Subscribers Newsletter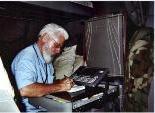 Progressive Evil: Bringing on Spiritual and Cultural Death, inch by inch.
All Progressives, whether Marxist Progressives or mere dupes and tools of Marxism, advance evil at the expense of good.
Vic Biorseth, Thursday, July 28, 2016
https://www.catholicamericanthinker.com/
The Devil Walks Backwards.
The strategy of Satan in destroying souls is to reverse truth, turn it around or upside down, and make falsehood "true" in the corrupted minds of the deceived. He begins by emphasizing the temporary physical world over the permanent spiritual world. To draw more and more attention to the pleasures of the here and now, at the expense of everlasting life, even, eventually, to the point that the hereafter is dropped and completely forgotten.
(Continue Reading the Whole Article at Progressive)
Do not reply to this automatic email.
Respond the original article at: Progressive Comments.
Find ALL articles at: The Catholic American Thinker CONTENTS.