Site best viewed on a computer screen - not optimized for cell phones
Latest 50 articles published or updated here: BLOG (Web-Log) Page

Progressive Evil:  Bringing on Spiritual and Cultural Death, inch by inch.
All Progressives, whether Marxist Progressives or mere dupes and tools of Marxism, advance evil at the expense of good.
Vic Biorseth, Thursday, July 28, 2016
https://www.catholicamericanthinker.com/
The Devil Walks Backwards.

The strategy of Satan in destroying souls is to reverse truth, turn it around or upside down, and make falsehood "true" in the corrupted minds of the deceived.  He begins by emphasizing the temporary physical world over the permanent spiritual world.  To draw more and more attention to the pleasures of the here and now, at the expense of everlasting life, even, eventually, to the point that the hereafter is dropped and completely forgotten. 

The more innocent and inexperienced the soul, the more susceptible it is to being corrupted by falsehoods, therefore the need for the careful guardianship, training and proper raising of children into the fulness of Truth.  Wisdom comes slowly to most, and many souls are corrupted long before wisdom arrives.  
Consider the first lie: 

Now the serpent was more subtle than any other wild creature that the LORD God had made. He said to the woman, "Did God say, `You shall not eat of any tree of the garden'?"
And the woman said to the serpent, "We may eat of the fruit of the trees of the garden;
but God said, `You shall not eat of the fruit of the tree which is in the midst of the garden, neither shall you touch it, lest you die.'"
But the serpent said to the woman, "You will not die.
For God knows that when you eat of it your eyes will be opened, and you will be like God, knowing good and evil." --Gen 3:1-5

He begins with a misleading question, regarding "any" tree in the garden.  He ends by making God out to be a liar, and initiating the idea that a sin - a disobedience to God - might be good, rather than bad.  And it's all wrapped up in the false premise that one may become like God, and decide for himself what is good and what is evil. 
Just like Satan. 

How many nominal Christians raise their children to "make your own decision" regarding faith and salvation?  How many today "window shop" through various religions and superstitions to find the one that's most convenient, or "right" for them, by their own judgment?  How many even even start their own new denominations, or whole new religions?  How many abandon the Body of Christ entirely, as "Institutional", and find temporary solace in the "religion" of nature, or the environment or some such convenient thing.  

Today, the Catholic Church, the one and only Christian Church founded by Jesus Christ Himself, is roundly condemned by a majority of "Christian faithful" in America and the world, not so much any more because of the lies of the Likes of Luther and Calvin, but more because it's an "All or Nothing", and a "My Way or the Highway" religion, and that is just too "Judgmental" and far too inconvenient to more worldly lifestyles.  Catholicism is Judgmental. 

So, who is the Judge, in this thinking?  Man, or God? 

There is no wisdom in this thinking; quite the opposite.  Wherever you do not find truth, you do not find wisdom.  Truth must be taught; if Truth is properly taught, and learned, wisdom will follow.  Then, innocence will be protected by wisdom. 

"Behold, I send you out as sheep in the midst of wolves; so be wise as serpents and innocent as doves. --Matt 10:16

But many Catholic clerics of all ranks have betrayed this instruction.  They, too, contribute to progressive destruction of truth.  Many Bishops and Priests teach the faithful the exact opposite of what Jesus taught, that many if not all make it to heaven, and that few if any wind up in hell. 

"Enter by the narrow gate; for the gate is wide and the way is easy, that leads to destruction, and those who enter by it are many.
For the gate is narrow and the way is hard, that leads to life, and those who find it are few. --Matt 7:13-14

Nevertheless, many Bishops and Priests induce people to not worry about it, because there is "reason" to assume that there may be nobody at all in hell, and even Judas may have been saved.  Don't worry about what Jesus said about him.  Nothing to see here; go back to sleep. 

When Catholic clerics join the chorus promoting the judgment of the individual over the judgment of God, the progressive lie has attained its goal:  Men falsely believe they can be like God, judging for themselves what is good and what is evil. 
Satan wins. 

The Progressive Advance of Marxism.

The unconstitutional progressive secularization of the American government and of American society was preceded by the progressive destruction of Christian faith and morality.  Political Progressivism has been previously addressed in Progressivism, Progressive America and Glenn Beck Progressivism.  The biggest Progressive lie is the one that insists on ignoring differences to "Bring us all together" and to "Unite in common cause", even after having propagandized into believing that "Diversity" is good, and that "Multiculturalism" is better than "Culture". 
Right.

We have said that Truth Divides.  We have said that "Diversity" is an evil tool for the Promotion of Chaos and Disorder.  We have shown that Culture=Religion+Politics, and that our unique, originally designed Christian American Politics are being destroyed by our increasingly powerful but completely unconstitutional Political Parties.  The Parties, not our Constitution, are running our whole government.  Illegally so.  And nobody even notices. 
That's how Progressivism works. 

And that's how Marxism got control of our government, first through the Parties, and then through the Marxocrat Party's control of the three branches of government, despite what the Constitution had to say about it.  With the full bipartisan cooperation and support of the equally corrupted Republicrat Party.  Again, nobody notices. 
It's how you boil the comfortable frog, by slowly cranking up the heat. 

Comrade Obama, peace be upon him, and his Marxocrat Party have been growing, feeding, inflaming and stoking what Rush Limbaugh refers to as the American Grievance Industry to white hot anger, for the purpose of inciting Revolution.  There's all the Anti-Capitalist and Anti-American false history and false education; there's all the invented Divide and Conquer "movements", all backed up by the daily pro-Marxist propaganda from our Mainstream News Media. 

Note well that: 
Marxist Ideology, criminal intent and Crony Capitalism now owns and operates the Marxocrat Party.
The Repblicrat Party is in full bipartisan cooperation with the Marxocrat Party, and now is just as corrupt and almost as Crony Capitialist as the Marxocrat Party.

Marxist Ideology and corruption now predominates in all three branches of government. 

 Marxist Ideology, which is unmistakably driving the American government today, acts in direct opposition to the American foundational principles of Equality, Life, Liberty and Property. 

Nobody seems to be particularly worried about any of that. 

Trump's "Treason".  (Not Hillary's Treason; no, no!) 

The current brouhaha over Trump's latest suggestion, after the Russians were accused of hacking the DNC's email server, that maybe the Russians could find Madam Hillary's 30,000 deleted illegal emails, presents a classic example of just how corrupt the whole system has become, and just how stupid they all think the American voters are. 

They accused Trump of treason over this, of all things.  They, who daily commit treason against the Constitution.  They, who's very Party's existence, let alone agenda, is a direct violation of the Constitution they all falsely swore to uphold. 
How was Trump's sarcastic remark construed to be treason? 
Well, as they all took turns claiming, he was "asking" the Russians to hack into Hillary's illegal secret personal email server, to recover the perfectly innocent 30,000 emails relating to her yoga exercises and wedding plans for her daughter's wedding. 
Note this well: they are not that stupid; they hope we are that stupid. 

And many died-in-the-wool Marxocrat voters may well be that stupid.  But nowhere near any majority of American voters. 
First, not only was Madam Hillary's illegal server wiped, but it isn't even on-line any more.  How, pray tell, could the Russians or anyone else hack into a device that no longer exists on-line? 
Second, they seem to be stating that there actually was government business in those 30,000 deleted emails, perhaps information vital to national security.  Which up until now they have denied. 

Third, emails deleted off of a server exist elsewhere, and we all know that.  Every email had a sender and a receiver, often more than one, and often there were email "chains" holding copies of all emails pertinent to the ongoing conversation.  You send one email out there, and it's all over the place, and retrievable from many sources, other than all the redundant backup email servers from everybody involved in the original email.  And we all know that. 
The only reason they were not recovered was due to orders to not recover them, pure and simple, and we all know that, too. 

But they would have us believe that the FBI, the CIA, the NSA, let alone the State Department itself and the whole government, with all their forensic data analysis and deep data mining capabilities could not, and therefore did not, find any of these 30,000 deleted emails off of Madam Hillary's illegal email server.  I'm sorry, but that just defies all credibility. 
Trump's 'Maybe the Russians can find them' was a hard sarcastic slap in the face of the whole lying Marxocrat Convention full of them. 
And they didn't even get it.  Or, they hope you don't get it.  

Anti-American Political Parties.

Because they are actually the ones who are anti-American Marxists, not the Donald.  They prove it with everything in their agenda, everything they have done, and everything they are doing. 
Go back to our Declaration, and you will see that these four Natural Law civil rights were the very reason the Constitution was written, which is to say, the sole reason the nation was "Constituted" was to protect these four rights.  All Constitutional rights flow from these four American foundational rights.  And you will see that when these rights are challenged by government, it is our responsibility to take it down and re-institute proper Constitutional government. 

We hold these truths to be self-evident, that all men are created equal, that they are endowed by their Creator with certain unalienable Rights, that among these are Life, Liberty and the pursuit of Happiness. — That to secure these rights, Governments are instituted among Men, deriving their just powers from the consent of the governed, — That whenever any Form of Government becomes destructive of these ends, it is the Right of the People to alter or to abolish it, and to institute new Government, laying its foundation on such principles and organizing its powers in such form, as to them shall seem most likely to effect their Safety and Happiness. --Declaration of Independence (Emphasis added.)

That's what elections are supposed to be for; but the unconstitutional Parties have taken over elections, as well as the proper legislation, execution and adjudication of law. 

Every grand social engineering experiment they push on the citizenry proves they are out to destroy the family.  From no-fault divorce, to the elimination of the father in black families, to nation-wide abortion "rights", to their false propaganda claiming homosexuals are born that way, to their educationally inducing sexual identity crises in other people's little children to make them think they are other than what they are, to alienating children from their own families and churches and social institutions. 
The title of Madam Hillary's book says it all: 
It Takes A Commune To Raise A Child. 
(I mean Village.)

Well, it's coming to a head, one way or another.  The Trumpster may turn out to be the tool with which to begin the turnaround, because he is the absolute outsider.  His own Party opposes him to the point that many of the leading members of the Party intend to vote for Madam Hillary, which tells you something about their patriotism. 

Top-down Revolution, i.e., a Coup, coming to America?

Comrade Obama, peace be upon him, does not intend to see all of his Hegelian Progressive efforts thus far go into crash and burn mode.  He is ready to switch to the Machiavellian plan of causing widespread disorder, and then crushing it, and taking over, a la Adolph Hitler. 

Even as much as he has weakened our military and seeded it with disruption, in the form of force-fitting Marxists, Moslems, women, gangsters, homosexuals and tranies into combat units, both in the ranks and among the officers, as yet the military is still too unlikely to take his side in any coup attempt.  They swore an oath of allegiance to the Constitution.  Even under the Uniform Code of Military Justice, for the most part, they will disobey any illegal order.  Attacking the citizenry would be unconstitutional, and they all swore to uphold the Constitution against all enemies, foreign or domestic.  That includes him.  And he knows it. 
The American military will not take down local or state law enforcement. 

That's why he's been building his own paramilitary police forces, by weaponizing and SWAT-equiping all the unconstitutional bureaucracies.  The TSA has been morphed into a police force, operating outside the airports and ports of entry.  But that ain't all; even Parks service, and even the EPA, and HUD, and who knows what others, have been armed and trained with military weapons, SWAT equpiment and tactics, and armored vehicles like MRAPs. 

Well, I suppose the EPA might need SWAT teams in squadrons of MRAPs in case someone somewhere improperly separated their recyclables.  Can't have that.  It's the environment, after all. 

We cannot continue to rely only on our military in order to achieve the national security objectives we've set. We've got to have a civilian national security force that's just as powerful, just as strong, just as well-funded. –Barack Hussein Obama, July 2 2008, Colorado Springs, Colorado
He has been doing just that. 
Meanwhile, he has been encouraging, egging on and feeding multiple agent provocateur groups such as the Black Lives Matter cop killers, who aren't smart enough to figure out they're being set up for sacrificial slaughter.  The ends justify the means.  
And, meanwhile, the Justice Department is doing all it can do to hamstring local law enforcement, unconstitutionally taking over as much local authority as possible, ordering local police into Maoist re-education to "understand the rage" and other such nonsense. 

You remember how, every major election, there is always an "October Surprise" sprung by the Marxocrats, to upset the Republicrat apple cart right before the election?  Some scandal breaking, or some hot news item, or some disqualifying factor of some candidate or some Party operative, to swing the election away from the popular vote. 
This October could be a real biggee, if the cards fall right for Comrade Obama, peace be upon him.  He's just waiting for the next big disruptive event, and hoping it will be big enough to "require" a crack down. 
George Soros will back him; so will the UN, and the US Chamber of Commerce, and the Big Banks, and the Big Donors, and the whole Establishment Club.  They all hate America, as Constituted.  They all seek power and recognition and position and riches and glory for themselves. 

The Islamic Time Bomb.

Islamic enclaves in America are another potential bomb that could go off any time at all, or many times.  The Marxocrats would have us believe that no one who practices the religion of Islam will ever be moved by the Koran to do the things the Koran tells them to do to us. 
Like terrorize us, or kill us.  Or dismember us somehow, like beheading us, or striking off our fingers, or or cutting off a hand and a foot on opposite sides and then watching us squirm and suffer in the dirt until we die.  Or maybe crucifying us, so that the birds can begin feeding on our heads before we die. 
The Koran tells Moslems to do that to us.  It's part of Jihad, the central theme of the whole "religion".  Those followers who don't have the stomach for it or can't do it for whatever reason are called to support those who do; to shelter them and hide them and equip them, and to lie for them and about them.  That's what Islam is about. 
(See Civilization Jihad.)

The central doctrine, the very purpose for being of Islam, is to destroy us completely, so that eventually we will no longer exist.  But you're not supposed to know that.  That's radical.  That's not real Islam.  It's a Misinterpretation.  Just because it's in the Koran doesn't mean it's so. 
Seriously.  Islam is peace.  No, really.  Go back to sleep. 

The Kingdom is upon you.

The USCCB is involved in all this multicultural all inclusive crapola up to its ears.  The USCCB quietly operates as a wing of the Marxocrat Party, in collusion with its operatives, as we said in the Crony Catholicism page and elsewhere herein.  It is a Political Party with an agenda of its own, just like our secular Political Parties.  Because it is a Political Party, it cannot be trusted to consistently preach the same message, because political agendas change over time, while Truth never changes.  The Church is supposed to be the guardian of Truth; but the USCCB is not the Church; it is a Party.  It has another agenda. 

This is, or it had better be, a time of dividing.  Truth divides.  It is true that we must unite on our foundational Christian American Politics, but we can only do that after we separate ourselves from all that opposes that American Foundation. 

The most important message Jesus gave us was the announcement of the Kingdom.  It is here.  Not up there.  Right here, right now.  It is the keys to this Kingdom that He gave to Peter before He ascended.  It is to this Kingdom that He gave to Peter and the Apostles the power to bind and to loose.  The "Keys" was a symbol, and an office, and an authority. 
The man who wore a symbol of a key on his shoulder was a chief steward, or a prime minister, authorized by the King to rule in his absence.  Whatever he opened would remain open, whatever he closed would remain closed.  This meant that he could shut people into prison, or he could release people from prison, as he willed. 

Over and over again, Jesus described the Kingdom, and in terms that always involved dividing, between those who would follow Him, and those who would not.  Of their own free will. 

That same day Jesus went out of the house and sat beside the sea.
And great crowds gathered about him, so that he got into a boat and sat there; and the whole crowd stood on the beach.
And he told them many things in parables, saying: "A sower went out to sow.
And as he sowed, some seeds fell along the path, and the birds came and devoured them.
Other seeds fell on rocky ground, where they had not much soil, and immediately they sprang up, since they had no depth of soil,
but when the sun rose they were scorched; and since they had no root they withered away.
Other seeds fell upon thorns, and the thorns grew up and choked them.
Other seeds fell on good soil and brought forth grain, some a hundredfold, some sixty, some thirty.
He who has ears, let him hear."
Then the disciples came and said to him, "Why do you speak to them in parables?"
And he answered them, "To you it has been given to know the secrets of the kingdom of heaven, but to them it has not been given.
For to him who has will more be given, and he will have abundance; but from him who has not, even what he has will be taken away.
This is why I speak to them in parables, because seeing they do not see, and hearing they do not hear, nor do they understand.
With them indeed is fulfilled the prophecy of Isaiah which says: `You shall indeed hear but never understand,
and you shall indeed see but never perceive.
For this people's heart has grown dull,
and their ears are heavy of hearing,
and their eyes they have closed,
lest they should perceive with their eyes,
and hear with their ears,
and understand with their heart,
and turn for me to heal them.'
But blessed are your eyes, for they see, and your ears, for they hear.
Truly, I say to you, many prophets and righteous men longed to see what you see, and did not see it, and to hear what you hear, and did not hear it.
"Hear then the parable of the sower.
When any one hears the word of the kingdom and does not understand it, the evil one comes and snatches away what is sown in his heart; this is what was sown along the path.
As for what was sown on rocky ground, this is he who hears the word and immediately receives it with joy;
yet he has no root in himself, but endures for a while, and when tribulation or persecution arises on account of the word, immediately he falls away.
As for what was sown among thorns, this is he who hears the word, but the cares of the world and the delight in riches choke the word, and it proves unfruitful.
As for what was sown on good soil, this is he who hears the word and understands it; he indeed bears fruit, and yields, in one case a hundredfold, in another sixty, and in another thirty."
Another parable he put before them, saying, "The kingdom of heaven may be compared to a man who sowed good seed in his field;
but while men were sleeping, his enemy came and sowed weeds among the wheat, and went away.
So when the plants came up and bore grain, then the weeds appeared also.
And the servants of the householder came and said to him, `Sir, did you not sow good seed in your field? How then has it weeds?'
He said to them, `An enemy has done this.' The servants said to him, `Then do you want us to go and gather them?'
But he said, `No; lest in gathering the weeds you root up the wheat along with them.
Let both grow together until the harvest; and at harvest time I will tell the reapers, Gather the weeds first and bind them in bundles to be burned, but gather the wheat into my barn.'" –Matt 13:1-30
We had better begin dividing.  We will survive as a Christian culture, or we will go down as a multiculture, whatever that is.  We cannot gather with people who intend to kill us and destroy our religion.  Nor can we gather with people who intend to enslave us and suppress our religion.  See the Winnowing Pages. 

The fact that we do not kill homosexuals as the Moslems do does not mean that we should maintain unconstitutional "Constitutional" rights for homosexuals at the national level.  That's a denial of subsidiarity, and a violation of the 10th Amendment.  Just like abortion.  Just like a million other things.  States and local jurisdictions can legislate for or against these things, without federal government interference, and people can vote with their feet and move if they don't like it. 
If it's not in Article One Section Eight, the federal government has no Constitutional authority to even address it, whether pro or con.  But nobody even reads the Constitution any more, since the Parties took over the government. 

It was the purposeful destruction of our economy, our medical care, our border integrity, our personal safety, our education system, our energy system, our national defense, our foreign policy and, basically, our liberty, that brought about the whole Trump Phenomenon. 

Pray that Trump will win, that he will discover the Constitution, and that he will use it to break the Parties and the Club that's unconstitutionally running us into the ground, on purpose.  After all, the entire Establishment is attacking him; he ought to attack them back.  The Constitution will allow him to do that, if he reads it. 

We had better start dividing enemies out from our company, because, as the elites will learn, pride goeth before a fall. 

When He comes again ...

He will divide. 
He will make all things new. 
He will undo Satan's work of reversing truth, by putting it aright again.
The proud will be humbled, and the humble will be glorified. 
The last will be first, and the first will be last. 
---
Glory be to God. 
=====
Sarcastic Acronym Hover-Link Footnotes: For the convenience of those readers using devices that lack a mouse, these footnotes are provided for all webpages, in case any webpage contains any hover-links. (If you don't have a mouse, you can't "hover" it over a link without clicking just to see the simple acronym interpretation. Click any footnote link to see the acronym and a detailed explanation; "Hover" the mouse over it just to see the simple interpretation.)
SLIMC1
Secularist Liberal Intellectual Media Complex
GESGOEAEOT2
Gradually, Ever So Gradually, Over Eons And Eons Of Time
PEWAG3
Punctuated Equilibrium's Wild-Assed Guess
TTRSTF4
Them There Real Scientifical-Type Fellers
TTRSPTF5
Them There Real Smart Perfesser-Type Fellers
TTRSJTF6
Them There Real Smart Journalistical-Type Fellers
SNRTACBT7
Surely No Right Thinking Adult Could Believe Today
STNSEACPB8
Surely Today No Serious Educated Adult Could Possibly Believe
WDN9
We Don't Know
BMDFP10
Baboons, Mongrel Dogs, Filthy Pigs and ...
HBAACOTE11
Human Beings Are A Cancer On The Earth
ACLU12
Anti-Christian Litigation Union
FLORMPORIF13
Flagrant Liar, Or, Mindless Parrot, Or, Innocent Fool
MEJTML14
Marxist Ends-Justify-The-Means Liar
IEJTML15
Islamic Ends-Ends-Justify-The-Means Liar
MPAV16
Marxist Principles And Values
WBESSWG17
Wise, Benign, Elite, Super-Scientific World Governance
TRMITM18
The Reason Man's In This Mess
IYI19
Intellectual Yet Idiotic
TTRSCBTF20
Them There Real Smart Catholic Bishop Type Fellers
IACMPVND21
Illegal-Alien-Criminal Marxocrat-Party-Voting Nation-Destroyers
PEJTML22
Palestinian Ends-Justify-The-Means Liar
PSYOP23
"Psychological Operation" Mind Trick
CDC24
Covid Developmentally Challenged
LGBTQ+25
Every Letter Represents A Serious Psychotic sexual Identity Disorder
[All Web Pages listed in Site Map by date-of-publication;
oldest at the top, newest at the bottom of the list.]

Culture=Religion+Politics;  Who Are We?  Vic Biorseth
The Brilliantly Conceived Organization of the USA;  Vic Biorseth
Return to the BLOG page
Return to the HOME PAGE
Subscribe to our Free E-Zine News Letter
Comment
Respond to this WebPage immediately below the last comment.
Or,
---
Date:  Mon Oct 12 14:26:56 2020
From:  JCMeg56
Email:   margarethonore@icloud.com
Location:  Texas, USA
Comment: 
Thorough and succinct analysis.  One caution:  when addressing the matter is "discrimination," you need to make it clear that it may only be based on character, virtue and ideas, never on immutable traits like ethnicity or "race".

---
Date:  Tue Oct 13 2020
From:  Vic Biorseth
Comment:  
JCMeg56:
Not necessarily. There is nothing wrong with anyone, of any race, of any ethnicity, preferring the close company and even the close business association of his own kind. What should be clear is the prohibition against wishing or causing harm or having ill will toward people who are racially or ethnically different. The progressive trend to force all people to be absolutely indiscriminate in all things is, in and of itself, a form of discrimination.
Man is not made to be absolutely indiscriminate in all things.
Should free people be forced into the close company of others against their will?
Noting that Republicrat (Eisenhower) desegregation is voluntary, and that Marxocrat integration is forced, both are state issues and out-of-scope for the federal government, per Article One Section Eight of the Constitution:
[From Article One of the American Constitution:]
Section. 8. The Congress shall have Power To lay and collect Taxes, Duties, Imposts and Excises, to pay the Debts and provide for the common Defence and general Welfare of the United States; but all Duties, Imposts and Excises shall be uniform throughout the United States;
To borrow Money on the credit of the United States;
To regulate Commerce with foreign Nations, and among the several States, and with the Indian Tribes;
To establish an uniform Rule of Naturalization, and uniform Laws on the subject of Bankruptcies throughout the United States;
To coin Money, regulate the Value thereof, and of foreign Coin, and fix the Standard of Weights and Measures;
To provide for the Punishment of counterfeiting the Securities and current Coin of the United States;
To establish Post Offices and post Roads;
To promote the Progress of Science and useful Arts, by securing for limited Times to Authors and Inventors the exclusive Right to their respective Writings and Discoveries;
To constitute Tribunals inferior to the supreme Court;
To define and punish Piracies and Felonies committed on the high Seas, and Offences against the Law of Nations;
To declare War, grant Letters of Marque and Reprisal, and make Rules concerning Captures on Land and Water;
To raise and support Armies, but no Appropriation of Money to that Use shall be for a longer Term than two Years;
To provide and maintain a Navy;
To make Rules for the Government and Regulation of the land and naval Forces;
To provide for calling forth the Militia to execute the Laws of the Union, suppress Insurrections and repel Invasions;
To provide for organizing, arming, and disciplining, the Militia, and for governing such Part of them as may be employed in the Service of the United States, reserving to the States respectively, the Appointment of the Officers, and the Authority of training the Militia according to the discipline prescribed by Congress;
To exercise exclusive Legislation in all Cases whatsoever, over such District (not exceeding ten Miles square) as may, by Cession of particular States, and the Acceptance of Congress, become the Seat of the Government of the United States, and to exercise like Authority over all Places purchased by the Consent of the Legislature of the State in which the Same shall be, for the Erection of Forts, Magazines, Arsenals, dock-Yards, and other needful Buildings; — And
To make all Laws which shall be necessary and proper for carrying into Execution the foregoing Powers, and all other Powers vested by this Constitution in the Government of the United States, or in any Department or Officer thereof.
---
[Note 1: These are the limited and enumerated legislative powers of the Congress. Nothing outside of this list may be addressed in federal law short of passing a Constitutional Amendment to do it.]
[Note 2: If it cannot be Constitutionally legislated into law, it cannot Constitutionally exist in federal law. The Constitution nowhere grants the Congress the power to "delegate" any of it's exclusive legislative powers to any lesser body or bureaucracy that may exist or be brought into existence. Thus, no "regulation" may be issued to do that which the Congress is specifically prohibited from doing.]
[Note 3: No executive order or action of any kind by the President may establish any rule, regulation or law that the Congress is specifically prohibited from legislating.]
[Note 4: If it does not (and Constitutionally cannot) exist in legislated and signed federal law, the Supreme Court may not Constitutionally hear and adjudicate anything to do with it. The Supreme Court may only adjudicate cases involving existing federal law.]
[Note 5: To quote Article 1 Section 1: "All legislative Powers herein granted shall be vested in a Congress of the United States, which shall consist of a Senate and House of Representatives." The key word is "All". No exceptions. If it wasn't constitutionally legislated and signed into law, it is no law.] 
But just think of the religious and cultural damage these issues of desegregation and intgegration have done to America after making the jump from race to abnormal "sexual orientations".
Regards,
Vic
---
Language and Tone Statement

Please note the language and tone of this monitored Website. This is not the place to just stack up vulgar one-liners and crude rejoinders. While you may support, oppose or introduce any position or argument, submissions must meet our high Roman Catholic and Constitutional American standards of Truth, logical rigor and civil discourse. We will not participate in merely trading insults, nor will we tolerate participants merely trading insults. Participants should not be thin-skinned or over sensitive to criticism, but should be prepared to defend their arguments when challenged. If you don't really have a coherent argument or counter-argument of your own, sit down and don't embarrass yourself. Nonsensical, obscene, blindly &doggedly anti-Catholic, anti-American, immoral or merely insulting submissions will not be published here. If you have something serious to contribute to the conversation, be prepared to back it up, keep it clean, keep it civil, and it will be published. We humbly apologize to all religious conservative thinkers for the need to even say these things, but the Hard Left is what it always was, the New Leftist Liberals are what they are, and the Internet is what it is.
"Clickbait" advertising links are not acceptable for posting here. 
If you fear intolerant Leftist repercussions, do not use your real name and do not include email or any identifying information.  Elitist Culturally Marxist Pure Authoritarians cannot and will not tolerate your freedom of speech or any opposition to their rigid authoritarian, anti-equality, anti-life, anti-liberty, anti-property, hedonistic, anti-Constitution, pro-Marxist, pro-Islam, anti-Catholic, anti-Christian, anti-Semitic, anti-male, sexist, pro-homosexual, anti-heterosexual, anti-white, racist, anti-Western, anti-American, Globalist, anti-Nation, blatantly immoral, totally intolerant and bigoted point of view. 
Copyrighted Material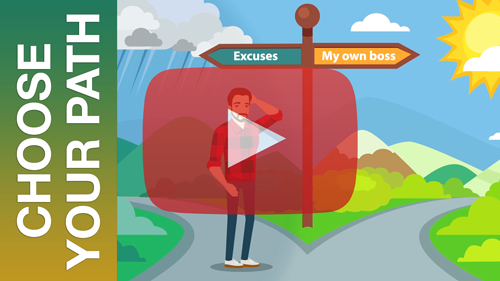 Solopreneur Opportunity Links, for a
Solo Build It WebSite