Site best viewed on a computer screen - not optimized for cell phones
Latest 50 articles published or updated here: BLOG (Web-Log) Page

PC Speech Control Versus the Sin of Detraction. 

Calumny is harming someone via a lie.  Detraction is harming someone via an unnecessarily spoken truth.  PC Speech Control is the absolute elimination of free speech.
Vic Biorseth, Thursday, May 12, 2016
https://www.catholicamericanthinker.com/
Where, exactly, do you draw the line between Detraction and warning the public about a clear and present danger?  Where does justice fit in here?  What about the spiritual safety of souls, the political safety of populations, and the physical safety of whole cultures? 
Because of someone's religious or political title, or because of some denomination or faith community's feelings, or because of Party or group or popular religious or political opinions, are we not supposed to publicly express vitally important truths? 

Some of you have taken me to task over the things I have written on this site about Pope Francis; some about Madam Hillary; some about the Mormons; some about the Episcopal (Anglican) Church; general Protestantism; atheism; Islam; women; black people; unchastity; the list goes on. 
I submit that there is nothing I have said that is not true, or that cannot be defended as a defense of truth when it needed defending, and not merely the sin of detraction standing on its own.  If truth I speak hurts someone, then it was more important to speak truth to others than whatever harm it may have caused the injured party.  Truth hurts; that is the nature of Truth.  But Truth only hurts until it is recognized and embraced, and the hearer finally learns that it is Falsehood that really hurts.  Permanently. 

Political Correctness is a Marxist stratagem of subtly advancing falsehood in culture through psychological trickery.  It slowly makes a culture view bad as good and good as bad.  Recognizing the fact that Marxist ideology now owns academia, the entertainment industry and the mainstream news media should, but does not, inform us all that Political Correctness is on the march, advancing falsehood at the expense of truth, in the interest of displacing order with disorder and social chaos. 

We have warned about Political Correctness, in PC Vapors,  PC Stupidassery, in Breaking Political Correctness and elsewhere.   Political Correctness is a now Marxist-dominated movement aimed at advancing unrecognized, insidious cultural lies, both of a religious nature and of a political nature.  And even of a scientific nature.  It is a sly falsehood, aimed at deforming religion, politics and science in the mind of man. 

And now, it seems, in championing truth and attacking falsehood, there is little I can write about that does not bring down on my head charges of detraction, since calumny cannot be charged. 
If it might hurt someones feelings, or, if it might hurt ecumenism, or, if it might make someone look bad in the eyes of others, I'm not supposed to say it. 
How else am I to call attention to the truth of an important matter without naming the well known, highly popular, extremely authoritative spokesman of a Politically Correct lie?  The more well known he is, the more authoritative he is, the more important it is, in my mind, to name him.  For he has become an important part of the lie.  When he speaks he is listened to, and he is believed by many people, just on his own public authority, without even thinking about it. 
Where does truth go? 

Truth must be spoken.

When I speak the truth on a matter, if someone counters that the President says otherwise, or, this Candidate says otherwise, or, this Political Party says otherwise, or, the Pope says otherwise, or, this Bishop says otherwise, or, the USCCB says otherwise, or, all these "scientists" and all these academics say otherwise, etc., am I supposed to just shut up about it, and that's the end of it? 
I'm not going to do it. 

Obamunism and Marxocrat Partyism.

I have been charged with detraction in what I have said about Hillary Clinton and President Obama, even in how I refer to them, i.e., as Madam Hillary, and as Comrade Obama, peace be upon him.  And for insinuating if not stating that they are plotting and bringing about Constitutional America's Armageddon. 
Well, they are.  That is precisely what they are doing.  Rapidly. 

And nobody sees it. 

Comrade Obama, peace be upon him, is an anti-Christian, anti-Semitic, pro-Moslem, anti-American, Marxist-Alinskyite revolutionary of the worst order.  See Obama the Moslem, and the rest of the Obamunism Pages.  He is steeped in hostility to Western Civilization and racist hatred of white people.  And Madam Hillary is cut from the same Marxist-Alinskyite revolutionary cloth, as we said in the Marxist-Communist-Socialist-Anarchist section of the Political Ideologies page.  Here is a partial quote from there: 

"The revolutionary is the man who has emancipated himself from ties of blood and soil, from his mother and his father, from special loyalties to state, class, race, party, or religion." --Eric Fromm and Abraham Maslow.
(The Revolutionary described above, which pretty well fits the description of a dangerous sociopath, is what public education today is trying to produce, in opposition to the invented boogie-man, straw-villain Authoritarianism.  And, right now, in power, we have the more modern version of this Revolutionary):
"True revolutionaries do not flaunt their radicalism, Alinsky taught.  They cut their hair, put on suits and infiltrate the system from within.  Alinsky viewed revolution as a slow, patient process.  The trick was to penetrate existing institutions such as churches, unions and political parties ... Many leftists view Hillary as a sell-out because she claims to hold moderate views on some issues.  However, Hillary is simply following Alinsky's counsel to do and say whatever it takes to gain power.
"Obama is also an Alinskyite .... Obama spent years teaching workshops on the Alinsky method.  In 1985 he began a four-year stint as a community organizer in Chicago, working for an Alinskyite group called the Developing Communities Project ... Camouflage is key to Alinsky-style organizing.  While trying to build coalitions of black churches in Chicago, Obama caught flak for not attending church himself.   He became an instant churchgoer." --Richard Poe.
If you ever wondered why Comrade Obama, peace be upon him, ever joined Jeremiah Wright's racist and anti-American Trinity United Church of Christ, now you know.  He's a racist, and he's an anti-American, and he needed to fool us, and make us think he might be a Christian. 

Madam Hillary's college thesis was written on Saul Alinsky.  He was her hero, even more of a hero than Margaret Sanger.  She, too, like Comrade Obama, peace be upon him, has been steeped in Marxist, racist, anti-human, anti-life, anti-American, anti-man, anti-institution revolutionary thought all her life.  Our Constitution is, to her, something to be overcome and destroyed. 

They are doing what Alinsky taught them to do: get inside the target institution, and destroy it from the inside, using treachery and deceit to get the job done.  Meanwhile, organizing "grass-roots" useful idiots and agent provocateurs to agitate the citizenry into disorder and chaos. 

As a current example of Alinskyite tactics, look at what the office of the Presidency is ordering his Attorney General and Department of Justice to do to North Carolina in the ongoing restroom wars.  Our federal government is acting in open, direct violation of the First Amendment and, actually, the whole of the Constitution and the very purpose for being of America, and nobody is saying a word. 
Nobody even notices. 
Constitution?
What Constitution?
We don't need no stinking Constitution!
Our federal government is going to force us to accommodate all the trannies, disceries, questionies and other odd perverts that cannot be scientifically shown to even exist, except in purposely malformed fevered imaginations.  Against our will, and against state rights, and against the Constitution, and most of our elites and our so-called intelligentsia goes along with it and supports it. 

But, hey, don't mention anybody's name; no, that would be detraction. 

Bottom line, every part and variation of Marxism, top to bottom, opposes everything in our Declaration of Independence, and everything in our Constitution.  And, not coincidentally, everything in religion.  All religion.  And yet, Marxism now owns our Marxocrat Party, and our Republicrat Party, conservative political bloviating aside, consistently acts in full bipartisan cooperation with every goal and program of the Marxocrat Party, whether through ignorance or through collusion.  And, really, what's the difference? 
Marxism's twisted reinterpretation of equality to mean actual equality in social standing and possessions rather than in rights before the law is now accepted as the social norm.  Marxist redistribution is now socially preferred to private property and the pursuit of happiness.  Even the right to speak and write and publish freely is now subordinated to the state's right to see that no one's feelings are hurt, in the name of "Social Justice".  Competition and excellence are now subordinated, in the mind of man, to the drive toward social sameness. 
And these things are being done to us and to our Constitution by men who have taken an oath of office to uphold the Constitution, which legally prohibits all of this. 
And here we are. 

Pope Francis.

I have been charged with detraction in what have said about Pope Francis, in criticizing his obvious favoring of Marxist economic theory and globalist political ideology, and his obvious opposition to human liberty, private property and free markets, i.e., Capitalism.  What is also quite obvious is his adoption and belief in most if not all of the Politically Correct lies involving the planet's resources, climate, ability to sustain itself and heal itself, and man's dooming it in one or many ways. 
Look:  He's the Pope.  When he speaks, untold millions take his every word as absolute gospel, even when he is not speaking about The Gospel.  We cannot let important matters, not related to the exercise of his office as Vicar of Christ, about which is is clearly wrong, go completely unchallenged just because he's the Pope.  Marxism is already winning in the world, even without his help; but one word of his favoring Marxism over Liberty can do horrible damage to truth, immediately and in the long run. 
And it is falsehood, in all matters, not just faith and morals, that is destroying human culture. 

Islam.
I have been charged with both calumny and detraction in what I have said about Islam, the whole religion and the whole ideology and the whole system of jurisprudence.  "That's not true of all Moslems" is the charge against me, and that is certainly true; but I was not speaking about all Moslems; what I condemn is the religion itself.  And the ideology itself.  And the system of government itself.  It is, after all, a pure theocracy.  It is a combination of church and state with its own system of intermingled civil and theological jurisprudence. 

As long as this irreformable doctrine is in the Koran ... 

Fight those who do not believe in Allah, nor in the latter day, nor do they prohibit what Allah and His Apostle have prohibited, nor follow the religion of truth, out of those who have been given the Book, until they pay the tax in acknowledgment of superiority and they are in a state of subjection. -Koran Surah 9:29
 ... and as long as Islam's rule of abrogation considers it to be the final word, abrogating previous "peaceful" verse written in Mecca, and as long as Islam's doctrine of Taqiyya instructs the faithful to lie to us unbelievers about what Islam intends to do to us until it is strong enough to just go ahead and do it, I will not modify my condemnation of the religion of Islam. 

Islam's holy scripture, the Koran, the words of Mohammed, insist that Moslems are to convert us, absolutely subjugate us and make us submit totally to all Islamic law, or kill us. 
I'm supposed to be more accommodating of that?  Excuse me? 
I'm not going to do it. 
And if all Moslems don't agree with and don't follow Surah 9:29, then, why are they still Moslems?  If they are truly Moslems, then they must agree with it and follow it, to the letter. 
And that is what makes Islam, the religion, a menace to all civilization. 

Luther and Protestantism.

And, I have been less than conciliatory toward our "Separated Brothers".  What can I say? 
Jesus founded His Church - singular; one (1) Church - on Peter.  If our "Separated Brothers" are separated from us, who, exactly, separated them from us?  And why do they choose to remain separated, when Scripture, history and truth are all easily available to them? 

Jesus selected His Apostles.  He empowered them to bind and to loose, and whatsoever they bound on earth would be bound in heaven, and whatsoever they loosed on earth would be loosed in heaven.  And He gave to Peter the Keys to the Kingdom.  After His Crucifixion and Resurrection, just before His Assumption, He sent His Apostles - His Church - out into the whole world, to Baptize, and - very importantly - to teach them all that He had commanded them, saying:   

He who hears you hears me, and he who rejects you rejects me, and he who rejects me rejects him who sent me. 

The one single Church He founded speaks for Him.  No one else on earth is authorized to do that. 
And how, exactly, is His Church to keep true, to this day, to accurate handing on of the faith?  Jesus promised His Apostles - His Church - the Holy Spirit as a continuous guide and reminder. 

But the Counselor, the Holy Spirit, whom the Father will send in my name, he will teach you all things, and bring to your remembrance all that I have said to you.
Which was a lot.  John said all the books in the world couldn't hold it all. 

I submit that I am more conciliatory toward our "Separated Brothers" than Holy Scripture itself.  I can still join with them Politically; but I'm not so sure the original Apostles could have done even that, let alone blessed them or welcomed them into the Church. 

[8] But even if we, or an angel from heaven, should preach to you a gospel contrary to that which we preached to you, let him be accursed.
[9] As we have said before, so now I say again, If any one is preaching to you a gospel contrary to that which you received, let him be accursed. --Gal 1:8-9

[9] Any one who goes ahead and does not abide in the doctrine of Christ does not have God; he who abides in the doctrine has both the Father and the Son.
[10] If any one comes to you and does not bring this doctrine, do not receive him into the house or give him any greeting;
[11] for he who greets him shares his wicked work. --2 John 1:9-11

[28] Take heed to yourselves and to all the flock, in which the Holy Spirit has made you overseers, to care for the church of God which he obtained with the blood of his own Son.
[29] I know that after my departure fierce wolves will come in among you, not sparing the flock;
[30] and from among your own selves will arise men speaking perverse things, to draw away the disciples after them. --Acts 20:28-30

In the face of this, Martin Luther revolted against the Church Christ founded.  His "95 Theses" read like the silly rant of a pre-adolescent against the authority of mommy and daddy and the rules of the house.  An ordained Catholic Priest under vows of chastity, poverty and obedience, he married a nun (there went chastity), took up residence in a confiscated and plundered monastery (there when poverty) and condemned the Pope as the Anti-Christ and a Hobgoblin of the Devil (there went obedience).  

Martin Luther plagiarized a pre-existing German language bible known as the Codex Teplensis to make his supposedly "first" vernacular language Bible, and his supposedly first "correct" Bible, having deleted multiple inconvenient books.  He not only dropped the well known seven books of the Old Testament from his new canon, but he attempted to drop James, Jude, Hebrews and Revelation from the New Testament.  (His embarrassed followers put them back in.) 

And this is the guy that gave birth to Protestantism, and whose memory is highly revered in Protestant circles to this very day. 
Why? 
He "fathered" divorce, and polygamy, and licentiousness. 

The history of it is available to everyone.  Am I supposed to be "conciliatory" to outright heresy and apostasy?  Where is Luther's "Sole authority of Scripture" to be found in Scripture?  Where is Luther's "Faith Alone" to be found in Scripture?  Where is Luther's "Universal Priesthood" to be found in Scripture? 
Sorry, but I'm just not going to be "conciliatory" to all that garbage, which gave birth to untold thousands of even worse "denominations" descendant of this flat out open heresy.  I would like to join Pope Fancis in "celebrating" the anniversary of the birth of the heresy of Protestantism, but I just can't bring myself to do it. 

Does that make me a detractor of Martin Luther, or a champion of truth? 

Henry and Anglicanism.

And then we have Henry VIII, the king who serially divorced, remarried and murdered multiple wives, revolted from the Church to keep doing it, formed his own heretical Church and ordered everyone into it, lived a life of open debauchery and died a rotting death of syphilis.  Proving, again, that natural law and God's law are one and the same; for if it wasn't for unnatural sex, which is to say, non-marital sex, there would be no such thing as any venereal diseases such as syphilis. 

I know, I know, it's not Politically Correct to say it that way, but then, 
I don't care.

I have been criticized for calling Henry's Anglican Church "The Church of Divorce and Remarriage, and Divorce and Remarriage, and Divorce and Remarriage ... ", but, you see, that is precisely what it is, and what it was from the beginning, and how it came to be.  Divorce and remarriage is its very purpose for being. 
Again, as with Luther, the history of it is right there in front of us all.  So Protestants are as poor at reading history as they are at interpreting our Scripture, or they wouldn't still be Protestants.  The history of it is irrefutable. 

Hodgepodge "Morality".

And that history goes on, and none of it is good.  Henry's Church is the one that brought all the rest of Protestantism into embracing the Artificial Contraception open perversion of God's Law and Natural Law, beginning in 1930, and producing all of the predicted Contraception Perversions that followed. 

Just as divorce-and-remarriage is a step away from the normative family, which is the primal social unit building-block forming any society, contraception is a step away from Life itself, which is the primal unit of humanity.  It is a violation of God's law and a corresponding opposition to Nature and Nature's Law.  It opposes Nature and it opposes the Divine Author of Nature. 

The general adoption of artificial contraception gave birth to the unnatural culture of death.  Sterile and non-life giving achievement of sexual gratification for its own sake unleashed lust for its own sake.  If it was "good" for a man and his wife to practice sterile sex, it soon became good for a man and any woman to practice sterile sex.  And if that was good, then, there was nothing wrong with any form of achieving sterile sexual gratification for its own sake.  Masturbation.  Homosexuality.  Bestiality. 

Going right back to what the pre-Christian, pre-Jewish pagans did, and more.  Many Protestants joined right in with all the atheists and secularists already present in society to be "free" of ancient sexual prohibitions, and become slaves to various forms of sexual sin. 

The whole drive to satiate lust, unhindered by Church and encouraged by State, awakened lust in previously not lustful people, causing the practice of previously prohibited fornication, cohabitation and adultery.  Sex, for its own sake.  Sex is the causative activity of pregnancy, and all contraceptive methods have a failure rate.  Rocketing "unwanted" pregnancies demanded increasing social acceptance of abortion, and, here we go again.  For the sake of satiating lust, kill the babies. 
Satiating lust is a right.  See?  If millions of babies must die for the sake of the unnatural satiation of lust, so be it. 

And here today we see today homosexuals and various so-called "genders" demanding full social and legal accommodation with their various conditions, not one of which can be shown, scientifically, biologically or physiologically, to even exist, outside of their malformed and perverse imaginations.  It's all born of the ever growing lies of Freudianism, with absolutely no basis in science or in objective reality. 

Homos are made, not born.  And it's the same with "genders". 

We're talking about mental disorders here, plain and simple, no matter how strongly it is denied or how supposedly sophisticated and knowledgeable the deniers may be.  There is no physical basis for any of it. 

Just look at the history of the Sexual Revolution and the Free Love movement, the general social acceptance of Open Homosexuality in society, our newly Open Homosexuality in our Military, and the almost purely political Homo-Nazi movement, and you will see how this accelerated and began to overtake and even control normalcy in society.  By force.  By, through and with the government. 

But, you know what?  You can't fight Nature.  If you do, you lose. 
And it's the exact same thing with God, Who Is the Author of Nature. 

Look at all the Protestant denominations that bless homosexuality and welcome homos into their company.  And look at how many Catholics do the exact same thing, including Card. Dolan's Church of New York, and Card. Cupich's Church of Chicago, among others. 
How many "Christians" number active homos among their close friends, and welcome them into their close company and into their homes in front of their children? 
And now, how many perverse, unnatural deviates are legally ordering us out of our businesses and out of our classrooms and even out of our public restrooms, with full government support? 

Look at discriminate, discrimination, imposed discrimination, intolerant discrimination,  and tolerating intolerance to see how contemporary language has been deformed to allow the tail to wag the dog, as it were, so that the most perverse and unnatural may discriminate against even the natural order, in a one-way only discrimination. 

What happened to simple chastity and the notion of sexual purity? 
What's so tough about this?  What's so hard to understand? 
I'm committing the sin of detraction by pointing these things out?
I don't get it. 
Age after age, some evangelists say "this is the culture we find ourselves in; we must not shun the sinners, but try to convert them very gently, without driving them away". 
Age after age, some evangelists become even more accommodating of even worse sins, still saying, "this is the culture we find ourselves in ... ", and it never ends. 
Generation after generation.  Sin advances as the Church shrinks. 

Didn't Jesus tell his Apostles to "shake the dust"? 
Did He ever say "this is the culture we find ourselves in"? 

There is one Lord, and one Church; there is one Bread, and one Body.  There is one and only one Way. You have one and only one Life to live. 

Faith and reason will show you the way. 

Let me leave you with the Athanasian Creed, developed to put down the heresy of Arianism and define the Trinity and the twofold nature of Jesus Christ, as dogma. 

Whosoever will be saved, before all things it is necessary that he hold the Catholic Faith. Which Faith except everyone do keep whole and undefiled, without doubt he shall perish everlastingly. And the Catholic Faith is this, that we worship one God in Trinity and Trinity in Unity. Neither confounding the Persons, nor dividing the Substance. For there is one Person of the Father, another of the Son, and another of the Holy Ghost. But the Godhead of the Father, of the Son and of the Holy Ghost is all One, the Glory Equal, the Majesty Co-Eternal. Such as the Father is, such is the Son, and such is the Holy Ghost. The Father Uncreate, the Son Uncreate, and the Holy Ghost Uncreate. The Father Incomprehensible, the Son Incomprehensible, and the Holy Ghost Incomprehensible. The Father Eternal, the Son Eternal, and the Holy Ghost Eternal and yet they are not Three Eternals but One Eternal. As also there are not Three Uncreated, nor Three Incomprehensibles, but One Uncreated, and One Incomprehensible. So likewise the Father is Almighty, the Son Almighty, and the Holy Ghost Almighty. And yet they are not Three Almighties but One Almighty.
So the Father is God, the Son is God, and the Holy Ghost is God. And yet they are not Three Gods, but One God. So likewise the Father is Lord, the Son Lord, and the Holy Ghost Lord. And yet not Three Lords but One Lord. For, like as we are compelled by the Christian verity to acknowledge every Person by Himself to be God and Lord, so are we forbidden by the Catholic Religion to say, there be Three Gods or Three Lords. The Father is made of none, neither created, nor begotten. The Son is of the Father alone; not made, nor created, but begotten. The Holy Ghost is of the Father, and of the Son neither made, nor created, nor begotten, but proceeding.
So there is One Father, not Three Fathers; one Son, not Three Sons; One Holy Ghost, not Three Holy Ghosts. And in this Trinity none is afore or after Other, None is greater or less than Another, but the whole Three Persons are Co-eternal together, and Co-equal. So that in all things, as is aforesaid, the Unity in Trinity, and the Trinity in Unity, is to be worshipped. He therefore that will be saved, must thus think of the Trinity.
Furthermore, it is necessary to everlasting Salvation, that he also believe rightly the Incarnation of our Lord Jesus Christ. For the right Faith is, that we believe and confess, that our Lord Jesus Christ, the Son of God, is God and Man.
God, of the substance of the Father, begotten before the worlds; and Man, of the substance of His mother, born into the world. Perfect God and Perfect Man, of a reasonable Soul and human Flesh subsisting. Equal to the Father as touching His Godhead, and inferior to the Father as touching His Manhood. Who, although He be God and Man, yet He is not two, but One Christ. One, not by conversion of the Godhead into Flesh, but by taking of the Manhood into God. One altogether, not by confusion of substance, but by Unity of Person. For as the reasonable soul and flesh is one Man, so God and Man is one Christ. Who suffered for our salvation, descended into Hell, rose again the third day from the dead. He ascended into Heaven, He sitteth on the right hand of the Father, God Almighty, from whence he shall come to judge the quick and the dead. At whose coming all men shall rise again with their bodies, and shall give account for their own works. And they that have done good shall go into life everlasting, and they that have done evil into everlasting fire. This is the Catholic Faith, which except a man believe faithfully and firmly, he cannot be saved.
Not very Politically Correct, is it?  And this is just talking about the Trinitarian nature of God and the dual nature of Jesus.  The remaining core dogmas of Catholicism are in the Nicene Creed, which all Catholics recite at every Mass, as follows: 

I believe in one God, The Father Almighty, Maker of heaven and earth, and of all things visible and invisible.
And in one Lord, Jesus Christ, the Only-begotten Son of God. Born of the Father before all ages. God of God, Light of Light, true God of true God. Begotten, not made, of one substance with the Father. By whom all things were made.
Who for us men and for our salvation came down from heaven.
(here all present kneel)
And became incarnate by the Holy Spirit of the Virgin Mary: AND WAS MADE MAN.
(here all arise)
He was also crucified for us, suffered under Pontius Pilate, and was buried. And on the third day He rose again according to the Scriptures. He ascended into heaven and sits at the right hand of the Father. He will come again in glory to judge the living and the dead and His kingdom will have no end.
And in the Holy Spirit, the Lord and Giver of life, Who proceeds from the Father and the Son. Who together with the Father and the Son is adored and glorified, and who spoke through the prophets.
And one holy, Catholic and Apostolic Church. I confess one baptism for the forgiveness of sins and I await the resurrection of the dead and the life of the world to come.
Amen.
All of that is Catholic dogma.  You can accept it or you can reject it. 

It's entirely up to you. 

Maybe its not very Politically Correct to say it that way, but that's the way I'm saying it. 
You can say the Creed and mean every word of it, or you can go to hell. 

=====
Sarcastic Acronym Hover-Link Footnotes: For the convenience of those readers using devices that lack a mouse, these footnotes are provided for all webpages, in case any webpage contains any hover-links. (If you don't have a mouse, you can't "hover" it over a link without clicking just to see the simple acronym interpretation. Click any footnote link to see the acronym and a detailed explanation; "Hover" the mouse over it just to see the simple interpretation.)
SLIMC1
Secularist Liberal Intellectual Media Complex
GESGOEAEOT2
Gradually, Ever So Gradually, Over Eons And Eons Of Time
PEWAG3
Punctuated Equilibrium's Wild-Assed Guess
TTRSTF4
Them There Real Scientifical-Type Fellers
TTRSPTF5
Them There Real Smart Perfesser-Type Fellers
TTRSJTF6
Them There Real Smart Journalistical-Type Fellers
SNRTACBT7
Surely No Right Thinking Adult Could Believe Today
STNSEACPB8
Surely Today No Serious Educated Adult Could Possibly Believe
WDN9
We Don't Know
BMDFP10
Baboons, Mongrel Dogs, Filthy Pigs and ...
HBAACOTE11
Human Beings Are A Cancer On The Earth
ACLU12
Anti-Christian Litigation Union
FLORMPORIF13
Flagrant Liar, Or, Mindless Parrot, Or, Innocent Fool
MEJTML14
Marxist Ends-Justify-The-Means Liar
IEJTML15
Islamic Ends-Ends-Justify-The-Means Liar
MPAV16
Marxist Principles And Values
WBESSWG17
Wise, Benign, Elite, Super-Scientific World Governance
TRMITM18
The Reason Man's In This Mess
IYI19
Intellectual Yet Idiotic
TTRSCBTF20
Them There Real Smart Catholic Bishop Type Fellers
IACMPVND21
Illegal-Alien-Criminal Marxocrat-Party-Voting Nation-Destroyers
PEJTML22
Palestinian Ends-Justify-The-Means Liar
PSYOP23
"Psychological Operation" Mind Trick
CDC24
Covid Developmentally Challenged
LGBTQ+25
Every Letter Represents A Serious Psychotic sexual Identity Disorder
[All Web Pages listed in Site Map by date-of-publication;
oldest at the top, newest at the bottom of the list.]

Culture=Religion+Politics;  Who Are We?  Vic Biorseth
The Brilliantly Conceived Organization of the USA;  Vic Biorseth
Return to the BLOG page
Return to the HOME PAGE
Subscribe to our Free E-Zine News Letter
Comment
Respond to this WebPage immediately below the last comment.
Or,
---
Date:  Fri May 13 07:46:11 2016
From:  Maria
Email:   
Location:  Ireland
Comment: 
Vic, God Bless you and your family.  It is hard and sometimes disheartening, but you soldier on and for that I am very grateful. When your construction site is finished I may have 2 cents to offer.  Our Lady Of Knock protect you and yours.

---
Date:  Fri May 13 2016
From:  Vic Biorseth
Comment:  
Maria:
Thank you; it ain't always easy, but I am compelled to do it, every morning.  I have to go to work now and I don't know when I'll finish this.  Maybe tonight if I'm not too tired, but more likely, early tomorrow morning. 
Sometimes I get too wordy and don't know when to stop.  This probably should have been (and maybe will be) broken into two or three or more separate articles.  We'll see. 
Thank you for the blessing; someday we would like to visit Knock, and Fatima, and Lourdes, and Siluva. 

Warmest Regards,
Vic
---
Language and Tone Statement

Please note the language and tone of this monitored Website. This is not the place to just stack up vulgar one-liners and crude rejoinders. While you may support, oppose or introduce any position or argument, submissions must meet our high Roman Catholic and Constitutional American standards of Truth, logical rigor and civil discourse. We will not participate in merely trading insults, nor will we tolerate participants merely trading insults. Participants should not be thin-skinned or over sensitive to criticism, but should be prepared to defend their arguments when challenged. If you don't really have a coherent argument or counter-argument of your own, sit down and don't embarrass yourself. Nonsensical, obscene, blindly &doggedly anti-Catholic, anti-American, immoral or merely insulting submissions will not be published here. If you have something serious to contribute to the conversation, be prepared to back it up, keep it clean, keep it civil, and it will be published. We humbly apologize to all religious conservative thinkers for the need to even say these things, but the Hard Left is what it always was, the New Leftist Liberals are what they are, and the Internet is what it is.
"Clickbait" advertising links are not acceptable for posting here. 
If you fear intolerant Leftist repercussions, do not use your real name and do not include email or any identifying information.  Elitist Culturally Marxist Pure Authoritarians cannot and will not tolerate your freedom of speech or any opposition to their rigid authoritarian, anti-equality, anti-life, anti-liberty, anti-property, hedonistic, anti-Constitution, pro-Marxist, pro-Islam, anti-Catholic, anti-Christian, anti-Semitic, anti-male, sexist, pro-homosexual, anti-heterosexual, anti-white, racist, anti-Western, anti-American, Globalist, anti-Nation, blatantly immoral, totally intolerant and bigoted point of view. 
Copyrighted Material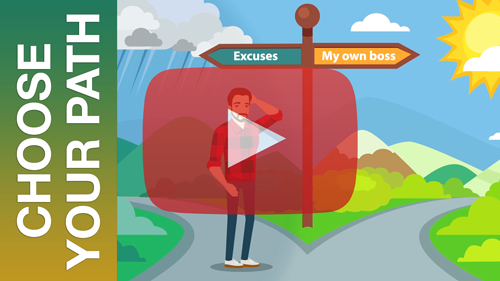 Solopreneur Opportunity Links, for a
Solo Build It WebSite