Site best viewed on a computer screen - not optimized for cell phones
Latest 50 articles published or updated here: BLOG (Web-Log) Page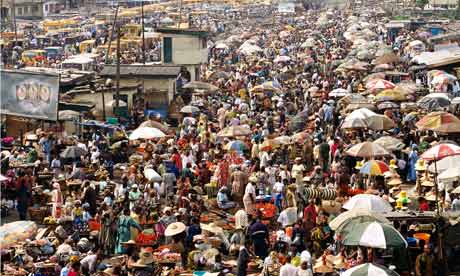 Population Problem

The Population Problem Myth

Vic Biorseth, http://www.CatholicAmericanThinker.com
Americans have been sold a bill of goods, with nothing behind it, in the so called human population problem. All it takes is a modicum of critical thinking to figure this out, but that's a subject that isn't taught much anymore these days. But any thinking Catholic is called to apply it, and so is every thinking Protestant, and every thinking Jew. Let's just look at it.
Once upon a time, there was a huge population problem in a small Asian island nation with no natural resource other than the sea that surrounded it. All who saw this population problem said that the nation was doomed; there was no way out. It was enormously over-populated but was still taking in huge numbers of refugees fleeing from revolution in a neighboring country. They even had to depend on a very unpleasant neighbor country for food and even for fresh water. U.N. observers described this population problem as impossible; the nation could only hope to survive even short-term with massive, unheard of, on-going foreign aid.
The population problem there was so bad every available piece of ground was occupied and built upon with every imaginable kind of material, including tin, card-board and cloth hung on frames. The flat ground, hills and ravines were all covered with ramshackle hovels built right up against and on top of one another, in vast, stinking warrens seemingly unfit for human habitation. No sewers, no water, no ventilation, no anything, crowded beyond endurance. Thousands more lived on a virtual sea of boats, rafts and trash all lashed together, extending the habitable surface area of the island. This was a population problem of the first magnitude.
Western journalists wrote about the impending ecological and human disaster with foreboding predictions that this single population problem, in microcosm, might foretell the future fate of all of over-populated Asia.
Of course, the nation we're talking about here is the Hong Kong of the forties and fifties, which shortly came to be the hottest economic giant dragon of all Asia and the entire Pacific. Thanks to it's population.
A funny thing happened on the way to over-population death and oblivion: Individual Liberty.  (National security, reasonable internal law and order, and a free market economy.)
Freedom has a way of transforming people from dependent "mouths to feed" into independent "human capital" that produce wealth. It's an interesting, simple principle that deserves to be thoroughly studied. Dependent populations consume wealth; independent populations produce it. Only people create real wealth; nations, meaning governments, can only spend it.
Now, Hong Kong's population is more than five times what it was back then. So what? So, in the current conditions, that makes them more wealthy, that's what. People generate wealth; they produce food; they make or find or acquire resources, when they are allowed by government to do so. When they are not allowed to do so, they simply consume all these things. A population problem is only a real population problem when the people are not free to act in their own interest.
False Prophets and False Prophesies
In 1968, Dr. Paul Ehrlich, one of the most widely recognized and lionized among all of
TTRSTF4
, wrote his hugely popular
Population Bomb
containing all sorts of scary predictions of doom for all of mankind and the entire planet due to limited resources, unchecked human population growth and the already starving populations in underdeveloped lands. He elevated the population problem to an actual
bomb
. He took strong issue with the lack of massive government and intra-government plans to deal forcefully with the human population problem.
Proving that Nazi philosophy was still alive, he argued strongly against Family Planning, in which families make decisions regarding their own family size, in favor to government imposed decisions regarding family size. I'm not making this up. The book opens with the statement that the battle to feed all of humanity is over, falsely implying, first, that it was a battle, and second, that it was already lost.
His whole silly premise rested on the notion that there are too many people, there is too little food, too little of other needed resources, too much pollution and contamination, and we are thus residing on a dying planet. See? It was a best seller, and the whole thing was largely bought by the already heavily Marxist-leaning
SLIMC1
, hook, line and sinker; it became a useful instrument of Marxism with which to create another political issue, recruit useful idiots and centralize power. But, none of his dire predictions ever came to pass. Every single prediction proved false. No exceptions. No food riots in America, no famine, no pestilence, none of the things he attributed to increased number of human beings on Earth, except the increased number of human beings on Earth.
Economist Paul Simon challenged Ehrlich's rather stupid claims, largely to no avail. Ehrlich had publicly offered an even money bet that England would no longer exist by the year 2000; Simon tried to take him up on it, but Ehrlich backed down and shut up about it. I notice today that England is still with us; apparently the population problem there wasn't really bad enough to do them all in.
The Bet.

Then Simon made a public open offer of a bet regarding "our precious resources" availability, which were theoretically dwindling, and being consumed by our population problem, which was theoretically booming, over any ten year span, and got Ehrlich's interest up. Simon's $10,000 bet was that the challenger could pick any one or ten or hundred commodities, including oil, food, grain, anything at all, and the ten-year closing time of the bet. Here is how he worded the offer:
"This is a public offer to stake $10,000, in separate transactions of $1,000 or $100 each, on my belief that mineral resources (or food or other commodities) will not rise in price in future years, adjusted for inflation. You choose any mineral or other raw material (including grain and fossil fuels) that is not government controlled, and the date of settlement."
Ehrlich and two colleagues jumped at it, saying they would "accept Simon's astonishing offer before other greedy people jump in." Later, after loosing, Ehrlich would claim that he "reluctantly" accepted after coaxing and having his arm twisted. Right. For reasons I'll never understand, considering that a world food shortage was his biggest perpetrated Scientistic myth, Ehrlich and chums chose five metals: copper, chrome, nickel, tin and tungsten, over the ten year period.
Any real economist who knew his topic would know the stupidity of that choice, because metals have increased in proven reserves even more than other commodities. In fact, the price of metals has been consistently falling throughout all of human history. It would be an unusual year indeed when any of those metals had a price spike big enough to cause Simon to lose any part of this bet.
Importantly, the bet stipulated that the commodities not be controlled by any government. In a free market economy, price floats with the market and is automatically determined by the laws of supply and demand. When government controls the market place, prices must be fixed by the government.
The Settlement.

At settling time, September 1990, not only had the sum of the prices fallen, but the price of each individual metal had fallen. Ehrlich and chums were the ones whose wallets were $10,000 lighter, and Simon was the one whose wallet was that much heavier. And Ehrlich was the one who was blubbering and slobbering and crying in his beer about how it was that a feller could lose a bet and still be right, by golly. It is a defining characteristic of
TTRSTF4
that they can never,
ever
, admit to being wrong, about
anything
. Scientism is always absolutely certain of it's positions. Men like Ehrlich cannot change course; they simply don't know how to do that. They are always certain; even when they are so obviously and certainly wrong, they are still certain. For them, there is and always will be a world population problem.
Simon tried to make the bet again; Ehrlich declined, still publicly claiming to have been right, after loosing the bet. In his opinion, the price of those metals will eventually go up, one of these years, or decades, or centuries. Simon was just lucky. And Ehrlich remains the darling of all the Lefties; his truly dumb population problem theories are probably still held in high esteem at your nearest college or university.
(To see how food, oil, gas, and just about everything else goes up in production and/or proven reserves over time, and not down, visit the Eco-Nazism page in this site.)
Figures don't lie, but figurers do.
But let's just look at some easily obtainable empirical human population evidence. You can get one of your kids to do this. Get an encyclopedia, either on-line or hard-copy, and look up various nations. Get the square miles of land mass and the population. Then use a calculator and divide population by square miles to get population density, people per square mile. And then do some simple comparisons with the nations deemed to be in most serious jeopardy due to having a population problem.
According to everything we see from the
SLIMC1
and all of
TTRSTF4
,
China
has a population problem,
India
has a population problem,
Bangladesh
has a population problem - pick the one you've heard the worst stories about. And then compare them to "normal" countries, and see if you don't wind up suspecting that human population might not be the real problem there.
Bangladesh, for instance, has a lower population density than Hong Kong, discussed earlier. And at least it has fresh water, and natural resources, such as hemp. Hong Kong had nothing. Could economic and / or government organization be the real problem there? Bangladesh has problems related to being a low country like Holland and subject to flooding, and at the confluence of three rivers. Violent storms and tidal waves seem to be drawn there like tornados to trailer parks in America. But the only population problem in Bangladesh is related to how the people are not free enough to generate wealth.
There are plenty of Western, relatively wealthy nations with higher population density than China, for instance. Try Italy, and Switzerland, and Britain. Since they each have a demonstrably worse population problem than China, why do you suppose the World Bank, the United Nations, and even the United States (under Clinton) didn't pressure them to "get their populations under control" in order to get international loans and credit? How about the state of New York? Since it has a higher population density than China, shouldn't the government be forcibly aborting babies, sterilizing women and killing "hidden birth" babies there, as is being done in China, at our insistence? Figures don't lie; New York has a population problem.
The only population problem in China is related to the people not being free. If they ever get turned loose, China will become an economic powerhouse the likes of which the world has never seen. They have the potential land and people to out-produce even us, and the whole world, in grain alone.
India actually has a higher population density than China. And, Belgium has a higher population density than India. Could that possibly mean that more people per square mile means more wealth for the nation?
Population Problem, or Elite Racial Superiority Problem? Margaret Sanger sets the stage.

At the historical roots to this whole topic are the twin demons of promiscuity and blatant racism. Margaret Sanger exemplified both; she was an amoral, Socialist, promiscuous racist who became the poster girl in America for contraception, "free love," eugenics, euthanasia and human population control. Her most famous saying was "I am rich. I have brains. I can do whatever I like." She said it so often she might have been chanting a mantra, and she certainly lived it. She touted contraception, ostensibly to free women from "biology" and "wage slavery" and "bourgeois morality."
Her publicly expressed goals were to combat the degeneration of the white race, the genetic "pollution of the unfit," and "differential fertility," meaning, the propensity for people of "inferior" races to reproduce at faster rates than do people of "superior" races. Her only slightly less public goals involved, mostly, screwing her brains out. The "new" birth control gave her the same sexual freedom that men enjoyed, in her loose, libertine circles. This was the mother of Planned Parenthood, which would become the McDonald's of the unregulated multi-billion dollar abortion industry. (My apologies to McDonald's for using their good name anywhere near that of Planned Parenthood.)
Her first organization was ABCL, the American Birth Control League, which would become Planned Parenthood. ABCL spokesman S. Adolphus Kolph in 1925 warned of the menace to society posed by the "black" and "yellow" perils. Sanger and the ABCL sought to bring America's attention to the fact that medical science was saving the lives of "worthless misfits" and to the need to impose euthanasia to "dispose of some of our utterly hopeless dependents," and the need to prepare for these programs by changing the public's moral "prejudices" on the subject.
She urged President Coolidge to establish a "Federal Birth Rate Control Commission" which was to have "free access to all facts and statistics as to all customs and conditions now menacing the racial health of the country." She recommended a system of bonuses the goal of which was to "decrease or to restrict the incessant and uninterrupted advent of hoards of the unfit." She spoke ominously of those who were "irresponsible and reckless," meaning primarily anyone whose "religious scruples prevent their exercising control over their numbers."
Her colleagues and fellow board members were of the same bent. Lothrop Stoddard, who wrote "The Rising Tide of Color Against White Supremacy" described Nazi eugenics as good science, and, believe it or not, humanitarian. Another one, Harry Laughlin, described Slavic and Italian immigrants as "even inferior to our native Negro population not long released from slavery" and spoke of purifying America's "breeding stock" and purging her "bad strains," which included the "shiftless, ignorant, and worthless class of antisocial whites of the South." He is thought to be the inspiration for Nazi compulsory sterilization laws responsible for the forced sterilization of nearly two million people. This is the proud heritage of Sanger's Planned Parenthood.
As the world gradually learned what Hitler was really about and as his ideas became increasingly unpopular, Sanger increasingly distanced herself from them and gradually changed her rhetoric to address new worries of the "population problem." Same old song, slightly different tune. Now, suddenly, the danger was that the world was in danger of starving to death. When the "Population Bomb" turned out to be a dud, the tune of the same tired old song changed again, this time coming full circle, back to its original feminist roots: women need to be freed from "biology" and "wage slavery" and "bourgeois morality" so they can just get out there and screw, without consequences. Back to pure, unadulterated selfism.
The real bottom line for Sanger, Ehrlich and all other Sanger devotees regarding why the world needs birth control is, simply, that the world needs birth control. That's it. Any attempt to create a decent, moral reason for human population control fails, but faithful devotees may still chant the Sanger mantra: "I am rich; I have brains; I can do whatever I like." It should make them feel very good about themselves, which is very important to them.
It's all a big lie.
Somebody did the math to find out where all the people on Earth would "fit" if they all came to one place. I can't remember where I read this, but his theory was that the whole population of the world could occupy the state of Texas, with a population density somewhere between that of Los Angeles and Brooklyn NY. And all the rest of the world would be devoid of humans. I don't think it's worth the effort to prove this, but I think it's fairly obvious that the world is a whole lot larger than the "experts" think it is. If you've flown over England or New York lately, and looked down, and were not impressed by any clear and obvious human population problem down there, then, maybe appearances are correct.
There is no grave or serious human population problem, there is no minor population problem, there is no population problem, period. All people need is a few very simple things to begin producing wealth. They need national security and safety within their own borders. They need to be free to act in their own interest. They need to be restricted by civil law only from hurting each other, whether physically or economically.
The operating principle of Adam Smith's "invisible hand of Capitalism" has been operating ever since the beginning of "specialization." Each man produces more of whatever he produces than he needs, else he does not get paid. That's it, in a nutshell. Left to their own devices, men will always, always seek to improve their own condition. Free people are the only true source of wealth.
People produce food and resources. Food and necessities don't appear in stores and gas stations due to having been brought there by elves from some magic forest. People find them and make them and grow them and dig them and refine them and market them, each in their own specialized way. Marxists, poor dears, have never understood wealth. They see it only as a permanently fixed pie, which must be portioned out for everyone by the state. They love to say things like the rich get richer and the poor get poorer. But most of the rich this year are not even the same people who were rich last year, depending on how you measure "rich."
Real wealth is a living, breathing, constantly changing thing, in which fortunes are made, spent, lost, traded, doubled and so forth, forever, without ever standing still long enough to be portioned out. But that's another subject for another WebPage.
Sorry, but there just ain't no such thing as a population problem.
=====
Sarcastic Acronym Hover-Link Footnotes: For the convenience of those readers using devices that lack a mouse, these footnotes are provided for all webpages, in case any webpage contains any hover-links. (If you don't have a mouse, you can't "hover" it over a link without clicking just to see the simple acronym interpretation. Click any footnote link to see the acronym and a detailed explanation; "hover" the mouse over it just to see the simple interpretation.)
SLIMC1
Secularist Liberal Intellectual Media Complex
GESGOEAEOT2
Gradually, Ever So Gradually, Over Eons And Eons Of Time
PEWAG3
Punctuated Equilibrium's Wild-Assed Guess
TTRSTF4
Them There Real Scientifical-Type Fellers
TTRSPTF5
Them There Real Smart Perfesser-Type Fellers
TTRSJTF6
Them There Real Smart Journalistical-Type Fellers
SNRTACBT7
Surely No Right Thinking Adult Could Believe Today
STNSEACPB8
Surely Today No Serious Educated Adult Could Possibly Believe
WDN9
We Don't Know
BMDFP10
Baboons, Mongrel Dogs, Filthy Pigs and ...
HBAACOTE11
Human Beings Are A Cancer On The Earth
ACLU12
Anti-Christian Litigation Union
FLORMPORIF13
Flagrant Liar, Or, Mindless Parrot, Or, Innocent Fool
MEJTML14
Marxist Ends-Justify-The-Means Liar
IEJTML15
Islamic Ends-Ends-Justify-The-Means Liar
MPAV16
Marxist Principles And Values
WBESSWG17
Wise, Benign, Elite, Super-Scientific World Governance
TRMITM18
The Reason Man's In This Mess
IYI19
Intellectual Yet Idiotic
TTRSCBTF20
Them There Real Smart Catholic Bishop Type Fellers
IACMPVND21
Illegal-Alien-Criminal Marxocrat-Party-Voting Nation-Destroyers
PEJTML22
Palestinian Ends-Justify-The-Means Liar
PSYOP23
"Psychological Operation" Mind Trick
CDC24
Covid Developmentally Challenged
LGBTQ+25
Every Letter Represents A Serious Psychotic sexual Identity Disorder
[All Web Pages listed in Site Map by date-of-publication;
oldest at the top, newest at the bottom of the list.]

Culture=Religion+Politics;  Who Are We?  Vic Biorseth
The Brilliantly Conceived Organization of the USA;  Vic Biorseth
Return to the BLOG page
Return to the HOME PAGE
Subscribe to our Free E-Zine News Letter
Respond to This Article Below The Last Comment

Comment
Respond to this WebPage immediately below the last comment.
Or,
---
Date: Fri Jul 17 23:11:07 2009
From: Ruth
Email:
Location:
Comment:
Victor:
I can't believe you can't see the problem of a growing world population in the face of finite world resources. You really think nothing should be done about growing human population, ever?
---
Date: Sat Jul 18 12:39:32 2009
From: Vic Biorseth
Comment:
Ruth:
Yes, that is exactly correct.
It is agreed that world resources are not infinite. Neither is the entire universe infinite. In comparison to the universe, the earth is miniscule, and in comparison to the earth, the human population is miniscule.
See the examples in the Eco-Nazism page. Those are some examples of the sillier premises being taught in schools today as factual, yet each with no empirical foundation whatsoever. Food production every decade goes up, not down. Proven reserves of resources such as oil, coal, etc., go up, not down. Just as one example, the price of oil today, in constant dollars, is the same or less than it was the day the automobile was invented.
We are not overpopulated. We are not running out of anything.
England has a higher population density than China.
Don't just listen to the "educators." Do the math.
The whole truth regarding the so-called human population problem is, in reality, a combination of two things:
silly and baseless over-imagination of doom, and
a tool of racists or other elitists to control the future of humanity.
Regards,
Vic
---
Date: Sat Mar 20 02:23:33 2010
From: Milagres
Email: mila.per@rediffmail.com
Location: Goa/India
Comment:
Hi guys,
God will really bless you for efforts. The world needs such type of exposure of the truth. Most people live and love to live in lies.
Milagres
---
Date: Thu Aug 04 00:53:12 2011
From: AllWellAndGood
Email:
Location:
Comment:
You cannot count uninhabitable or undeveloped land into where humans can occupy space. In china the majority of the population is located in cities. Hong Kong has a population of 6,300/km2. That is over 6.3 people per square meter or about 2 people per square foot. The overcrowding has gotten so bad that public cigarette smoking has been banned because of the many burns citizens have gotten from the constant close proximity to those around them.
---
Date: Thu Aug 04 06:40:56 2011
From: Vic Biorseth
Comment:
AllWellAndGood:
Of course I can count all land; why can't I? Would you not agree that virtually all the land in Hong Kong is not developable, at least as farm or food producing land? You can't farm with people stacked up 2 per square foot. The reason people are concentrated in cities all over the world is because those are the centers of commerce and opportunity.
Yes, the population problem is horrible, horrible in Hong Kong. But note that the higher the Hong Kong population goes, the more prosperous Hong Kong becomes, and the more wealth the people produce; the exact opposite of the situation in Bangladesh, for instance. Could it possibly be that personal liberty, rather than over-population, has something to do with whether a people are prospering or starving?
Regards,
Vic
---
Tuesday, February 19, 2013
Converted Page to SBI! Release 3.0 BB 2.0. 
---
Date:   Mon Sep 15 2014
From:  Vic Biorseth
Comment:  
Changes pursuant to changing the website URL and name from 
Thinking Catholic Strategic Center to
Catholic American Thinker.
Pulled the trigger on the 301 MOVE IT option June 1, 2014. Working my way through all the webpages.  . 
Regards,
Vic
---
Language and Tone Statement

Please note the language and tone of this monitored Website. This is not the place to just stack up vulgar one-liners and crude rejoinders.  While you may support, oppose or introduce any position or argument, submissions must meet our high Roman Catholic and Constitutional American standards of Truth, logical rigor and civil discourse.  We will not participate in merely trading insults, nor will we tolerate participants merely trading insults.  Participants should not be thin-skinned or over sensitive to criticism, but should be prepared to defend their arguments when challenged.  If you don't really have a coherent argument or counter-argument of your own, sit down and don't embarrass yourself. Nonsensical, obscene, blindly & doggedly anti-Catholic, anti-American, immoral or merely insulting submissions will not be published here.  If you have something serious to contribute to the conversation, be prepared to back it up, keep it clean, keep it civil, and it will be published.  We humbly apologize to all religious conservative thinkers for the need to even say these things, but the Hard Left is what it always was, the New Leftist Liberals are what they are, and the Internet is what it is. 
"Clickbait" advertising links are not acceptable for posting here. 
If you fear intolerant Leftist repercussions, do not use your real name and do not include email or any identifying information.  Elitist Culturally Marxist Pure Authoritarians cannot and will not tolerate your freedom of speech or any opposition to their rigid authoritarian, anti-equality, anti-life, anti-liberty, anti-property, hedonistic, anti-Constitution, pro-Marxist, pro-Islam, anti-Catholic, anti-Christian, anti-Semitic, anti-male, sexist, pro-homosexual, anti-heterosexual, anti-white, racist, anti-Western, anti-American, Globalist, anti-Nation, blatantly immoral, totally intolerant and bigoted point of view. 
Copyrighted Material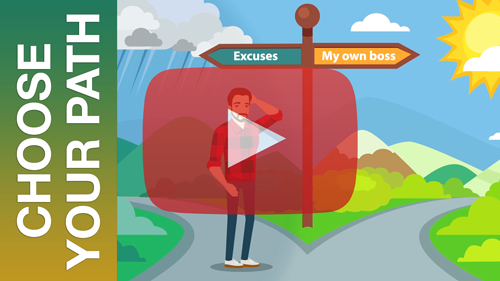 Solopreneur Opportunity Links, for a
Solo Build It WebSite