Site best viewed on a computer screen - not optimized for cell phones
Latest 50 articles published or updated here: BLOG (Web-Log) Page

Shut down unneeded bureaucracy, for budget's sake.

In the name of fiscal sanity, we need to shut down unneeded bureaucracy.
Vic Biorseth, Saturday, October 22, 2011
http://www.CatholicAmericanThinker.com
(Shut Down Unneeded Bureaucracy has now been modified to be another right-hand-column collection of linked articles describing how to get rid of the "Soviets" – meaning, unrepresentative administrative central committees – that are taking over America, and driving the American bus off of a cliff. Also included in the right-column links will be articles describing how to climb out of the economic hole the Democrat Party and the Establishment Republicans have dug us into.)
The two Constitutional Principles being violated here are the one that says that the powers of the federal government are limited and enumerated, and the one the one establishing Congress as the sole author of new law. If it is not listed in Article 1 Section 8 of the Constitution, then the federal government has no constitutional business addressing it, taxing for it, spending on it, controlling it or otherwise governing it. It properly belongs in the domain of state and local government. And, the Constitution does not allow Congress to delegate its sole legislative authority to nameless, faceless, unelected, unaccountable bureaucrats, who may then create un-legislated and unrepresentative regulations with full force of law behind them, affecting the actions of the free citizenry. These two constitutional violations are having the effect of changing our form of government from a Constitutional Republic to a simple government by administration. We are being administrated - that is, ruled by appointed administrators. What the Russians called Soviets.
Spending Must Be Cut. We don't have a revenue problem, or an income problem; we have more national income than we have ever had. We have a monumental spending problem. If we don't stop it, we will cease to exist as a nation. As a first step, Obamacare, of course, must be eliminated in its entirety. Not fixed; not modified; not tinkered with; it must be destroyed. The federal government has no business whatsoever involving itself either in medicine or in health insurance. That's not what the American federal government was set up to do, and it is completely outside the Constitution. The exact same statement could be made at the state level. There is no state constitution that mandates any state government to do any such thing.
Obamacare is both a revolutionary spending bomb, and a revolutionary taxing bomb.
Tax Reform has to come second. That means, of course, that Obamacare must be repealed in its entirety, as a major step back toward fiscal and medical sanity. It also means passing the Fair Tax. I don't know why Herman Cain, a Fair Tax supporter, is talking up his 9-9-9 plan, unless it is a stepping-stone to the Fair tax because of the feared time it would take to pass a Constitutional amendment to eliminate the income tax. But you can see (see the right column of this page) that it is possible to put the Fair Tax on a fast-track legislatively, with "sunset-able" law setting the income tax to zero, and outlawing all other forms of taxation other than the Fair Tax. This would immediately pass the Fair Tax and grant sufficient time for the Constitutional amendment. All that would be required for passage would be a conservative House, a conservative Senate, and a conservative President.
Cut Bureaucracy is just another way of saying Cut Spending. Eliminate whole bureaus. Most of them if not all of them are extra-Constitutional entities in the first place. Articles linked in the right column of this page look at all the major national bureaus with a view to eliminating them. Any functions of any of these bureaus that are indeed necessary should be privatized, because the federal government has no real Constitutional purpose for even bringing them into existence, let alone feeding them and allowing them to regulate and "administer" the free citizenry.
Mises and others told us that Marxism (Communism) is, essentially, bureaucracy. It is government by and through a pyramid of largely unaccountable committees, commissions and administrators, ultimately answering to and representing the wishes of no one other than the supreme dictator. We have seen elsewhere in this site how and why Marxism does not work, economically or socially; however, all true Marxists deny the truth of the matter even when it is right before their own eyes. They have an ulterior motive. They persist in increasing and spreading bureaucratic control over every imaginable human action. The non-useful idiot in-the-know Marxists seek ultimate dictatorship, pure and simple. They just won't say that. The path to dictatorship is through increasingly unrepresentative bureaucracies with unaccountable petty bureaucrats "administering" various areas of American life.
The Russian word for such an administrative council or bureau or committee is a Soviet. When Lenin first organized his new Communist government in Russia, the first things he appointed and established were Soviets of laborers and soldiers to "administer" the various tasks he assigned to them. The Soviets did not represent the people under them or affected by their work; they administered them, in accordance with the dictator's intentions. This is the opposite of American idea of citizen representation in government, and of the government serving, rather than ruling, the citizenry. Russia had a pyramid of Soviets, and Soviets consisting of Soviets, and Soviets of Commissars, and ultimately, the Union of Soviet Socialist Republics.
From the founding of America, a primary principle under-girding the complimentary notions of citizen liberty and limited government, simply stated, was that there must always be some private sphere of personal activity that is completely beyond the reach and authority of government. When the highest level of government seeks to interfere with or control the most mundane of private citizen activities, violence is done to this principle, and also to The Rule of Subsidiarity. Which means that, not only are citizen rights violated, but also the rights of all lower levels of government. The opposite political opinion, represented by the Marxist-Redistributionist Democrat Party position, sees no human activity whatsoever as being beyond the reach of government, and seeks to centralize all political power into the highest level of government, with all lower levels being replaced by vast bureaucratic hierarchy. In this view, the state not only exceeds its own legal Constitutional constraints – it completely eliminates them.
The Bureaucratizing, or Sovietizing if you will, of America has been underway since the Hoover-FDR New Deal, at least. This has always been and still is the Bureaucratizing trend pushed by America's Marxist-leaning Democrat Party. A recent classic example of what we're talking about here is the new American Soviet called the Super Committee established to reduce our fatal national economic deficit by a date certain, else reduce it as much as it can be reduced by gutting national defense. This particular Soviet was established by Comrade Obama, peace be upon him, with the help of Republican Speaker of the House John Boehner, who, with many others among the Establishment Republicans, is always eager to compromise with any Marxist plan of action. So the authority and the legislative power of Congress is bypassed completely by a completely unrepresentative Soviet of Commissars who will either find a solution by the critical date, or stand by and allow the nations military to be economically crippled by the President, to the applause, cheers and celebration of Marxists and Moslems everywhere.
We are no longer represented by our government; we are administered. Isn't that nice?
Marxist-Redistributionism has now been the dominant factor in American government for better than two years, and we are seeing the results. America is purposely being spent, borrowed and currency-inflated into national destruction, and something must be done if the American Republic, as Constituted, is to survive.
We have got to stop spending.
We have already recommended eliminating the Department of Education, in the Shut Down the Dept of Education page on this site. But that's just a beginning point. If America is ever to be returned to some sort of fiscal sanity, we need to look at every single big-league government department in existence. Granted, we are never going to get free of all bureaucracy, and we cannot shut down all government departments and expect no adverse repercussions. It would be stupid, perhaps to the point of being suicidal, to shut down, for instance, Defense.
That is not to say that whole departments could not be cut, or that significant portions of even Defense, State or Treasury could not be cut. No department should be immune to close examination for what it is doing, why it is doing it, and what it is spending to do it. Our federal government is simply out of control, and that needs to change. I submit that there is not a federal department that cannot be significantly reduced, if not eliminated.
Consider for a moment the education of our forefathers. Washington and Jefferson were essentially self-educated, as was quite common in those days. They were home-schooled and/or tutored only up to a point. Once they learned their alphabet, simple arithmetic, rudiments of grammar and penmanship, they more or less took off on their own. Those disposed to scholarship tend to seek out and devour books on their own, those who are not do not. Consider the fact the lawyer Abraham Lincoln never went to law school, or to any "proper" school of any kind, and yet he did very well. And, at that time, there was no such thing as "public" education.
Are we better educated now, or worse?
The biggest American bureaucracies are all organized under the Executive branch; let's look at them. Here's a list.
US Dept of Agriculture (USDA)
US Dept of Commerce (DOC)
US Dept of Defense (DOD)
US Dept of Education (ED)
US Dept of Energy (DOE)
US Dept of Health and Human Services (HHS)
US Dept of Homeland Security (DHS)
US Dept of Housing and Urban Development (HUD)
US Dept of Justice (DOJ)
US Dept of Labor (DOL)
US Dept of State (DOS)
US Dept of the Interior (DOI)
US Dept of the Treasury (Treasury)
US Dept of Transportation (DOT)
US Dept of Veterans Affairs (VA)
We will look at each of these bureaucracies in some detail in linked-to pages at the right, one at a time, as they are written and brought on-line. (This is a work in progress - stay tuned. The right column will grow until this whole list is represented there.)
As I look at each of these vast government bureaucracies and what they do, I get a sense of an attempt at systemizing everything; to take natural free market functions and make them part of a contrived and controlled system, planned, controlled and directed by government. Sometimes application of a carefully orchestrated system may be good, as in preparation for or execution of a war. However, some areas of human activity are just better off left to their own natural tendencies, and would be worse off for systemization.
As we have already seen, education is just such an area. It functioned far more effectively before the ED existed than after. Before, we had an abundance of willing teachers, and parents were free to either educate their own children or put them in the hands of a trusted educator, for a fee. As soon as all of that became systemized, regulated and bureaucratized, the school system began producing little dummies with diplomas, and the downward trend continues.
Just like health care. Before health Insurance domination of the health care market, health care was widely available and cheap. After health insurance domination of the market place, it became radically more expensive, radically more complex for both doctors and patients, and more regulated, and, most importantly, more limited. This was particularly true after the un-holy quasi-marriage of the health insurance industry to the government. I submit that the more man tries to make the world or any little part of it perfect and more fair by submitting it to some contrived system of operation, the more he screws it up. Perfection is not of this world, but the next.
Good intentions aside, before introduction of any change to any existing system, the question of whether the change is likely to help or hinder the system accomplish what the system does must be considered. And after implementation, if the change proves to be a hindrance rather than a help, or if it has other unintended negative consequences, then it must be un-changed.
Nature has already provided a "system" for all areas of normal free human economic activity. The entrepreneur knows, or will soon learn, the price of his goods or services are subject to competition as well as the laws of supply and demand. The farmer knows that too, and he also knows, or will soon learn, that such things as crop rotation, soil and water conservation, etc., are vitally important to successful farming. The employer knows, or will soon learn, that wages, benefits and treatment of workers is a competitive thing among other employers, and subject to the laws of supply and demand of workers. And workers know that too. Everyone is free to choose. History has proven, again and again, that those movements toward government control of these areas of human activity always end badly.
Other Areas of government control or "administration" that should be addressed, in my opinion, include:
Modification of Constitutional Amendment XIV, Section 1, Sentence 1, to add the words shown here in bold:All persons born to American parents or naturalized in the United States, and subject to the jurisdiction thereof, are citizens of the United States and of the State wherein they reside.The original purpose of the sentence was to make slaves free citizens. An unintended consequence was to have others illegally enter, give birth, and use the "anchor baby" American citizen as a future sponsor for other aliens.
Repeal Sarbanes Oxley.
Repeal McCain Feingold. Replace all political contribution law with two simple rules:Unlimited and unconditional ability of anyone to contribute to any politician, political Party or political campaign. Full public disclosure of all political contributions and sources. Failure to disclose contributions or false disclosures to be a felony.
A Bill to negate and outlaw the court-established principle of Separation Of Church And State. This is a legal "precedent" established by court ruling in the Everson case that had the effect of making new law, which is not the purview of the court. Making new is within the exclusive domain of Congress. There is no such principle in the Constitution and the court exceeded its authority in establishing this precedent in law.
A Bill to negate and outlaw the "right to privacy" legal precedent set by the court in Griswold vs. Connecticut, which again had the effect of making new law. There is no right to privacy in the Constitution and the court exceeded its authority in this decision.
A Bill to negate and reverse the legal precedents resulting from Roe vs. Wade and Doe vs. Bolton which were based entirely upon the fallacious court-established right to privacy. This again represents two more incidents of the court making new law, through new precedent, and making new law is not the purview of the court. Congress makes law. The court interprets and adjudicates existing law only.
A Bill aimed at making illegal and eliminating any tax or any un-legislated regulation whose purpose is behavior modification of the citizenry. This includes any sales, stamp or other taxes on such things as tobacco, liquor, gasoline (or fuel of any kind,) sugar or sugar substitutes, salt, etc. If a product is deemed a danger to the public then that product should be made illegal in legislated law. If it is not illegal, then it should be left strictly alone by the government. There is not constitutional mandate for the government to seek to modify or control the diet, use of thermostatic controls, personal habits or any other legal behaviors of the citizenry.
That's all I can think of at the moment.
The Fair Tax has been computed to be able to cover all existing current expenditures. I submit that if and as we cut bureaus, expenditures will go radically down. For some of them – for instance, education – it might be wise to take the money saved by eliminating that bureau and add it into the pre-bate, to be paid back to the citizenry and thus slightly increase their monthly pre-bate income.
Just as food for thought, consider for a moment the purpose for being of the BATF – the Bureau of Alcohol, Tobacco and Firearms. Tobacco is legal. Alcohol is legal. Firearms are legal. So why do we even have a BATF?
The important principle that we need to get back to is that we are supposed to have three co-equal branches of government here each of which is supposed to be a counter-balance to the other two. Reminder: the only business of American constitutional government is to govern. To legislate, execute and adjudicate law. That's it. Nothing else.
Look to the links in the right hand column of this page.
Let freedom ring.
=====
Sarcastic Acronym Hover-Link Footnotes: For the convenience of those readers using devices that lack a mouse, these footnotes are provided for all webpages, in case any webpage contains any hover-links. (If you don't have a mouse, you can't "hover" it over a link without clicking just to see the simple acronym interpretation. Click any footnote link to see the acronym and a detailed explanation; "hover" the mouse over it just to see the simple interpretation.)
SLIMC1
Secularist Liberal Intellectual Media Complex
GESGOEAEOT2
Gradually, Ever So Gradually, Over Eons And Eons Of Time
PEWAG3
Punctuated Equilibrium's Wild-Assed Guess
TTRSTF4
Them There Real Scientifical-Type Fellers
TTRSPTF5
Them There Real Smart Perfesser-Type Fellers
TTRSJTF6
Them There Real Smart Journalistical-Type Fellers
SNRTACBT7
Surely No Right Thinking Adult Could Believe Today
STNSEACPB8
Surely Today No Serious Educated Adult Could Possibly Believe
WDN9
We Don't Know
BMDFP10
Baboons, Mongrel Dogs, Filthy Pigs and ...
HBAACOTE11
Human Beings Are A Cancer On The Earth
ACLU12
Anti-Christian Litigation Union
FLORMPORIF13
Flagrant Liar, Or, Mindless Parrot, Or, Innocent Fool
MEJTML14
Marxist Ends-Justify-The-Means Liar
IEJTML15
Islamic Ends-Ends-Justify-The-Means Liar
MPAV16
Marxist Principles And Values
WBESSWG17
Wise, Benign, Elite, Super-Scientific World Governance
TRMITM18
The Reason Man's In This Mess
IYI19
Intellectual Yet Idiotic
TTRSCBTF20
Them There Real Smart Catholic Bishop Type Fellers
IACMPVND21
Illegal-Alien-Criminal Marxocrat-Party-Voting Nation-Destroyers
PEJTML22
Palestinian Ends-Justify-The-Means Liar
PSYOP23
"Psychological Operation" Mind Trick
CDC24
Covid Developmentally Challenged
LGBTQ+25
Every Letter Represents A Serious Psychotic sexual Identity Disorder
[All Web Pages listed in Site Map by date-of-publication;
oldest at the top, newest at the bottom of the list.]

Culture=Religion+Politics;  Who Are We?  Vic Biorseth
The Brilliantly Conceived Organization of the USA;  Vic Biorseth
Return to the BLOG page
Return to the HOME PAGE
Subscribe to our Free E-Zine News Letter
Respond to This Article Below The Last Comment

Comment
Respond to this WebPage immediately below the last comment.
Or,
---
Date: Tue Oct 25 20:13:33 2011
From: Samantha
Email:
Location:
Comment:
Don't you think this is a tad bit extreme? If education is bad now how will shutting down public schools make it better? A voucher system allowing parents to choose between schools for their children would force competition between public schools, and between public and non-public schools. Competition would force improvement across the board. The greater problem may be at the college level. That's what we're more worried about these days as our children approach college age. Not only is the quality questionable but the cost is just getting ridiculous.
---
Date: Wed Oct 26 05:59:34 2011
From: Vic Biorseth
Comment:
Samantha:
No, I don't think I'm being extreme; I think the public school system is extremely bad, and beyond repair as currently administered. I once thought vouchers were the way to go (see Against Public Education.) But vouchers simply add another level of complexity to a complex problem, and open up new possibilities of fraud. It would be simpler to use dollars rather than vouchers, and let the people decide what they will do with those dollars.
One thing is clear: so long as educators enjoy such things as union protection, tenure, etc., and so long as tax dollars pay their wages and benefits, the situation will continue to worsen. Only when educators answer directly to those who pay them – the parents of students or the students themselves – will things even begin to turn around.
People who can home-school or who have a neighbor who can home-school should consider not sending their kids to elementary and high school at all. Such historic luminaries as George Washington, Thomas Jefferson, Abraham Lincoln, and likely many others, never went to any such schools.
Parents should increasingly consider not sending their children to college, and employers should increasingly consider hiring non-college graduates. Look around at the current crop of successful men with no college degree. Bill Gates; Steve Jobs; General Tommy Franks; Rush Limbaugh. The aforementioned Washington, Jefferson and Lincoln. Would you say that any of these highly successful people would not be worthy of being hired due to lack of a degree?
Once upon a time in this nation, we were more of an agrarian culture, and just about everyone, whatever else he was, was also a farmer. Everyone was experienced in crop and farm animal care. As we moved away from that, we moved away from practicality. I submit that today, the most practical and well-rounded independent people in America live on family farms, were raised in a farm family, and are farmers. The problem is, you about have to be born into it; I don't think it can be learned in any school.
The small family farmer is generally an experienced mechanic; an experienced heavy equipment operator; an experienced big truck driver; an experienced agricultural expert; and – most important – a knowledgeable and highly independent risk-taker. Farming is risky business, from year to year, but it is well worth the risk. Washington and Jefferson and Lincoln all knew that.
I'm not so sure we all know that so well today.
Question: Did any of them really need a degree?
What we need to get back to is a sense of individual independence; the ability and determination to take care of ourselves, as the farmers do. Professional teachers and a whole lot of college graduates, on the other hand, ever increasingly need to be taken care of.
Regards,
Vic
---
Note:
Wednesday, September 12, 2012
Updated this page to the new BB 2.0 - SBI! 3.0 release, and/or to make better use of the new reusable code feature.
LOVE this new release!
Regards,
Vic
---
Date:   Mon  Oct 27 2014
From:  Vic Biorseth
Comment:  
Changes pursuant to changing the website URL and name from 
Thinking Catholic Strategic Center to
Catholic American Thinker.
Pulled the trigger on the 301 MOVE IT option June 1, 2014. Working my way through all the webpages.  . 
Regards,
Vic
---
Language and Tone Statement

Please note the language and tone of this monitored Website. This is not the place to just stack up vulgar one-liners and crude rejoinders.  While you may support, oppose or introduce any position or argument, submissions must meet our high Roman Catholic and Constitutional American standards of Truth, logical rigor and civil discourse.  We will not participate in merely trading insults, nor will we tolerate participants merely trading insults.  Participants should not be thin-skinned or over sensitive to criticism, but should be prepared to defend their arguments when challenged.  If you don't really have a coherent argument or counter-argument of your own, sit down and don't embarrass yourself. Nonsensical, obscene, blindly & doggedly anti-Catholic, anti-American, immoral or merely insulting submissions will not be published here.  If you have something serious to contribute to the conversation, be prepared to back it up, keep it clean, keep it civil, and it will be published.  We humbly apologize to all religious conservative thinkers for the need to even say these things, but the Hard Left is what it always was, the New Leftist Liberals are what they are, and the Internet is what it is. 
"Clickbait" advertising links are not acceptable for posting here. 
If you fear intolerant Leftist repercussions, do not use your real name and do not include email or any identifying information.  Elitist Culturally Marxist Pure Authoritarians cannot and will not tolerate your freedom of speech or any opposition to their rigid authoritarian, anti-equality, anti-life, anti-liberty, anti-property, hedonistic, anti-Constitution, pro-Marxist, pro-Islam, anti-Catholic, anti-Christian, anti-Semitic, anti-male, sexist, pro-homosexual, anti-heterosexual, anti-white, racist, anti-Western, anti-American, Globalist, anti-Nation, blatantly immoral, totally intolerant and bigoted point of view. 
Copyrighted Material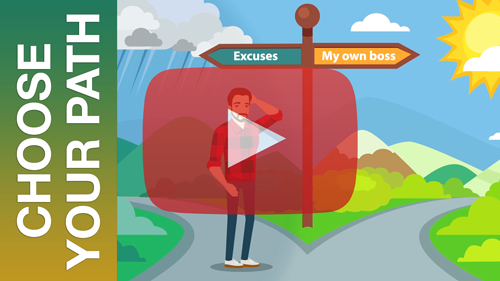 Solopreneur Opportunity Links, for a
Solo Build It WebSite