Site best viewed on a computer screen - not optimized for cell phones
Latest 50 articles published or updated here: BLOG (Web-Log) Page

On the Unrecognized War being waged against Human Civilization.
The Unrecognized War against Culture is not merely being waged against Nations, and not merely against Nature, but against God.
Vic Biorseth, Tuesday, December 13, 2016
https://www.catholicamericanthinker.com/
The Demonizing of Human Flourishing in America.

An ancient rule of warfare says that, he who defends may only survive, but he who attacks may win.  Don't look now, but we are in a purely defensive mode.  Not only that, but must of us don't even recognize the fact that we are in anything like a state or war.  A major, perhaps majority part of our own population has been mesmerized and psychologically deadened to the threat to their own culture, and even blindly recruited to the anti-culture cause, while blind to the big picture. 

We have spoken before about unrecognized criminality in our own government and in our own courts.  It's one thing to let crimes against the Constitution committed by smooth talking politicians go by, but it Is the failure of the public to connect the dots to see the relationship of these crimes to glaringly obvious overarching Machiavellian-Globalist stratagems that should give pause, but do not. 

The real problem is public dependence on the News Media, but the News Media is in on it, and so is Academia.  Many are now slowly waking up to the pro-Marxist anti-Americanism of the Marxocrat Party, but too few recognize the same pro-Marxist anti-Americanism of the Media, Academia and Public Education.  "Common Core" is not the real problem in education; it is only one small symptom of a much, much larger problem. 

We are at War. 

Most of us do not recognize that we are at war;

most of us do not even recognize our own mortal enemies in this war;

many of us, knowingly or otherwise, have joined forces with our own enemies. 
War is being waged against us, and we are not even fighting back. 

And this is not merely a matter of cultural or moral disagreement.  Instituting, feeding and growing rampant immorality is just a tactic in a larger strategy.  The goal, as in all real wars, is territorial, and dominating or destroying populations, again, as in all real wars.  What appear to be mere socio-political disagreements, or moral disagreements, or "scientific" disagreements among free-thinking peoples are merely stepping-stones to instilling chaos and disorder where previously there was civilizing goodness, decency, discipline and order.  Normalcy, in other words.  Truth itself is thus under attack. 

Putting a cohesive society in cultural disarray is a necessary preliminary step leading to ultimate conquest. 
Belief in falsehood is one weapon of war;  but Truth is an actual sword. 

Pro-Planet, Anti-Corporate Indoctrination.

If you will remember some best selling books of the past, all proven false long ago, but that still sell today, and are still among the weapons used by educators and journalists and politicians to promote falsehood, you will begin to see how Truth itself is what is really at stake here. 

Paul Ehrlich's Population Bomb; Rachel Carson's Silent Spring; Ralph Nader's Unsafe at Any Speed; all were based on lies, all were proven false multiple times and in multiple ways, none of their many prophesies came true, every one of them was debunked by time.  And yet, they are still all lauded as being ahead of their time, correct and even prophetic, by academics, public school teachers and whole generations, including some really old people, of my own generation, and even older. 

The attack was on American advances in human flourishing.  Citizen well-being.  Brought about by American science, technology, economic strength, the gigantic middle-class, industrial strength and military strength, as compared to any other nation, but particularly as compared to Communist nations.  The largest and most powerful of which were in reality nothing more than third-world nations with first-world military.  

The charge was that all of this uniquely American human flourishing came at the expense of the Worker, the Poor, the Minorities, the Planet, and the Environment, and Limited Resources, and Clean Air, and Clean Water, and Clean Soil, and Endangered Species, and Poorer Nations, etc., etc., etc. 
All false charges. 

And these false charges are piled onto long existing false Marxist charges that The Rich are getting richer at the expense of The Working Man, who is perennially getting poorer and poorer.  Glaringly false, of course; the world has never seen a larger and more comfortable and more flourishing Middle Class than in America.  And the American Middle Class is an income class totally made up of workers, including small business men. 

True Marxists can't stand that fact, and so they try to cover it up and lie about it, even while they try to destroy it.  (See the American Middle Class page.) 

All of this fed into the modern metamorphosis of the same geopolitical frauds, exemplified by Al Gore's Inconvenient Truth, by which he advances the anti-American cause and simultaneously enriches himself. 

Bottom line, all of it is false.  All pollution is local, not global.  (See the Eco-Nazi page.)  Man is not causing the climate to change.  The earth is perfectly sustainable. The Endangered Species List is largely imagined into being with no real science behind it.  The polar ice caps are growing every winter, not shrinking. 
All of this crap is exactly that: crap. 

It's all aimed at the systematic, step by step progressive destruction of American Industry, and thus the American Economy.  The News Media is completely on board with every bit of it.  Evidence of that statement is abundant, and going way back in time.  They manufactured and broadcast false evidence to condemn Fords in the minds of the people.  They manufactured and broadcast false evidence to condemn Jeeps in the minds of the people.  They manufactured and broadcast false evidence to condemn GM in the minds of the people. 

They do these things to demonize American corporations in the public psyche.  Interestingly, they do not demonize foreign competitor corporations to the same extent.  In fact, they promote foreign cars over American cars, which shows that the agenda is really anti-American rather than anti-corporation.  They have succeeded in convincing a vast segment of the American population not only that American corporations are cruel, but that foreign cars are superior, when that is not and really never was true.  That popular belief is the product of long indoctrination and public propaganda done by and through the media. 

Even publications supposedly dedicated to consumer interest in comparative reports on consumer products heavily weight their ratings of products on such nonsense as earth-friendliness, non-climate-changing, non-polluting, non-fossil fuel consuming, etc., etc., etc., over measurable quality, efficiency and pure performance per price range. 

Personally, I have never owned a car that did not go multiple hundred thousand miles before I sold it or traded it in, except for one, and that was a foreign car.  One pickup went over 500,000 and was still running well when I sold it, and the car I'm driving now has well over 400,000 miles on it and it's running fine.  (These days I drive for a living.) 

Anti-American Republic and Pro-Democracy Indoctrination.

Today, most American citizens are blithely unaware of the design of the American government, as laid out by the Framers and Ratifiers of the Constitution, and what its very purpose for being was.  We tried to explain it in the Inspired, Brilliant Republic.  What was purposely and studiously avoided by the Framers and Ratifiers was the creation of a Democracy, and with very good reason. 

So the original design of the Senate was, along with the original design of the Electoral College, to make American national elections representative of geographic areas rather than population centers.  This was to protect State Sovereignty, so that States would still retain their own distinct State Governments.  The only authority (and responsibility) the Federal Government holds exclusive of the individual State Governments is laid out in Article One Section Eight of the Constitution. 

Geographic rather than purely popular elections is a unique concept.  But that, too, is being undone, with the aid of an ever increasingly indoctrinated and propagandized citizenry.  In 1913, smooth talking Woodrow Wilson managed to get the 16th and 17th Amendments submitted to the States and ratified, along with the Federal Reserve Act.  And that changed everything. 

Thereafter, America had a centralized monopoly on banking and credit in accordance with Item 5 in the Pillars of Communism, a heavy progressive income tax in accordance with Item 2 in the Pillars of Communism, and a Senate comprised of popularly elected members, rather than carefully appointed Statesmen representing their elected State Governments.  Senators are now mere politicians, no different than the House of Representatives.  They answer to the people, not to the States.  A major step toward and into Democracy and out of being a Constitutional Republic. 

Our elections, since then, are now more popular than geographic.  Lower population states now have less federal government representation than larger population states.  A major victory for Marxism over America, and the American citizenry are largely blind to it.  With one Presidency, big population centers came one big step closer to actually overruling all the rest of the nation. 

What does Marxism have to do with it?  Democracy leads to Socialism.  Always.  And that is why, whatever else is going on in American politics, there is always also a drive to eliminate the Electoral College.  If America's enemies in this war ever succeed in eliminating the Electoral College, it will be all over. 

The slide into Democracy since the Wilson administration has already produced what Tocqueville warned the world about, whenever Democracy rears its ugly head. 

The Professional Politicians have learned how to bribe the voters with the citizen's own money by offering them "benefits" and "welfare", most often in the nice sounding name of "Social Justice". 

The Citizens have learned to vote themselves more "benefits" and become less independent and more dependent upon government benefits, and on the politicians that promise them the most benefits. 

The Nation itself cruises into loose fiscal policy, political and economic corruption that is always inevitably aimed at eventual total economic collapse, followed by some form of tyranny. 

Real Marxists know this.  That's why they do it. 

Democracy is the road to socialism. --Karl Marx.
Democracy is indispensable to socialism. --Vladimir Lenin.
The political form of a society wherein the proletariat is victorious in overthrowing the bourgeoisie will be a democratic republic. --Vladimir Lenin.
[W]e must strengthen the United Nations as a first step toward a world government," …. "… We must change the basic structure of our global community … to a new system governed by a democratic UN federation. … Today the notion of unlimited national sovereignty means international anarchy. We must replace the anarchic law of force with a civilized force of law. --Walter Cronkite.
The whole purpose of a state-appointed Senate and a state-governed Electoral College was to make American elections geographic rather than popular, so that lower populated states would never be voted into irrelevance. 
A bill has to pass both houses of Congress before it becomes a law.  One house is "popular", with Representative representing each district within the State, and the other was intended to serve at the discretion of the sitting State Governments, which would counterbalance any popular issue not in the best interest of each whole State, and to prevent any highly populated district from overruling the whole State by means of a mere popular vote. 
The Senate was the State's House, and the House of Representatives was the People's House, counterbalancing each other. 

Similarly, the Electors of a State are appointed by the individual State Governments only after the popular election of a President Elect, and the appointed Electors are legally instructed vote for the actual President in accordance with State laws and voting rules established by the individual sovereign States, not the Federal Government.  That way, again, individual sovereign State interests are served at the expense of any purely popular nationwide vote. 
Again, the rather brilliant and most important point to note is that the whole set of rules was to make American elections geographic elections, and not popular elections. 

What are they really after here?

This, I submit, is an ongoing war, which we may largely be unaware of, but that has been being waged against us for many, many decades.  This phase is psychological.  It is to turn us against our own better interests.  It is to stop and reverse our social and cultural flourishing. 

The attack, waged through now culturally-Marxist education, news media and even American politics, is against Natural Capitalism, against Natural Economics, against Trickle-Down Economics and against Natural Wealth Origination.  It is a Marxist strategic plan to destroy the American economy, first, in our minds, and then, in actual political reality.  See the Anti-Capitalism Pages. 

But there is an even worse and more damaging division of this attack on America, and that is the attack on our American religion, primarily but not solely through the systematic, step by step, progressive destruction of American Citizen Morality.  It is a double-whammy attack on both the natural work ethic, and on our cohesive, national sense of telling right from wrong. 

 By now everyone who is undrugged and fully conscious should be very aware of the Divisive Lies sponsored by the Marxocrat Party, funded by billionaire Globalist anti-Americans, "organized" by Alinksyites, protected by the Courts and hyped to the max by the Media and Entertainment. 

From all of the George Zimmerman "White Hispanic" lies, to the "Hands Up Don't Shoot" lies, to the "I can't Breath" lies, etc., the media went so far as to edit out disproving parts of recordings, doctor pictures and just flagrantly lie to the public about events conjured into being to cause social strife and racial animosity.  They lied by omission and commission, by exaggeration, spin and even censorship of pertinent information. 

That is, after all, what the news media does, and how they do it. With rare exceptions here and there, journalists are for the most part ideological Marxists, and that's what Marxists do. They are professional liars; they are paid to lie. As Marxists, they are MEJTML14 s, and thus, they lie, as they must. Marxism cannot advance itself in the presence of Truth. Marxism and Truth are mutually exclusive.
All of this current lied-into-being anti-white racial animosity and anti-police animosity goes forth with the blessing, encouragement and legal support of the President and his Attorney General, and with the support of the whole Marxocrat Party, and with the non-opposition of the Republicrat Party, or at least no meaningful or effective opposition. 

The President himself, and his Party, champion and sponsor the legal intrusion of dangerous sexual predators into ladies rest-rooms in search of new victims.  They sponsor and champion and legally defend imagined-into-being wildly varying "gender" rights, at the expense of actual existing Constitutional rights. 

"Guess my gender pronoun, and you'd better guess right!" is now mainstream.  Legally.  Homosexual rights and "gender" rights now trump Constitutional rights, such as freedom of religion, speech, press, association, etc.  So, are we still a Christian nation? 

It began with "anti-discrimination" laws, which caused us to discriminate.  "Affirmative Action" and "Equal Opportunity" laws forced us to count races, and discriminate in favor of achieving racial quotas over merit in everything from job entry, college entry, promotion, grades, graduation, dismissal, etc., etc., etc., and we were largely blind to the fact that every bit of this was discriminatory against the majority race.  Anti-discrimination laws that legally discriminate.  
To this day, almost nobody even sees it for what it is. 

So why are any of us surprised at legalized abortion, which violates the constitutional rights to Equality, to Life, to Liberty, and to Pursuit of Happiness, among others, guaranteed by the Constitution to the ones to be aborted?  Aborting of people is protected as if it were a Sacrament, by this President, his Party and even most of the opposition Party, by the Courts, the Media, Academia and Entertainment, and all Elites everywhere.  They love abortion.  They cannot stand the possibility of it ever not being readily available. 

The question, and it is a silly question, is simply whether the object of the pregnancy at any point at all is alive, and human.  If it is alive, and if it is human, then it has Constitutional Rights.  The DNA says its human, from the very first instant, and cell-division says its alive, and so it is a live human being with Constitutional rights.  But the elites think they know better. 

Yet, if it were not human, and it were not alive, then it would not be a pregnancy, and if it were not really a pregnancy, there would be no need for an abortion.  Proving again that the elites, including the Courts, are just stupid beyond recovery. 
Or evil. 

Whatever other goals or sub-goals all of these Globalist-funded, Marxist-inspired, Alinsky-organized, Divide And Conquer "movements" might have, there is a deeper, not always fully recognized goal that involves the ultimate destruction of Constitutional America.  The Femi-Nazi Movement, the Homo-Nazi Movement, the Eco-Nazi Movement, the Racial-Nazi Movement, all, and more, aim at America's ultimate downfall.  Whether all of the "Useful Idiots" recruited into any of these movements know it or not, the ultimate aim is cultural destruction. 

Government Criminality.

Now, this whole subject is just loaded down with clear violations of the Constitution, committed by sitting sworn officers of the government, in all three branches of government.  The Constitution is the supreme law of the land.  Everybody forgets that.  It is law.  Violation of law is a crime.  All of these violations were crimes, as well as violations of oaths of office.  Not only impeachable offenses, but actual criminal activity. 

We have talked about Unrecognized Criminality, but this is addressing the direct Unrecognized War aspect of all of this criminality.  It is aimed squarely at the destruction of Constitutional America.  That makes it Sedition and Treason. 
What is Treason? 

Treason against the United States shall consist only in levying War against them, or in adhering to their Enemies, giving them Aid and Comfort. No Person shall be convicted of Treason unless on the Testimony of two Witnesses to the same overt Act, or on Confession in open Court.--Article III Section 3, Constitution of the United States

I submit that these perpetrators are levying war against the United States.  They aim at her downfall just as certainly as if they were using force of arms rather than corrupt politics and psychological trickery. 

Most crimes, as simple crimes, are aimed at some personal benefit, usually monetary benefit.  And we all know that the Clintons, the Obamas, the Pelosis, the Reids, etc., have grown unusually rich in office, and that that sort of thing has become the norm.  But the crimes we are talking about here are more political in scope and purpose.  They involve the purposeful "transformation" of America from her Constitutional nature to something else.  I believe, a dictatorship., 

They just keep proving how much they despise the Constitution in general and our Constitutional rights in particular.  They seek to violate all of them.  They openly violate the First, Second, Ninth and Tenth Amendments on a regular basis, and they openly seek to eliminate them, through Amendments if possible, but by unconstitutional laws and regulations if not.  It's what they stand for.  Bigger and bigger government, less and less Liberty. 

Unrecognized past acts of treason.

After Wilson, of course, we had FDR, and his affection for and affiliation with good old "Uncle Joe" Stalin, and the creation and building up of all the American Soviets ("administrative" regulating bureaucracies that report upward to the ruler) that have multiplied and grown into all the monsters we see above us that are unconstitutionally regulating us today. 

We had the Marxified Media, dedicated to Communism and anti-Americanism, that got students and Alinskyite organizations into the American streets, with lies, stirred popular opinion to such a fevered pitch that they broke the Presidency (and heart) of Lyndon Johnson, induced Congress to cut off funding for fuel, ammo and supplies to American forces in an active combat zone, won the war for Communism against the USA and demonized honorable American veterans in the eyes of the public, in the Vietnam War. 

We've seen the whole  Marxified Media and the whole Marxocrat Party blessing and publicly supporting such Marxist brutal dictators and Communist Revolutionaries as Castro, Guevera, Chavez, Ortega, Ho, and generally anyone who leaned Marxist and/or opposed so called "American Imperialism". 

Again, its a global effort.  What's going on here is going on everywhere. 

President Elect Trump:  The Unlikely Savior of America.

I do not expect a President Trump to stamp out every little bit of this.  But I do expect him to put the brakes on it, for the first time since Reagan.  Whatever else he may be, he is no Marxist, and he is certainly no anti-American.  And that is a very significant change.  We will once again have a President who loves America, and loves her people. 

We talked about reversing all of this in the Fixing America Pages and in the Cutting The Spending Pages.  I suffer under no illusions that President Elect Trump will do all of that, or even most of it.  But as to making America's economy roar again, he's already doing it, and he's not even inaugurated yet.  So far, he has a totally positive, can-do Cabinet and their overall optimism is infectious.  The whole mood of the nation has changed for the better; the Elites and the Establishment excepted, of course. 

His plan for uplifting inner cities appears mostly positive, but in my view it would be better to simply cut off federal funding to cities, and have them improve themselves, in open competition between themselves and other parts of the States and Nation.  Citizens, businesses and workers will vote with their feet, as people are inclined to do, and move to where the opportunities and jobs naturally arise, in lighter taxed and lighter regulated areas. 

Similarly, the idea of cutting federal funding to "sanctuary cities" and "sanctuary States" appears mostly positive, but again, cutting all federal funding from Cities and States would be a better all around project, forcing Cities and States to tax, budget and spend in a practical manner without depending on the whole US tax base for their own impracticality.  Governments (including Mayors and Governors) of illegal sanctuary areas are breaking the law, and should be charged with their crimes and punished accordingly if convicted. 

And, again, fixing public education sounds good, but what's the federal government doing spending on education in the first place, when it's not listed in Article One Section Eight, and is thus out of federal scope?  It would be better, in my opinion, to cut the whole department of education and cut all education funding to states and cities.  The Cultural Marxism is too heavily intertwined in formal education to even try to untangle it.  It needs to be shut down.  Let the States and Cities either privatize public schools or find a way to attract citizen tuition on a competitive basis with parochial and private schools, and with home schooling. 

It is certainly good that President Elect Trump has a good list of Constitutionalist candidates for the Supreme Court, but the whole idea of, "once sworn in, they're in for life and there's nothing anybody can ever do about" it has got to be shown to be dead wrong.  The Constitution is quite clear about how violators of the Constitution may be removed from office, in all three branches of government. 

No one should remain perfectly secure for life no matter what they do. 

It would be better for America to get all known violators off the bench right now, even more importantly than appointing new good nominees.  See the Anti-American Court page, and the Impeachable Offenses Pages.  If Congress refuses or fails to impeach malpracticing Justices, the President can have his Attorney General indict them for crimes ranging from criminal malfeasance in office right on up to treason. 

How we got here: Blessing our own enemies among us.

Actual, admitted Socialists and Communists and Moslems have been elected and appointed to critical offices in our own government, which proves my contention that we have failed to even recognize our own mortal enemies.  They are now in and among us, and even ruling over us.  Comrade President Obama (peace be upon him) proves the point in a very singular way.  He is absolutely anti-American, on many counts and in many ways, and yet now sitting as a twice popularly elected President of the very USA that he clearly hates and despises. 

I've said it before, but it always bears repeating: 
If you ever let Satan on the bus, he will wind up in the driver's seat. 

We had a chance to undo Cultural Marxism with the McCarthy Hearings, but we blew it, and still largely do not recognize the damage that was done and is being done to the whole nation with the continuous, ongoing demonizing of McCarthy, and the blessing of Communism. 

Marxism, like Islam, opposes everything America stands for.  Both Marxism and Islam oppose America's very purpose for being, everything in her Declaration, and everything in her Bill Of Rights.  Both ideologies oppose Equality, Life, Liberty, and Property.  You just don't get any more anti-American than that. 

And, you don't get any more anti-Christian than that.  What's going on in America is what's going on in the Church. 

No Marxist and no Moslem can take an American oath of office, to uphold the Constitution, and not lie while swearing it.  Marxism and Islam are diametrically opposed to the American Constitution, to the point of being mortal enemies of it. 

A President Trump, and any successor President, will have his hands full just trying to weed out all the Marxists and Moslems in high office, and in high places in State, Justice, Intelligence, Defense, etc., and all the unconstitutional American Soviets. 

They never should have been allowed into America, let alone government. 

Now, I have been challenged for my stand that Moslems in America should be stripped of citizenship and voting rights, if not deported, and that foreign Moslems should be prohibited even from visiting America, let alone settling here.  But perhaps that's too harsh a judgment.  Let me modify it by saying that, we should only prohibit Moslems from America,
who read the Koran; and/or,

who believe what the Koran says; and/or,

who might one day be motivated to actually do what the Koran says for them to do to us. 

Outside of those, Moslems who still call themselves Moslems should merely be stripped of citizenship and all attendant American rights. 

The same things can be said of Marxists.  Have you ever read the Manifesto, or Das Kapital?  They were banned by the Church, and once upon a time they were recognized to be just as anti-Christian and anti-American as Islam.  But no more. 
Common sense has left the scene whenever Freedom Of Speech is expanded to be inclusive of the radical opponents and active destroyers of Freedom Of Speech.  And when Freedom Of Religion is expanded to be inclusive of the radical opponents and active destroyers of Freedom Of Religion. 

The ultimate goal of Marxism, until global domination is achieved, is
Domestic Policy of domination of economics and citizenry;
Foreign Policy of inciting Marxist Revolution.

The ultimate goal of Islam, until global domination is achieved, is 
Domestic Policy of Sharia Law;
Foreign Policy of Jihad. 

Very simple; nothing to it.  Neither Marxism nor Islam make any bones about it. 

What we are seeing, in Nations, in Churches, in all existing human Institutions, is the advance of Evil, in and among good people, through the loss of any sense of separateness and anathema.  A perhaps fatal "blending" of good with evil. 
As Satan smiles. 

Civilization Jihad is now emulating Cultural Marxism, with great success, all over the world. 

I have no doubt that a President Trump will be good for America in many ways, especially in economic and national security related ways.  But even all the things recommended in the Fixing America Pages and the Cut The Spending Pages will not be enough to alleviate the threat of Marxist and Islamic ideologies of conquest infiltrated into Christian and American and World thought.  

Godliness is an important part of flourishing.  If America does not return to Christian Virtue, then, even if some Human Flourishing returns to us, we will not keep it long, for we will not deserve it.  Only a Good and Virtuous People can make Constitutional America work as designed. 

"Without God there is no virtue because there is no prompting of the conscience … without God there is a coarsening of the society; without God democracy will not and cannot long endure … If we ever forget that we are One Nation Under God, then we will be a Nation gone under." –Ronald Reagan.
"Freedom is never more than one generation away from extinction. We didn't pass it to our children in the bloodstream. It must be fought for, protected, and handed on for them to do the same, or one day we will spend our sunset years telling our children and our children's children what it was once like in the United States where men were free." –Ronald Reagan.
"If we loose freedom here, there is no place to escape to. This is the last stand on earth." --Ronald Reagan.
Please pray for Divine Guidance for President Elect Trump, for Pope Francis, for the Leaders of the World, and especially for the Enlightenment of the People of America and the People of the World. 

=====
Sarcastic Acronym Hover-Link Footnotes: For the convenience of those readers using devices that lack a mouse, these footnotes are provided for all webpages, in case any webpage contains any hover-links. (If you don't have a mouse, you can't "hover" it over a link without clicking just to see the simple acronym interpretation. Click any footnote link to see the acronym and a detailed explanation; "Hover" the mouse over it just to see the simple interpretation.)
SLIMC1
Secularist Liberal Intellectual Media Complex
GESGOEAEOT2
Gradually, Ever So Gradually, Over Eons And Eons Of Time
PEWAG3
Punctuated Equilibrium's Wild-Assed Guess
TTRSTF4
Them There Real Scientifical-Type Fellers
TTRSPTF5
Them There Real Smart Perfesser-Type Fellers
TTRSJTF6
Them There Real Smart Journalistical-Type Fellers
SNRTACBT7
Surely No Right Thinking Adult Could Believe Today
STNSEACPB8
Surely Today No Serious Educated Adult Could Possibly Believe
WDN9
We Don't Know
BMDFP10
Baboons, Mongrel Dogs, Filthy Pigs and ...
HBAACOTE11
Human Beings Are A Cancer On The Earth
ACLU12
Anti-Christian Litigation Union
FLORMPORIF13
Flagrant Liar, Or, Mindless Parrot, Or, Innocent Fool
MEJTML14
Marxist Ends-Justify-The-Means Liar
IEJTML15
Islamic Ends-Ends-Justify-The-Means Liar
MPAV16
Marxist Principles And Values
WBESSWG17
Wise, Benign, Elite, Super-Scientific World Governance
TRMITM18
The Reason Man's In This Mess
IYI19
Intellectual Yet Idiotic
TTRSCBTF20
Them There Real Smart Catholic Bishop Type Fellers
IACMPVND21
Illegal-Alien-Criminal Marxocrat-Party-Voting Nation-Destroyers
PEJTML22
Palestinian Ends-Justify-The-Means Liar
PSYOP23
"Psychological Operation" Mind Trick
CDC24
Covid Developmentally Challenged
LGBTQ+25
Every Letter Represents A Serious Psychotic sexual Identity Disorder
[All Web Pages listed in Site Map by date-of-publication;
oldest at the top, newest at the bottom of the list.]

Culture=Religion+Politics;  Who Are We?  Vic Biorseth
The Brilliantly Conceived Organization of the USA;  Vic Biorseth
Return to the BLOG page
Return to the HOME PAGE
Subscribe to our Free E-Zine News Letter
Comment
Respond to this WebPage immediately below the last comment.
Or,
---
Language and Tone Statement

Please note the language and tone of this monitored Website. This is not the place to just stack up vulgar one-liners and crude rejoinders. While you may support, oppose or introduce any position or argument, submissions must meet our high Roman Catholic and Constitutional American standards of Truth, logical rigor and civil discourse. We will not participate in merely trading insults, nor will we tolerate participants merely trading insults. Participants should not be thin-skinned or over sensitive to criticism, but should be prepared to defend their arguments when challenged. If you don't really have a coherent argument or counter-argument of your own, sit down and don't embarrass yourself. Nonsensical, obscene, blindly &doggedly anti-Catholic, anti-American, immoral or merely insulting submissions will not be published here. If you have something serious to contribute to the conversation, be prepared to back it up, keep it clean, keep it civil, and it will be published. We humbly apologize to all religious conservative thinkers for the need to even say these things, but the Hard Left is what it always was, the New Leftist Liberals are what they are, and the Internet is what it is.
"Clickbait" advertising links are not acceptable for posting here. 
If you fear intolerant Leftist repercussions, do not use your real name and do not include email or any identifying information.  Elitist Culturally Marxist Pure Authoritarians cannot and will not tolerate your freedom of speech or any opposition to their rigid authoritarian, anti-equality, anti-life, anti-liberty, anti-property, hedonistic, anti-Constitution, pro-Marxist, pro-Islam, anti-Catholic, anti-Christian, anti-Semitic, anti-male, sexist, pro-homosexual, anti-heterosexual, anti-white, racist, anti-Western, anti-American, Globalist, anti-Nation, blatantly immoral, totally intolerant and bigoted point of view. 
Copyrighted Material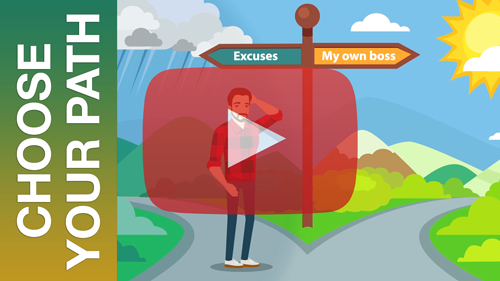 Solopreneur Opportunity Links, for a
Solo Build It WebSite