Site best viewed on a computer screen - not optimized for cell phones
Latest 50 articles published or updated here: BLOG (Web-Log) Page

The Most Beautiful Lies -

Meaning, of course, the
most deceptive and successful. 

Vic Biorseth, Saturday, March 23, 2013
https://www.catholicamericanthinker.com/
The Most Beautiful Lies are multifaceted, persuasive and long-lived.  Beautiful Lies have more than one purpose; at least two, often more than three.  The more targets of the deception the better; if the lie is not successful with one target audience, it may succeed in another, and the seeds of further deceptions will have been planted.  To Satan, the well-told lie is a beautiful thing; it is what Satan is all about. 
When we turn our faces toward the Lord God, Who is the Truth, and we pray the Lord's Prayer, the closing lines are lead us not into temptation, but deliver us from evil.  (The original words were deliver us from the evil one.)  In a real-world sense, what this line means is lead us not into deception and deliver us from untruth. 

The more any society is secularized, i.e., religiously cleansed, the less that society will be capable of recognizing Satan, the works of Satan, or even being able to tell simple right from wrong.  Satan is never happier than when among men who do not believe that he exists.  He loves to be ignored.  Yet even among those who put their faith in atheism, so long as they are capable of doing critical thinking, they will be able to discern for themselves the difference between what is true and what is false. 
Satan is way ahead of them; he has been working on that little problem for a long, long time, with multiple layers of beautiful lies.  That is how whole peoples have been led into untruth. 

Take the Criminal-Alien lie.  It's a truly beautiful, multifaceted, hugely successful lie.  Marco Rubio has given us the story of how Latino immigrants have worked to succeed and contribute to America's overall improvement and success, using his own family's heroic story.  But that's an old story, and that kind of immigration story no longer predominates among Latino immigrants to America. 
Research has shown conclusively that that situation has reversed over the years since the Cuban revolution and the flood of American asylum seekers like the Rubio family.  The original Cuban refugees all vote Republican, yes; but their children, and their grandchildren, all vote Democrat.  They have been turned, by secularization, by formal education, by the news media, and by the ever increasing, Democrat sponsored, American government hand-out. 
They come here for, and they vote for Government Benefits; for Entitlements, now seen as American citizen rights. 

Rand Paul, Glenn Beck and Sean Hannity, among others, have been sucked into this beautiful lie.  They will frequently be heard saying things like, "Nobody wants to deport twelve million people" or " we cannot round up twelve million people", which raises the question:

This is a very straightforward, black and white issue.  There are no shades of grey, and there never were.  We are either a nation of laws, or we are not.  The fact that others before us have allowed the situation to get worse does not change the statement one iota.

America is either a nation of laws, or of lawlessness. 

The only one in my view who sees the situation in the light of truth is Rush Limbaugh, who is trying to highlight this lie, but his voice seems to be falling on deaf ears.  The best research available today shows that the criminal aliens in America are here not for old fashioned opportunity, as we older Americans recognize it, but rather, for American government benefits, which are not available where they came from.  They don't come here for what they can become, or what they can make of themselves, or for what they can earn; they come here for what they can get. 
The new opportunity, for them, is the hand-out. 

And that runs across the lines of American citizenship, immigration and illegal status.  The whole Latino vote in America is 75% Democrat, which is to say, 75% government-hand-out.  That is a whopping majority.  It is so big as to be insurmountable. 

Now, no one knows how many criminal aliens are already here, but everyone tosses around the figure of twelve million.  It may be over twenty; but let's just say it is twelve.  If the 75% Democrat vote among Latinos holds, and twelve million criminal aliens are eventually granted legal status and the vote, that means that America will have nine million new Democrats.  What that means, for America, is:

Constitutional America cannot recover from that kind of a pro-constitutional vote deficit.  The Republican Party - which may already be dead on its feet - cannot hope to win any contest, and neither can any coalition of conservative Americans, against such a massive government hand-out vote. 
The old descriptors of the American citizen of Latino descent have been changed, from original generations, by another facet of this beautiful lie.  Once they were, predominantly, devout Catholic, family-oriented, conservative, decent people. 
No more. 
They have been subjected to secularization, education, news and entertainment that opposes all of that, all their lives.  Now, they want what they can get; they are dependent; they don't know how to be anything else. 

But, the most effective facet of the multifaceted criminal alien beautiful lie is the facet that says that the Democrats seek to raise up the Latinos from their condition and free them, and the Republicans seek to oppress and reject them.  The Democrats promise, even in paid advertisements in foreign lands, to feed them and provide benefits for them if they come here, even as they warn against the terrible, heartless, hateful Republicans who want only to close them out. 
It's working. 
If Rand Paul, Marco Rubio, or any other Republican or any other conservative candidate for any office thinks he can, through reason, persuade this huge block of unthinking voters to ever vote against the Democrat hand-out, then, he is just plain stupid. 
The late, great Ronald Reagan got sucked into this lie and granted immunity to some three million illegal aliens, who promptly voted Democrat in the next election.  Not only was the problem not solved, it got worse, and America is worse off for it. 
The Marxist-dominated Democrat Party, with the full support of the Marxist-dominated news media, will expertly spin the highly polished facet of the lie that says that the Republicans hate and suppress minorities, while the Democrats love them, free them and lift them up, and the ever increasingly dumbed-down, immoral, illiterate, distracted and unthinking moron vote will just eat it up. 

The new twelve million (or more) Latino citizens will overwhelmingly vote Democrat, even if the Republicans grant them amnesty and immunity.  They will vote Democrat no matter what the Republicans do.  They will vote Democrat, their children will vote Democrat and their grandchildren will vote Democrat, and Constitutional America will be toast.  
Trying to appease or win over this segment of the population by reason, American idealism, philosophy, altruism or any argument whatsoever, is a lost cause, and just another (among the many) long term path to American Constitutional doom and national disaster.  And it's all based on untruth; It's just another beautiful lie, some small facet of which is accepted by nearly everybody who hears it. The criminal aliens are a growing cancer on the Republic.  They need to be rounded up and deported. 

That may sound brutal to some, but that's the way it is.  This giant beautiful lie has gone unopposed too long.  It has to stop. 
Take the "disenfranchised" minority lie.  You could pick any so-called disenfranchised or oppressed minority, from blacks, to women, to sodomites, to abortionettes, but just for openers, and to keep it simple, let's take blacks.  The big beautiful lie here, which has been polished and perfected over the course of a hundred years, says that the Democrats are the Party of civil rights and color-blind inclusion, and that the Republicans are the Party of racism, hatred and exclusion.  And it has worked so well that American blacks vote, quite consistently, way over 90% Democrat in every single election, no matter what political factors are involved. 
Black America, and particularly inner city black America, shows in microcosm what kind of citizens Marxist-dominated public education, Marxist-dominated major news media and, and entertainment media inspired by all of Marxism's false utopian idealism will produce.  We have pointed out elsewhere in this site how formal education is purposely dumbing-down American students.  The dumbing-down effect is doubly effective on target groups set up as target demographic groups predetermined to be formed into disenfranchised "classes" of people to be exploited and used to foster class warfare against America.  (Blacks; sodomites; women; the poor; abortionettes; addicts; prostitutes; union workers; etc.)   
Today the average American public school educated high school graduate is, in general, a purposeless, pointless being; a thoroughly secularized, immoral, semi-literate, ritalin-addicted social cripple, who has been taught to believe only in himself, who is convinced of his absolute right to a job, an income and/or a set of entitlements, and who will be stirred to anger and to rage at "the system" for any and all disappointments in life.  He is conditioned to be a dependent, and that is what he is, and he doesn't even see it.  He has been trained to be, and he is, undependable; he is a dependent, nothing more and nothing less. 

Now, if all that is true of the average high school graduate, it is doubly true for those demographic groups targeted early on by Marxism for the creation of the "disenfranchised classes" for class warfare purposes.  And black America was the very first so targeted class.  The whole effort was especially concentrated on blacks, and with great effect.  
Remember what we said above about the nature of this particular beautiful lie:

The Democrats are the Party of civil rights and color-blind inclusion, and that the Republicans are the Party of racism, hatred and exclusion.
It is believed; American blacks consistently vote well over 90% Democrat in every single election, solely because of this beautiful lie. 
Yet the Republican Party was formed, by Lincoln, with the purpose of ending slavery, and the Democrat Party was the Party that supported slavery and opposed Lincoln.  The KKK originally emerged as an element of the Democrat Party.  The NRA was originally formed to arm and train citizens, including black citizens, so that they could defend themselves against not only a future government gone lawless enough to infringe Constitutional citizen rights, but also against lawless organizations, such as the KKK. 
It was Democrats under Woodrow Wilson who re-segregated a previously desegregated military, and who brutally segregated government offices and government employment.  Woodrow Wilson almost single-handedly revitalized an almost dead and extinct KKK and stirred it back to murderous life. 
When Republican Dwight Eisenhower signed desegregation laws to end all that, it was the Democrat Party that became the Party of "Seggregation Forever!"   It was Democrats who stood in schoolhouse doorways to block the entry of black children.  It was Democrats holding the fire hoses and loosing the dogs on peaceful demonstrators at Selma and elsewhere. 

Now, today, the Democrat Party pats the American black on the head, saying "there, there; don't worry about it; we will take care of you and protect you from those awful Republicans, and we will increase your entitlements, if you vote for us."  And America's blacks turn their lonely eyes to their new sugar-daddy caretakers in the Democrat Party, and they vote, quite consistently, along strict Democrat Party lines.  Now that is not exactly the mark of genius. 

Where we have elsewhere in this site accurately described the moron vote in this country, the American black vote has gone past moron, and is rounding the bend of idiocy toward the next milestone, which is sheer lunacy.  When any of them listen to such lunatics as Louis Farrakhan speaking of commuting back and forth for visits to the "Mother Ship" on the other side of the moon, we know that simple common sense has been educated out of them. 
American blacks are, in their overwhelming majority, downright stupid.  That statement doesn't apply to all blacks; only to those raised in America.  Blacks raised in any non-Marxist land, educated in non-Marxist dominated, non-political education systems that have no non-educational social agenda, are no different than anyone else.  It is only American born and raised blacks who are predominantly stupid.  Not all of them; just well over 90% of them, as the voting record shows. 

Republican or conservative political candidates who think they can successfully "reach out" to this minority and win them over are sadly mistaken.  They are dependents.  They are an important part of the Santa Clause vote Rush Limbaugh spoke of.  The Republicans are never going to be able to out-Santa Clause the Democrats.  We cannot hope to win these minorities over.  We need to defeat them, not "bring us all together" or merge with them in any way.  Political contests are for winning and losing, not for compromising. 
That may sound brutal to some, but that's the way it is.  This giant beautiful lie has gone unopposed too long.  It has to stop. 
Take the Government Safety Net lie.  Everyone with half a brain knows full well that government entitlement programs are plunging us, and the world, into economic doom.  But this subject, too, is based on a huge, multifaceted beautiful lie.  In the Shut Down Bureaucracy page, and the related right-column Cut The Spending pages, we recommend cutting whole federal government departments that are unwarranted in the Constitution.  Probably 90% of our federal government is outside the government constraints established in the Constitution, which is the supreme law of the land. 

All our federal government is supposed to do is govern; that's it.  To legislate, execute and adjudicate law.  And the limitations on the laws that are to be legislated, executed and adjudicated are listed in Article 1 Section 8 of the Constitution.  If it isn't in there, the federal government has no Constitutional business even addressing it.  This is the Constitutional Principle of Limited and Enumerated Government Powers.  In direct violation of this Constitutional Principle, the federal government has grown exponentially, by creating huge departments and bureaus for the purpose of, essentially, a system of hand-outs, in return for votes, under a misconstrued and false disguise of Charity. 
Now, we know the intent of the Founders and the Framers by their own written and spoken words.  For instance, we have these quotes:
"Charity is no part of the legislative duty of the government." -James Madison
"When the people find that they can vote themselves money, that will herald the end of the republic." -Benjamin Franklin
"To take from one, because it is thought his own industry and that of his fathers has acquired too much, in order to spare to others, who, or whose fathers, have not exercised equal industry and skill, is to violate arbitrarily the first principle of association, the guarantee to everyone the free exercise of his industry and the fruits acquired by it." -Thomas Jefferson

"Congress has not unlimited powers to provide for the general welfare, but only those specifically enumerated." -Thomas Jefferson
"The moment the idea is admitted into society that property is not as sacred as the laws of God, and that there is not a force of law and public justice to protect it, anarchy and tyranny commence. If 'Thou shalt not covet' and 'Thou shalt not steal' were not commandments of Heaven, they must be made inviolable precepts in every society before it can be civilized or made free." -John Adams
"With respect to the two words 'general welfare,' I have always regarded them as qualified by the detail of powers connected with them. To take them in a literal and unlimited sense would be a metamorphosis of the Constitution into a character which there is a host of proofs was not contemplated by its creators." -James Madison
"I cannot undertake to lay my finger on that article of the Constitution which granted a right to Congress of expending, on objects of benevolence, the money of their constituents." -James Madison
"If Congress can do whatever in their discretion can be done by money, and will promote the general welfare, the government is no longer a limited one possessing enumerated powers, but an indefinite one subject to particular exceptions." -James Madison
"There are more instances of the abridgment of the freedom of the people by gradual and silent encroachments of those in power than by violent and sudden usurpations." -James Madison

If it seems to some that I have over-quoted James Madison, let them be reminded that James Madison was the guy who actually wrote the Constitution.  If any would credibly assert that Madison didn't know what he was talking about, let them step forward.  
So I have recommended cutting whole departments and bureaus, which means firing untold thousands - perhaps even millions - of bureaucrats and government employees.  The last estimate I saw said that one in ten Americans is a government employee, but that was a long time ago, and the federal government grows exponentially under Marxist regimes.  I mean Democrat regimes.  It is crystal clear that the Democrat Party opposes the Constitution itself. 
"But," cry the Democrats and the Big Government Republicans, "the need is now too great, and too many people depend on these programs, and it would be heartless and cruel to just cut them off."  I submit that it was far more heartless and far more cruel to give birth to these programs in the first place, and then grow them, for a hundred years, without any resistance.  Passing the Fair Tax, virtually eliminating the IRS and giving the people monthly Pre-Bate payments would soften the blow of the unemployed government workers and the cut-off benefit recipients, along with the immediately improved economic condition of the nation. 
As we said in the Cut Social Security page, there is no need to cut any retired person's Social Security or Medicare benefits, the ongoing cost of which would be fully covered by the Fair Tax. 
Soft-hearted and well meaning Republican candidates, conservative pundits, talk-show hosts and spokesmen will quite often be heard saying "No one is recommending the elimination of a Safety net for the truly unfortunate", or, "We need not eliminate programs that look after the truly needy", which immediately raises the question: 

There is nothing in Article 1 Section 8 about any Safety Net, or about any charity.  Remember the Principle of Subsidiarity?  Many say the federal government should be the last place to go for social assistance; it may be successfully argued that the federal government should not provide such assistance at all.  That is not what the federal government is for. 
When in need, you are supposed to depend upon:
Family, then
Extended family, then
Friends and neighbors, then
Your Church, then
Larger Church and Charitable organizations, then
Your Township, then
Your County, then
Your State.
The Democrat Party, acting in strict accordance with Marx's Communist Manifesto, uses legislation, regulation and even tax law to oppose:
Parental authority and the normative family
Religion, particularly Christian religion, and related morality
Charitable organizations, as competition for the government
lower levels of government, as competition for the federal government.
The ultimate goal of this beautiful lie is to make the moron voter totally dependent upon the federal government, which is to say, the Democrat party.  To convince him that only they can provide for his needs.  First, they educate, indoctrinate and propagandize the moron voter into stupidity and utter dependency, and then they quite literally buy his vote.  This level of stupidity does not come naturally to any man, of any race.  He has to be educated into it.  That's what the Democrat government's public school system was invented to do, and that's what their propaganda wing, the news media, strongly supports with their Democrat propaganda masquerading as news. 

It is time to bring this beautiful lie to an end, before it brings the Republic to an end.  The fact that past "leaders" have been too tentative and too sensitive to be decisive is what got us into this mess.  It has reached the point where wholesale cutting of whole gigantic bureaucracies is the only option left for the survival of the Constitutional Republic itself. 

That may sound brutal to some, but that's the way it is.  This giant beautiful lie has gone unopposed too long.  It has to stop. 
Take the Automatic Weapon ban lie.  In The President We Need, and in Rebirthing America, and elsewhere herein, we recommended the Presidency and the Congress doing what the Supreme Court did in Maybury v. Madison, which was, to declare an existing law that violated the Constitution to be no law, null and void from that point on.  If a law, or an executive order, or a regulation, or legal precedent, clearly violates the Constitution, we should not have to wait for any case to be brought before any court to shut it down.  There is nothing in the Constitution granting any particular interpretive authority to any one of the three co-equal branches of government; they all share equal authority and power. 
Any law, regulation, executive order or established legal precedent that in any way infringes the right of the people to keep and bear arms is automatically un-Constitutional, and should therefore be declared to be no law from that date forward.  Very simple; nothing to it. 
Now some will argue that such a new return to Constitutional basics would free the government to legally restrict certain activities after declaring old decisions to be no law.  Abortion rights, for instance, after declaring Roe v. Wade and Doe v. Bolton violations of the Constitution; or, Church behavior after declaring Justice Black's invention of Separation of Church and State to be a violation of the Constitution. 
Not true.  Abortion is nowhere mentioned in Article 1 Section 8, and the federal government therefore has no Constitutional business even addressing abortion in law.  It was the Democrats who forced it on the whole nation, not the Constitution.  The same thing can be said of the topic of sodomy, and of sodomic marriage.  Sodomy is nowhere mentioned in Article 1 Section 8, and the federal government has no Constitutional business even addressing it in law.  These are state or local issues.  Once upon a time we had what was known as Community Standards, which is why gambling and prostitution are legal in Nevada and outlawed elsewhere.  These are not federal government topics, and never were. 
Religion is nowhere mentioned in Article 1 Section 8, and the only other mention of religion is in the First Amendment, which clearly frees it from government interference with it.  Every single movement of any level of government to secularize any part of America is a clear and obvious violation of the First Amendment protections of religion and religious practice. 

Now, it may seem as though I've gone pretty far afield here, since I titled this part The Automatic Weapon Ban, but I assure you, it's all related.  If these other items mentioned are so obviously Constitutional violations, it gets a whole lot more clear cut when we talk about the citizen right to keep and bear arms.  This is the one and only right that gets its own whole Amendment all to itself.  The Framers must have thought it was particularly important.  We talked about it in the Gun Control page, the Assault Weapon page and elsewhere in this site. 
Over the many, many generations of ever increasing piles of gun control legislation, the perverse notion that the whole purpose for the Second Amendment was to protect hunters, competitive marksmen, and maybe self-defenders against criminals, and that's it. 
But that's all wrong. 
The Second Amendment was intended to allow the citizen to protect himself, his family and his property from his own government.  That means, he needs to be prepared to defend against the United States Army, Navy, Air Force and Marines.  In those days, the citizen was the Army, Navy, Air Force and Marines, and everybody knew it.  Today, it is the same, but nobody seems to know it any more.  There has come to be some kind of subconscious divorce between private citizenry and military service. Them and Us, rather than a whole people. 

Today you will hear even conservative politicians, pundits and talk show hosts saying things like "Nobody really wants to legalize the sale of machine guns" and "Nobody wants to put legal guns in the hands of convicted felons", which raises the question:

Once upon a time fully automatic weapons were perfectly legal here, lots of people had them, and there was no problem associated with that.  After the infamous St. Valentine's Day Massacre in Chicago, the first law was passed outlawing fully automatic weapons.  What was the result?  Well, from that point on, only the criminals had fully automatic weapons, and the law abiding citizens did not. 
The St. Valentine's Day Massacre involved all criminals, on both sides.  Neither the Al Capone gang nor the Bugs Moran gang turned in their fully automatic weapons after the new law was passed; they continued to obtain, possess and use them all they wanted to.  Because, you see, criminals, by definition, disobey laws.  That's what makes them criminals.  Laws only affect the law abiding citizens, and law abiding citizens had nothing whatsoever to do with the St. Valentine's Day Massacre. Or any other problem involving automatic weapons. 

What happened here was that the American law abiding citizens lost their right to posses automatic weapons, in a direct violation of their Second Amendment right. Simply because they were law abiding citizens, and law abiding citizens, by definition, obey laws.  That's what makes them law abiding citizens. 

The notion of the convicted felon legally possessing arms is a little more complex; but I maintain that the real problem there is one of early or easy or incorrect release of criminals, whether through parole, probation, "good behavior" or whatever.  If a man commits a crime and serves his full term of punishment, that should end it.  He should return to full citizenship and start over. 
If his crime was one that shows high or total recidivism, then he should not have been released.  Until that problem - the problem of  release of the dangerous recidivistic criminal - is properly resolved, released convicted felons whose felony was one of recidivistic nature should continue to be prohibited arms. 
But here's the important thing: if the released convicted felon is a recidivist, and he is still of a criminal nature, he is going to disobey the law anyway.  That's what criminals do.  So this law is pointless.  It is a law prohibiting criminal activity of a criminal.  Go ahead; read that again. 

Gun control laws simply do not work, except to the detriment of the law abiding citizenry.  All existing gun control laws, regulations, executive orders and legal precedents should be declared null and void from that date forward, since they infringe the right of the people to keep and bear arms. 
While the federal government cannot and should not dictate law to lower levels of government, federal attorneys should be encouraged and allowed to come to the defense of citizens brought before local or state courts on lower level legal gun control violations, through amicus brief or Friend Of The Court representation of the plaintiff in defense of his Constitutional rights.  Gun control is, itself, un-Constitutional. 

That may sound brutal to some, but that's the way it is.  This giant beautiful lie has gone unopposed too long.  It has to stop. 
Take the "Sequester" lie.  Everything about it is a lie.  Literally.  There is no truth in any of it.  It was Obama's proposal in the first place, and he later promised to veto any effort to get around it, yet later he blamed the whole thing on the Republicans, with the full support of his news media, which always supports him and always promotes all of his lies.  First and foremost, what you need to understand here, is this: 

There are no cuts in spending.  None.  Zero cuts in spending.  The only thing that is cut is the amount of increased spending, via the "baseline budgeting" monstrosity that "automatically" increased government spending every year.  The cuts due from the Sequester are less than the baseline increases, which means, the government will spend more money, not less. 
THERE ARE NO CUTS. 
SPENDING IS INCREASING. 

Rarely have so many lied so blatantly and so publicly on any issue.  Our President issued a long, long litanies of flagrant categorical lies, listing items that would be cut and jobs that would be lost and furloughs that would occur due to the Sequester cuts.  Yet no one called him on it, and no one called him a flagrant categorical liar. 
Every single furlough that issued or that issues is due solely to a political decision of the President, aimed at blaming the Republicans for not raising taxes on the rich, when there are no cuts in spending.  Every single military cut-back is a completely unnecessary action done for political gain and to help weaken American national defense, which is something all Marxist revolutionaries always want to do. 
Republican "leaders" and conservative commentators who say that the President could have chosen something else to cut, rather than, say, closing White House tours, lied, because, again, there are no cuts in spending. 
Spending is increasing, and they all know it. 
They are all complicit in the lie.  The Democrats take turns telling gigantic whoppers, the media backs them up, and the Republicans suggest wiser cuts in less critical areas.  What can I say? 
They play us for fools. 
In actual point of fact, it is difficult in the extreme to find anything President Obama has ever said that did not turn out to be a lie.  Everything he says about this Sequester issue is a blatant lie.  Virtually everything he said about Obamacare was a lie.  Everything he promised to do in office was a lie.  His very oath of office was a lie, because he seeks to violate the Constitution with nearly every word he speaks. 

I have said elsewhere, especially in Refuting Obama and in The Obamunism Pages, found in the right column, that he is more of an old school Marxist Revolutionary than a mere Progressive, and that he seeks and intends the downfall of Constitutional America.  He hopes to become Dictator, but he will settle for our national destruction. 
To that end, he is purposely spending us into oblivion, while working to destabilize the world, at least, if not bring about an actual world war.  Creating chaos is the name of the game.  Opportunity arises form chaos, for all revolutionaries and all would-be dictators. 
What to do about it? 
Economically, it may be too late for us; I don't know for sure.  I can't wrap my mind around a number so big as a sixteen or seventeeen trillion dollar national debt.  It's too big for my limited mind.  I may be wrong, but I don't see any way to ever get out from under that national debt.  We cannot ever hope to pay that off.  Some sort of process of national bankruptcy, whatever that means, is in our future. 
He is printing, or rather "digitizing" new dollars at 85 Billion per month, which is bound to render the dollar worthless.  he is still spending his ass off, or rather our asses off, in foreign giveaways, mostly to hostile alien nations. 
But there is only one way I see to overcome his lies and the news media's lock on the moron vote, and it involves direct, head-on confrontation of all the lies.  The moron voter is not paying attention to any of this.  He is all engrossed in celebrity news, entertainment, sports, pornography and dope.  He never gets passed the headlines in any news or on CNN or whatever; he certainly will never read this, or anything like it.  He only sees mainstream news, when he sees any news at all.  Which means he only sees propaganda. 
How do you get the mainstream media to report anything other than pro-Democrat propaganda? 
By calling every lie a lie; by calling every liar a liar. 
Whether in a debate, or in an interview, or in a public discussion, when an obvious lie is spoken, especially on camera, the response should be "That's a lie, and you're a liar."  Plain English has more force than the usual softened terminology, such as, that was disingenuous, or incorrect.  It's time for the gloves to come off. 
Today, the President lies, no one calls him on it, or if anyone does, he does it weakly, and it isn't even reported in the mainstream news.  If the President were to lie, and someone flat out called him a liar, either to his face on camera, or in some big public venue, do you suppose the mainstream media would be forced to actually say something about it, within the earshot of the moron vote?  Maybe even, like, look into it, and see if the lie was a lie or not? 
When a big-time mainstream journalist is interviewing someone and repeats one of the blatant Democrat lies, what if the interviewee were to call the interviewer a liar, right up front; do you think that journalist, and all of his comrades, might actually try to argue about it, in public? 
And what do you suppose would come of all that? 
Maybe some of the inattentive population would begin paying attention to what's going on here.  All lies should be identified as purposeful lies.  Bald faced liars should be identified as bald faced liars. 

That may sound brutal to some, but that's the way it is.  These giant beautiful lies have gone unopposed too long.  It has to stop.  If not now, when? 

There have been many, many opportunities for Republicans to stand up to Democrat lies over the last century.  Many Republicans have been corrupted by the process, and joined in the feeding frenzy at the trough of pork-barrel politics, and they have become liars themselves. 
Now, it may be too late; but maybe it is not too late.  One thing is certain: if the lie is unresisted, it will win.  So long as there is this recognizable thing called the Constitutional Republic of the United States of America, we have a chance, if we would only fight. 
If we would not fight, then, we should just kiss it all goodby, and see how the victors - the Democrats - treat it in the final history that they alone will write. 

"If you will not fight for right when you can easily win without bloodshed; if you will not fight when your victory will be sure and not too costly; you may come to the moment when you will have to fight with all the odds against you and only a small chance of survival. There may even be a worse case: you may have to fight when there is no hope of victory, because it is better to die than to live as slaves. The price of freedom is eternal vigilance." —Thomas Jefferson
=====
Sarcastic Acronym Hover-Link Footnotes: For the convenience of those readers using devices that lack a mouse, these footnotes are provided for all webpages, in case any webpage contains any hover-links. (If you don't have a mouse, you can't "hover" it over a link without clicking just to see the simple acronym interpretation. Click any footnote link to see the acronym and a detailed explanation; "Hover" the mouse over it just to see the simple interpretation.)
SLIMC1
Secularist Liberal Intellectual Media Complex
GESGOEAEOT2
Gradually, Ever So Gradually, Over Eons And Eons Of Time
PEWAG3
Punctuated Equilibrium's Wild-Assed Guess
TTRSTF4
Them There Real Scientifical-Type Fellers
TTRSPTF5
Them There Real Smart Perfesser-Type Fellers
TTRSJTF6
Them There Real Smart Journalistical-Type Fellers
SNRTACBT7
Surely No Right Thinking Adult Could Believe Today
STNSEACPB8
Surely Today No Serious Educated Adult Could Possibly Believe
WDN9
We Don't Know
BMDFP10
Baboons, Mongrel Dogs, Filthy Pigs and ...
HBAACOTE11
Human Beings Are A Cancer On The Earth
ACLU12
Anti-Christian Litigation Union
FLORMPORIF13
Flagrant Liar, Or, Mindless Parrot, Or, Innocent Fool
MEJTML14
Marxist Ends-Justify-The-Means Liar
IEJTML15
Islamic Ends-Ends-Justify-The-Means Liar
MPAV16
Marxist Principles And Values
WBESSWG17
Wise, Benign, Elite, Super-Scientific World Governance
TRMITM18
The Reason Man's In This Mess
IYI19
Intellectual Yet Idiotic
TTRSCBTF20
Them There Real Smart Catholic Bishop Type Fellers
IACMPVND21
Illegal-Alien-Criminal Marxocrat-Party-Voting Nation-Destroyers
PEJTML22
Palestinian Ends-Justify-The-Means Liar
PSYOP23
"Psychological Operation" Mind Trick
CDC24
Covid Developmentally Challenged
LGBTQ+25
Every Letter Represents A Serious Psychotic sexual Identity Disorder
[All Web Pages listed in Site Map by date-of-publication;
oldest at the top, newest at the bottom of the list.]

Culture=Religion+Politics;  Who Are We?  Vic Biorseth
The Brilliantly Conceived Organization of the USA;  Vic Biorseth
Return to the BLOG page
Return to the HOME PAGE
Subscribe to our Free E-Zine News Letter
Respond to This Article Below The Last Comment

Comment
Respond to this WebPage immediately below the last comment.
Or,
---
Date:  Sat Mar 23 20:12:05 2013
From:  John
Email:   jbubs55@comcast.net
Location:  Dallas, PA
Comment: 
Dear Vic,
I agree with every premise, every conclusion. Yet, as I was reading your words and as I noticed myself being sucked into familiar feelings of anger and hopelessness, I recalled the words of Christ at the critical point of His ministry: "My kingdom is not of this world". And my anger and hopelessness vanished. For the battle we face is not material, it is spiritual. The victory we seek is not earthly, it is heavenly. The United States is dying. If this is God's will, so be it. For it is in the impending chaos we find our test, remaining true to Him while the demons are unleashed.
Semper Fidelis. 

---
Date:  Sun Mar 24 05:47:32 2013
From:  Vic Biorseth
Comment: 
John:
Exactly right.

Warmest Regards,
Vic
---
Date:  Tue Mar 26 05:39:34 2013
From:  Bruno
Email:   
Location:  
Comment: 
So you see no problem with the free sale of machine guns, and no problem with convicted felons obtaining them. 
What about background checks?
What about mental incompetents? 
Is there no limitation or restriction you would favor?

---
Date:  Tue Mar 26 06:42:59 2013
From:  Vic Biorseth
Comment:  
Bruno:
Here's the clear wording of the Framers:

A well regulated Militia, being necessary to the security of a free State, the right of the people to keep and bear Arms, shall not be infringed.
Look up the definition of the word "infringed."  Whatever violates, limits, reduces or encroaches on the right of the people to keep and bear arms, is a direct violation of the Constitution. 
The Second Amendment protects the right of the people, not any elite, or any pre-selected, studied or background-checked group of them.  The People means the Citizenry, which is to say, all of us. 
The mental incompetent who is not institutionalized is best cared for by family, extended family, friends and neighbors and the Church community; those who know him, watch over him and keep him from harming himself or others. 
It was Liberal elitists who, shocked (or feigning shock) at incompetents and madmen being institutionalized, had them released, and made it increasingly difficult to institutionalize anyone against their will, even thought they were seen to be incompetent.  Note that these were the same Liberal elitists who also oppose parental authority, the normative family and organized religion. 
Government knows best? 

Is America better off now, with the highest level of government insisting on being the sole solution to all social problems, or were we better off back when government stayed out of the social arena, and stuck strictly to governing, in accordance with the Constitution? 

Regards,
Vic
---
Date:   Sun Jul 27 2014
From:  Vic Biorseth
Comment:  
Changes pursuant to changing the website URL and name from 
Thinking Catholic Strategic Center to
Catholic American Thinker.
Pulled the trigger on the 301 MOVE IT option June 1, 2014. Working my way through all the webpages.  . 
Regards,
Vic
---
Language and Tone Statement

Please note the language and tone of this monitored Website. This is not the place to just stack up vulgar one-liners and crude rejoinders. While you may support, oppose or introduce any position or argument, submissions must meet our high Roman Catholic and Constitutional American standards of Truth, logical rigor and civil discourse. We will not participate in merely trading insults, nor will we tolerate participants merely trading insults. Participants should not be thin-skinned or over sensitive to criticism, but should be prepared to defend their arguments when challenged. If you don't really have a coherent argument or counter-argument of your own, sit down and don't embarrass yourself. Nonsensical, obscene, blindly &doggedly anti-Catholic, anti-American, immoral or merely insulting submissions will not be published here. If you have something serious to contribute to the conversation, be prepared to back it up, keep it clean, keep it civil, and it will be published. We humbly apologize to all religious conservative thinkers for the need to even say these things, but the Hard Left is what it always was, the New Leftist Liberals are what they are, and the Internet is what it is.
"Clickbait" advertising links are not acceptable for posting here. 
If you fear intolerant Leftist repercussions, do not use your real name and do not include email or any identifying information.  Elitist Culturally Marxist Pure Authoritarians cannot and will not tolerate your freedom of speech or any opposition to their rigid authoritarian, anti-equality, anti-life, anti-liberty, anti-property, hedonistic, anti-Constitution, pro-Marxist, pro-Islam, anti-Catholic, anti-Christian, anti-Semitic, anti-male, sexist, pro-homosexual, anti-heterosexual, anti-white, racist, anti-Western, anti-American, Globalist, anti-Nation, blatantly immoral, totally intolerant and bigoted point of view. 
Copyrighted Material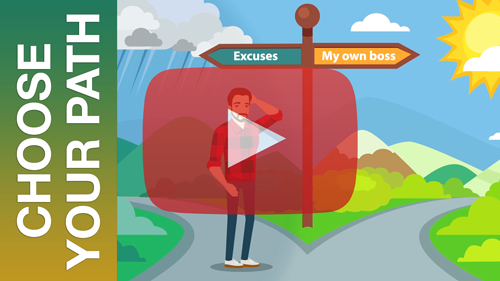 Solopreneur Opportunity Links, for a
Solo Build It WebSite