Site best viewed on a computer screen - not optimized for cell phones
Latest 50 articles published or updated here: BLOG (Web-Log) Page

The Blind Guides leading Western Civilization toward the pit of Human Barbarity.
"Establishment" Party Members and "Establishment" USCCB Bishops are not all Evil Traitors; most of them are Deceived Blind Guides.
Vic Biorseth, Monday, April 25, 2016
https://www.catholicamericanthinker.com/
We have shown that Culture = Religion + Politics. 
In the world before Constitutional America, Politics drove Religion.  The King or Emperor or Dictator by whatever name dictated the religion of the Culture.  America changed all that; in the newly Constituted America, Religion drove Politics.  America was the first nation, since at least the Reformation, that was based on Religious Freedom, and totally dependent upon a highly moral citizenry, in the Christian meaning of that word. 

The very reason the first Pilgrims came here was to get out from under dictated religion.  Each of the original 13 Colonies were established as Christian denominational entities, leaving other Christian denominations free to practice religion as they pleased.  The authors of the Federal Constitution established Religious Freedom as the first and most important citizen right in the Constitution. 
They knew, and they wrote, that this was a Representative Government, which would make Representative Law; and therefore, the citizenry had to be and remain, of necessity, a highly moral citizenry, or it would not work. 

"Our Constitution was made only for a moral and religious people. It is wholly inadequate to the government of any other." –John Adams.
"It can not be emphasized too strongly or too often that this great nation of ours was founded, not by religionists, but by Christians … not on religions, but on the gospel of Jesus Christ." –Patrick Henry.
"Only a virtuous people are capable of freedom. As nations become corrupt and vicious, they have more need of masters." –Benjamin Franklin.
"The sum of all is, if we would most truly enjoy the gift of Heaven, let us become a virtuous people; then shall we both deserve and enjoy it. While, on the other hand, if we are universally vicious and debauched in our manners, though the form of our Constitution carries the face of the most exalted freedom, we shall in reality be the most abject slaves." –Samuel Adams.
"Of all the dispositions and habits which lead to political prosperity, religion and morality are indispensable supports. In vain would that man claim the tribute of patriotism who should labor to subvert these great pillars of human happiness, these firmest props of the duties of men and citizens … Let it simply be asked, where is the security for property, for reputation, for life, if the sense of religious obligation desert the oaths which are the instruments of investigation in courts of justice?" –George Washington.
"I know of no safe depositor of the ultimate powers of [a] society but the people themselves; and if we think them not enlightened enough to exercise their control with a wholesome discretion, the remedy is not to take it from them, but to inform their discretion by education. That is the true corrective of abuses of constitutional power." –Thomas Jefferson.
Well, that was then, and this is now.  Our current sitting government has turned this completely around, and now, Politics drives Religion in America, too.  America is, ever increasingly, no different than any other country in that regard.  The current ruler dictates religious belief and religious practice, and the ruling government defines and enforces its own "morality" for the people. 
The citizenry, who were once sovereign, are now a mere afterthought. 

Just like our Constitution, we have been shunted aside in the interest of "enlightened progress", authored by elitist assumed authority. 

Our destroying national revolution has come from within; from us.  And it was not a revolution against the American system as it was, but against the false image of the American system that we were falsely convinced it was, through evil deception in education

We wrote about what appears to be the final closing of the deal on the destruction of Constitutional America, most recently in Intolerant Indiscrimination, and in Social Suicide. 

Our thinking has become so clouded, corrupted and malformed that we no longer know how to do critical thinking, and even simple common sense has largely departed us, as a people. 

We don't even see it coming. 

Almost the whole population goes on about it's business as if nothing were wrong.  No one sees any problem with all the friendly Moslems moving into the neighborhood.  No one sees any real danger in what the FED is doing to our currency, or what our President is doing to our national debt.  No one sees any particular problem with all the illegal aliens still pouring in from South of the border. 

What may be worse than all of that is that nobody sees any threat related to the adoption of Marxist ideology and the political direction our President and his Party are forcing America to take.  We are cruising, at high speed, out from under our Constitution and into Dictatorship, and nobody sees it. 
It's just Politics As Usual. 

Rush Limbaugh has touched on this in multiple monologues lately, and I believe he's right.  In this view, "Establishment" Republicrat leaders, such as McCain, Rommney, Jeb, etc., who so despise both Trump and Cruz, but who are in a quandary now because they may be forced by political circumstance to appear to side with one or the other of them, do not see any national security or national existence threat at all, coming from the Marxocrat Party. 
They are completely oblivious to it.  It's just Politics, to them.  It's no big deal.  They would rather lose the Presidency to the Marxocrats than support a President Trump or a President Cruz.  If Trump or Cruz wins the Republicrat nomination, the Party will oppose them in the general election in favor of the Marxocrat candidate.  Many of them have already said so, some of them openly, on the record. 

They are, in a word, stupid.  They are Blind Guides. 
At least the Marxocrats are traitors, who actually believe in something. 

And if Rush is right about this, then the situation is even more dire than I thought it was.  I had previously written these Republicrat "leaders" off as traitors; knowledgeable, cooperating, treacherous conspirators in the systematic destruction of Constitutional America. 
But if Rush is right, then they are less conspiratorial than they are stupid.  And that is worse.  They don't even see where this is going. 
And they are, supposedly, the leaders of the Republicrat Party. 

Destroying Citizen Christian Morality, from the Top Down. 
In America, the last bastion of religious freedom, Politics now drives Religion.  We are now catching up with Europe in that regard. 
The proof is in the direction that the current "Restroom War" is taking.  Men are perfectly free to just walk into any ladies room any time they want to, and that is not seen as a problem, legally or otherwise. 
The President and his Party agree with it.  The Courts agree with it.  Most Republicrats agree with it.  "Scientists" and academics agree with it.  Most foreign governments agree with it.  The EU agrees with it, and the UN agrees with it. 

The Western world has gone nuts. 

The whole notion of people redefining their own biological gender on a whim defies the natural law, biological science, objective reality, and, not coincidentally, God's law.  It's just flat out stupid, and we have world leaders on record supporting it, and ready to condemn anyone with the unmitigated gall to oppose it. 
It's "Progress". 
Toward what, and away from what, they are no longer smart enough to even consider.  They have been progressively made stupid, one little compromise at a time.  They now think the way their evil manipulators want them to think. 

The citizenry, for the most part, is little better.  Those who consistently vote right down the Marxocrat Party line do not represent an insignificant number.  There are many tens of millions of them.  And among them are some truly dangerous "Useful Idiots". 
These are the manipulated Machiavellian Agent Provocateurs, true Revolutionaries, who are out to bring the system down, and who are oblivious to the fact they they just may have been set up for slaughter in a plan beyond their intelligence to perceive.  Union thugs; Occupy Wallstreeters, Black Panthers, Code Pink, Black Lives Matter, CPUSA, Anarchists, Ivy League University Professors, and more, actually aim at crashing the whole of the national system, which they despise. 
And untold millions of relatively innocent Useful Idiots who listen to them. 

Our Political leadership is no longer of any use to us or our Constitution. 

What about our Religious leadership?

I heard parts of an intriguing conversation on Catholic Radio the other day, in which Al Kresta was interviewing an author on some books he had written on Paul's letters to the Ephesians.  I was working, and due to the nature of my work, I didn't get to hear the whole thing; but the parts I heard made me go and reread 2 Thes. 2 again.  The conversation put a new slant, for me, on the lead-up to the Second Coming. 

It shook my understanding of the "Rebellion" that is to come.  I had always thought it to be a Revolution, or a War, on the Political side of culture.  But, in this new (to me) view, the "Rebellion" is to take place on the Religious side of culture. 

In 2 Thesolonians 2, Paul again warns against trying to predict the time or the day of the end times, but he gives warning about two clues to it.  Two events must happen before Jesus comes again. 
There will be a Rebellion. 

The "man of lawlessness" will be identified. 

This is the one spoken of elsewhere in Scripture as the lawless man, the anti-Christ and the beast.  It is clear that there were to be multiples of the anti-Christ, but Paul here is speaking of the final one. 
What made me go back and reread 2 Thes. 2 involved the nature of the Rebellion.  I had previously taken it to mean a Revolution, or a War, in the civil, i.e., political arena.  But what this discussion indicated was that it was to be in the form of an Apostacy, in the religious arena. 

Before someone may be an apostate he must first be a Catholic.  He must be in the Church; he has to have heard the Gospel and learned it; and then rejected it.  No non-Christian can be an apostate. 
The Rebellion is to be against Jesus Christ Himself, prompting His return. 
This very idea has rocked me to my bones. 
I am very interested in your take on this.  Right here, I have included 2 Thes. 2 for your convenience, and would truly appreciate your comments, especially if you are Catholic clergy or devout lay Catholic. 
Looking at the Church today, there is little certainty about anything taught in "official" Catholic education, and the "doctrine-lite" Bishops appear to outnumber the doctrinaire Bishops. 
Here it is: 

[1] Now concerning the coming of our Lord Jesus Christ and our assembling to meet him, we beg you, brethren,
[2] not to be quickly shaken in mind or excited, either by spirit or by word, or by letter purporting to be from us, to the effect that the day of the Lord has come.
[3] Let no one deceive you in any way; for that day will not come, unless the rebellion comes first, and the man of lawlessness is revealed, the son of perdition,
[4] who opposes and exalts himself against every so-called god or object of worship, so that he takes his seat in the temple of God, proclaiming himself to be God.
[5] Do you not remember that when I was still with you I told you this?
[6] And you know what is restraining him now so that he may be revealed in his time.
[7] For the mystery of lawlessness is already at work; only he who now restrains it will do so until he is out of the way.
[8] And then the lawless one will be revealed, and the Lord Jesus will slay him with the breath of his mouth and destroy him by his appearing and his coming.
[9] The coming of the lawless one by the activity of Satan will be with all power and with pretended signs and wonders,
[10] and with all wicked deception for those who are to perish, because they refused to love the truth and so be saved.
[11] Therefore God sends upon them a strong delusion, to make them believe what is false,
[12] so that all may be condemned who did not believe the truth but had pleasure in unrighteousness.
[13]But we are bound to give thanks to God always for you, brethren beloved by the Lord, because God chose you from the beginning to be saved, through sanctification by the Spirit and belief in the truth.
[14] To this he called you through our gospel, so that you may obtain the glory of our Lord Jesus Christ.
[15] So then, brethren, stand firm and hold to the traditions which you were taught by us, either by word of mouth or by letter.
[16]Now may our Lord Jesus Christ himself, and God our Father, who loved us and gave us eternal comfort and good hope through grace,
[17] comfort your hearts and establish them in every good work and word.
--2 Thes. 2

Again, it is useless and pointless to try and predict the End Times.  And we all know that there have been many times in Church history when it looked like the Church herself was doomed.  People thought WWI, and then WWII, involved the final anti-Christ and the beginning of the end times. 
But today, to me, the condition of the Church, at least in Europe and in America, looks worse than it has ever been, from the inside.  I'm not even talking about the toll that legal secularization, forced on society by governments, has taken on religion.  I'm talking about heretical teaching inside the Church by Roman Catholic Bishops. 

This, too, is ground we've been over a blue million times, most recently in Infected Evangelism and in Fag Identity Crisis.  But it just keeps getting worse. 

We've got Card. Wuerl of Washington welcoming the most scandalous big-name political public champions of abortion and homo "marriage" to Eucharist. 
We've got Card. Dolan of New York with all of his openly homosexual Pastors and Parishes celebrating all pro-homo court decisions with the rainbow flag of sodomy. 
We've got Bishop Cupich of Chicago prohibiting reception of Eucharist on the tongue, ordering Parishes to distribute Eucharist to active homosexuals and to adulterers. 
We've got Card. Kasper doing pretty much the same thing in Germany. 
And these are the Bishops seemingly in favor with the Holy Father. 

With ambiguity on black-and-white doctrine rampant up and down the line, liturgy, like lay full acceptance of all Church teaching, varies wildly from Parish to Parish, let alone from Diocese to Diocese.  So does Catholic teaching.  With Parishes closing left and right, with the drop-off in lay attendance at way less than half of what it was in the 1950s, probably half of regularly attending laymen are living in some "irregular" state of mortal sinfulness, but still "conscientiously" receiving Communion. 
They feel that, for them, in their situation, it's not sacrilegious.  And nobody tells them otherwise.  (Mustn't be judgmental.) 

The Church herself appears to be just as splintered and just as wildly variable as are the reputed 40,000 Protestant denominations. 

This is all coming out of loosey-goosey leadership, public statements and exhortations and encyclicals that typically - typically - demand endless conflicting expert interpretations, detailed explanations and clarifications, and even sometimes studious delving into the semantics of words and sentence structures, let alone retractions or reinterpretations by Vatican spokesmen. 
Why? 

In my fairly long memory, I have found no ambiguity whatsoever from John Paul the Great or from Benedict XVI; I always knew, right off the bat, what they were trying to say.  There was never any question. 

Again, just as in the political realm, most Catholic laymen don't see anything wrong here.

I don't really see any alarm anywhere.  The people come in, they occupy the pews, they participate in Eucharist, and then they socialize and discuss everything under the sun, but not this.  All of whatever is said about anything the Holy Father has said is positive; people act as if they fully understood all of his always wonderful words. 
He is always spoken of in glowing terms, as if there were no questions at all, even while some of the most advanced Catholic intellectuals are struggling with almost everything he says, and always defending whatever it is against the News Media, because the News Media, being the propaganda wing of the Marxocrat Party, and being rabidly anti-Christian morality, at least, will always, always, put a Leftist and immoral slant on it, radically magnifying whatever Leftism and immorality was there to begin with. 

So, once again, my concern light is blinking red. 
Am I really the only one who might be going whacko here? 

=====
Sarcastic Acronym Hover-Link Footnotes: For the convenience of those readers using devices that lack a mouse, these footnotes are provided for all webpages, in case any webpage contains any hover-links. (If you don't have a mouse, you can't "hover" it over a link without clicking just to see the simple acronym interpretation. Click any footnote link to see the acronym and a detailed explanation; "hover" the mouse over it just to see the simple interpretation.)
SLIMC1
Secularist Liberal Intellectual Media Complex
GESGOEAEOT2
Gradually, Ever So Gradually, Over Eons And Eons Of Time
PEWAG3
Punctuated Equilibrium's Wild-Assed Guess
TTRSTF4
Them There Real Scientifical-Type Fellers
TTRSPTF5
Them There Real Smart Perfesser-Type Fellers
TTRSJTF6
Them There Real Smart Journalistical-Type Fellers
SNRTACBT7
Surely No Right Thinking Adult Could Believe Today
STNSEACPB8
Surely Today No Serious Educated Adult Could Possibly Believe
WDN9
We Don't Know
BMDFP10
Baboons, Mongrel Dogs, Filthy Pigs and ...
HBAACOTE11
Human Beings Are A Cancer On The Earth
ACLU12
Anti-Christian Litigation Union
FLORMPORIF13
Flagrant Liar, Or, Mindless Parrot, Or, Innocent Fool
MEJTML14
Marxist Ends-Justify-The-Means Liar
IEJTML15
Islamic Ends-Ends-Justify-The-Means Liar
MPAV16
Marxist Principles And Values
WBESSWG17
Wise, Benign, Elite, Super-Scientific World Governance
TRMITM18
The Reason Man's In This Mess
IYI19
Intellectual Yet Idiotic
TTRSCBTF20
Them There Real Smart Catholic Bishop Type Fellers
IACMPVND21
Illegal-Alien-Criminal Marxocrat-Party-Voting Nation-Destroyers
PEJTML22
Palestinian Ends-Justify-The-Means Liar
PSYOP23
"Psychological Operation" Mind Trick
CDC24
Covid Developmentally Challenged
LGBTQ+25
Every Letter Represents A Serious Psychotic sexual Identity Disorder
[All Web Pages listed in Site Map by date-of-publication;
oldest at the top, newest at the bottom of the list.]

Culture=Religion+Politics;  Who Are We?  Vic Biorseth
The Brilliantly Conceived Organization of the USA;  Vic Biorseth
Return to the BLOG page
Return to the HOME PAGE
Subscribe to our Free E-Zine News Letter
Comment
Respond to this WebPage immediately below the last comment.
Or,
---
Date:  Mon Apr 25 13:10:05 2016
From:  Maria
Email:   
Location:  Ireland
Comment: 
I agree that we do not know the minute or the hour. However, I am very concerned about 2017 as it is the anniversary of Fatima. We have been warned and we ignore.  God protects us from the signs and activities of next year.  St. Michael protect us and give us courage. Stupidity and ignorance reign supreme and everyone is convinced that they are smart even when they are stupid and ignorant.

---
Date:  Mon Apr 25 21:08:51 2016
From:  Dennis
Email:   dennis2r@msn.com
Location:  Lewiston/Idaho/USA
Comment: 
Vic, Once again you hit the nail on the head.  You are so well read that I hesitate to recommend yet another book, but I am going to do just that:  "Liberalism Is A Sin," by Fr. Don Felix Sarda Y Salvany (1844-1916) It is his thesis that Protestants, with their "Sola Scriptura" and not wanting to follow our pope -- they all want to be their own popes.  That principle allows them to believe just what they want to, or not!  Their authority?  ~Themselves!  That was just the beginning.  This is an excellent little book, and it supports much of what I read from you.
Keep up the good work, Vic,
Dennis

---
Date:  Tue Apr 26 2016
From:  Vic Biorseth
Comment:  
Maria and Dennis: 
Thank you and may the Lord bless you.  This is the second time "Liberalism Is A Sin" has been recommended; perhaps it is a must read.  My major concern runs along those same lines. 
I have been concentrating so much on the obvious evil in American and world politics and the advance of laissez-faire Communism and Revolutionism that laissez-faire Catholicism has just snuck up on me, if snuck is a word. 
The original Gospel of Jesus Christ is not and cannot be a bland, pick-and-choose, take the convenient parts and leave the rest behind message of salvation.  That's what Protestant Denominationalism is, not Catholicism. 
Catholicism is and must be inconvenient, to say the least.  It is demanding. 
But the most often heard Catholic message from our own clerics is "You're going to meet a lot of Protestants in heaven", and, "there's a good chance that nobody is in hell", and references to all of us together, Catholics and Protestants, as "The Church".  
But Jesus founded one Church.  Singular.  Not two, and certainly not 40,000. 
And while He put aside much of the Mosaic Law, those laws involving Kosher foods and cleansings and rituals, including circumcision which became Baptism, He most certainly did not put aside the Commandments.  That Law is The Law He came to fulfill. 
When He comes again, my gut tells me there will be few, not many, in His pleasure. 
My only recommendation is to be what most modern clerics condemn today: be rigid in your doctrine.  Be unwavering in your Catholicism.  Preach the unvarnished Gospel, shake the dust, and move on. 
Everybody just ain't gonna make the cut. 

Regards,
Vic
---
Language and Tone Statement

Please note the language and tone of this monitored Website. This is not the place to just stack up vulgar one-liners and crude rejoinders.  While you may support, oppose or introduce any position or argument, submissions must meet our high Roman Catholic and Constitutional American standards of Truth, logical rigor and civil discourse.  We will not participate in merely trading insults, nor will we tolerate participants merely trading insults.  Participants should not be thin-skinned or over sensitive to criticism, but should be prepared to defend their arguments when challenged.  If you don't really have a coherent argument or counter-argument of your own, sit down and don't embarrass yourself. Nonsensical, obscene, blindly & doggedly anti-Catholic, anti-American, immoral or merely insulting submissions will not be published here.  If you have something serious to contribute to the conversation, be prepared to back it up, keep it clean, keep it civil, and it will be published.  We humbly apologize to all religious conservative thinkers for the need to even say these things, but the Hard Left is what it always was, the New Leftist Liberals are what they are, and the Internet is what it is. 
"Clickbait" advertising links are not acceptable for posting here. 
If you fear intolerant Leftist repercussions, do not use your real name and do not include email or any identifying information.  Elitist Culturally Marxist Pure Authoritarians cannot and will not tolerate your freedom of speech or any opposition to their rigid authoritarian, anti-equality, anti-life, anti-liberty, anti-property, hedonistic, anti-Constitution, pro-Marxist, pro-Islam, anti-Catholic, anti-Christian, anti-Semitic, anti-male, sexist, pro-homosexual, anti-heterosexual, anti-white, racist, anti-Western, anti-American, Globalist, anti-Nation, blatantly immoral, totally intolerant and bigoted point of view. 
Copyrighted Material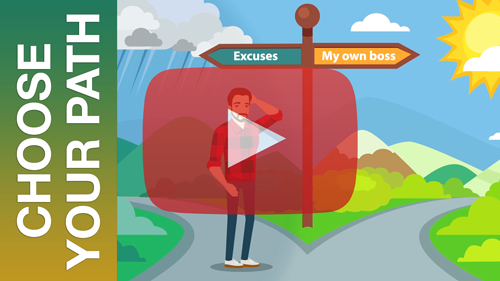 Solopreneur Opportunity Links, for a
Solo Build It WebSite