Site best viewed on a computer screen - not optimized for cell phones
Latest 50 articles published or updated here: BLOG (Web-Log) Page

Loosey-Goosey Theology, Wishy-Washy Leadership, and Anything Goes Culture.
Pope Francis' Exhortation, Obamunist Cultural Diversity,  LGBTQP+ "Sophisticated" Social Engineering, and "Whatever" Global Culture.
Vic Biorseth, Saturday, April 09, 2016
https://www.catholicamericanthinker.com/
It sometimes appears that nobody sees the demonic or the diabolical at play in the world any more.  Perhaps seeing the obvious has gone the way of belief in God, and belief in anything meaningful.  And belief in sin.  And even recognition of the existence of good and evil, and in any universal standard for judging good and evil.  And judgment itself.  And simple common sense. 

At question, in my mind, is whether a society that believes in nothing in particular can survive the onslaught of a foreign society that believes very strongly in something.  Islam, for instance.  Islam believes in its mission to covert, dominate or exterminate the entire non-Islamic world.  That was it's mission from its birth, and it has never changed.  But the rest of world culture, for the most part, doesn't even believe that Islam's mission is Islam's mission; nor, for the most part, does it believe anything else.  Everything is "relative", which is to say, everything is no different than anything else.  Don't worry about it. 
Who do you suppose prepared this ground? 

A recent article at http://www.crisismagazine.com/2016/the-canard-of-islamophobia highlights the subject.  This WebSite, and anyone else who actually dares to quote Mohammed, the Koran, the Hadith, or all of the above in describing Islam's original and unchanged mission in the world, is officially diagnosed to be Islamophobic.  Suffering from a phobia; a mental illness.  That's how badly our new Ruling Class, our two main Political Parties, the Obamunist Regime, the UN and even the Roman Catholic Church views anyone who speaks the unvarnished truth about Islamic intentions toward the whole of the non-Islamic world. 
Look at the article if you don't believe me.  It's our fault that Osama Bin Ladin attacked the World Trade Centers on 9/11; Islam's mission and very purpose for being had absoltutely nothing to do with it.  The UN said so; and if you can't trust the UN, who can you trust?  All those millions of Islamic "refugees" pretending to be from Syria will never hurt anyone or cause any problems for any non-Moslems.  All the world's leaders agree on that.  Again, don't worry about it. 

The elites in Washington, Brussels, Paris, Berlin, the Vatican, the UN, etc., all know what they're doing.  Don't worry about it. 

(See Civil-Jihad, and the rest of the Islam Pages.) 

Crisis Magazine says that the Left has "Weaponized" the word "Phobia".  I believe it.  This site is not only officially Islamophobic; it is also Homophobic, and Femiphobic, and Ecophobic, and Racephobic, and Marxiphobic, among other invented modernist derrangements.
Following on the heels of the Enlightenment and Modernism, and the social public abandonment of God through the Secularism of public society, Darwinism strengthened the movement.  Freudianism joined with Darwinism to invent "Social Evolution" theories supporting what came next:  Marxism, and the new "right and wrong" rule set, now that God was dead.  The new right-and-wrong rules were based on changing Equality from being Equal in Rights and in Justice, to being Equal in Material Property.  An impossibility, but, a lovely utopian dream, and a successful political motivator of the masses.  A useful tool for would be dictators. 

It is not only most Western world leaders, but most of Western culture's citizenry, that have been slowly indoctrinated and propagandized into embracing the "normalizing" agendas of the once-upon-a-time radical, but now seen as normal, Femi-Nazis, Homo-Nazis, Racial-Nazis, Eco-Nazis, and the rise of the new religion of Scientism.   
Nobody ever resisted them enough; now, they own culture. 

It's hard to determine which of the false scientists is most quoted and revered today in academia, science and medicine, but if I had to bet, my money would go on Freudianism, and the two major sub-theories developed from that, which are Jungianism and Kinseyan Sexology.  They are not scientific at all.  They, like Darwinism, are false religions; or, more correctly, they are denominations of the major religion of Freudianism, which, like Darwinism, is a denomination of Scientism. 

Ecclesial Infection: the Virus of the False Spirit of Vatican II. 

But, much more was revealed in the Church Militant interview of Bishop Rene Gracida, to be seen at http://www.churchmilitant.com/video/episode/intv-2016-04-01.  Bishop Gracida's interview backs up my contention in Crony Catholicism and elsewhere herein that the USCCB is nothing less than a Political Party, no different than our secular Political Parties, and seemingly in league with our Marxocrat Party.  Like all Political Parties, the USCCB is more interested in its own existence and power and growth than in Catholicism.  It is just another vehicle for the social engineering of society, to mold Culture into a worldly vision of perfection, with regard for souls coming in second, if at all. 
The infection first hit Catholic Liturgy, which is really at the heart of Catholic faith.  You cannot hurt Liturgy without hurting faith.  You cannot eliminate or lessen discipline without growing chaos, confusion and disorder.  (See Burke on Liturgy.) 

Bishop Gracida spoke of the first "Call To Action" conference in Detroit; we remember it well, because Mother Angelica called for annual counter-converences, called "Call To Holiness" conferences, in reaction to that.  We actually drove up and attended a couple of them. 
Call To Action turned out to be a Femi-Nazi - Homo-Nazi - Marxist attempted take-over of "Catholicism", writ large.  It was a typical Saul Alinskyite organized and orchestrated false "grassroots" movement to promote the ordination of priestesses, to end priestly celibacy, to bless contraception, to bless homosexuality, to bless abortion, etc., etc., etc.  It's true colors were first shockingly revealed at the first conference, which the good Bishop spoke about. 

He had been asked to attend and to chair the committee charged with writing of a document for the conference having to do with ethnicity and race.  But, at the actual Call To Action conference, when they were discussing, arguing and debating elements of this document, someone suggested that they ask the guy who was in charge of writing it, Bishop Gracida, who was present in the room. 
"He has no authority to speak here; this is our conference, not his."  was the response of the nun who was at the front of the room and in charge of the proceedings.  And the Bishop was not allowed to speak, on the letter he was responsible to produce, at this theoretically Catholic conference. 
That was the first indication that Call To Action was completely off the rails.  It was all downhill from there. 

But Call To Action was just the "coming out" of evil in the Church; it was the first time it publicly proclaimed itself, falsely claiming the moral high ground in promoting evil, and doing it publicly.  It was, perhaps, the Catholic branch of Gramsci Marxism, which began touting itself in public as the New Way to achieve Marxian social perfection, i.e., Communism, little by little, Progressively, rather than through violent Revolution. 
The ground had been prepared in Catholic education.  We wrote about this in Catholic Identity Crisis and in Default Authority, among other places.  Fr. Peter Mitchell wrote about it in The Coup at Catholic University: The 1968 Revolution in Catholic Education. 
This began when academics in Catholic teaching institutions revolted against teaching on contraception, and signed a public document of dissent opposing Paul VI's Humanae Vitae.  They got away with it.  They kept the title "Catholic", they kept their teaching positions, and teaching authority on Catholic theology and doctrine shifted from the Church herself to them. 
That marked the beginning point of academics teaching of all sorts of sin in Catholic teaching institutions under the evil mask of "Academic Freedom".  They were not resisted enough, and they assumed the teaching authority of Catholicism, by default. 
They now teach evil right out in the open, still under the banner of Catholicism. 
That explains how "Catholic" universities could publicly honor such anti-Catholic moral monsters as Comrade Obama, peace be upon him, as shown in the Establishment Bishops page. 

Bishop Gracida describes the Kasper Heresy. 

The Cardinal Kasper Heresy is the heresy that says that, the essential attribute of God is Mercy. 
This is wrong; the essential attribute of God is Love.  (1 John 4:8 and 16.) 
This is heresy. 
This backs up my argument against abandoning adult judgment and common sense as expressed in Unlimited Mercy.  All sorts of sins are now flying under the cover of "Social Justice" and "Non-Judgmentalism" and - absolutely unlimited mercy. 

Following the Kasper Heresy, Archbishop Cupich of Chicago has ordered priests in his archdiocese to
Not allow reception of Communion on the tongue;
support communion for the divorced and remarried;
allow active homosexuals in "good conscience" to receive communion.
So in Chicago, both Liturgy and Doctrine are out the window. 

Archbishop Cupich, and like-minded bishops like Dolan of New York, and Wuerl of Washington DC, and Kasper of Germany, seem to be in favor with Pope Francis, while thoroughly orthodox Bishops like Burke seem to be in disfavor. 

All of this nonsense grew out of the virus of the false spirit of Vatican II. 

What are we laypeople to do about any of this nonsense? 

Get the Catechism; get a recorded version if you can, and play it, in your car, wherever, at every opportunity.  Expose yourself to it to become familiar with every part of our faith. 

Bishop Gracida does not agree with Dr. Alice von Hildebrand (see Un-referenced Communism) that the Church has been "Infiltrated" by Communists, homosexual activists and other anti-Catholics, but that Bishops and Priests have been "led" somehow to become Communists, homosexual activists and so forth. 
Or, that they were always present in the Church, but held in check by a majority of orthodox Bishops and by authoritative enforcement of orthodoxy.  And they only "came out" with diminished enforcement and weakened or not exercises authority. 

Maybe.  But there can be no question that various notions of Communism and acceptance if not blessing of homosexuality now have widespread support among Catholic Bishops. 
They quite clearly are not doing anything about it.  They are not cleaning their own house. 

The Virus of the False Spirit of Vatican II has fed the larger cultural virus of "Proportional Morality", or Moral Relativism.  Previous Popes, including Benedict XVI and John Paul the Great, have fought this sort of thing quite explicitly.  Once a culture is infected with Proportional Morality the next step is to deny the existence of Intrinsic Evil. 
We see that everywhere today.  Everything is "Relative".  Things are relatively good, or relatively bad; there is no sin, there is no evil.  There is a blending of sin; it's all relative. 
Or, there is the opposite, as in disgraced Cardinal Bernardin's "Seamless Garment" approach to sin, in which abortion is no more or less evil than missing Mass on Sunday.  You can go to hell for one just as well as the other, so what's the difference?  In Bernardin's interpretation, there is either sin, or not sin; all actions are covered by one blanket or the other.  By this interpretation, there could be no such thing as a saint, nor could there be any such thing as intrinsic evil. 
And it's all touted to be Catholic. 

Follow the lay example that ended the Arian Heresy.

Bishop Gracida points to the first heresy, the Arian heresy, for an example of what the laity can do to stop this advance of evil, by taking aim at the Kasper Heresy at the root of it all. 
When Bishop Arius of Alexandria began preaching a homily involving the non-Trinitarian nature of Jesus, the laity themselves rose up, right in Church.  Some of them just walked out; some of them shouted Arius down, yelling "No!  No!  That's Not True!"  When any priest or presbyter preached the heresy, that sort of thing happened. 
It was a lay earthquake.  It was this near lay revolution that brought about the First Council of Nicaea, in which Arianism was condemned as a heresy. 

At that time a majority of Bishops ascribed to the Arian heresy.  Get that; it's a vitally important point.  A majority of Bishops were Arian or semi-Arian.  Only the Pope and Athanasius argued correctly, against a majority of Bishops.  The Council produced the Creed, and the notions of Arius were suppressed. 

Can we do that today?  Do we have the guts?  Do we even have the proper formation in the first place? 
What do you suppose would happen if, in a Chicago Church, for instance, if the homily addressed favoring Communion for cohabiting couples or adulterous couples or homosexual couples, and someone stood up and shouted "No!  No!  That's Not True!  That's Wrong!  That's Not Catholic!" 
Do you suppose any Bishop, let alone the Pope, would treat those laymen favorably? 

It's getting to the point where we may have to find out, because the Bishops are not doing anything about it.  We cannot just let the Church go down the sewer by default. 

Pope Francis' Post Family Synod Exhortation.

Amoris Letitia is now available.  It's huge; 264 pages.  It is Loosey-Goosey on doctrine.  No change in Church teaching, but a lot of vague language about Pastoral flexibility and reaching out to imperfect or irregular families and irregular couples.  While maintaining that homosexual activity is intrinsically evil, he calls Pastors to reach out to cohabiting and divorced-remarried couples, to include them in the Church community, short of receiving sacraments. 

Much weight is given to near condemnation of "rigid" doctrine and tradition and orthodoxy, to the point that we have to wonder where he might be seeing any of it.  All I see is the exact opposite.  There is little or no adherence to doctrine or tradition or orthodoxy.  Really, the only return to tradition and orthodoxy I see is in the youngest and most recently ordained Priests, and there remains the question of whether numbers of new ordinations even equal the number of priests retiring.  The rigid orthodoxy Francis writes about is extinct, or nearly extinct. 

Black and white definitions of sin are blurred.  There seems, to me, to be an emphasizing of what is worthy or ideal, or maybe just a little bit better, over what is sinful and condemned and not to be done.  Paragraph 27 provides one example, in discussing Jesus' discourse with the woman caught in adultery.   

" ... We see this in a particular way in the scene of the woman caught in adultery; in front of the Temple, the woman is surrounded by her accusers, but later, alone with Jesus, she meets not condemnation but the admonition to lead a more worthy life. ... " 

But, did He really tell her to become a little more worthy, or, to sin no more?  What would have been wrong with using the word sin here? 

I have no doubt that all the heavy emphasis placed on conscience, whether properly or improperly interpreted, will lead many irregulars to come forward to receive Communion.  And I have no doubt that many Pastors will be of the same persuasion.  Bishops like Cupich already stand self-condemned, in public view. 

The Shepherd's Crook, the ancestral predecessor of the modern day Bishop's staff, had two purposes:  to lead the sheep and to strike the wolf.  Granted, today, they're mostly for show.  But it also must be granted today that most Catholic Bishops are mostly Bishops for show. 

Anyone who reads this document had better read it with the recommended "hermeneutic of continuity" because it does not always refer to past teachings on various points.  Pope Francis assumes we know what has gone before; recognizing what indeed has gone before, there probably is nothing really awry here, but there are not the usual normal references included, it's a really big document, and much of it may be beyond my scholarly researching skills anyway. 

By my reading, which may be questionable, the Holy Farther is calling on Pastors for a more proactive going out to these irregulars to get them to join congregations, although they are denied sacraments.  To get them to participate in Parish life and to contribute to it in whatever ways they may be disposed.  All while slowly convincing them or converting them from their sinful state, so that they eventually convert totally, on their own, in their own time.  That's what it looks like to me. 

And it raises the same question I asked in the Skepticism page, which is: 

Should you surround yourself with bad people?  Should your children, and your grandchildren, surround themselves with bad people?  Should obviously  gross and bad and downright evil behavior be tolerated in your presence, in your home, at your table, in your business, on your street, in your institutions, as a normal part of the living of your life? 
That question could be extended to the Parish family.  Should the congregation surround itself with bad people? 
Now, you may argue that these people are not "bad", per se, but merely "irregular", or maybe imperfect.  Relatively good, maybe, in that they might regularly attend Mass or something. 
Why do we have the Church?  What is it's purpose? 
Is there any difference between who is in it and who is outside of it? 

What's the difference? 

=====
Sarcastic Acronym Hover-Link Footnotes: For the convenience of those readers using devices that lack a mouse, these footnotes are provided for all webpages, in case any webpage contains any hover-links. (If you don't have a mouse, you can't "hover" it over a link without clicking just to see the simple acronym interpretation. Click any footnote link to see the acronym and a detailed explanation; "Hover" the mouse over it just to see the simple interpretation.)
SLIMC1
Secularist Liberal Intellectual Media Complex
GESGOEAEOT2
Gradually, Ever So Gradually, Over Eons And Eons Of Time
PEWAG3
Punctuated Equilibrium's Wild-Assed Guess
TTRSTF4
Them There Real Scientifical-Type Fellers
TTRSPTF5
Them There Real Smart Perfesser-Type Fellers
TTRSJTF6
Them There Real Smart Journalistical-Type Fellers
SNRTACBT7
Surely No Right Thinking Adult Could Believe Today
STNSEACPB8
Surely Today No Serious Educated Adult Could Possibly Believe
WDN9
We Don't Know
BMDFP10
Baboons, Mongrel Dogs, Filthy Pigs and ...
HBAACOTE11
Human Beings Are A Cancer On The Earth
ACLU12
Anti-Christian Litigation Union
FLORMPORIF13
Flagrant Liar, Or, Mindless Parrot, Or, Innocent Fool
MEJTML14
Marxist Ends-Justify-The-Means Liar
IEJTML15
Islamic Ends-Ends-Justify-The-Means Liar
MPAV16
Marxist Principles And Values
WBESSWG17
Wise, Benign, Elite, Super-Scientific World Governance
TRMITM18
The Reason Man's In This Mess
IYI19
Intellectual Yet Idiotic
TTRSCBTF20
Them There Real Smart Catholic Bishop Type Fellers
IACMPVND21
Illegal-Alien-Criminal Marxocrat-Party-Voting Nation-Destroyers
PEJTML22
Palestinian Ends-Justify-The-Means Liar
PSYOP23
"Psychological Operation" Mind Trick
CDC24
Covid Developmentally Challenged
LGBTQ+25
Every Letter Represents A Serious Psychotic sexual Identity Disorder
[All Web Pages listed in Site Map by date-of-publication;
oldest at the top, newest at the bottom of the list.]

Culture=Religion+Politics;  Who Are We?  Vic Biorseth
The Brilliantly Conceived Organization of the USA;  Vic Biorseth
Return to the BLOG page
Return to the HOME PAGE
Subscribe to our Free E-Zine News Letter
Comment
Respond to this WebPage immediately below the last comment.
Or,
---
Date:  Wed Apr 13 11:30:24 2016
From:  anna
Email:   misstrish321@yahoo.com
Location:  
Comment: 
I recently had a sunday brunch with few cws for awhile and a person sat near me and spoke to another person at table.  it made news lately what the pope is doing, and the man at the table said with conviction "who am I to judge".  I couldn't help myself but said we were given intelligence and reasoning to judge though not to condemn.
we reduce ourselves to insects if we leave the judging to certain others; as every piece of periodical, papers, etc. is judgement of one sort or another. with this the person turned his back to me and left me out of conversation.  Funny

---
Date:  Fri Aug 05 12:37:12 2016
From:  top8305
Email:   
Location:  Pembroke Pines / FL / USA
Comment: 
Bro Vic,

Theological Censures Against Amoris Laetitia Revealed http://www.onepeterfive.com/theological-censures-amoris-laetitia-revealed/

http://2n613ar7ekr056c3upq2s15c.wpengine.netdna-cdn.com/wp-content/uploads/2016/07/45-theologians-censure-AL.pdf

http://2n613ar7ekr056c3upq2s15c.wpengine.netdna-cdn.com/wp-content/uploads/2016/07/cardinal-letter2.pdf

Nineteen listed Censures (the most grievous):
"Most if not all of them fall under the censures of aequivoca, ambigua, obscura, praesumptuosa, anxia, dubia, captiosa, male sonans, piarum aurium offensiva, as well as the ones listed."

Scandalosa: 13
Prava: 10
Haeretica: 9
Sacrae Scripturae contraria: 9
perversa: 8
Erronea in fide: 5
perniciosa: 5
falsa: 4
impia: 3
blasphema: 3
Temeraria: 2
derogans praxi sive usui et disciplinae Ecclesiae: 1

Pax Christi in Regno Christi
The Peace of Christ in the Realm of Christ
- Pope Pius XI


---
Date:  Fri Aug 05 2016
From:  Vic Biorseth
Comment:  
Top8305: 
Thank you for these links! 
Especially to the specific theological research, and the long list of prominent signatures.  Even if this was not supposed to be published to the public yet, it is refreshing to know that someone other than us bottom feeding simple laymen are alarmed by what's going on here. 
I'm almost ready to issue a long sigh of relief.  Almost; but not quite. 
It is going to take strong decisive leadership from among the college of Cardinals to really straighten this out. 
We know that the Church will triuimph.  But when, Lord?  When?

Regards,
Vic
---
Language and Tone Statement

Please note the language and tone of this monitored Website. This is not the place to just stack up vulgar one-liners and crude rejoinders. While you may support, oppose or introduce any position or argument, submissions must meet our high Roman Catholic and Constitutional American standards of Truth, logical rigor and civil discourse. We will not participate in merely trading insults, nor will we tolerate participants merely trading insults. Participants should not be thin-skinned or over sensitive to criticism, but should be prepared to defend their arguments when challenged. If you don't really have a coherent argument or counter-argument of your own, sit down and don't embarrass yourself. Nonsensical, obscene, blindly &doggedly anti-Catholic, anti-American, immoral or merely insulting submissions will not be published here. If you have something serious to contribute to the conversation, be prepared to back it up, keep it clean, keep it civil, and it will be published. We humbly apologize to all religious conservative thinkers for the need to even say these things, but the Hard Left is what it always was, the New Leftist Liberals are what they are, and the Internet is what it is.
"Clickbait" advertising links are not acceptable for posting here. 
If you fear intolerant Leftist repercussions, do not use your real name and do not include email or any identifying information.  Elitist Culturally Marxist Pure Authoritarians cannot and will not tolerate your freedom of speech or any opposition to their rigid authoritarian, anti-equality, anti-life, anti-liberty, anti-property, hedonistic, anti-Constitution, pro-Marxist, pro-Islam, anti-Catholic, anti-Christian, anti-Semitic, anti-male, sexist, pro-homosexual, anti-heterosexual, anti-white, racist, anti-Western, anti-American, Globalist, anti-Nation, blatantly immoral, totally intolerant and bigoted point of view. 
Copyrighted Material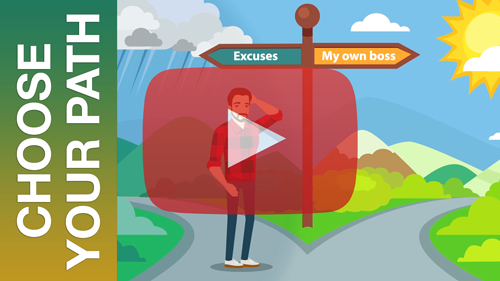 Solopreneur Opportunity Links, for a
Solo Build It WebSite