Site best viewed on a computer screen - not optimized for cell phones
Latest 50 articles published or updated here: BLOG (Web-Log) Page

Disorder: The confusion resulting from the loss of well defined Rules.
The growing disorder in Obama's America, and in Pope Francis' Catholic Church. 

Vic Biorseth, Thursday, January 22, 2015
https://www.catholicamericanthinker.com/
Do we stand in truth, or not?  If the answer to that question is yes, then, before we can even begin championing or defending the truth, we must be able to speak it.  Out loud.  In all company.  In all situations.  Against all opposition.  If we are ever so intimidated and so cowed that we dare not even so much as speak the truth out loud, then, all is lost.  Truth then is at such a disadvantage as to not even exist. 
For Christians, playing the game of life, the Bible provides a rule book for the game.  So long as the rules are followed by all, there is order, and things make sense.  The game of life is played in an orderly fashion.  When the rules are not obeyed by some, or, worse, when the rules are changed or somehow made vague and subject to personal interpretation, the result is disorder and confusion. 
For American citizens, playing the game of life, the Constitution provides a rule book for the game.  So long as the rules are followed by all, there is order, and things make sense.  The game of life is played in an orderly fashion.  When the rules are not obeyed by some, or, worse, when the rules are changed or somehow made vague and subject to personal interpretation, the result is disorder and confusion. 
Another word for disorder and confusion is chaos.  Loss of rules. 

The purpose of the Church is to save souls, and to provide a path to salvation for those who are willing to be saved.  To show the way, reveal the truth and set the rules for the living of this life.  The rules involve the Commandments, promoting the virtues, avoiding the vices.  Disciples who seek to walk in grace and avoid disgrace may trust each other, to a high degree, to willingly seek the good and avoid sin and evil.  Individually and collectively.  Fallen and imperfect creatures that we are, it is always easier to stay within the rules when we are in good company with like minded Christians.  People to whom rules matter. 
The purpose for the American government is to provide for the common defense, ensure domestic tranquility (protect the citizenry from crime), provide good currency and postal service, and protect citizen rights.  That's it, in a nutshell.  Not to feed us, or clothe us, or shelter us, or educate us, or medicate us, or direct us and control us, other than by reasonable representative law that is limited by the Constitution.  The business of the government is strictly to govern, in other words.  And as an important part of governing, to protect our Constitutionally established citizen rights, so that we can be free to take care of ourselves and our families. 
The Church provides our ecclesial rules, and the government provides our civil rules, and it is up to us to live by them as best we can.  In an imaginary perfect world, the rules of salvation and the rules of civil order would be in harmony and not conflict with each other.  In early American history, they were indeed harmonious, perhaps as harmonious as may be expected in an imperfect world. 
But, strictly worldly Marxist false ideologies involving feigned perfection of society entered the picture circa 1848, and the slow starting but continually accelerating destruction of rules and order began, affecting both the ecclesial and the civil orders.  The goal of Marxism is, and was from the beginning, disorder, confusion, chaos and Revolution. 
The Marxist seeds of discord and disorder involve the feigned unfairness of existing inequalities, not in rights before the law, but in strictly worldly possessions, income and wealth.  Which is natural.  But Marxism opposes nature, and nature's Author.  Always.  The purely worldly equalities Marxism falsely claims to be able to establish are all quite impossible to establish.  The only equality Marxism hates and opposes is the existing, uniquely American principle of the equality of all men before the law.  From the President on down. 

America is currently ruled - quite literally - by Comrade President Obama, peace be upon him.  Those of us who were paying attention knew from the outset that he was and is an anti-American, anti-Constitution Marxist, practically from birth.  He is steeped in Marxism and anti-Americanism, and there is no part of Marxism that is in any way compatible with America as founded and constituted.  Marxism is diametrically opposed to liberty and property, and therefore, the free market.  In fact, Marxism demonizes the natural free market as a demonized straw villain it calls Capitalism, which it falsely projects to be a controlled system of man. 
Comrade Obama, peace be upon him, is systematically destroying Constitutional America.  I expect that from him.  He is a Marxist Revolutionary. 

The Church on earth is currently ruled by Pope Francis, the Vicar of Christ.  As we have stated in multiple previous articles, he is, at the very least, infected with Marxist ideology and belief in various Marxist falsehoods about the world, including the "perfectibility" of this world.  He seems to be heeding the Marxist call to a New World Order, in which the world will be made perfect, devoid of hunger and want. 
But all of Marxism is a lie. 
I hate saying these things.  But nobody is saying them, and they must be said.  Only God and Pope Francis know whether he is a Marxist of the died-in-the-wool Revolutionary variety, or, whether he has been seduced by the many lies of Marxism into being one of the infamous "Useful Idiots" of Marxism, helping the cause. 
But here we are.  Virtually every public pronouncement issued by Pope Francis raises questions and causes confusion.  He says one sentence, and Liberals and Conservatives issue interpretations and explanations and elaborations for the next two weeks.  One minute, the moral degenerates within the Church are celebrating something he said, and the next, the solid doctrinaires within the Church are celebrating.  Sometimes, both at the same time. 
The simple fact that there are moral degenerates, in large numbers, still within the Church, in and of itself, should tell you something about the condition of the Church on earth. 
The result, for most of us laymen?  Confusion and disorder.  Chaos. 
Where the hell are the rules? 

Francis' heart bleeds for the hungry and the homeless and the destitute, but his head fails to identify their state of ruler-ship.  Their society, or their government, or both, are in some way immoral and corrupt, or there would not be large numbers of hungry and homeless and destitute people.  That's just the way it is.  When a moral people are free to earn property and able to participate in free commerce, they prosper; when they are not, they don't.  Very simple; nothing to it. 
Freedom and security - and a good set of moral rules - transforms them from dependent mouths to feed into human capital, producing wealth, and a blessing to their land. 

The Marxist invention of viewing various "gaps" as somehow being evil may be its most successful lie.  The now infamous income gap, the wealth gap, the education gap, the whatever gap, are always touted to be something for government to somehow control or eliminate, by law or regulation. 
"The rich get richer and the poor get poorer" is the repeated mantra. 
Well, the rich may get richer, because new wealth is always being created, and over time the quantity of wealth goes up as its value goes down.  It's called inflation.  But the poorest never get poorer, because, mathematically, there is nothing below zero. 
Bottom line, there have been income gaps since the dawn of income, and there will be income gaps until the end of income, or until Christ comes again.  The only possible way to make all income equal is to eliminate income altogether.  Then it will be equal. 
There have been wealth gaps since the dawn of private property, and there will be wealth gaps until the end of private property, or until Christ comes again.  The only way to make all wealth equal is to eliminate private wealth altogether.  Then it will be equal. 

Marxist lies about the percentage of wealth held by the rich as opposed to the poor may be among the most egregious.  Most of the world's wealth is not even held by people, but by governments.  And the more "redistribution" that occurs, the more wealth the governments have, and the less wealth the people have.  It never - and I mean never - gets honestly of fairly redistributed to anyone. 
Obamunist and Marxocrat controlled government "redistributionism" is systematically destroying the American middle class it falsely claims to be uplifting.  It is purposely unleashing blatant immorality, attacking our religion, stealing private property, restricting commerce in every way possible, and doing all this and more in direct and flagrant opposition to the Constitution, the supreme law of the land.  And no one is doing anything about it.  The rules are gone. 

In all of world history, no person in poverty was ever raised to the economic middle-class through redistribution.  No economic middle-class was ever created by redistribution, or improved by redistribution.  All redistribution has ever done, and all it will ever do, is further impoverish someone.  It uplifts no one, outside of government. 

The same can be said of "Minimum Wage" laws, whether global, national, state, regional, local or whatever.  They are an interference with the natural economic law of supply and demand.  they unnaturally affect the prices of goods and services provided by competitive people or their companies, through the artificially mandated and enforced cost of labor to produce them. 
Comrade Obama, peace be upon him, insists that, through minimum wage laws, no one should have to live on less than $15,000 per year.  But if that limit is enforced by law, the minimum wage worker will be far more likely to be unemployed than to be making $15,000 per year.  All minimum wage laws do is raise unemployment, and create a black market for illegal workers who will be paid "under the table" and not pay taxes.  Bad laws always encourage lawlessness. 
I expect that sort of thing from Comrade Obama; he's a Marxist Revolutionary, and he's a liar.  That's what he does.  That's what Marxist Revolutionaries do. 
But I expect more from the Vicar of Christ.  If Pope Francis even understands the natural and very simple economic law of supply and demand, he's got a very funny way of showing it.  And if he does understand it, then he opposes it, in favor of Marxist redistributionism. 
Like I said, I hate to say these things, but they are true.  Anyone who touts government elimination of any Income-Gap, or Wealth-Gap, is either an evil deceiver, or downright stupid.  There just isn't any nice way to say this.  To oppose natural economic law is the same as opposing any other natural law, which is to oppose the author of nature.  To try to take charge of nature, and change it. 
Speaking of that ...

Comrade Obama, peace be upon him, intends to push the Global Warming Hoax to the max.  Again, I expect that from him.  All it is going to do is further restrict and strangle business, radically raise unemployment, and take untold billions or trillions of dollars out of the private sector and move them into the governments of the world.  And do nothing whatsoever to the climate. 

And it will move billions or trillions into the deep pockets of Al Gore, the Global Warming Huckster In Chief.  It is planned that, internationally, all companies and even all nations will pay Al Gore for something called Carbon Credits, which he and he alone holds monopolistic control over.  Eventually, per plan, there will be some kind of global law insisting on this theoretically environment-saving extortion.  Every major corporation and every nation on earth will be forced to pay it.  That's the plan. 
Obamunism is pushing it, the Marxocrat Party is pushing it, and so is the Republicrat Party, although not officially or openly.  Along with everything else in the Obama agenda.  All political blustering aside, all bloviating for the cameras aside, and all public pretenses at opposition aside, the Republicrat Party Leadership is all in with the entire Obama agenda.  At the end of every feigned political battle they ferociously fight for the cameras, they will cooperate in a bipartisan way with the Obama Revolution.  I mean Transformation.  Because they know how to get things done.  And because they represent not us, but their big-money Republicrat Party political owners.  I mean donors. 
Again, I expect that, from current Marxist-dominated Washington DC.  But I hope for better from the Pope of the Catholic Church.  Pope Francis - again, with uncertainty of meaning - signals agreement with the giant anthropomorphic global warming fraud. 
What can I say?  Not only is man-caused global warming not settled science, it isn't even science.  It is another branch of scientism, highjacked by Marxism.  You don't need any advanced education to recognize this hoax for what it is.  All you need to know is this: 

Gas is permeable; glass is impermeable. 
You can build an effective greenhouse out of glass. 
You cannot build an effective greenhouse out of gas. 

We went into more detail in the Global Warming treatment.  There is no such thing as a greenhouse gas.  Carbon dioxide is not only completely harmless, it is necessary to sustain life on earth.  This is all pure nonsense. 

I thank God that civil politics, revolutions and organization of worldly civil government is not part of the infallible deposit of faith, and thus not something that can be infallibly proclaimed from the Chair of Peter.  But even within the authority of the Chair of Peter, all I hear about whatever this Pope said last is mixed messages, confusion and disorder. 
What gives me pause is how he seems quick to downgrade and remove princes of the Church who are the fiercest and most solid in Catholic doctrine, and to promote and draw in those who are the weakest and loosest in Catholic doctrine. 
What are the rules? 
Where is the unity of the Catholic Church itself? 
Why am I confused? 
Pray for the Pope. 
===

This is Roe v Wade day, a date that will forever live in infamy.  It marked the beginning of the American slaughter of the innocents. 
Pray for the babies. 

=====
Sarcastic Acronym Hover-Link Footnotes: For the convenience of those readers using devices that lack a mouse, these footnotes are provided for all webpages, in case any webpage contains any hover-links. (If you don't have a mouse, you can't "hover" it over a link without clicking just to see the simple acronym interpretation. Click any footnote link to see the acronym and a detailed explanation; "hover" the mouse over it just to see the simple interpretation.)
SLIMC1
Secularist Liberal Intellectual Media Complex
GESGOEAEOT2
Gradually, Ever So Gradually, Over Eons And Eons Of Time
PEWAG3
Punctuated Equilibrium's Wild-Assed Guess
TTRSTF4
Them There Real Scientifical-Type Fellers
TTRSPTF5
Them There Real Smart Perfesser-Type Fellers
TTRSJTF6
Them There Real Smart Journalistical-Type Fellers
SNRTACBT7
Surely No Right Thinking Adult Could Believe Today
STNSEACPB8
Surely Today No Serious Educated Adult Could Possibly Believe
WDN9
We Don't Know
BMDFP10
Baboons, Mongrel Dogs, Filthy Pigs and ...
HBAACOTE11
Human Beings Are A Cancer On The Earth
ACLU12
Anti-Christian Litigation Union
FLORMPORIF13
Flagrant Liar, Or, Mindless Parrot, Or, Innocent Fool
MEJTML14
Marxist Ends-Justify-The-Means Liar
IEJTML15
Islamic Ends-Ends-Justify-The-Means Liar
MPAV16
Marxist Principles And Values
WBESSWG17
Wise, Benign, Elite, Super-Scientific World Governance
TRMITM18
The Reason Man's In This Mess
IYI19
Intellectual Yet Idiotic
TTRSCBTF20
Them There Real Smart Catholic Bishop Type Fellers
IACMPVND21
Illegal-Alien-Criminal Marxocrat-Party-Voting Nation-Destroyers
PEJTML22
Palestinian Ends-Justify-The-Means Liar
PSYOP23
"Psychological Operation" Mind Trick
CDC24
Covid Developmentally Challenged
LGBTQ+25
Every Letter Represents A Serious Psychotic sexual Identity Disorder
[All Web Pages listed in Site Map by date-of-publication;
oldest at the top, newest at the bottom of the list.]

Culture=Religion+Politics;  Who Are We?  Vic Biorseth
The Brilliantly Conceived Organization of the USA;  Vic Biorseth
Return to the BLOG page
Return to the HOME PAGE
Subscribe to our Free E-Zine News Letter
Respond to This Article Below The Last Comment

Comment
Respond to this WebPage immediately below the last comment.
Or,
---
Date:  Fri Jan 23 2015
From:  Vic Biorseth
Comment:  
ChurchMilitant.tv's "Mic'd Up" is back on the air again, and the first broadcast after all the rebuilding seemed perfectly appropriate to this new page.  Right on the heals of Comrade Obama's disgusting "State of the Union", this is titled "The State of the Church".  Click the image for the video. 
It's really, really good to know you're not all alone on the battlefield.  Way back when, boatloads of Catholic Bishops should have been going to prison.  But here we are. 

Regards,
Vic
---
Date:  Sat Jan 24 2015
From:  Vic Biorseth
Comment:  
Friends and enemies:
Something Rush said yesterday has been slow cooking in the back of my mind.  It's something I think most of us probably always knew but never put into words.  Added to the Moron Vote, and the Dependent Vote aligned against Constitutional America, there is another enemy voting faction to consider:
The flat-out immoral vote.  Call it the Shameless Vote. 

This is not just limited to the Marxocrats, although that is the official Party of immorality.  These are all the people, including lots of big shot celebrities, CEOs and famous people who see Billary Clinton, for example, not as an absolutely disgusting moral degenerate, but as a rock star; even a heroic figure.  An example to live up to. 
Slight immoralities among Republicrats are loudly condemned by these same people, who would never condemn Billary, no matter what he did.  To them, such reprobates, who get away with their mortal sins, are always heroic figures, not to be chastised in any way.  More power to them.  So it was with Teddy Kennedy, the murderer of Chappaquiddick.  No problem there. 
For these voters, morality and moral norms apply to the political opposition only.  For them, the fact that they condemn Republicrats for far, far lesser moral offenses proves that they still know what morality is.  They simply apply morality hypocritically, and politically.  I believe this applies in the ecclesial order, too.  It should not surprise us so much when a Priest or a Bishop gives political support to such moral monsters as predominate among all the Marxocrat Party office holders, and among all the Obamunist regime political appointees. 
===
Our Constitution is now inoperative.  There are no rules. 

When political power is centralized enough to be seized, someone ruthless enough to seize it will seize it.  The centralization of political power is going on unabated and unresisted.  The more uncontrolled political power is concentrated in the American Presidency, the more irresistible a power grab will become.  The absolutely ruthless one who ultimately seizes that power may be a Marxist, a Moslem, or both, or neither.  But it will happen. 

That's where all of this is headed.  Don't say you were not warned. 

Regards,
Vic
---
Language and Tone Statement

Please note the language and tone of this monitored Website. This is not the place to just stack up vulgar one-liners and crude rejoinders.  While you may support, oppose or introduce any position or argument, submissions must meet our high Roman Catholic and Constitutional American standards of Truth, logical rigor and civil discourse.  We will not participate in merely trading insults, nor will we tolerate participants merely trading insults.  Participants should not be thin-skinned or over sensitive to criticism, but should be prepared to defend their arguments when challenged.  If you don't really have a coherent argument or counter-argument of your own, sit down and don't embarrass yourself. Nonsensical, obscene, blindly & doggedly anti-Catholic, anti-American, immoral or merely insulting submissions will not be published here.  If you have something serious to contribute to the conversation, be prepared to back it up, keep it clean, keep it civil, and it will be published.  We humbly apologize to all religious conservative thinkers for the need to even say these things, but the Hard Left is what it always was, the New Leftist Liberals are what they are, and the Internet is what it is. 
"Clickbait" advertising links are not acceptable for posting here. 
If you fear intolerant Leftist repercussions, do not use your real name and do not include email or any identifying information.  Elitist Culturally Marxist Pure Authoritarians cannot and will not tolerate your freedom of speech or any opposition to their rigid authoritarian, anti-equality, anti-life, anti-liberty, anti-property, hedonistic, anti-Constitution, pro-Marxist, pro-Islam, anti-Catholic, anti-Christian, anti-Semitic, anti-male, sexist, pro-homosexual, anti-heterosexual, anti-white, racist, anti-Western, anti-American, Globalist, anti-Nation, blatantly immoral, totally intolerant and bigoted point of view. 
Copyrighted Material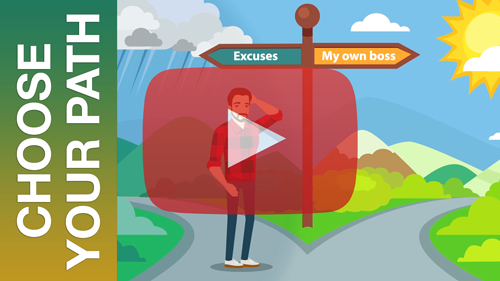 Solopreneur Opportunity Links, for a
Solo Build It WebSite