Site best viewed on a computer screen - not optimized for cell phones
Latest 50 articles published or updated here: BLOG (Web-Log) Page

New and Old Catholic Liturgy

Vic Biorseth, https://www.catholicamericanthinker.com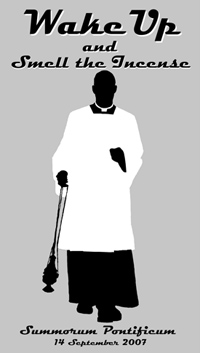 Question to keep in mind as you read: who's liturgy is it?
As background information leading into the explanation and description of the 1962 Mass, we need to touch lightly on events related specifically to liturgical changes, and the "Liturgical Reform" that took place during the pre-Vatican II, Vatican II and post-Vatican II periods.
Once upon a time, all Catholic Churches were laid out and built so that anyone standing inside facing the altar would be facing East, toward Jerusalem. The Council of Trent, which firmed up and formalized Latin liturgy, changed that, and facing the altar no longer necessarily meant facing East. However, the Tabernacle containing the sacred Body and Blood remained on the altar, and remained the focal point of the whole architectural design of the Church. The priest, and the people, continued to face the Tabernacle.
Early on, the VC II changes in liturgy were described by many experts, including such luminaries as Dietrich von Hildebrand and Fr. Kenneth Baker SJ of Homiletic and Pastoral Review as a liturgical revolution rather than any sort of liturgical reform. The late Archbishop Annibale Bugnini figured most prominently in these changes, from the beginning. A specialist in liturgical studies, Fr. Bugnini was appointed in 1948 by Pius XII to Secretary of the Commission on Liturgical Reform. Then in 1956 he was appointed Consultant to the Sacred Congregation of Rites, and then in 1957 to Professor of Sacred Liturgy in the Lateran University.
In 1960 Fr. Bugnini was appointed Secretary to the Preparatory Commission for the Liturgy of the Second Vatican Council, a position that enabled him to exert a major influence on the whole of universal Catholic liturgy. His essentially personal draft of the new liturgical schema, which would come to be known as the Bugninin Schema would later be the one placed before the Council Fathers, despite the severe objections and criticism of Cardinal Gaetano Cicognani, President of the Commission. It was a great triumph for Fr. Bugnini.
Suddenly, and without public comment or explanation, John XXIII summarily dismissed Fr. Bugnini from his office on the Commission and from his University Chair. Although the reason has never been disclosed it had to have been of a very serious nature; two Cardinals, Lercaro and Bea, strongly intervened on Fr. Bugnini's behalf, but did not succeed.
The Bugnini Schema, which would ultimately become the Constitution on the Liturgy, contained many generalized, vague and ambiguous terms. While likely to be viewed by the faithful in the most orthodox light, the door of ambiguity was left open to too broad interpretation, perhaps purposely so. Those working on the wording were not Bishops, but "periti" (experts), many appointed by Bugnini, tasked by the bishops to work out the details. Many warned of the danger of allowing the periti free reign over such broad liturgical areas. Cardinal Heenan of Westminster complained that the Coucil Fathers only had opportunity to discuss very general liturgical principles, and that the periti were really doing it all. He later wrote that the periti had done far more changes than John XXIII had intended, and was sure that John, before his death, was not aware of just how extensive these changes were.
Cardinal Heenan further alleged that the periti had purposely left wording vague, that interpretations were open to modernism, and that he feared that that might be their actual intention. (Much later five commissions would be appointed, to interpret and implement the Council's very general liturgical decrees. The members of these commissions would be chosen, for the most part, from the ranks the Council periti.)
What happened next is very hard to understand. It is extremely doubtful that Paul VI knew whatever it was that John XXIII knew about Fr. Bugnini. John XXIII's successor, Paul VI, appointed Fr. Bugnini to the very post from which John XXIII had summarily dismissed him: Secretary to the Preparatory Commission for the Liturgy of the Second Vatican Council. Fr. Bugnini went back to work with his friends on the vague Bugnini Schema. The Commission was theoretically without real power, since everything it developed would eventually need to be ruled on by a curial Congregation. For reasons not clear, Paul VI dissolved the Commission and incorporated it into the Sacred Congregation for Divine Worship. And, he appointed Fr. Bugnini as Secretary of that Congregation. Fr. Bugnini was now far more powerful than ever, and able to work the liturgical "revolution" of his original design completely unhindered.
In 1972 Fr. Bugnini was consecrated Archbishop. In 1974 he made his now famous boast that his reform of Roman Catholic liturgy had been a "major conquest of the Catholic Church." He also publicly announced the last phase of his liturgical reform, which involved the "adaptation or 'incarnation' of the Roman form of the liturgy into the usages and mentality of each individual church." Meaning: infinitely variable liturgy. Catholic liturgy in India, for instance, might be nearly indistinguishable from Hindu liturgy.
Suddenly, again, in July 1975, Paul VI, like John XXIII, without public explanation, summarily dismissed Archbishop Bugnini from his post; again, there was no public reason given. His entire congregation was dissolved, and those retained were merged into the Congregation for the Sacraments. Bugnini's dismissal raised howls of outrage and protest from liberals all over the world. The Archbishop was appointed to the "exile" post of Apostolic Pro Nuncio to Iran.
Rumors surfaced and were widely published that Paul VI had been given evidence that Bugnini was involved in Freemasonry, and was in fact a Mason. The volume ratcheted up to a scandalous roar, with broad and loud publication, but the Vatican would neither confirm nor deny the rumor. The fact that a consecrated Prince of the Church was so publicly pilloried as a Mason, and that the Holy See did not come to his defense, speaks volumes.
Yet, no reason has ever been given for the dismissal and exile of Archbishop Bugnini. Fr. Joseph Gilineau, SJ, was one of Bugnini's periti, an extreme version of the so-called liberal Catholic, and a staunch supporter of the Bugnini Schema and liturgical direction. He wrote of the Mass as most Catholics knew it at that time, with great pride and unusual honesty, this: "To tell the truth it is a different liturgy of the Mass. This needs to be said without ambiguity: the Roman Rite as we knew it no longer exists. It has been destroyed." It looks like that was the intent all along. It's hard to imagine anyone intending to reform something by destroying it.
Since then we have all witnessed and been through (or read about) the great Liturgical Wars that resulted from all of this. We've seen the Clown Mass and the Balloon Mass and the Cowboy Mass, and hopefully that's all permanently done. Lingering on here and there are the disgusting displays of portly nuns in leotards prancing around the altar doing their invented Liturgical Dance routines.
The most potentially harmful and seemingly permanent liturgical change involves loss of lay respect for Jesus Christ's actual presence in the Most Blessed Sacrament of the Altar. It's not only the priest turning his back on Him, but the whole notion of the people receiving Him in the hand, while standing. Lay men and lay women just handing Him to each other, as an absolutely common, ordinary, every-day, routine. There appears to be absolutely nothing extraordinary about the every Sunday practices of the lay so-called "extraordinary" Eucharistic ministers.
But the pendulum has been swinging in the conservative direction for some time now. Today, you can find quite a diversity in precisely how the Novus Ordo (New Order) Mass is offered in America; Bugnini's dream lives on, I suppose, in the fact that the way the Mass is offered appears to be almost entirely a function of the nature of the individual Pastor cooperating with an overall consensus of his congregation. An individual Catholic church may thus be seen to have a unique liturgical personality, much like all Protestant churches.
There are, and maybe always will be, churches in which a major fraction of the congregation regularly act as "extraordinary" Eucharistic ministers, almost to the point of outnumbering the people attending Mass. There are, and perhaps always will be, churches in which the exchange of the Gift of Peace turns into an aisle-crossing, back-slapping, cheerful hug-fest, and a major, ten-minute or more Party Time, just before Holy Communion.
Of course, most (I think) individual churches cannot be accurately described that way. Ordinary and quite common use of "extraordinary" ministers is minimal; the Gift of Peace is just done without fanfare and major interruption; and there is more of a sense that people are there less to get something out of it than to give God His due. We really are supposed to offer the Mass for Him, not for us; and in return, He gives us His sacred Body and Blood. Liturgy allows us to do that in a fixed, recognizable, customary way.
For an excellent example of the Novus Ordo Mass said in Latin, go to the Assumption Grotto Church in Detroit, Michigan. There, you will see how far to the conservative side it is possible for the pendulum to swing. It's the New Mass, but not as Bugnini and the periti intended it to be. The whole thing, except for the readings and the homily, is in Latin, with a little Greek. There are no lay lectors, and no extraordinary Eucharistic ministers. There is no exchange of the Gift of Peace; that's always been just a Pastoral option, like everything else. The Priest faces the Altar, and God, rather than the people. Communion is received on the tongue while kneeling at the Communion Railing. All altar boys, no altar girls. The music is Latin chant, and it is exceedingly well done.
Again, what I have just described is the Novus Ordo Mass, but done in a manner in which I'm sure a majority of the Council Fathers would have approved, if they had been given the chance. So, even when the nature of the practice of the Divine Liturgy is left up to chance encounters between the personality of a Pastor and the consensus of his flock, sometimes something good will come out of it. You might still have to shop around a little, wherever you live, to find the more conservative individual parishes. But the search is worth it.
In general, the more conservative an individual Church's liturgy is found to be, the more likely it is for that Pastor to be a strong and decisive leader as well as a traditionalist. The large numbers of parishioners commonly found at highly orthodox parishes is not so much of a reflection of how the Pastor compromises with the flock so much as it is a reflection of how lay Catholics need and seek and even hunger for strong, traditional clerical and Pastoral leadership. We actually hunger for it.
In a previous article, On Straying, Right or Left, from the Catechism, I partially addressed the Catholic traditionalists who actually went schismatic over post-Vatican II liturgical abuse as follows.
We have today in America many Catholic clerics and theologians whose over-emphasis of Social Justice issues and promotion of Liberation Theology reveals a streak of underlying Secularist Marxism, which is antithetical and antagonistic to Catholicism and to Americanism. I'm sure we're not alone there; Protestant denominations, too, have their own clerical and theological political activists of varying stripe and spot. We are Americans, living in America. Part of being a good American means using our intellect and cognitive abilities to separate the wheat from the chaff, and the secular from the ecclesial parts of a message, whether from the Ambo or from the Bully-Pulpit.
But what today causes the most arguments, spiritual stress, drop-off in attendance and parish-shopping among older practicing Catholics in America involves radical changes in church design and radical changes in liturgy. The changes always seem to be at the expense of ancient tradition, which is apparently seen and presumed, in most American diocesan quarters, as somehow being bad and not preferred. The absolutely radical and quite sudden liturgical changes witnessed in American Catholic churches after Vatican II caused a major disruption in American Catholic prayer life, to say the very least.
Among other problems, it precipitated the St. Pius X split, or schism, of the Lefebvre-ites, from the Catholic Church. The Society of St. Pius X, founded by the late Archbishop Marcel Lefebvre, sought to continue the Old Mass in accordance with the old 1962 missal and the pre-1962 missals. The Lefebvre-ites and other schismatics continue the Tridentine Mass and consider the Novus Ordo Mass to be heretical, partially because of changes in actual liturgical words, and partially because Pius V, in 1570, strongly reinforced the Tridentine Mass and Missal in his Apostolic Constitution "Quo Primum", in which he established the ipso facto excommunication of any future violators.
However, we must remember, no matter how much we might come to love it, Church liturgy still comes under the heading of small-t tradition, as opposed to large-T Tradition, as represented by articles of the Creed, or dogma, or the strongest and longest held doctrines of the Church, which come out of the unchanging Depositum Fidei. The exact rubrics of the Tridentine Mass were not used by Christ at the Last Supper, nor were they used by the Apostles and the other disciples when they came together on Sundays (Acts 20:7) for the breaking of the bread and the prayers. And Pius V left an exception, in saying without Our approval and consent, in which the "Our" is interpreted to be the Royal Our, meaning the reigning pontiff. Who [Paul VI] granted approval. The Church (meaning, the Magisterium) and the Church alone establishes correct liturgy; not you, not me, and not Lefebvre. Unlike America, the Church is not a Democracy; we do not get to vote on this.
These schismatics claim that all the popes since Vatican II are anti-popes and that the Church is in some sort of suspended animation or something until a real pope comes along. And all of this is based on nothing more than liturgy. These people are almost as off-base as the wildest of the new liturgists who brought about the worst of the liturgical abuses we've all seen. We all just need to get over it. The Novus Ordo Mass is quite beautiful when properly offered. There is only one Church, and one ultimate authority, and if we don't like the new liturgy, then we are called to adhere to the new liturgical teaching with a submission of faith. Put your faith in the Church He founded, and guides. You can still find a lot of decent Catholic churches here, and you can still participate in a perfectly valid Catholic Mass. And I can testify that after you've participated enough times, it will become your fixed tradition. Hopefully, they won't change it again for awhile.
Again, liturgy is small-t tradition; it didn't come out of the unchanging Depositum Fide. Our Lord Jesus Christ did not wear any special Roman vestments at the Last Supper. Over time, despite any original evil intent of some among the designers, the Novus Ordo Mass has settled down and become more fixed and less variable. While some Masses offered in some Catholic Churches still have the look and feel of anything goes liturgy, they are becoming exceedingly rare. When you find a consistently orthodox Novus Ordo Mass, you will have gone a long way toward finding a consistently orthodox Pastor.
The terrible thing about the post-Vatican II liturgy is the near absence of the Tridentine Mass. The liberals very nearly succeeded in eliminating it completely; as I write these words, you have to hunt far and wide to find a church that offers it. When you do find one, it will be crowded, and much of the crowd will be young people. Surprise. We are blessed to have one Tridentine Mass every Sunday at one of our four parish-cluster churches. Not many people can say that in America today.
We pray that now, with Benedict XVI's new motu proprio, that will begin to change, the sooner the better. I predict that EWTN will begin televising the old Mass at the first date they can legitimately offer it. May it be the beginning of a major trend.
Viva il Papa!
===
Update Saturday, August 16 2014:
The Latin Mass has moved from our four-parish cluster into its own Church, which is Holy Family Catholic Church, offering the Latin Mass. 

Added video link above Friday March 10, 2017, to highlight the need to step up against liturgical abuses, with the backing of the 2004 Redemptionis Sacramentum from the Congregation of Divine Worship and the Discipline of the Sacrament. 

=====
Sarcastic Acronym Hover-Link Footnotes: For the convenience of those readers using devices that lack a mouse, these footnotes are provided for all webpages, in case any webpage contains any hover-links. (If you don't have a mouse, you can't "hover" it over a link without clicking just to see the simple acronym interpretation. Click any footnote link to see the acronym and a detailed explanation; "hover" the mouse over it just to see the simple interpretation.)
SLIMC1
Secularist Liberal Intellectual Media Complex
GESGOEAEOT2
Gradually, Ever So Gradually, Over Eons And Eons Of Time
PEWAG3
Punctuated Equilibrium's Wild-Assed Guess
TTRSTF4
Them There Real Scientifical-Type Fellers
TTRSPTF5
Them There Real Smart Perfesser-Type Fellers
TTRSJTF6
Them There Real Smart Journalistical-Type Fellers
SNRTACBT7
Surely No Right Thinking Adult Could Believe Today
STNSEACPB8
Surely Today No Serious Educated Adult Could Possibly Believe
WDN9
We Don't Know
BMDFP10
Baboons, Mongrel Dogs, Filthy Pigs and ...
HBAACOTE11
Human Beings Are A Cancer On The Earth
ACLU12
Anti-Christian Litigation Union
FLORMPORIF13
Flagrant Liar, Or, Mindless Parrot, Or, Innocent Fool
MEJTML14
Marxist Ends-Justify-The-Means Liar
IEJTML15
Islamic Ends-Ends-Justify-The-Means Liar
MPAV16
Marxist Principles And Values
WBESSWG17
Wise, Benign, Elite, Super-Scientific World Governance
TRMITM18
The Reason Man's In This Mess
IYI19
Intellectual Yet Idiotic
TTRSCBTF20
Them There Real Smart Catholic Bishop Type Fellers
IACMPVND21
Illegal-Alien-Criminal Marxocrat-Party-Voting Nation-Destroyers
PEJTML22
Palestinian Ends-Justify-The-Means Liar
PSYOP23
"Psychological Operation" Mind Trick
CDC24
Covid Developmentally Challenged
LGBTQ+25
Every Letter Represents A Serious Psychotic sexual Identity Disorder
[All Web Pages listed in Site Map by date-of-publication;
oldest at the top, newest at the bottom of the list.]

Culture=Religion+Politics;  Who Are We?  Vic Biorseth
The Brilliantly Conceived Organization of the USA;  Vic Biorseth
Return to the BLOG page
Return to the HOME PAGE
Subscribe to our Free E-Zine News Letter
Comment
Respond to this WebPage immediately below the last comment.
Or,
---
Date: Mon Mar 23 18:01:24 2009
From: C Timmons
Email: ct195291@hotmail.co.uk
Location: Coatbridge
Comment:
You say that EWTN will begin televising the old Mass at the first date they can legitimately offer it...
What do you mean by this, why can't they screen it? Do you [see] it being screened soon?
Thanks
---
Date: Tue Mar 24 12:31:06 2009
From: Vic Biorseth
Comment:
C. Timmons:
That was just guess-work on my part, and perhaps wishful thinking.
Churches say the Mass that is authorized by their diocesan bishop, and the ordinary Mass is the Novus Ordo, or New Mass. The Latin Mass is the extraordinary Mass. We're not watching too much TV these days, but I've seen two Latin Masses on EWTN since I wrote this article. Unfortunately, most of the Masses I've seen have been of the New Order, which isn't bad when done as on EWTN.
Some few years back EWTN was forced by their bishop to modify the Novus Ordo as said on TV so that the celebrant faced the congregation instead of the Blessed Sacrament. I was hoping, and still hope, that Mother would be able to get some sort of dispensation to allow the whole program to move to the Latin Mass. I pray something like that might be in the works, but have no way of knowing.
Regards,
Vic
---
Date: Sun Mar 07 19:48:58 2010
From: Nomad Nat
Email: Nomadnat@me.com
Location: Missouri, USA
Comment:
It may be of interest to note that the SSPX are not sedevacantists, have continued to honor the Pope- and most recently as last Nov have had their Bishops ordinations normalized by Pope Benedict XVI. While there had been much struggle and media rumor regarding the group- no formal eclesiastic actions had ever been fulfilled against them.
---
Date: Mon Mar 08 05:21:26 2010
From: Vic Biorseth
Comment:
(I looked this up for reader's information: sedevacantist derives from the Latin term sede vacante meaning the seat is vacant; a sedevacantist believes that the current pope is not a valid pope due to heresy, violation of dogma or invalid succession.)
---
Date: Sun Mar 07 19:57:19 2010
From: Nomad Nat
Email: Nomadnat@me.com
Location:
Comment:
I've been reading your site in free moments for two days. I've recommended it to a wide range if people. Truly rich content and thought provoking--
---
Date: Mon Mar 08 05:43:13 2010
From: Vic Biorseth
Comment:
Nomad Nat:
Thank you so much, and may the Lord bless you.
Regards,
Vic
---
Date: Tue Jun 22 14:55:34 2010
From: BJE
Email:
Location: Madison, Wis.
Comment:
The term "extraordinary Eucharistic minister" in your article is incorrect. Only a priest is a "Eucharistic Minister" or "ordinary minister". An "Extraordinary minister of Holy Communion" is a person deposed to assist in the distribution of Holy Communion.
---
Date: Tue Jun 22 19:59:13 2010
From: Vic Biorseth
Comment:
BJE:
Yes, yes, I suppose so. Extraordinary minister of Holy Communion may be more pedantically correct than Extraordinary Eucharistic Minister.
Regards,
Vic
---
Date: Sun Dec 04 15:05:02 2011
From: Herb
Email: elcid1970@aol.com
Location: Columbia, SC United States
Comment:
When my wife & I attended Mass and heard the "changes" to the English liturgy, they seemed to us to be more restoration than revolution. But the celebrant caused more confusion than consensus as he explained the words "consubstantial with the Father". After Mass I got out my 1959 St. Joseph Daily Missal and the English of the Nicene Creed says therein, "of one being with the Father". Oh well. It does sound, however, like the changes are part of a growing movement to overthrow the liturgical excesses that were wrongly said to have been justified by Vatican II. If it means no more guitars, tambourines, and dancing in the aisles during the "sign of peace" (which I have always despised because I'm old fuddy-duddy, ask my wife) then restoring the grandeur, awe and dignity of the Holy Sacrifice of the Mass is now an attainable goal. The Sixties are finally over and will not be missed.
---
Date: Mon Dec 05 05:51:10 2011
From: Vic Biorseth
Comment:
Herb:
Correct; what it sounds like is what it is. The recent changes in liturgical language involve a return to the absolute literal translation from the original Latin to English, as it should have been done in the first place. The word Consubstantial is the correct term – the word did not even exist until the Church invented it to describe the unique relationship of the Trinity. That, and all the current changes you now see are, in essence, old and not new. It is a return to tradition and the original language. Thank God.
Regards,
Vic
---
Saturday, December 08, 2012
Converted Page to SBI! Release 3.0 BB 2.0.
---
Date:   Sat Aug 16 2014
From:  Vic Biorseth
Comment:  
Changes pursuant to changing the website URL and name from 
Thinking Catholic Strategic Center to
Catholic American Thinker.
Pulled the trigger on the 301 MOVE IT option June 1, 2014. Working my way through all the webpages.  . 
Regards,
Vic
---
Date:  Sat Nov 12 12:21:49 2016
From:  Rosalie
Email:   princesse_perle@yahoo.ca
Location:  Montreal / QC / Canada
Comment: 
Why do you call St. Pius X schismatics?  I attend Mass at one of their chapels and they do mention and accept the Pope as head of the Church on Earth.
Thank you for your response.

---
Date:  Sun Nov 13 2016
From:  Vic Biorseth
Comment:  
Rosalie:
St. Pius X was no schismatic, but the SSPX (Society of St Pius X) of the late Archbishop Marcel Lefebre (Nov 29 1905 - Mar 25 1991) is indeed schismatic.  See the EWTN document on the subject at:
https://www.ewtn.com/expert/answers/sspx_fssp.htm. 
Do not mistake Pope St. Pius X for the SSPX.  There are Churches, schools, libraries, buildings, etc., dedicated to and named after St. Pius X all over the world. 

Regards,
Vic
---
Date:  Thu Dec 23 11:48:14 2021
From:  Laslunas
Email:   Laslunas@gmail.com 
Location:  Pinoswell Nm
Comment: 
Glory to God. We have found a beautiful church with traditional services.  Seek the truth. 
Stand strong. Many blessings to all who take the steps. 
---
Language and Tone Statement

Please note the language and tone of this monitored Website. This is not the place to just stack up vulgar one-liners and crude rejoinders.  While you may support, oppose or introduce any position or argument, submissions must meet our high Roman Catholic and Constitutional American standards of Truth, logical rigor and civil discourse.  We will not participate in merely trading insults, nor will we tolerate participants merely trading insults.  Participants should not be thin-skinned or over sensitive to criticism, but should be prepared to defend their arguments when challenged.  If you don't really have a coherent argument or counter-argument of your own, sit down and don't embarrass yourself. Nonsensical, obscene, blindly & doggedly anti-Catholic, anti-American, immoral or merely insulting submissions will not be published here.  If you have something serious to contribute to the conversation, be prepared to back it up, keep it clean, keep it civil, and it will be published.  We humbly apologize to all religious conservative thinkers for the need to even say these things, but the Hard Left is what it always was, the New Leftist Liberals are what they are, and the Internet is what it is. 
"Clickbait" advertising links are not acceptable for posting here. 
If you fear intolerant Leftist repercussions, do not use your real name and do not include email or any identifying information.  Elitist Culturally Marxist Pure Authoritarians cannot and will not tolerate your freedom of speech or any opposition to their rigid authoritarian, anti-equality, anti-life, anti-liberty, anti-property, hedonistic, anti-Constitution, pro-Marxist, pro-Islam, anti-Catholic, anti-Christian, anti-Semitic, anti-male, sexist, pro-homosexual, anti-heterosexual, anti-white, racist, anti-Western, anti-American, Globalist, anti-Nation, blatantly immoral, totally intolerant and bigoted point of view. 
Copyrighted Material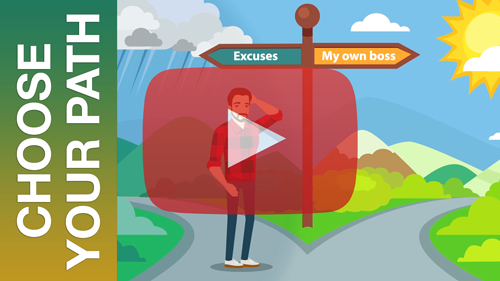 Solopreneur Opportunity Links, for a
Solo Build It WebSite