Download a Permanent Printable PDF Version of This Article.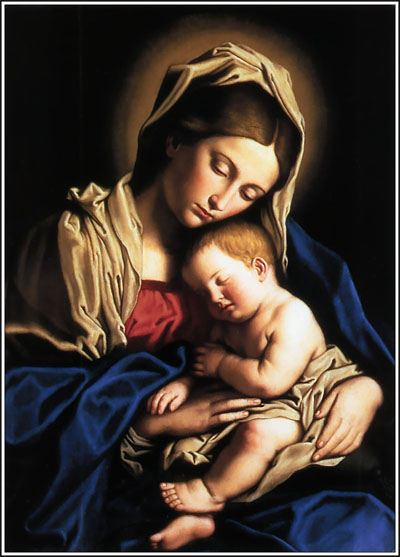 Responses to questions re Perpetual Virginity of Mary. 

From the "brothers of the Lord" to "The Davinci Code" to the word "until" in Matt. 1:24-25, the ancient Hebrew cultural notion of Professed Perpetual Virginity is doomed to be repeatedly challenged.

To Blessed Mary, Ever Virgin

Vic Biorseth, http://www.CatholicAmercianThinker.com
We have before us the notion of Mary's perpetual virginity, which, periodically, always seems to be an issue to be called into question, by someone. Even prominent popular authors today will call into question not only the verity of Scripture, but even the chastity of our Lord, for the sake of book sales. The challengers usually reveal an ignorance of the Scriptural-era Hebrew cultural notion of the professed virgin.
Understanding this historical cultural notion is prerequisite to understanding the wording of certain Scriptural passages; in the time and culture of the period, all young women in that culture were assumed to be virgins, and they would be normally referred to as young women; the only ones that would be referred to as virgins, whether in Scripture or elsewhere, would be those who had taken vows involving lifelong virginity, involving dedication to the Lord. Both men and women took such vows, although the practice predominated among women. St. Jerome, in the opinion of many, the greatest Scripture scholar who ever lived, opined that even St. Joseph had eventually taken such a vow.
The inspired author of Luke 1:26-27 would never have referred to Mary as a virgin if she was no different than all the other young ladies at the time, all of whom were virgins; she would have been referred to simply as a young woman, like all the others. The fact that she was referred to in this Scripture verse as a virgin is quite remarkable; that particular usage had a major significance in that time and place and culture.
Some contend that Matt. 1:24-25 indicating that Joseph had no relations with Mary until she bore her first-born son indicates somehow that he had relations with her afterward. It indicates no such thing. Until (Greek: heos) simply means hither to or up to and makes no statement at all about any future activity. For example, 1 Cor. 15:25 statement that Jesus must reign until He has put all His enemies under His feet does not mean that He will not reign afterward.
And, some contend that the terminology first born son itself carries within it the notion that there must have been other sons. Well, again, we need to look to ancient Hebrew cultural norms. First born son was a legal as well as an important cultural term. It denoted the one to whom the inheritance goes. It involves a significant legal birth-right, a significant familial rank, and a significant cultural title. The first born son was always announced with proclamation and fanfare.
The most recent popular challenge to the Scriptural era cultural notion of perpetual virginity comes to us in the Da Vinci Code, a quite popular best seller. It appears to have been motivated by some vague anti-Catholicism, but on closer examination what it turns out to be is anti-Christian, and a great deal more anti-Protestant than anti-Catholic, even though it appears that it wasn't planned thataway.
It involves a power-play by the Fathers of the Council of Nicea in 325 AD, in which they, under the direction of the newly converted emperor Constantine, manufactured new "scripture" in which Jesus Christ was made to be divine. Previously, he had just been a pretty cool guy with a lot of wisdom, see, and a lot of popularity among the common people. The author seems to have followed ancient heretics, beginning with Arius, always opposing orthodoxy, supporting heterodoxy, and agreeing with the opponents of the possessors of the Keys and the power to bind and to loose. A rather negative way to look at the history of the Church, and to take the part of those who lost the argument, some of whom formed heretical cults.
The fictional new small-s scripture story of the Code involves a wild story of how the un-divine Jesus married Mary Magdalene, see, and went to live with her in Europe, where they had children, and thus His bloodline continues; and the Catholic Church covered it all up and secretly corrupted Scripture in doing so, just to keep their phony religion going. But, genius that he was, Da Vinci figured this sneaky Catholic Scriptural trickery out, see? And then he hid all kinds of clues regarding it in his artwork, so that some future Inspector Clouseau could one day decipher them. See?
The errors in the Da Vinci Code, which appear on nearly every page, are so gross as to be comical. This goes for any subject area of study, from history, to art, to art history, to Scripture, to Scripture history, to the life and religion and behavior of Da Vinci, to even the timing regarding the very existence of cults and groups used in the Code. While I elsewhere take issue with America's Catholic Bishops, in their majority, I must here congratulate them on an excellent new website addressing the many errors of the Code, which may be found right here: American Bishops Respond to the Da Vinci Code.
A couple of Protestants I argued with over this seemed pleased with themselves and the apparant discomfort of Catholics with the roaring success of the Da Vinci Code until I pointed out to them that this book calls into question the divinity of the Lord. I'm still amazed that I even had to point that out to them. The very root of Christianity is mocked in a piece of fiction that is selling like hotcakes to Protestant readers.
And, of course, all of this Da Vinci crapola seems
more than plausible
to producers of TV
crockumentaries,
and to the usual show-biz gaggle of self-congratulatory air-headed puffball celebs who always get interviewed on such topics, and to others feigning expertise on something or other, pushing the "theory" of the
Code
on the gullible. As should be expected. All apostles, disciples and adherents of the ethos of
BMDFP10
and show-biz in general, which will include all members of the
SLIMC1
may be expected to uncritically and warmly embrace anything that appears even remotely to be anti-Catholic.
But, as discussed elsewhere in the Catholic American Thinker, the Catholic Church has multiple "pillars" on which to stand; Scripture, capital-T Tradition, and the Magisterium of the Church, with its power to bind and to loose, and with Peter's ability to "confirm his brethren" in the faith.
Protestantism has only one Pillar on which to stand: Scripture.
That's it. That's all they have to stand on, and the Da Vinci Code says its corrupted and cannot be relied upon. Note that Sola Scriptura is a Protestant dogma, not a Catholic one. It was invented by Martin Luther, and all of Protestantism embraces it. And what does Sola Scriptura say? We don't need no pope. We don't need no authority. We don't need no priesthood. We don't need no big-T Tradition. All we need is Scripture alone; Scripture is the sole authority I need, as an individual. Gimme my Bible and leave me alone; one man, one Bible, one interpretation, one denomination; I can be my own Church, and you can be your own Church.
Well, the Da Vinci Code just kicked the sole authority for all of Protestantism out from under it, because it says that all the Scripture they've been studying so carefully is false. And a surprising number of them haven't figured that out yet. And note well that the term Protestantism involves every single Western Culture denomination that calls itself Christian; that includes even the various non-denominational denominations, because they all follow the Protestant dogmas of Sola Scriptura and Sola Fidei. Stripped to their bare essentials, these two Protestant dogmas say, and indeed demand, that my salvation comes from me alone.
(Side note: Eastern Orthodox Churches are not Protestant; neither are they Western Culture Churches. These Churches are not heretical; they are in a state of "schism" with Rome; the only difference between them and Catholicism is that they do not recognize the supreme authority of the Pope on matters pertaining to the Depositum Fidei. Their teaching, liturgy and practices are otherwise (so far as I know) completely in accord with the Roman Catholic Church. They have carefully maintained full apostolic succession, all the Sacraments, and they consecrate a genuine Holy Eucharist. If you enter or pass by one of these Churches, know that He is physically present there in the Holy Eucharist, and act accordingly.)
Bottom line: the Da Vinci Code is just another quite popular and quite heretical piece of money-making literary crap. But that's OK; it's only a fictional book, and we live in a particularly tolerant nation, as we keep proving again and again. So the most that may be expected from our side is a war of words. And, in an open and tolerant society, anyone who verbally attacks the Truth, or the Gospel, or the Church should, in good justice, fully expect a strong verbal counter-attack.
Ain't America wonderful?
Brothers of the Lord, and Perpetual Virginity

Whether any outsiders or heretics accept it or not, Jesus never married, and He remained a virgin all His incarnate Earthly days.
But what of the brothers of the Lord mentioned so frequently in Scripture? What does that tell us about the perpetual virginity of Mary? Well, let's just apply a little Scripture study and a little critical thinking to the subject. There are two possibilities before us.
First argument: The Catholic Church has always maintained that the brothers of Christ were actually cousins, because there was no word for cousin in the Aramaic language of Galilee, the language of the Lord and of the Apostles. When the inspired authors of Scripture, through the use of educated scribes and/or translators, wrote the Gospels, Acts and Epistles in the New Testament language of Greek, they literally translated the word brother or brothers each time they encountered it in each story they were formally setting down and recording for all time. And this included those times that the speaker was actually talking about a cousin or group of cousins. So the orthodox Catholic perpetual virginity argument is that the "brothers of the Lord" quotations in Scripture refer in reality to "cousins" of the Lord.
Second argument: The opponents of this consistent Catholic catechesis maintain that these Scripture quotations mean exactly what they say, and if they didn't mean that, then they wouldn't say it. So the heterodox perpetual virginity argument is that the "brothers of the Lord" quotations in Scripture refer to actual sibling brothers of the Lord.
Obviously, one of these arguments is correct, and the other is incorrect.
We shall look at who these "brothers" were, identifying them through Scripture. If they were all siblings of the Lord, then they were all siblings of each other. I'm sure you will agree that if we can successfully disprove the sibling relationship of one of them to the Lord, then we will have disproved the sibling relationship of all of them to the Lord. If they are all siblings of the Lord, then they are all siblings of each other. To be siblings, all of them must have the same biological mother, and all of them must have the same biological father.
Brothers of the Lord are referred to in NT Scripture in Matt 12:46; Matt 13:55; Matt 28:10; Mark 3:31; Mark 6:3; Luke 8:19; John 2:12; John 7:3;5;10; Acts 1:14; 1 Cor 9:5; Gal 1:9.
And they are named in NT Scripture in
Matt 13:55 (James, Joseph, Simon and Jude);
Mark 6:3 (James, Joses, Judas and Simon);
Jude 1:1 (Jude, brother of James).
The one named most conspicuously, and always first, is James.
Open your Bible to Galatians 1:19, and there find
"But I saw none of the other apostles except James the Lord's brother."
There is absolutely no way to interpret that quotation of Paul other than that James, the brother of the Lord, was clearly identified by Paul as being one of the 12 apostles. There is no way around this interpretation.
Now we know that there were two and only two Apostles named James.
The first was the brother of John, and his father was named Zebedee, as is shown in Matt 4:21; 10:2; Mark 1:19; 10:35; Luke 5:10. There is no Scriptural or historical indication that Mary the mother of the Lord was ever married to a man named Zebedee.
The second was the other Apostle James, and his father was named Alpheaeus, as is shown in Matt 10:3; Mark 3:18; Luke 6:15. There is no Scriptural or historical indication that Mary the mother of the Lord was ever married to a man named Alpheaeus.
It is therefore not possible for James to be a sibling of the Lord. Scripture itself proves that the Blessed Virgin Mary was definitely not the biological mother of James, the brother of the Lord. And, since James was definitely not the sibling of Jesus, none of the other siblings of James were siblings of the Lord either.
The second (heterodox) argument, that the "brothers of the Lord" quotations in Scripture refer to actual sibling brothers of the Lord is thus clearly disproved by Scripture itself. Since this James is not a sibling brother of the Lord, none of James' sibling brothers or sisters are siblings of the Lord either.
The James in question was, of course, the Apostle, James the Lesser, son of Alpheaeus, who later would be martyred as the first Bishop of Jerusalem. His father is clearly and repeatedly identified as Alpheaeus, not the Holy Ghost, and not St. Joseph.
But then, who was the mother of this James, son of Alpheaeus if not the Blessed Virgin?
Unfortunately, the name Mary was then as it remains today a very common name. In New Testament Scripture, we have Mary, the God Bearer; we have Mary Magdalene, from whom He cast out seven demons; we have Mary, sister of Martha and Lazarus; we have Mary, mother of John whose other name was Mark; and, finally, we have the other Mary.
This enigmatic other Mary must have been a very close follower of the Lord, because she is mentioned so frequently, as being at the foot of the Cross of Crucifixion of our Lord, at His Tomb, and in the Upper Room. She is also clearly identified as the mother of James. References:
In Matt 27:56 she is identified, at the Cross, as "Mary, the mother of James and Joseph".
In Matt 27:61 she is identified, at the Tomb, as "the other Mary".
In Matt 28:1 she is identified, going to the Tomb, as "the other Mary".
In Mark 15:40 she is identified, at the Cross, as "Mary, the mother of James the younger and of Joses".
In Mark 15:47 she is identified, at the Tomb, as "Mary the mother of Joses".
In Mark 16:1 she is identified, going to the Tomb with spices, as "Mary the mother of James".
In Luke 24:10 she is identified, speaking to the Apostles regarding the Resurrection, as "Mary the mother of James".
Now, open your Bible to John 19:25, and there find
So the soldiers did this. But standing by the cross of Jesus were his mother, and his mother's sister, Mary the wife of Clopas, and Mary Magdalene.
Here in this passage we have all three of the Marys present at the Crucifixion identified, and at last we learn the name of the husband of the other Mary, the mother of James. And her husband's name is: Clopas. Now there are two possible Greek renderings of Clopas, and they are, first, Cle'opas, and second, guess what, Alpheaeus. By an amazing co-inky-dinky, that just happens to be the name of the father of James, the brother of the Lord. It is possible that this man is one of the two on the road to Emmaus who walked with the Lord, but only recognized Him later when He broke bread (Luke 24:18). Perhaps, like many Jews today, he changed to (or commonly used) a Gentile name to more easily blend with friends or colleagues, but his wife maintained the original Clopas.
Look again at John 19:25 above. Mary, the mother of our Lord, had another sister named Mary? Excuse me? Even today, with George Foreman and all his sons named George, it seems unlikely in the extreme that Mary's parents, Joachim and St. Ann, would name another daughter Mary. Tradition says that St. Ann was childless until quite late in life, when the Blessed Virgin was born, and she was probably an only child. So the other Mary might be a cousin, or, more likely, in my opinion, a sister-in-law.
If we assume that the Blessed Virgin Mary had no siblings, then the possibilities along that line are that the other Mary was Joseph's sister, or, that her husband, Clopas/Cle'opas/Alpheaeus was Joseph's brother. Which would make her the sister-in-law of the Blessed Virgin, and her children would be our Lord's cousins.
On the question of Mary's perpetual virginity, it always seems to be that those who oppose the orthodox teaching point to something vague and unspecific, such as the brothers of the Lord quotes in Scripture, which, as we have seen, are clearly disproved by Scripture itself. Opponents never produce any positive evidence opposing perpetual virginity, because they cannot. Yet we who support the orthodox teaching are continuously challenged to provide some sort of solid, empirical evidence supporting Mary's perpetual virginity. Why? It's the orthodox position. Shouldn't the heterodox position be the one required to produce solid evidence for their heterodox opposing of Mary's perpetual virginity? It is, after all, the orthodox teaching that is most solidly backed up by Scripture, Tradition, the Church Fathers, and by history.
Now, I am not prepared, after all of this, to pronounce that the First Argument - the orthodox teaching of the Church that the "brothers of the Lord" quotations in Scripture refer in reality to "cousins" of the Lord is hereby proven to be true beyond a reasonable doubt. But then such a pronouncement is unnecessary since the opposing argument is already proved false: James is not the child of the Blessed Virgin Mary although she may have had occasion to care for him, as a member of the extended family. St. Jerome speculated, among other things, that James might be a child of Joseph from a previous marriage, and although I doubt this, I cannot disprove it, and I have a lot of respect for the opinions of St. Jerome.
I think the crowning proof that our Lord had no sibling brothers lies in the fact that He gave His beloved mother over to the safeguarding of St. John, something He never would have done if He had a living brother. Open to John 19:26 and read:
When Jesus saw his mother, and the disciple whom he loved standing near, he said to his mother, "Woman, behold, your son!" Then he said to the disciple, "Behold, your mother!" And from that hour the disciple took her to his own home.
This would be unthinkable in Hebrew culture if our Lord had living siblings.
And, we have the early Church, and what she taught regarding our Lady's perpetual virginity. A few of the early quotes are available, referring to the Blessed Virgin as "ever virgin" in the Creed of Epephanius, 374 AD; Second Council of Constantinople 553 AD; Lateran Council 649 AD; St. Athanasius in Discourses against the Arians 358 AD. Her life-long virginity is attested to in St. Ambrose's The Virgins 377 AD, and in St. Basil the Great's Hom. in S. Christi Generationem 379 AD.
There has never been a time in all of Church history when anyone other than a heretic challenged the notion of the perpetual virginity of our Lady. The Catholic American Thinker agrees with the consistent teaching of Holy Mother Church regarding the perpetual virginity of the Blessed Virgin Mary, not only with a submission of will to official teaching, not only by faith, but also by simple reading of Scripture. We are all called to think about important things and not just gloss over them. Read Scripture as a critically thinking Catholic and see if you don't agree.
Hail Mary, full of grace;
The Lord is with thee.
Blessed art thou among women,
and blessed is the fruit of thy womb,
Jesus.
Holy Mary, mother of God,
Pray for us sinners,
now, and at the hour of our death.
Amen.
=====
Footnotes:
Smart-Assed Acronym Hover-Link Footnotes: For the convenience of those readers using devises that lack a mouse, these footnotes are provided for all webpages, in case any webpage contains any hover-links. (If you don't have a mouse, you can't "hover" it over a link without clicking just to see the simple acronym interpretation.)
SLIMC1
Secularist Liberal Intellectual Media Complex
GESGOEAEOT2
Gradually, Ever So Gradually, Over Eons And Eons Of Time
PEWAG3
Punctuated Equilibrium's Wild-Assed Guess
TTRSTF4
Them There Real Scientifical-Type Fellers
TTRSPTF5
Them There Real Smart Perfesser-Type Fellers
TTRSJTF6
Them There Real Smart Journalistical-Type Fellers
SNRTACBT7
Surely No Right Thinking Adult Could Believe Today
STNSEACPB8
Surely Today No Serious Educated Adult Could Possibly Believe
WDN9
We Don't Know
BMDFP10
Baboons, Mongrel Dogs, Filthy Pigs and ...
HBAACOTE11
Human Beings Are A Cancer On The Earth
ACLU12
Anti-Christian Litigation Union
FLORMPORIF13
Flagrant Liar, Or, Mindless Parrot, Or, Innocent Fool
MEJTML14
Marxist Ends-Justify-The-Means Liar
IEJTML15
Islamic Ends-Ends-Justify-The-Means Liar
MPAV16
Marxist Principles And Values
WBESSWG17
Wise, Benign, Elite, Super-Scientific World Governance
TRMITM18
The Reason Man's In This Mess
IYI19
Intellectual Yet Idiotic
TTRSCBTF20
Them There Real Smart Catholic Bishop Type Fellers
Culture=Religion+Politics;  Who Are We?  Vic Biorseth
The Brilliantly Conceived Organization of the USA;  Vic Biorseth
Return to the BLOG page
Return to the HOME PAGE
Respond to This Article Below The Last Comment

---
Date: Thu Jan 01 10:09:25 2009
From: Susan
Email:
Subject: Perpetual Virginity of Mary argument
Comment:
Happy New Year
I doubt it was shear accident that I stumbled onto your site. For the last year, from to time, I have searched for an answer to my question on the perpetual virginity of the Blessed Virgin. In the past, like you, I had always used Galatians 1:19 to start my argument against the false Protestant belief of brethren of our Lord. The argument was usually successful until I had a counter argument rudely thrown in my face supported by the USCCB Website, here:
http://www.usccb.org/nab/bible/galatians/galatians1.htm (Opens in a New Window)
(Note the footnote for Gal. 1:19) It states that 'James" was NOT one of the twelve! Needless to say, my Protestant friend has been using this as proof and trying to feed me crow ever since. Any ideas?
In Christ,
Susan Henderson
---
Date: Thu Jan 01 14:24:06 2009
From: Vic
Subject: Perpetual Virginity of Mary argument
Comment:
Susan:
Happy New Year to you, too; thank you very much.
I have about as much faith in the collective wisdom of the USCCB as I do in the shaky "interpretation" of the NAB version of the Bible, which is to say, it is quite a long way from total. I prefer the RSV, which is quoted by Rome in Vatican II documents, and by the Catechism of the Catholic Church, and is a whole lot closer to the Vulgate, the only version specifically blessed by the Church. In the RSV, there is no such note.
The note itself is questionable; on what basis can it claim that this James is not an Apostle? This is what the passage says:
But I saw none of the other apostles except James the Lord's brother.
I see no way to interpret this James' apostleship out of that verse. But, just for the sake of argument, let's just say that he is not an apostle.
Scripture has already established who James' father is – Clopas - and who his mother is – Mary Clopas – and since his father is not Joseph, and his mother is not the Blessed Virgin Mary, whoever he is, he is most certainly not the sibling brother of our Lord.
Hope this helps.
Regards,
Vic
---
Date: Day Mon Sep 06 21:03:05 2010
From: Joe
Email:
Location: Chula Vista, CA, 91917 USA
Comment:
If "brothers" means cousins, what about "sisters" in Matt. 13:56? When Jesus was 12 years old Jesus was brought to the temple by Joseph and Mary but Jesus did not go home with them and when His parents found Him, Mary said to Him, "Son, why have you treated us like this? Your father and I have been anxiously searching for you." It was clear that Joseph and Mary were living as husband and wife. It is contrary to Jewish culture for a spouse to live together and not have sex to produce children. Were they living as husband and wife but sleeping in separate beds? This is contrary even to Church teaching! Mary was entrusted to John His disciples because even Jesus' brothers did not believe in Him. Cf. John 7:5.
---
Date: Tue Sep 07 05:58:41 2010
From: Vic Biorseth
Comment:
Joe:
The same rule applies to sisters; Aramaic had no word for cousin, but it had a words for brother and sister.
It was not contrary to Jewish culture for avowed virgins to live together as man and wife and yet sleep in separate beds.
Reference to John 7:5 is pretty weak. Children not believing was not a good enough reason for our Lord to permanently estrange his mother from her own children.
The most important matter has been settled. We know from Scripture itself who the parents of "James the brother of the Lord" were, and they were not the Blessed Virgin and St. Joseph.
Regards,
Vic
---
Date: Thu Sep 30 07:38:33 2010
From: michael
Email: sojourneofel@yahoo.cm
Location: minneapolis,mn.usa
Comment:
Regardless of how one interprets Matt.13:55-56 "Is not his mother named Mary and his brothers James, Joseph, Simon, and Judas? Are not his sisters all with us?
… How do we understand Luke 2:22-24? "When the days were completed for their purification according to the law of Moses, they took him up to the Lord, just as it is written in the law of the Lord, "Every male that opens the womb shall be consecrated to the Lord"...
It would seem obvious that the Virgin Mary gave birth to our Lord Jesus Christ through the normal biological way.
---
Date: Thu Sep 30 18:48:13 2010
From: Vic Biorseth
Comment:
Michael:
That's right. The question does not revolve round how the Virgin Mary gave birth to our Lord; that was done in the normal biological way. The question at hand is how she became pregnant in order to bear our Lord. The angel Gabriel answered that question in Luke 1:34-35:
[34]And Mary said to the angel, "How can this be, since I have no husband?" [35]And the angel said to her "The Holy Spirit will come upon you, and the power of the Most High will overshadow you; therefore the child to be born will be called holy, the Son of God."
It is not given to us to understand, in a scientific manner, the Virgin Birth, any more than it is given to us to understand the Resurrection, or any other miracle. This is where we must bow before the mystery, and recognizing, let alone bowing before a mystery is something men of the world simply cannot do.
The consistent and persistent Tradition and teaching of the Church is that Mary lived a completely celibate life as an avowed virgin. I have seen no credible evidence to contradict that teaching.
Regards,
Vic
---
Tuesday, December 18, 2012
Converted Page to SBI! Release 3.0 BB 2.0.
---
Date:   Sun Nov 16 2014
From:  Vic Biorseth
Comment:  
Changes pursuant to changing the website URL and name from 
Thinking Catholic Strategic Center to
Catholic American Thinker.
Pulled the trigger on the 301 MOVE IT option June 1, 2014. Working my way through all the webpages.  . 
Regards,
Vic
---
Language and Tone Statement

Please note the language and tone of this monitored Website. This is not the place to just stack up vulgar one-liners and crude rejoinders.  While you may support, oppose or introduce any position or argument, submissions must meet our high Roman Catholic and Constitutional American standards of Truth, logical rigor and civil discourse.  We will not participate in merely trading insults, nor will we tolerate participants merely trading insults.  Participants should not be thin-skinned or over sensitive to criticism, but should be prepared to defend their arguments when challenged.  If you don't really have a coherent argument or counter-argument of your own, sit down and don't embarrass yourself. Nonsensical, immoral or merely insulting submissions will not be published here.  If you have something serious to contribute to the conversation, be prepared to back it up, keep it clean, keep it civil, and it will be published.  We humbly apologize to all religious conservative thinkers for the need to even say these things, but the Hard Left is what it always was, the New Liberals are what they are, and the internet is what it is. 

If you fear intolerant Leftist repercussions, do not use your real name and do not include email or any identifying information.  Elite Culturally Marxist Authoritarians cannot and will not tolerate your freedom of speech or any opposition to their own rigid pro-Marxist, pro-Islam, anti-Life, anti-Christian, anti-American, Globalist, anti-Nation, immoral, anti-white, racist, intolerant and bigoted point of view. 

Copyrighted Material