Site best viewed on a computer screen - not optimized for cell phones
Latest 50 articles published or updated here: BLOG (Web-Log) Page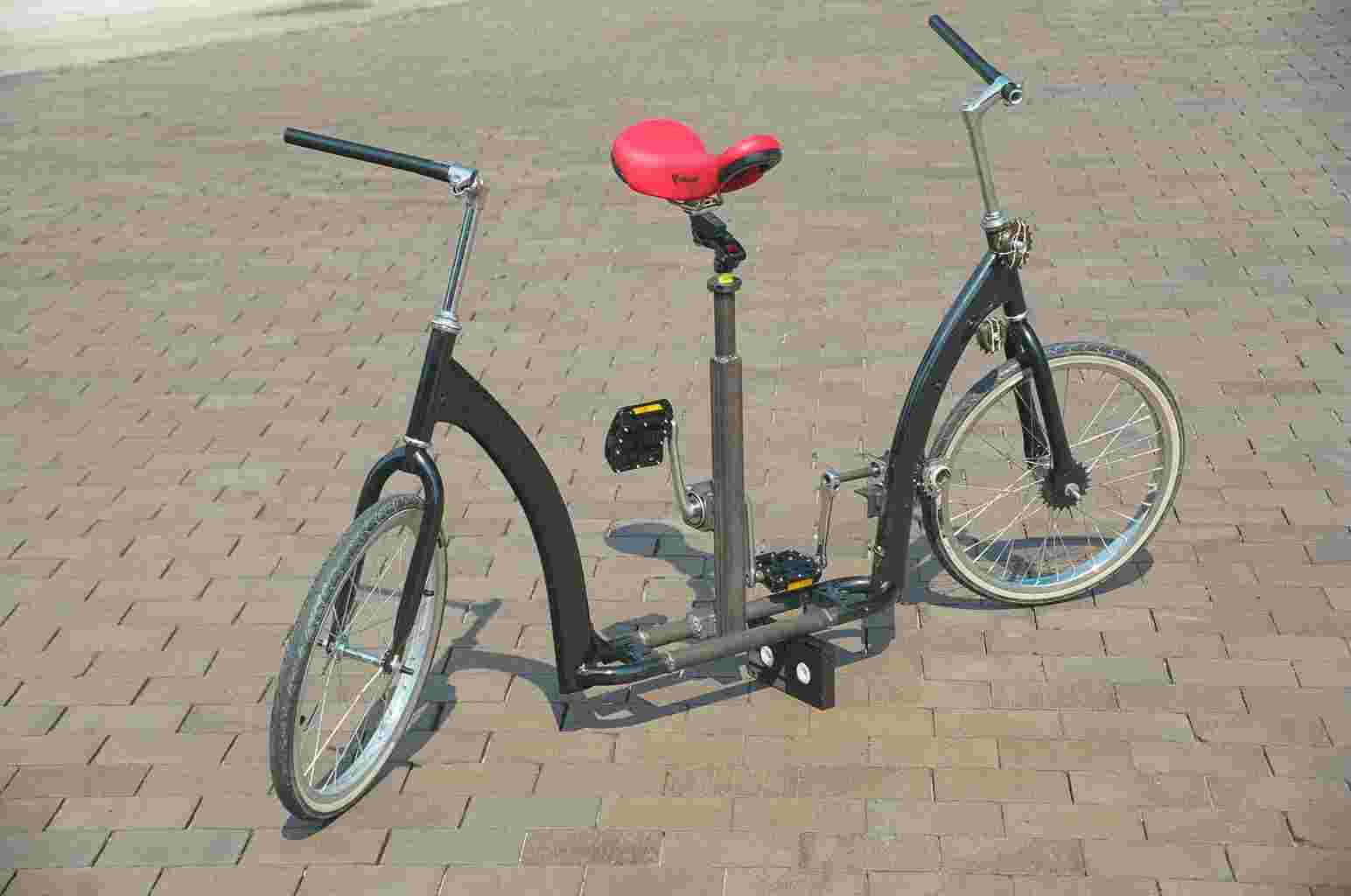 Godlessness: An un-reasoned, mal-directed, purposeless and pointless existence,
looking for a proper direction in all the wrong places.

Faith Versus Atheism.

Vic Biorseth, Sunday, August 22, 2010
http://www.CatholicAmericanThinker.com
The faith versus atheism contest once did not even exist. Then, it became a hot topic. Now, it rarely is even thought about. Atheism seems to have won by default.
"Don't you hate people who have to bring God into everything?" is a common comment you might hear as an openly devout Christian departs from the group conversation.
"Don't you hate people who have to divorce God from everything?" is a quiet thought I frequently have when conversing with elitists of one sort or another, whether the conversation revolves round science, politics, social problems, literature, music, art, gardening, animals, sports, cars, – anything at all. Once upon a time, God was everywhere; He still is, but what is different now is that, back then, everybody knew it. Today, most frequently, I feel like the Lone Ranger.
The Secularism movement has done its evil work well, and is still doing it. Most people think of the "secular" position to be somehow neutral and above the argument, and therefore the fair approach, to science, or whatever. It is not neutral, and it is not fair; it is evil. What secularism is, what it has been, what it still is, and what it is about is a purposeful, relentless and systematic excising and expunging of faith in God from mankind.
We talked about the breakup of philosophy into the now divorced sciences of theology and material science in the Modernist Heresy page, and we won't belabor those points again here. And, we discussed the "advance" of knowledge, and it's direction, in the Enlightenment and Scientism page, and we won't go over all that again here. What this page will cover is some of the broader areas adversely affected by man's rejection of God, and the attempt to put man in charge of nature, of man himself, and everything.
Arguments for God's Existence. St. Thomas Aquinas presented five proofs, or reasoned arguments, supporting the existence of one and only one God in his Summa Theologica.
The Unmoved Mover argument first presented by Aristotle, based on the fact that motion exists; things are moving. Any physical thing that is in motion requires something to have initiated that motion. Uncountable numbers of things are moving in many directions at many velocities; the argument says that there had to be one original movement to get it all going, and that primal first mover was God.
The Uncaused Cause Aristotelian argument states that every action or motion had a cause, and at the beginning of all actions or movements must be an uncaused first cause of all other causes, which would be God.
The Existence argument points to the beginning point of matter. What is matter, where did it come from, what is it doing here, why is there stuff that exists instead of nothing? Matter can be explained, catalogued, understood to a degree; but there had to be a first bit of substance, brought into being by something perhaps unsubstantial and certainly not understandable, which would be God.
The Degrees of Perfection argument describes how things exist along a two dimensional plane with perfection at one and imperfection at the other, in accordance with the nature of the thing. Temperature, for instance, finds its highest degree of perfection in fire, and the lowest in a frozen state. Fire then, the perfect degree of temperature, is held to be the root source of all temperature. In a similar manner, all other things are held to have a root source that is perfect according to the nature of the thing. Among these things are Truth, goodness, honor, virtue, etc. The perfect root of all things would be God.
The Teleological Argument, or the Argument Explaining Design defines the purpose (Greek Telos) clearly evident in the complex systems in existence. From atoms to solar-systems, from astrophysical phenomena to Human beings, everywhere man looks he sees incredibly complex working systems of matter, with purpose behind them. If one small thing changed, the system would not work. The atom would not hang together; the planet would not orbit its sun; the heart would not beat; reproduction would not occur; the moth could not fly; etc., etc., etc. Complexity with a purpose requires a design, and the designer of it all would be God.
These then were Aquinas' arguments supporting the existence of God.
Arguments Refuting God's Existence. Well, in a nutshell – there aren't any. "You cannot provide empirical evidence for the existence of God" is all atheism has in its arsenal, disregarding even the fact that empiricism may only address the material, and not the ephemeral or other-worldly. "There is no other world" they say, as they theorize about worm-holes and alternate universes, and "there is no such thing as super-natural" as they delve into Freudian "repressed memory" and Jungian "collective consciousness" and even "psycho-kinesis" on the therapist's couch.
Atheism has no empirical evidence supporting the non-existence of God, yet atheism believes, in the absence of any good evidences, that God does not exist. Atheism is thus a strictly faith based belief system, which is pretty close to the definition of a religion. Perhaps superstition might be a better word. Judeo-Christianity has its Revelation, in which God revealed Himself to man; and Judeo-Christianity has history, which strongly backs up it's Revelation story, and Judeo-Christianity has strong logical arguments, as in the Aquinas arguments listed above. Atheism has only the thin pretense that there is no God. Standing in the midst of and as an integral part of an obvious intricate design, atheism flatly states that all of this just happened by accident.
Atheism is thus both a silly and dangerous superstition. Atheism is a strictly faith-based belief regarding the supernatural that cannot be backed up by any observations, material evidences or even logical arguments.
What the secularism movement has done to us over time is to get us to take our eyes off of what's most important long enough to rearrange our priorities, so that what is most important has become least important, as we live our daily lives. We have lost track of the fact that the sins of the father are visited upon the son. The reason is that children raised up in abomination and sin are as disgusting to God as the abominable and sinful parents who raised them up. Thus, Moses lead his people forty years before sending them across the Jordan, so that an entire generation would perish first. We see this again and again in Scripture.
[26] As it was in the days of Noah, so will it be in the days of the Son of man.
[27] They ate, they drank, they married, they were given in marriage, until the day when Noah entered the ark, and the flood came and destroyed them all.
[28] Likewise as it was in the days of Lot -- they ate, they drank, they bought, they sold, they planted, they built,
[29] but on the day when Lot went out from Sodom fire and sulphur rained from heaven and destroyed them all --
[30] so will it be on the day when the Son of man is revealed.
(Luke 17)
[1] But false prophets also arose among the people, just as there will be false teachers among you, who will secretly bring in destructive heresies, even denying the Master who bought them, bringing upon themselves swift destruction.
[2] And many will follow their licentiousness, and because of them the way of truth will be reviled.
[3] And in their greed they will exploit you with false words; from of old their condemnation has not been idle, and their destruction has not been asleep.
[4] For if God did not spare the angels when they sinned, but cast them into hell and committed them to pits of nether gloom to be kept until the judgment;
[5] if he did not spare the ancient world, but preserved Noah, a herald of righteousness, with seven other persons, when he brought a flood upon the world of the ungodly;
[6] if by turning the cities of Sodom and Gomor'rah to ashes he condemned them to extinction and made them an example to those who were to be ungodly;
[7] and if he rescued righteous Lot, greatly distressed by the licentiousness of the wicked
[8] (for by what that righteous man saw and heard as he lived among them, he was vexed in his righteous soul day after day with their lawless deeds),
[9] then the Lord knows how to rescue the godly from trial, and to keep the unrighteous under punishment until the day of judgment,
[10] and especially those who indulge in the lust of defiling passion and despise authority. Bold and wilful, they are not afraid to revile the glorious ones,
[11] whereas angels, though greater in might and power, do not pronounce a reviling judgment upon them before the Lord.
[12] But these, like irrational animals, creatures of instinct, born to be caught and killed, reviling in matters of which they are ignorant, will be destroyed in the same destruction with them,
[13] suffering wrong for their wrongdoing. They count it pleasure to revel in the daytime. They are blots and blemishes, reveling in their dissipation, carousing with you.
[14] They have eyes full of adultery, insatiable for sin. They entice unsteady souls. They have hearts trained in greed. Accursed children!
[15] Forsaking the right way they have gone astray; they have followed the way of Balaam, the son of Be'or, who loved gain from wrongdoing,
[16] but was rebuked for his own transgression; a dumb ass spoke with human voice and restrained the prophet's madness.
[17] These are waterless springs and mists driven by a storm; for them the nether gloom of darkness has been reserved.
[18] For, uttering loud boasts of folly, they entice with licentious passions of the flesh men who have barely escaped from those who live in error.
[19] They promise them freedom, but they themselves are slaves of corruption; for whatever overcomes a man, to that he is enslaved.
[20] For if, after they have escaped the defilements of the world through the knowledge of our Lord and Savior Jesus Christ, they are again entangled in them and overpowered, the last state has become worse for them than the first.
[21] For it would have been better for them never to have known the way of righteousness than after knowing it to turn back from the holy commandment delivered to them.
[22] It has happened to them according to the true proverb, The dog turns back to his own vomit, and the sow is washed only to wallow in the mire.
(2 Peter 2)
We are doing again, and again, what the Jews did before us, again, and again. Read Jeremiah if you don't believe me. Whole peoples turned from God, and whole peoples were severely punished for it. Whole peoples turned back to God, and whole peoples were rewarded for it. We need to look at what's happening here today and recognize why.
The First Turning Away. Because God wanted man to love God, man was made in the image of God, with free will. Free will is required to love; without free will, there can be no love. Therefore, free will allowed man to not love God, and to make his own choices. In Genesis 3 we first hear the smooth, reassuring, sophisticated voice of the serpent, "Did God say, "you shall not eat of any tree of the garden?"" followed by the temptation that was camouflaged as a revelation: "You shall not die. For God knows that when you eat of it your eyes will be opened, and you will be like God, knowing good and evil."
Making God out to be a liar, and pretending to educate man into a new set of knowledge by which man might hope to make himself to be like God, knowing good and evil.
To be like God is to be able to disregard God, to some degree. Perhaps totally. This set the pattern, and set the stage, so to speak, for many repetitions of the same story. The whole notion is to be like God, to be in charge, to take over. To put God aside.
Note this well. When man seeks to be like God, knowing good and evil, he always tends to define evil down, and to define good down, until there is virtually no difference between good and evil. There are only "outcomes" that may only be judged worthy or unworthy, by the mood of the moment. God does not change; His Revelation and His Gospel Message do not change; His recorded holy Scripture does not change; so then, how is it that, over time, good and evil can change?
Man changes; and when man makes himself like God, knowing good and evil, good and evil change. Man then raises up his children in iniquity.
Results of Man Centered Programs. We don't have to look too far back into history, or even to far around ourselves this very day, to see the results of moving God out of the social conversation and allowing Man to take charge of everything.
Did you ever wonder how it ever came to be that very nearly a whole people, in Hitler's Germany, could, even at first, welcome such an obviously evil national mission? Look at all the veterans of the various lauded German military units with the name SS attached to them. These were the units assigned to execute "The Final Solution" to "The Jewish Problem." How could so many good men stoop to such depravity as these men demonstrated in carrying out their orders? The answer is that they were no longer good men. They had become Nazis, and Nazis are not good men. They were an abomination.
Germany had undergone a systematic secularization process, began with the Kaiser's Socialism, continued under the Marxism-tinged Weimar Republic, and perfected, by man, not by God, under Hitler's National Socialist Worker's Party. God was disregarded in Germany. Men thought they had become like God, knowing good and evil, and men were in charge of everything. And now we can all look back at what those men did.
No form of Marxism – not as experienced in Germany, not as in Russia, not as in China, not as experienced anywhere, ever – can peacefully coexist side-by-side with the Judeo-Christian Ethos, the clear morality established in the hearts and minds of believers by God. For the Marxist rule that says that "The Ends Justify The Means" flies in the face of God's law, and God's law lies at the root of all morality. And, I would say, sanity.
Before one may be a true Marxist one must first be a true Atheist.
Any Marxist, by any name, including Socialist, Fascist, Nazi, Liberal, Progressive, Democrat, Redistributionist, Egalitarian, Leninist, Trotskyite, Stalinist, whatever, is first of all an atheist, and any claims at religiosity are lies committed for political reasons. Because for Marxists, the ends justify the means, and all of their posturing, pretenses, play-acting and lying are therefore justified in their Marxist minds. They have made themselves like God, knowing good and evil, and the rest of us should recognize that, shut up and listen to them.
Human history is loaded down with characters who either denounced God or didn't even consider Him, as they assumed themselves to be like God, knowing good and evil. Margaret Sanger, the founder of Planned Parenthood, established notions of racist eugenics as a worthy "scientific" goal, to actually remake man in another image, because she was like God, knowing good and evil. Hitler carried it a step further, and set a goal of remaking The World in another image, because he was like God, knowing good and evil. Every Marxist dictator in history set the goal of remaking the socio-political order, (at the least,) in another image, because he was like God, knowing good and evil.
The Demonic Seeds of Atheism. I have argued strongly against the quasi-religion of Darwinism all over this Website, but most importantly in three separate Webpages:

Definition Of Darwinism
Argument Refuting Darwinism
Darwinism In Detail
At the moment, the silly superstition of Darwinism
dominates
scientific consensus among all of
TTRSTF4
, in the
whole world
! And we have this universal consensus despite, as has already been shown, the total lack of evidence, fossil or otherwise, the lack of experiment, even the lack of any
observation
of any speciation event. By anyone. Ever. Including Darwin. We have yet to see so much as a
coherent argument
supporting Darwinism.
All we have, among holders of this silly superstition, are the two major denominations of Darwinism. First, we have the old-school, GESGOEAEOT2 gradualism, or, fundamentalist denomination. And, we have the newer and more avant-garde PEWAG3 school, or denomination, as you prefer. Neither sub-theory has a shred of empirical evidence to back it up. Both are therefore strictly un-empirical faith-based belief systems, which may be religious or superstitious, depending on how you define religion. They most certainly are not science. But, you see, when God is out of the picture, and man is like God, knowing good and evil, man can redefine science any way he wants to. And he has.
I have argued strongly against the quasi-religion of Freudianism all over this Website, but most importantly in three separate Webpages:

Definition Of Freudianism
Argument Refuting Freudianism
Freudianism In Detail
At the moment, the silly superstition of Freudianism
dominates
scientific consensus among all of
TTRSTF4
in psychiatry, psychoanalysis and even psychology, in the
whole world
! And we have this universal consensus despite, as has already been shown, the total lack of evidence, the lack of experiment, even the lack of any
observation
of any
repressed memory
or of any subconscious mind. By anyone. Ever. Including Freud. We have yet to see so much as a
coherent argument
supporting Freudianism.
Those who hold to Freudian theory hold to a strictly un-empirical faith-based belief system which, again, is closer to a religious belief or a silly superstition than to science. But Freudians have put God aside; assuming that they are like God, knowing good and evil; they therefore make up their own truth, and they back each other up. It's called peer review.
I have argued strongly against the quasi-religion of Marxism all over this Website, but most importantly in three separate Webpages:

Definition Of Marxism
Argument Refuting Marxism
Marxism In Detail
At the moment, the silly superstition of Marxism
dominates
scientific consensus among all of
TTRSTF4
in economics, sociology and even history, in the
whole world
! And we have this universal consensus despite, as has already been shown, the total lack of economic success, the lack of social success, even the lack of any
equality
or of any
social justice
or any other goal envisioned by Marxism. By anyone. Ever. Including Marx. We have yet to see so much as a
coherent argument
supporting Marxism.
In point of fact, Marxism has resorted to hideous lies to promote itself, as can be seen in the Great Communist Lie Webpage. Every single thing Marxism claims about itself is a flagrant lie. Not one thing about it is true. But, Marxists believe they have made themselves like God, knowing good and evil, and they make their own "truth."
Worldly Perfection, or, Utopia, or, man-made Heaven right here on earth, is what atheism strives for. American faith, which is Judeo-Christian faith, says that perfection is not of this world, but of the next. That we can achieve Paradise, which is to say, close communion with God, by making good use of our God given free will and loving God in this life. Atheism says there is no God, man has become like God, knowing good and evil, and man can make himself, his environment, his entire world, and perhaps eventually, his universe, perfect, in some new imagined image.
Darwinism-born eugenics envisions the selective breeding of perfected forms of man, to make man perfect, in a new image. Freudian-born psycho-analysis envisions helping the natural evolution of the human psyche to make perfect minds, in a new image. Marxian-born social science envisions making a new and perfect socio-economic order, in which history will stop, society will be perfected and man will be perennially happy, in a new image.
Atheism-born scientism envisions controlling climate and weather, once it forces you to buy an electric car, your stubborn neighbor to finally change all his light bulbs, and your cousin to properly recycle, making the earth and its weather perfect, in a completely new image. Now, the famous Stephen Hawking announces that man has perhaps from 100 to 1,000 years to evacuate the earth and colonize other planets, and he has no doubt that man can do that, and achieve perfection, in a new image of human life.
I submit that it's all a lie. Perfection is not of this word, but the next.
Is there a valid argument for atheism? The world population is overwhelmingly comprised of people who profess a religion of some kind. There are well over two billion Christians in the world. Well over one billion of them are Catholics. Some 86% of America is Christian. One out of every four Americans is a Catholic. Everywhere you go on earth, from rain forest to major metropolis, atheism is a minority. Even Russia, in its blackest hours, still had a majority of Christians, many of them hiding their faith from the authorities. Atheism is merely an opinion, based on nothing other than a belief. It has no revelation, no empirical or historical evidences, not even a logical argument for it's claim. Yet it dominates science, journalism, education, academia, entertainment, social commentary and politics, almost everywhere.
In the face of overwhelming world opinion, atheism expects us all to just roll over and accept atheism as fact, rather than even considering what faith has to say for itself. Elitism recognizes no trend except those elitism sets and maintains. That is the nature of elitism. Atheism is arrogant, and assumes the world is too stupid to understand the unfounded claims of atheism.
This Website is getting kind of long of tooth; it's been around awhile, and it has been arguing against atheism and atheists in all sorts of pages on all sorts of topics. There has not been one good, logical and coherent argument supporting atheism ever submitted anywhere on this site, and I've never heard or read one anywhere else. Yet, as a faith system, it seems – that is, it appears – to dominate everywhere. Why?
Atheism owns the media; atheism has a very loud voice. That's it.
Now, I'm just a simple working man. I am a local delivery driver. It would please me to no end if some Ivey-League educated super intellectual with lots of advanced degrees and lots of letters after his name would offer a concise, coherent, logical explanation of how atheism makes any sense at all, and exactly how atheism might even be possible. It has never happened yet, and I won't be holding my breath until it happens.
Where is God in your life? Are you like God, knowing good and evil? Do you make your own truth? Is whatever is right or wrong for you not necessarily right or wrong for your neighbor, or your child, or your fellow soldier, or your shipmate, or your political representative, or your pastor? Is abortion not for you, but you believe in "choice" for somebody else? Do you know right from wrong, or do you make up your own rules, like everybody else? Is it every man for himself morality here? Or does God still rule.
How does education, the media, the entertainment you watch treat your American religion? As a joke, with contempt and mockery? How do you treat it? With contempt and mockery? With lukewarm-ness?
What kind of a people are we?
God has not moved.
We – you and I – have got to change things here. But, in this discussion, I'm putting it all on you, because you cannot depend on me. It is time to turn, and it is time to stand.
This is America, and this is the place. This is the time. You are the one.
If not here, where? If not now, when? If not you, who?
You have got to turn this around. If you don't do it. it wont' get done.
" … Nevertheless, when the Son of man comes, will he find faith on earth?" – Luke 18:8
Two things more need to be said:
The Kingdom is upon you.
He is coming.
=====
Sarcastic Acronym Hover-Link Footnotes: For the convenience of those readers using devices that lack a mouse, these footnotes are provided for all webpages, in case any webpage contains any hover-links. (If you don't have a mouse, you can't "hover" it over a link without clicking just to see the simple acronym interpretation. Click any footnote link to see the acronym and a detailed explanation; "Hover" the mouse over it just to see the simple interpretation.)
SLIMC1
Secularist Liberal Intellectual Media Complex
GESGOEAEOT2
Gradually, Ever So Gradually, Over Eons And Eons Of Time
PEWAG3
Punctuated Equilibrium's Wild-Assed Guess
TTRSTF4
Them There Real Scientifical-Type Fellers
TTRSPTF5
Them There Real Smart Perfesser-Type Fellers
TTRSJTF6
Them There Real Smart Journalistical-Type Fellers
SNRTACBT7
Surely No Right Thinking Adult Could Believe Today
STNSEACPB8
Surely Today No Serious Educated Adult Could Possibly Believe
WDN9
We Don't Know
BMDFP10
Baboons, Mongrel Dogs, Filthy Pigs and ...
HBAACOTE11
Human Beings Are A Cancer On The Earth
ACLU12
Anti-Christian Litigation Union
FLORMPORIF13
Flagrant Liar, Or, Mindless Parrot, Or, Innocent Fool
MEJTML14
Marxist Ends-Justify-The-Means Liar
IEJTML15
Islamic Ends-Ends-Justify-The-Means Liar
MPAV16
Marxist Principles And Values
WBESSWG17
Wise, Benign, Elite, Super-Scientific World Governance
TRMITM18
The Reason Man's In This Mess
IYI19
Intellectual Yet Idiotic
TTRSCBTF20
Them There Real Smart Catholic Bishop Type Fellers
IACMPVND21
Illegal-Alien-Criminal Marxocrat-Party-Voting Nation-Destroyers
PEJTML22
Palestinian Ends-Justify-The-Means Liar
PSYOP23
"Psychological Operation" Mind Trick
CDC24
Covid Developmentally Challenged
LGBTQ+25
Every Letter Represents A Serious Psychotic sexual Identity Disorder
[All Web Pages listed in Site Map by date-of-publication;
oldest at the top, newest at the bottom of the list.]

Culture=Religion+Politics;  Who Are We?  Vic Biorseth
The Brilliantly Conceived Organization of the USA;  Vic Biorseth
Return to the BLOG page
Return to the HOME PAGE
Subscribe to our Free E-Zine News Letter
Respond to This Article Below The Last Comment

Comment
Respond to this WebPage immediately below the last comment.
Or,
---
Date: Sat Jun 09 12:03:14 2012
From: Benny
Email:
Location: Oak Ridge
Comment:
Vic:
Thank you for your writing. I am very much enjoying going over your site. Keep it up!
Benny
---
Saturday, December 22, 2012
Converted Page to SBI! Release 3.0 BB 2.0. 
---
Saturday, March 02, 2013
Added the sideways-bicycle graphic, as appropriate to the topic.

---
Date:  Sat Jan 18 02:36:21 2014
From:  Diane
Email:   
Location:  Spokane WA
Comment: 
How can you be so certain of your belief in God? 

---
Date:  Sat Jan 18 05:40:11 2014
From:  Vic Biorseth
Comment:  
Diane:
How can you not be? 

Regards,
Vic
---
Date:   Wed Sep 24 2014
From:  Vic Biorseth
Comment:  
Changes pursuant to changing the website URL and name from 
Thinking Catholic Strategic Center to
Catholic American Thinker.
Pulled the trigger on the 301 MOVE IT option June 1, 2014. Working my way through all the webpages.  . 
Regards,
Vic
---
Language and Tone Statement

Please note the language and tone of this monitored Website. This is not the place to just stack up vulgar one-liners and crude rejoinders. While you may support, oppose or introduce any position or argument, submissions must meet our high Roman Catholic and Constitutional American standards of Truth, logical rigor and civil discourse. We will not participate in merely trading insults, nor will we tolerate participants merely trading insults. Participants should not be thin-skinned or over sensitive to criticism, but should be prepared to defend their arguments when challenged. If you don't really have a coherent argument or counter-argument of your own, sit down and don't embarrass yourself. Nonsensical, obscene, blindly &doggedly anti-Catholic, anti-American, immoral or merely insulting submissions will not be published here. If you have something serious to contribute to the conversation, be prepared to back it up, keep it clean, keep it civil, and it will be published. We humbly apologize to all religious conservative thinkers for the need to even say these things, but the Hard Left is what it always was, the New Leftist Liberals are what they are, and the Internet is what it is.
"Clickbait" advertising links are not acceptable for posting here. 
If you fear intolerant Leftist repercussions, do not use your real name and do not include email or any identifying information.  Elitist Culturally Marxist Pure Authoritarians cannot and will not tolerate your freedom of speech or any opposition to their rigid authoritarian, anti-equality, anti-life, anti-liberty, anti-property, hedonistic, anti-Constitution, pro-Marxist, pro-Islam, anti-Catholic, anti-Christian, anti-Semitic, anti-male, sexist, pro-homosexual, anti-heterosexual, anti-white, racist, anti-Western, anti-American, Globalist, anti-Nation, blatantly immoral, totally intolerant and bigoted point of view. 
Copyrighted Material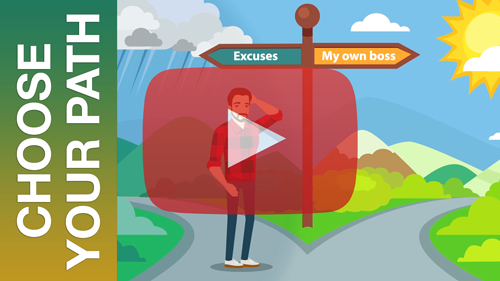 Solopreneur Opportunity Links, for a
Solo Build It WebSite