Site best viewed on a computer screen - not optimized for cell phones
Latest 50 articles published or updated here: BLOG (Web-Log) Page

American Catholic Culture

Vic Biorseth, https://www.catholicamericanthinker.com
What makes a Catholic culture, and how does Catholic culture differ from other cultures?
The truly faithful disciple of Jesus Christ does not just go to church on Sunday and pray daily or occasionally. A disciple is called to be more than a mere student of a master; a disciple is called to be a committed follower of a master, one who strives daily to act upon and live out the teaching of the master. None of us does it perfectly because none of us are perfect; but we each do it far better in the company of others who imperfectly strive to do it than we do otherwise. Living in a Catholic culture helps.
Catholic Culture and the Church-State Conundrum
Catholic culture consists of groups with recognizably Catholic habits, customs, behavioral patterns and idiosyncrasies pertaining to faith, and to decision making, and to the living of life. In my youth, Catholic culture literally permeated the very air I breathed; today it is only discernable in my own house, in my church and among my closest friends and family. Only in church and in prayer groups is Catholic culture clearly dominant over other cultural norms.
Most everywhere else, Catholic culture becomes submerged in the larger culture of "the world." In mixed company, our religion becomes a bland mixture of general religiosity and nameless spirituality seeking to satisfy everyone, which runs neither hot nor cold, but is lukewarm and mildly disgusting. But only mildly. It is tolerable. The problem is we are learning to tolerate anything at all. When we Catholics, collectively, can do that, are we still a Catholic culture? Do we have any impact at all on the world around us?
This may be the biggest and most destructive problem facing Catholic culture today. There is this so-called constitutional principle that cannot be found in the constitution regarding the separation of Church and state. This topic is treated in detail elsewhere on this site, as American culture is discussed; here I just want to talk about Catholic culture so I'll keep it short.
Basically, it is a thoroughly false premise that the founders, Jefferson in particular, intended to do something more than or other than prevent the Federal government from proclaiming and legally establishing one national religion for everyone in America. Twelve of the original thirteen colonies already had legally established state religions, as expressed right in their first state constitutions, and they didn't want another religion imposed upon them from above at the Federal level. That was the intent of the perfectly clear wording of the "establishment" and "expression" clauses of the First Amendment:
"Congress shall make no law respecting the establishment of religion, or prohibiting the free exercise thereof; . . . "
The wording is clear enough for any elementary school child to properly interpret. It should have no affect on Catholic culture or any other religious culture.
At ratification the intent was to to grant freedom of and from religion for all native and naturalized American citizens, in whatever state. Which began a "disestablishment" movement that eventually resulted in all new American states adopting the Federal position and dropping established official state religions from their Constitutions. Currently, all state Constitutions contain clauses similar to the "establishment" and "expression" clauses of the Federal Constitution. Which, again, should have no affect whatsoever on Catholic culture, Protestant culture or Jewish culture.
Note that the two clauses in question impose two restrictions upon Congress, and impose no restrictions whatsoever on anyone else in America. And, you may note that Congress never violated either of those two restrictions. The Courts did that. Perhaps Congress was just taking a little nap when they allowed it to happen.
The upshot of all of this is that today in America we are ever increasingly forced by "law" or by threat of lawsuit to "compartmentalize" our open, public religious expression and separate it from other, mostly public, parts of our lives, as is done in some Eastern and other foreign cultures. This encourages (at least) mild suppression of public expressions of Jewish, Protestant and Catholic culture. We are encouraged, expected, and even required to put our religion aside whenever we step up to the blackboard, or the microphone, or the podium, or the jury box, or the voting booth, or the conference room, or the town hall, or the public square.
I'm sorry, but my Catholic ethos will not allow me to do that. I submit that putting one's religion aside for any reason, in any circumstance, in any environment, in any company, for even an instant of time, is very strictly against the religion of everyone who has a real religion. Practitioners of the various forms of atheism and agnosticism can do it; Jews and Christians who are weak in their faith can do it; I cannot. You may call me fundamentalist if it pleases you to do so; I don't mind atall.
QUESTION: What possible reason could there be for you to put your religion aside for just a moment?
ANSWER: To get you to do or decide or not oppose something that would otherwise be against your religion.
The result of Congress and the masses of America blindly allowing this un-legislated and strictly unrepresentative "law" to take such overarching affect is that we are becoming less specifically Christian or Jewish, and are becoming, in our public demeanor, rather mushy, general, vague, spiritualists. Sort of. Sorry, but I'm a Catholic, not a generalist. And in my not so humble opinion, if you're really a Baptist, then you ought to stand up proud and say it loud, anywhere, any time.
What should be the guiding force in our lives?
There is little on public display that disgusts me more than lukewarm, mealy-mouthed, partial, kind-of sort-of Catholicism. The jerks that are interviewed on TV or in the press on some anti-Catholic issue, who say things like "I'm a Catholic, but..." or, worst of all, "I'm a thinking Catholic..." and then proceed to support something like abortion or contraception or whatever. Why pretend to be a Catholic if you intend to defy the core teachings of the faith? What does that do to Catholic Culture?
Catholicism is not a convenient religion, but a challenging one. This is not a pleasure cruse; either fish, cut bait, or get off the boat.
Catholic culture should be driven by Catholic belief. I don't know about you, but I can state my Catholic position pretty clearly. I accept, embrace, believe, profess, proclaim and am prepared to publicly defend every single thing that is in the Catechism of the Catholic Church, without exception, reservation or modification. You may call me triumphalist if you wish; I don't mind atall. The Church has much for one to be triumphalist about. In fact, I rather like the title.
FACT: The Holy Roman Catholic Church as it exists today is the same Church originally founded by Jesus Christ Himself.
The historical evidence supporting that fact is overwhelming in quantity and irrefutable in quality. The Papacy is far and away the oldest uninterrupted, continuously existing human institution of any kind in the world today. And, yes, you may call me a Papist if that pleases you, I don't mind atall; indeed, that is what I am. Popery is one of my favorite subjects. Just based on the irrefutable evidence of history alone Catholic culture should be strong and vibrant, instead of hidden, tepid and timid.
The importance of Catholic culture to you and to your family is directly related to the importance of Catholicism itself to you and your family. Now, there are any number of things that are of great importance in this life: Family; property; tradition; freedom; representative government; territorial integrity; self defense; education; environment; and so forth. Once we start down the trail of "compartmentalizing" various aspects of our being, including our religion, we open up the door for any one or a mixture of these to be our guiding and driving force, the thing we hold in highest esteem and apply the most attention to. And as religion moves down in our individual personal value systems, worldly things move up. Many Catholics today are stronger members of the environmental culture than the Catholic culture.
Note well how easily today politicians, pundits and major public figures, including Catholics, can defend pornography as free speech and "adult" entertainment while censoring Christian religious expression in the public square. I will have more to say about the advance of liberal Orwellian Newspeak later; here let me just say that most often the word "adult" when applied to entertainment preferences applies to what we all should recognize as a fixated, obsessed, slobbering jerk-off in a state of arrested adolescence. There is absolutely nothing "adult" about it. But that any Catholic could possibly support such positions indicates the weakness of Catholic culture in America today.
This didn't happen over night. We are allowing ourselves to be turned into mush. We the governed are supposed to have something to say about our government in this land. When WE fail to be guided by our religious lights, then we should not be surprised when our civil law is increasingly based on something other than our nation's original Christian foundation. Or worse - when it is based upon nothing whatsoever, and it just blows in the political wind. We increasingly appear to be past the point when we can truthfully say that we are a nation of laws and not just of men. Our law is, apparently, infinitely variable and flexible, as adjudicated in the courts. Which sometimes seem to be dedicated to the eradication of Christian and Catholic culture.
The great fear publicly expressed by all the Lefties and the liberals is a potential takeover by the straw-man "Religious Right" that would result in some terrible and perhaps even bloody religious totalitarianism. We are to believe the Leftist myth that religion, of and by itself, has caused more bloodshed in the world than any other identifiable force. Clearly a historical lie. The greatest bloodshed ever brought about on Earth came as a direct result not of religion but the opposite: the rejection of religion, and the repudiation of all that Western Civilization was based upon.
We need to remember that Hitler was an avowed atheist; Stalin was an atheist; Mussolini was an atheist; Mao was an atheist. It was pure Atheistic Materialism that brought about the Gulags and the Death Camps and the Iron and Bamboo Curtains, the enslavement of nations and the deaths of hundreds of millions. Mao actually bragged about having killed more people than Genghis Khan; he was actually proud of it. Marxism, the basis for both International Communism (Bolshevism) and National Socialism (Nazism) did not come into the world due to religion, but due to the opposite: the clear rejection and repudiation of religion.
We need to regroup and historically remember that our form of representative civil government was born of Western Culture itself. The very notion of separating church and state - separate institutions for ecclesial law and civil law - is a peculiarly Judeo-Christian thing. At the deepest, foundational root of Western culture is Christianity. And at the deepest foundational root of all Christianity is Roman Catholicism. And, at the deepest foundational root of Roman Catholicism is Judaism. All practicing Christians and Jews should be operating in their lives under the constraints of a common moral ethos that is identifiably Judeo-Christian. That is what we all hold in most common, and the morality that springs from this ethos is what should be the basis for our civil law.
And much of it still is, as the law is written, although not necessarily as it is adjudicated. In our most common national ethos, human life is held to be sacred. Since that is what most of us believe, it should therefore be reasonable to expect representatively enacted civil law to protect human life. Atheists and agnostics should excuse themselves from any argument regarding anything being sacred, since they hold nothing whatsoever to be sacred, and deny even the very notion of sacredness itself. Theirs is a position that is completely foreign to the overwhelming majority of us, and should not dramatically affect our representative law the way that it does.
The words that came down from the mountain with Moses were "Thou shalt not do murder." Which has been historically interpreted to mean the unwarranted taking of innocent human life. (Goliath, you will recall, was human, but certainly not innocent, and indeed he was not only up to the challenge, but was the one who issued the challenge.) Materialists, whose value system represents all of the greatest mass-murderers in all of history, like to refer to Christians and Jews as hypocrites because of our reliance on Commandments coupled with our scattered nodding at such things as capital punishment. Which should not phase us in the least.
Our overall American ethos should be Judeo-Christian. Why include Judaism when the Jews are such a small minority here? Well, because the Old Testament makes up over three quarters of the Bible sitting open here at my elbow. There simply is no way to ignore the Jewish influence on Christianity. Particularly when Jesus Christ was a Jew, the Blessed Virgin Mary was a Jew, St. Joseph was a Jew, all the Apostles were Jews, even Paul, formerly Saul, was a Jew, and the Evangelists were Jews. (Matthew, Mark and John were Jews. Luke, a Greek physician, was almost certainly religiously a Jew, having been converted at some point.) In John 4:22 our Lord told the woman at the well that salvation is from the Jews.
Although the New Testament overturned much of the Mosaic dietary law it re-enforced the Ten Commandments and repeated the Two Great Commandments that sum them up. We may not share dietary rules with the Jews, but we certainly share moral rules. The first few Commandments (and the First Great Commandment) describe our relationship with God, and the rest (and the Second Great Commandment) describe our relationship with our fellow man, meaning, precisely, our morality. Since different sorts of Christians and different sorts of Jews interpret and practice the Commandments dealing with God in such different ways, civil law should not even touch this subject; we are still bound by ecclesial law. But it is clear that we all, even in our extreme diversity, accept those Commandments related to morality and dealing with each other, and that they should indeed be the basis of oure civil law, and no civil law should oppose any of them.
Ecclesial law, which can impose no civil penalties, is not subject to change, is not up to us and not up for a vote; it is by nature not "representative" having as it dose Divine authorship. Civil law, which can impose physical penalties, is best applied when representative of the population. It causes the most strife when it opposes the ethos of the majority, and it causes the most civil harmony when supported by the majority. Outside of the Commandments, we will find no better foundation for representative, legislated civil law in existence in the world today, or ever in history. Particularly in a (theoretically) representatively governed nation that is over 86% Christian and 97% believers.
What is an identifiable Catholic culture?
Perhaps there is no identifiable Catholic culture any more, outside of convents and monasteries. Let me start out with what Catholic culture was once like.
Once upon a time, when Catholic culture was very public, men tipped their hats or saluted when they walked or drove past a Catholic church out of deference to the Lord truly present in the Eucharist there. Ladies covered their heads and gentlemen uncovered theirs on entry to the church. Every Saturday there were long lines of penitents awaiting their turn in the confessionals, and every Sunday an obvious minority of the congregation would go up to the Communion rail. Restaurants, markets and grocery stores would all have fish specials on Fridays for the Catholics.
Pre-Communion fasting began the day before. We used to not even brush our teeth in the morning before Mass for fear that swallowed tooth-paste might break the fast. Traditional Christmas midnight Mass was particularly difficult for kids who were old enough because you had to fast Christmas Eve at least eight hours before Mass if you intended to receive. Always, whenever we came home from Mass, we would all be ravenously hungry.
There was always a sense of awe and silence and coming into the Presence upon entering any Catholic church. There is only one way to describe the old Tridentine Mass: majestic; the way God ought to be treated. The priest always faced the Blessed Sacrament, which usually meant he was facing East toward Jerusalem, as was the congregation, according to the actual, physical Eastward-orientation of the building itself. The architectural design was built around and focused upon the Tabernacle, which was always dead center on the Altar with a large Crucifix above it. Entering the church would automatically deliver a sense of awe, silence, and coming into the True Presence. The soaring architecture and beautiful art would immediately lift the eyes and the spirit. All of this deeply impressed our sense of shared Catholic culture.
Newer Catholic churches are largely unidentifiable as Catholic by appearance alone. They are designed as large theaters or auditoriums, with a vast space that could double as a gymnasium. Sloping floors for the seating area, no kneelers, a raised "stage" area, show-biz type stage lighting and giant speakers and so forth. No Tabernacle. Some people genuflect, but I wonder what they genuflect too, since Jesus in the Most Blessed Sacrament is not even present in His own house. When you come in, don't know whether to maybe get some popcorn, sit down and wait for the show to start, or maybe shoot a few hoops. This is not a place you would want to come just to pray. There is no iconography or sacred imagery, no statuary, the stained-glass windows are just a jumble of meaningless colors. Just a vast void. And people coming in, shouting cheerful, loud, echoing greetings to each other across the void. It almost makes me sick. There is absolutely no sense of Presence or awe here at all; there is no Eucharist, and the rest of it is just another building, designed by someone to lower the Eucharist in the estimation of newer generations of Catholics. This is a severe blow to Catholic culture.
QUESTION: What makes us uniquely Catholic?
ANSWER: Eucharist; the Pope; Apostolic Succession; the Depositum Fide.
So, what's most important to Catholicism, and to Catholic culture?
Here is the core of Catholic culture: we are a Eucharistic people. When we cease to be a Eucharistic people, we will cease to be Catholic. Either we are a Eucharistic Catholic culture, or we are merely another group, indistinguishable, among the huge amorphous mass of Protestant denominationalism that surrounds us. Eucharist, more than anything else, defines us and sets us apart from Protestantism. Eucharist is our Emmanuel, our "God is with us." Who else can say it? (Other than the Greek and other Eastern Orthodox cultures.)
In the old days, there were always numbers of consecrated religious, whether nuns, monks or both, who sang the Latin "response" parts of the Mass. There were long parts of the Mass when the people would pray their rosaries or other prayers, knowing that the priest was offering up other prayers for them, as priests are supposed to do.
Then, seemingly over-night, it all changed. New altars came out of nowhere into all churches, and the priests all turned around to face "the audience." The cantor and/or the whole choir came down from the loft in the back and moved right up front to become part of "the show." The laity had to put away their rosaries and fully participate, every minute, with new times to stand, sit, kneel, stand again, kneel again, while reciting major portions of the Mass themselves. Along with this came a sense of reduction in the importance of our priests in the Mass and in our lives.
This all happened after, but not because of, the Vatican II Council. These days I must confess that I have come to love the Novus Ordo (new) Mass, but I still love it most when it is prayed in Latin. You can see this at the 9:30 AM Sunday Mass at Assumption Grotto Church (Opens in a New Window) in Detroit, Michigan. While this is the new mass, it is prayed without use of the second altar, with the priest facing the old altar, and with communicants coming up to the Communion Rail to receive on their tongues while on their knees, as in the old days. Sometimes these are "orchestral" masses, with full orchestra and an operatic choir.
Every once in awhile my wife and I get to go to an old Tridentine Mass to recharge our ancient liturgical batteries, at the Sunday 8:45 AM mass at Our Lady Of The Rosary Church (Opens in a New Window) in Dayton, Ohio. There is simply nothing to compare with the golden majesty and sheer beauty of the old liturgy. Perhaps in some of the various Eastern and Greek Orthodox churches, but not anywhere else. If you've never been part of this old Catholic culture, you cannot understand what I'm talking about.
Today, in the seeming absence of a sense of Catholic culture around me, my new tack seems to have evolved into private and public resistance to the myriad forms and branches of error spawned by the Modernist heresy. Modernism has virtually killed open Catholic culture in America, both in the church itself and in the larger society. It has affected all of us, including me, in negative ways, regarding our view of everything from Scripture to liturgy to doctrine to literature to entertainment to politics to science and even to our view of reality itself.
Always keep handy in your heart the words of 1 Thes. 5:21-22 - ". . . test everything, hold fast to what is good, avoid every kind of evil." These days we are called to a healthy skepticism of what we see and hear and read and are taught. The larger society appears to have become steeped in a new and tricky language, a form of Orwellian Newspeak, in which the words do not describe what is real, but something unrelated or even opposite. Terms like choice, or women's health, for instance, to describe the action of aborting people. Terms like fetus, or little gob of tissue, to describe a person. Note that the people who use these terms, in every single case, are themselves former fetuses and former little gobs of tissue. And that, for the most part, they are completely oblivious to what they are saying, and to the relationship between the words they use and the reality they seek to communicate through them. Sometimes it seems, from my admittedly limited viewpoint, as if every news man and every teacher in America is thus infected.
I see it as my job to resist this nonsense and to apply the principles of critical thinking, as applied by Socrates, Plato, Aristotle, Aquinas, More, Bacon, Descartes, Newton and down to us through the ages. It's making me into more and more of a cranky old man as time goes on. I find myself being in the contrarian's position on just about every topic that comes up, sometimes biting my tongue out of love or respect, sometimes going into lecture mode, always doubting, testing, probing, questioning. Which can lead to revealing, and sometimes that is painful for the one you're talking to. Strengthening Catholic culture means identifying, recognizing and resisting or reversing error. I pray that the Thinking Catholic Strategic Center will help in that cause.
Doing my part to show the actual existence of a Catholic culture in America involves simply wearing a large crucifix everywhere, and praying before meals in restaurants and so forth. But I'm afraid that, publicly, anyway, Catholic culture or public Catholicism is now reduced to a sub-, sub- culture, that you would never know existed outside of church. You would never know that one out of every four Americans is a Catholic. But, I speak Catholic, I vote Catholic, and I try to live Catholic as best I can, and show in public that such a thing as Catholic culture exists.
They may ban many forms of Christian expression from the public square, but I still wear this big ol' crucifix, and I still walk around in the public square, and nobody is going to stop me from doing that. If I were a Jew, I suppose I would be wearing a yarmulke everywhere; if I were a Protestant, perhaps I would be wearing a plain simple wooden cross, depending upon what kind of Protestant I was. But I am a Roman Catholic, and I wear the crucifix of Christ proudly. I hope you will join me in expressing your membership in the Catholic culture, out in the public square.
---
The only thing Truth has going for Him in this world is us. 
The restoration of Truth = Reality in the hearts and minds of men is now totally dependent upon you and me; if we don't do it, it won't get done.
Sign the Letter to your Bishop, and make our Church Catholic again. 
Join Cardinal Burke's Storm Heaven Rosary Campaign.
Get behind a President Trump and a Vice President Donald Trump Jr, and make America Constitutional again. 
Pray for a strategic collaboration between Abp. Vigano and Trump.
=====
EENS:  Extra Ecclesiam Nulla Salus
(Outside the Church there is no salvation)


With fear and trembling, work out your salvation--Phil 2:12
Seek the Truth; Find the Way; Live the Life.
Please God, and Live Forever.
=====
Sarcastic Acronym Hover-Link Footnotes: For the convenience of those readers using devices that lack a mouse, these footnotes are provided for all webpages, in case any webpage contains any hover-links. (If you don't have a mouse, you can't "hover" it over a link without clicking just to see the simple acronym interpretation. Click any footnote link to see the acronym and a detailed explanation; "Hover" the mouse over it just to see the simple interpretation.)
SLIMC1
Secularist Liberal Intellectual Media Complex
GESGOEAEOT2
Gradually, Ever So Gradually, Over Eons And Eons Of Time
PEWAG3
Punctuated Equilibrium's Wild-Assed Guess
TTRSTF4
Them There Real Scientifical-Type Fellers
TTRSPTF5
Them There Real Smart Perfesser-Type Fellers
TTRSJTF6
Them There Real Smart Journalistical-Type Fellers
SNRTACBT7
Surely No Right Thinking Adult Could Believe Today
STNSEACPB8
Surely Today No Serious Educated Adult Could Possibly Believe
WDN9
We Don't Know
BMDFP10
Baboons, Mongrel Dogs, Filthy Pigs and ...
HBAACOTE11
Human Beings Are A Cancer On The Earth
ACLU12
Anti-Christian Litigation Union
FLORMPORIF13
Flagrant Liar, Or, Mindless Parrot, Or, Innocent Fool
MEJTML14
Marxist Ends-Justify-The-Means Liar
IEJTML15
Islamic Ends-Ends-Justify-The-Means Liar
MPAV16
Marxist Principles And Values
WBESSWG17
Wise, Benign, Elite, Super-Scientific World Governance
TRMITM18
The Reason Man's In This Mess
IYI19
Intellectual Yet Idiotic
TTRSCBTF20
Them There Real Smart Catholic Bishop Type Fellers
IACMPVND21
Illegal-Alien-Criminal Marxocrat-Party-Voting Nation-Destroyers
PEJTML22
Palestinian Ends-Justify-The-Means Liar
PSYOP23
"Psychological Operation" Mind Trick
CDC24
Covid Developmentally Challenged
LGBTQ+25
Every Letter Represents A Serious Psychotic sexual Identity Disorder
[All Web Pages listed in Site Map by date-of-publication;
oldest at the top, newest at the bottom of the list.]

Culture=Religion+Politics;  Who Are We?  Vic Biorseth
The Brilliantly Conceived Organization of the USA;  Vic Biorseth
Return to the BLOG page
Return to the HOME PAGE
Subscribe to our Free E-Zine News Letter
Comment
Respond to this WebPage immediately below the last comment.
Or,
---
Monday, March 25, 2013
Converted Page to SBI! Release 3.0 BB 2.0. 
---
Date:   Wed Aug 13 2014
From:  Vic Biorseth
Comment:  
Changes pursuant to changing the website URL and name from 
Thinking Catholic Strategic Center to
Catholic American Thinker.
Pulled the trigger on the 301 MOVE IT option June 1, 2014. Working my way through all the webpages.  . 
Regards,
Vic
---
Date:  Sun Jun 26 02:25:35 2022
From:  Frank  J. Schmidt
Email:   fjs1130@gmail.com
Location:  Sacramento ,  CA
Comment: 
Please add to any mailing list.  Thanks.
---
Date:  Sun Jun 26 2022
From:  Vic Biorseth
Comment:  
Frank:
As owner/webmaster of this SBI! website, I cannot do that; only you can do it, for spam prevention purposes. Go to the upper left column of any webpage in this entire website and you will find a free subscription form to receive the Catholic American Thinker "E-zine", which announces and links directly to all new articles as they appear in this website, whether written by me or by anyone else, including you. As soon as your subscription hits the site you will be automatically added to the database. I cannot add to it, change it or delete anything in it. 
Welcome aboard.
Regards,
Vic
---
Language and Tone Statement

Please note the language and tone of this monitored Website. This is not the place to just stack up vulgar one-liners and crude rejoinders. While you may support, oppose or introduce any position or argument, submissions must meet our high Roman Catholic and Constitutional American standards of Truth, logical rigor and civil discourse. We will not participate in merely trading insults, nor will we tolerate participants merely trading insults. Participants should not be thin-skinned or over sensitive to criticism, but should be prepared to defend their arguments when challenged. If you don't really have a coherent argument or counter-argument of your own, sit down and don't embarrass yourself. Nonsensical, obscene, blindly &doggedly anti-Catholic, anti-American, immoral or merely insulting submissions will not be published here. If you have something serious to contribute to the conversation, be prepared to back it up, keep it clean, keep it civil, and it will be published. We humbly apologize to all religious conservative thinkers for the need to even say these things, but the Hard Left is what it always was, the New Leftist Liberals are what they are, and the Internet is what it is.
"Clickbait" advertising links are not acceptable for posting here. 
If you fear intolerant Leftist repercussions, do not use your real name and do not include email or any identifying information.  Elitist Culturally Marxist Pure Authoritarians cannot and will not tolerate your freedom of speech or any opposition to their rigid authoritarian, anti-equality, anti-life, anti-liberty, anti-property, hedonistic, anti-Constitution, pro-Marxist, pro-Islam, anti-Catholic, anti-Christian, anti-Semitic, anti-male, sexist, pro-homosexual, anti-heterosexual, anti-white, racist, anti-Western, anti-American, Globalist, anti-Nation, blatantly immoral, totally intolerant and bigoted point of view. 
Copyrighted Material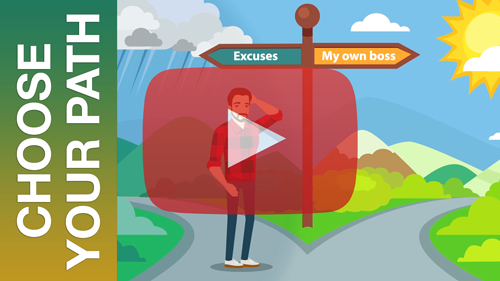 Solopreneur Opportunity Links, for a
Solo Build It WebSite