Site best viewed on a computer screen - not optimized for cell phones
Latest 50 articles published or updated here: BLOG (Web-Log) Page

Separation of Church and State: refuting the "Constitutional Principle" argument.

If Separation of Church and State cannot be found in our Constitution, what makes it a Constitutional Principle? Nothing. It is NOT a Constitutional Principle.
Vic Biorseth, Tuesday, March 10, 2009
http://www.CatholicAmericanThinker.com
I submit that the so-called "Constitutional Principle" of Separation of Church and State is, indeed, not a Constitutional Principle, and is, instead, antithetical to the original constitution (i.e., government organization) of the United States of America. Many American Founders, including Adams, Madison, Jefferson, Washington and others wrote extensively about the need for a moral people, in the Judeo-Christian sense of the word moral, for our Constitution to properly function and even survive. Once a people descend into immorality, a Constitution such as ours can no longer fulfill its intended function. Religion is the foundation for morality. Our religious foundation is the one handed on to us from the long history of Western Civilization, whose "morality" is described in the Judeo-Christian Ethos page.
Separation of Church and State Vs.
American National Existence
Constitution of the United States of America; Amendment I:
Congress shall make no law respecting an establishment of religion, or prohibiting the free exercise thereof; or abridging the freedom of speech, or of the press, or the right of the people peaceably to assemble, and to petition the Government for a redress of grievances.
There's nothing tough about this; you don't have to be a legal scholar to understand the simple English of it. The clause in question is:
Congress shall make no law respecting an establishment of religion, or prohibiting the free exercise thereof;
You can see at once that this clause places two legal restrictions upon the Congress, and no legal restrictions upon anyone other than Congress. The Congress is legally prohibited from:
Legislating, regulating or otherwise establishing legal preeminence of any religion as any sort of official religion of the state.
Legislating, regulating or otherwise establishing any rule or law Interfering in any way with any American citizen's free and open exercise of religion.
Note well that, nowhere in this clause, nowhere in this Amendment, and nowhere in the entire Constitution, do the words Separation Of Church And State appear. The so-called "Constitutional Principle" of Separation Of Church And State may not properly be called a Constitutional Principle since it may not be found anywhere in the Constitution. The Establishment Clause says nothing whatsoever about any such separation. The language is crystal clear.
The intention of the Founders was similarly crystal clear. Most of the Colonies-becoming-States already had legally established official State Religions in their pre-existing formational Constitutions or Charters, and they (at first) fully intended to keep them. The Delegates from the individual Colonies were seeking to prohibit the larger Federal Government form legally establishing some official National religion right over the top of their own existing, legally established, official State religions.
That was the whole purpose for the Establishment Clause being put into the First Amendment of the National Constitution. The Framers sought two things: First, to prohibit any Federal legal requirement for citizens to join any religion other than the Colonial one to which they already belonged. Second, to have religious toleration established in Federal law for open practice or "Exercise" of their existing official and legal Colonial religions. Here are our founding era official State religions:
Official Religions of the Original American Colonies
Rhode Island
Pennsylvania
Maryland
Connecticut
Georgia
Massachusetts
North Carolina
New Hampshire
South Carolina
Virginia
Florida

West Indies
New York
Delaware
New Jersey


Baptist
Quaker
Roman Catholic
Congregational
Church of England
Congregational
Church of England
Congregational
Church of England
Church of England
Catholic (Spanish era) Church of England (British era)
Church of England
Church of England
Undifferentiated Christian
Undifferentiated Protestant

The issue drew attention and much thought to the voluntary and free-will nature of Christian faith required of salvation, and fed the notion of freedom of religion. Over time the individual Sates each had their own "Disestablishment" movements in favor of the proven wisdom of the National Establishment Clause; today, every State has similar clauses in their own State Constitutions. The notion that the Framers intended any sort of restriction at all on any Church or Synagogue, or on any minister or theologian, is just plain ludicrous. Nor did they intend to put any restrictions on themselves regarding their public endorsements, who they supported, who contributed to their campaigns or anything else.
Legislators and Presidents and Justices were perfectly free to quote Scripture, teach Sunday School, pray in public, lead public prayer, give government dollars to Churches and Church groups and organizations, or anything else they wanted to do. And they did these things. The Clause wasn't intended to restrict religion, but to free it. It placed two and only two very specific restrictions on Congress, and absolutely no restrictions on anyone else.
Jefferson's Wall
Thomas Jefferson has been taking a bum rap for a long time now, as somehow having created this "Constitutional" principle called Separation of Church and State. He did no such thing. He wrote a private letter to some Connecticut Baptists using the phrase in full support of what you just read above. Here's Jefferson's letter:
To messers Nehemiah Dodge, Ephraim Robbins, & Stephen S. Nelson, a committee of the Danbury Baptist association in the state of Connecticut.
Gentlemen
The affectionate sentiments of esteem & approbation which you are so good as to express towards me, on behalf of the Danbury Baptist association, give me the highest satisfaction. my duties dictate a faithful & zealous pursuit of the interests of my constituents, and, in proportion as they are persuaded of my fidelity to those duties, the discharge of them becomes more & more pleasing.
Believing with you that religion is a matter which lies solely between man & his god, that he owes account to none other for his faith or his worship, that the legitimate powers of government reach actions only and not opinions, I contemplate with sovereign reverence that act of the whole American people which declared that their legislature should "make no law respecting an establishment of religion, or prohibiting the free exercise thereof;" thus building a wall of eternal separation between Church & State. Congress thus inhibited from acts respecting religion, and the Executive authorised only to execute their acts, I have refrained from prescribing even those occasional performances of devotion, practiced indeed by the Executive of another nation as the legal head of its church, but subject here, as religious exercises only to the voluntary regulations and discipline of each respective sect,
I reciprocate your kind prayers for the protection & blessing of the common father and creator of man, and tender you for yourselves & the Danbury Baptist [your religious] association assurances of my high respect & esteem.
Th Jefferson
Jan. 1. 1802.
Again, this was a private letter, not any kind of law, and President Jefferson did not intend for any part of it to ever be construed as any new law or in any way become legally binding on anyone. Even if it literally did become binding, if you read it, you see that it says exactly and precisely what the Establishment Clause says. Few documents in history have been more misrepresented than this one. Obviously, President Jefferson wasn't too crazy about the Church of England, but his letter shows that he respected the rights of those who claimed it as their own.
Later that year President Jefferson signed into law a tax exemption for Churches in Alexandria County. The following year he made a treaty with the Kaskaskia Indians in which he pledged federal money to erect a Catholic Church for them and to provide some support their priest. Now, Jefferson wasn't particularly fond of the Catholic Church. In fact, he wasn't too fond of Protestantism either. (He was a Deist.)
But it's worth noting here that President Thomas Jefferson, the Founding Father most central to this whole issue, as President, spent American tax dollars to support a Church, granted tax-free status to some other Churches, and clearly showed in his correspondence his belief in God, and his sense of duty to protect American religious freedom and independence from government.
Justice Black's Dumb Assed Interpretation
The first Amendment, as written, bans laws that would establish a state religion; it has now been interpreted to place a wall of separation between the Church and the state. This is an invention. Jefferson, the first to use the term, intended this "wall" to protect religions from government; today's officials interpret its intention to be to protect government from religion. They've turned it upside down. In the 1947 Everson case the Court held that the Fourteenth Amendment "incorporated" the establishment clause of the First Amendment, and extended the meaning of "establishment" to include "aid" to religion or religions. See?
Justice Black, for the majority:
"The "establishment of religion" clause of the First Amendment means at least this: Neither a state nor the Federal Government can set up a church. Neither can pass laws which aid one religion, aid all religions, or prefer one religion over another. Neither can force nor influence a person to go to or to remain away from church against his will or force him to profess a belief or disbelief in any religion. No person can be punished for entertaining or professing religious beliefs or disbeliefs, or church attendance or nonattendance. No tax in any amount, large or small, can be levied to support any religious activities or institutions, whatever they may be called, or whatever form they may adopt to teach or practice religion. Neither a state nor the Federal Government can, openly or secretly, participate in the affairs of any religions organizations or groups and vice versa. In the words of Jefferson, the clause against establishment of religion by laws was intended to erect a "wall of separation between Church and State."" (Emphasis added.)
He just made all that up out of thin air.
The Black Court Majority was either very, very dumb, or evil. As we have already seen, Jefferson himself, and others, actually did the very things Black's opinion said and pretended that they could not legally do. Jefferson's wall of separation certainly did not mean that the government or members of the Government were thereafter prohibited from supporting or practicing or publicly espousing religion, or teaching Sunday School in their spare time.
This decision brought about the exact opposite of what was intended by Jefferson and the other framers: Direct government control of and interference with religion. This was a direct violation of the intention of the religion clause. The clause intention was to restrict government and free religion; this opinion restricted religion and made government supreme over it to some degree, and invented, out of nothing, a "Constitutional" legal wall of separation that had not previously existed, nor been intended by the Founders.
The Founders used to begin all proceedings, public or private, with prayer, and they did so on the day following the ratification of the Bill of Rights; they certainly did not intend to place themselves or their successors in the position of not being able to pray publicly, invoke the name of God in public speeches, quote Scripture to any audience including school children, or teach religion in their spare time, perhaps at a public school. What they did intend was to not legislate religion, and to not allow the government to hinder or restrict or control religion or religious expression. Period.
We don't really have a crime problem, as such. We have a morality problem. Separation of Church and state provides an excuse for a pure form of part-time atheism called secularism, which supports its parent religion of atheism, which simultaneously promotes evil and directly attacks all tradition, orthodoxy and mainstream religions that oppose evil. This is a direct attack on our national Divine Ground Of Being.
Secularism is evil, pure and simple. State secularism must begin to be widely recognized for what it is, which is a religious persuasion officially established, promoted and enforced by the state; not by Congress, mind you, but by the Court. Its main agenda is religious cleansing, concentrating on Christianity, and, for the secularists, the ends justify the means.
Secularism - separation of religion and anything at all - is immoral. And, if you are any variety of mainstream monotheist, then secularism is also against your religion. Currently, it is also the law of the land.
Consider how the Secularists / Wall-Of-Separationists quite regularly ask you to put your faith aside when you step up to the blackboard, or podium, or jury box, or microphone, or voting booth, or whatever. I submit for your consideration the notion that putting your faith aside for any reason, in any environment, for even an instant, is very strictly against your religion, if you have a real religion. It cannot be claimed that it should be done for any higher purpose, for there is and can be no higher purpose.
I ask you to take a moment to quietly think about the idea of separation of Church and, not only state, but, anything at all. What moral purpose could there possibly be for you to put aside and disregard your deep religious beliefs, for a moment, or for an issue, or in an environment? Pick a time frame, pick a topic, pick a place, and think about it; perform a thought experiment. After having put aside your religious beliefs and your faith-based moral standards, and having considered the secular topic or made the secular decision or done the secular business, in the end, have your religious teachings and moral standards regarding the apparently vitally important secular topic changed? If not, then, why did you disregard them?
Question: Why would you ever be asked to put your religion aside?
Answer: To get you to choose or decide or vote for something against your religion and/or against your religious moral basis. In America, the national religious moral basis is the Western Culture Ethos, which forms the very foundation for our civil law.
There is and can be no other reason. Think about it.

Pre-American Church and State Relationships.
Ancient Rome allowed religious freedom, up to a point, in the Holy Land. There was a vaguely defined separation between temporal and ecclesial power, illustrated by the fact that the High Priest had to bring our Lord Jesus Christ before the Roman Procurator Pilate, because only the temporal law could impose the death penalty; the ecclesial authority could not legally do that. Of course, there followed many years of brutal religious persecution; it seemed that religious freedom depended largely upon the Roman ruler of the moment.
During and after the Peace of Constantine, there was a closer relationship between Church and State. Popes crowned emperors; there were even incidents of emperors nominating popes (a severe conflict of interest, since popes crowned emperors) and emperors even calling ecumenical councils. However, there always remained a separation between ecclesial authority on matters of faith and morals, and temporal authority on matters of law. The two were somewhat intertwined, of course, since civil law itself was based upon the morality that came out of the religion.
Even more interesting is the historical fact that many bishops were also princes, dukes or lords of domains in the secular order before they were raised to the purple and made bishops, or princes of the Church. There was a dual role for many of them, holding both secular power and ecclesial power. Although many bishops were common men, nobility was certainly represented in the ranks of the bishops.
Popes were once monarchs over vast European territories, which were once included in the papal estates. Over the centuries these dwindled, down to its present state, under Mussolini; the present Vatican City is now all that remains. Nevertheless, the pope is both secular and ecclesial ruler in the Vatican. It is important that the pope remain a secular ruler in an established sovereign state in order that the popes not fall under the command and influence of any secular ruler, who may impose a civil law conflicting with the moral law, and who might try to dictate, order, instruct or control the pope.
Luther's Combination of Church and State.
Until the Reformation, separation of Church and state was not really an issue or a hot topic at all. There was, of course, some crossing of the lines; however, among Christians, there was only one faith, and that one faith – Roman Catholicism – fairly permeated all of Christian society, at all levels. As I earlier explained in For God and Country, Martin Luther invented a radical combination of Church and state, meaning, exactly, Christian theocracy.
Luther's dictum, Cujus region, ejus rligio (Whoever's reign, his religion) became the law of the land. A citizen's religion became a matter of civil law. Luther's words: "He who owns the country owns the Church, and he that makes your laws for you has the right to make your religion for you." In the instance of Pfalz, the religion of the people was changed four times in eighty years because of this new Lutheran principle.
Of course, the history of state abuse of various religions in Europe became a major reason for the colonization of America. And, as we have already seen, each new American colony established its own official state religion, so that disciples would be free to worship openly, completely unhindered by the state.
What to do about it.
I submit that, since the 1947 Everson case, our government has systematically violated our religious freedom by imposing a state religion of atheism, through a program of legal secularization. This secularization is, precisely, a program of religious cleansing, of the public square and of the American people, being done by the American government. American citizens are increasingly forced by civil law to be, appear to be or pretend to be either atheists, or such pervasive moral relativists as to be guilty of the mortal sin of indifferentism.
The Constitution restricted the government from dictating religion to the people.  The Court turned this around, and set the government to legally secularizing itself, divorcing itself from God, and thereby beginning a program of legally secularizing the people.  The unseen victim in this program was the Judeo-Christian religion itself, and the Judeo-Christian moral code that formed the original basis for the very idea of America. 

I further submit that Justice Black and the 1947 Court was out of order in the Everson decision; that it had no foundation in precedent or existing law, that it was an arbitrary and personal opinion, that it has had tragic consequences adversely affecting the morality of the American people and the integrity of the American government. It should therefore be overturned. The Supreme Court overstepped its bounds in establishing what amounted to new law, which is unrepresentative law. It is not within the duties of the Supreme Court to dictate new law by the method of establishing bogus legal precedent of use in suppressing open Christian religious exercise and Christian religious expression anywhere in America. Such religious suppression represents an unconstitutional violation of the First Amendment free exercise clause.
Just as the Court established the Principle of Judicial Review, in Maybury v. Madison in 1803, the Congress may establish a Principle of Congressional Review, and the President may establish a Principle of Executive Review, by overturning clearly unconstitutional, Court-established legal precedent, and declaring it null, void and no precedent from that date forward. 

The 1947 Everson case should be overruled by the Legislative branch or by the Executive branch, either acting together or acting singly. The Court, the Legislature and the Executive are all co-equal branches of the American government. The Court has no dictatorial authority to establish new "Constitutional principles" that may not be found anywhere in the Constitution.
Congress and/or the President should have acted to put this aside in 1947. Since it didn't happen then, it remains for a future government to do it.
His will be done.
Added video link above Friday March 10, 2017, to highlight the damage done over the years by this abomination of the Court, which still stands in dire need of being struck down as unconstitutional. 

=====
Sarcastic Acronym Hover-Link Footnotes: For the convenience of those readers using devices that lack a mouse, these footnotes are provided for all webpages, in case any webpage contains any hover-links. (If you don't have a mouse, you can't "hover" it over a link without clicking just to see the simple acronym interpretation. Click any footnote link to see the acronym and a detailed explanation; "Hover" the mouse over it just to see the simple interpretation.)
SLIMC1
Secularist Liberal Intellectual Media Complex
GESGOEAEOT2
Gradually, Ever So Gradually, Over Eons And Eons Of Time
PEWAG3
Punctuated Equilibrium's Wild-Assed Guess
TTRSTF4
Them There Real Scientifical-Type Fellers
TTRSPTF5
Them There Real Smart Perfesser-Type Fellers
TTRSJTF6
Them There Real Smart Journalistical-Type Fellers
SNRTACBT7
Surely No Right Thinking Adult Could Believe Today
STNSEACPB8
Surely Today No Serious Educated Adult Could Possibly Believe
WDN9
We Don't Know
BMDFP10
Baboons, Mongrel Dogs, Filthy Pigs and ...
HBAACOTE11
Human Beings Are A Cancer On The Earth
ACLU12
Anti-Christian Litigation Union
FLORMPORIF13
Flagrant Liar, Or, Mindless Parrot, Or, Innocent Fool
MEJTML14
Marxist Ends-Justify-The-Means Liar
IEJTML15
Islamic Ends-Ends-Justify-The-Means Liar
MPAV16
Marxist Principles And Values
WBESSWG17
Wise, Benign, Elite, Super-Scientific World Governance
TRMITM18
The Reason Man's In This Mess
IYI19
Intellectual Yet Idiotic
TTRSCBTF20
Them There Real Smart Catholic Bishop Type Fellers
IACMPVND21
Illegal-Alien-Criminal Marxocrat-Party-Voting Nation-Destroyers
PEJTML22
Palestinian Ends-Justify-The-Means Liar
PSYOP23
"Psychological Operation" Mind Trick
CDC24
Covid Developmentally Challenged
LGBTQ+25
Every Letter Represents A Serious Psychotic sexual Identity Disorder
[All Web Pages listed in Site Map by date-of-publication;
oldest at the top, newest at the bottom of the list.]

Culture=Religion+Politics;  Who Are We?  Vic Biorseth
The Brilliantly Conceived Organization of the USA;  Vic Biorseth
Return to the BLOG page
Return to the HOME PAGE
Subscribe to our Free E-Zine News Letter
Respond to This Article Below The Last Comment

Comment
Respond to this WebPage immediately below the last comment.
Or,
---
Date:   Sat Oct 11 2014
From:  Vic Biorseth
Comment:  
Changes pursuant to changing the website URL and name from 
Thinking Catholic Strategic Center to
Catholic American Thinker.
Pulled the trigger on the 301 MOVE IT option June 1, 2014. Working my way through all the webpages.  . 
Regards,
Vic
---
Date:  Sun Apr 03 22:22:24 2016
From:  Thomas Jefferson
Email:   
Location:  
Comment: 
"All persons shall have full and free liberty of religious opinion; nor shall any be compelled to frequent or maintain any religious institution." - Thomas Jefferson, 1814

---
Date:  Mon Apr 04 2016
From:  Vic Biorseth
Comment:  
Thomas:
That fully supports our contention that:
Constitutional Government cannot impose atheism on the citizenry or secularize American society and prohibit exercise of Christian living of life.
Islam must be prohibited, since it intends to restrict religious (and legal) opinions, and to forcibly compel citizen frequency and maintenance of the religion and legal jurisprudence of Islam, to the exclusion of all others, under penalty of death.

Regards,
Vic
---
Date:  Tue May 24 00:42:48 2016
From:  Doug Indeap
Email:   dougindeap@comcast.net
Location:  
Comment: 
Your post reflects fundamental misunderstandings of the Constitution's separation of church and state.

Separation of church and state is a bedrock principle of our Constitution, much like the principles of separation of powers and checks and balances. In the first place, the Supreme Court has thoughtfully, authoritatively, and repeatedly decided as much; it is long since established law. In the second place, the Court is right. Just as the founders did not simply say in the Constitution that there should be separation of powers and checks and balances, but rather actually separated the powers of government among three branches and established checks and balances, they also did not merely say there should be separation of church and state, and rather actually separated them by (1) establishing a secular government on the power of "We the people" (not a deity), (2) according that government only limited, enumerated powers, (3) saying nothing to connect that government to god(s) or religion, (4) saying nothing to give that government power over matters of god(s) or religion, and (5), indeed, saying nothing substantive about god(s) or religion at all except in a provision precluding any religious test for public office. Given the norms of the day (by which governments generally were grounded in some appeal to god(s)), the founders' avoidance of any expression in the Constitution suggesting that the government is somehow based on any religious belief was quite a remarkable and plainly intentional choice. They later buttressed this separation of government and religion with the First Amendment, which affirmatively constrains the government from undertaking to establish religion or prohibit individuals from freely exercising their religions.  The basic principle, thus, rests on much more than just the text of the First Amendment, as you suppose.

That the words "separation of church and state" do not appear in the text of the Constitution assumes much importance, it seems, to some who once mistakenly supposed they were there and, upon learning of their own error, fancy they've solved a Constitutional mystery. The absence of the metaphorical phrase commonly used to name one of its principles, though, is no more consequential than the absence of other phrases (e.g., separation of powers, checks and balances, federalism) used to describe other undoubted Constitutional principles.

To the extent that some nonetheless would like confirmation--in those very words--of the founders' intent to separate government and religion, Madison and Jefferson supplied it.  Madison, who had a central role in drafting the Constitution and the First Amendment, confirmed that he understood them to "[s]trongly guard[] . . . the separation between Religion and Government." Madison, Detached Memoranda (~1820).  Indeed, he understood the original Constitution--without the First Amendment--to separate religion and government. 

Some try to pass off the Supreme Court's decision in Everson v. Board of Education as simply a reading or even misreading of Jefferson's letter to the Danbury Baptists–as if that were the only basis of the Court's decision. Instructive as that letter is, it played but a small part in the Court's decision.  Rather, the Court discussed the historical context in which the Constitution and First Amendment were drafted, noting the expressed understanding of Madison perhaps even more than Jefferson, and only after concluding its analysis and stating its conclusion did the Court refer–once–to Jefferson's letter, largely to borrow his famous metaphor as a clever label or summary of its conclusion. The notion, often heard, that the Court rested its decision solely or largely on that letter is a red herring.

The further notion Jefferson's letter can be discounted as pertaining solely to the free exercise of religion and not to the establishment of religion (Barton's one-way wall idea) is but wishful thinking.  First, the very reason the Danbury Baptists feared their free exercise of religion might be compromised was Connecticut's established Congregationalism.  Jefferson (1) "contemplated with sovereign reverence that act of the whole American people which declared that their [i.e., the federal] legislature should 'make no law respecting an establishment of religion, or prohibiting the free exercise thereof,' thus building a wall of separation between Church & State" and (2), while acknowledging that he lacked any authority to change state law, expressed his support for the then growing disestablishment movement, saying that "[a]dhering to this expression of the supreme will of the nation in behalf of the rights of conscience, I shall see with sincere satisfaction the progress of those sentiments which tend to restore to man all his natural rights . . . ."  The entire letter, thus, concerned the ills of government establishment of religion, and Jefferson spoke of the First Amendment's constraint on federal laws respecting an establishment of religion in the same breath he noted the Amendment thus built a wall of separation.

Second, as Jefferson well understood in writing the letter, the primary purpose of the First Amendment religion clauses is neither to protect religion nor government from one another, but rather to protect individuals' religious freedom.  The free-exercise clause does this directly by constraining the government from prohibiting individuals from freely exercising their religions.  The establishment clause does this indirectly by constraining government from promoting or otherwise taking steps to establish any religion, thus assuring that individuals are free to exercise their religions without fearing the government will favor the religions of others and thus disfavor theirs.  There is no reason to suppose, thus, that when Jefferson wrote of his metaphorical wall of separation between church and state, he had in mind only the free exercise clause and not the establishment clause.

While the First Amendment undoubtedly was intended to preclude the government from establishing a national religion as you note, that was hardly the limit of its intended scope. The first Congress debated and rejected just such a narrow provision ("no religion shall be established by law, nor shall the equal rights of conscience be infringed") and ultimately chose the more broadly phrased prohibition now found in the Amendment. During his presidency, Madison vetoed two bills, neither of which would form a national religion or compel observance of any religion, on the ground that they were contrary to the establishment clause. While some in Congress expressed surprise that the Constitution prohibited Congress from incorporating a church in the town of Alexandria in the District of Columbia or granting land to a church in the Mississippi Territory, Congress upheld both vetoes. Separation of church and state is hardly a new invention of modern courts.  In keeping with the Amendment's terms and legislative history and other evidence, the courts have wisely interpreted it to restrict the government from taking steps that could establish religion de facto as well as de jure. Were the Amendment interpreted merely to preclude government from enacting a statute formally establishing a state church, the intent of the Amendment could easily be circumvented by government doing all sorts of things to promote this or that religion–stopping just short of cutting a ribbon to open its new church.

While the religious views of various founders are subjects of some uncertainty and controversy, it is safe to say that many founders were Christian of one sort or another and held views such as you note regarding religion.  In assessing the nature of our government, though, care should be taken to distinguish between society and government and not to make too much of various founders' individual religious beliefs.  Their individual beliefs, while informative, are largely beside the point. Whatever their religions, they drafted a Constitution that establishes a secular government and separates it from religion as noted earlier. This is entirely consistent with the fact that some founders professed their religiosity and even their desire that Christianity remain the dominant religious influence in American society. Why? Because religious people who would like to see their religion flourish in society may well believe that separating religion and government will serve that end and, thus, in founding a government they may well intend to keep it separate from religion. It is entirely possible for thoroughly religious folk to found a secular government and keep it separate from religion. That, indeed, is just what the founders did.

Lest there be any doubt on this score, note that shortly after the founding, President John Adams (a founder) signed, with the unanimous consent of the Senate (comprised in large measure of founders), the Treaty of Tripoli declaring, in pertinent part, "the Government of the United States of America is not, in any sense, founded on the Christian religion."  No need to resort to reading tea leaves to understand that.  This is not an informal comment by an individual founder, but rather an official declaration of the most solemn sort by the United States government itself. 

It is instructive to recall that the Constitution's separation of church and state reflected, at the federal level, a "disestablishment" political movement then sweeping the country. That political movement succeeded in disestablishing all state religions by the 1830s.  It is worth noting, as well, that this disestablishment movement was linked to another movement, the Great Awakening. The people of the time saw separation of church and state as a boon, not a burden, to religion.

This sentiment was recorded by a famous observer of the American experiment: "On my arrival in the United States the religious aspect of the country was the first thing that struck my attention. . . . I questioned the members of all the different sects. . . . I found that they differed upon matters of detail alone, and that they all attributed the peaceful dominion of religion in their country mainly to the separation of church and state. I do not hesitate to affirm that during my stay in America, I did not meet a single individual, of the clergy or the laity, who was not of the same opinion on this point." Alexis de Tocqueville, Democracy in America (1835).

The further notion, advanced by some, that the Supreme Court's recognition of the constitutional separation of church and state in Everson is all Justice Black's doing is laughable.  It bears noting that all nine justices in the Everson case read the Constitution to call for separation of church and state, and indeed all of the parties and all of the amici curiae (including the National Council of Catholic Men and National Council of Catholic Women) did as well; no one disputed the principle, they differed only in how it should be applied in the circumstances of the case.

The constitutional principle of separation of church and state does not control religion or cleanse it from the public square--far from it. It is important to distinguish between "individual" and "government" speech about religion since the Constitution protects the former and constrains the latter.  Indeed, the First Amendment's free-exercise clause assures that each individual is free to exercise and express his or her religious views--publicly as well as privately. The Amendment's establishment constrains only the government not to promote or otherwise take steps toward establishment of religion.  As government can only act through the individuals comprising its ranks, when those individuals are performing their official duties (e.g., public school teachers instructing students in class), they effectively are the government and thus should conduct themselves in accordance with the First Amendment's constraints on government.  When acting in their individual capacities, they are free to exercise their religions as they please.  While figuring out whether someone is speaking for the government in any particular circumstance may sometimes be difficult, making the distinction is critical.

Nor does the constitutional separation of church and state prevent citizens from making decisions based on principles derived from their religions. Moreover, the religious beliefs of government officials naturally may inform their decisions on policies.  The principle, in this context, merely constrains government officials not to make decisions with the predominant purpose or primary effect of advancing religion; in other words, the predominant purpose and primary effect must be nonreligious or secular in nature. A decision coinciding with religious views is not invalid for that reason as long as it has a secular purpose and effect.

The Constitution, including particularly the First Amendment, embodies the simple, just idea that each of us should be free to exercise his or her religious views without expecting that the government will endorse or promote those views and without fearing that the government will endorse or promote the religious views of others. By keeping government and religion separate, the Constitution serves to protect the freedom of all to exercise their religion. Reasonable people may differ, of course, on how these principles should be applied in particular situations, but the principles are hardly to be doubted. Moreover, they are good, sound principles that should be nurtured and defended, not attacked. Efforts to undercut our secular government by somehow merging or infusing it with religion should be resisted by every patriot.

Wake Forest University has published a short, objective Q&A primer on the current law of separation of church and state–as applied by the courts rather than as caricatured in the blogosphere. I commend it to you. http://divinity.wfu.edu/religion-and-public-affairs/joint-statement/

---
Date:  Tue May 24 2016
From:  Vic Biorseth
Comment:  
Doug:
Horse Patooties. 
The Court is not Constitutionally authorized to make new law.  Look at the highlighted parts of Black's quoted opinion for the majority.  The Court is supposed to adjudicate existing law, not make new law. 
First, there was nothing in the Everson case that had anything whatsoever to do with using US treasure to support any religion.  This was a wild overreach to get into an area not related to the case being presented. 
Second, as President, Jefferson did the very things Black said the government could not do:  He used US treasure to support a religion. 
The whole subject had nothing to do with school bus money for children. 
This was entirely new law, and as such, unconstitutional, unlegislated and unrepresentative law in need of being struck down. 
And it has been and is being used today by our government to prevent us from praying in public, to take down our religious monuments and art, to stop us from the Constitutionally guaranteed right to exercise our religion, any time, anywhere. 
But note this:  "Our" government does not hinder the public practice of such things as Islam and Satanism. 
The fact that no President and no Congress has stopped the Court from legislating from the bench does not mean that a future President or Congress cannot stop the Court from legislating from the bench, and undo this damage. 
The Constitution nowhere grants any special interpretive authority to any of the three co-equal branches.  They are supposed to counteract each other. 
The Congress legislates; the President executes; the Court adjudicates. 
That is what is broken. 

Regards,
Vic
---
Language and Tone Statement

Please note the language and tone of this monitored Website. This is not the place to just stack up vulgar one-liners and crude rejoinders. While you may support, oppose or introduce any position or argument, submissions must meet our high Roman Catholic and Constitutional American standards of Truth, logical rigor and civil discourse. We will not participate in merely trading insults, nor will we tolerate participants merely trading insults. Participants should not be thin-skinned or over sensitive to criticism, but should be prepared to defend their arguments when challenged. If you don't really have a coherent argument or counter-argument of your own, sit down and don't embarrass yourself. Nonsensical, obscene, blindly &doggedly anti-Catholic, anti-American, immoral or merely insulting submissions will not be published here. If you have something serious to contribute to the conversation, be prepared to back it up, keep it clean, keep it civil, and it will be published. We humbly apologize to all religious conservative thinkers for the need to even say these things, but the Hard Left is what it always was, the New Leftist Liberals are what they are, and the Internet is what it is.
"Clickbait" advertising links are not acceptable for posting here. 
If you fear intolerant Leftist repercussions, do not use your real name and do not include email or any identifying information.  Elitist Culturally Marxist Pure Authoritarians cannot and will not tolerate your freedom of speech or any opposition to their rigid authoritarian, anti-equality, anti-life, anti-liberty, anti-property, hedonistic, anti-Constitution, pro-Marxist, pro-Islam, anti-Catholic, anti-Christian, anti-Semitic, anti-male, sexist, pro-homosexual, anti-heterosexual, anti-white, racist, anti-Western, anti-American, Globalist, anti-Nation, blatantly immoral, totally intolerant and bigoted point of view. 
Copyrighted Material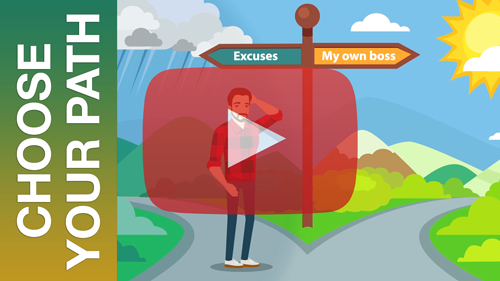 Solopreneur Opportunity Links, for a
Solo Build It WebSite