Site best viewed on a computer screen - not optimized for cell phones
Latest 50 articles published or updated here: BLOG (Web-Log) Page

The American Re-Evangelization.

Vic Biorseth, Friday, June 14, 2013
https://www.catholicamericanthinker.com/
Re-Evangelization? What the hell does that mean? If America was born a Christian nation, and if America remains, by predominant population, a Christian nation, then America has already been Evangelized. Right?
Wrong. We have not properly maintained our evangelization. Their own heavily recorded words reveal that America's Founders and the Constitution's Framers were men of deep Christian faith, who often wrote of the need for a highly moral citizenry, in the Christian sense of that word, to properly run and operate Constitutional America. Tocqueville summed it all up, so to speak, in his Democracy in America, but the Founders and Framers all stated it first, with great emphasis.
If America is Constituted to be run and operated by We The People, then We The People had better be a Godly people, lest the nation we run and operate degenerate into an un-Godly nation, like almost all the others.
Many today speak of American Exceptionalism and try to define what that means, and why America, and her citizens, are (or have been) so exceptional among others.
And yes, it's all wrapped up in our Founding Principles from the Declaration, especially the "inalienable" rights to: Equality before the law; Life; Liberty; Pursuit of Happiness. 
And, yes, it is further involved in our citizen rights concretized in the Constitutional Principles, institutionalized by our Constitution, including legal citizen rights to: Freedom of religion; freedom of religious practice; freedom of speech; freedom of the press; freedom of assembly; the right to petition the government; the right to keep and bear arms; the right to withhold  our property from the military; the right to personal security and property security; the right to due process; jury trial; etc., etc., etc. 
What all that does, and what is exceptional about it, is that it makes of us independent operators, and masters of our own destiny.  We are liberated citizens.  We can take care of ourselves and our families.  While we are joined together in the laws and principles in our founding and constituting documents, these documents make of us liberated citizens, each free to find his own way, each free to accumulate wealth and property (or squander it), each free to run for office - any office.  We have no ruling class, unless We The People, are the ruling class. 
Underlying all of it is our original evangelization into the life-changing and life-directing "goodness" of our national, traditional, faith-filled, born-and-raised American Christian nature. 
What happens when faith dissipates?  We're looking at it today, right here in America.  Today, it takes work - actual investigation - to get back to the "memory" of the roots of our own civil law.  Why, for instance, do we have laws on the books against such things as murder, theft, etc.?  Do anywhere near enough of us even recognize the Commandments of God as the original source of our own civil law any more? 
The Word - God's revelation of Himself to man - is the basis of it all.  Before man knew God, murder was "legal".  The first evangelization changed that.  Western Civilization itself was organized around, arranged to support and merged with the will of God, to give whole peoples a proper sense of purpose and direction.  From the original Commandments, to the Magna Carta, to the founding of America, Western thought has traditionally, if imperfectly, sought to please God. 

Aristotle's blueprint for properly questing after ultimate truth utilized ethos, pathos and logos.  I submit that ethos, properly Westernized, is the most important of the three.  Ethos is a properly formed sense of justice, which requires a proper discernment between what is right and what is wrong.  When ethos is properly formed, pathos - sympathy or empathy and appeal to emotion - is more properly directed, out of a good sense of justice.  When ethos and pathos are properly formed, logos (logic) may be unleashed, restricted only by ethos and pathos, to find the truth of the matter.
From the beginning, the history of Western Civilization has often been less than exemplary.  If you look at each of the worst historical examples of Western failures in Judeo-Christian morality, you will see that they all involve a turning from God's law, even from God Himself, and a use of pure logic, unrestrained by ethos and pathos.  A complete overemphasis of the world, and a complete disregard for the hereafter. 

The worst examples of this turning away were very recent; practically yesterday, in the entire history of Western Civilization.  Machiavelli's The Ends Justify The Means.  The Hegelian Dialectic.  Marx and Engle's Communist Manifesto.  This major turning from God, this significant dropping of ethos and pathos, this total concentration on worldly logic alone, brought us the Nazi holocaust, Communist enslavement of nations, world-wide revolution and a deadly, deadly infection the human mind through purposeful mal-education, dis-information and propaganda. 
This is the opposite of evangelization, properly understood.  It is an evangelization into untruth, which is to say, an evangelization into evil. 

On top of this deadly infection of the Western mind, the never-ending menace from the East, the "religion" of Islam, finds new ways to gain ground in its program of world dominance.  Quite successfully masquerading and billing itself as a "Religion of Peace" it establishes enclaves of the Islamic Ummah in many nations, in preparation for eventual conquest from within.  Ongoing terror programs notwithstanding, the Islamic enclaves within various national borders, including our own, pose perhaps the greatest threat to Western Civilization in all of history. 
The true mission of Islam is quite clear, easily found and quite open.  Islam intends, ultimately, to convert us all to Islam, or, to subjugate us all to Islamic law, or, to kill us all.  I do not say this on my own.  It is in the Koran.  It has always been in the Koran.  It is right there in black and white.  The mission of Islam, which is unchanged from the beginning, is to dominate the world, eliminate all other religions, and enforce Islamic law all across the globe.  That means, the elimination also of all other forms of government.  To put the whole world into the Ummah. 
If you don't believe me, read the Koran. 
I recently heard a radio commercial - I don't know who paid for this commercial, I didn't catch the name of any sponsor - in which a Moslem feminine voice talked about how to dialogue peacefully with Moslems, especially about the Koran and Mohammed.  She said that the Koran is Islam's "holy book" and Mohammed is Islam's "holy prophet" and that Moslems are prepared to defend the Koran or the Prophet with their lives.  Therefore, we non-Moslems should be very diplomatic and very careful about how we address the Koran or Mohammed in speech or print. 
That right there should tell you all you need to know about Islam.  To be prepared to defend "with their lives" is to be prepared to kill.  This is a direct assault on Freedom of Speech, Freedom of Press, Freedom of Religion, and more, including Equality, Life, Liberty and the Pursuit of Happiness.  These  rights are to become rights only for the Moslem; not for the non-Moslem.  We are to no longer be able to speak our minds, possibly under pain of death, but they are to be free to speak as they please. 
I don't know about you, but I won't have it. 

But we Americans are Christians, for the most part, and Jews; at least that is what we call ourselves.  But, what are we, really?  Can anyone tell? 
Certainly not by our entertainment, which appears to have gone over to the dark side almost totally and treats our Christian religion with mockery, contempt, ridicule and scorn. 
Certainly not by our public education, which is obsessed with topics sexual and perverted, loaded down with Leftist indoctrination and runs government information gathering projects like Common Core. 
Certainly not by our upper academia, which is so dogmatically atheistic, scientistic and Marxist as to nearly be comical. 

Certainly not by our news media, which seemingly operates as a propaganda arm of the Democrat Party and leans so hard Left as to be nearly falling over. 

Certainly not by our Democrat Party, which constantly and relentlessly attacks Christianity and occasionally gives us a glimpse of its particularly rabid form of antisemitism. 
Certainly not by our Establishment Republican Party, which play-acts at being decent and Constitutionalist, but then betrays the Constitution through "bipartisan compromise" with the Marxist Democrats, at every opportunity. 
All of this is the result of the open attack of secularism, which may be described as a belligerent program of religious cleansing of society.  The Democrat-dominated drive to religiously cleanse America got its start with the 1947 Black Court decision in the Everson case, in which the Court decision radically and un-Constitutionally re-defined the intent of the religion clause in the First Amendment.  You can read the details of the case, and our refutation of the Black Court arguments, in the Separation of Church and State article.
The 1947 Black Court decision had the effect of establishing a bogus Constitutional "principle" that the framers did not intend, and the decision became a Legal Precedent of use in deciding other cases.  What that meant was, New Law, and New Law which was not legislated and not representative.  The creation of new law is exclusively reserved by the Constitution to the Congress, not the Court.  Congress legislates; the Presidency executes; the Court adjudicates. 
In the case of Maybury v. Madison, 5 US 137 (1803) the precedent was set for declaring a law un-Constitutional.  The Court held that Congress exceeded its Constitutional authority in passing an act that was outside the limited and enumerated powers of government in the Constitution.  They held that an un-Constitutional law as No Law, and to be held nul and void from that day forward. 
I submit that it is equally  valid for the other two branches of government to act in the same manner, regarding existing law, legal precedent, executive order or regulation that is shown to be in violation of the Constitution.  If past Congresses, Administrations and Courts have done harm to the Constitution, then present and future Congresses, Administrations and Courts should be free, as co-equal branches of government, to set that law or executive order or regulation or legal precedent aside, declare it to be No Law, and nul and void from that date forward. 
It remains for a future President or Congress to simply declare the "Constitutional Principle" of Separation of Church and State - which cannot be found anywhere in the Constitution - aside and declare it to be No Law, nul and void from that date forward.  It should take an actual Constitutional Amendment to put it in the Constitution if it is not already there. 

You are forcing your religion on us, is the false charge of the secularists.  They lie.  A cross on public property, the Ten Commandments on some Judge's courtroom wall, a public prayer, etc., do not force anyone to adopt or accept any religion.  We wouldn't do it; it would be against the Constitution. 

Congress shall make no law respecting an establishment of religion, or prohibiting the free exercise thereof; ...
--Amendment 1, Constitution of the United States.

The religion clause of the First Amendment puts two restrictions on Congress, and establishes an American citizen civil right. 
Congress cannot establish an official state religion.
Congress cannot prohibit the free exercise of religion.
The citizens have a right to free exercise of religion.  
It is the Secularists, not us, who seek to forcefully and legally impose their "religion" of atheism on everyone, against our will.  They constantly seek to religiously cleanse the public square and to drive our religion into the shadows and out of public view.  They use all levels of court to do this, and they file lawsuits every time a cross is seen in public. 

You are forcing your morality on us, is the false charge of the abortionists, the pornographers, the homosexual activists, the druggies and dopers, the Democrats and the dregs of society.  Again, they lie.  None of the things that they so love are among the limited and enumerated powers of Government, and so to address them in federal law would be un-Constitutional, short of a Constitutional Amendment. 
It is them, not us, who constantly seek to establish such abominations as abortion, homosexual marriage, drugs and so forth into un-Constitutional law, imposing their will on us.  They use the Courts to do whatever they cannot do legislatively.  I submit that Roe v. Wade and Doe v. Bolton, like the Black decision spoken of above, had the un-Constitutional effect of making new law, and should be declared by a future Congress or President to be No Law, nul and void from that date forward.  Only Congress makes new law.  We talked about this in more detail in the Abortion in America page.  (See also the Pro-Choice page.) 

Re-Evangelizing Catholics.  To re-evangelize is to re-convert, or, if one was born into the faith, to re-awaken faith.  It is a radical conversion of the heart, mind and soul, to embrace the love of God and the redemption of Jesus.  It most properly involves subservience to the Church He founded, which is the pillar of Truth, and which will withstand even the gates of hell. 
We need to ponder whether we are truly Roman Catholic, or mere Cafeteria Catholics, who conveniently pick and choose among the doctrines which ones they like and which ones they reject.  It's an all or nothing religion.  If we can't accept the whole of the Magisterial teaching of Rome, then we should not call ourselves Catholic. 
For example, contraception and abortion are gravely sinful.  Not only that, but even speaking favorably of them to others, even in a limited sense, is also sinful.  If you have practiced, or championed, or even spoken favorably of any such sinful activity, then do not add sacrilege to your sins by coming unworthily to the Communion Rail.  What is called for in this circumstance is true repentance, confession, absolution and firm resolve.  If you have spoken to others in favor of some limited form of any gravely sinful act, then to to that same extent you are called to speak to those others condemning it. 
Catholics are supposed to be the Marines of Christianity.  We are supposed to let the light of Christ shine through us to others, and we do that best when we are in full alignment with and obedience to the Church He founded.  Don't be a half-assed Catholic. 
Nor is a re-evangelized Catholic supposed to be a part-time Catholic.  You are Catholic everywhere you go, and everything you do.  You are Catholic before you are anything else.  In the voting booth, in the jury box, in the work place, on the playing field, at the public podium - you never, ever put your faith aside.  Jesus takes a back seat to no one. 
Here is the most important thing, in any Catholic Church: God is with us.   Who else can say it?  He is in every tabernacle in every Catholic Church.  When we come to Eucharist, we experience actual, physical communion with Divinity Himself, and we become what we eat: the Body of Christ. 
That is no small thing.  He is not to be taken lightly. 

Every Day Catholicism.  I wear a very large crucifix, made in the style of the John Paul the Great's famous Crosier.  It hangs from a chain around my neck.  Unlike other crucifixes, it highlights the horror of crucifixion and the suffering of our Lord.  That is unusual today, because the typical crucifix today has changed from the sign of the horrible death of the criminal and the enemy of the state, to the most glorious, triumphant and proud symbol of Christianity.  They are usually very ornate and beautiful 
But I like to ponder the Cross and the suffering from time to time, and the mystery of how He went through that for me.  My crucifix is bronze rather than silver, like John Paul's.  The reason involves John 3:14, which is cross-referenced to Numbers 21:9. 
First, here's John:

And just as Moses lifted up the serpent in the desert, so must the Son of man be lifted up, that whoever believes in him may have eternal life.
--John 3:14

And, here's the cross-referenced reading from Numbers:

And the people spoke against God and against Moses, "Why have you brought us up out of Egypt to die in the wilderness? For there is no food and no water, and we loathe this worthless food."
Then the LORD sent fiery serpents among the people, and they bit the people, so that many people of Israel died.
And the people came to Moses, and said, "We have sinned, for we have spoken against the LORD and against you; pray to the LORD, that he take away the serpents from us." So Moses prayed for the people.
And the LORD said to Moses, "Make a fiery serpent, and set it on a pole; and every one who is bitten, when he sees it, shall live."
So Moses made a bronze serpent, and set it on a pole; and if a serpent bit any man, he would look at the bronze serpent and live.
--Numbers 21:5-9

That is where the symbol of the medical profession - a serpent on a pole - comes from.  It took quite an act of faith for the snake-bit sinner to turn his face to the bronze serpent and be healed.  Today, the crucifix, the triumphant sign of Christianity, can be seen atop every Catholic Church, above every tabernacle, and leading all liturgical processions.  The Son of man is thus lifted up, where all can see. 

I wear the crucifix every day of my life, everywhere I go.  It is part of my daily ritual.  Every morning I clean up and dress, and put on the cross as part of my morning offering.  Every evening when I jamify, I take off the cross during my evening thanksgiving. 
(Jamify is a household euphamism.  The jamification process involves changing from street clothes to pajamas.  Jamification is part of the relaxification process.) 
I never bring up religion in my day to day public activities; my crucifix does that for me.  Quite often it opens conversations with others.  If you open the door, I will discuss religion with you.  If you challenge my religion, I will transform into an in-your-face Catholic, and not only defend the Church, but challenge your religion, or lack of religion. 

How is your religion doing?  If you are a devout Christian or a devout Jew, is it obvious?  Do you let your light shine, or do you cover it up in public? 
It is high time to think about a renewal of faith, for all of us.  No exceptions.  If we the people are ever going to get out of the current mess we're in, it will be with God, not without Him.  If we will repent of sin and turn to the Lord, He will return the favor. 
Once God is with us, who can be against us? 
Be not afraid. 

=====
Sarcastic Acronym Hover-Link Footnotes: For the convenience of those readers using devices that lack a mouse, these footnotes are provided for all webpages, in case any webpage contains any hover-links. (If you don't have a mouse, you can't "hover" it over a link without clicking just to see the simple acronym interpretation. Click any footnote link to see the acronym and a detailed explanation; "Hover" the mouse over it just to see the simple interpretation.)
SLIMC1
Secularist Liberal Intellectual Media Complex
GESGOEAEOT2
Gradually, Ever So Gradually, Over Eons And Eons Of Time
PEWAG3
Punctuated Equilibrium's Wild-Assed Guess
TTRSTF4
Them There Real Scientifical-Type Fellers
TTRSPTF5
Them There Real Smart Perfesser-Type Fellers
TTRSJTF6
Them There Real Smart Journalistical-Type Fellers
SNRTACBT7
Surely No Right Thinking Adult Could Believe Today
STNSEACPB8
Surely Today No Serious Educated Adult Could Possibly Believe
WDN9
We Don't Know
BMDFP10
Baboons, Mongrel Dogs, Filthy Pigs and ...
HBAACOTE11
Human Beings Are A Cancer On The Earth
ACLU12
Anti-Christian Litigation Union
FLORMPORIF13
Flagrant Liar, Or, Mindless Parrot, Or, Innocent Fool
MEJTML14
Marxist Ends-Justify-The-Means Liar
IEJTML15
Islamic Ends-Ends-Justify-The-Means Liar
MPAV16
Marxist Principles And Values
WBESSWG17
Wise, Benign, Elite, Super-Scientific World Governance
TRMITM18
The Reason Man's In This Mess
IYI19
Intellectual Yet Idiotic
TTRSCBTF20
Them There Real Smart Catholic Bishop Type Fellers
IACMPVND21
Illegal-Alien-Criminal Marxocrat-Party-Voting Nation-Destroyers
PEJTML22
Palestinian Ends-Justify-The-Means Liar
PSYOP23
"Psychological Operation" Mind Trick
CDC24
Covid Developmentally Challenged
LGBTQ+25
Every Letter Represents A Serious Psychotic sexual Identity Disorder
[All Web Pages listed in Site Map by date-of-publication;
oldest at the top, newest at the bottom of the list.]

Culture=Religion+Politics;  Who Are We?  Vic Biorseth
The Brilliantly Conceived Organization of the USA;  Vic Biorseth
Return to the BLOG page
Return to the HOME PAGE
Subscribe to our Free E-Zine News Letter
Respond to This Article Below The Last Comment

Comment
Respond to this WebPage immediately below the last comment.
Or,
---
Date:  Sat Jun 15 06:05:51 2013
From:  Vic Biorseth
Comment:  
This is in response to a discussion with an unnamed friend.  I just published this page yesterday morning, and then, during the day, this unnamed friend  told me he had read it, and a brief discussion ensued.  So this is to respond to some of his points. 
Catholicism remains the largest individual religion on earth (possibly running neck and neck with Islam) but it is a minority religion in America.  One out of every two Christians in the world is a Catholic, but only one out of every four Christians in America is a Catholic.
American Protestants, too, are in need of a re-evangelization.  Before a nation or a people can return to grace, the first responsibility falls to the individual citizen to return to grace.  If we the people do not present a worthy response to the freely given grace of God, then we the people are not worthy of the collective grace needed to save our nation. 
I submit that there are probably just as many half-assed Baptists and half-assed Evangelists, etc., out there as there are half-assed Catholics.  It is time for all of us to take our religion and our Christian Baptism seriously.  God has not moved.  It is we the people who have fallen away.  We have elected political leadership that has, at best, looked aside from the rapid American moral decline, and at worst, actually instigated it or helped it along.  This didn't just begin with Obama, but it may well end with him, if we don't wake up. 
As far as the Jews are concerned, I have never understood the term "secular Jew."  It makes about as much sense to me as "secular Catholic."  To me, a Jew is not a Jew unless he is religiously a Jew.  There are too many blond haired blue eyed Jews, and too many black Jews for Jewishness to be considered a racial thing.  As far as Semitic racial features, to me, a Semitic Jew is indistinguishable from an Arab, or any of many Mediterranean, Middle-Eastern and North African non-Jewish people.  
It is a sad thing that so many Jews have left or never known their original religion, but the same thing may be said of any denomination of Christianity.  Look through the Old Testament and see how Israel did when the people were aligned with God, and what happened when they fell away. 
If modern day Israel ever gets a leader who calls the people back to faith, and calls for a period of national fasting and prayer - look out.  They would become un-defeatable. 

Regards,
Vic
---
Date:  Tue Jun 18 08:29:59 2013
From:  John
Email:   jbubs55@comcast.net
Location:  Dallas, Pa
Comment: Vic,
I pray for the arrival U.S. politicians who  live and breathe these words:

"This is the real task before us: to reassert our commitment as a nation to a law higher than our own, to renew our spiritual strength. Only by building a wall of such spiritual resolve can we, as a free people, hope to protect our own heritage and make it someday the birthright of all men."
--Ronald Reagan
Semper Fidelis
---
Date:  Tue Jun 18 09:45:26 2013
From:  Vic Biorseth
Comment:  
John:
Amen, brother.

Regards,
Vic
---
Date:   Thu Jul 17 2014
From:  Vic Biorseth
Comment:  
Changes pursuant to changing the website URL and name from 
Thinking Catholic Strategic Center to
Catholic American Thinker.
Pulled the trigger on the 301 MOVE IT option June 1, 2014. Working my way through all the webpages.  . 
Regards,
Vic
---
Language and Tone Statement

Please note the language and tone of this monitored Website. This is not the place to just stack up vulgar one-liners and crude rejoinders. While you may support, oppose or introduce any position or argument, submissions must meet our high Roman Catholic and Constitutional American standards of Truth, logical rigor and civil discourse. We will not participate in merely trading insults, nor will we tolerate participants merely trading insults. Participants should not be thin-skinned or over sensitive to criticism, but should be prepared to defend their arguments when challenged. If you don't really have a coherent argument or counter-argument of your own, sit down and don't embarrass yourself. Nonsensical, obscene, blindly &doggedly anti-Catholic, anti-American, immoral or merely insulting submissions will not be published here. If you have something serious to contribute to the conversation, be prepared to back it up, keep it clean, keep it civil, and it will be published. We humbly apologize to all religious conservative thinkers for the need to even say these things, but the Hard Left is what it always was, the New Leftist Liberals are what they are, and the Internet is what it is.
"Clickbait" advertising links are not acceptable for posting here. 
If you fear intolerant Leftist repercussions, do not use your real name and do not include email or any identifying information.  Elitist Culturally Marxist Pure Authoritarians cannot and will not tolerate your freedom of speech or any opposition to their rigid authoritarian, anti-equality, anti-life, anti-liberty, anti-property, hedonistic, anti-Constitution, pro-Marxist, pro-Islam, anti-Catholic, anti-Christian, anti-Semitic, anti-male, sexist, pro-homosexual, anti-heterosexual, anti-white, racist, anti-Western, anti-American, Globalist, anti-Nation, blatantly immoral, totally intolerant and bigoted point of view. 
Copyrighted Material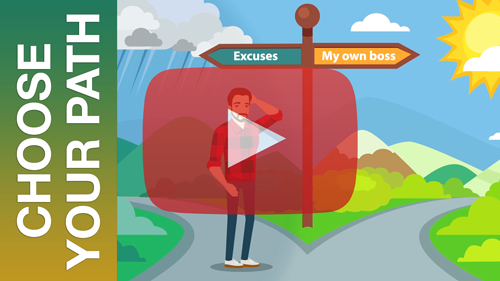 Solopreneur Opportunity Links, for a
Solo Build It WebSite