Site best viewed on a computer screen - not optimized for cell phones
Latest 50 articles published or updated here: BLOG (Web-Log) Page

Undoing the damage and righting the wrongs, wherever possible.
Undoing the damage must follow national survival (assuming national survival.)
Vic Biorseth, OWM; Monday, July 28, 2014
https://www.catholicamericanthinker.com/
Does America deserve to survive?  Our own intellectual elites, and most of the outside world don't think so.  Those of us old enough to be educated rather than indoctrinated, and those who somehow managed to learn critical thinking, strongly disagree.  America is a truly unique idea, and our Constitutional form of government is absolutely unique in all of world history.  We see it as good; America's native and foreign detractors, who are legion, see America as all bad. 
What's unique about us?

By our own Constitution, we are a self-governing people, with representative government.  The USA has completely replaceable representative government, which is quite regularly replaced, as the natural order of things.  That is unique in all of world history.  We have no nobility, and no ruling class.  We have no classes.  We have our effete snobs, of course, and those who feign superiority and who look down their noses at everyone else; but they hold no political power over us.  No one does.  We are the sovereign citizenry. 
Jesus told the Twelve that they were not to lord it over each other, in Matt 20 and in Mark 10, but that he who would be first among them should make himself servant or slave of the others.  Multiple Popes have called themselves The Servant of The Servants of God.  They were not to be like the rulers of the world. 
I submit that Constitutional America, imperfect as she is, has come closer to that holy ideal than any other strictly civil government in all of world history.  Not with the current crop of "representatives," that's for sure; but look back at our Founding Fathers, and the National Founding Principles they established.  Look back at our Framing Fathers, and the National Constitutional Principles they established.  Read our Declaration of Independence, and read our Constitution, and you will have read about the world's first outlawing of classes of rulers and of nobility.  The USA is the world's first successful establishment of a classless social order. 

All of that has been and is being changed by the ever increasing infiltration of Marxist Revolutionaries into American Political Parties, and the infection of Marxist Ideologies into American thinking.  It began with Theodore Roosevelt, got going strong under Woodrow Wilson and perhaps got it's biggest boost from the long tenure of FDR.  And then came Obamunism. 

Now, Marxism, I'm sure you know, claims to be trying to eliminate classes; but Marxism is a lie, and Marxism lies.  Marxism establishes classes.  It establishes an administrative class, represented by an ever increasing hierarchy of bureaucrats, and a "ruler" class, represented by a dictator, in the image of the old time King. 
This is the new "nobility" falsely advertised to be the new "equality".  The lowest class is the citizenry; those not in the bureaucracy and not ruling.  Meaning you and me, no longer sovereign citizens, no longer represented in our government, but ruled.  Right back where we started. 

At the present moment, under the present American government "representation", the Constitution may as well not even exist.  Our President, most Senators, most Congressmen and most Supreme Court Justices have all violated their very oaths of office to uphold and protect the Constitution.  They are, indeed, demonstrable enemies of the Constitution.  These are dark days indeed. 

Let's assume, just for grins and giggles, that Constitutional America somehow survives the onslaught of Obamunism, Marxocratism and Boehner-led Republicratism.  OK?  I know it's pretty fanciful and far fetched, but bear with me.  Hard as it may be to believe, it just may be possible. 
===

We got out from under it; We The People are back in charge.  We hold the House, the Senate and the Presidency.  We still have copies of the Constitution, and we still know how to read.  What do we do next? 
One step at a time.  If it were merely an upset apple cart, we would
set the cart upright again;
gather the apples;
clean the apples;
put the apples back in the cart;
start selling apples again. 

But this is not merely an apple cart, nor is it only one such metaphorical problem.  It is a massive number of seemingly unrelated problems that have been being created and grown for over a hundred years.  This is the culmination of a major and masterful undermining of our own national ethos, top to bottom. 

Turn, repent, fast and pray.  We are not going anywhere worth going without God.  Convert or revert ourselves and our families back to full immersion in our original family Christian denominations.  Return America to her original Moral Touchstone guiding principles.  One man at a time, one family at a time.  America desperately needs a serious period of fasting, prayer, repentance and true deep conversion.  Bottom to top. 

Painful Division is necessary at all levels.  Those friends and family members who will not gather with us and subordinate their appetites and proclivities to the rules of our national Moral Touchstone and live by the American Ethos must be shunned and separated from the rest of us.  This kind of national conversion or reversion is a mirror image of the first Christian conversion initiated by Jesus Christ Himself. 

Consider Jesus' "sword" and "cast fire" quotations:

So every one who acknowledges me before men, I also will acknowledge before my Father who is in heaven;
but whoever denies me before men, I also will deny before my Father who is in heaven.
"Do not think that I have come to bring peace on earth; I have not come to bring peace, but a sword.
For I have come to set a man against his father, and a daughter against her mother, and a daughter-in-law against her mother-in-law;
and a man's foes will be those of his own household.
He who loves father or mother more than me is not worthy of me; and he who loves son or daughter more than me is not worthy of me;
and he who does not take his cross and follow me is not worthy of me.
He who finds his life will lose it, and he who loses his life for my sake will find it.
"He who receives you receives me, and he who receives me receives him who sent me.
-Matt 10:32-40
"I came to cast fire upon the earth; and would that it were already kindled!
I have a baptism to be baptized with; and how I am constrained until it is accomplished!
Do you think that I have come to give peace on earth? No, I tell you, but rather division;
for henceforth in one house there will be five divided, three against two and two against three;
they will be divided, father against son and son against father, mother against daughter and daughter against her mother, mother-in-law against her daughter-in-law and daughter-in-law against her mother-in-law."
-Luke 12:49-53

In the language of the day, Jesus was not telling people to hate their parents; He was telling them to prefer Him over their parents; to choose Him, even if it meant abandoning them.  In the first societal conversion from Judaism to Christianity, society was divided, in order to provide the Kingdom for the people's choice.  Jews did not like family members leaving the old religion; Christians did not like family members not recognizing the Messiah.  It was a time of division.  America is long overdue for such a serious division.  See the Winnowing Pages. 
If anything our Lord said was more misunderstood than the passages above, it might be this:

... if you confess with your lips that Jesus is Lord and believe in your heart that God raised him from the dead, you will be saved.
-Rom 10:9

Many are they who believe that's all there is to it; believe, and be saved.  Poof.  Forget all the rest of it.  But in the Jewish culture and language of the day, to "believe in" someone was to believe everything that someone said.  Among the many other things He said were to "keep my commandments" (John 14:15; John 51:10). And, whoever is not with Him is against Him, and whoever does not gather with Him scatters (Matt 12:30; Luke 11:23). 
That means embracing the whole of the New Testament, along with the Old.  The Beatitudes; the Blessings and the Curses; how to pray; the Eucharist; all of it, and all that He told His Apostles. 
The Kingdom, and the choice, is before you. 
Choose.

Indict government criminals.  Those who brought America to this point should face the consequences of their actions.  The Constitution is the supreme law of the land.  Violation of the Constitution, especially by those "representatives" who had sworn, in their very oaths of office, to uphold it, is a criminal offense.  Presidents, Senators, Congressmen, Justices and anyone else who purposely violated Constitutional law should be not only impeached from any office still held and from any benefits owed or being received, but also should be indicted and tried in criminal court for their offenses.  Examples should be established for the justice that will be faced by any and all future violators. 

Purge all anti-constitutionalists from all levels of government service, military service, police, intelligence, government contracts and any employment, public or private, requiring any government security clearance or public trust.  This includes all Moslems, and all Marxists of all varieties, whatever they may call themselves.  Those who hold to any of the many subsets of Marxist ideology that would oppose any part of the American Constitution, especially any citizen rights established therein.  See the Outlaw Islam page and the Outlaw Marxism page. 
The Islamic Koran and the Marxist Communist Manifesto, both, violently oppose the American Constitution in every important point, if not every particular point.  Strategically placed or imbedded Marxists and Moslems are potential time bombs.  Every Marxist is a potential future revolutionary, and every Moslem is a potential future Jihadist. 

Divorce News Media from Government.  The Mainstream News is every bit as Marxist and anti-constitution as is the Marxocrat Party, and acts in full lockstep cooperation with the Obamunist effort to bring down and eventually destroy Constitutional America.  The evil partnership between one major political party and virtually a whole private industry began under the Woodrow Wilson administration.  Remove press credentials, offices, facilities, privileges and special access to government from the press.  This includes the White House, the Capital and all government offices, and the elimination of facilities and invitations aboard Air Force One, other planes and vehicles, and travel entourages of any federal government officials. 
The special access and special privileges of the Press should be replaced with the exact same access and privileges of the American citizenry.  The Press should be returned to being a private, not public (i.e., government), adversarial entity of the whole government.  They are supposed to be a check on government, all branches and all Parties, while Parties still exist.  Instead, they have developed into a check on one Party only, and a partner of the other Party.  In the age of the internet, government has no need of any unelected, unrepresentative and unaccountable media personalities to present any government information to the public. 

Elimination of Political Parties, as recommended in No Party America.  Neither of our two major Parties holds the best interest of the American Constitution at heart.  Both are corrupted beyond redemption.  End Party Conventions.  Movement toward state and/or regional government - not Political Party - conventions to select candidates, followed by one national convention, to narrow down and select final candidates for federal office. 
Political Parties may exist, operate, raise funds, support candidates; but they may no longer have exclusive authority to select our candidates for any offices designated in the American Constitution.  They are not named in the Constitution, and they have no such Constitutional authority. 

Repeal of McCain-Feingold.  New simplified campaign finance law with two rules only: 
Any American citizen or American entity may contribute any unlimited amounts to any candidates.
Full public disclosure by all candidates of the identities of all contributors and all contribution amounts.  
Very simple; nothing to it. 

Reverse Obama's treacherous orders.  He hasn't done it yet, but before he leaves office, Comrade Obama (peace be upon him) will:
Grant amnesty to criminal aliens in America.
Pardon or otherwise release Jihadists from GTMO.

Whatever form amnesty takes, whatever name it is given, if it grants "legal status" to any indictable criminal, it is merely amnesty by another name.  You show me a Marxist and I'll show you an ends-justify-the-means liar. 

Recognizing that these are criminal actions aimed at achieving or contributing to the ultimate destruction of Constitutional America, these executive actions must be declared unconstitutional, null and void. 
Criminal aliens should be hunted down, rounded up and incarcerated for trial, sentencing and deportation.  Holding facilities should be modeled after those of Sheriff Joe Arpaio. 
Released Jihadists should be hunted down, rounded up and submitted to trial by military tribunal. 

Close the border, complete the fence, use every military tool available to secure our borders from intrusion.  Seek out and destroy all tunnels; radically increase monitoring of sea and air traffic approaching America. 
In other words, enforce existing border law that has been purposely, treacherously and criminally neglected for decades. 
Stop all immigration until we have our current immigration problems resolved.  Round up all current criminal aliens for trial and deportation. 
In other words, enforce existing immigration law that has been purposely, treacherously and criminally neglected for decades. 
Any politicians, including Marco Rubio, Rand Paul, etc., who speak of new comprehensive reform, "after" border security, is a liar.  The reform they refer to is amnesty by another name, and they know it.  If  the status of an indictable criminal is changed to legal, non-indictable status, that is amnesty, pure and simple, whatever treacherous political name they may seek to cover it with. They lie. 

Consider remodeling and reopening Ellis Island for eventual formal immigration screening. 

Eliminate the incestuous relationship between academia and the government.  Eliminate any government payments of any monies to any colleges or universities.  Move all government research contracts from institutions with Marxist leanings and Marxist professors to other non-Marxist institutions.  End the government monopoly on student loans, by ending all future government student loans, and forgiving all existing government student loan balances.  Write it off and end it.  Let tuition amounts naturally settle back to whatever the market will bear, meaning whatever students can afford. 

Eliminate the incestuous relationship between pornography and blasphemy masquerading as art, and the federal government.  No government payment of any monies to NEA or any other "artistic" enterprise.  Art can stand on its own; artists can sell their art on the open market at whatever prices the free market will bear.  Taxpayers should not be made to finance government preferred abomination. 

Eliminate income controls, with one exception.  Only the government should be subject to income controls.  In the private sector, minimum wage laws and any income caps should be declared to be unconstitutional, null and void from that date forward.  The Constitution does not allow for establishment of income controls, which are a form of private property controls.  Just as the natural law of supply and demand automatically sets prices for goods and services, wages, too, will settle at free market levels, driven by the natural law of supply and demand for to labor. 

Government payrolls, however, should indeed be subject to government control. The government is not a business, and does not make a profit, nor does it seek to make any profit.  Government can only spend taxpayer money.  Every thing government does is an expense; there is no profit.  The laws of supply and demand do not apply here, so there must be some other mechanism for establishing government employee pay. 

All government paychecks for all government employees - including elected office holders - should be pegged to the pay of the lowest ranking military recruit.  The minimum government wage should be an established and permanently fixed fraction of the pay of the new military recruit.  The maximum government wage should be an established and permanently fixed multiple of the pay of the new military recruit. 
Any time anyone in government - from the President to a custodian, or from a general to a private - seeks a pay raise, that pay raise can only come after raising the pay of the military recruit and everyone else in the military, and everyone else paid by the govenrment.  The whole government gets a raise, or gets a cut, at the same time.  This includes any COLA (Cost Of Living Allowance) raises. 
Every time anyone in government gets a pay raise, or a pay cut, the whole federal government pay scale moves accordingly.  No carve outs.  No exceptions.  No games. 

Concealed Carry orders should be issued to the military, requiring the carrying of concealed weapons by military personnel on base.  All military of all branches should be allowed concealed carry on base.  All military police and all special operators should be ordered and required to carry concealed on base at all times. 
Because you cannot order someone to do something they are not equipped to do, very small, reliable and inexpensive concealable weapons (such as the Glock 36) should be issued to all military police, special operators and all combat MOS trained military (infantry, armor, artillery, etc.).  All other military should be able to purchase concealable weapons and carry them. 
All military should be allowed to carry concealed on base.  Trained combat MOS military should be encouraged to carry concealed; trained police and trained special ops should be required to carry. 
Special operators still get to choose whatever they choose to carry; however, we cannot order them to carry without issuing something for them to carry.  Appropriate local CCW Courses should be established for off-base carrying wherever local laws allow.  All local civilian laws apply to military the same as civilians.  Same thing for foreign countries, when off duty and off base. 

Anchor citizen property ownership.  If the nation does survive Obamunism, hopefully we will have gone through some or all of the suggestions in the Fixing America Pages and the Cut The Spending Pages, and the government might be being totally funded by our having fast-tracked the Fair Tax.  State and local governments should be encouraged to develop and use state and local versions of the federal Fair Tax to totally fund state and local government needs.  Which means, eliminating all other taxes of every variety, with total government funding coming from the state or local Fair Tax. 
The most onerous taxes ever implemented against the American citizenry are the property tax and the inheritance tax.  These taxes must be eliminated.  Let the Fair Tax cover them.  Remember the "self evident" truths from the Declaration, involving the "inalienable rights" of the citizenry, endowed by God Himself, of Life, Liberty and the Pursuit of Happiness. 
Well, Pursuit of Happiness, when you break it down under close examination, amounts to the right to acquire, own and accumulate private property.  And to pass it on.  To do with it as you please, so long as it was honestly acquired.  No old citizen should worry about losing his house in his old age because he can no longer afford the property tax.  No family should lose the family farm because it must be sold to pay any inheritance tax. 
The whole reason legitimate immigrants want to come to America and become Americans is because they know they can keep what they earn.  It's time for the government to stop taking it away. 

Expand the mission of DOJ to include citizen representation and restitution for any and all infringements upon their Constitutional rights.  If you've read the Cut the Spending pages, you know I've recommended radical cuts to government and to government spending.  Here, I'm actually advocating radical growth of the Department of Justice, opening sub-branches in cities, townships and counties all over America, with the hiring of new attorneys and/or the enlistment of private law firms, as case load demands. 
The mission of the new "local office" federal Attorney General would be to represent aggrieved citizens who had Constitutional rights violated by businesses, courts, civil suits, government agencies at any level, or law enforcement at any level. 
An example case might be the baker who was forced, by a civil lawsuit, to decide whether to bake a wedding cake for a homosexual "marriage" or go out of business.   The local DOJ rep would bring federal Violation of Constitution charges against the original plaintiff and against the court that decided the case, seeking restitution, damages and punitive penalties, all to go to the injured baker. 
The purpose of the Constitution, other than to lay out the organization of the American government and provide its operational instructions, is to protect the private citizen from his own government.  That's why we have Constitutional rights coded right into the Constitution, the Bill of Rights and the Amendments.  It is the Job of the federal government to protect the citizen from his own government. 
Actions in favor of citizens in gun right violations, religion violations, speech violations, etc., should go farther than restitution and damages for the injured parties.  They should seek, as appropriate, impeachment or recall actions or even criminal charges against judges, attorneys and original plaintiffs, whether individuals or political groups involved in bringing the original case.  The Constitution is written in crystal clear English.  Constitutional violations should have been obvious to every party in the case from day one. 

Probably a blue million such cases could and should be brought against the ACLU12 alone, let alone NARAL, Planned Parenthood, and the whole of the so-called GLBT "community".
The fact that there is today in America such a thing as a "GLBT Community" with the political power and the legal backing to make decent people sit up and take notice should tell you everything you need to know about how far our culture has declined.  It's time the decent citizenry was protected from such threats to their Constitutional rights.  The Constitution is supposed to do that, but, our representatives are no longer representatives, their oaths of office are worthless, and, essentially,

the government itself is the problem. 

Painful Division is necessary at all levels, as we said at the beginning of this work.  It ain't easy, but it is necessary.  The sooner we do it, the easier it will be.  The longer we put it off, the worse it will get. 
We don't need any vast majority, any more than the Founders did.  What we need is an absolutely dedicated minority.  A third, or even less than a third; but dedicated.  It is a time for division, but what happens when that time runs out?  What comes after the time of division? 

There is a point of no return, somewhere. 
If we wait until the winnowing fan is in His hand, it may be too late for all of us. 
His will be done. 

=====
Sarcastic Acronym Hover-Link Footnotes: For the convenience of those readers using devices that lack a mouse, these footnotes are provided for all webpages, in case any webpage contains any hover-links. (If you don't have a mouse, you can't "hover" it over a link without clicking just to see the simple acronym interpretation. Click any footnote link to see the acronym and a detailed explanation; "hover" the mouse over it just to see the simple interpretation.)
SLIMC1
Secularist Liberal Intellectual Media Complex
GESGOEAEOT2
Gradually, Ever So Gradually, Over Eons And Eons Of Time
PEWAG3
Punctuated Equilibrium's Wild-Assed Guess
TTRSTF4
Them There Real Scientifical-Type Fellers
TTRSPTF5
Them There Real Smart Perfesser-Type Fellers
TTRSJTF6
Them There Real Smart Journalistical-Type Fellers
SNRTACBT7
Surely No Right Thinking Adult Could Believe Today
STNSEACPB8
Surely Today No Serious Educated Adult Could Possibly Believe
WDN9
We Don't Know
BMDFP10
Baboons, Mongrel Dogs, Filthy Pigs and ...
HBAACOTE11
Human Beings Are A Cancer On The Earth
ACLU12
Anti-Christian Litigation Union
FLORMPORIF13
Flagrant Liar, Or, Mindless Parrot, Or, Innocent Fool
MEJTML14
Marxist Ends-Justify-The-Means Liar
IEJTML15
Islamic Ends-Ends-Justify-The-Means Liar
MPAV16
Marxist Principles And Values
WBESSWG17
Wise, Benign, Elite, Super-Scientific World Governance
TRMITM18
The Reason Man's In This Mess
IYI19
Intellectual Yet Idiotic
TTRSCBTF20
Them There Real Smart Catholic Bishop Type Fellers
IACMPVND21
Illegal-Alien-Criminal Marxocrat-Party-Voting Nation-Destroyers
PEJTML22
Palestinian Ends-Justify-The-Means Liar
PSYOP23
"Psychological Operation" Mind Trick
CDC24
Covid Developmentally Challenged
LGBTQ+25
Every Letter Represents A Serious Psychotic sexual Identity Disorder
[All Web Pages listed in Site Map by date-of-publication;
oldest at the top, newest at the bottom of the list.]

Culture=Religion+Politics;  Who Are We?  Vic Biorseth
The Brilliantly Conceived Organization of the USA;  Vic Biorseth
Return to the BLOG page
Return to the HOME PAGE
Subscribe to our Free E-Zine News Letter
Respond to This Article Below The Last Comment

Comment
Respond to this WebPage immediately below the last comment.
Or,
---
Date:  Thu Jul 31 10:07:00 2014
From:  Andy E.
Email:   andrewetchen.ae@gmail.com
Location:  St. Clair Beach, Ontario, Canada
Comment: 
Good luck! All the original settlers from Europe should have just stayed home, weathered the storm, and once some ruler died, rolled up the sleeves and start making their country the place that they know it should be like.  America, the idea, will have to start over somewhere else.  Maybe some host country could import true American patriots and allow them to build the ideal nation there. 
If you are surrounded by three sides, then you have no choice but to go the other way, which is harder and undesirable, however, you have yourself, and with God's help, it could be far better than what you ever knew before.

I have hope in God, not in my fellow man.

---
Date:  Thu Jul 31 2014
From:  Vic Biorseth
Comment:  
Andy: 
Believe me, I know how you feel.  It calls to mind the old rhetorical question, "If you're up to you neck in it, and someone throws a bucket of it at you, do you duck?"  I have to keep reminding myself that it is never hopeless.  The Founders never had anywhere near a majority on their side.  All through the Revolutionary War, the New Americans never had popular support.  Just as many Loyalist Americans were against them as for them, plus all the might of the King. 
It's not as bad as it looks; the media, academia and the "intelligentsia" make it look like a whopping majority, but they are a minority with a big mouth.  They are now desperately trying to energize and motivate their own increasingly aware and unhappy moron vote.  Their own base of dependents and morons may not even turn out to vote at all, unless they can be sufficiently tricked again. 
If we are energized and committed, we will win it all back.  Hang in there through the November mid terms.  If we can finally take the Senate, serious impeachment proceedings may begin.  Any impeachment action while they still own the Senate will descend into a giant show-biz three-ring circus, with the Marxocrats and their Media owning the stage, the lighting, the script, the curtain and the canned laughter and applause.  And, they will never actually convict anybody of anything.  That's if they allow impeachment to go forward. 
Don't drop out, Andy.  You're not as alone as you think you are. 

Regards,
Vic
PS:  I grew up fishing Anchor Bay, with many forays over to the Canadian side.  The old "Dumping Grounds" are not far from your beach, and we've caught a lot of musky thereabouts.  (You can find them on a navigation chart of the lake.) 

---
Date:  Sat Aug 02 07:58:08 2014
From:  Cindy
Email:   
Location:  
Comment: 
Why not proceed with impeachment right now?  What are the Republicans afraid of?  The evidence is so strong that if the Senate refuses to take it up the whole nation will be down on them.  This is such an opportunity and the Republicans do nothing. 

---
Date:  Sat Aug 02 2014
From:  Vic Biorseth
Comment:  
Cindy:
That would be a big mistake, so long as the Marxocrats hold the Senate.  The Marxist politicians and Journalists who are currently hyping impeachment everywhere want the House to pass articles, for purely political purposes. 
They own the Senate.  They cannot possibly lose. 
They don't even have to take it up in the Senate, but I believe they would, if they got the chance.  They could, and they would, turn it into a carefully controlled media circus, making political hay with their base of the moron voters and the government-dependent voters, and then - just before the mid-term elections - they would vote to acquit.  Obama would have gotten off scott free, all the Republicrat impeachment ammo would be used up, and whatever is left of the Constitution would then be doomed. 
We might even not win the Senate in the mid-term election. 

They don't give a damn about evidences, Cindy.  They are Marxists.  They may be stupid in many areas, but they are politically astute, diabolically clever, Machiavellian in their politics, and they flat out oppose truth at every turn. 
They don't care what we think of them.  They are out to win, at all costs. 

Regards,
Vic
---
Date:   Sun  Oct 26 2014
From:  Vic Biorseth
Comment:  
Changes pursuant to changing the website URL and name from 
Thinking Catholic Strategic Center to
Catholic American Thinker.
Pulled the trigger on the 301 MOVE IT option June 1, 2014. Working my way through all the webpages.  . 
Regards,
Vic
---
Language and Tone Statement

Please note the language and tone of this monitored Website. This is not the place to just stack up vulgar one-liners and crude rejoinders.  While you may support, oppose or introduce any position or argument, submissions must meet our high Roman Catholic and Constitutional American standards of Truth, logical rigor and civil discourse.  We will not participate in merely trading insults, nor will we tolerate participants merely trading insults.  Participants should not be thin-skinned or over sensitive to criticism, but should be prepared to defend their arguments when challenged.  If you don't really have a coherent argument or counter-argument of your own, sit down and don't embarrass yourself. Nonsensical, obscene, blindly & doggedly anti-Catholic, anti-American, immoral or merely insulting submissions will not be published here.  If you have something serious to contribute to the conversation, be prepared to back it up, keep it clean, keep it civil, and it will be published.  We humbly apologize to all religious conservative thinkers for the need to even say these things, but the Hard Left is what it always was, the New Leftist Liberals are what they are, and the Internet is what it is. 
"Clickbait" advertising links are not acceptable for posting here. 
If you fear intolerant Leftist repercussions, do not use your real name and do not include email or any identifying information.  Elitist Culturally Marxist Pure Authoritarians cannot and will not tolerate your freedom of speech or any opposition to their rigid authoritarian, anti-equality, anti-life, anti-liberty, anti-property, hedonistic, anti-Constitution, pro-Marxist, pro-Islam, anti-Catholic, anti-Christian, anti-Semitic, anti-male, sexist, pro-homosexual, anti-heterosexual, anti-white, racist, anti-Western, anti-American, Globalist, anti-Nation, blatantly immoral, totally intolerant and bigoted point of view. 
Copyrighted Material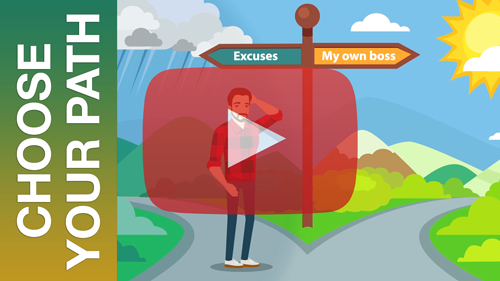 Solopreneur Opportunity Links, for a
Solo Build It WebSite