Site best viewed on a computer screen - not optimized for cell phones
Latest 50 articles published or updated here: BLOG (Web-Log) Page

Promoting Moral Depravity: the popular sport of the intellectual elites.
Almost no one knows they are promoting moral depravity, but almost everyone is. 

Vic Biorseth, OWM; Friday, July 25, 2014
https://www.catholicamericanthinker.com/
Almost everyone wants to "bring us all together" for the cause of saving the Republic, or unifying the Church, or ecumenism, or "getting along", or whatever.  But few recognize the simple fact that if all of us were to gather together, we would have gathered evil into the midst of us. 
Evil exists to grow itself. 

If, as proud members of Western Civilization, we cannot gather solely with other proud members of Western Civilization, and with friends of Western Civilization, to the exclusion of the enemies of Western Civilization, then we should not gather at all. 
Forget race, ethnicity and all that.  There is but one touchstone common to all of Western Civilization, and no other.  The Western Civilization Touchstone upon which we may safely gather together are the Moral Commandments of God, summarized nicely into the principle of  love of neighbor.  We discussed them in the Ethos page, and how they imply or impute certain rights and responsibilities to man, as follows: 

Implicit within Honor Thy father and Thy mother is the sacredness of the normative family, and the presumptive right of parents to first authority over their own children, and to special social protections for the family.
Implicit within Thou shalt not kill is the inalienable right of all innocent human beings to continue to live.
Implicit within Thou shalt not commit adultery is the sanctity and inviolability and protected nature of the marriage covenant, and, again, the sanctity and protected nature of the family.
Implicit within Thou shalt not steal is the inalienable right to private property: the right of an individual to actually own something.
Implicit within Thou shalt not bear false witness is the protected and sacred nature of truth, and the moral requirement to protect it and to profess it fully and without distortion.
Implicit within Thou shalt not covet is, again, the sanctity of marriage, and, again, the protected right to own private property.
These are the Commandments Jesus quoted to the Rich Young Man in response to the question, "what must I do to be saved?"  It should be of more than passing interest that He left out the Theological Commandments, defining man's relationship with God, and listed only those relating to man's relationship with his fellow man.  Morality: How we are to behave in this world. 
These "Touchstone Commandments" are what Western Civilization nations should base their civil law upon.  In any Christian nation, meaning any nation in which the majority citizenry are Christian, civil law should be representative law, representing the Western Culture Ethos of the people the law supposedly represents.  The Commandments should always form the foundation of all civil law. 

We are a Western Culture.  With whom are we to gather?  Jesus Christ, the Lord thy God, said this:

He who is not with me is against me, and he who does not gather with me scatters. -Matt 12:30
He who is not with me is against me, and he who does not gather with me scatters. -Luke 11:23

Jesus did not go to the sinners to join them in their sin, but to convert them from it, and convert they did.  They responded to the call and gathered with Him; it was never the other way round.  He went to the sick to heal them, not to join them in their sickness. 
Look at the Infiltration of Evil pages linked in the right column of this webpage, for how untruth has slithered into our cultural thinking.  We still think we are a good people, for the most part.  But good, as compared to what? 

I submit that the most important aspect of our common Western Culture "touchstone" are those that generate, build up and protect the family, for the family is the primal social unit of the larger society.  Amorality and immorality always attack the family first.  The three "goods" of marriage are held to be:
children;
fidelity;
indissolubility.
Anything that attacks any of those three "goods" promotes moral depravity.  Contraception, abortion, fornication, promiscuity, cohabitation, homosexuality, adultery, easy divorce, eugenics, euthanasia, etc., are all in ascendency throughout Western Civilization today.  It is clear that human life itself is no longer universally held to be sacred, for if it were than this could never be true.  We have descended into what Saint John Paul the Great labeled a Culture Of Death.  Western Culture no longer celebrates life. 
Is modern day secularized Western Culture any different than the paganism that preceded it?  If so, then how so?  If there is another morality, then what is its moral basis, since obviously it has rejected the "touchstone" moral foundation of Western Civilization? 
The question I put before you is this:

Can we restore the American moral touchstone? 

If the answer to that question is no, then America is lost. 

The American moral touchstone is under attack from inside and outside America, sponsored by three primary enemies of America:
The many variants of Marxism (see the Marxism pages.)  
Islam (see the Islam pages.)
Pure Immorality = Pure Evil (see the death of morality pages.) 

Marxism.  In Marxism, Socialism, Communism  I tried to explain how each "ism" is the same as the other, and all of them are phony and fraudulent on their faces.  There is an can be no such thing as Communism, and Socialism (or the "dictatorship of the proletariat") as Marx designed it is really a dictatorship pure and simple.  True Communism is quite impossible, and Socialism is a lie.  Everything in Marxism is a lie.  (See the Great Communist Lie page.) 
When Marxist-leaning politicians and Marxist-leaning Capitalists join forces to cooperate in forming exploitative government the result is National Socialism, known in the past as Fascism and Naziism.  In National Socialist governments it is often difficult to tell whether the Capitalist is more in charge of the government than his business, or whether the politician is more in charge of business than his government.  Both have their allegiances split; neither of them do either job as well as they should be done. 
In America, the Liberal label is used to mask Marxists.  Progressives such as Newt Gingrich have Marxist goals but seek to achieve them in small "progressive" steps rather than through violent revolution. Pure Marxists, of course, are out to upset the apple cart and change everything, right now.  So you see, there are many kinds of Marxists continuously lying and pretending to be something else. You show me a Marxist and I'll show you an ends-justify-the-means liar. 

The current Obamunist Regime is loaded down with died-in-the-wool hard-core Marxists.  Wall to wall.  Just take good a look at the first bevy of "Czars" he appointed immediately after assuming office, at The Obama Czars list. 

I submit that Marxism owns the current Democrat Party, which I now refer to as the Marxocrat Party.  And many if not most old hands in the Republicrat Party have Marxist leanings, at the very least.  For proof of what I say, compare the Pillars of Communism (from Marx's Communist Manifesto) to the Marxocrat Party Platform, and all the issues the Marxocrats sponsor, champion and promote. 
A "Soviet" is an administrative bureaucracy that makes legal regulations, "administers" the people and answers solely to the Supreme Soviet (top bureaucracy) which answers solely to the dictator. 
Every single American federal level bureaucracy is:
extra-constitutional and unconstitutional;
born of one or more of the Pillars of Communism or,

born of a fraudulent, invented, government-growing crisis;
acting to migrate power from the people to the government, at the expense of individual citizen liberty.   
All of these American "Soviets" are carefully described in the Cut the Spending pages and the Fixing America pages. 
Each federal bureaucracy has been made into an unconstitutional new law generating entity, and an unconstitutional new law enforcement entity, complete with its own unconstitutional highly militarized police force. 

Islam.  I have often been attacked in these pages for painting all Moslems with the same broad brush, condemning them all as evil.  That is not true.  I only condemn those Moslems who actually read the Koran and seek to put the words of Mohammed into actual real life practice.  That is to say, those Moslems who seek to kill all Jews wherever they may be found, and then to kill or subjugate all Christians, and ultimately to bring the whole world into submission (i.e., slavery) to Islam. 
Historians will tell you that in WWII the Grand Mufti joined forces with Hitler to persecute the Jews.  I'm not so sure that it wasn't Hitler who joined with the Grand Mufti, because Naziism was almost gentlemanly to the Jews compared to the history of Islam.  Islamic antisemitism goes all the way back to Mohammed himself, whose blind hatred of Jews was obsessive.
Modern day Islam refers to Israel as the "Little Satan" and to America as the "Great Satan".  They propagandize and dis-inform all who will listen that Israel only exists because of American support.  Comrade Obama (peace be upon him) is doing everything in his power to eliminate American support for Israel while encouraging and bolstering the Islamic march to Ummah. 
Hitler only gassed the Jews and put them into the ovens.  A relatively quick and merciful death, compared to what the Koran calls for.  Mohammed preferred to crucify them, or to cut off a hand and a foot on opposite sides, or to simply throw them into a dungeon.  Meaning a longer and more painful causation of death. 
Make no mistake about it: once Islam has settled Mohammed's score with the Jews, America will be the sole target in the cross hairs of all of Islam, as Islam's demonized Great Satan.  The one and only worldly power standing between Islam and total global conquest. 
The Obama Regime has appointed multiple members of the Moslem Brotherhood, which is to say, Moslem Jihadists, to high office in critical areas involving national security, intelligence and defense.  (See the Suicidal Diversity page, and the Islam Opposes America page.)
The Marxocrat Party, born the Democrat Party, was originally formed by slavers to uphold slavery and oppose abolition.  Gradually taken over by Marxism, it never lost its real racial animus, and it is and has always been somewhat antisemitic.  Marxocrats almost always favor the Islam side of the argument between Islam and the Jews.  They are always calling on Israel, never Islam, to cease fire and negotiate with their own sworn implacable mortal enemies. 

Pure Immorality.  Marx was an atheist, Marxism is an atheistic ideology, and Marxism dominates American political thought and political Parties today.  Marxism is secularist, which is to say that it proactively attacks religion, particularly Christian religion.  Marxism opposes every single thing in the American and Western Civilization moral code.  Someone in the Marxocrat Party proves it every day.  They sponsor and champion contraception, abortion, eugenics, euthanasia, sodomy, sodomic "marriage", gender-choices, dope, gun control, any speech that opposes any of these things, and more.  They openly oppose any expression or exercise of Christian religion.  They clearly hate Christianity. 
Marxism owns not only the Marxocrat Party, but the News Media, all of Public Education, upper academia, the entertainment industry and popular celebrity.  It also owns most all of American Science, which has morphed into Scientism.  The News Media, academia, teachers, unions, movie stars and celebrities all vote solidly Democrat and support all Marxocrat causes, proving that they really despise America.  They have created and they continue to dumb-down, feed and grow the American moron-vote. 
So virtually every highly visible and widely broadcast opinion, stemming from politicians, journalists, educators, commentators, editorials, pundits, entertainers, comedians, musicians, artists, environmentalists, supports such things as abortion and sodomic marriage.  To the world, that means America supports these things, although only the minority that holds office, and that is holding the microphones and controlling the cameras really support them. 
Only our American cultural elites are morally depraved.  Not us. 
At least not yet. 

At the same time, the same morally depraved American cultural elites seemingly embrace Islam and treat Israel as if she were some kind of pariah, and even compare her policies to Apartheid.  This makes a strange alliance of evil, for Islam does not support sodomy or abortion; quite the contrary.  Islam stones sodomites.  Nevertheless, you will have difficulty finding a Marxocrat office holder or a News Media Journalist who does not favor Islam and does not oppose Israel, although they all love, sponsor, promote and grow sodomy.  (See the Mainstream Media pages.) 
Of the three major threats to the American Constitution and the very idea of America - Marxism, Islam and Pure Immorality - it is Pure Immorality that poses the most deadly threat.  Read Alexis de Tocqueville.  Once our American citizen "goodness" is gone, Constitutional America is doomed.  What most people do not realize, even to this day, is that the end of Constitutional America is and was from the beginning the ultimate goal of Obamunism.  That's why Rush said "I hope he fails" shortly after his election. 
If it seems like I'm constantly repeating myself, it's because I am.  I'm getting horse talking about it.  There has to be a way to get through to more people, and somebody had better keep trying.  We've had the Absolute Moral Depravity page, and the Ascendent Heterophobia page, and all of those among the Death of Morality pages, and more, I'm sure.  But it just keeps getting worse, or at least it keeps appearing to be getting worse.  It is, after all, the morally depraved who own the microphones, cameras, publishing houses and broadcast media, and who dominate the internet. 
In Definition of Libertarianism and in Opposing Libertarianism we talked about how the typical Libertarian divorces himself from our Western Civilization Moral Touchstone by eliminating religion and the "social issues" from his politics. 
But the Libertarian moral touchstone differs radically from ours.  The Libertarian says not only that his rights end where your nose begins, which is true enough.  But he also says that what's right for you may not be right for me, and that is, definitively, moral relativism. 
Moral relativism is, essentially, variable reality. 
A thing is either right, or it is wrong.  If it is right at all, then it is right for all of us all of the time.  To say something like "you can commit sodomy all you want to so long as you don't bother me" is to bless sodomy in our culture.  To make sodomy acceptable in society.  To gather with sodomites rather than with Jesus. 
Homosexuality, like prostitution, like any other sexual sin, has always been with us.  Homosexuality today, however, insists upon coming out of the gutter and out into the mainstream, and to be accepted in decent culture, and to be treated as if it actually were decent and natural.  And to be able to socially and even legally chastise and punish anyone who speaks against it. 
So the question is, is active homosexuality really decent and good? 
That's a yes or no question.  It's very simple. 
Is it proper for younger generations of Americans to be exposed to the open homosexual "lifestyle" in public, on stage, in entertainment, and even to be "taught" the goodness, naturalness and decency of the homosexual lifestyle in school, in official education? 
Hint:  Those who say that homosexuals are born and not made are liars.  I don't care how many letters they have after their names, they are lying.  Ask them to produced any incontrovertible empirical scientific evidence for supporting their lie, and they will not produce it, for they cannot; there is none.  It's a lie.  See the Homo-Nazi Movement page. 
It's not as if there were any movement to suppress or punish homosexuals; quite the opposite.  Nobody cares.  Homosexuals are pushing their agenda on the larger culture, not the other way round.  But there is a larger problem, involving our common national ethos. 

If we have no common moral touchstone upon which to base our civil law, then we are left with a random basis for law.  If our moral touchstone is not to be the Judeo-Christian Moral Touchstone, then what exactly is it to be?  If it feels good do it?  Anything goes?  Libertarianism - or rather, the abandonment of a common sense of cultural moral norms that is a part of Libertarianism - makes itself amoral.  Devoid of any established moral code. 
Amorality will eventually become immorality, because nature abhors a vacuum. 

"Where are you?" is the first question to be answered, before asking "where are we?" as a culture; as a definable and still identifiable People.  Remember the "three goods of marriage" spoken of above? 
Children;
Fidelity;
Indissolubility. 

Chastity, or sexual purity, means precisely celibacy for single people, and the marital embrace restricted to marital spouses.  If that makes you groan or roll your eyes, ask yourself how you got that way, and why you remain that way. 

Do you see your children, or your potential children, as blessings, or as problems?  If children are seen as an inconvenience or a problem, ask yourself how you got that way, and why you remain that way. 
How many times have you been married? 
How many times have you shacked up? 
How many flings, or adulterous encounters? 
If you have led a good chaste life thus far, or if you have properly repented and converted from a previous life of sin, do you "hang" with impure people?  What kind of example for others do you set when you gather with public sinners, and do not call them to reptentence? 
If you proudly announce that you have open and proud-of-it public sinners among your family members, close friends, employees, customers, etc., then exactly how is that public announcement not scandalous?  Look up the word scandalous.  In the Catholic Church, scandal is sin. 

Jesus went to sinners to convert them, not to join them.  They joined Him.  What do you do? 
Jesus said, if you love Him, then keep His commandments. 
And He said that whoever is not with Him is against Him, and whoever does not gather with Him scatters. 
The "hate the sin but love the sinner" advice only works when the sinner is not an obstinate unrepentant sinner determined to remain in his sin.  Is that the kind of sinner you gather with, and if so, what does that say about you?  Social acceptance of sodomy is not "progress".  It is regress. 

Look to your own immortal soul before you look to our cultural soul. 

Look around.  Was culture like this back in Sodom and Gomorrah? 

Saint Michael the Archangel,
defend us in battle.
Be our protection against the wickedness and snares of the devil.
May God rebuke him, we humbly pray;
and do Thou, O Prince of the Heavenly Host -
by the Divine Power of God -
cast into hell, satan and all the evil spirits,
who roam throughout the world seeking the ruin of souls.
Amen.
=====
Sarcastic Acronym Hover-Link Footnotes: For the convenience of those readers using devices that lack a mouse, these footnotes are provided for all webpages, in case any webpage contains any hover-links. (If you don't have a mouse, you can't "hover" it over a link without clicking just to see the simple acronym interpretation. Click any footnote link to see the acronym and a detailed explanation; "hover" the mouse over it just to see the simple interpretation.)
SLIMC1
Secularist Liberal Intellectual Media Complex
GESGOEAEOT2
Gradually, Ever So Gradually, Over Eons And Eons Of Time
PEWAG3
Punctuated Equilibrium's Wild-Assed Guess
TTRSTF4
Them There Real Scientifical-Type Fellers
TTRSPTF5
Them There Real Smart Perfesser-Type Fellers
TTRSJTF6
Them There Real Smart Journalistical-Type Fellers
SNRTACBT7
Surely No Right Thinking Adult Could Believe Today
STNSEACPB8
Surely Today No Serious Educated Adult Could Possibly Believe
WDN9
We Don't Know
BMDFP10
Baboons, Mongrel Dogs, Filthy Pigs and ...
HBAACOTE11
Human Beings Are A Cancer On The Earth
ACLU12
Anti-Christian Litigation Union
FLORMPORIF13
Flagrant Liar, Or, Mindless Parrot, Or, Innocent Fool
MEJTML14
Marxist Ends-Justify-The-Means Liar
IEJTML15
Islamic Ends-Ends-Justify-The-Means Liar
MPAV16
Marxist Principles And Values
WBESSWG17
Wise, Benign, Elite, Super-Scientific World Governance
TRMITM18
The Reason Man's In This Mess
IYI19
Intellectual Yet Idiotic
TTRSCBTF20
Them There Real Smart Catholic Bishop Type Fellers
IACMPVND21
Illegal-Alien-Criminal Marxocrat-Party-Voting Nation-Destroyers
PEJTML22
Palestinian Ends-Justify-The-Means Liar
PSYOP23
"Psychological Operation" Mind Trick
CDC24
Covid Developmentally Challenged
LGBTQ+25
Every Letter Represents A Serious Psychotic sexual Identity Disorder
[All Web Pages listed in Site Map by date-of-publication;
oldest at the top, newest at the bottom of the list.]

Culture=Religion+Politics;  Who Are We?  Vic Biorseth
The Brilliantly Conceived Organization of the USA;  Vic Biorseth
Return to the BLOG page
Return to the HOME PAGE
Subscribe to our Free E-Zine News Letter
Respond to This Article Below The Last Comment

Comment
Respond to this WebPage immediately below the last comment.
Or,
---
Date:  Sat Jan 02 11:57:01 2016
From:  Ben Parkinson
Email:   benjamin.parkinson82@gmail.com
Location:  Daly City, CA USA
Comment: 
The Bible, through God's word, states that homosexuality is evil. It does not follow (non-sequitur) that God is telling us (mere mortals) to pass judgement on homosexuals. That's God's job. There are many homosexuals who attend Catholic church but they are not engaging in any homosexual sex in their lives. The Sermon on the Mount commands, "Judge not lest ye be judged." Jesus, in contrast to Moses, taught us to love one another and to forgive sinners.

---
Date:  Sat Jan 02 2016
From:  Vic Biorseth
Comment:  
Ben:
Quite correct; there is but one Judge of salvation, and we are not Him.  But as to the living of our lives, He does tell us to use simple common sense, as per John 7:24, "Do not judge as the world judges, but judge rightly."  Good adult judgment is what separates adults from children, and competent adults from incompetent adults. 
It is true that many with homosexual tendencies attend Mass who are not engaging in homosexual sins.  But it is also true that there are those who attend who do; That is what worries me.  Sin is not forgiven if the sinner is unrepentant. 
Pure non-judgmentalism, for its own sake, is moving us from being a clearly identifiable civilized and decent Christian People to becoming an undifferentiated, undefinable Multi-Culture, where anything goes and everything is acceptable. 
What's your take on Fr. Larry's approach as described in Unlimited Mercy? 

Regards,
Vic
---
Language and Tone Statement

Please note the language and tone of this monitored Website. This is not the place to just stack up vulgar one-liners and crude rejoinders.  While you may support, oppose or introduce any position or argument, submissions must meet our high Roman Catholic and Constitutional American standards of Truth, logical rigor and civil discourse.  We will not participate in merely trading insults, nor will we tolerate participants merely trading insults.  Participants should not be thin-skinned or over sensitive to criticism, but should be prepared to defend their arguments when challenged.  If you don't really have a coherent argument or counter-argument of your own, sit down and don't embarrass yourself. Nonsensical, obscene, blindly & doggedly anti-Catholic, anti-American, immoral or merely insulting submissions will not be published here.  If you have something serious to contribute to the conversation, be prepared to back it up, keep it clean, keep it civil, and it will be published.  We humbly apologize to all religious conservative thinkers for the need to even say these things, but the Hard Left is what it always was, the New Leftist Liberals are what they are, and the Internet is what it is. 
"Clickbait" advertising links are not acceptable for posting here. 
If you fear intolerant Leftist repercussions, do not use your real name and do not include email or any identifying information.  Elitist Culturally Marxist Pure Authoritarians cannot and will not tolerate your freedom of speech or any opposition to their rigid authoritarian, anti-equality, anti-life, anti-liberty, anti-property, hedonistic, anti-Constitution, pro-Marxist, pro-Islam, anti-Catholic, anti-Christian, anti-Semitic, anti-male, sexist, pro-homosexual, anti-heterosexual, anti-white, racist, anti-Western, anti-American, Globalist, anti-Nation, blatantly immoral, totally intolerant and bigoted point of view. 
Copyrighted Material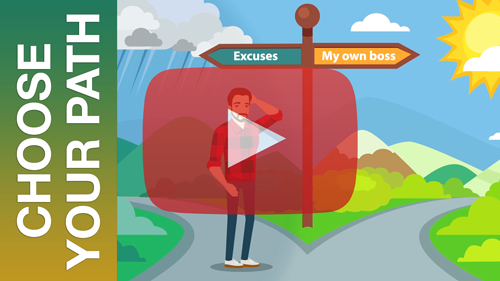 Solopreneur Opportunity Links, for a
Solo Build It WebSite