Site best viewed on a computer screen - not optimized for cell phones
Latest 50 articles published or updated here: BLOG (Web-Log) Page

The Grand Conspirators, gathering riches and power through slick treachery and deceit.
The Grand Conspirators behind collapsing currencies, environmental panic, social revolution and the end of nations.
Vic Biorseth, OWM; Saturday, May 31, 2014
https://www.catholicamericanthinker.com
Among the most successful and still unrecognized truly Machiavellian Marxists alive in the world today have got to be Mikhail Gorbachev and Vladimir Putin.  And when I use the term Machiavellian, I do not use it in the positive sense in which it is commonly taught in our Marxified universities today, in which Machiavelli is seen as the "Father of Political Science".  I mean it in the deceitful and treacherous sense in which Machiavelli authored "The Prince" and the evil principle "The ends justify the means". 
Most of the dumbed-down world saw Gorby as the first "reasonable" and even peace-seeking leader of the Soviet Union.  And, most of the dumbed-down world see Putin as the first "Capitalist" leader of a Russia brought into the world of free markets, Capitalism and citizen liberty. 
But, you see, the world was dumbed-down by ever increasingly Marxified governments through government controlled education.  It was kept dumbed-down by an ever increasingly Marxified news media industry and entertainment industry.  If you think the news media acts as if it were an actual, integral part of the government, go to the head of the class.  The news media is indeed part of the government; just not officially, and not being paid in tax dollars.  At least not above the table.  And, of course, today education is indeed an integral part of the government, quite officially, and everyone involved in public education is indeed paid in tax dollars. They are all government employees, from the Principles to the Teachers to the Custodians. 

And, you see, the leadership of the Soviet Union never really sought peace, but new paths to world power.  And Russia never really went fully Capitalist.  (A free market and a liberated citizenry are mutual requirements of Capitalism.  If the market is not completely free, or if the citizenry is not completely liberated, then you do not and cannot have Capitalism.) 
When Socialism proved unworkable in Russia and in China, the dictators modified the system to become a mixture of Socialism and Capitalism, as in pre-war Italian Fascism or pre-war German National Socialism.  The same thing is being forced on the American system from the top down, through unconstitutional Crony Capitalism, where the captains of industry are so in bed with the rulers of the country that it is increasingly difficult to tell one from the other. 

Maurice Strong is a Marxist big shot on the international world stage.  His is just as Marxist and just as corrupt as the rest of the UN.  He is or has been a super-rich entrepreneur from Canada, a major player in the Marxified UN, a professor at Peking University, a major Canadian Crony Capitalist heading Petro-Canada at the behest of Prime Minister Pierre Trudeau,  all while masquerading as a major international eco-nut world savior (see the eco-nazi page).  He was not just a player, but a prime mover in multiple fraudulent UN and other international skimming operations, including famine relief programs in Africa, "humanitarian" help for North Korea and the now infamous "Oil for Food" program benefiting Saddam Hussein. 
It's hard to find a single "global" issue involving aid, resources or economics that does not have Strong's fingers in it, including even the World Bank. 
Strong was Secretary General of the UN Conference on Environment and Development, better known as the Earth Summit.  The purpose of this giant fraud was to foster public hysteria and fear of the purported doom of the planet being brought about by the actions of man, and to encourage them to turn to the UN as the only possible savior of the planet.   The hysterical people would then pressure their own governments to surrender some authority and even sovereignty to the UN in the better interest of the whole planet.  (The real goal, of course, is world dictatorship, pure and simple.)

George Soros, another super-rich Marxist globalist on the world stage, is infamous as the man who broke the Bank of England, by short-selling English Pounds for immense personal profit in 1992.  Soros has been accused, accurately, I think, of not only moving money in anticipation of currency crises, but moving money to actually cause currency crises, purely for profit.  He is a super-rich master of insider trading.  When you can hold as much currency as he is capable of holding, you actually are the inside party in the trade. 
Soros' Open Society Foundations and multiple other funds and "philanthropic" organizations aim at Marxist globalization and the end of nations.  Again, world dictatorship, pure and simple, dressed up as something else. 

Al Gore is another super-rich Marxist globalist, who received a Nobel Peace Prize (of course) for his work promoting the Global Warming giant international hoax.  As a former Vice President under the Presidents Clinton, he ran for President on the Marxocrat Party ticket, and lost the Presidency although he won the popular vote, and he never got over it.  If you want to find a citizen who hates and wants to get even with America as much or more than even Comrade President Obama (peace be upon him) this would be the guy. 
He may yet prove to be the world's greatest historical huckster, by making the most fraudulent personal profit that the world has ever known, if his Selling Carbon Credits scam succeeds on anywhere near a global basis. 

These are all Godless men.  What does religion have to do with it, you may ask.  The connection is this: God is the author of nature.  Man has a natural aspect, and a spiritual aspect.  The Judeo-Christian "Law of God" is summarized nicely into the Ten Commandments, and, simultaneously, it is graven on the hearts of man, in what we call the "Natural Law".  In Western Culture, the maturing process - the achievement of maturity - involves the increasing recognition of the relationship between the Law of God and the Natural Law.  And they are, in truth, much more than complimentary - they are identical.  They are one and the same. 
The Natural Laws explain how we instinctively know when we've done wrong, how we instinctively know when we've done good, and how we instinctively know right from wrong.  The Laws of God are considerably more dependent upon the intellect and the condition of the heart, and the degree of our maturity. 

Now, the first few Commandments, as we have discussed before, describe man's relationship with God, or his Faith.  These are the Laws that form the nucleus of the science of Theology, about which Jews, Catholics and Protestants of various denomination and Orthodox Christians may disagree, argue and debate without end. 
But the next set of Commandments we all agree upon; these remaining Commandments describe man's relationship with his fellow man, or his Morality.  These Commandments are what unite us. 
This is how Western Culture defines right from wrong.  This forms the nucleus of Western Culture Civil Law, which "automatically" makes sense, because it is an integral part of the Natural Law written on our hearts; it is our cultural ethos.  Our ethos sets us apart from other cultures, and makes of us a distinct People. 
It is our Guiding Ethos, not our race or origins that makes us America. 
We've discussed it before, but let's just repeat them again right here: 

Implicit within Honor Thy father and Thy mother is the sacredness of the normative family, and the presumptive right of parents to first authority over their own children, and to special social protections for the family.
Implicit within Thou shalt not kill is the inalienable right of all innocent human beings to continue to live.
Implicit within Thou shalt not commit adultery is the sanctity and inviolability and protected nature of the marriage covenant, and, again, the sanctity and protected nature of the family.
Implicit within Thou shalt not steal is the inalienable right to private property: the right of an individual to actually own something.
Implicit within Thou shalt not bear false witness is the protected and sacred nature of truth, and the moral requirement to protect it and to profess it fully and without distortion.
Implicit within Thou shalt not covet is, again, the sanctity of marriage, and, again, the protected right to own private property.
This is, or should always be, the bedrock foundational basis for all legislated representative civil law.  The fully mature adult properly raised in a Western Culture Family and Religion, has recognized, experienced and embraced the spiritual aspects of the Natural Law, and has become religiously motivated to love it, obey it and pass it on to his children. 
But what happens when religion is removed from this picture? 

These Godless Globalists are each very powerful and influential men in their own ways, and they are not alone in their efforts; the Godless Globalists are legion.  This is a serious form of megalomania, infecting not just a few Marxists.  The one thing they all hold in common is the advancement of immorality, as recognized from within the Western Culture Ethos. 
While they may play act at religion for purely political reasons, they all support all the sins historically described by Western Civilization as abominations.  From abortion, to contraception, to sterilization, to free sex, to cohabitation, to adultery, to no-fault divorce, to open public homosexuality, to homosexual marriage, to all forms of population control. 
Having abandoned the God principle, they seek to take charge of nature, and pretend that they can control the climate and save the now sacred world from now evil man.  With the author of nature gone, they make themselves gods and seek to take charge of nature.  They fancy themselves writing a new set of Natural Laws, for the rest of us. 

The success of the Secularism Movement on the common citizenry throughout all of Western Culture has been radically enhanced by these powerful and influential globalists.  God is being driven out of education, news, the public square, advertising, public discourse, retail stores, etc., etc., etc., at the same time that abominations such as abortion and homosexual marriage are being publicly promoted. 
We can use what's happening to America as an example of what's happening to all of Western Civilization, in microcosm.  Remember Alexis de Tocqueville's Democracy in America?  He told us what made us exceptional among nations, the source of our nation's greatness, and the three ways we would lose our national greatness. 
America was great because her people were good, as defined by the Western Culture Ethos.  When the American people stopped being a "good" people, America would stop being a great nation. 

When our Republican government was so compromised into becoming more of a pure Democracy and "professional" politicians learned that they could bribe the voters with tax dollars (by legislating citizen "entitlements" and "benefits") American government would descend into total corruption. 

When the voters learned that they could vote themselves social welfare entitlements and benefits by voting for the politicians that promoted those things, the American economic system would descend into total economic collapse.
All three of these things are taking place right before our eyes. 
We started out with lots and lots of taxpayers pulling the cart that had only a very few disabled in it.  Now, not only are the workers stopping pulling the cart, but they are all climbing in the cart.  It's all being done on purpose, and by Marxist design. 

Item Number 1. Above is the one that will kill the American Constitution, if the American Constitution is to die.  Once man has abandoned God, Who would never abandon man, he begins to be susceptible to the same temptations immature children find so hard to resist.  Man becomes immature, in the sense that, in his soul, or his innermost being, the Law of Nature graven on his heart is not reinforced by the Law of God, and he becomes, intellectually, an immature child, untrained, undisciplined, and ready to yield to all sorts of temptations.  Lacking adult judgment, in other words.  In fact, told, by the new corrupt culture, to "not be judgmental". 
When we no longer recognize God, then we no longer recognize God's hand in the development of our Declaration and our Constitution.  We no longer see a "real world need" for the Law of God, and eventually we will submerse the Law of Nature in the yielding to all temptations and the satiation of all hungers. 
We will have become a nihilistic (what's in it for me?), hedonistic (if it feels good, do it) and minimalistic (what's the least I must do to get by) people, rather than, as Tocqueville described us, a "good" people, full of ambition and a sense of adventure. 
We can overcome the governmental corruption problem (item number 2) if we the people are determined to do it.  We can overcome the citizen dependency on government problem (item number 3) if it hasn't gone too far.  But none of that will do any good, and it might not even be possible, if we have lost our Western Culture guiding ethos, which is the source of our common citizen "goodness" (item number 1).  For we will have lost our common sense of proper social direction. 
It always begins the same way; it always ends the same way.  It always begins with toleration of that which is abominable; live and let live.  It always ends with abomination ruling culture.  As it is with individual souls, so it is with the collective souls of human societies. 
Jesus said, he who is not with me is against me, and he who does not gather with me scatters.  (Matt 12:30; Luke 11:23)
We have lost the ability to declare anything at all to be anathema.  We can no longer shun our homosexual friends.  Abomination is taking over our culture.  Evil never, ever retreats; weak, unmanly, immature faith always compromises or equivocates.  In those two simple truths is where you will find our national and cultural doom.
Jesus never gathered with obstinate unrepentant sinners.
Why do we? 

Some I have argued with, here and elsewhere, scoff at the idea of this grand conspiracy of globalists.  I am not saying that it is a conspiracy in the normal sense of the term, in which the conspirators are all in cahoots, maybe meet regularly and plot together for the overthrow of whatever.  But the simple ideology of Marxism is conspiratorial in its very nature, and there are and have been sneaky Marxists doing their sneaky work, without necessarily talking to anyone else about it, since Marx's Manifesto was published in 1848. 
Marxism is made for globalists, or those meglomaniacs with global ambitions.  They are naturally attracted to Marxism.  The effect of what they do to the world is close to what would happen if they all knew each other and worked together for the same end.  Which they don't, because each one of them is too much of a meglomaniac. 
Nevertheless, you can see the global aspects of different "fronts" of the Marxist movement.  The typical union worker, for instance, would not likely believe that his union had any sort of global ambitions.  But he would be wrong. 
Marx's Communist Manifesto, which gave birth to international organized labor, did not call for "Workers of Car Plant 3" to unite.  Nor did it call for "Workers of the Car Company" to unite.  Nor did it call for "Workers of the Auto Industry" to unite.  Nor did it call for "Auto Workers of America" to unite.  Nor did it call for "Auto Workers of the World" to unite.  What it called for was "All Workers, of every kind" to unite for the forcible overthrow of all existing social conditions.  Read it for yourself if you don't believe me. 

The Marxists and the Globalists have already abandoned God, long ago.  They despise and oppose the Western Culture Ethos.  Law of God?  They laugh at the Law of God.  Why, they have Material Science behind them.  So, how do they tell right from wrong?  What new standard would they base Civil Law upon? 

Having demonized and abandoned the guiding ethos of Western Civilization, the Marxist conspirators advance a new set of "values" more commensurate with their revolutionary ambitions. Thus, they put forth MPAV16 by which to guide mankind and provide a new cultural ethos. In order to make themselves indispensable to a properly frightened, dependent and subservient population, they promote the notion that HBAACOTE11 , that the planet it doomed by human activity, and therefore the people are desperately in need of WBESSWG17 , for their own good, and for the good of the planet.
Fair warning: The only thing that can save America and all of Western Civilization from this cultural doom is if enough of us ordinary people somehow come to recognize TRMITM18 in the first place, and turn from it, and do something about it.
Seek the Truth; find the Way; live the Life.  Please God, and live forever. 

===
Forty Six years ago today, on May 31, 1968, Memorial Day, My Marcie and I were married.  Like the Grace of God, He gave her to me, even though I didn't deserve her any more than I deserved His Grace. 
Blessed be God forever.

=====
Sarcastic Acronym Hover-Link Footnotes: For the convenience of those readers using devices that lack a mouse, these footnotes are provided for all webpages, in case any webpage contains any hover-links. (If you don't have a mouse, you can't "hover" it over a link without clicking just to see the simple acronym interpretation. Click any footnote link to see the acronym and a detailed explanation; "Hover" the mouse over it just to see the simple interpretation.)
SLIMC1
Secularist Liberal Intellectual Media Complex
GESGOEAEOT2
Gradually, Ever So Gradually, Over Eons And Eons Of Time
PEWAG3
Punctuated Equilibrium's Wild-Assed Guess
TTRSTF4
Them There Real Scientifical-Type Fellers
TTRSPTF5
Them There Real Smart Perfesser-Type Fellers
TTRSJTF6
Them There Real Smart Journalistical-Type Fellers
SNRTACBT7
Surely No Right Thinking Adult Could Believe Today
STNSEACPB8
Surely Today No Serious Educated Adult Could Possibly Believe
WDN9
We Don't Know
BMDFP10
Baboons, Mongrel Dogs, Filthy Pigs and ...
HBAACOTE11
Human Beings Are A Cancer On The Earth
ACLU12
Anti-Christian Litigation Union
FLORMPORIF13
Flagrant Liar, Or, Mindless Parrot, Or, Innocent Fool
MEJTML14
Marxist Ends-Justify-The-Means Liar
IEJTML15
Islamic Ends-Ends-Justify-The-Means Liar
MPAV16
Marxist Principles And Values
WBESSWG17
Wise, Benign, Elite, Super-Scientific World Governance
TRMITM18
The Reason Man's In This Mess
IYI19
Intellectual Yet Idiotic
TTRSCBTF20
Them There Real Smart Catholic Bishop Type Fellers
IACMPVND21
Illegal-Alien-Criminal Marxocrat-Party-Voting Nation-Destroyers
PEJTML22
Palestinian Ends-Justify-The-Means Liar
PSYOP23
"Psychological Operation" Mind Trick
CDC24
Covid Developmentally Challenged
LGBTQ+25
Every Letter Represents A Serious Psychotic sexual Identity Disorder
[All Web Pages listed in Site Map by date-of-publication;
oldest at the top, newest at the bottom of the list.]

Culture=Religion+Politics;  Who Are We?  Vic Biorseth
The Brilliantly Conceived Organization of the USA;  Vic Biorseth
Return to the BLOG page
Return to the HOME PAGE
Subscribe to our Free E-Zine News Letter
Respond to This Article Below The Last Comment

Comment
Respond to this WebPage immediately below the last comment.
Or,
---
Date:  Sat May 31 09:43:35 2014
From:  Frank Stolz
Email:   fstolz@suddenlink.net
Location:  Pflugerville, Texas USA
Comment: 
You do great work and many of us very much appreciate your efforts to enlighten us. Please continue with the educational essays for the many of us, who are still able to write, think, and speak beyond our more modern concepts of a decent education.
Sincerely
Maj. F.C. Stolz, USMC Ret.
---
Date:  Sat May 31 2014
From:  Vic Biorseth
Comment:  
Major:
Thank you sir.  The important thing is for people to begin to realize this battle goes beyond mere humans and human ideologies; it is a battle involving powers and principalities.  Satan is never happier than when people do not even believe that he exists.  Our once socially common "Sacredness of human life" is being replaced by an atheistic, cold utilitarianism, right before our eyes. 

Regards,
Vic
---
Date:  Sat May 31 10:49:29 2014
From:  Andrew Maggard
Email:   amaggard1@verizon.net
Location:  Port Haywood, Virginia, USA.
Comment:
Unfortunately I fear that we are in the beginnings of what will ultimately prove an economic decline of historical precedent. With the Federal Reserve having created four trillion dollars since 2008, with the government BLS underreporting unemployment, inflation, job creation the real impact of what is about to come is being intentionally masked simply to keep the charade going for just a little longer, after all it is extremely profitable for those in government and the banks to do so.
When this economic moment of truth arrives the mass of the population will recognize, with a remorseful dawning of what has been done to their homes, lives, families and to their future, all in the name of democracy and the will of the people. Unfortunately many will not survive to coming reset, the old, the infirm, the very young, will all become casualties of this experiment with Marxism and Keynesian Economics.
The very attributes that exist within our culture and society to protect us from the coming economic disaster are those currently under attack by current government policies. The attributes of, the rule of law, individuality, frugality, conservatism, and I must add, the right of self defense inherent within the Second Amendment. Within those attributes under attack are our Christian heritage and belief, not a day passes that we do not witness or experience an attack on those beliefs, such attacks come in the form government support, advocacy, for what is clearly abominable to our Christian faith. Such attacks are now commonplace and have become the cultural norm rather than the exception.
Perhaps the popularity of such books as The Harbinger or the film entitled with scripture from the Bible, Isaiah 9-10 are an indication of this dawning recognition. It is this recognition of the error of our ways that have prompted introspection into the price to be paid for our national abdication from the word of God. It is imperative that all Americans come to the recognition of The reason Man's in this mess. ( TRMITM18 )
---
Date:  Sat May 31 2014
From:  Vic Biorseth
Comment:  
Andrew:
Amen, brother. 

Regards,
Vic
---
Date:  Sat May 31 20:57:04 2014
From:  John
Email:   jbubs55@comcast.net
Location:  Wyoming
Comment: 
Happy Anniversary, Vic.
As usual, a brilliant and sobering piece of writing.

---
Date:  Sat May 31 2014
From:  Vic Biorseth
Comment:  
John:
Thank you, John.  These were the best 46 years of my life. 

Regards,
Vic
---
Date:  Sun Jun 01 2014
From:  Vic Biorseth
Comment:  
Included this page in the General Commentary pages, and put the links in the right column of this webpage.  Also added emphasis to the fact that our ethos is what makes us a unique people, and when that ethos is gone, our distinct American people-hood will be gone with it. 

Regards,
Vic
---
Date:  Tue Jun 03 08:26:50 2014
From:  Dennis
Email:   dennis2r@msn.com
Location:  Lewiston/Idaho/USA
Comment: 
Congratulations, Vic.  My Becky and I will celebrate 45 years this Sunday, the 8th of June.  Your comments on the state of our nation are right on.  Thanks for your scholarship and your drive to inform and warn the rest of us.
Dennis
---
Date:  Tue Jun 03 2014
From:  Vic Biorseth
Comment:  
Dennis:
Thank you Dennis, and congratulations to you and Becky.  It's encouraging to see others who have kept the three-way covenant.  May the Lord bless your marriage and keep it strong. 

Regards,
Vic
---
Date:   Sat Aug 16 2014
From:  Vic Biorseth
Comment:  
Changes pursuant to changing the website URL and name from 
Thinking Catholic Strategic Center to
Catholic American Thinker.
Pulled the trigger on the 301 MOVE IT option June 1, 2014. Working my way through all the webpages.  . 
Regards,
Vic
---
Date:  Tue Nov 26 15:56:21
From:  Pidlubniak
Email:   slavapidlubniak@yahoo.com.ua
Location:  Ukraine
Comment: 
There are many like those globalists. Inferior men who dream of superior power over others - but who do not understand that real power comes only from virtue, and, as such, neglect the importance of mastering themselves. They, who seek coercion and control of others, simply expose their lack of mastery over themselves to the world. Their utter slavery and devotion to their asinine and variable lusts renders them predictable and small-minded. In their mad desire for control and their contempt for the life and freedom of others, they forget one thing above all. All immoral behavior, no matter it's scope, is considered reprehensible and immoral not just because it it harms society at large - but also because, ultimately and invariably, it is fully and wholly self-destructive. The main ideologies that seem to hold sway over the inferior men today are Marxism and Islam. They can inspire hate, furor, deviousness and the lust for fulfillment of other lusts so strong that their adherents would cross every line and betray every bond. But whatever inspiration these ideologies can give, they cannot even hope to compare to the the inspiration even a seemingly ordinary man has all too often when he realizes that he's fighting for something far more precious then the drive for self-gratification and tyranny over others. Freedom. Nation. Culture. Faith. Family. Justice. Inferior men dismiss those concepts as outdated and "old-fashioned" - and yet, the inspiration these concepts have provided thorough history made sure that many tyrants and conquerors had a premature and unnatural death. And, then, we move onto money. The fools who worship it cannot buy courage - the main quality of a truly superior man, it goes far beyond mere material value. Those whose only moral pillar is money cannot ever become extraordinary (except, maybe, in cruelty) - but the superior men, through their courage and righteousness, can and often do. In the end, the money didn't save the "nobility" when the peasants had enough - when the economic, ideological and physical slaves ultimately have enough, they will always, in the end, overthrow the would-be overlords. History has repeated itself enough times in that regard - however, the inferior men often don't see the importance of learning from it. As such, whatever their course is, the globalists are doomed to repeat the history of tyrants should they continue their path towards tyranny. And that is why I don't truly fear them - as I understand where exactly their thinking and actions will lead. However, I regret that, always, a lot of innocents are caught in the crossfire - as well as the unavoidable sacrifices made by people who do not truly deserve to die in order to shove the latest tyrant into a well-deserved place in oblivion. Fear not - even with the tyrants seemingly in ascendance, that seeming ascendance is but one of the many falsehoods that they would quite like for the rest of us to believe in. If they were to truly court war with us, they would never truly win - they may think themselves  prepared for a war physically and mentally. But they are wrong. Fear occupies the place in their hearts (if they have any, that is) - loss of riches, of fame, of worldly power... A wicked man flees when none pursueth... A superior man frets not over such trivial things. The superior man is courageous - he would never let fear for himself rule his actions. A skill that the inferior men always lack. A superior man believes in something higher then any one man - his is the power of inspiration, of creativity and, as such, the victory will be his. And, most of all... Let us all be superior men - and cast away our false, worldly lusts away first in our hearts. So that we would not need to do it during wars with those who failed to do just that.

---
Language and Tone Statement

Please note the language and tone of this monitored Website. This is not the place to just stack up vulgar one-liners and crude rejoinders. While you may support, oppose or introduce any position or argument, submissions must meet our high Roman Catholic and Constitutional American standards of Truth, logical rigor and civil discourse. We will not participate in merely trading insults, nor will we tolerate participants merely trading insults. Participants should not be thin-skinned or over sensitive to criticism, but should be prepared to defend their arguments when challenged. If you don't really have a coherent argument or counter-argument of your own, sit down and don't embarrass yourself. Nonsensical, obscene, blindly &doggedly anti-Catholic, anti-American, immoral or merely insulting submissions will not be published here. If you have something serious to contribute to the conversation, be prepared to back it up, keep it clean, keep it civil, and it will be published. We humbly apologize to all religious conservative thinkers for the need to even say these things, but the Hard Left is what it always was, the New Leftist Liberals are what they are, and the Internet is what it is.
"Clickbait" advertising links are not acceptable for posting here. 
If you fear intolerant Leftist repercussions, do not use your real name and do not include email or any identifying information.  Elitist Culturally Marxist Pure Authoritarians cannot and will not tolerate your freedom of speech or any opposition to their rigid authoritarian, anti-equality, anti-life, anti-liberty, anti-property, hedonistic, anti-Constitution, pro-Marxist, pro-Islam, anti-Catholic, anti-Christian, anti-Semitic, anti-male, sexist, pro-homosexual, anti-heterosexual, anti-white, racist, anti-Western, anti-American, Globalist, anti-Nation, blatantly immoral, totally intolerant and bigoted point of view. 
Copyrighted Material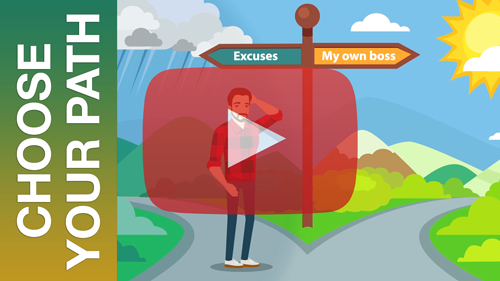 Solopreneur Opportunity Links, for a
Solo Build It WebSite