Site best viewed on a computer screen - not optimized for cell phones
Latest 50 articles published or updated here: BLOG (Web-Log) Page

Religion in Culture: the vitally important factor no longer recognized today.
Secularists oppose religion in culture. But then, secularists oppose both religion and culture.
(Oppose either one and you oppose the other.)

Vic Biorseth, OWM; Monday, June 16, 2014
https://www.catholicamericanthinker.com/
We have spoken of how the drive toward Multi-Culturalism and the drive toward Diversity in human culture is tantamount to Cultural Suicide.  A distinct People enjoy a cultural homogeneity.  When that cultural homogeneity is replaced with cultural heterogeneity, it is no longer an identifiable human culture.  Randomness and "generality" occurs, and it is no longer a distinct and clearly identifiable People. 

On the Home Page of this website we said that:
Culture = Religion + Politics
What happens when a culture drops religion from that equation? Does it remain an identifiable culture?  What defines it, and what makes it distinct from other cultures? 

The Bible, both old and new testaments, is loaded down with references to nations.  In Matthew 28:19-20, for instance, Jesus tells His Apostles to
"Go therefore and make disciples of all nations, baptizing them in the name of the Father and of the Son and of the Holy Spirit, teaching them to observe all that I have commanded you; and lo, I am with you always, to the close of the age."
What the inspired authors of Scripture were talking about was not nations, as we think of them today, but distinct Peoples.  When you read Scripture, whenever you see the word Nation you should automatically mentally replace that word with the word People. 

Nations, with land, territory and borders, did not exist yet; nations as we think of them today are quite new, historically speaking.  Jesus told His Apostles to go forth and make disciples of all distinct Peoples throughout the world. 
So, the question becomes, what makes a distinct people? 
And what makes a distinct ethos?
Religion.  Always religion. 
Politics enters into the picture when a distinct People get large enough to require some non-ecclesial, non-theological organization of legal authority to make large decisions for the whole People.  Where to go, for nomadic peoples, where to fortify or build, what other peoples to deal with, or to avoid; to ally with, to war against, and so forth.  For thousands of years, most distinct Peoples were ruled by Kings or other king-like nobles.  Nomadic life gradually gave way to nation-like city-states that controlled and defended territory by fortification and constant presence. 
The politics of the world have always involved the direct application of military force.  Nothing has ever changed in that regard. 

The Non-Ethos of the Worldly Pure Politician.

When a General or a Pure Politician divorces himself from the guiding ethos of the People to seek personal political power for its own sake, he must lie to the People to accomplish it.  The most successful at this, historically speaking, have been different varieties of Marxists, such as Germany's Adolph Hitler, Italy's Benito Mussolini, and Russia's Vladimir Lenin.  They managed to "convert" many if not most of their own People away from their original guiding ethos, through the process of secularization.  Away from belief in God, and toward belief in the individual dictator alone.  Have faith in your dictator. 

The Marxian Manifesto, ever popular since first publication in 1848, continues to secularize human thought and advance the notion that the world, all of global society, and even man himself, can be "perfected" and merged into a perfect, peaceful, ideal, utopian political system devoid of hunger or want.  And all through purely worldly means.  It's all supposed to be scientific.  Marxism is a broad theory that, in its sub-parts or in whole, is held in high regard and taught in universities all over the world, now that the universities have been largely secularized. 
Historical failure after historical failure mean nothing to new generations of Marxians.  Undaunted, they have been taught and they believe that all Marxism is waiting for is the perfect dictator, or the perfect set of  believers to put it into proper practice, and to do it correctly.  Past practitioners didn't do it right; this new variant, led by them, will indeed do it right, and utopia will be achieved.  After all, its scientific. 
History records a pre-Marxian attempt at a purely secular society in the French Revolution, which overturned both the nobility and the aristocracy on the one hand, and religion and the whole clerical order on the other.  It was supposed to create a pure Democracy, which, of course, is quite impossible.  What it got was an Emperor, in the person of Napoleon Bonaparte.  Right back where they started.  France never recovered its former greatness, and probably never will.  They have been too secularized. 
The Ethos of Islam.

We have shown in the Islam pages how Islam exists to expand itself, at the expense of the non-Islamic world.  The meaning of the word Islam is not peace; the meaning of the word Islam is submission, and there will be no peace in the absence of submission.  There is peace only in the domain of Islam; outside the domain of Islam, there is war.  Allah is merciful only in the domain of Islam; outside the domain of Islam, he is merciless and cruel.  Once the world is under the domination of Islam, then there will be peace, and then there will be mercy. 
I am not addressing or condemning all Moslems here; what I am addressing (and condemning) is the religion of Islam itself.  It's own holy book, the Koran, testifies to what I say here.  A commenter on this site once said
"The only good Moslem is a bad Moslem."
What he meant by that is that the only Moslem who might make a good, decent and peaceful neighbor is the one who is not really into his own faith.  Because the deeper any Moslem gets into the religion of Islam, the more dangerous he becomes to the other.  That's just the way it is. 
The so-called Peaceful Koranic verses were all written first, before the flight from Mecca to Medina.  The more war-like verses were all written later, after the flight, and the actual birth of the religion.  Whatever Mohammed wrote later superseded and abrogated any conflicting thing he had previously written, according to all the recognized teachers of Islam.  That is how Islam is taught by those who teach it.  So the later verses are the ones that stand.  Here are a couple of them that need your personal attention, because these verses are talking about you. 

"And fight with them until there is no persecution, and religion should be only for Allah, but if they desist, then there should be no hostility except against the oppressors." --Koran 2:193
"Fight those who do not believe in Allah, nor in the latter day, nor do they prohibit what Allah and His Apostle have prohibited, nor follow the religion of truth, out of those who have been given the Book, until they pay the tax in acknowledgment of superiority and they are in a state of subjection." --Koran 9.29
Now, what is meant in Koranic verses that talk about "persecution" and "oppression" and "fighting" (on our part, not theirs) is simply resisting conversion to Islam and/or refusing to submit to domination by Islamic law and pay a special dhimi tax.  If you don't convert, and you don't submit, then you are "fighting" with Islam.  If you are fighting, then you die.  Very simple; nothing to it. 
In America, this might be just a tad bit unconstitutional. 
Islam insists upon dominating the world, and that means anyone who does not convert and who does not submit is "fighting" the inevitable expansion of the domain of Islam.  I've said it before, but let me say it again: the guiding ethos of Islam demands that the faithful see to it that the rest of us
Convert to the religion of Islam, or,

Submit totally to Islamic law and taxation, or,

Die. 

I'm just telling you what Islam says it's purpose for being is. 
The whole notion of current day Jihadists being somehow radical or radicalized by someone is ludicrus.  The Jihadists are the "good" Moslems.  The radical ones are the ones who do not do these things that the Koran tells them to do.  He is the "bad" Moslem who might be your peaceful neighbor.  (For now, or until he reads his Koran.) 

The Sunni - Shia Split is something that nearly defies Western comprehension.  Many see it as a political thing, something that can be politically negotiated, that the two factions could reasonably get together and compromise to form a peaceful governing situation.  But it's not political at all; it's religious. 
It goes backs some 1,400 years, beginning with the death of the first Caliph (who was Mohammed) around the year of our Lord 632.  It involves the principle of dynastic inheritance versus the principle of the "best man for the job" in who would become the next grand Caliph of all of Islam.  The Shiites felt that Mohammed's cousin and brother-in-law Ali should have been next in line, but the Sunni's Abu Bakr got the job, and Islam has been split ever since. 
The great Saladin was able, for a brief time, to lead both Sunni and Shiite factions together against the Crusaders, but the alliance didn't last long.  It wouldn't surprise me if Sunnis and Shiites killed as many of each other as they killed of non-Moslems over the centuries.  This division is not something that can be negotiated or compromised or politicized away. 
Note well that the ethos of the Sunni and the ethos of the Shiite are the same Islamic ethos, only with added murderous invective against each other.  It is an argument about who, from which camp, might eventually be the grand Caliph of the whole world, once Islam dominates the world. 

The reign of Ataturk ushered in the first attempt at a secular government over an Islamic people, and it actually worked pretty well until current history.  Modern day Turkey resulted from a civil war that followed a world war that destroyed an empire. 

The Ottoman Empire of Suleiman the Magnificent became one of the largest and most powerful states in the world in the 16th and 17th centuries.  The Sultan of the Ottoman Empire also held the title of Caliph. 
The Ottoman Empire was destroyed in World War I.  Mustafa Kemal Ataturk led the Turkish National Movement in the post-World War I Turkish War of Independence, defeated forces led by the Allies and established the first "secular" government in Islamic Turkey. 
His famous reforms separated religion from government, thought to be an impossibility in Islam, because Islam is itself a form of government.  Ataturk's reforms established a Democracy containing Marxist programs, such as free but mandatory education.  He established equal civil and political rights for women, and brought "Westernization" to the nation-state of Turkey, making it more similar to European nations than to former Islamic states.  Islamic law was out; secular law was in.  Turkey prospered more than other Islamic lands.  It is and should be surprising that it lasted as long as it has. 

World Islam is reawakening to the ancient Koranic call to Jihad.  Multiple factions in multiple lands, both Sunni and Shia, are organizing, collaborating  and acting in strict accordance with the Koran.  Fortunately, or unfortunately, depending on how you look at it, they are cutting each others heads off in places like Iraq, as Comrade Obama (peace be upon him) tells them he won't help anyone until they all agree to sit down together and negotiate like gentlemen.  They won't do that and he knows it.  If you expect them to sit down and "work it out" don't hold your breath. 
Unlike in the Western world, the infection of Marxism with its persistent drive to secularization does not appear to have seriously wounded the Islamic ethos.  This may be because Islamic government is far less "participatory" and the citizens are not as exposed to Marxist arguments as they are to the Koran.  For the most part, when Moslems unite with Marxists, they somehow manage to keep their unique identifying ethos as Moslems.  Not so in the West.  In Western lands, the more inroads any variant of Marxism has made into the society, the less "Christian" that society is.  
The American Ethos, Under Constant Attack. 

America, the last bastion of the Western Civilization Ethos, exemplifies what happens when the whole culture becomes infected with any branch or subset of Marxism.  And America is infected with them all.  The American Marxocrat Party is now driven, point by point, by all the pillars of Communism identified in Marx's Manifesto.  The American Republicrat Party is driven by a combination of political corruption and a determination to "negotiate" accommodations, or settlement points between Marxocrat Party programs and the American Constitution.  Neither Party defends the American Constitution or American national sovereignty.  That's why the Tea Party (which is not a Party) was born. 
With ongoing top-down Marxist secularization of American society comes the championing of cultural suicidal diversity sponsored by academics, teachers, journalists and commentators, entertainers, artists, crony-capitalists, lobbyists, political Parties and elected government officials.  We are told - indeed, we are taught - that this diversity, this cultural suicide, is good, and will make us a better people.  But it's just another Marxist lie.  The real goal is to weaken and destroy our guiding ethos, the root of our "goodness" as a distinct people. 
All the evil "Principles" of Machiavelli and the stratagems of Hegel, Formalized by Marx, are openly taught in American educational institutions, and they are openly practiced in American government.  The evil tactics of Saul Alinsky and the Cloward-Piven strategy are openly taught in American educational institutions and openly practiced in American government today. 
As Joe McCarthy roles in his grave, and as everyone, including even Glenn Beck, damns his memory.  History may well show that the McCarthy Hearings marked a high point, and a turning point; perhaps America's last hurrah; perhaps Marxism's greatest ideological victory over Western Civilization.  As a direct result of the successful demonization of Joe McCarthy, today, America's Marxist Left owns American entertainment, the American news media, American education and even most of the current American government.  And Communism itself is not seen as the mortal enemy of the American Constitution that it is, but merely as another perfectly innocent political opinion among the many. 
Nothing to see here; don't worry about it.  Madam Hillary might throw another hissy-fit if you hint that she might not be patriotic, so don't do it. 

The Tea Party Awakening is a "coming together" moment for Americans; the danger (to the American Constitution) in that regards who we are "coming together" with.  First of all, the two big, glaringly obvious enemies of  Constitutional America, which are
Marxism, and

Islam
are not something we should gather with, but rather, something we need to expunge from our ranks.  They are the open enemies of the American Constitution, on their face, in their own written words. 
Second, we should always be wary of gathering with atheists, agnostics and Libertarians, because they lack our common American guiding ethos and will naturally tend toward moral relativism, at best, which is never good for any distinct culture. 
Third, we should be wary of gathering with non-Christians and non-Jews, because they lack our foundational national ethos. 

While we should welcome other non-harmful and non-hateful faiths, along with atheists and agnostics, that welcome should only last so long as it is understood that our civil law, which is supposed to be representative law, is representative of our original founding and enduring general Christian ethos.  If for whatever reason they cannot live within those simple legal rules, then they should not be made welcome here. 
In our seemingly wildly diverse denominational theologies, you might think that America is unworkable, as founded, because we cannot agree on theology.  But we don't have to agree on specific theology to agree on morality, and that morality is what we hold most in common, and the single point on which we all may "come together" and proceed toward a return to national good order and common sense. 
We do this by
Not specifically addressing the first few "Faith" Commandments (the foundation of Theology) or their various interpretations in law at all, while not legally interfering with how any Christians or Jews put them into practice.
Addressing the following "Moral" Commandments as the basic foundation for a common cultural sense of determining Right from Wrong, forming a solid base upon which to legislate American Civil Law.  
And what are these "Moral" Commandments? 
When the Rich Young Man asked Jesus what he must do to be saved, Jesus told him to obey these particular Commandments, and that was enough.  When he wanted to do more, Jesus loved him, and called him to the Priesthood.  We don't know how the rich young man responded, for the story ended there.  (Mark 10:19; Luke 18:20) 
But we know the Commandments Jesus listed.  They were the Moral Commandments. 

Implicit within Honor Thy father and Thy mother is the sacredness of the normative family, and the presumptive right of parents to first authority over their own children, and to special social protections for the family.
Implicit within Thou shalt not kill is the inalienable right of all innocent human beings to continue to live.
Implicit within Thou shalt not commit adultery is the sanctity and inviolability and protected nature of the marriage covenant, and, again, the sanctity and protected nature of the family.
Implicit within Thou shalt not steal is the inalienable right to private property: the right of an individual to actually own something.
Implicit within Thou shalt not bear false witness is the protected and sacred nature of truth, and the moral requirement to protect it and to profess it fully and without distortion.
Implicit within Thou shalt not covet is, again, the sanctity of marriage, and, again, the protected right to own private property.
Even in our wild denominational diversity, this is what we can "come together" on.  This is our one common denominator.  This is our American touch-stone. 
If this common cultural moral code falls, Tocqueville's prediction will have come true, American "greatness" will end, and America, as the world has known her, may even go out of existence.  

Christian denominational animosities in general and Protestant anti-Catholicism in particular have been addressed elsewhere, most recently in the American Faith page.  It should be no shock to anyone that the one common prejudicial intolerance shared by just about all Protestant denominations is anti-Catholicism.  As much as all the new denominations warred against each other during the Reformation wars, the one common enemy recognized by all of them was the original Church they all separated from. 
Catholic Americans should not be super-sensitive about this theological animosity, but recognize it and deal with it.  All the original European immigrants who colonized America were fleeing from Protestant, not Catholic, religious persecution.  Overriding that fact was the fact that they were coming out of multigenerational state-sponsored hatred of the Catholic Church, common to even those Protestant denominations that had been killing each other.  They were raised in it; they were steeped in it.  Anti-Catholicism was in the air they breathed, from birth. 

But here's the main thing:  They came here to get away from all that religious persecution and state-dictated religion.  They came here, predominantly, for freedom of worship, and they couldn't really achieve that religious freedom unless they granted freedom of worship to all other Christians, including even the original Roman Catholics they had separated from. 
The original Colonists were a good example of what we're talking about here.  In pre-American Europe, as new Protestant denominations split off from other denominations, as all new denominations always do, they experienced fierce suppression and persecution by the original official state Protestant denomination.  Our original Pilgrims were "Purists", a Calvinist split-off preoccupied with Calvin's original error of grossly overemphasized predestination. 
The Purists spent exhaustive hours in introspective meditation trying to discern whether they belonged to the predestined elect, who would be saved, or the damned, who would not.  Most were never certain; they all obeyed the Commandments, just in case.  While this error persists in various Reformed denominations, variations now exist in newer "evangelical" split-offs from other denominations.  Some of these believe that their existing predestination to the elect "kicks in" with an event, such as being "born again", and from that time on, their salvation cannot be lost, no matter how they live or what they do. 
The point is that the Purists came here to avoid the religious suppression and persecution of the Protestant English government. 
As did all the other early immigrants, of whatever denomination.  And they were determined to not follow the European / British pattern of forced adherence to any official state religion. 

Opportunity for Catholic Evangelism and very real ecumenism is what is often missed by Catholics when they examine American culture, compared to any other culture.  With the birth of America, for the first time since the Reformation wars there was a place where reasoned discussion, apologetics and inter-denominational evangelism could be done without the perpetrators being hanged, beheaded or burned at the stake. 
And here, in religious freedom, in liberal research and open dialogue, the Church has a super-ally in the existence of Truth.  The Ecumenism / Evangelism effort would almost go on auto-pilot, if the Church herself were not corrupted from within and in need of reevangelization.  Protestants might come to it on their own.  Recognition of the obvious Scriptural errors of Sola Scriptura and Sola Fide alone would destroy the original foundations of Luther's Protestantism, and turn the persistent objective seeker's eyes back toward the original Church. 

Has Materialistic Atheism, most often marching under the banner of Marxism, advanced too far in our culture for us to return to our original national guiding ethos? 
That is the question. 
If even the Church is infected with it, as well as all three branches of American Government, then the problem demands nothing less than radical solution.  Working at it peace-meal, one little step at a time, would be playing into the enemy's hand.  We cannot hope to out-Alinsky the Alinskyites, or to out Cloward-Piven the masters of the Marxist scam. 
It has to begin with a return to simple, straight-forward Christian morality, and that means, to me, it has to begin with an internal reform of the Church, from the inside, by courageous counter-revolutionary Catholic Bishops. 
America needs some Catholic Bishops in the Tea Party movement. 
The Church needs a little Tea Party spirit among the Bishops. 
That's my take on it.  Please God, and live forever. 

=====
Sarcastic Acronym Hover-Link Footnotes: For the convenience of those readers using devices that lack a mouse, these footnotes are provided for all webpages, in case any webpage contains any hover-links. (If you don't have a mouse, you can't "hover" it over a link without clicking just to see the simple acronym interpretation. Click any footnote link to see the acronym and a detailed explanation; "hover" the mouse over it just to see the simple interpretation.)
SLIMC1
Secularist Liberal Intellectual Media Complex
GESGOEAEOT2
Gradually, Ever So Gradually, Over Eons And Eons Of Time
PEWAG3
Punctuated Equilibrium's Wild-Assed Guess
TTRSTF4
Them There Real Scientifical-Type Fellers
TTRSPTF5
Them There Real Smart Perfesser-Type Fellers
TTRSJTF6
Them There Real Smart Journalistical-Type Fellers
SNRTACBT7
Surely No Right Thinking Adult Could Believe Today
STNSEACPB8
Surely Today No Serious Educated Adult Could Possibly Believe
WDN9
We Don't Know
BMDFP10
Baboons, Mongrel Dogs, Filthy Pigs and ...
HBAACOTE11
Human Beings Are A Cancer On The Earth
ACLU12
Anti-Christian Litigation Union
FLORMPORIF13
Flagrant Liar, Or, Mindless Parrot, Or, Innocent Fool
MEJTML14
Marxist Ends-Justify-The-Means Liar
IEJTML15
Islamic Ends-Ends-Justify-The-Means Liar
MPAV16
Marxist Principles And Values
WBESSWG17
Wise, Benign, Elite, Super-Scientific World Governance
TRMITM18
The Reason Man's In This Mess
IYI19
Intellectual Yet Idiotic
TTRSCBTF20
Them There Real Smart Catholic Bishop Type Fellers
IACMPVND21
Illegal-Alien-Criminal Marxocrat-Party-Voting Nation-Destroyers
PEJTML22
Palestinian Ends-Justify-The-Means Liar
PSYOP23
"Psychological Operation" Mind Trick
CDC24
Covid Developmentally Challenged
LGBTQ+25
Every Letter Represents A Serious Psychotic sexual Identity Disorder
[All Web Pages listed in Site Map by date-of-publication;
oldest at the top, newest at the bottom of the list.]

Culture=Religion+Politics;  Who Are We?  Vic Biorseth
The Brilliantly Conceived Organization of the USA;  Vic Biorseth
Return to the BLOG page
Return to the HOME PAGE
Subscribe to our Free E-Zine News Letter
Respond to This Article Below The Last Comment

Comment
Respond to this WebPage immediately below the last comment.
Or,
---
Date:  Sat Jun 21 21:18:54 2014
From:  JoAnne
Email:   
Location:  
Comment: 
Vic,
you said "world Islam is reawakening to the ancient koranic call to Jihad." 
Why now?  Where was this "call" before? 

---
Date:  Sun Jun 22 2014
From:  Vic Biorseth
Comment:  
JoAnne:
It was "voluntarily" suppressed by secular government, which usually took the form of some sort of dictatorship mixed with a combination of Western-styled quasi-democratic government and Marxist-Socialist government control of life.  It was, in every case, secular government, which allowed the people to practice their Islamic religion but kept it out of government. 
The Iranian Revolution sought to change that back to Islamic government, and the American government under Jiminy Carter supported the radicals over the Shah of Iran, starting the Islamic snowball rolling. 
Billary Clinton established an American government policy of "regime change" in Iraq over Sadam Hussein's weapons of mass destruction (see Bush Lied, People Died page.)  After 9/11/2001, George W. Bush went after Sadam, but tried to replace the existing Iraqi government with a representative democracy, still a "secular" government not run by religion.  It was working for a time, but it is unknowable whether it would have worked in the long run, because Comrade Obama, peace be upon him, pulled our support for a secular government in Iraq out from under it. 
Comrade Obama, peace be upon him, has opposed every single secular government in Islamic lands, causing a resurgence of ancient Islamic law to take its place.  In every case the ruler was a bad guy; but also in every case, he was ruling, not the Islamic religion.  Obama always supports the Islamists against the sitting government. 
It's like a giant Islamic rolling snowball.  He's doing it on purpose. 

Regards,
Vic
---
Date:  Mon Jun 23 00:18:24 2014
From:  Johan Brunner
Email:   
Location:  
Comment: 
It is vital importance today for people to recognize the danger to the world posed by the Islamic drive to reestablish the Caliphate.  This is not some small aberration restricted to small fringe groups like the Twelvers.  It has always been in larger Islam.  It was only suppressed by Ataturk, who was seen by many as the Caliph.  Separate secular government could never be a permanent condition of Islam.  If Muslims had not recognized Ataturk as the Caliph they never would have "recognized the wisdom" and agreed to secular government, because Islam is, in and of itself, religion, government and law.  Once the separation between secular government and Islamic population is broken, the drive to reestablish the world Caliphate becomes automatic.  Islam demands it. 

---
Date:  Mon Jun 23 2014
From:  Vic Biorseth
Comment:  
Johan:
Amen. 
The worst thing about Islamic lands returning to Islamic government is that you don't necessarily get your day in court.  Any citizen can just murder you for not being a Moslem, and the murderer will not be punished. 

Regards,
Vic
---
Date:   Thu Aug 21 2014
From:  Vic Biorseth
Comment:  
Changes pursuant to changing the website URL and name from 
Thinking Catholic Strategic Center to
Catholic American Thinker.
Pulled the trigger on the 301 MOVE IT option June 1, 2014. Working my way through all the webpages.  . 
Regards,
Vic
---
Language and Tone Statement

Please note the language and tone of this monitored Website. This is not the place to just stack up vulgar one-liners and crude rejoinders.  While you may support, oppose or introduce any position or argument, submissions must meet our high Roman Catholic and Constitutional American standards of Truth, logical rigor and civil discourse.  We will not participate in merely trading insults, nor will we tolerate participants merely trading insults.  Participants should not be thin-skinned or over sensitive to criticism, but should be prepared to defend their arguments when challenged.  If you don't really have a coherent argument or counter-argument of your own, sit down and don't embarrass yourself. Nonsensical, obscene, blindly & doggedly anti-Catholic, anti-American, immoral or merely insulting submissions will not be published here.  If you have something serious to contribute to the conversation, be prepared to back it up, keep it clean, keep it civil, and it will be published.  We humbly apologize to all religious conservative thinkers for the need to even say these things, but the Hard Left is what it always was, the New Leftist Liberals are what they are, and the Internet is what it is. 
"Clickbait" advertising links are not acceptable for posting here. 
If you fear intolerant Leftist repercussions, do not use your real name and do not include email or any identifying information.  Elitist Culturally Marxist Pure Authoritarians cannot and will not tolerate your freedom of speech or any opposition to their rigid authoritarian, anti-equality, anti-life, anti-liberty, anti-property, hedonistic, anti-Constitution, pro-Marxist, pro-Islam, anti-Catholic, anti-Christian, anti-Semitic, anti-male, sexist, pro-homosexual, anti-heterosexual, anti-white, racist, anti-Western, anti-American, Globalist, anti-Nation, blatantly immoral, totally intolerant and bigoted point of view. 
Copyrighted Material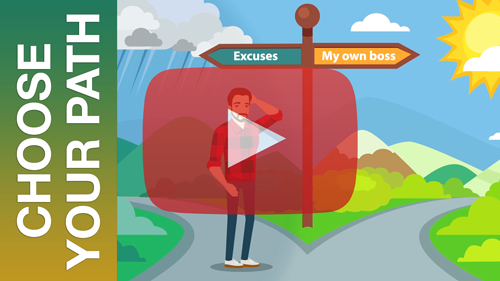 Solopreneur Opportunity Links, for a
Solo Build It WebSite