Site best viewed on a computer screen - not optimized for cell phones
Latest 50 articles published or updated here: BLOG (Web-Log) Page

Are You Saved?

Vic Biorseth, Thursday, September 02, 2010
https://www.catholicamericanthinker.com
"Are you saved" is the popular question, and "I know I am saved" is the popular joyful answer when faith-filled Protestants get together. But they view Catholics with a combination of fear, sorrow and puzzlement. When they ask the question of a Catholic, what they get in response, most times, is the deer in the headlights response – Catholics either don't know how to respond to that, or, they just say yes, all Catholics are saved, or something similar. (Catholics are on shaky ground here, because this is an alien doctrine to them; it is a Protestant doctrine, not a Catholic one.)
A Protestant friend, who shall remain unnamed, always puzzles over how I never miss Mass on any Sunday or Holy Day, go to confession and extra devotions, my reading material is predominantly religious, I try to live a good Christian life, I argue doggedly for the faith of our fathers, and yet, I don't even know whether I am saved or not. How can this be, he wonders. To him, it is so important to have this knowledge, this reassurance, this confidence in eternal life, that it is unimaginable how anyone with half a brain could not want to seek it and get it. And so, among the many topics we discuss, this one keeps somehow quietly coming back up, one way or another.
The question is "Are you saved?", and my stock answer, which has become a knee-jerk, automatic response, is "I don't know, because I'm not dead yet, I am not the judge of salvation, and neither are you." I do try to make it not sound as brutal as the words look in print. But the fact remains that there is but one Judge of salvation, and none of us have anything to say about it. As much as I would like to just declare myself "saved" I don't have the nerve to do it. It would take a lot of gall, because the True Judge is always listening. I await the Word and I pray for His mercy.
In the Protestant services my friend attends, the liturgy is quite simple and very moving and soul-stirring. It opens with some "gathering" hymns, followed by some Scripture reading that is almost participatory – people bring their Bibles, highlighters and take notes. The Scripture lessons evolve into Bible-based preaching of a high quality, which may go on for multiple hours. There are musical interludes here and there, and at some point toward the end there is an "Altar Call" in which the congregants are invited to come forward for special individual prayer with the minister or other "prayer partners." It is here, most usually, that someone publicly "confesses Jesus" and is "saved." It is here, it is in coming forward, and in the honest act of inviting and accepting Jesus as Master into one's life, that one is "saved." The service ends with some "going forth" hymns, through which the congregation is inspired and sent forth to spread the Gospel.
That's the usual course of the salvation event; however, one can accept Jesus and be "saved" at any time, and there are many and varied stories of how various people came to recognize their own salvation. As a "life changing event" it is remembered in great detail, and Protestants enjoy taking turns telling their salvation story and listening to each other.
I ain't buying it. Now, when I say that, it is not to say that these are not fully Christian, believing, decent people, who are devout worshipers of the one and only God upon Whom eternal life depends. They are on a different faith trail than we Catholics are on, but that faith trail may lead to the same eternal life we all pray for; our Lord knows for sure, and we know that He is a Lord of Mercy. To say that Protestants have been misguided is not to say that they have been damned. They honestly seek the Lord by the light they have been given, handed on to them by their faith tradition. Remember that the Samaritan woman at the well was also outside the traditional faith, and yet she was called to receive living waters of life.
Catholics who are properly catechized in their faith know that men are born anew through the Sacrament of Baptism, and they know this from the Baptismal discourse between Nicodemus and Jesus, in John 3. The main verses:
[3] Jesus answered him, "Truly, truly, I say to you, unless one is born anew, he cannot see the kingdom of God."
[4] Nicode'mus said to him, "How can a man be born when he is old? Can he enter a second time into his mother's womb and be born?"
[5] Jesus answered, "Truly, truly, I say to you, unless one is born of water and the Spirit, he cannot enter the kingdom of God.
[6] That which is born of the flesh is flesh, and that which is born of the Spirit is spirit.
[7] Do not marvel that I said to you, `You must be born anew.'
[8] The wind blows where it wills, and you hear the sound of it, but you do not know whence it comes or whither it goes; so it is with every one who is born of the Spirit."
The key verse is, of course, verse 5, which says:
[5] Jesus answered, "Truly, truly, I say to you, unless one is born of water and the Spirit, he cannot enter the kingdom of God.
Look closely at that verse, and tell me what that word "water" is doing in there. Our Lord was referring to the Sacrament of Baptism. Protestants like to gloss over that word, or take it out and not even quote it; but it is there, and has been from the beginning. It cannot be ignored.
My friend has made the rather feeble attempt to explain that born of water means born of the earth, with reference to the amniotic fluid that surrounds the unborn baby, while born of spirit means some other event like the Altar call discussed above. It's a weak argument, because of all the Scriptural references to water as spiritually cleansing, purifying and transforming. Jesus offered His "living water" to the Samaritan woman at the well; water flowed from His side on Calvary; His own Baptism was a transformational event in the eyes of witnesses, who heard the voice of God and saw His Holy Spirit in the form of a dove.
Every Baptismal event in Scripture was a transformational event. Every new Christian in the primitive Church entered by being born again through Baptism. The Ethiopian Eunuch was, spiritually speaking, born anew through his Baptism. And yet my friend insists that no Baptism, and no other Sacrament or liturgy or official event is needed for human salvation. It's a do-it-yourself project.
What does the Catholic Church say, and what does Scripture, properly interpreted, say about it? Well, it seems we are "saved" in three senses:
We are already "saved" by unwarranted Grace granted us by God, meaning that God has already acted on our behalf to save us;
We are in the process of being saved, and our salvation is currently being accomplished in our lives; and,
There is a salvation that awaits us in the future if we persevere in faith and works.
So in a sense, we are already saved, we are in the process of being saved, and we are to be saved in the future. All three.

And yet, we can have no assurance of salvation until we stand for judgment.

Salvation from the past:

[22] We know that the whole creation has been groaning in travail together until now;
[23] and not only the creation, but we ourselves, who have the first fruits of the Spirit, groan inwardly as we wait for adoption as sons, the redemption of our bodies.
[24] For in this hope we were saved. Now hope that is seen is not hope. For who hopes for what he sees?
[25] But if we hope for what we do not see, we wait for it with patience.
Rom 8:22-25.

1] And you he made alive, when you were dead through the trespasses and sins
[2] in which you once walked, following the course of this world, following the prince of the power of the air, the spirit that is now at work in the sons of disobedience.
[3] Among these we all once lived in the passions of our flesh, following the desires of body and mind, and so we were by nature children of wrath, like the rest of mankind.
[4] But God, who is rich in mercy, out of the great love with which he loved us,
[5] even when we were dead through our trespasses, made us alive together with Christ (by grace you have been saved),
[6] and raised us up with him, and made us sit with him in the heavenly places in Christ Jesus,
[7] that in the coming ages he might show the immeasurable riches of his grace in kindness toward us in Christ Jesus.
[8] For by grace you have been saved through faith; and this is not your own doing, it is the gift of God --
[9] not because of works, lest any man should boast.
[10] For we are his workmanship, created in Christ Jesus for good works, which God prepared beforehand, that we should walk in them.
Eph 2:1-10.

Salvation on-going:

[14] But thanks be to God, who in Christ always leads us in triumph, and through us spreads the fragrance of the knowledge of him everywhere.
[15] For we are the aroma of Christ to God among those who are being saved and among those who are perishing,
[16] to one a fragrance from death to death, to the other a fragrance from life to life.
2 Cor 2:14-16.

[9] Therefore God has highly exalted him and bestowed on him the name which is above every name,
[10] that at the name of Jesus every knee should bow, in heaven and on earth and under the earth,
[11] and every tongue confess that Jesus Christ is Lord, to the glory of God the Father.
[12] Therefore, my beloved, as you have always obeyed, so now, not only as in my presence but much more in my absence, work out your own salvation with fear and trembling;
[13] for God is at work in you, both to will and to work for his good pleasure.
Phil 2:9-12.

[18] For Christ also died for sins once for all, the righteous for the unrighteous, that he might bring us to God, being put to death in the flesh but made alive in the spirit;
[19] in which he went and preached to the spirits in prison,
[20] who formerly did not obey, when God's patience waited in the days of Noah, during the building of the ark, in which a few, that is, eight persons, were saved through water.
[21] Baptism, which corresponds to this, now saves you, not as a removal of dirt from the body but as an appeal to God for a clear conscience, through the resurrection of Jesus Christ,
[22] who has gone into heaven and is at the right hand of God, with angels, authorities, and powers subject to him.
1 Pet 3:18-22.

Salvation in our future:

[8] But God shows his love for us in that while we were yet sinners Christ died for us.
[9] Since, therefore, we are now justified by his blood, much more shall we be saved by him from the wrath of God.
[10] For if while we were enemies we were reconciled to God by the death of his Son, much more, now that we are reconciled, shall we be saved by his life.
[11] Not only so, but we also rejoice in God through our Lord Jesus Christ, through whom we have now received our reconciliation.
Rom 5:8-11.

[9] For we are God's fellow workers; you are God's field, God's building.
[10] According to the grace of God given to me, like a skilled master builder I laid a foundation, and another man is building upon it. Let each man take care how he builds upon it.
[11] For no other foundation can any one lay than that which is laid, which is Jesus Christ.
[12] Now if any one builds on the foundation with gold, silver, precious stones, wood, hay, straw --
[13] each man's work will become manifest; for the Day will disclose it, because it will be revealed with fire, and the fire will test what sort of work each one has done.
[14] If the work which any man has built on the foundation survives, he will receive a reward.
[15] If any man's work is burned up, he will suffer loss, though he himself will be saved, but only as through fire.
[16] Do you not know that you are God's temple and that God's Spirit dwells in you?
[17] If any one destroys God's temple, God will destroy him. For God's temple is holy, and that temple you are.
1 Cor 3:9-17.

[10] And then many will fall away, and betray one another, and hate one another.
[11] And many false prophets will arise and lead many astray.
[12] And because wickedness is multiplied, most men's love will grow cold.
[13] But he who endures to the end will be saved.
[14] And this gospel of the kingdom will be preached throughout the whole world, as a testimony to all nations; and then the end will come.
Matt 24:10-14.

So it's a process, begun by the unmerited Grace of God, cooperated with by our own free will, subject to test and perseverance. Nowhere in Scripture do I find any single thing a man can do to absolutely confirm and seal his own salvation, of which he may be certain. Not even Baptism does that; one can fall away into sin and corruption after Baptism. How could anyone possibly describe a salvation event in his life of which he is certain that he has obtained positive final judgment from the Lord? Even Paul couldn't do that, and he didn't do it.

Now, Paul was knocked off his high horse and into the dust on the road to Damascus, and struck blind, by the Presence of the Lord. It had to be the awakening of all awakenings, the humbling of all humblings, and the altar-call of all altar-calls. It certainly got his attention. Was his salvation assured from that time on? No. Absolutely not. We see in Acts, after this event, after he changed his tune, believed and had faith, he still had to be baptized –

10] Now there was a disciple at Damascus named Anani'as. The Lord said to him in a vision, "Anani'as." And he said, "Here I am, Lord."
[11] And the Lord said to him, "Rise and go to the street called Straight, and inquire in the house of Judas for a man of Tarsus named Saul; for behold, he is praying,
[12] and he has seen a man named Anani'as come in and lay his hands on him so that he might regain his sight."
[13] But Anani'as answered, "Lord, I have heard from many about this man, how much evil he has done to thy saints at Jerusalem;
[14] and here he has authority from the chief priests to bind all who call upon thy name."
[15] But the Lord said to him, "Go, for he is a chosen instrument of mine to carry my name before the Gentiles and kings and the sons of Israel;
[16] for I will show him how much he must suffer for the sake of my name."
[17] So Anani'as departed and entered the house. And laying his hands on him he said, "Brother Saul, the Lord Jesus who appeared to you on the road by which you came, has sent me that you may regain your sight and be filled with the Holy Spirit."
[18] And immediately something like scales fell from his eyes and he regained his sight. Then he rose and was baptized,
[19] and took food and was strengthened. For several days he was with the disciples at Damascus.
Acts 9:10-19

And again –

[11] And when I could not see because of the brightness of that light, I was led by the hand by those who were with me, and came into Damascus.
[12] "And one Anani'as, a devout man according to the law, well spoken of by all the Jews who lived there,
[13] came to me, and standing by me said to me, `Brother Saul, receive your sight.' And in that very hour I received my sight and saw him.
[14] And he said, `The God of our fathers appointed you to know his will, to see the Just One and to hear a voice from his mouth;
[15] for you will be a witness for him to all men of what you have seen and heard.
[16] And now why do you wait? Rise and be baptized, and wash away your sins, calling on his name.'
Acts 22:11-16

Now, why would Paul need to be baptized and have his sins washed away if he was already saved? We have his warnings about over-confidence in being justified, as in:

[12] Therefore let any one who thinks that he stands take heed lest he fall.
1 Cor 10:12

[22] Note then the kindness and the severity of God: severity toward those who have fallen, but God's kindness to you, provided you continue in his kindness; otherwise you too will be cut off.
Rom 11:22

and elsewhere. He was even concerned that he might lose his own salvation, as he said here:

[25] Every athlete exercises self-control in all things. They do it to receive a perishable wreath, but we an imperishable.
[26] Well, I do not run aimlessly, I do not box as one beating the air;
[27] but I pommel my body and subdue it, lest after preaching to others I myself should be disqualified.
1 Cor 9:25-27

Long story made short, I can state categorically that the Lord has given me salvation, that I am assured of my current state of salvation, but I cannot pronounce myself saved. There is only One Who can do that.

What I can say with certainty is that I am redeemed, that is purchased at a great price, by the blood of Christ shed for me at Calvary. I fully intend to cooperate with that redemption until the final call, but I am tempted every single day, and I cannot make any final statements about my own final judgment. My bags are packed, and I stand ready to go.

Right now, that is. I strive to always keep my spiritual bags packed and ready.

Where do you stand?

=====

Sarcastic Acronym Hover-Link Footnotes: For the convenience of those readers using devices that lack a mouse, these footnotes are provided for all webpages, in case any webpage contains any hover-links. (If you don't have a mouse, you can't "hover" it over a link without clicking just to see the simple acronym interpretation. Click any footnote link to see the acronym and a detailed explanation; "Hover" the mouse over it just to see the simple interpretation.)

SLIMC1

Secularist Liberal Intellectual Media Complex

GESGOEAEOT2

Gradually, Ever So Gradually, Over Eons And Eons Of Time

PEWAG3

Punctuated Equilibrium's Wild-Assed Guess

TTRSTF4

Them There Real Scientifical-Type Fellers

TTRSPTF5

Them There Real Smart Perfesser-Type Fellers

TTRSJTF6

Them There Real Smart Journalistical-Type Fellers

SNRTACBT7

Surely No Right Thinking Adult Could Believe Today

STNSEACPB8

Surely Today No Serious Educated Adult Could Possibly Believe

WDN9

We Don't Know

BMDFP10

Baboons, Mongrel Dogs, Filthy Pigs and ...

HBAACOTE11

Human Beings Are A Cancer On The Earth

ACLU12

Anti-Christian Litigation Union

FLORMPORIF13

Flagrant Liar, Or, Mindless Parrot, Or, Innocent Fool

MEJTML14

Marxist Ends-Justify-The-Means Liar

IEJTML15

Islamic Ends-Ends-Justify-The-Means Liar

MPAV16

Marxist Principles And Values

WBESSWG17

Wise, Benign, Elite, Super-Scientific World Governance

TRMITM18

The Reason Man's In This Mess

IYI19

Intellectual Yet Idiotic

TTRSCBTF20

Them There Real Smart Catholic Bishop Type Fellers

IACMPVND21

Illegal-Alien-Criminal Marxocrat-Party-Voting Nation-Destroyers

PEJTML22

Palestinian Ends-Justify-The-Means Liar

PSYOP23

"Psychological Operation" Mind Trick

CDC24

Covid Developmentally Challenged

LGBTQ+25

Every Letter Represents A Serious Psychotic sexual Identity Disorder

[All Web Pages listed in Site Map by date-of-publication;
oldest at the top, newest at the bottom of the list.]


Culture=Religion+Politics;  Who Are We?  Vic Biorseth

The Brilliantly Conceived Organization of the USA;  Vic Biorseth

Return to the BLOG page

Return to the HOME PAGE

Subscribe to our Free E-Zine News Letter

Respond to This Article Below The Last Comment


 

Comment

Respond to this WebPage immediately below the last comment.

Or,
---
Date: Sat Dec 18 11:38:11 2010
From: Gerald
Email: marnichols@yahoo.com
Location: Rockledge, FL USA
Comment:
I find it amazing and also sad that one with as many obvious "smarts" as you [more than I have] has not seriously examined the bible and what it does say about salvation. You demonstrate a cavalier attitude toward scripture that I can only suppose comes from being taught that Catholic traditions are as important or more so than the bible.
The verses you do use in your attempt to "back up" false ideas of Christ and His meaning for us are taken out of context and are self-contradictory as are your arguments.
Your eternal destiny is a serious thing, and it is serious for us all. Go take another look at the bible and don't be fettered by the traditions of men who seek to lead you away from what the bible calls "the Word of Truth."
---
Date: Sun Dec 19 13:09:06 2010
From: Vic Biorseth
Comment:
Gerald:
I thought that I had examined the Bible and what it does say about salvation. Traditions are indeed important, as Scripture says they are. (See the Is the Bible the Sole Authority? page.)
Please elaborate on my false ideas of Christ and His meaning for us; what are they? If I have quoted anything out of context, please put it into proper context for me so that I may learn and improve. What does self-contradictory mean?
I am not fettered by small-t traditions of men. No one will ever lead me away from the Word of Truth.
Your criticisms are too vague and indeterminate for me to respond in a comprehensive way. My guess is that you have a vague feeling that I'm wrong in what I say, but you can't quite put your finger on exactly what it is. Please read it again more slowly, and then come back with a bit more precision.
Regards,
Vic
---
Date: Mon Mar 21 19:57:26 2011
From: Brother Kevin
Email:
Location:
Comment:
Vic, nice site! You've posted YEARS worth of reading material here! I'm a religious Brother and I'm always on the lookout for good reading material to pass along to the others in my community as well as to my students.
Keep up the good work!
---
Date: Tue Mar 22 05:54:35 2011
From: Vic Biorseth
Comment:
Brother Kevin:
Thank you so much; I thoroughly enjoy writing it.
Regards,
Vic
---
Date: Sun Mar 11 20:18:52 2012
From: Stanley
Email:
Location:
Comment:
Vic,
Regarding the previous entry by Gerald – I think you missed his main point. He was arguing against the value Catholics give to tradition, which is almost a bad word to many Protestants. "Traditions of man" are condemned in many places in Scripture, and Gerald, in the Protestant spirit, lumps it together with all tradition, no exceptions, and calls it bad. Maybe you could elaborate on it.
---
Date: Tue Mar 13 06:48:12 2012
From: Vic Biorseth
Comment:
Stanley:
Thank you; I believe you're right. Thank you for pointing it out; we can hope that Gerald reads this.
For the most part, the "condemned" traditions involved the old laws of purification, dietary restrictions and so forth. Even the stringent rules of the Sabbath were called into question and even violated by our Lord, which is what got Him into hot water with the authorities in the first place. It was often the "old law" and stringent outward appearances of piety, rather than real, internal piety, decency, charity and quiet goodness that was being condemned.
"Tradition" is of two types in Catholic understanding: tradition, and Tradition. Small-t tradition is the traditions of man, spoken of in these lines picked out of Matthew and Mark:
Matt.15:
[2] "Why do your disciples transgress the tradition of the elders? For they do not wash their hands when they eat."
[3] He answered them, "And why do you transgress the commandment of God for the sake of your tradition?
[6] So, for the sake of your tradition, you have made void the word of God.
Mark.7:
[3] (For the Pharisees, and all the Jews, do not eat unless they wash their hands, observing the tradition of the elders;
[4] and when they come from the market place, they do not eat unless they purify themselves; and there are many other traditions which they observe, the washing of cups and pots and vessels of bronze.)
[5] And the Pharisees and the scribes asked him, "Why do your disciples not live according to the tradition of the elders, but eat with hands defiled?"
[8] You leave the commandment of God, and hold fast the tradition of men."
[9] And he said to them, "You have a fine way of rejecting the commandment of God, in order to keep your tradition!
[13] thus making void the word of God through your tradition which you hand on. And many such things you do."
Large-T Tradition comes from the oral teaching of Jesus Christ and His Apostles, regarding the most fundamental truths of the Gospel message, as spoken of in these lines picked out of 1 Corinthians and 2 Thessalonians:
1Cor.11:
[2] I commend you because you remember me in everything and maintain the traditions even as I have delivered them to you.
2Thes.2:
[15] So then, brethren, stand firm and hold to the traditions which you were taught by us, either by word of mouth or by letter.
2Thes.3:
[6] Now we command you, brethren, in the name of our Lord Jesus Christ, that you keep away from any brother who is living in idleness and not in accord with the tradition that you received from us.
Our Lord taught in the oral tradition; he taught by speaking, not by writing. His Apostles carried on that oral tradition. The four Gospels were not written until long after His death, resurrection and ascension; many Epistles were being written, but not yet considered to be Scripture or even gathered together.
The best examples of large-T Tradition might come out of the Creed; if I'm not mistaken, every element of the Creed is dogma, which is to say, the strongest and most certain doctrines held by the Church. Many parts of the Mass are large-T Tradition, such as the actual words spoken at the Consecration of the Bread and the Wine. However, many other parts of the Mass, such as the various vestments and some of the lesser prayers might be small-t traditions of man, and subject to change. Basically, if a tradition did not come out of the sacred deposit of faith, laid down by our Lord and His Apostles, then it is a tradition of man; if it came out of the deposit, it is a sacred Tradition and a required teaching, or a doctrine.
Serious questions on matters of faith have long been argued and settled by great Councils, with the aid of the Holy Ghost. John 21:25 tells us that Jesus taught the Apostles many things, so many that all the books in the world could not contain them. And, He told them not to worry about it; in John 14:26 He promised to send them the Holy Ghost, who would teach them all things and bring to their remembrance all that He had told them. We have the model for all following Ecumenical Councils in Acts 15:28, on the question of the requirement of gentiles so follow the circumcision and dietary law, settled with the words:
It has seemed good to the Holy Ghost and to us …
The Apostles were gathered together in council, with the Holy Ghost, and the matter was settled.
So Catholicism stands on all three pillars of Truth:
Scripture.
Tradition.
Church.
If our Lord did not intend for us to recognize the teaching authority of His Church, then, why did He establish it?
It appears to me that Protestantism has only one leg to stand on: Scripture. The more ways they find to interpret it, the more denominations pop into being.
Regards,
Vic
---
Date:  Wed Sep 18 10:43:31 2013
From:  Elaina
Email:   
Location:  USA
Comment: 
This is all very formal and very formulaic but there is no real personal relationship with Jesus in all of this.  Until you completely surrender your whole self and call upon His name and ask Him to come into your life, you will walk alone.  You are not saved.  You must repent, confess with your tongue and call on His name, and believe on Him who saves.  Then you will be a new man, under new management, and you will never walk alone again.  What a friend we have in Jesus!

---
Date:  Wed Sep 18 19:36:10 2013
From:  Vic Biorseth
Comment:  
Elaina:
The relationship I enjoy with Jesus Christ is Sacramental, and deeply involved in mystery.  The relationship you describe is more like a party, where Jesus is just one of the guests. 

My personal relationship with Jesus is not as a pal or a buddy.  Jesus is no mere companion; He is my Lord and my God, with Whom I am not fit to walk.  The personal relationship you describe is worldly; the personal relationship I know is Divine. 
I experience it at every Catholic Eucharist, where I dare to approach the actual, physical, body, blood, soul and divinity of Jesus Christ,the Lord thy God.  And when I dare to eat His Flesh, and to drink His Blood, I become, for a time, an actual Tabernacle of God Himself.  I contain Him; He is within me; as He was in the Ark of the Covenant long ago, and as He was in the Blessed Virgin when she carried the baby Jesus.  At each Eucharist, I become what I eat, which is, the Body of Christ. 
He is our Emanuel, which means, God Is With Us. 
Who else can say it? 
Thanks to His gift of Holy Eucharist, He is actually, physically present, in every Tabernacle in every Catholic Church on earth. 

From your words I conjecture that your denomination, whatever it is, has rejected Sacrament in favor of a sort of communal feel-good-ism.  What a shame.  You don't even begin to know what you are missing. 
I wish you would come and see. 

Regards,
Vic
---
Date:   Wed Jul 23 2014
From:  Vic Biorseth
Comment:  
Changes pursuant to changing the website URL and name from 
Thinking Catholic Strategic Center to
Catholic American Thinker.
Pulled the trigger on the 301 MOVE IT option June 1, 2014. Working my way through all the webpages.  . 
Regards,
Vic
---
Date:  Mon Mar 02 20:07:27 2020
From:  David Thibodeau
Email:   djtdesign@hotmail.com
Location:  Halifax Nova Scotia Canada
Comment: 
Well as a Catholic who left the Church as a teen, was lost and actually lost everything that one could lose it was the divorce and the loss of my daughter that killed me. I was not able to get back on the horse as we would say. So in a grief strikened moment I grabbed the only Bible in the house (happened bto be a Catholic Bible) and called on God in Jesus name and have my life to him. But as the thought formed in my mind as it was on my lips I was filled with the Holy Spirit. It was like love times 1000. It literally destroyed the hate and agony and filled me with love and joy that I can't explain. So was the Holy Spirit always with me since Confirmation and he showed himself to me. This lasted for about two weeks then subsided. That was 25 years ago, and I can still have the Holy Spirit rise in me while talking with him or doing something that he seems to agree with. I spent almost a decade studying that event and all the Christian material I could get my hands on, but only from the Protestant side. Eventually I went to a non denominational Church. The Holy Spirit never left me. I just recently came back to the Catholic Church 7 weeks ago and started with a Catholic friend who brought me to the Latin mass. I cried because I knew I came home. So that event which also happened to my daughter the day after I prayed to God to show himself to her, she was a Liberal feminist and gay. She is now a devout Christian and abandoned her gay life to one that pleases our Lord. Same thing happened, filled with the Holy Spirit, changed her life in the spot. So I actually don't know what we can call it but physically it's an unbelievable feeling. I have not met many who have had that experience but read about it. They call it being reborn but what if you feel nothing. All I can say is a broken heart and a plea to God in Jesus name did it. It opened my mind, my heart, and changed me. God is real, his Spirit is real, we know Jesus is real because calling God in his name invokes the Holy Spirit. In closing Psalm 34:18 is the only way I can explain it.my daughter and I never healed from the divorce, we truly were broken hearted and he healed us. Praise the Lord.
---
Date:  Tue Mar 03 2020
From:  Vic Biorseth
Comment:  
David:
Welcome home. 
Everyone is unique and no two people are alike, and there are many paths to the same destination. For me it has always been less a matter of feelings and emotions, and more a matter of the calmness and peace that accompanies Truth and Reality. Recognition of Truth makes Faith easy. 
Seek the Truth; find the Way; live the Life; please God and live forever. 
Regards,
Vic
---
Language and Tone Statement

Please note the language and tone of this monitored Website. This is not the place to just stack up vulgar one-liners and crude rejoinders. While you may support, oppose or introduce any position or argument, submissions must meet our high Roman Catholic and Constitutional American standards of Truth, logical rigor and civil discourse. We will not participate in merely trading insults, nor will we tolerate participants merely trading insults. Participants should not be thin-skinned or over sensitive to criticism, but should be prepared to defend their arguments when challenged. If you don't really have a coherent argument or counter-argument of your own, sit down and don't embarrass yourself. Nonsensical, obscene, blindly &doggedly anti-Catholic, anti-American, immoral or merely insulting submissions will not be published here. If you have something serious to contribute to the conversation, be prepared to back it up, keep it clean, keep it civil, and it will be published. We humbly apologize to all religious conservative thinkers for the need to even say these things, but the Hard Left is what it always was, the New Leftist Liberals are what they are, and the Internet is what it is.
"Clickbait" advertising links are not acceptable for posting here. 
If you fear intolerant Leftist repercussions, do not use your real name and do not include email or any identifying information.  Elitist Culturally Marxist Pure Authoritarians cannot and will not tolerate your freedom of speech or any opposition to their rigid authoritarian, anti-equality, anti-life, anti-liberty, anti-property, hedonistic, anti-Constitution, pro-Marxist, pro-Islam, anti-Catholic, anti-Christian, anti-Semitic, anti-male, sexist, pro-homosexual, anti-heterosexual, anti-white, racist, anti-Western, anti-American, Globalist, anti-Nation, blatantly immoral, totally intolerant and bigoted point of view. 
Copyrighted Material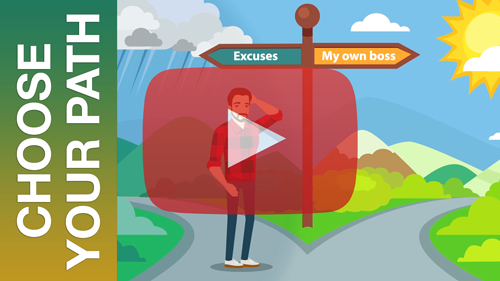 Solopreneur Opportunity Links, for a
Solo Build It WebSite