Site best viewed on a computer screen - not optimized for cell phones
Latest 50 articles published or updated here: BLOG (Web-Log) Page

The American
Fatal Tipping Point.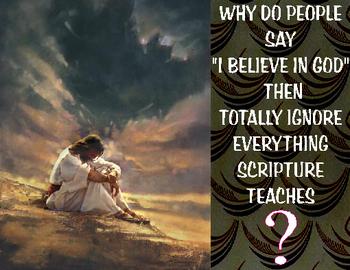 American Cultural Linkages, and the fatal Cultural Tipping Point.
Religion Plus Politics Makes A Nation. The
Fatal Tipping Point is in That Vital Linkage.
Vic Biorseth, Sunday, January 13, 2013
https://www.catholicamericanthinker.com

On the Home Page of this Website you will find the introductory formula

To begin: Culture = Religion + Politics
that forms the foundation of everything said on this Website.  Religion provides the ethos, or life-guiding morals, principles, values and behaviors by which a people seek to achieve favor with God and eternal reward.  An Ethos is a common traditional way of life by which a distinct People behave, interact and live their lives.  Politics provides the temporal rules and rulers by which a people are organized to make and obey laws by which men may do business with each other and prosper, and the people itself may do business and prosper with and among other peoples. 

There is, of course, a natural dividing line between man's religious needs and his strictly worldly needs.  Judeo-Christian Scripture metaphorically refers to religion, or the Kingdom of God, as "The Spirit," and to the world, or the Kingdom of The World as "The Flesh."  The age-old problem of man, recorded in fall after fall after fall, when it doesn't involve a false religion, it always involves a preoccupation with The World and negligence of The Spirit, sometimes taken to the point of forgetting religion altogether. 

The World is where we must make our bread, our shelter and take care of all of our physical needs.  Unfortunately, The World also happens to be the place where Satan took up residence after his great fall.  It's easy to forget that in our day to day worldly dealings, and it is easier to forget if we have been neglecting our religion. 
To answer the question "what kind of a people are we" requires the examination of some people-defining points:

Religion forms Ethos.

Ethos forms a Culture, or a people.

Distinct Peoples make distinct Nations.

Political Organization is necessary for the formation of practical civil laws to keep good internal civil order and to provide protection for the whole of the people.

Representative Government, answerable to the People, is best for allowing individual civil liberty.  
In our (American) form of Government, while civil law is prohibited from forming, establishing or forcing any particular religious belief into law, it is also prohibited from interfering with or prohibiting religious practice. 

In the best form of Representative Government the civil law is complimentary to and not in conflict with the Religion that forms the Ethos of the People.  It is, after all, Representative Government.  (Religion forms Ethos; Ethos forms a People; Representative Government is supposed to represent the People.)

History shows that whenever civil Government and/or civil Law conflicts with or is antagonistic to the religion or the ethos of the People, instability, at the very least, results. 

We have shown elsewhere in this Website that Democracy does not and cannot work for long, for any nation.  We think of ourselves as a Democracy because we do things in a very Democratic way, and we have our say in government affairs, and we get very upset if our "Democratic voice" is not heard or is ignored.  But, we are a Republic; that is a very important point to know, because I don't think it is being taught in formative education any more, or, it is not being taught effectively.  I would hazard a guess today that most young people do not know that America is a Republic and not a Democracy.  And that it is not supposed to be a Democracy. 

The USA is the only nation in all of world history with a Supreme Law - a Constitution - expressly designed to protect the existing guiding ethos of the citizenry from the citizenry's own government. 
Think about that.
The American Constitution actually protects the citizenry from its own government.  For the first time in history, there is a nation in which the supreme law of the land is permanently fixed in a written legal document that stands separate from the government, and the government itself is subject to that supreme law. 

Go and read about the American Founding Principles at that page; I'm not going to go over all that ground again here.  And, you can go an read about the American Constitutional Principles at that page; I'm not going to go over all that ground again here.  You should know already, or you will learn in those pages and elsewhere herein, that America began life as a thoroughly Christian People, in a conglomeration of 13 Colonies that were established as various Christian denominational absolute Theocracies - meaning, specific religion based governments. 

The sole reason the newly Constituted Federal Government was not a theocracy, and that the First Amendment of the Constitution forbade it from ever becoming a theocracy, was so that the Federal Government could not interfere with the officially established state religions in the original 13 States.  Otherwise, none of them would join in the Union. 
Very quickly, the wisdom of this new "religious freedom" caught hold in the individual States, and they all began individual State-level "disestablishment" movements, after which all States had adopted similar religious freedom Amendments to the State Constitutions, worded just as in the First Amendment, and the States were no longer individual theocracies.  Civil government made no religious demands on the citizenry, at any level; nor did it interfere with religion or religious exercise.  Most other Constitutional rights have since been echoed in just about all State Constitutions, including the Second Amendment. 
This, too, was something new in the world, at least in recent history.  The wars of the Reformation had violently established a radical combination of Church and State in all European nations.  At the time of our Founding, all European nations were rigid theocracies.  The newly Constituted American nation was the first to employ a separation between religion and State.  Civil government here is strictly secular; Church government here is strictly ecclesial; never the twain shall meet. 

National Debt Tipping Point.
Obviously, the current regime is spending us into an economic doomsday scenario, and no one is stopping it or even slowing it down.  Our debt is now so great that we may already be over a debt-repaying tipping point, because we may not be able to ever pay it off.  The amount is just too great, and it is growing exponentially, on purpose.  We ultimately may have to default on part or all of it.  The value of the dollar is in serious jeopardy, as this regime will not hesitate to either print money, "digitize" money, or buy back our own debt ala Germany's Weimar Republic fiasco, or any other scandalous trick the current regime might dream up. 

Economic Tipping Point.
The economy is a shambles and everyone knows it.  Job and unemployment numbers are fraudulently pumped up by repeatedly lowering the numbers of available jobs and miss-reporting the numbers of newly unemployed each month, and then failing to report "adjustments" later. The regime insists upon raising taxes to raise revenues, and no one stops them.  Each tax raise will lower, not raise, revenues, and everyone on both sides knows that too.  The more they raise taxes, the lower the revenues will go.  They are doing it on purpose.  Each tax increase will result in a worse economy, less jobs, smaller tax base, reduced revenue and ever increasing economic depression, and misery in the land. 

Santa Clause Tipping Point.
Rush Limbaugh correctly identified the Santa Clause factor in the last election.  He quoted a study that showed the Latinos and other new immigrants were not coming here for opportunity, as in the the past, so much as for Government Benefits.  Add that little fact to the near 50% of the population already dependent upon Government for their daily subsistence and you can see the problem: as voters, they are always going to vote for the Party that promises them more and more handouts - the same Party that spends and spends and spends. 

The Religious Tipping Point.
This is the one that will definitely kill us as a nation, or save us.  In his seminal work Democracy In America Alexis de Tocqueville correctly identified America's Judeo-Christian Ethos as the source of America's national greatness.  That was it; America was a great nation because her people were a good people.  The reason they were good stemmed from their ethos, which came out of their religion. 
Tocqueville found that free Americans combined the notions of religion and liberty so intimately in their minds that it was impossible to make them conceive of one without the other. And he wrote that liberty cannot be established without morality, nor morality without faith. And he warned us about what would happen to our nation if we ceased being a "good" people, and he predicted how our national demise would then come about. 

"The American Republic will endure until the day Congress discovers that it can bribe the public with the public's money. ... A democracy cannot exist as a permanent form of government. It can only exist until the voters discover that they can vote themselves largesse from the public treasury. From that moment on, the majority always votes for the candidates promising the most benefits from the public treasury with the result that a democracy always collapses over loose fiscal policy, always followed by a dictatorship."
That is exactly what the Democrat Party is doing; that is exactly how the "Santa Clause" voters are responding.  We had to become more of a Democracy and less of a Republic to enable this - Woodrow Wilson enabled it with his Seventeenth Amendment reducing the Senate to a mere elected body no different than the House of Representatives.  Senators thereafter became just another house of populist politicians rather than statesmen offsetting the populist vote of the House. 

What is more important, we had to become more depraved and less "good" as Tocqueville recognized good.  Look around.  Do we still have a discernible national ethos?  Can you tell?  Is it obvious? 
Why not?

Today is the end of the Christmas season; it is the Feast of the Baptism of the Lord.  So, I guess I have to take the Manger down and put it away.  Today's homily at Mass concentrated on Baptism, and the Holy Spirit, and what it actually means to be, and to become, a Christian.  Because of the special day, instead of the usual recitation of the Creed, Father had us all renew our Baptismal vows, which was a beautiful thing to do.  Renouncing sin; renouncing Satan; professing what we believe, in words nearly quoting the old Apostle's Creed. 
This is our faith. This is what we are, who we are, what we do.  
Then, at the end of Mass, as always, he blessed us, and sent us out to spread the Good News; to be a Leaven in Society; to change the culture for the better; to be good examples. 
That is Job One for Christians; to be sent forth; to do good. 

I submit that we are not doing it well enough.  Or somebody is not doing his part.  Go forth to love and serve the Lord is a quite serious instruction at the end of any Mass.  Take it seriously. 
Just as we see the Democratization of our Republic, our own government attacking if not bypassing or violating our Constitution, we see our whole culture being degraded, becoming vulgar and even degenerate, we also see the vulgar parts of culture creeping into our religion.  We are supposed to make the culture; the culture is not supposed to make us. 
As we have written elsewhere herein, laymen make "Democratic" demands on the USCCB from a co-equal lay branch of that organization.  What are laymen even doing in an organization of Bishops?  It is similar to how non-Bishop "experts" made "Democratic" input and much technical detailed work to the Second Vatican Council.  Why were non-Bishops even involved in an Ecumenical Council of Bishops? 
The Church - meaning, the Bishops in communion with the Pope, and no one else - is supposed to provide our Religion; our Religion forms our Ethos; our Ethos guides us in electing Government Representatives, who will make Representative Law.  But the Church cannot ever be a Democracy, or even in any way representative of the People.  It is fixed forever, lest the Creed and the Gospel change.  It can never change. 
The Church is supposed to be the biggest single factor in the formation of culture.  The Culture is not supposed to form the Church; the Church is supposed form the Culture.  The Gospel does not change. 
This has to be true for you Protestants, too, and for Jews.  If the surrounding Culture is continually modifying your religion, then, at what point does it cease being a true religion?  You are supposed to go forth and modify the culture; not the other way round. 

And what do we do when we "Go forth the love and serve the Lord"? What kind of language do we use?  What kind of language and behaviors of others do we tolerate in our presence?  What kind of activities do we participate in? 
I submit than any teacher who teaches other people's children, or any children, the mechanics of safe fornication, protected sodomy and discreet promiscuity cannot possibly believe in God. 
Can we still be a Godly People when our society has degenerated so far as to abort babies in the millions per year, when movies and books cannot be produced that do not include lewd sexual scenes, when even TV Sit-Coms cannot be produced that do not have lewd sexual innuendos and mockery of religion?  Even Cartoons?  All the best jokes are lewd or suggestive?  Really? 
Kids today never heard of Red Skelton, and Show-Biz can't produce one. 
It's our fault.  We did it, or we let it happen.  Only we can fix it. 
We must fix it.  If we don't fix it, all is lost. 
Go forth to love and serve the Lord. 

---
Adendum: I had an afterthought to share with you.  I just heard that Comrade Obama, peace be upon him, plans to use the Lincoln Bible in his swearing-in ceremony for his second inauguration.  It is important to know that Lincoln was the Civil War President.  Comrade Obama, peace be upon him, may plan to also be a Civil War President.  Marxists love crises, and there is no crisis to compare to that of an actual Civil War.  There are already a lot of Yahoos out there clamoring for secession from the USA just as the Confederate States did pre-Civil War.  The regime would love it if some States actually did try to secede.  
Don't do it.  It's what he wants.  Marxists love crises, because Marxists need crises.  It's how they advance.  And it's the same with Moslems. 
Calm down. 

Go forth to love and serve the Lord. 

=====
Sarcastic Acronym Hover-Link Footnotes: For the convenience of those readers using devices that lack a mouse, these footnotes are provided for all webpages, in case any webpage contains any hover-links. (If you don't have a mouse, you can't "hover" it over a link without clicking just to see the simple acronym interpretation. Click any footnote link to see the acronym and a detailed explanation; "hover" the mouse over it just to see the simple interpretation.)
SLIMC1
Secularist Liberal Intellectual Media Complex
GESGOEAEOT2
Gradually, Ever So Gradually, Over Eons And Eons Of Time
PEWAG3
Punctuated Equilibrium's Wild-Assed Guess
TTRSTF4
Them There Real Scientifical-Type Fellers
TTRSPTF5
Them There Real Smart Perfesser-Type Fellers
TTRSJTF6
Them There Real Smart Journalistical-Type Fellers
SNRTACBT7
Surely No Right Thinking Adult Could Believe Today
STNSEACPB8
Surely Today No Serious Educated Adult Could Possibly Believe
WDN9
We Don't Know
BMDFP10
Baboons, Mongrel Dogs, Filthy Pigs and ...
HBAACOTE11
Human Beings Are A Cancer On The Earth
ACLU12
Anti-Christian Litigation Union
FLORMPORIF13
Flagrant Liar, Or, Mindless Parrot, Or, Innocent Fool
MEJTML14
Marxist Ends-Justify-The-Means Liar
IEJTML15
Islamic Ends-Ends-Justify-The-Means Liar
MPAV16
Marxist Principles And Values
WBESSWG17
Wise, Benign, Elite, Super-Scientific World Governance
TRMITM18
The Reason Man's In This Mess
IYI19
Intellectual Yet Idiotic
TTRSCBTF20
Them There Real Smart Catholic Bishop Type Fellers
IACMPVND21
Illegal-Alien-Criminal Marxocrat-Party-Voting Nation-Destroyers
PEJTML22
Palestinian Ends-Justify-The-Means Liar
PSYOP23
"Psychological Operation" Mind Trick
CDC24
Covid Developmentally Challenged
LGBTQ+25
Every Letter Represents A Serious Psychotic sexual Identity Disorder
[All Web Pages listed in Site Map by date-of-publication;
oldest at the top, newest at the bottom of the list.]

Culture=Religion+Politics;  Who Are We?  Vic Biorseth
The Brilliantly Conceived Organization of the USA;  Vic Biorseth
Return to the BLOG page
Return to the HOME PAGE
Subscribe to our Free E-Zine News Letter
Respond to This Article Below The Last Comment

Comment
Respond to this WebPage immediately below the last comment.
Or,
---
Date:  Tue Jan 15 07:41:38 2013
From:  Bill
Email:   beinlich@ix.netcom.com
Location:  Yankeetown/FL/USA
Comment:  
Vic,

Re:  "What are laymen doing in an organization of bishops?"

Isn't there is a place for the laity beyond administration?   Shouldn't the laity play important roles – even in theology (Don't most heresies emanate from the clergy?)?

In general. bishops lack the training, experience and possibly proclivity in vitally important areas of "world" operations: management,  leadership, finance, experience running a business or a large organization, or being in the military. How could they run a "USCCB"?

Many clergy are timid by nature and prideful by position – a dangerous combination.

Shouldn't orthodox laity & orthodox clergy work in tandem to fill the void?

---
Date:  Wed Jan 16 06:22:39 2013
From:  Vic Biorseth
Comment:
Bill:
No; I see no place for the laity beyond administration and strictly secular needs of the Bishops.  If it is true that most or any heresies emanate from the clergy, it is also true that all heresies are identified and anathmetized by the clergy, and by no one else. 
I disagree that Bishops are so lacking in knowledge of the world. The Princes of the Church are a body of eminent men, the worthy rivals of the most brilliant scholars, philosophers, scientists and statesmen anywhere.  Unfortunately, they are human and imperfect.  What they lack is exactly what we lack: perfect discernment of truth in a world full of lies.  They, too, can be misled by deceivers. 
If many clergy are timid by nature and prideful by position, would that description not describe the laity too? 
As far as working "in tandem to fill the void" I'm not sure what the void is that you're talking about here.  If it is the void involves properly preaching the Gospel message, no; that is the job of the clergy alone.
The only role of the laity that I see is to stand up and shout when a preaching or a teaching is clearly and obviously erroneous, and up the ante, all the way to the Pope if necessary. 
See the Infallibility page; we have had many Popes of whom we may not be proud; indeed some of them were real scoundrels.  But none of them ever taught error on matters of faith and morals, and none of them ever taught anything new.  We have to put our ultimate faith in the final decisions of the Fisherman, even as we recognize his human imperfections. 

Regards,
Vic
---
Monday, January 21, 2013
Changed Page Relationship in Right Column Link Sets. 
---
Date:   Tue Aug 26 2014
From:  Vic Biorseth
Comment:  
Changes pursuant to changing the website URL and name from 
Thinking Catholic Strategic Center to
Catholic American Thinker.
Pulled the trigger on the 301 MOVE IT option June 1, 2014. Working my way through all the webpages.  . 
Regards,
Vic
---
Language and Tone Statement

Please note the language and tone of this monitored Website. This is not the place to just stack up vulgar one-liners and crude rejoinders.  While you may support, oppose or introduce any position or argument, submissions must meet our high Roman Catholic and Constitutional American standards of Truth, logical rigor and civil discourse.  We will not participate in merely trading insults, nor will we tolerate participants merely trading insults.  Participants should not be thin-skinned or over sensitive to criticism, but should be prepared to defend their arguments when challenged.  If you don't really have a coherent argument or counter-argument of your own, sit down and don't embarrass yourself. Nonsensical, obscene, blindly & doggedly anti-Catholic, anti-American, immoral or merely insulting submissions will not be published here.  If you have something serious to contribute to the conversation, be prepared to back it up, keep it clean, keep it civil, and it will be published.  We humbly apologize to all religious conservative thinkers for the need to even say these things, but the Hard Left is what it always was, the New Leftist Liberals are what they are, and the Internet is what it is. 
"Clickbait" advertising links are not acceptable for posting here. 
If you fear intolerant Leftist repercussions, do not use your real name and do not include email or any identifying information.  Elitist Culturally Marxist Pure Authoritarians cannot and will not tolerate your freedom of speech or any opposition to their rigid authoritarian, anti-equality, anti-life, anti-liberty, anti-property, hedonistic, anti-Constitution, pro-Marxist, pro-Islam, anti-Catholic, anti-Christian, anti-Semitic, anti-male, sexist, pro-homosexual, anti-heterosexual, anti-white, racist, anti-Western, anti-American, Globalist, anti-Nation, blatantly immoral, totally intolerant and bigoted point of view. 
Copyrighted Material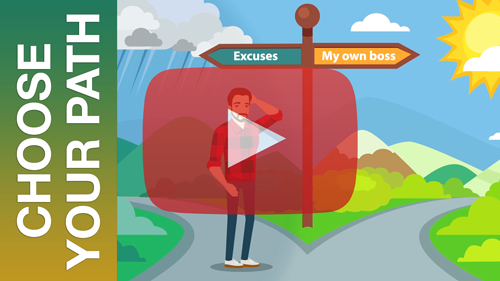 Solopreneur Opportunity Links, for a
Solo Build It WebSite