Site best viewed on a computer screen - not optimized for cell phones
Latest 50 articles published or updated here: BLOG (Web-Log) Page

Our New Wuss Generation; the Predictable Product of Moral Relativism.
Once one generation was raised in Moral Relativism, the next generation almost had to be a bunch of helpless Wussies.
Vic Biorseth, Thursday, December 03, 2015
https://www.catholicamericanthinker.com/
The Wuss Generation was raised in Moral Relativism, by a generation that was raised in Moral Relativism, by a generation that was raised in Moral Relativism ... and with each generation it gets worse.  Most of the Wuss Generation have not been trained and disciplined and chastised by parents who love them enough to raise them properly, or who know how to properly raise children. 
"Let the children choose their own religion, when they're older." 
"It doesn't matter what you believe, as long as you believe something." 
Those are the kinds of common hare-brained "philosophies" today's mostly non-church going parents may spout.  They do not pass on civilizing Principles of life to their children, because they are, ever increasingly, unprincipled themselves.  If they go to Church at all it is to "do their duty" and keep up appearances, occupy a pew for awhile and then get back to life.  Living their religion?  No, it's doing their duty. 

Real men will actually stand for something; good men, for Principles.   
What, exactly, will this generation of wusses stand for?  They certainly won't be unified on anything.  They don't know, because they have not been taught, fundamental right from wrong.  They've been taught to let their unformed consciences be their guides, which makes them randomly oriented to begin with.  They see no fixed moral code for all of society, believing that what's right or wrong for them is not necessarily right or wrong for the next guy, and vice-versa.  Whatever floats your boat; if it feels good, do it.  It's the Libertarian approach to building society. 

That sort of thing makes for a randomly oriented culture.  The whole culture becomes as unpredictable as the individual wussies who form it.  Social, societal moral norms are out the window.  The Wuss Generation cannot form a distinct, identifiable culture, because each Wuss is self-centered, and turned inward, to satisfy only self, to the exclusion of others. 
Where Western Culture morality, based on Christian religion, is defined and immutable, the moral relativism of the Wussies is vague and indefinite. 

And that's what makes the Wussies low hanging fruit for sinister revolutionary movements, from anarchy to Communism to Islam, because every man has an inner need to belong to something solid.  And moral relativism is liquid. 

Moral Relativism is transforming America from an almost rock-solid common Christian Morality to the liquid morality we see today, and almost no one sees that it has been and is being done on purpose, and by plan. 

Still, to this day, no one recognizes the mortal threat to Constitutional America posed by every single idea and subset contained in Marxism.  People who call themselves Conservatives, especially those who also self identify as Libertarians, see no delegitimizing problem whatsoever with the Marxist Redistributionism and Collectivism and Growth of Government and Centralization of Government Power promoted by the Marxocrat Party.  These subsets of Marxist are all held to be perfectly legitimate political positions. 

In point of fact, lots and lots of Republicrats push the same agendas.  Even though all of those anti-American movements flat out oppose the Declaration and the Constitution, they are held to be mere "political opinions" that should be just as free to compete for political power as is the clear and simple English wording of the Declaration and the Constitution.  "Bipartisan" Republicrats cooperate with the Marxocrats in the systematic destruction of America, crossing the aisle to "get things done". 

This is carrying Voltaire's "I disapprove of what you say, but I will defend to the death your right to say it" to the point of Cultural, National and Constitutional suicide.  Saying it is one thing; winning political authority over a Constitution diametrically opposed to it is quite another.  Yet, we see "Conservatives" defending the process as if we were a pure Democracy, and that the popular opinion of the heated moment should prevail, regardless of the Constitutional rules of operation for our Constitutional Republic. 
Thus we destroy ourselves, and fail to see the sinister plan behind it. 

And so we have an anti-American President, who belongs to an anti-American political Party, supported by an anti-American Media, duly elected, who lied in his oath of office, and who has violated that oath with nearly every action he has taken since assuming office.  And he is transforming America from a Constitutional Republic to an impoverished, famine-stricken third-world Dictatorship, right before our eyes, and no one is doing anything about it.  And he is doing it with plenty of popular support.  And with solid Wuss Generation support. 

How did we get to this point?  How did this ever come to be? 
It started with birth of our Political Parties, which always take on a life of their own, and one of our Parties was anti-American and anti-Constitution from its very birth.  The Democrat Party was born to champion slavery, it became the Party of Secession from the USA, the Party of the Confederate States, then the Party of the KKK and Segregation Forever.  It was an easy step for the Democrat Party to morph into the anti-American Marxocrat Party we see today.  Today, it is literally steeped in anti-Constitution, anti-Christian Marxist ideologies. 
But that was just the beginning, it just let Marxist thought in the door. 

Read about The Frankfurt School.  Read about Cultural Marxism.  Read about Gramsci Marxism.  Read about Wilson's Press.  Recognize and internalize and accept the fact that anti-American ideological Marxism owns and operates the Marxocrat Party, Academe, the entire education system, Journalism, Material Science, of all things, the Entertainment Industry, most of the "Cronies" in Crony-Capitalism, and most of our current sitting government.

All of these form the nucleus of "The Club", the In-Crowd of Washington - New York High Society, including the Big Donors who literally own and run our government, completely outside the Constitution. I have referred to them elsewhere herein as the SLIMC1 .
So we have Crony Capitalism, which always threatens to morph into Fascism or National Socialism.  But we also have Crony Academia, and we have Crony Journalism, and we have Crony Entertainment, and we have Crony Scientism, and we even have Crony Catholicism.  Once Big Business, Big Universities, Big News Media, Big Science, and even Churches, got into bed with The Club, and with the Marxocrat Party, they all began to toe the Marxocrat Party Line, for money, favors, influence and power. 
Everything - and I mean everything - in the news today is political.  Everything feeds he Marxocrat Party agenda, in one way or another.  Climate Change is not scientific; it is purely political.  Common Core has nothing whatsoever to do with academics or scholastic studies; it is purely and exclusively political.  Even popular entertainment is political. 

For one example, take All In The Family, in which Archie Bunker represents Marxocrat Party-Line promoted typical American ignorant racist bigot, in a predominantly ignorant, racist, bigoted American society.  And the Meat-Head, represents the younger generation's educated, wise, intelligent, non-racist, non bigoted, atheistic and altruistic, proper America hater.  Feeding the false notion that younger is smarter, and that American history is all negative, and only the younger generation has any brains at all, thanks to their recognition of advances in science and knowledge, and having risen above religion. 
For another, take M*A*S*H, which was supposed to be about the Korean War, but everybody knew was really a hit-job on the on-going Vietnam War, in which America somehow caused the war, and in which Communism is always shown in a positive light, and America as some kind of naked aggressor.  In a comedic way, of course. 

For another, take Everybody Loves Raymond, in which a totally dysfunctional nominally Catholic family displays to the world how sex is at the center of the universe, and religion is just a sideline issue that sometimes gets in the way.  Contraception and fornication and all topics sexual dominate story lines and themes, in which a Catholic Pastor is occasionally portrayed as a buffoon more interested in Lasagna than in shepherding his flock. 
I could go on, but that's enough; the point is that it is universal; this sort of thing runs right through all popular entertainment today.  There is no non-religious, non-RFD-TV, situational comedies or purely entertainment shows that show either Christianity or America in a positive light.  Quite the opposite.  America and Christianity are regularly torn down or shown in a negative light.  That's the pre-planned output of Crony-Entertainment. 

The Eco-Nazi Movement has nothing whatsoever to do with any real science.  It's all political.  These "scientists" are government grant-dependent slaves, or government-funded research project dependent spokesmen, who will toe the Marxocrat Party line or lose their positions, status and income.  All of the listed "crises" are government-sponsored and scientifically invented frauds, to advance the Marxist political agenda. 

The Femi-Nazi Movement is a totally Marxist-exploited movement under the absolute control of the Marxocrat Party. 
The Homo-Nazi Movement was literally born of the Marxist agenda, which exploits to the max the psychosis and neurosis of the sexually disordered, and uses them to further break down existing culture. 
The Racial-Nazi Movement has nothing to do with lifting up minorities; quite the opposite.  It foments racial animosity where it did not previously exist.  It feeds racial hatred and strife, purposely, to foment disorder and chaos, and present crisis after crisis after crisis.  Jesse Jackson and Al Sharpton prove every day that fomenting racial strife can be a truly lucrative career opportunity, that operates with Marxocrat Party aid. 

All these anti-authority movements think they are altruistically fighting against an imagined-into-being exploitation of them and their pet cause by us.  In point of fact, every one of them is being exploited by Obamunism and the Marxocrat Party.  So long as they are useful.  And they don't even see it. 

All this Cronyism is what fed and grew our Wuss Generation into what it is today.  They are educated in it, from the cradle.  It begins with moral relativism in the home.  Then, from Kindergarten on, the anti-American and anti-Christian indoctrination begins.  At the root of it is anti-Capitalism.  Capitalism - meaning liberated men and the free market - is taught to be evil.  It is falsely portrayed as something manipulated by evil tycoons in ivory towers, rather than simple opportunity available to liberated men. 
Where education used to be aimed at preparing the young for independent, liberated life, today it is aimed at training workers for jobs or careers in existing corporations, and making them hostile to their own nation and to Christianity at the same time.  So today's graduates don't even think of striking out on their own to do something that interests them; they start applying for jobs at existing corporations.  They think that's all they can do.  They don't know any better. 

So where real men actually stand for something, today's Wuss Generation has nothing to stand for.  Only against.  What they stand against is Christianity, and America.  By plan.  And it can be seen that, by and large, this generation is an unhappy generation; that should be expected of a generation that stands for nothing, but only against things. 

Saddled with crushing student-loan debt, sponsored by the Obamunist government owned and operated student-loan monopoly, and unable to find jobs in corporations that are being systematically destroyed by Marxocrat Party plan, graduates with advanced degrees move back in with mommy and daddy because they can't find a job.  The Crony-Universities are making money on this, big time, at the expense of the students and their families.  But the universities, too, are merely being exploited; eventually, when they are no longer useful, they too will be jettisoned. 

And so the Marxist Divisions grow, united in a common agenda, most without even being aware of the real agenda.  And what are these Marxist Divisions? 
The Machiavellian bloody revolutionaries, who would induce Agent Provocateurs, such as Occupy Wallstreet, Hands-Up-Don't-Shoot, Black Lives Matter, etc., etc., etc. to cause a serious enough crisis for a suspension of the Constitution and a military-type crack down, killing even their own Agent Provocateurs to "restore order", resulting in a new American Dictatorship, a la The Prince. 

The Hegelian "Progressive" revolutionaries, who would more slowly, by planned or exploited crisis after crisis after crisis, grow the government and shrink the private sector, increase government power at the expense of citizen rights, until the people one day wake up under a new American Dictatorship, a la Gramsci.  

The "Useful Idiot" Marxists, who actually believe the completely fraudulent Communist Utopian Ideal Society dream.  They actually believe that man can produce a perfect, absolutely egalitarian, crime-free, perfectly secure, happy human global culture in which everyone owns exactly what everyone else owns, there is no hunger and nobody wants for anything.  Right.  (Don't laugh.  Untold millions, if not billions, all over the world, are in this division.) 

The true Machiavellian and Hegelian Marxist Revolutionaries represent a very small, in-the-know minority among all Marxists.  The vast majority supporting Marxist ideals and agendas are mere Useful Idiots.  This division is where the Wuss Generation lives.  Again, they don't know any better.  It's how they were raised and educated. 

The only way anyone could be made to believe the silly Utopian Dream of Marxism is if they have been educationally rendered incapable of Critical Thinking.  The Wuss Generation has been taught only what to think; not how to think. 
They are dependent.  They have been made to be psychologically dependent.  And they have no principles to stand on, other than anti-Capitalism, anti-Americanism and anti-Christianity. 

And with the Wuss Generation representing the youth of America, we now face the rising threat of Islam, within our own shores, brought to us, purposefully, by Obamunism and by Marxocrat Party plan.  Do not expect the Wussies to stand against Islam.  They will be most likely to convert, and join the murderers against the rest of us.  Why not? 
If anyone is going to face the onslaught with force, it is more likely to be us old farts.  The Wussies are far too spoiled, dependent, weak and unprincipled.  By plan. 
So here we are. 
We allowed this to happen. 

=====
Sarcastic Acronym Hover-Link Footnotes: For the convenience of those readers using devices that lack a mouse, these footnotes are provided for all webpages, in case any webpage contains any hover-links. (If you don't have a mouse, you can't "hover" it over a link without clicking just to see the simple acronym interpretation. Click any footnote link to see the acronym and a detailed explanation; "Hover" the mouse over it just to see the simple interpretation.)
SLIMC1
Secularist Liberal Intellectual Media Complex
GESGOEAEOT2
Gradually, Ever So Gradually, Over Eons And Eons Of Time
PEWAG3
Punctuated Equilibrium's Wild-Assed Guess
TTRSTF4
Them There Real Scientifical-Type Fellers
TTRSPTF5
Them There Real Smart Perfesser-Type Fellers
TTRSJTF6
Them There Real Smart Journalistical-Type Fellers
SNRTACBT7
Surely No Right Thinking Adult Could Believe Today
STNSEACPB8
Surely Today No Serious Educated Adult Could Possibly Believe
WDN9
We Don't Know
BMDFP10
Baboons, Mongrel Dogs, Filthy Pigs and ...
HBAACOTE11
Human Beings Are A Cancer On The Earth
ACLU12
Anti-Christian Litigation Union
FLORMPORIF13
Flagrant Liar, Or, Mindless Parrot, Or, Innocent Fool
MEJTML14
Marxist Ends-Justify-The-Means Liar
IEJTML15
Islamic Ends-Ends-Justify-The-Means Liar
MPAV16
Marxist Principles And Values
WBESSWG17
Wise, Benign, Elite, Super-Scientific World Governance
TRMITM18
The Reason Man's In This Mess
IYI19
Intellectual Yet Idiotic
TTRSCBTF20
Them There Real Smart Catholic Bishop Type Fellers
IACMPVND21
Illegal-Alien-Criminal Marxocrat-Party-Voting Nation-Destroyers
PEJTML22
Palestinian Ends-Justify-The-Means Liar
PSYOP23
"Psychological Operation" Mind Trick
CDC24
Covid Developmentally Challenged
LGBTQ+25
Every Letter Represents A Serious Psychotic sexual Identity Disorder
[All Web Pages listed in Site Map by date-of-publication;
oldest at the top, newest at the bottom of the list.]

Culture=Religion+Politics;  Who Are We?  Vic Biorseth
The Brilliantly Conceived Organization of the USA;  Vic Biorseth
Return to the BLOG page
Return to the HOME PAGE
Subscribe to our Free E-Zine News Letter
Comment
Respond to this WebPage immediately below the last comment.
Or,
---
Language and Tone Statement

Please note the language and tone of this monitored Website. This is not the place to just stack up vulgar one-liners and crude rejoinders. While you may support, oppose or introduce any position or argument, submissions must meet our high Roman Catholic and Constitutional American standards of Truth, logical rigor and civil discourse. We will not participate in merely trading insults, nor will we tolerate participants merely trading insults. Participants should not be thin-skinned or over sensitive to criticism, but should be prepared to defend their arguments when challenged. If you don't really have a coherent argument or counter-argument of your own, sit down and don't embarrass yourself. Nonsensical, obscene, blindly &doggedly anti-Catholic, anti-American, immoral or merely insulting submissions will not be published here. If you have something serious to contribute to the conversation, be prepared to back it up, keep it clean, keep it civil, and it will be published. We humbly apologize to all religious conservative thinkers for the need to even say these things, but the Hard Left is what it always was, the New Leftist Liberals are what they are, and the Internet is what it is.
"Clickbait" advertising links are not acceptable for posting here. 
If you fear intolerant Leftist repercussions, do not use your real name and do not include email or any identifying information.  Elitist Culturally Marxist Pure Authoritarians cannot and will not tolerate your freedom of speech or any opposition to their rigid authoritarian, anti-equality, anti-life, anti-liberty, anti-property, hedonistic, anti-Constitution, pro-Marxist, pro-Islam, anti-Catholic, anti-Christian, anti-Semitic, anti-male, sexist, pro-homosexual, anti-heterosexual, anti-white, racist, anti-Western, anti-American, Globalist, anti-Nation, blatantly immoral, totally intolerant and bigoted point of view. 
Copyrighted Material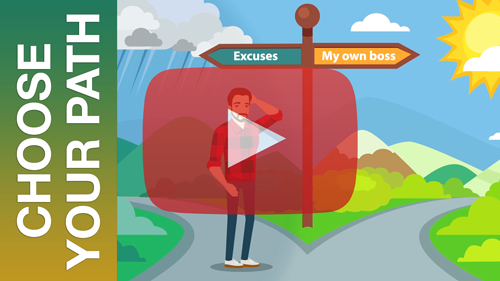 Solopreneur Opportunity Links, for a
Solo Build It WebSite