Site best viewed on a computer screen - not optimized for cell phones
Latest 50 articles published or updated here: BLOG (Web-Log) Page

A Universe of Anti-American Treachery, concealed amid Many, Many Layers of Lies.
Vic Biorseth, Friday, December 7, 2012
http://www.CatholicAmericanThinker.com/
Purposeful mal-education from academia, treacherous disinformation from the media and political lies of politicians have stacked the deck against Truth in the minds of the American voters. When bold lies permeate text books from elementary school through advanced universities, and when every source of journalism has a devious agenda, and when popular music, art, drama and comedy openly attacks Truth and props up falsehood, it's hard to blame the contemporary American voter for voting Liberty out of existence. He simply doesn't know what he's really doing. He has been made into a fool.
Religious layers of lies.
The World, which is to say, Satan, insists that God does not exist. Indeed, even that Satan does not exist. Satan is never happier than when people do not even believe that evil exists. There is no good; there is no evil; there is no sin; there is nothing to feel guilty about. All of those Church-goers and their preachers are religious whackos and ignorant, unscientific and not very bright people who need our sympathy. But they bear close watching, because they may oppose the purely scientific agenda to save the planet and the universe and nature itself from man. This is especially true of religious man, who may pose a threat to the planet and the universe and nature itself.
When one has been educated and raised on this lie he doesn't recognize that it is stating that everything is natural except man, who is somehow outside of nature, and therefore is in need of being controlled. Controlled by whom? By other men, who somehow became superior, if not natural, and therefore "authorized" to control the activities and lives of all other men. (It's scientific; don't question it.)
The very minute the Creator was denied, men began to try to put themselves in charge of creation. This lie says that matter – material itself – is all there is, all there ever was, and that it always was and always will be. Somehow life scientifically emerged from matter, and then scientifically "evolved" to eventually produce man, who is now no longer natural. See?
This is, of course, pure crap; but many, many generations have been educated in this crap, and it is now inculcated into the thinking of a major segment of the whole culture. It doesn't matter so much that this education didn't "take" with a lot of people – what matters is that it "took" with a lot of people, to the detriment of American society.
Note, first of all, that before any denominations of Christianity existed, there was only one Christian religion, which worshiped Jesus Christ as the Second Person of the Holy Trinity of the one and only Triune God. After the Reformation, there were multiple denominations of Christianity, all associated with nations and rulers. It was in the USA, after the American nation was "Constituted" that the religion of Christianity, in all of its diverse denominations, was treated as "Our American Religion" as Benjamin Franklin put it.
"It can not be emphasized too strongly or too often that this great nation of ours was founded, not by religionists, but by Christians … not on religions, but on the gospel of Jesus Christ." –Patrick Henry.
While the most devout among believing Americans pay most attention to matters of evangelization and/or ecumenism, and discuss, analyze, debate and argue over which denomination is the true faith, many of them miss the point that the new ascendant denomination in America is Secularism, which is a determined enemy of all faith in general and Christianity in particular. There is nothing neutral about Secularism; it is a political and legal movement aimed at the destruction of Christian faith, ostensibly for the good of the planet. The first goal of the Secularism movement is to eliminate all Christian influence and participation in politics, government and law.
Most people don't know that; they haven't even thought about it. In opposing Christianity as any kind of authority, Secularism opposes Christian representation in government, and thus Secularism opposes the very idea of representative government itself.
Secularism opposes Christianity as being unscientific, thereby revealing its own ignorance of material science, which can only address matter. God is not mere matter, and He may not be scientifically studied. Secularism therefore attacks the Bible, which it can see and feel and touch. And it ridicules the various stories in Genesis and elsewhere, particularly miracles, as being "obviously" un-scientific.
Most who hold these ideas came to them via mal-education and disinformation; but some are more malevolent manipulators of ideas. That is, after all, how all the mal-education and the disinformation programs began.
National layers of lies.
These are the lies about the nature of America as founded and constituted; we will talk about the falsified history of America later. The educational and journalistic liars here would tightly link American nationalism to the terrible forms of nationalism that arose in Europe in the 20th century. I'm speaking of the Fascism of Spain and Italy, the National Socialism of Germany, and the "International" Communism of Russia. All were born of and inspired by the writings of Karl Marx. Once the German variant broke the secret pact it had with the Russian variant and invaded Russia, Marxist International Communism and the various forms of Marxist Nationalism or National Socialism became open enemies instead of secret allies.
Since that split, the world of convinced Marxist idealogues – which includes American academia, the Democrat Party and American journalism – divides the whole world, politically speaking, into Right versus Left, with Right being Nationalism of some form, and Left being Internationalism, which is to say, Communism. And they put America in the Right column, because of American nationalistic pride, interpreted as nationalism as it existed in the Marxist nations.
And that is a lie.
American nationalism is a completely different animal than that of Franco's Spain, or Mussolini's Italy, or Hitler's Germany, or even Lenin's Russia.
Every single one of these was a government of men; each example was ruled by dictatorial power exercised with an iron fist. The government was the law, and the government was ruled by one strong man. No exceptions. They may have looked a little different from each other, but they were all the same. Their public claims of future utopia or the betterment of man or the betterment of their own population were all, always, false. When you strip away the public picture they painted of themselves, each Marxist-inspired nation was an absolute dictatorship, pure and simple. Of course, Marx's Communist Utopia was and is and will always be quite impossible. Of course, Hitler's dream of a purified race enslaving the rest of the world was the ranting of a madman. Economically and socially, all of these "Socialisms" were the same: rigidly controlled markets, economies and populations, whether they called themselves nationalist or internationalist.
International Communism is, in truth, Socialism; real Communism has never existed and cannot exist, because it is quite impossible. National Socialism is, in truth, Socialism. All twentieth century forms of Socialism were inspired by Marxism, and all involved dictatorial rule by man. Current "Democratic Socialist Republics" and similar governments of Europe and elsewhere are purposely being guided toward economic failure, social breakdown and eventual revolution ending in dictatorship, however long that may take.
America, however, is a nation of laws, and not just of men. The government is not the law; no man is the law; no Party is the law; the law is a written in a fixed legal document, which stands separate from man. In America, the Constitution is the supreme law of the land, and every man, including the President, is subject to it. All men, including the President, stand equal before the law. The government is not the law; the Constitution is the law, and even the government is subject to the law.
Here, the Constitution is a fixed legal document, written in English, that says very specific legal things. It is the supreme law of the land, and no other law from any source may be superimposed above it. The Constitution describes the organization of the government and provides its operating rules, its limitations on authority, and the legal rights of the American citizens.
We Americans are free to move about and make our way as we see fit; we protect the Constitution, and the Constitution protects us. The USA is the first government ever formed for the protection of the citizenry from its own government. The Declaration of Independence fixed forever the very purpose for the American government – to protect the God-given Natural Rights of citizens to equality before the law, life, liberty and the pursuit of happiness.
Thus the unique American national pride represents a completely new form of nationalism, if you want to call it that. Marxist governments – which is to say, Fascist, Nazi and Communist – all involved a people being ruled by a man. But here in America it is different, for we are Americans, and we will not be ruled by any man.
America is a land of free individual operators; that is what she was conceived and founded to be, and there are still more than enough of us around who will never be herded into any social collective.
We will have no worldly rulers.
Moral layers of lies.
American morality has been, from the birth of the nation, the morality that springs from the Judeo-Christian religion. In it's simplest form, the Judeo-Christian religious rules for the living of life are broken down into two areas:

Love of God

Love of Neighbor
Love of God springs from the first group of Commandments of God dealing with man's relationship with God; recognition of His supremacy, recognition of any other gods, rules of His Sabbath and so forth. These Commandments are richly elaborated upon in the field of Theology, and it is here that the divergent denominations of Christianity and various strains of Judaism differ from each other. It is differing views on Scriptural points and historical teaching that make denominations.
Love of Neighbor springs from the second group of Commandments of God dealing with man's relationship with his fellow man, which form the nucleus of the field of Morality, and it is here that Americans of various Judeo-Christian teachings or interpretations find common ground. These are the Commandments that tell us how to behave and get along with each other.
Now, Christians and Jews, and even different denominations of Christians, may differ so radically in theology as to point the finger of heresy at each other; and that's OK, because our strong theological views are tempered and held back by our common morality, which makes of us reasonable and decent men capable of self control. However radical our theological differences may be, we have this common morality that binds us together and enables us to do business together and deal with each other properly as neighbors. Let's look at these moral Commandments.
Implicit in Honor Thy father and Thy mother is the sacredness of the normative family, and the presumptive right of parents to first authority over their own children, and to special social protections for the family.
Implicit in Thou shalt not kill is the inalienable right of all innocent human beings to continue to live.
Implicit in Thou shalt not commit adultery is the sanctity and inviolability and protected nature of the marriage covenant, and, again, the sanctity and protected nature of the family.
Implicit in Thou shalt not steal is the inalienable right to private property: the right of an individual to actually own something.
Implicit in Thou shalt not bear false witness is the protected and sacred nature of truth, and the moral requirement to protect it and to profess it fully and without distortion.
Implicit in Thou shalt not covet is, again, the sanctity of marriage, and, again, the protected right to own private property.
This forms the core of our American ethos. This is how we tell right from wrong. This is what makes of us, as Tocqueville described us, a "good people." This is at the core of our civil law, and it underlies all representative law.
Secularism has been actively attacking all Truth and advancing falsehood among men since the Garden of Eden. It may have made its greatest advances with the birth and growth of Marxism in its many forms. Here in America Marxism advances under the sly title of Progressivism, but it can change course on a dime, and it could quite suddenly transform back into traditional Marxist violent revolution at any random opportunity. It constantly works to make such opportunities.
Lucifer asked the woman, Did God say you may not eat of the fruit of the trees in the Garden? which was a leading question, intending to lead the woman into believing God said something He did not say, since God forbade only one tree in the garden. Then, when the woman didn't follow his lead, he lied, saying You will not die, making God to be a liar, and You will be like gods, knowing good and evil.
And that is the ultimate temptation of Satan: for men to be like gods. Satan himself wanted to be like God, and above God; he tempts men to want to become lesser gods. The whole secular movement is to do away with God, to put man in God's place as custodian and controller of all human society, of nature, of the earth, and of the whole universe. To plant the seed in your mind that says This world would be so much better If only I were in charge of it.
This is the exact opposite of humility. It is the thinking of the revolutionary and the would-be ruler; of one who would be like God.
Marxism and subsets of Marxism such as Progressivism and the UN's Agenda 21 are rapidly promoting lies and accelerating secularism throughout the world, and in America, at warp speed. And what is the morality underlying Marxism? Well, there isn't any. Marxism is immoral. Marxism is Godless, and ungodly; Marxism was thoroughly secularized before it became Marxism. I have spoken elsewhere in this site of a Marxist ethos of sorts, which was begun by Satan, with inputs from Machiavelli, Hegel, Marx, Lenin, Hitler, Stalin, Mao and others. It is a progressive sort of ethos, with steps. First, there is
The ends justify the means
which, once adopted, will progress to
You can't make an omelet without breaking eggs
which, once adopted, will progress to
Shut up and get on the cattle car.
History proves it. Untold millions were killed outright, collectivized into industrial communes, labor camps, farm communes, prison gulags and even death camps, just because someone thought This world would be so much better If only I were in charge of it.
Today, in America, this kind of guiding ethos, whether you want to call it Marxism, progressivism, collectivism, redistributionism, global villageism, new world orderism, agenda 21-ism, or whateverism, is in absolute control of the Democrat Party, education, upper academia, journalism, show business and pop culture, and a significant fraction – the controlling fraction – of even the Republican Party.
Know this first: the current American leadership does not believe in God, or opposes God. All of the politicians, journalists, teachers, respected academics, etc., who constitute or support the current regime could not possibly be believers and followers of God. They play-act at religious belief for purely political and deceptive purposes only, to fool the public. To deceive us. No true believer could champion the agendas they champion, sponsor the programs they sponsor, or defend the subjects they defend. They have become deceivers and liars. Some of them deceive even themselves with their lies. They know what they say is a lie, and they say it anyway, for the good of the planet or something – the ends justify the means. But the whole larger premise, about which they lie, is itself a lie.
Some of them erroneously believe that they are advancing mankind, or nature, or something worldly; but what they are advancing is the larger original agenda of pure falsehood.
They don't know right from wrong. And they look down their noses at us.
They have become evil, and some of them don't even know it.
The New Freedom. In the new secularized view, God is no more, and so God-related morality is no more. In the previous Godly view, freedom meant freedom from sin and freedom from enslavement to this world. In the previous Godly American national view, freedom meant the liberty that was enshrined in the Declaration of Independence, with a few other specific rights firmly established in the Constitution. But now, in secularized America, freedom means something else, and it certainly looks like the old fashioned enslavement to the world that Judeo-Christian religion was supposed to lift man out of.
Younger generations talk of free sex; many think they have a "right" to recreational use of illegal drugs, and Libertarians agree with them. The Court has unconstitutionally established a new "right" to unlimited abortion, and many consider that to be such an important right that any interference with it is interference with freedom. We hear demands for freedom of homosexual marriage in civil law, and in Churches. Now, thanks to the media, since the last election campaigns many think they have a right to free, government-funded contraception, and any opposition to that right is seen to be an attack on freedom. The UN has a list of citizen rights it seeks to impose upon the world that is virtually unlimited, and is based upon Marxist collectivism and redistribution, meaning equality of stuff. Equality of everything.
Without God, everything has to be redefined. We have rights and wrongs defined for us by academics, scientists, psychologists, lawyers, the courts, the news media, celebrity, various politicians and pundits, and nobody even looks at anything that is supposed to be fixed and stable, like Scripture, or our Constitution. Whatever you do, do not consult any priest, minister or rabbi, and do not refer back to the writings of the Founding Fathers.
Here's the interesting thing about the new American morality: generations who have been mal-educated and propagandized into believing that they are special, the world revolves around them and they have a right to everything and anything, including all kinds of drugs and substances, will wind up running afoul of the law. Increasing crime rates induce government to hire more cops to crack down on crime. It's a never ending cycle that ends up in a virtual police state, with huge armies of cops in constant contact with ever more selfist, selfish, self-centered and sociopathic citizens.
A police state is the opposite of a free state. They don't even see it coming, as they push for more and more new kinds of freedom.
When God was in charge of our lives everything was a lot more simple and straightforward.
Psychological layers of lies.
The root, cornerstone, foundation block and whole central point of modern psycho analysis, psycho therapy and related psychologies and psychiatric treatment is the theoretical subconscious mind. I submit that the subconscious mind not only cannot be studied or manipulated or "healed" of anything, but it cannot even be observed; indeed, it cannot even be detected. I could make the exact same statement about the repressed memory. Subconscious minds and repressed memories are not things that may be laid out on the table to be examined by peers, or by anyone. The very idea that anyone, including Sigmund Freud and Carl Jung, could "scientifically" know anything at all about their own or anyone else's subconscious mind or repressed memory is simply ludicrous.
The whole subject is a lie. Through the power of suggestion the founders of this whole genre of pseudo-science, and past and current practitioners, have induced memories of events that never occurred into the minds of "patients" much as the carnival hypnotist gets the sweet, dignified little old lady to bark like a seal.
But the whole world has bought into it. Courts have sent people to prison because of "crimes" discovered in someone's previously repressed memory, with no other evidence at all, other than the expert testimony of a psycho therapist. Such testimony would, if the truth were known, be the equivalent of the testimony of a carnival huckster.
Psychology today is a secularizing influence on society. It seeks to make people feel good about themselves, to get them to become more self centered. It seeks to strip away inhibitions and free the patient from guilt; to have them not feel guilty about anything. It therefore denies sin, and evil. The idea of sin is inhibiting and guilt-inducing, and psychology seeks to eliminate inhibition and feelings of guilt.
I'm sure this pleases Satan to no end.
Scientific layers of lies.
It was not Charles Darwin, but his peers, who turned Darwinism, which began life as an untested hypothesis, into a gigantic lie. It was never tested and never verified; it was never even subjected to the scientific method. It was simply embraced and elevated to the level of a scientific theory, with absolutely nothing supporting it, other than popular consensus.
Thomas Henry Huxley, a contemporary and peer of Darwin, who might have invented the religion of agnosticism (he was the first to use the term, describing himself,) became famous as "Darwin's Bulldog" because of his ferocious defense of Darwinism. From the fossil record, Huxley knew full well that Darwinian "gradualism" was quite impossible, but he championed the overall hypothesis anyway, because it provided a good path to further the agenda of secularism. His strongest (and only) supporting argument for Darwinism was the loud challenge "What's your alternative theory?!!!" to which the response was always stunned silence; most men of science, already, were too embarrassed to publicly associate any real world phenomena with God, in the newly "enlightened" field of science. What might their peers think of them? Much of academia and the whole field of material science had already undergone quite a religious cleansing by that time, with more to come as time went on.
Huxley invented biogenesis, the "science" of how one-cell life forms evolve into other life forms, and abiogenesis, the "science" of how life itself originated and actually came to be alive. Like any evolutionary event, in which a new species begins life, capable of reproducing within itself but no longer capable of reproducing or interbreeding with its parent species, no event of biogenesis or abiogenesis has ever been so much as observed, and not from lack of experiment. No speciation event has ever been observed, or ever recorded in the fossil record. In all of world history, the only place any speciation event every happened was in the mind of Darwin, and other Darwinians. In all of world history the only place any biogenesis or abiogenesis event ever happened was in the mind of Huxley or any of his disciples. It doesn't matter. All of this is formally taught as scientific fact today, and that there are no other viable alternative possibilities. People believe it.
God does not exist has been established as a scientific fact in the hearts, minds and souls of men of science. Therefore, evolution of species, biogenesis and abiogenisis must be true, simply because there is no alternative strictly scientific theory. See?
Acceptance of the new religion of Darwinism provided a great foundation stone, and a springboard from which to advance secularism and lead mankind into whole new areas of falsehood. (That foundation stone is really just sand; but note well how Darwinism still stands strong everywhere, simply because it is not and has never been opposed.)
Today we are all told that the world is running out of fossil fuels (a lie), that burning fossil fuels is destroying the planet and modifying the climate (a lie), that man is causing climate change (a lie), that man can change the climate for the better (a lie), that some species or other may go extinct if not protected (so what?), that every single event of extinction harms man (a lie), that man is a cancer on the earth (a lie), that food production is going down (a lie), that man is overpopulating the earth (a lie), and even that the planet would be better off without man (a lie).
Note that every government action to alleviate any of these lies involves gigantic expenditures of treasure, radical infringements on the liberty of citizens to act in their own self interest, and radical growth of the government and increase in government power over the citizenry. All of these lies, and many more, are perfectly aligned with, number one, the goals of secularism, and number two, the goals of Marxism, which are to bring God down and elevate the world in the estimation of man, and to bring down Constitutional America and replace the rule of law with absolute rule by man. Which is to say, the end of liberty.
Economic layers of lies.
I'm sure you have heard the old saying there ain't no free lunch. But I'm not so sure all of us understand that there ain't no free money. Multiple generations of the new Marxist created "dependent class" of Americans, brought into being by Marxist-Democrat sponsored government entitlement programs, have learned to game the system and make their living by applying for various kinds of government grants, food stamps, welfare, disability, etc., in a seemingly never ending train of government programs. There are government programs that pay you to start a business, run it until it goes bankrupt, and then start another one. Many, many generations of single parent (mom) families exist in the now long established tradition of being paid by the government to have more illegitimate babies. Many of these use prostitution to supplement their government income between pregnancies. Need some money, sell yourself for cash. Get pregnant again, get another raise. Or, get a job with the government and get higher pay and better benefits than your private sector contemporaries, and become a government paid teacher or petty bureaucrat of some kind.
If you ask any recipient of any of this government largess or government worker pay where they think all that money comes from, for the most part, they won't know. Just from the government. The government just has money. They have no idea where the government gets it.
Under this regime the American government is now spending well over a trillion dollars more than we take in in taxes, every single year. The spending exceeds the income by more than a trillion dollars every year. And the Marxist-Democrat answer to this problem is, always, that they need to increase taxes. They need to squeeze blood out of a turnip. The new underclass needs to be fed, and that underclass is now a political force to be reckoned with. They will always vote Marxist-Democrat.
They have no idea what will happen to them when the economic system fails, the government support system collapses, and all of their government payments suddenly stop, and even government worker pay stops. They don't even see it coming. They have been raised and educated and trained to be dependents, and they don't know how to not be dependents. They – at least some of them – may be incapable of becoming independent thinkers. After all, the dependent class pays no taxes, and they are told by the Marxist media, the Marxist Democrats and the Marxist regime that you are not paying your fair share. And that's what they believe. And that's how they will vote.
They don't even see it coming.
History related layers of lies.
Marx's great masterpiece, the Communist Manifesto, contained a truly ingenuous albeit evil and false revision of history, which would become the foundation for instigating class warfare everywhere. It represents the masterfully divisive idea of:
Falsely establishing bogus "classes" of citizens;

Alienating and angering these bogus classes against each other;

Falsely promising to save the "underclass" from exploitation by the "overclass."
Marx's Manifesto successfully set employees against their own employers, the poor against the rich, the owners of less property against those with more property, the less successful against the more successful, and succeeded in the Communist organizing of the first labor unions, with a view toward eventual revolution. The year it was published it actually inspired some 50 violent revolutions in Europe, none of which succeeded, but all of which gained committed new followers of Marxism.
The bitter seed of alienation, divisiveness and class envy was planted. The most ingenuous part of the Manifesto is that it creates a bogus problem and then provides a bogus solution, and the solution favors the lower invented classes over the upper ones; it's a numbers game. There are always more workers than bosses; there are always more poor than rich; therefore, even during periods when popular revolutionary takeover is not yet possible, Marxists politicians will likely get more votes, gain political power, and purposely prod the system toward failure and eventual complete takeover, whether by revolution, or – God help us – by free election.
Since Marxism completed its "long march" through American teaching institutions, world history and our own American history have been being continuously rewritten to display Western Civilization in general and America in particular falsely colored by the Marxist class exploitation paint brush. All historical Western colonizing was bad and exploitative; nothing good ever came out of any of it. All (and only) Westerners were and are racist; no one else on earth was ever (or is) racist. Only evil "Capitalists" are greedy; no one else on earth is greedy; especially not any Marxist dictators or any Socialist politicians. Greed itself is centered in the "system" of Capitalism. It was Westerners (not Moslems) who invented the slave trade.
Similar social wedges have been driven between the sexes, between parent and child, between homosexuals and heterosexuals, between drivers of big cars and small cars, between those who believe the new twinky florescent bulbs will save the planet and those who prefer the semi-illegal incandescent bulbs, between those who recycle and those who don't – the list is now endless. "Political Correctness" is even modifying the public use of the English language. Marxism even seeks to control how we dare to speak in public.
Children tend to believe what they are taught in school. Under or mal-educated citizens tend to believe whatever the media says, if they pay attention to the news at all. The schools and the media are thoroughly Marxist, and – here we are.
Political layers of lies.
The main problem with conservative politicians, meaning those who most favor America as founded, and who most strongly support the Declaration of Independence and the Constitution, is that even they will not speak the truth boldly and in a straightforward way. They will not call a lie a lie. They will not call a liar a liar. They will not refer to treachery as treachery. They will avoid the word treason at all costs. It wouldn't be good politics. They will not even identify an obviously anti-American opponent as an anti-American, an opponent of the American Constitution and a clear-cut, died-in-the-wool Marxist. No; it wouldn't be nice.
They use weasel-words, like disingenuous, or untrue, or mistaken. They identify Comrade Obama, peace be upon him, as a nice guy, a good father, a family man, decent and all that; but just wrong in his policies, or maybe just in over his head. Those of them who are not really some variant of Marxist in disguise have been fooled by their highly paid consultants into thinking that's the only way to win elections in America. Really? When was the last time any of those consultants was right about anything?
Obama is not a nice guy. He has our Constitution in his gun sights. He is a menace to America and to the world.
The leadership of the Republican Party is simply disgusting. Over time it becomes more and more difficult to tell the difference between them and the Democrat Party, which went completely Marxist and anti-Constitutional America long ago. They constantly talk of seeking bi-partisan solutions, of reaching across the aisle, of compromising with the opposition.
That implies that they either do not know who the opposition is, or, they are in cahoots with the opposition. The opposition seeks to bring Constitutional America down. Why would any American in his right mind want to cooperate in or compromise in any way with that clear and obvious mission?
What would a negotiated compromise with Satan bring you to?
Comrade Obama, peace be upon him, and the leadership of his Party, all having sworn in their oaths of office to protect and defend the Constitution against all enemies foreign and domestic, violate the Constitution, ignore the Constitution, bypass the Constitution, and work assiduously in direct opposition to the Constitution, all to the loud praise, applause, celebration and congratulations of the media, and no one, anywhere, even thinks to use the word traitor. Oh, heavens no. That would be extreme.
The Republican Party leadership, which is supposed to represent the opposition, all of whom have sworn in their oaths of office to protect and defend the Constitution against all enemies foreign and domestic, takes turns at the microphones explaining how we need to cut entitlements, but then express heartfelt support for a federal level "Safety Net" for the true unfortunates. But, you say, there is no mention of any Safety Net in the Constitution where the powers of the federal government are limited and enumerated, which is in Article 1 Section 8; and there is no mention of any federal expenditures for charity. Well, harrumph's the RNC, so what? Neither is Social Security, Welfare, Medicare, Medicaid, Obamacare, CHIP, Obamaphones or any of the other myriad entitlements the federal government is currently handing out.
Well that is exactly the freaking problem.
They don't even see it. The Constitutional limitations on government authority and power have been being ignored and bypassed ever since Teddy Roosevelt first attempted it, and Woodrow Wilson first accomplished it. Over the last century, both Democrat and Republican Congresses and Administrations have done violence to the limitations in Article 1 Section 8. Multiple generations of both Parties have participated in increasing the numbers, sizes and unconstitutional regulating authority of gigantic Unconstitutional federal bureaucracies, so that now, at this point, having a radical Marxist revolutionary elected to our highest office, a second time, the Constitution itself may well be un-salvageable.
And Republican Party leadership is actively participating in this process. Considering or compromising on amnesty for the criminal aliens is not beyond them; they actually believe they might gain some Latino votes from the Democrats by favoring amnesty. It just doesn't get any dumber than this. They think they might get some of the feminist vote away from the Democrats by going wobbly on abortion; they think they might get some homosexual votes from the Democrats by lightening up on homosexual marriage.
What can I say?
Long before the 2008 election, indeed long before the primaries, I said that all of the very best Republican men running for office at that time were women. That remains the case. Current Republican leadership is either actually a bunch of Democrats masquerading as Republicans, or, they are a bunch of downright stupid, gutless, chickafied, feminized and politically corrected nutless wonders.
Now they're even using Dem language; they're promoting raising taxes under the title of increasing revenues. They claim it won't really be raising taxes, because it will be closing loopholes. The word loophole is a Democrat politician's word for a legal deduction, such as any business expense, like payroll. What would be the effect of eliminating tax deductions for expenses? Raising taxes. Boehner and the rest of the establishment Republicans have just proved that they can lie just like Democrats. They're not raising taxes; they're raising revenue, by closing loopholes. See?
The whole thing is a damnable lie.
Raising taxes, however you do it, does not raise revenue; it lowers revenue. The way to raise revenue, meaning government's income, is to lower taxes. This lie has been being repeated so often and for so long that not only do the mal-educated and the indoctrinated and the propagandized believe it, but many of the liar politicians who say it have come to believe it. Look up the Laffer Curve if you don't believe me.
Laffer's curve is a bell-shaped mathematical curve that shows the relationship between a tax rate and the government revenue it produces. At the beginning point, where tax is zero, revenue is also zero. At the opposite end, where tax is 100%, revenue is again zero. When people cannot keep what they earn, they stop earning it. Why work? As the tax rate increases from zero, revenues go up, hit some point at which they begin going down, and eventually hit zero again.
Historical applications of the Laffer Curve, where certain historic periods of time were plugged into the model, the general rule seemed to be that maximum revenue peaked at or around 38%, but not perfectly so. It's not a perfect predictor, but there is no question that raising taxes beyond some point will always result in revenues going down. The thing is, income tax is not the only kind of tax; there are a blue million other kinds of taxes out there, and thus raising the income tax just 1% might be enough to slow or stop business, even when the rate is well below the magic 38%. It is almost a rule; raise tax to lower revenue; cut tax to increase revenue.
The reason is that when it stops being profitable for a business to keep running, it will shut down, or it will cut back, or it will move somewhere where it is still profitable to do business. Jobs go with it. When employees are laid off they no longer contribute taxes because they no longer have earnings to tax. The whole tax base shrinks. Conversely, when taxes go down business becomes more profitable, business expands, more employees are hired, and these new employees pay taxes; the whole tax base is broadened.
Nevertheless, equating tax increases with "revenue" increases is such an old and overused Democrat lie that even the liars themselves have come to believe it. Every time Republicans recommend a tax cut, Democrats ask "how are you going to pay for it?" It doesn't have to be paid for; it will pay for itself. Reducing tax rates increases government revenue; it has worked every time it has been tried. Raising taxes decreases government revenue; that, too, has worked every time it has been tried.
We wouldn't even be talking about the Laffer Curve and Democrat lies if any political leaders anywhere had the guts to begin championing the Fair Tax and eliminating all other taxes, including especially the income tax, and getting back to basics. But no; they won't even talk about it. Not possible, they say. Let's just tweak this 70,000 page monstrosity of a tax code a little more, add a few more pages to it, and lie some more, and smile for the cameras.
Currently Republicans are in a lose-lose situation. Whatever happens in the "fiscal cliff" negotiations, the Republicans will be blamed for it. If we go over the cliff, which is what Obama wants, Republicans will be blamed for that . Taxes will go up on everyone. Then some time down the road, Obama will propose a tax cut for the lower earners, and he will take credit for cutting taxes, and he will gain votes. His media will help him do that.
Every single thing that happens – no exceptions – will hurt the economy. Industry will shrink, jobs will be lost, and new members will be added to the Democrat-dependent entitlement class of voters.
The Final Layers of Lies?
As I have said many times elsewhere, American voters get one and only one opportunity to vote for the most highly principled candidate in view, who might become the voting public's choice, and that one opportunity is in the primary election. Now it appears that we have to study candidates and then put on blinders and earmuffs and ignore the establishment types and the Republican leadership, because they will, invariably, do all in their power to help the Democrats and the Media to destroy the best candidates before they even get started.
Once we get to a general election, there are only two choices; if you go for a third, or if you sit it out, you have, in effect, voted for the opposition. Only one of the two major Parties is going to win. That's why I voted for Romney; he wasn't my choice candidate, but he was my candidate, and I voted for him. He was running against an Alinskyite, who had appointed another Alinskyite to be Secretary of State. Alinskyites do what Alinsky said to do: get into the system and destroy it from the inside. The whole Alinsky agenda involves putting on the uniform of the enemy, getting deep inside, and, using deceit and treachery, destroy the system from within.
Now, some of you took me to task for supporting a Mormon, of all things. And some of you had good theological points. But this was not a theological contest, it was a political one. He wasn't coming into my Church, or yours; he was coming into our civil government. If we would consider George Washington, Thomas Jefferson, and others among the Founders and Framers, to be worthy of high office, and they were Deists, then why should a Mormon be precluded from legitimate candidacy? I think the Democrats and other Marxists – atheists all – succeeded in demonizing Romney in the eyes of some Christians; some of you have proved that right here in this website.
Romney's morality is the same as ours. What is the morality of Obama and company? The ends justify the means; you can't make an omelet without breaking eggs; shut up and get on the cattle car.
But, Romney is a heretic, one of you charged. Mormons are not heretics, any more than Lutherans are heretics, although Martin Luther was a heretic. Later followers raised in false traditions are seekers, like us. If they seek the truth in accordance with the light they are given, in the tradition in which they are raised, they are not heretics. Joseph Smith might have been a Protestant heretic, but since he was never a Catholic, I doubt he was ever condemned by the Church. People raised as Mormon are, to me, no different than people raised as Lutheran. No one can deny that Romney is a thoroughly moral, decent and upstanding man, as are most Mormons.
My problem with Romney has nothing to do with his religion; my problem with him is that he is just another big government progressive. But, you see, his opponent was and is a radical Marxist revolutionary who is out to bring America down, and to promote world instability. He cooperates with the UN Agenda 21, and he participates in George Soros' project of "Managed Decline" of the US dollar and of the US economy, and of the world economy. Obama is a direct enemy of the American Constitution.
If you didn't vote for Romney, you helped put Obama back in office, and you should be ashamed.
Obama means to bring the American economy down, and he shouldn't need another whole term in office to do it.
We cannot pay back the debt he is putting us in. We will wind up in default somewhere down the line, or, if we simply print money to pay it off, then we will destroy the value of the dollar and send the USA and the whole world into truly radical depression. Preventing all that will mean cooperating in Soros' managed decline.
Republicans and Democrats will be forced to cooperate in the "managed" economic decline, in which much existing wealth will be destroyed. It's already going on. The goal is not what Marxism promises, which is equality in wealth; it will be a destruction of wealth and property in the upper and middle classes. The currently poor will remain poor. (Redistribution always was a lie.) We will become more "equal" not by lifting the lower class, but by lowering the upper class. Eventually, the lower class will be completely cut off from all entitlements and benefits, and then they'll learn what poor really means.
Purposeful regulation and strangling of energy (for the good of the planet) will cause people to not be able to afford gas and electric, let alone fuel for transportation. When you have no electric, you have no electric stuff, including things that need to be charged. Making electricity unaffordable, or shutting down the grid, would be the surest way of killing the internet.
I'm sure you agree that civil war seems unthinkable. However, I am at the point where I cannot see any decent way out of this mess. If you do, then speak up about it.
What's the answer? I haven't got one. Previously, I thought the answer was for Tea Partiers and strict Constitutionalists to take charge of the Republican Party, once we took the Senate and the Presidency. But we didn't take the Senate, or the Presidency, and we didn't gain anything in the House. And now the establishment Republicans seem stronger than ever. Can we do a repeat of 2010 in the 2014 mid terms, if America lasts that long? If we can't take control of the Republican Party, then all may be lost. Starting a whole new Party with all that entails is no short term project.
We may wind up voting on ballots with lists of stand-alone, unaligned individual candidates. If we do, it is almost certain that the most organized Party – the Democrats – will win big. Again.
I still think our best hope is to take over the Republican Party and throw the leadership and the establishment types out. We are not ever going to get back to Constitutional America with them running the show.
Do nations have souls?
When you go into the confessional, and the priest slides open the little sound-proof barrier, you make the sign of the cross and say "Bless me Father, for I have sinned; it has been umpty-ump days since my last confession." And you begin. It is a regular experience of humility, contrition, confession, repentance and absolution. It is both humbling and cleansing; the ending Act of Contrition presents a new determined pledge to sin no more, and to avoid the near occasion of sin. The reward is spiritual renewal; a regular outpouring of Grace.
How does a nation do that?
[29] If your right eye causes you to sin, pluck it out and throw it away; it is better that you lose one of your members than that your whole body be thrown into hell.
[30] And if your right hand causes you to sin, cut it off and throw it away; it is better that you lose one of your members than that your whole body go into hell.
- Matt. 5:29-30.
The whole teaching involves, after confession and absolution, doing whatever it takes to avoid returning to sin. I submit that a good beginning point for the American nation might be to remove and expunge "leaders" like John Boehner and John McCain from office and from the political Party that is supposed to represent the best interests of our Constitutional Republic. They have shown no interest in protecting us from our own government. They cooperate in increasing government control of us. They cover this treacherous cooperation in the lie that says "we know how to get things done and make things work in Washington."
They are either enemies of the Constitution in disguise, or they are incredibly stupid, easily manipulated political hacks with neither the intent or the ability to stand against evil. They may not even recognize evil. That kind of "leadership" is taking us to hell.
It all began with the first lie. It then progressed to the point where someone who recognized the lie as a lie would not clearly identify it as a lie, for purely political reasons. And then we began to be ruled by "politics" rather than truth.
And then the lie metastasized and spread throughout the culture.
===

Pray for America; hope for the best; prepare for the worst.
=====
Sarcastic Acronym Hover-Link Footnotes: For the convenience of those readers using devices that lack a mouse, these footnotes are provided for all webpages, in case any webpage contains any hover-links. (If you don't have a mouse, you can't "hover" it over a link without clicking just to see the simple acronym interpretation. Click any footnote link to see the acronym and a detailed explanation; "Hover" the mouse over it just to see the simple interpretation.)
SLIMC1
Secularist Liberal Intellectual Media Complex
GESGOEAEOT2
Gradually, Ever So Gradually, Over Eons And Eons Of Time
PEWAG3
Punctuated Equilibrium's Wild-Assed Guess
TTRSTF4
Them There Real Scientifical-Type Fellers
TTRSPTF5
Them There Real Smart Perfesser-Type Fellers
TTRSJTF6
Them There Real Smart Journalistical-Type Fellers
SNRTACBT7
Surely No Right Thinking Adult Could Believe Today
STNSEACPB8
Surely Today No Serious Educated Adult Could Possibly Believe
WDN9
We Don't Know
BMDFP10
Baboons, Mongrel Dogs, Filthy Pigs and ...
HBAACOTE11
Human Beings Are A Cancer On The Earth
ACLU12
Anti-Christian Litigation Union
FLORMPORIF13
Flagrant Liar, Or, Mindless Parrot, Or, Innocent Fool
MEJTML14
Marxist Ends-Justify-The-Means Liar
IEJTML15
Islamic Ends-Ends-Justify-The-Means Liar
MPAV16
Marxist Principles And Values
WBESSWG17
Wise, Benign, Elite, Super-Scientific World Governance
TRMITM18
The Reason Man's In This Mess
IYI19
Intellectual Yet Idiotic
TTRSCBTF20
Them There Real Smart Catholic Bishop Type Fellers
IACMPVND21
Illegal-Alien-Criminal Marxocrat-Party-Voting Nation-Destroyers
PEJTML22
Palestinian Ends-Justify-The-Means Liar
PSYOP23
"Psychological Operation" Mind Trick
CDC24
Covid Developmentally Challenged
LGBTQ+25
Every Letter Represents A Serious Psychotic sexual Identity Disorder
[All Web Pages listed in Site Map by date-of-publication;
oldest at the top, newest at the bottom of the list.]

Culture=Religion+Politics;  Who Are We?  Vic Biorseth
The Brilliantly Conceived Organization of the USA;  Vic Biorseth
Return to the BLOG page
Return to the HOME PAGE
Subscribe to our Free E-Zine News Letter
Respond to This Article Below The Last Comment

Comment
Respond to this WebPage immediately below the last comment.
Or,
---
Date: Fri Dec 07 11:28:19 2012
From: Arlene
Email:
Location: North Platte, NB
Comment:
This is just so wrong on so many points it's hard to know where to begin. The biggest thing that stands out is opposition to any social safety net for the unfortunates. How can you call yourself Catholic if you walk past the person in need and just ignore the plight of the needy?
---
Date: Sat Dec 08 00:12:43 2012
From: Arlene
Email:
Location: North Platte, NB
Comment:
How does your American nationalism square with Jesus' instruction to the rich young man to sell all he had and give it all to the poor? How do you argue around Acts where the disciples sold all their possessions and together held all things in common?
---
Date: Sat Dec 08 08:09:09 2012
From: Vic Biorseth
Comment:
Arlene:
Re yours of Fri Dec 07 11:28:19 2012:
The American Constitution is not a Catholic document; it is a legal document, fixing the supreme civil law, not ecclesial law, of the land, at the federal level. Charity is not the proper business of the federal government. If anyone wanted to make it the business of the federal government, the process of Constitutional Amendment is present and available for that purpose.
Charity is your job, and mine; not the government's. The natural safety net rests with the citizenry, and so long as the citizenry is, as Tocqueville once described us, a good people, there will be no lack of Good Samaritans in the population.
The natural and normal and, once upon a time, automatic safety net was a multi-tiered support system consisting of family, friends, neighbors, church congregation, charitable organizations, and ending with township or county work houses and poor houses. Most of those are no more. The Democrat Party has destroyed them all, or is working to destroy whatever remains of them. The current federal government even works to eliminate lower government support systems, because they compete with citizen dependency on the federal government alone.
Some of this has been orchestrated from the bottom up, through mal-education. Here is the nucleus of the Revolutionary Man formal education has been developing to oppose the invented horrible straw villain Authoritarian Man:
"The revolutionary is the man who has emancipated himself from ties of blood and soil, from his mother and his father, from special loyalties to state, class, race, party, or religion." --Eric Fromm & Abraham Maslow
This mal-educated person will refuse help from the normal social network, because he has been educationally alienated from it and he hates it. He will, instead, demand help from the government, which means, from you and me – the tax payers. And he won't necessarily be in real need when the demands begin.
The Prodigal Son demanded his inheritance early, was granted it by his father, and left the family support system. He squandered it and began the process of slow starvation. (Was this somehow not natural?) He repented and returned to the family fold in humility, and was accepted back home. (Was this somehow not natural?)
If we are to enjoy true liberty, we must recognize that true liberty includes the liberty to make bad decisions and suffer the consequences. See the Rule of Subsidiarity page.
Re yours of Sat Dec 08 00:12:43 2012:
The Rich Young Man had his answer before he pressed the issue: keep the Commandments. That was all he had to do. But he felt called to do more, and he asked what more he should do. He was unusual, among his peers. This was the call to the priesthood, or to complete religious life. The close disciples you refer to in Acts formed the first primitive religious order. They – not the general population, and not all the followers of the Lord – voluntarily and willingly gave up all, and lived only for the Lord. Selling all they had and sharing in the proceeds was, of course, a one time shot. After that, they had to live off of the tithes and charity of others, who had not given up all.
The Rich Young Man, and Acts of the Apostles do not describe any governmental or non-governmental organization for all people. It was how the Apostles and the closest disciples lived in close communion with the Lord and with each other.
When our Lord became incarnate to live, suffer and die as man, he "emptied Himself of Godliness" to become fully man, to show us the Way, and to show us our ultimate destination.
When the members of any vowed religious order took the final vows of chastity, poverty and obedience, they "emptied themselves of worldliness" to become totally divorced from the world and live in close communion with the Lord and with each other.
That's how I square it. Our Constitution is not for any religious order, but for a civil government.
Regards,
Vic
---
Date: Sun Dec 09 23:21:42 2012
From: Benny
Email:
Location:
Comment:
You said all the best republican men running are women. Does that mean you still prefer Sarah Palin?
---
Date: Mon Dec 10 05:51:36 2012
From: Vic Biorseth
Comment:
Benny:
It does.
Regards,
Vic
---
Date: Mon Dec 10 12:00:14 2012
From: Ahmet
Email:
Location:
Comment:
Would not bailout of citizens fix everything. Take bailout of bank and company and give to everyone. When everyone have bailout they spend and economy go better.
---
Date: Mon Dec 10 20:13:33 2012
From: Vic Biorseth
Comment:
Ahmet:
I'm sorry, but it just doesn't work that way. The money that you use to bail anything out has to come from somewhere. The government can only get money from the citizens in the first place, unless they print it or borrow it. If you take money out of the private sector – which means from the citizenry – and then you give it to the citizenry, it's a wash. What you pay the citizens equals what you took from the citizens, and the net result is zero.
FDR began the lie that you could put the population back to work with the population's money with his big make-work projects during the Great Depression. He pretended that the new government workers on large government projects paid taxes to increase revenue. What he neglected to say was that all the government pay these workers made (and paid taxes on) came out of the private sector in the form of taxes in the first place. Government workers are thus a net loss to government revenue, because they never pay enough taxes to equal the original tax dollars taken out of the system to pay them with.
Nancy Pelosi continues in that old traditional Democrat lie by telling the mal-educated and heavily indoctrinated Democrat voters that things like unemployment checks boost the economy. Obviously, if that were true, everyone should go on unemployment so that we would experience a great economic boom. Obviously, it is false.
Beneath it all is a basic error, which Democrats and other Marxists feed. This lie says that if you put money (disregard the source of the money for the moment) into the hands of the citizenry, they will spend it and cause expanding ripples of economic activity that will boost the economy. But what the citizenry will do with windfall money is not quite that predictable. Some will save it; some in banks, some may bury it in the back yard. Some will squander it. Some will party with it. Some will gamble with it. Some will be charitable with it. Some will pay debts with it. At any rate, it will soon be gone.
The approach is the opposite of Reagan's so-called supply side economics, which doesn't seek to falsely or temporarily create a demand for goods or services. Demcrats believe – or would induce others believe – that "free" money in the hands of citizens is what drives the economy. But all "free" money drives is irresponsibility, laziness and dependency. Each time it is tried, it is a very temporary fix, and it is an addicting fix. It does not fix the economy; all it fixes, in an ever increasingly temporary way, is the citizen's feeling of well being, until the money runs out again.

Regards,
Vic
---
Date:   Sun Aug 31 2014
From:  Vic Biorseth
Comment:  
Changes pursuant to changing the website URL and name from 
Thinking Catholic Strategic Center to
Catholic American Thinker.
Pulled the trigger on the 301 MOVE IT option June 1, 2014. Working my way through all the webpages.  . 
Regards,
Vic
---
Language and Tone Statement

Please note the language and tone of this monitored Website. This is not the place to just stack up vulgar one-liners and crude rejoinders. While you may support, oppose or introduce any position or argument, submissions must meet our high Roman Catholic and Constitutional American standards of Truth, logical rigor and civil discourse. We will not participate in merely trading insults, nor will we tolerate participants merely trading insults. Participants should not be thin-skinned or over sensitive to criticism, but should be prepared to defend their arguments when challenged. If you don't really have a coherent argument or counter-argument of your own, sit down and don't embarrass yourself. Nonsensical, obscene, blindly &doggedly anti-Catholic, anti-American, immoral or merely insulting submissions will not be published here. If you have something serious to contribute to the conversation, be prepared to back it up, keep it clean, keep it civil, and it will be published. We humbly apologize to all religious conservative thinkers for the need to even say these things, but the Hard Left is what it always was, the New Leftist Liberals are what they are, and the Internet is what it is.
"Clickbait" advertising links are not acceptable for posting here. 
If you fear intolerant Leftist repercussions, do not use your real name and do not include email or any identifying information.  Elitist Culturally Marxist Pure Authoritarians cannot and will not tolerate your freedom of speech or any opposition to their rigid authoritarian, anti-equality, anti-life, anti-liberty, anti-property, hedonistic, anti-Constitution, pro-Marxist, pro-Islam, anti-Catholic, anti-Christian, anti-Semitic, anti-male, sexist, pro-homosexual, anti-heterosexual, anti-white, racist, anti-Western, anti-American, Globalist, anti-Nation, blatantly immoral, totally intolerant and bigoted point of view. 
Copyrighted Material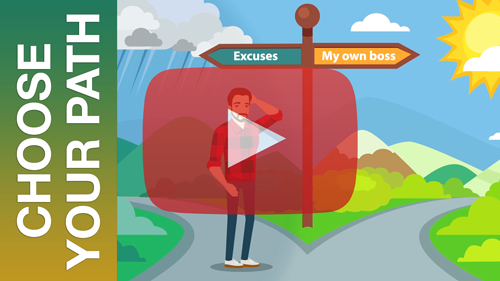 Solopreneur Opportunity Links, for a
Solo Build It WebSite