Site best viewed on a computer screen - not optimized for cell phones
Latest 50 articles published or updated here: BLOG (Web-Log) Page

America's Last Stand.

Cling to your Bible, your Constitution and your guns, and you will be OK.
We The People will make America's Last Stand, for Neither Party will defend the Constitution.
Vic Biorseth, Saturday, January 19, 2013
https://www.catholicamericanthinker.com/

By now it should be crystal clear to any American with half a brain and who is wide awake that:
The Democrat Party despises the Constitution and seeks to either destroy it completely or just ignore it and bypass it as a curious relic of the past.  Their goals are to eliminate any sense of sovereignty or borders and to "equalize" America among nations. The majority of not-too-bright Useful Idiots among the Democrats seek to replace Constitutional America with some idealistic, Communistic Utopian system (an utter impossibility.)  Some Democrats may actually seek to make us more Socialist, like Europe, and they're not smart enough to see how that would end.  The small minority of in-the-know, conspiratorial real Revolutionaries among the Democrats seek to replace America with an absolute dictatorship (a distinct possibility.) 

The Republican Party leadership and "Establishment" members of the Republican Party are far too corrupt, too stupid, too anti-American themselves, too asleep and/or too indifferent to the threat to the Constitution to stand up and do anything about it.  They are the most critical part of the whole problem.

The whole of the News Media, major Entertainment, all of Academia and the whole teaching profession is just as anti-God, anti-Constitution and anti-American as is the whole Democrat Party and the "Establishment" Republican Party.
Multiple successive generations of American citizens have been progressively and systematically educationally dumbed-down, indoctrinated and propagandized into opposition to God, opposition to the Constitution, opposition to America as founded, and accepting glaring falsehood as truth, and favoring dependence on government and group-think over individual independence, individual responsibility and freedom.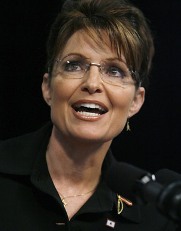 It has gotten so bad that the now gigantic portion of the American population that makes up the "low information voter" population doesn't have the first clue about what's happening here, and - they don't care.  They aren't interested. politics bores them.  They're just watching TV; there's nothing about it on the news.  Many of them won't wake up to the threat until the economic system collapses around them, their income is cut off, they are kicked out of their housing and they are out on the street without shelter or sustenance of any kind.  If you ask them about Benghazi, they think you're asking about some celebrity named Ben.  If you ask them about Fast and Furious, they think you're talking about a new TV series or a new movie.  They are completely oblivious to the looming threat hanging directly over their own heads. 
That's how well the Democrat Party propagandists of the
SLIMC1
have done their job of religiously censoring all negative news about the Democrat Administration's political actions, their purely anti-Constitution agenda, and of pushing pure falsehood as truth on the American public, and the world, as "News." Disinformation and propaganda is job one for them, and they are very, very good at it.
The Current Gun Debate illustrates the point as well as any other.  Notice how well the wording, the questions and the answers are absolutely controlled by the anti-American Marxists.  (I mean Democrats.)  The anti-Constitutional challenging question will always be of the order of: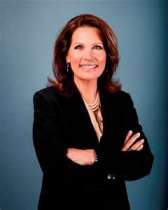 Why does anyone need an assault weapon? - or - Why does anyone need a large capacity magazine?
And the all too timid answer will be of the order of:

To defend house and home against intruders and criminals, who may be armed, because, being criminals, they disobey gun laws and other laws.

But the correct, i.e., Constitutional answer should be:

So that the free American citizenry has a sure defense against tyrannical government.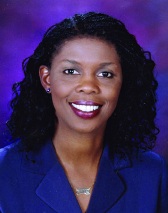 The whole purpose of the Second Amendment coincides with the whole purpose of the entire Constitution, which is, to protect the free American citizenry from the tyrannical encroachment of their own government.
I have yet to hear any Republican official or any so-called conservative spokesman make that argument in a comprehensive way. 

The answer
To defend house and home against intruders and criminals, who may be armed, because, being criminals, they disobey gun laws and other laws.
shouldn't even have to be spoken.  It goes without saying.  Why would defending life and property against criminals even be a topic of discussion?  Are we really that stupid?

The Constitution is the supreme law of the land, and it stands apart from the government.  The government is subject to the Constitution, which is the law.  All of these elected and officiating bastards who are today trying their best to trash the Constitution falsely swore in their oaths of office to defend and protect the Constitution against all enemies foreign and domestic.  The are themselves domestic enemies of the Constitution. They are liars, frauds and traitors, who should be impeached from office.  To strike at the Constitution is to strike at the very heart of America. 

What is the essence of America?  The Constitution.  Kill the Constitution, and you kill America.  It is the genius of the Constitution that makes America what she is, and makes her exceptional among nations.  We are, Constitutionally speaking, a nation of laws and not just another nation of men.  The law stands apart from men, and even from the government that it Constitutes.  Even the government is subject to the law, which is the Constitution.  Thus, Constitutional America is designed to be a classless society; we have no ruling class, and we have no ruled class.  We have Representatives in government; not rulers.  They work for us; we do not serve them. We are the sovereign citizens of America, endowed by our Creator with certain inalienable rights.  
When you hear the Democrat politician or the Leftist pundit or editorialist conjuring up images of class struggle and class warfare in America, you are hearing them covering up their own intentions with lies and pure anti-Constitutional propaganda.  What they really seek to achieve with all this divide-and-conquer phony class-warfare is to establish themselves as a new ruling class, and to establish you and I as a new ruled class, and do away with all this old fashioned "Nation of Laws" crapolla.  The elites who point to the right and scream "Class Warfare!" in truth seek to make themselves the most elite class of all: the Ruling Class. 
We talked about the purpose for being of America in the American Founding Principles page.  The Founding Fathers wrote the Declaration of Independence, therein enshrining the rights of Equality, Life, Liberty, Pursuit of Happiness, (which they declared to be endowed by God Himself upon man,) and the need to Organize a government to see that it (the government) could not undo or eliminate those God given rights. 
We talked about how the Framers of the Constitution followed that instruction to Organize the new nation in the American Constitutional Principles page.  For the purpose of preserving the God given rights in the Declaration, they wrote the American Constitution, which very carefully restricted the scope and reach of the newly Constituted government.  The Organization was such that there were three co-equal branches of government, with none superior in any way to the others.  It was a strict division of labor, into Legislation, Execution and Adjudication of law.  Reach and scope of government was limited and enumerated in the Constitution; restrictions from infringing the rights of the free citizenry were very carefully crafted, into the original Bill of Rights - the first Ten Amendments, which, along with all other Amendment since, together with the body of the Constitution, form the whole of the Constitution and the supreme law of the land. 

How does this affect organized religion?  How does it affect the citizenry, and how does it affect the Catholic Church, or any Church?  How does it affect Judaism? 
When and where the Constitution is adhered to, you are perfectly free to evangelize here, build Churches or Synagogues, preach your particular Gospel message, practice your faith and exercise your religion, in public and in private.  You can't say that about all nations on earth.  Indeed, such religious freedom and Constitutionally encouraged religious exercise is rare in the rest of the world. 
But - that isn't happening here any more, is it?  Religion is being cleansed from the public square, insn't it?  The Constitution is being directly violated on matters of religion and free religious exercise, by government.  Just like guns. 
Christian denominations and Jews need to take careful note of what's going on here.  If the Democrats get their way, eventually, Judeo-Christian religion will be crushed in America.  If the Constitution is restored, every denomination will have the open opportunity to preach and evangelize, to argue, debate and to ecumenicalize, if that's a word, and to grow.  And that is how it should be; that is how it was intended.  That is how we are Constituted. 

The Democrat Party attack on the Constitution is absolutely relentless.  The drive is to eliminate the Constitution and change America from a Constitutional Republic to a pure Democracy.  The purpose of that direction is quite clear: Democracy is the path to eventual Socialism, which is the inevitable path to dictatorship.  All you have to do is read what past and present champions of Democracy / Globalism / New World Order say about it. 

Democracy is the road to socialism. --Karl Marx.
Democracy is indispensable to socialism. --Vladimir Lenin.
The political form of a society wherein the proletariat is victorious in overthrowing the bourgeoisie will be a democratic republic. --Vladimir Lenin
[W]e must strengthen the United Nations as a first step toward a world government," …. "… We must change the basic structure of our global community … to a new system governed by a democratic UN federation. … Today the notion of unlimited national sovereignty means international anarchy. We must replace the anarchic law of force with a civilized force of law. --Walter Cronkite.
It seems to many of us that if we are to avoid the eventual catastrophic world conflict we must strengthen the United Nations as a first step toward a world government patterned after our own government with a legislature, executive and judiciary, and police to enforce its international laws and keep the peace ... To do that, of course, we Americans will have to yield up some of our sovereignty. That would be a bitter pill. It would take a lot of courage, a lot of faith in the new order. --Walter Cronkite.
What our deliberative, pluralistic democracy does demand is that the religiously motivated translate their concerns into universal, rather than religion-specific, values. It requires that their proposals must be subject to argument and amenable to reason. If I am opposed to abortion for religious reasons and seek to pass a law banning the practice, I cannot simply point to the teachings of my church or invoke God's will and expect that argument to carry the day. If I want others to listen to me, then I have to explain why abortion violates some principle that is accessible to people of all faiths, including those with no faith at all. --Barack Hussein Obama, fabricating illegal bounds to open political debate.
The would-be new ruling class, consisting of the Democrats, the
SLIMC1
, the teachers, the leading academics and the Limousine Leftists all oppose the Constitution and all that it stands for and establishes in law, in favor of the ability and the "need" of government to be involved in more and more areas of private business and private personal life.
First of all, they do not believe in God. 
Indeed, they publicly demonize Christians as "Right Wing Bible Thumpers"  who may be dangerous.  So much for the First Amendment. 
They demonize legitimate gun owners as downright dangerous Right Wing Gun Nuts.  So much for the Second Amendment. 
We have a current President who believes we need to stop listening solely to the God the Founders and the Framers listened to when they founded the nation and framed the Constitution.  He insists we put all that aside and listen to atheists, Satanists and the dregs of society, before we legislate new law, because their input is so important.  The gutter needs representation too.  It would be unfair to draft law without considering the needs of the abortionists, the sodomites, the pedophiles and the flat out anti-American Marxist Revolutionaries like him.  Perhaps we should listen even to those who want us all converted, enslaved or dead, like the Moslems.  In his view, that would be a more fair form of government.  Or, that is what he would have his moron vote believe; what he really seeks is dictatorship, pure and simple. 

What or who will save America?  We the People.  We are America's last chance.  This is the last ditch stand.  One of our two great political Parties has gone completely over to the dark side, and the other is absolutely devoid of Godly leadership.  Unless the Republican Party can somehow be completely torn down and rebuilt to defend the Constitutional Republic that it was originally organized to promote, defend and protect, we will have to somehow go to a no Party system of free, unrestrained candidates for high office.

Multiple political Parties running against the super-organized Democrat Party with their
SLIMC1
propaganda wing and their lock on public education, upper academia and the entertainment industry would have no hope of any political success with the low information voters. The Democrat Party
owns
the moron vote.
When push comes to shove, it will be the veterans, those who served and those still serving, who will save the Constitution.  Nobody seems to be paying much attention to them.  But, you see, before they put on that uniform, they, too, swore an oath of honor to protect and defend the Constitution against all enemies foreign and domestic.  Those still serving are duty bound and honor bound to disobey any order that violates the Constitution, for that would be an unlawful order.  Once taken, the oath is taken for life.  There is no expiration date on the oath.  Every veteran who took the oath is honor bound to stand up and defend the Constitution against all enemies foreign and domestic, for life. 
The Democrats, living in their cloistered little world of Leftist anti-Americans of various description, think of the religious Americans as some kind of minority to be mocked and dismissed; but the religious Americans are not a minority; they are the majority.   Similarly, they think of American gun owners as some freaky, odd-ball minority; but they are not a minority; they are the majority. 
You would have to hunt to find a family that did not have a veteran in it.  You would have a hard time finding a police force or a Sheriff's department not populated by a significant number of veterans.  The FBI, the CIA, the Secret Service are loaded down with veterans.  All these veterans are honor bound to do their duty and protect the Constitution. 

The American Constitution is the only thing standing between us and our government.  It is the only thing that protects us from the advance of tyranny.  If the Constitution is all that protects us from our own government, we had better begin thinking about protecting our Constitution from our government.  The Republican Party is not doing that job, and somebody had better start doing it, because the Democrats are out to destroy it completely. 
You have a Constitutional right to be secure not only in your own house or domicile, but in your person, as per the Fourth Amendment:

The right of the people to be secure in their persons, houses, papers, and effects, against unreasonable searches and seizures, shall not be violated, and no Warrants shall issue, but upon probable cause, supported by Oath or affirmation, and particularly describing the place to be searched, and the persons or things to be seized.
-Amendment IV

Of course, that right is directly violated every day in airports all over America, as we said in the Boycott the Airlines page.  So the question is, how much more will we take; how much farther will we let them go with this. 
When and if the order comes down to some police or military unit to go about collecting guns from American private citizens, I am willing to bet that a majority of those so ordered will disobey the unlawful order.  Those few who will attempt to carry out the unlawful order will face, first, direct resistance from within their own ranks, and second, overwhelming, insurmountable resistance from the American private citizens themselves. 
When you order a soldier to forcibly enter a private home to illegally sieze guns, or anything else, he knows that he may be violating the sanctity of the home of the family of a brother soldier, and probably would be.  And that some other soldier might be violating the sanctity of his own family home.  I am betting that he would not do it. Would you? 

This is what is not understood by the Marxists.  (I mean Democrats.)
The veterans are the people.
The Christians are the people.
The gun owners are the people.
"The People" are who the Constitution was written to protect.  
I will go farther, and say that, when and if any such clearly un-Constitutional order is issued, the issuer risks arrest, at the very least, from his own subordinates, as a domestic enemy of the Constitution and therefore a traitor to his country.  We do not elect Representatives to betray us. 

Hard times are coming to America because there is no discernible way to stop the Democrat-induced economic disaster ahead.  I believe global depression may be coming.  But I am confident we will survive it, poorer though we all may be.  What America needs, once again, are Godly candidates who love the Constitution and what it has made of America. 
The names that rise to the top of the heap are, again, Sarah Palin, Col. Alan West, Michelle Bachman and Star Parker.

America needs a Constitutionalist President who will walk the walk. The
last
kind of candidate for President, Vice President or other important office we need is anyone recommended by, or not condemned by, the
SLIMC1
, the "Establishment" Republican Party, Entertainment, Celebrity, Academia or any of the Inside-The-Beltway crowd. Any candidate endorsement from that quarter should be recognized as the
kiss of death
to that candidacy by anyone with an IQ higher than that of a grapefruit.
Look to the candidates the Democrats despise and demonize the most.
Avoid like the plague whatever candidates the Republican Party backs.
Grab hold of something and hang on tight.
Turn to God; cling to your Bible.
Cling to your Constitution.
Hang on to your guns.
Hold on to Old Glory.
We will get through this. 
Seek the Truth; find the Way; live the Life.  Please God and live forever.

=====
Sarcastic Acronym Hover-Link Footnotes: For the convenience of those readers using devices that lack a mouse, these footnotes are provided for all webpages, in case any webpage contains any hover-links. (If you don't have a mouse, you can't "hover" it over a link without clicking just to see the simple acronym interpretation. Click any footnote link to see the acronym and a detailed explanation; "hover" the mouse over it just to see the simple interpretation.)
SLIMC1
Secularist Liberal Intellectual Media Complex
GESGOEAEOT2
Gradually, Ever So Gradually, Over Eons And Eons Of Time
PEWAG3
Punctuated Equilibrium's Wild-Assed Guess
TTRSTF4
Them There Real Scientifical-Type Fellers
TTRSPTF5
Them There Real Smart Perfesser-Type Fellers
TTRSJTF6
Them There Real Smart Journalistical-Type Fellers
SNRTACBT7
Surely No Right Thinking Adult Could Believe Today
STNSEACPB8
Surely Today No Serious Educated Adult Could Possibly Believe
WDN9
We Don't Know
BMDFP10
Baboons, Mongrel Dogs, Filthy Pigs and ...
HBAACOTE11
Human Beings Are A Cancer On The Earth
ACLU12
Anti-Christian Litigation Union
FLORMPORIF13
Flagrant Liar, Or, Mindless Parrot, Or, Innocent Fool
MEJTML14
Marxist Ends-Justify-The-Means Liar
IEJTML15
Islamic Ends-Ends-Justify-The-Means Liar
MPAV16
Marxist Principles And Values
WBESSWG17
Wise, Benign, Elite, Super-Scientific World Governance
TRMITM18
The Reason Man's In This Mess
IYI19
Intellectual Yet Idiotic
TTRSCBTF20
Them There Real Smart Catholic Bishop Type Fellers
IACMPVND21
Illegal-Alien-Criminal Marxocrat-Party-Voting Nation-Destroyers
PEJTML22
Palestinian Ends-Justify-The-Means Liar
PSYOP23
"Psychological Operation" Mind Trick
CDC24
Covid Developmentally Challenged
LGBTQ+25
Every Letter Represents A Serious Psychotic sexual Identity Disorder
[All Web Pages listed in Site Map by date-of-publication;
oldest at the top, newest at the bottom of the list.]

Culture=Religion+Politics;  Who Are We?  Vic Biorseth
The Brilliantly Conceived Organization of the USA;  Vic Biorseth
Return to the BLOG page
Return to the HOME PAGE
Subscribe to our Free E-Zine News Letter
Respond to This Article Below The Last Comment

Comment
Respond to this WebPage immediately below the last comment.
Or,
---
Date:  Sat Jan 19 17:36:51 2013
From:  Andy
Email:   andrewetchen@live.com
Location:  Windsor, Ontario, Canada
Comment:  
What do you fear?  The only thing we shall tremble with fear is the justice that God will bring to each one of  us.  In chess, if you are check mated, you have no more moves left.  But I say your last move is to walk away from the game.  I'm an American in Canada, I anquish over the current situation.  But no matter how bad it is or gets, I have hope, in God, Christ, Mary, and all the good people on earth that are full of love.  The strongest thing that can conquer all, is love.  We must trust in God, and continue to bring others to God through LOVE.  Love comes from God, and it is in great abundance!  What else do you really need or want.

---
Date:  Sat Jan 19 19:07:37 2013
From:  Vic Biorseth
Comment:
Andy:
I'm a lot more angry than I am fearful these days, although I do fear for my immortal soul.  What I fear most is loss of self-control among my fellow citizens.  I do fear God, but at this point in my life there is not much in the physical world that worries me personally. 
I do worry over the condition of American youth, and generations yet unborn, who may see the kind of poverty, deprivation, hunger and tyranny so clearly visible in other lands, and so heavily recorded throughout history.  It's happening again here, and so many don't even see it. 
Perhaps I lack faith in sufficient numbers of my fellow citizens to turn this around.  America needs a Jonah.  I see a future either of Nineveh, which repented and was saved, or of Sodom, which did not repent, and was destroyed.  The warning is here; how many will hear it, and heed?
Thus, I fear less for myself than for my country. 

Regards,
Vic
---
Date:  Sun Jan 20 22:16:14 2013
From:  Chuy
Email:   
Location:  Austin, Tx
Comment: 
IMHO, We need a strong obedient (in line with Rome) Catholic leader to restore America. Everyone else will eventually fold (compromise on social issues). Santorum comes to mind. The Republican Establishment couldn't stand him.

---
Monday, January 21, 2013
Changed Page Relationship in Right Column Link Sets. 
---
Date:  Mon Jan 21 12:20:14 2013
From:  Dora
Email:   
Location:  Duluth MN
Comment: 
Sarah Palin might have made a brilliant President if she had been given the chance, but now she has not even a slight chance. No matter how much we like her she has been destroyed by the media and her own Republican Party.  You need to give it up and start looking elsewhere.  Your other picks are good, although few have ever even even heard of Star Parker.

---
Date:  Mon Jan 21 13:57:08 2013
From:  Vic Biorseth
Comment:  
Dora:
I don't believe it. Palin is "destroyed" in the eyes of the moron vote, and among the super-elites who set out to destroy her, meaning, the Democrat Party, the Establishment Republicans and the
SLIMC1
, but not among the increasingly awake Constitutional Americans.
No one with a lick of sense has any respect for anything the elites in politics and the media says any more.  Even some among the moron vote are beginning to wake up to it. 

Provided that America survives to see another Presidential election, I would predict that the candidate who most strongly professes strong believe in God, fierce defense of the Constitution and wraps himself or herself in the flag, and is trusted and believed, will win. 
In my mind, that puts Sarah at the head of the pack. 
Pray that we see another Presidential election in accordance with the Constitution, and that there are enough of us motivated to actually turn out this time. 

Regards,
Vic
---
Date:  Mon Jan 21 12:58:32 2013
From:  Lester and Mary
Email:   
Location:  
Comment: 
Vic,
Our Pastor and several Church friends are recommending passive resistance to any attempted gun confiscation, if it comes to that.  We would non-violently refuse to comply, and be arrested.  If everyone takes that stand, the attempt would ultimately fail, because there are not enough jails for all of us.  What is your position on what to do if the police come and demand your guns? 
Lester, Mary and family. 

---
Date:  Mon Jan 21 14:48:01 2013
From:  Vic Biorseth
Comment:  
Lester, Mary and Family:
I will not suffer arrest under those un-Constitutional circumstances.  Your Pastor's strategy assumes the best situation, in which the destination would be jail, as we all today envision jail here in America.  But that was not where they went in Nazi Germany, and that was not where they went in Communist Russia.  I will not be herded onto the cattle cars, and I will not go willingly to the camps, or to the ovens, or to anywhere or any place that any criminal violators of the Constitution seek to place me. 
Read history, and look at what's happening here.  These are not normal times, this is not a normal government, and this is not just another every day possible occurrence you're talking about here.  If everything in America is being radically changed, why would you think that "jail" would not change?  Under the circumstances your Pastor and friends envision you would all go to jail until jail was too full, then you would all go home again, and we'd all live happily ever after. 
Again, read history.  It ain't necessarily so. 

Regards,
Vic
---
Date:  Tue Jan 22 05:58:12 2013
From:  Curmudgeon
Email:   
Location:  
Comment: 
Violence?  You would resist arrest, and fight with the police?

---
Date:  Day Mon 22 06:44:51 2013
From:  Vic Biorseth
Comment:  
Curmudgeon:
Question: Why was the Second Amendment (and the whole Constitution) written in the first place?
Answer: To protect the free citizenry from tyrannical government.
When the police take all the weaponry from the free citizenry, and only the police have guns, what we will be left with is a police state, and, tyranny.  The very purpose of the Constitution was to prevent that very thing.  That's why Franklin said "Any government that cannot trust its people with guns cannot be trusted by its people". 
You are perfectly free to either give up your guns, or refuse to give them up, be arrested and have your guns confiscated anyway, and then just wait and see what happens next.  I cannot in good conscience recommend it, and I won't do it. 

Regards,
Vic
---
Date:   Fri Jul 18 2014
From:  Vic Biorseth
Comment:  
Changes pursuant to changing the website URL and name from 
Thinking Catholic Strategic Center to
Catholic American Thinker.
Pulled the trigger on the 301 MOVE IT option June 1, 2014. Working my way through all the webpages.  . 
Regards,
Vic
---
Language and Tone Statement

Please note the language and tone of this monitored Website. This is not the place to just stack up vulgar one-liners and crude rejoinders.  While you may support, oppose or introduce any position or argument, submissions must meet our high Roman Catholic and Constitutional American standards of Truth, logical rigor and civil discourse.  We will not participate in merely trading insults, nor will we tolerate participants merely trading insults.  Participants should not be thin-skinned or over sensitive to criticism, but should be prepared to defend their arguments when challenged.  If you don't really have a coherent argument or counter-argument of your own, sit down and don't embarrass yourself. Nonsensical, obscene, blindly & doggedly anti-Catholic, anti-American, immoral or merely insulting submissions will not be published here.  If you have something serious to contribute to the conversation, be prepared to back it up, keep it clean, keep it civil, and it will be published.  We humbly apologize to all religious conservative thinkers for the need to even say these things, but the Hard Left is what it always was, the New Leftist Liberals are what they are, and the Internet is what it is. 
"Clickbait" advertising links are not acceptable for posting here. 
If you fear intolerant Leftist repercussions, do not use your real name and do not include email or any identifying information.  Elitist Culturally Marxist Pure Authoritarians cannot and will not tolerate your freedom of speech or any opposition to their rigid authoritarian, anti-equality, anti-life, anti-liberty, anti-property, hedonistic, anti-Constitution, pro-Marxist, pro-Islam, anti-Catholic, anti-Christian, anti-Semitic, anti-male, sexist, pro-homosexual, anti-heterosexual, anti-white, racist, anti-Western, anti-American, Globalist, anti-Nation, blatantly immoral, totally intolerant and bigoted point of view. 
Copyrighted Material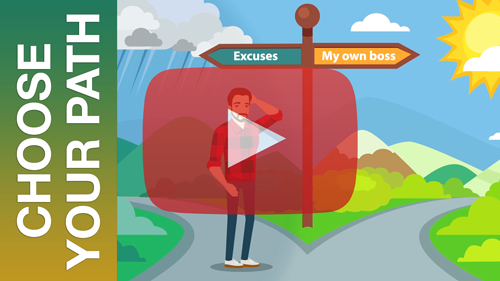 Solopreneur Opportunity Links, for a
Solo Build It WebSite