Site best viewed on a computer screen - not optimized for cell phones
Latest 50 articles published or updated here: BLOG (Web-Log) Page

Grounds for Impeachment.

Vic Biorseth, Saturday, September 11, 2010
https://www.catholicamericanthinker.com
It is the ninth anniversary of the Islamic sneak-attack mass-murder of some three thousand innocent American citizens in New York City. May the Lord have mercy on the souls of the victims and of the fallen responder-heroes, may the perpetual light shine upon them, and may they rest in everlasting peace.
Today we find ourselves saddled with a President determined not to pursue the war, to appease the enemy, and to economically destroy and impoverish America for his own Marxist purposes. The overwhelming majority in Congress and in the press are solidly united with him in that single-minded mission.
I have said multiple times in this Website that Comrade Obama intends to create or use some crisis or other as cover to declare Martial Law, suspend the Constitution, silence all opposition, purge all potential political rivals, and make himself supreme dictator, while America burns. It's all he knows how to do; being dictator doesn't take much intelligence. Comrade Obama is a charismatic nothing; a nobody; he has absolutely nothing going for him, as a functioning President of the USA. His only skill is in a sly Marxist form of politics.
He is all theory. All he has ever done is sit around and talk. He owes all of his own advancement and academic achievements to special treatment due to his minority status, and to his close political alignment with all of his typically Marxist teachers. And all of them are strictly theoreticians who have never actually done anything out in the real world.
Comrade Obama is a quite typical Communist Ivey-league academic, and as such, he is really, really stupid. His only real-world experience is as a community organizer. He is far, far is too stupid for the complexities of being President of America as founded, but more than smart enough to be a banana-republic type dictator. Now, I know that I have elsewhere said that he is not stupid, but that he knows full well what he is doing. What I meant by that was that he was not instigating an economic depression out of inexperience or stupidity, but that he was doing it on purpose, knowing full well what he was doing.
That is why it is so important that we must take the Senate in the upcoming November mid-term election. It is in the Senate that cases of impeachment are tried. That is also why we need to look at the grounds for impeachment, and at who, besides the President, may be impeached. If I am right, he will make his dictatorial move shortly after the November election; but whenever he does it, there will be bloodshed in America. The sooner we take him out of office the safer America will be.
America as founded is absolutely despised by Marxism and by Islam, the two enemies of America that represent the last barbarians of international significance in the modern world. Let's look at what America, as founded, is, and why the last barbarians so despise her.
The founding – meaning foundational – document of America is the Declaration of Independence, found under the "Jefferson Speaks" navigation button to your left on the screen. In it we find some citizen rights that are described as "Inalienable," meaning irrevocable, granted by God, and not reducible by man or by any government. The three listed inalienable rights are the right to life, the right to liberty, and the right to the pursuit of happiness. The clause "among these are" indicates that there are more of these inalienable rights.
The colonies, at the time the Declaration was written and sent to the King of England, were each individual Christian theocracies of various denomination, as previously described in This Christian Nation and in Separation of Church and State. The Founders were all Christians, or Deists raised up in Christian households, and all adhered to the same Judeo-Christian Ethos, based upon those of the Ten Commandments that describe man's relationship to his fellow man, or his morality. While the founders did not all agree on the same Christian theology, they most certainly did all agree on, guide their lives and live by the same Judeo-Christian morality.
"It can not be emphasized too strongly or too often that this great nation of ours was founded, not by religionists, but by Christians … not on religions, but on the gospel of Jesus Christ." –Patrick Henry.
I have said before, and I here submit again, that we have and hold God-given and therefore inalienable human rights implied by those of the Judeo-Christian Ten Commandments that describe man's relationship with his neighbor.
Implicit in Honor Thy father and Thy mother is the sacredness of the normative family, and the presumptive right of parents to first authority over their own children, and to special social protections for the family.
Implicit in Thou shalt not kill is the inalienable right of all innocent human beings to continue to live.
Implicit in Thou shalt not commit adultery is the sanctity and inviolability and protected nature of the marriage covenant, and, again, the sanctity and protected nature of the normative family.
Implicit in Thou shalt not steal is the inalienable right to private property: the inalienable right of an individuall to actually own something.
Implicit in Thou shalt not bear false witness is the protected and sacred nature of truth, and the moral requirement to protect it and to profess it fully and without distortion.
Implicit in Thou shalt not covet is, again, the sanctity and inviolability of marriage, and, again, the protected inalienable right to own private property.
We have, of course, the rights explicitly listed in our Constitution's Bill of Rights, which are:
The right freely embrace any religion.
The right to freely exercise any religion.
The right to exercise freedom of speech.
The right to exercise freedom of the press.
The right to freedom of peaceable assembly.
The right to petition government for redress of grievances.
The right to keep arms.
The right to bear arms.
The right to decline granting quarters to soldiers in time of peace.
The right to personal security and security of home and property.
The right to protection by due process of law.
The right to speedy public trial by impartial jury.
The right to confront witnesses against us.
The right to compulsory process for obtaining witnesses.
The right to legal counsel.
The right to legal protection from excessive bail, excessive fines and cruel and unusual punishments.
The right to legal recognition of existence of other rights not listed here.
What does all this mean in the practical world of living an American life? It underpins the American Ideal. The notion that a man or a woman of low order of little note – a nobody – can work to improve his condition in life and achieve something by his own prudence, diligence and honest work. The inalienable right to pursue happiness, however you choose to define happiness. The right to profit from your own work. The right to save, and to increase in wealth, property and holdings. The right to pass your property on to your offspring, or to whomever you will.
It also means protection from your own government. Your rights are protections, primarily, from oppression by your own government. Your government may not take your property. Your government may not restrict your ability to keep and bear arms, or your right to free assembly, or your right to your choice or your exercise your religion. All of this is designed to restrict and limit government, to the greater good and liberty of the individual. Freedom here, in the larger sense, means freedom from your own government. Many people in other lands would give up everything they have to enjoy the freedom American citizens have enjoyed, up until now.
The American Constitution limits government very strictly to doing only the things government is Constituted to do, which is to say, governing, and governing alone. Legislating, executing and adjudicating law; coining money; maintaining postal roads; defending the nation; treating with foreign nations, and that's about it.
Not supporting anyone. Not educating anyone. Not practicing medicine or providing health care. Not providing housing. Not "developing" anything. Nothing other than governing. There is nothing else the American Federal government is Constituted to do. If it is not in the Constitution, the government has no business doing it or getting involved in it, or taxing for it, or spending on it. There's nothing difficult about this.
This means that there is and must be a private sphere of activity beyond the scope and reach of government. As that sphere of activity is reduced, liberty is lost, government grows, and power migrates from the people to the government. This is the problem that Marxism has with America; under Marxist theory the government does everything, and there is no private sector at all. At least not a free private sector.
Marxism has muddied the waters in America. First and foremost, Marxist teachers have instilled in the population the false sense Property Is Theft, and the corollary sense that Profit Is Evil. We talked about this in Fatal False Premises. These are the notions Comrade Obama and his colleagues are so enamored of. Let me selectively quote from that WebPage for you here:
Property is theft is a fatal false premise. Property is not theft. Property is merely property. Stealing property is theft. This is a Proudhonian piece of Socialist lunacy designed to destroy peace and order in society, to induce class warfare, promote both guilt and envy and to destabilize society. The notion that ownership equals theft flies in the face of Thou shalt not steal and Thou shalt not covet, which firmly establish the right of man to personal private ownership of something, and to continue to own it. Be it flocks and herds, be it land, be it a pair of socks, or even an idea, it is his to be held, sold, given or disposed of as he wills, at his pleasure, and his alone.
Profit is Greed is a fatal false premise. Profit and greed are two very different things. Profit is a necessary good. Every business ever formed was formed for the purpose of making profit, and there is nothing wrong with that. Every worker who ever got a job and went to work did so for profit, and there is nothing wrong with that. There is nothing wrong for improving your condition or seeking something more than you have through honest labor. If you go into the woods and find a wild apple tree and gather apples, and you gather more than you can eat, the excess is profit. You can sell it, or barter it for something you don't have, such as corn, or anything at all, and that is not greed. This is a falsehood that is fostered in order to demonize the private sector and call the public sector – meaning government – to the rescue. But, you see, profit is not something to be rescued from. Profit is not evil, and profit does not equate to greed.
Business is motivated by Corporate Greed is a fatal false premise. Business is motivated by profit, and profit is not greed, but a necessary good. Marxism pretends that the only "moral" motivation for business and the only "proper" reason for its existence is to provide employment for workers rather than profit for owners and investors and risk-takers. The only entity that can provide work and pay workers without need for any profit produced by the work of the workers is the government. This fatal false premise is designed to move workers from private enterprise to either government employment or dependence on government entitlements, or both. That means a more limited free market and a less liberated, more dependent worker force. This is the slow death of liberty. It is also the slow economic death of a nation, because governments do not and cannot produce wealth. Only free and liberated citizens produce wealth. Governments only consume wealth. This process turns valuable and highly productive human capital into a mass of helpless mouths to be fed by a government that has less and less money coming in.
Marxist Redistribution is a fatal false premise. We have already seen that Marxist Socialism and Marxist Communism have never even existed; here we are stating that Marxist Redistribution is equally impractical and impossible as any kind of real world ideal. The only place you will ever see it even partially applied is during the slide into dictatorship, which we in America are now experiencing. Then, we see private enterprises being reduced and even destroyed while unearned entitlements are increased or created. This is the drive to achieve the "soft slavery" of the people, making them into government dependents. When the government runs out of income the bogus "benefits" will be cut or eliminated. Everything, including health care, will be in shorter and shorter supply and ever increasingly rationed.
Look at the history of all Marxist (Communist) states and their dictators. Stalin, Mao, Ceausescu, Tito, Castro, etc.; all of them – and you will see that they all lived very well, ate the best foods, lived in comparative luxury, were chauffeured everywhere and constantly attended to by servants and guards. While their people suffered shortages, long lines for necessities of life, increasing poverty and even starvation. Nothing is redistributed to the people. Nothing is plentiful out in the marketplace. Just as one example, the Cuban workers today make a state mandated equivalent of $20 American per month in total income. Try to imagine what life in America might be like at that mandated level of income. Try to imagine living the rest of your life without something simple, something plentiful today, like toilet paper. And then get ready for it, for that is where we are headed under Obamunism.
Marxist dictators are and always have been the world's worst examples of what they all demonize: They are Capitalist Super-Exploiters Of The People. They introduce a new class into their supposedly classless society – the class of the Rulers, and a sub-strata of close subordinates who also live very well. That was their real goal all along.
Karl Marx and the Communist Manifesto represents a huge, long, nearly endless string of fatal false premises. Marx actually sought to remake man in his own image. We're talking about the modification of the nature of man, to suite the purposes of Marx. The complete reordering of all of world society. Where do we even begin the list? Once began, where do we end it? Virtually everything the man wrote was impractical to the point of lunacy. A partial list:
Abolition (state confiscation) of private property.
Abolition of the family.
Abolition of countries and nationality.
Communism "abolishes all eternal truths, it abolishes all religion, and all morality, instead of constituting them on a new basis, it therefore acts in contradiction to all past historical experience."
Begin pre-revolution transfer of property by making devious despotic inroads on the rights of property.
Introduce law and regulation of programs that are economically untenable and unsustainable, necessitating further inroads upon the existing social order.
Destroy economic stability from within nations making revolution unavoidable as a means of restoring social order.
Establish a heavy progressive or graduated income tax.
Abolish all right of inheritance.
Confiscate property of emigrants, rebels and liquidated bourgeois.
Centralization of credit in the hands of the state, by means of a national bank with state capital and an exclusive monopoly.
Centralization of the means of communication and transport in the lands of the state.
Extension of factories and instruments of production owned by the state, bringing into cultivation of waste-lands, improvement of the soil generally in accordance with a common plan.
Equal liability of all to labour. Establishment of industrial armies, especially for agriculture.
Combination of agriculture with manufacturing industries; gradual abolition of the distinction between town and country, by a more equitable distribution of the population over the country.
Free education for all children in public schools.
"In short, the Communists everywhere support every revolutionary movement against the existing social and political order of things."
"The Communists disdain to conceal their views and aims. They openly declare that their ends can be attained only by the forcible overthrowing of all existing social conditions. Let the ruling classes tremble at a Communistic revolution. The proletarians have nothing to lose but their chains. They have a world to win."
These are Marx's own words. They come straight out of his Communist Manifesto. Look at our own national founding and constituting documents, and then come back and re-read the list above, and you will see that we are cruising straight into our own national doom, willingly. You won't see such things as demonizing religion, or radical secularism, or public education, or graduated income tax, or a central bank, etc., etc., etc., anywhere in the American founding literature; all that came right straight out of Marx's Communist Manifesto.
And yet, all of this crap, and more, have entered the American psyche and been merged with American politics, to the point that these ideas, which are absolutely antithetical to and destructive of the American Ideal, are seen to be merely the Liberal point of view. It's just politics. This ideology virtually owns the Democrat Party, and has made serious inroads into the Republican Party.
These notions are anti-American. The very idea of redistribution is destructive of the right to own anything. The very idea of eliminating profit is destructive of the right to liberty and the right to the pursuit of happiness. Every man who has a job goes to work for profit. Every business exists to make profit. Everyone who works overtime or gets a second job does so for profit, to get a little extra for himself or his house or his family. The Marxists would deny that right, because they would deny profit, because you would no longer be equal, and Marxist equality is the name of the game here.
All individual citizen rights are denied in favor of one and only one individual right, that being, the right to be in exactly the same economic condition as everyone else; except for the dictator and his cohorts, of course. Equality and liberty are mutually exclusive ideals; you gain either one only at the expense of the other. You can either have all of the American rights enumerated above, or you can have the right to absolute equality with everyone; you cannot have both liberty and equality at the same time.
Every government official, in any branch of government, who took an oath of office to protect the Constitution, and who holds to any of these Marxist notions, and is still in office after November, should be impeached as an anti-American who is in violation of his oath of office. (Note well that we now even have a new member of the Supreme Court who is not only fully Marxist, but who denies the standing of the Declaration of Independence as any basis in American law. In other words, she does not recognize a legal right of an American citizen to liberty, or to pursue happiness, or even to continue to live. It just doesn't get any more anti-American than this.)
Islam has muddied the waters
even more. Islam falsely portrays itself to be a
religion of peace
; that is a lie. Just as all Marxists are necessarily
MEJTML14
s, it is also true that all Moslems are
IEJTML15
s. We have seen, in
The Last Barbarians
, and in
The Islam Way
and elsewhere, that Islamic scripture, Islamic law and the words of their prophet demands that all disciples of Islam are to either convert infidels – that's you – to Islam, enslave them, or kill them. That's it; those are the three options. Go to the links for the details. There is no way to negotiate those words out of the Koran.
Islam is and has been, from its invention, an ideology, a religion and a strategy for war and conquest, to culminate in world domination. There is no getting around the clear intention of the words of the prophet in the Koran. The imperative to convert us, enslave us or kill us is crystal clear and undeniable. Any American in any office requiring an oath to defend our Constitution, and who is a Moslem, is necessarily in conflict with his oath of office. He cannot be ready to convert us, enslave us or kill us, with no other options, without doing violence to our Constitutional rights. You cannot be a devout and practicing Moslem and under oath to protect and preserve our Constitution at the same time. That goes for any members of our military, who are required to take an oath defending our Constitution. We therefore cannot have any Moslems (or Marxists) in our military.
In practice what the advance of Islam has done, in most recent history, is to convert the infidel, make him subservient and miserable by imposing stiff taxes and the burden of brutal sharia law upon him, or, if he will not submit to taxes, to kill him. Those who pay the dhimi tax are made so miserable and afraid that they eventually convert or find a way out of the country. The tax may be 50% or 80% or more of his wages, or crops, or revenue of any sort. Islam is never kind to infidels, except when and where infidels are in power. Islam always intends that to be a temporary condition.
What about freedom of speech, cry the Marxists, and what about American tolerance of the other? We should be free to espouse redistributionism and economic equality, under the guise of such things as "Liberation Theology" and "Social Justice" because the Constitution grants us freedom of speech and other rights.
Well, common sense mandates that we recognize an open threat to our Constitution and our country, and that we should act to eliminate it. If we allow Marxism to succeed here, Marxism will not grant us freedom of speech, or any other freedom or right. We have no need to tolerate intolerance of us and of our way of life in the name of tolerance.
Freedom to speak of these alien, anti-American and anti-Constitutional ideals is fine. But when it comes to codifying them into law, or enforcing them as law, or favorably adjudicating them in the courts, the line must be drawn. We are not a Marxist people; we are free, we have a right to remain free, and we intend to remain free. Holding to Marxist ideals and taking any oath of office involving protection of the American Constitution are absolutely incompatible with each other.
What about freedom of religion, cry the Moslems, and what about American tolerance of the other? We should be free to open new mosques, work to blend sharia law into American law and increase our numbers here under the guise of being a religion of peace, because the Constitution grants us freedom of religion and other rights.
Well, common sense mandates that we recognize an open threat to our Constitution, our country, our religion, our freedom and our very lives, and that we should act to eliminate it. If we allow Islam to succeed here, Islam will not grant us freedom of religion, or any other freedom or rights. We have no need to tolerate intolerance of us and of our way of life in the name of tolerance.
Freedom to embrace and practice this alien, anti-American and anti-Constitutional religion is fine. But when it comes to codifying any part of it into law, or enforcing it as law, or favorably adjudicating it in the courts, the line must be drawn. We are not an Islamic people; we are free, we have a right to remain free, and we intend to remain free. Holding to Islamic religion and taking any oath of office involving protection of the American Constitution are absolutely incompatible with each other.
What would the Founders say about all this?
We need to expand Impeachment from high office and from military service to cover Marxism and Islam. If it takes a Constitutional amendment to do it, we need to get started. A majority in both houses of Congress will be a mighty big first step. We need, at least, to impeach Obama and Biden, as we've said before in multiple pages on this site. If any other Marxists or Islamists in high office remain in office after November, they too need to be impeached. I believe the impeachment process needs to eventually be expanded to cover the Supreme Court justices.
In the meantime, any government official under oath who so much as voted for any bill he had not even read should be subject to impeachment from office, at least. Malfeasance in office is not a strong enough term for such a thing. Incompetence and negligence are not strong enough terms. I would call it criminal negligence to the point of reckless endangerment of the American Republic. Here's what I said about it back in The Way Out article:
We must take the Senate. We absolutely must take the Senate out of Democrat control this November. As difficult as that may be, we must do it; here is why.
We must immediately begin undoing the damage done by destructive legislation and destructive executive order, and by unrestrained regulation by unrepresentative "Czars." Action to stop and roll back this horrible "law" absolutely must begin just as soon as possible.
We cannot hope to win a veto-proof majority in one election. If Obama holds the veto pen, we cannot undo any of his destructive actions, whether legislated or dictated from the Oval Office, or regulated by some Czar or bureaucrat, for another destructive two years.
Cases of Impeachment are tried in the Senate. If the Senate remains Obamunist, no one is going to impeach anyone. This means two more years of political bickering and budget fights, while depression and crisis deepens and more and more damage is done to the infrastructure of the American Constitution every single day.
Almost everything Obama has done since inauguration is a violation of the Constitution and his oath of office; some of them are criminal events, all of them impeachable events.
The same can be said for most members of Congress, and the Vice President. Every Congressman who voted for Obamacare, just as one instance, violated the Constitution and therefore their oaths of office to do it. Biden was explicitly involved in the clear extortion action that took $20 billion from BP without due process of law, in violation of the Constitution and his oath of office.
We need to be just as radically pro-American as the Democrats are radically anti-American. We need to force a special election to get America back in line with her founding documents and her own Constitution. Look at the damage done in a short time by the Obamunists. We need to just as radically undo that damage and restore fiscal and moral sanity and the authority of the Constitution and law to America, and we need to do it just as quickly as possible.
We must impeach the bastards.
Then, we must force a special election and start all over.
If ever there was an American Constitutional crisis, this is it. Never before in our history have we ever had an anti-Constitution sitting President and Congress.
Do not allow our vote to be split by any third Party candidates. The Obamunists will not be divided, and their numbers, while less than ours, are not insignificant. Everyone who watches the major networks for their entertainment, news, commentary and celebritwittery is a probable Obamunist. The same can be said for anyone who reads American newspapers and news magazines. Anyone public-school educated is likely to be an Obamunist. The more degrees, especially advanced degrees anyone has, the more likely he is to be an Obamunist.
I'm telling you, if they split our vote, they will win.
The Giant Is Awake.
The American electorate is now awake, aroused and angry, now that the Marxist threat is so clear and obvious. More join us every day. And, the electorate is finally beginning to awaken to the true nature of the Islamic threat, in spite of the best efforts of the
SLIMC1
to convince everyone how peaceful Islam is. Islam is revealing itself more and more every day. Truth has a way of coming out.
Obama will fail in his final power grab. There are just too many Americans who have arms and who know how to use them. The element of surprise is now long gone; he will fool no one, least of all all of his generals. And here is a quote from my favorite old-time writer for Guns and Ammo:
"It is interesting to hear certain kinds of people insist that the citizen cannot fight the government. This would have been news to the men of Lexington and Concord, as well as the Mujahedeen in Afghanistan. The citizen most certainly can fight the government, and usually wins when he tries. Organized national armies are useful primarily for fighting against other organized national armies. When they try to fight against the people, they find themselves at a very serious disadvantage. If you will just look around at the state of the world today, you will see that the guerillero has the upper hand. Irregulars usually defeat regulars, providing they have the will. Such fighting is horrible to contemplate, but will continue to dominate brute strength." –Col. Jeff Cooper.
There are now a larger percentage of Americans strongly motivated to liberty than were at Lexington and Concord, and we are more angry and more ready now than they were then. Let us hope that Comrade Obama chickens out, for his own good. He will stand a better chance in a court than he would ever grant any of us if it were the other way round.
He was, and may still be, ready to rule in the form of a typical Marxist tyrant, or to put on a filthy urine-stained nightshirt and rule as a typical Islamic Mullah, or some Mullah's front-man, like Iran's Ahmed InaDinnerJacket. But ultimately, there will be a falling out from the shaky, temporary alliance of Marxism and Islam, and America will still be standing, to the dismay of both. Meanwhile, America is beginning to return to her Judeo-Christian morality, and to be increasingly repulsed by the current "morality" of
BMDFP10
and Obamunists, and those who believe that
HBAACOTE11
We may well be in for some serious trouble, right here in River City. Freedom has a price. Anyone not willing to pay it does not deserve to keep it. Make your vote count in November, and be ready, in every way. Keep your spiritual bags packed. Be physically ready.
Give glory to God and pray every day as if your soul depended on it, because it does. Go to your job and do your work every day as if your job depended on it, because it does. Protect your house and your family as if their security depended upon it, because it does. Love your country and prepare to defend it as if it needed you, because it does.
Remember the Boy Scout motto: Be Prepared.
May you please God and live forever.
=====
Sarcastic Acronym Hover-Link Footnotes: For the convenience of those readers using devices that lack a mouse, these footnotes are provided for all webpages, in case any webpage contains any hover-links. (If you don't have a mouse, you can't "hover" it over a link without clicking just to see the simple acronym interpretation. Click any footnote link to see the acronym and a detailed explanation; "Hover" the mouse over it just to see the simple interpretation.)
SLIMC1
Secularist Liberal Intellectual Media Complex
GESGOEAEOT2
Gradually, Ever So Gradually, Over Eons And Eons Of Time
PEWAG3
Punctuated Equilibrium's Wild-Assed Guess
TTRSTF4
Them There Real Scientifical-Type Fellers
TTRSPTF5
Them There Real Smart Perfesser-Type Fellers
TTRSJTF6
Them There Real Smart Journalistical-Type Fellers
SNRTACBT7
Surely No Right Thinking Adult Could Believe Today
STNSEACPB8
Surely Today No Serious Educated Adult Could Possibly Believe
WDN9
We Don't Know
BMDFP10
Baboons, Mongrel Dogs, Filthy Pigs and ...
HBAACOTE11
Human Beings Are A Cancer On The Earth
ACLU12
Anti-Christian Litigation Union
FLORMPORIF13
Flagrant Liar, Or, Mindless Parrot, Or, Innocent Fool
MEJTML14
Marxist Ends-Justify-The-Means Liar
IEJTML15
Islamic Ends-Ends-Justify-The-Means Liar
MPAV16
Marxist Principles And Values
WBESSWG17
Wise, Benign, Elite, Super-Scientific World Governance
TRMITM18
The Reason Man's In This Mess
IYI19
Intellectual Yet Idiotic
TTRSCBTF20
Them There Real Smart Catholic Bishop Type Fellers
IACMPVND21
Illegal-Alien-Criminal Marxocrat-Party-Voting Nation-Destroyers
PEJTML22
Palestinian Ends-Justify-The-Means Liar
PSYOP23
"Psychological Operation" Mind Trick
CDC24
Covid Developmentally Challenged
LGBTQ+25
Every Letter Represents A Serious Psychotic sexual Identity Disorder
[All Web Pages listed in Site Map by date-of-publication;
oldest at the top, newest at the bottom of the list.]

Culture=Religion+Politics;  Who Are We?  Vic Biorseth
The Brilliantly Conceived Organization of the USA;  Vic Biorseth
Return to the BLOG page
Return to the HOME PAGE
Subscribe to our Free E-Zine News Letter
Respond to This Article Below The Last Comment

Comment
Respond to this WebPage immediately below the last comment.
Or,
---
Date: Mon Sep 13 10:10:12 2010
From: Maurice
Email: Leave Out
Location: Leave Out
Comment:
You are turning your own constitution upside down. You cannot flip a switch and have everyone who disagrees with you summarily dismissed from the discussion. Elsewhere you have used the term faggot, which tells me something about your own level of tolerance for others. You seem to think that every liberal is a Marxist or a communist or a socialist, and you seem to mix those terms as if they were all the same thing, which they are not. You tar all Muslims with the same brush, insisting that they are all out to get you. You have the smell of paranoia about you. What have you got against Islam as a religion? What have you got against everyone other than right wing Americans?
---
Date: Mon Sep 13 20:16:22 2010
From: Vic Biorseth
Comment:
Maurice:
I beg do differ; I am reading my own Constitution, rather than ignoring it. I do not wish to "flip a switch." I wish to help my fellow citizens recognize two deadly threats to the American Constitution.
As I have explained elsewhere in these WebPages, multiple times, I prefer terms like homosexual or sodomite to the term gay, which I never use, except in its older and more innocent usage. I find nothing gay about the homosexual condition. I reserve the word faggot for the in-your-face screaming queen types, and for those who promote open public homosexuality, and who publicly celebrate their homosexual condition, and seek to spread homosexuality. I call this public faggotry. It is probably how Sodom and Gomorrah started out. I pray that we Americans are not and will never become that kind of a people. What kind of a person are you, and what kind of a people are yours?
Regarding your "Liberal" notions, I would say that anyone who would espouse redistribution, collectivization, etc., is a Marxist, an anti-American and an anti-Constitutionalist. Terms like Marxist, Communist, Socialist are only separately understood by over-educated fools who believe any one of them or all of them might possibly exist somewhere, or to have existed in the past, or that they are even possible. None of them, as described by Marx, exists or is even possible. See The Great Communist Lie page for the details.
As much as I hat to deflate your happy Socialist balloon, Karl Marx didn't write any great social treatise, what he wrote was the Communist Manifesto, and he wasn't any great social thinker, what he was was a hate filled bloody revolutionary.
As for what I have against Islam, well now, let me see. Let me count the things I have against Islam:
I am and intend to remain a Roman Catholic.
I am and intend to remain a protector of and protected by the Constitution.
I have no intention of ever converting to Islam.
I have no intention of ever paying any Dhimi Tax.
I will not allow anyone to enslave my wife.
I will not allow myself or anyone in my household to be murdered.
I will stand shoulder to shoulder with millions of other Americans who have similar intentions for their own future.
Every one of the items listed above is a violation of the spiritual and legal imperatives of Islam toward any and all non-Moslems, and that includes you and yours. Mohammed, the Koran and Islamic law insist that you must be converted, enslaved or killed. One of the three.
Maybe you like that; I don't like it, and I won't stand for it.
Regards,
Vic
---
Date: Wed Sep 15 20:41:32 2010
From: Maurice
Email:
Location:
Comment:
You cannot impeach officials for speaking in favor of Marxist notions without doing violence to freedom of speech. You cannot impeach officials for protecting or even supporting Islam without doing violence to freedom of religion. What you are seeking to do is to modify your own constitution. Absent any such modification, any past actions of any elected officials along these lines is perfectly legal, and you cannot make any new law retroactive. You cannot punish people for acting within the law.
---
Date: Thu Sep 16 05:49:03 2010
From: Vic Biorseth
Comment:
Maurice:
We can impeach government officials for acting in violation of the Constitution because in so doing they violate their own oaths of office. Marxism and Marxist notions, such as redistribution, forced secularization of society, etc., are violations of Constitutional rights and anti-American. Islamic notions such as Dhimitude, or the "Jisya tax," and murder, are violations of Constitutional rights and anti-American. Doing so much as voting to pass major legislation without even reading it is such an act of reckless endangerment to the Constitution and to the Republic itself that it should be seen as an impeachable offense on its face, if not a criminal act.
The Tea Party political tsunami should continue after November, if we take the Senate. Impeachments can begin immediately, because the violations of oaths of office have been so glaring and obvious. Every remaining old-time professional legislator, of either Party, who pushed Marxism or who voted with reckless abandon on legislation before him, should be thrown out of office. We need new and non-professional legislators who can read and follow the Constitution.
We also need to close the gate, so to speak. We need new law, whether through legislation or Constitutional Amendment, to outlaw ideologies that are antithetical to America and to the American Constitution, such as the ideologies of Marxism and Islam. Free speech and free religion should remain untouched. Only those ideologies or religions that openly seek our conquest or destruction should be outlawed. Outlawing the Communist Manifesto in America, and outlawing the Koran in America would do nicely. Citizens should still be able to hold these destructive notions, but they should never have or gain any standing in law.
Then perhaps we could get the false notions of Marxism and the false teaching that "Islam is a religion of peace" out of the classroom and out of text books.
Regards,
Vic
---
Date: Tue Sep 28 10:29:18 2010
From: Maurice
Email:
Location:
Comment:
Vic-
I do not agree with you, but elsewhere on your site you seem to be a reasonable man. However …
If you impeach your President, and you impeach your Vice President, and you impeach the leaders in your House and your Senate, you will have taken your own government out of existence. What happens then?
Is the threat you fear so grave as to go to such extreme measures, or do you think stopping the whole government process might be a step too far?
---
Date: Wed Sep 29 19:21:11 2010
From: Vic Biorseth
Comment:
Maurice:
Special Election time.
Yes, I think the threat is that grave.
Everybody seems to think that our current elected government is just a lot more Liberal or more Progressive or more Socialist or more Marxist – take your pick – than any previous government, but it is still just another government, like any other we've had, except going wildly down the wrong path.
I am saying that these are not just Liberal politicians. They are committed, ready-to-die-for-the-cause revolutionary Marxists. They will take over, by force, if given the opportunity. They will risk (and hopefully lose) their lives to conquer America and turn it into a dictatorship. These are people with global interests; America is the only thing standing between them and the rest of the world.
They have got to be stopped; very quick impeachment is the most peaceful way to do that, if it's not too late. The longer they are in the highest seats of power the more they can solidify their strengths and prepare for a violent "revolution" from the top down, rather than from the bottom up.
Regards,
Vic
---
Thursday, March 28, 2013
Converted Page to SBI! Release 3.0 BB 2.0. 
---
Date:   Mon Aug 25 2014
From:  Vic Biorseth
Comment:  
Changes pursuant to changing the website URL and name from 
Thinking Catholic Strategic Center to
Catholic American Thinker.
Pulled the trigger on the 301 MOVE IT option June 1, 2014. Working my way through all the webpages.  . 
Regards,
Vic
---
Language and Tone Statement

Please note the language and tone of this monitored Website. This is not the place to just stack up vulgar one-liners and crude rejoinders. While you may support, oppose or introduce any position or argument, submissions must meet our high Roman Catholic and Constitutional American standards of Truth, logical rigor and civil discourse. We will not participate in merely trading insults, nor will we tolerate participants merely trading insults. Participants should not be thin-skinned or over sensitive to criticism, but should be prepared to defend their arguments when challenged. If you don't really have a coherent argument or counter-argument of your own, sit down and don't embarrass yourself. Nonsensical, obscene, blindly &doggedly anti-Catholic, anti-American, immoral or merely insulting submissions will not be published here. If you have something serious to contribute to the conversation, be prepared to back it up, keep it clean, keep it civil, and it will be published. We humbly apologize to all religious conservative thinkers for the need to even say these things, but the Hard Left is what it always was, the New Leftist Liberals are what they are, and the Internet is what it is.
"Clickbait" advertising links are not acceptable for posting here. 
If you fear intolerant Leftist repercussions, do not use your real name and do not include email or any identifying information.  Elitist Culturally Marxist Pure Authoritarians cannot and will not tolerate your freedom of speech or any opposition to their rigid authoritarian, anti-equality, anti-life, anti-liberty, anti-property, hedonistic, anti-Constitution, pro-Marxist, pro-Islam, anti-Catholic, anti-Christian, anti-Semitic, anti-male, sexist, pro-homosexual, anti-heterosexual, anti-white, racist, anti-Western, anti-American, Globalist, anti-Nation, blatantly immoral, totally intolerant and bigoted point of view. 
Copyrighted Material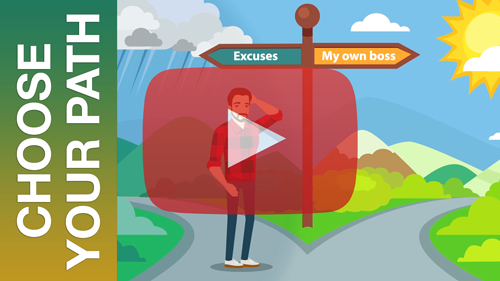 Solopreneur Opportunity Links, for a
Solo Build It WebSite