Site best viewed on a computer screen - not optimized for cell phones
Latest 50 articles published or updated here: BLOG (Web-Log) Page

The Atheist Obsessions.

On the seemingly universal projection of the atheist obsessions onto believers, and onto the otherwise un-obsessed. 

Vic Biorseth, OWM; Thursday, October 10, 2013
http://www.CatholicAmericanThinker.com
The Atheist Obsessions, with sexual obsessions chief among them, are not even recognized as obsessions today, or even as unnatural.  Quite the opposite.  Atheism is always struggling to make the unnatural natural, the wrong right, the vice a virtue and evil good, in the mind of man.  Thanks to these atheist efforts, the world of Western Culture is now upside down. 
The world has changed; get with the program, man! 
Judeo-Christian religion gave the world the highest morality known to the entire history of man; atheism has been working to undo that moral code from the beginning.  Satan is never more effective than when men do not even believe he exists, and atheism is his most effective tool to achieve that end.  Atheism projects, at best, amorality, and at worst, immorality, which is to say, direct opposition to Western Civilization morality. 
The whole goal of obsessive-compulsive atheism is to get all the rest of the world committing the same sins that obsessive-compulsive atheism commits, and to damn or mock the religions and religious moral codes that prohibit these very sins.  It frequently involves an opposition to nature, because God is the author of nature, and the whole movement is an opposition to God.  Because we are to be judged by our works, atheism seeks to get us to do the works of the damned. 
Let's look at what St. Paul said to the Romans, in Romans 2:

[1] Therefore you have no excuse, O man, whoever you are, when you judge another; for in passing judgment upon him you condemn yourself, because you, the judge, are doing the very same things.
[2] We know that the judgment of God rightly falls upon those who do such things.
[3] Do you suppose, O man, that when you judge those who do such things and yet do them yourself, you will escape the judgment of God?
[4] Or do you presume upon the riches of his kindness and forbearance and patience? Do you not know that God's kindness is meant to lead you to repentance?
[5] But by your hard and impenitent heart you are storing up wrath for yourself on the day of wrath when God's righteous judgment will be revealed.
[6] For he will render to every man according to his works:
[7] to those who by patience in well-doing seek for glory and honor and immortality, he will give eternal life;
[8] but for those who are factious and do not obey the truth, but obey wickedness, there will be wrath and fury.
[9] There will be tribulation and distress for every human being who does evil, the Jew first and also the Greek,
[10] but glory and honor and peace for every one who does good, the Jew first and also the Greek.
[11] For God shows no partiality.
[12] All who have sinned without the law will also perish without the law, and all who have sinned under the law will be judged by the law.
[13] For it is not the hearers of the law who are righteous before God, but the doers of the law who will be justified.
[14] When Gentiles who have not the law do by nature what the law requires, they are a law to themselves, even though they do not have the law.
[15] They show that what the law requires is written on their hearts, while their conscience also bears witness and their conflicting thoughts accuse or perhaps excuse them
[16] on that day when, according to my gospel, God judges the secrets of men by Christ Jesus.
[17] But if you call yourself a Jew and rely upon the law and boast of your relation to God
[18] and know his will and approve what is excellent, because you are instructed in the law,
[19] and if you are sure that you are a guide to the blind, a light to those who are in darkness,
[20] a corrector of the foolish, a teacher of children, having in the law the embodiment of knowledge and truth --
[21] you then who teach others, will you not teach yourself? While you preach against stealing, do you steal?
[22] You who say that one must not commit adultery, do you commit adultery? You who abhor idols, do you rob temples?
[23] You who boast in the law, do you dishonor God by breaking the law?
[24] For, as it is written, "The name of God is blasphemed among the Gentiles because of you."
[25] Circumcision indeed is of value if you obey the law; but if you break the law, your circumcision becomes uncircumcision.
[26] So, if a man who is uncircumcised keeps the precepts of the law, will not his uncircumcision be regarded as circumcision?
[27] Then those who are physically uncircumcised but keep the law will condemn you who have the written code and circumcision but break the law.
[28] For he is not a real Jew who is one outwardly, nor is true circumcision something external and physical.
[29] He is a Jew who is one inwardly, and real circumcision is a matter of the heart, spiritual and not literal. His praise is not from men but from God.
St. Paul, a Jew, was talking about both Jews and Gentiles here.  Those Jews who became Christians but still maintained the old law (pertaining to circumcision, dietary law, ritual cleansing, etc.), those Jews who abandoned the old law after it had been set aside, and Gentiles, who had never been under the old law.  The natural law is that law written on our hearts by God.  St. Paul is talking about the difference between hearing the law, and doing the law.  By your works, God knows you. 

Why is there a need for sex education?  Would mankind not be better off if children were taught chastity education in their formative years?  Chastity is much, much easier to teach than sex.  After all, what is sex education, other than education in mere sexual mechanics and actual physical acts, which are, in truth, not even needed.  The only real part of sex education today that makes moral and natural sense involves imparting knowledge regarding the ongoing reproduction of units within species.  (The birds and the bees.) 
I am mindful of something I heard Mother Angelica say once, a long time ago; I don't remember exactly, so I'll try to paraphrase it:
It took your great, great, great, great, great, great grandparents about five minutes to learn everything they ever needed to know about sex. 

As a direct result of that perfectly successful five-minute exercise in sex education, you are here now and reading these words. 
Formative education is supposed to prepare the student for adult life in a free society, so that he can make his own way in whatever he chooses to do, and so that he can participate in and contribute to the running of his nation.  It is preparation to become a productive American sovereign citizen: an active participant in the running of the Constitutional Republic of America. 
Sex education has nothing whatsoever to do with that, and everything to do with lowering or eliminating moral standards in young minds.  It is an insidious, subversive, atheist movement of the worst kind. 

And yet, safe fornication, protected sodomy and "responsible" promiscuity are held to be vitally important public school subjects by the atheistic educational "experts."  "We only want to protect the children" they say; children are going to have sex; everybody knows that.  We want to keep them from getting diseases, from unwanted pregnancies, and to teach them what to do when they get a disease, or an unwanted pregnancy. 
These "experts" don't know what chastity is. 
As sex education has grown over time, so have disease rates, and even the number of venereal diseases.  And so have unwanted pregnancies.  And so have abortions.  And so have single-parent "families." 
They're doing this on purpose. 
They would actually have us believe that they are trying to protect our children from that which they are teaching them how to do. 
The government - our government - is now insisting that our children be inoculated, in school, against the venereal disease HPV, because so many incredibly young children are getting infected by it, in school.  In some localities parents have nothing to say about it; in some, parents are not even told about it. 
Meanwhile, the very idea of chastity is laughed out of the room, and new programs are dreamed up involving even safer fornication, even more protected sodomy, and even more responsible promiscuity. 

"But", say the atheistic experts on sex education, "how are children ever to learn of the naturalness and the normalcy and the perfect acceptability of, say, the perversion of homosexuality, if they are not formally taught about it in their formative years? 
Perhaps our "experts" are in dire need of remedial classes in elementary biology, elementary arithmetic and elementary Western morality. 
Note how they project their own obsessions onto us; meaning, onto believers.  They accuse us of being obsessed with sexual sins, while they work feverishly to bring their abhorrent teaching to younger and younger groups of children, aiming today at even pre-kindergarten children.  They mock our sexual mores in popular entertainment, led by atheistic Hollywood, in the news and in commentary, led by atheistic journalism, in public education and in upper academia, led by atheistic academics, in the Democrat Party and even among many in the Republican Party, led by atheist-Marxists pretending to be pro-Constitutionalists (which is to say pro-Americans.) 

In current "government shut-down" news, we can see how the Obamunists and the Democrats despise Catholicism, the military, veterans and normal vacationers, while favoring all of their beloved criminal aliens, who make up a vitally important part of the Democrat Party voter base.  In the ongoing puny little 17% government shut-down, while Congress has some say in the overall spending amount, the President alone holds the checkbook and makes all the decisions on what to cut and where to spend.  He and he alone makes spending decisions. 
And he clearly cuts what he hates and spends on what he loves.  No Catholic Masses in the military; no visiting by veterans of their own memorial sites; no access to public memorial parks; no death benefits for American servicemen killed in battle; no access to public national parks by citizens who still have enough money for vacations; but an exception is made for criminal aliens to desecrate our Capital with their government protected presence. 
Meanwhile, he, his Party and his news media propagandists systematically and routinely accuse those who oppose him of heartlessness, greed, cruelty, being un-American and immoral.  The exact things that they are.  Perfect projection.  They actually, and purposely, spend considerably more money to close public roads, sidewalks and parks than would be spent to just leave them alone and let veterans and others visit memorials and parks, under the truly stupid pretext of no funds, just to stir animosity and chaos.  (Chaos is always good for Marxists, for chaos leads to revolution.) 
And the biggest part of the Democrat voter base, which is the moron vote, is still clueless about any of this, because when they watch any news at all, it is not news, but the the absolute Democrat propaganda of the mainstream media, which is censoring the truth of it, painting a happy-face on the worst of it, and outright lying to the people about it on a daily basis.  Most of the moron vote is still absolutely oblivious to the ever growing threat to Constitutional American national existence. 

Forcing immorality on the whole population is the main obsession of the Left.  All of Obamacare, especially those parts that insist on imposing contraception and abortion coverage costs on everyone in America, must be legally imposed on America, even against the will of the American citizenry.  The sovereign citizen may be damned.  Our dear leader, Comrade Barack Hussein "Kiss My Ass Because I'm Black" Obama, peace be upon him, knows best. 
Even the best of conservatism's public champions sometimes miss the insidious hidden threat contained in Obamacare.  They list and explain all of the many, many "unintended consequences" of this poorly designed system; but the point they miss is that there are no unintended consequences there.  All the consequences of the whole Obamacare Obamanation are fully intended. 
Again - they're doing it on purpose. 
The aim - the whole aim - is to bring Constitutional America down. 
And the moron vote not only does not know a Marxist when they see one, they don't even know what a Marxist is. 
So here we are. 

The Marxocrat destroyers and their allies in the Republican Party distract our attention from their true goal of national destruction with calamitous predictions about government shut-downs and even default on the gigantic American debt, and any other chaos-inducing crisis of use in distracting our attention from the Obamanation of Obamacare.  They are arguing and haggling and warning us about serious consequences of not passing an up-tick of the un-Constitutional Continuing Resolution, which is taking the place of the Constitutional Budget, which has not existed at all, ever, under the Obamunist regime. 
Constitution?  What Constitution?  We don't need no stinking Constitution!
They absolutely must raise the incredibly huge debt ceiling so that we can continue borrowing our way out of national debt, so we can continue to spend our way to national prosperity, through more and more, bigger and bigger stimulus programs. 
The statement that we might default on our debt if the debt ceiling is not raised is just a flagrant lie. 

The fact is, if the debt ceiling is not raised we would not default on our debt and the full faith and credit of America would not be on the line, under any American President other than this one.  We take in way more than enough monthly tax revenue to service our debt.  Not raising the debt ceiling would simply mean we could not legally borrow more money and increase our debt any more.  We could still pay the bills, quite easily. 
But that doesn't mean that Comrade Obama, peace be upon him, would pay those bills.  Given the chance, I believe he would default.  He and he alone holds the national check book; it is his decision to make, and, remember this: he hates America. 
Any President with the unmitigated gall to stop death benefit payments for military killed in action, and yet allow a giant rally of criminal aliens on the closed-to-American-citizens Capital Mall may be expected to do anything at all. 
He would like to destroy our credit.  That's not all.  He would like an excuse to declare an emergency.  He would like an excuse to declare martial law.  He would like an excuse to suspend elections.  He would like an excuse to suspend the Constitution.  He would like to begin loading up the cattle cars and filling up the camps. 
What more can I say?
Elections have consequences. 
It all began with atheist obsessions regarding, mostly sex; it brought us all sorts of degenerate behaviors, legally, using our thoroughly corrupted courts.  Just look at our gigantic and lucrative masturbation industry, which atheism champions under "freedom of speech."  Right.  And we're the ones with the hang-ups. 
They had to destroy our education, and they had to destroy our morality, and it looks to me like they've done it.  The real goal, all along, was worldly power. 
Well, here it is.  The moron vote doesn't even know it's being herded. 
Every single election has consequences. 

=====
Sarcastic Acronym Hover-Link Footnotes: For the convenience of those readers using devices that lack a mouse, these footnotes are provided for all webpages, in case any webpage contains any hover-links. (If you don't have a mouse, you can't "hover" it over a link without clicking just to see the simple acronym interpretation. Click any footnote link to see the acronym and a detailed explanation; "hover" the mouse over it just to see the simple interpretation.)
SLIMC1
Secularist Liberal Intellectual Media Complex
GESGOEAEOT2
Gradually, Ever So Gradually, Over Eons And Eons Of Time
PEWAG3
Punctuated Equilibrium's Wild-Assed Guess
TTRSTF4
Them There Real Scientifical-Type Fellers
TTRSPTF5
Them There Real Smart Perfesser-Type Fellers
TTRSJTF6
Them There Real Smart Journalistical-Type Fellers
SNRTACBT7
Surely No Right Thinking Adult Could Believe Today
STNSEACPB8
Surely Today No Serious Educated Adult Could Possibly Believe
WDN9
We Don't Know
BMDFP10
Baboons, Mongrel Dogs, Filthy Pigs and ...
HBAACOTE11
Human Beings Are A Cancer On The Earth
ACLU12
Anti-Christian Litigation Union
FLORMPORIF13
Flagrant Liar, Or, Mindless Parrot, Or, Innocent Fool
MEJTML14
Marxist Ends-Justify-The-Means Liar
IEJTML15
Islamic Ends-Ends-Justify-The-Means Liar
MPAV16
Marxist Principles And Values
WBESSWG17
Wise, Benign, Elite, Super-Scientific World Governance
TRMITM18
The Reason Man's In This Mess
IYI19
Intellectual Yet Idiotic
TTRSCBTF20
Them There Real Smart Catholic Bishop Type Fellers
IACMPVND21
Illegal-Alien-Criminal Marxocrat-Party-Voting Nation-Destroyers
PEJTML22
Palestinian Ends-Justify-The-Means Liar
PSYOP23
"Psychological Operation" Mind Trick
CDC24
Covid Developmentally Challenged
LGBTQ+25
Every Letter Represents A Serious Psychotic sexual Identity Disorder
[All Web Pages listed in Site Map by date-of-publication;
oldest at the top, newest at the bottom of the list.]

Culture=Religion+Politics;  Who Are We?  Vic Biorseth
The Brilliantly Conceived Organization of the USA;  Vic Biorseth
Return to the BLOG page
Return to the HOME PAGE
Subscribe to our Free E-Zine News Letter
Respond to This Article Below The Last Comment

Comment
Respond to this WebPage immediately below the last comment.
Or,
---
Date:   Wed Sep 03 2014
From:  Vic Biorseth
Comment:  
Changes pursuant to changing the website URL and name from 
Thinking Catholic Strategic Center to
Catholic American Thinker.
Pulled the trigger on the 301 MOVE IT option June 1, 2014. Working my way through all the webpages.  . 
Regards,
Vic
---
Language and Tone Statement

Please note the language and tone of this monitored Website. This is not the place to just stack up vulgar one-liners and crude rejoinders.  While you may support, oppose or introduce any position or argument, submissions must meet our high Roman Catholic and Constitutional American standards of Truth, logical rigor and civil discourse.  We will not participate in merely trading insults, nor will we tolerate participants merely trading insults.  Participants should not be thin-skinned or over sensitive to criticism, but should be prepared to defend their arguments when challenged.  If you don't really have a coherent argument or counter-argument of your own, sit down and don't embarrass yourself. Nonsensical, obscene, blindly & doggedly anti-Catholic, anti-American, immoral or merely insulting submissions will not be published here.  If you have something serious to contribute to the conversation, be prepared to back it up, keep it clean, keep it civil, and it will be published.  We humbly apologize to all religious conservative thinkers for the need to even say these things, but the Hard Left is what it always was, the New Leftist Liberals are what they are, and the Internet is what it is. 
"Clickbait" advertising links are not acceptable for posting here. 
If you fear intolerant Leftist repercussions, do not use your real name and do not include email or any identifying information.  Elitist Culturally Marxist Pure Authoritarians cannot and will not tolerate your freedom of speech or any opposition to their rigid authoritarian, anti-equality, anti-life, anti-liberty, anti-property, hedonistic, anti-Constitution, pro-Marxist, pro-Islam, anti-Catholic, anti-Christian, anti-Semitic, anti-male, sexist, pro-homosexual, anti-heterosexual, anti-white, racist, anti-Western, anti-American, Globalist, anti-Nation, blatantly immoral, totally intolerant and bigoted point of view. 
Copyrighted Material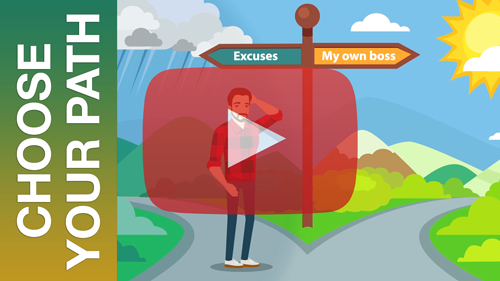 Solopreneur Opportunity Links, for a
Solo Build It WebSite