Site best viewed on a computer screen - not optimized for cell phones
Latest 50 articles published or updated here: BLOG (Web-Log) Page

The 2014 Mid-Term Elections Cometh:  Here we go again.
Next Tuesday, the 2014 Mid-Term Elections are upon us.  What are we going to do about it?
Vic Biorseth, OWM; Thursday, October 30, 2014
https://www.catholicamericanthinker.com/
Quoting from Charles Dickens' A Tale of Two Cities:

It was the best of times, it was the worst of times, it was the age of wisdom, it was the age of foolishness, it was the epoch of belief, it was the epoch of incredulity, it was the season of Light, it was the season of Darkness, it was the spring of hope, it was the winter of despair, we had everything before us, we had nothing before us, we were all going direct to Heaven, we were all going direct the other way. . . .
We have been here before, many times.  Well, not us, personally, but mankind; human history.  That knowledge is what periodically pulls me out of a deep sense of despair and hopelessness for my nation, for the larger world, for the advance of human liberty over human dependency, for the advance of light over darkness, and for the advance of truth over untruth.  From my vantage point, it all seems to be going the wrong way . . .
And rapidly.  Picking up velocity, all the time. 

Take real versus faux Freedom, for instance.  The world has many pleasures to offer; all of them potentially addictive, but the young and inexperienced don't know that.  To be addicted is to be enslaved, not free.  But the youngster becoming an adult looks forward to being "free" of parental restrictions, and to indulging in some of the pleasures of the world, some of which were previously restricted. 
You cannot name a sin that is not enslaving.  Even non-sinful pleasant things become sinful and addictive when over-indulged in.  True freedom, the only freedom that really counts, is freedom from sin, and freedom from over-indulgence, and freedom from all the pleasures of the world.  The best way to achieve this real freedom is through voluntary enslavement to Jesus Christ. 
Sounds weird, doesn't it?  But it's true.  When you properly align your will with the will of God, by so doing, you free yourself, in this world, from this world.  You are then liberated from the world.  Far more free than all those who are enslaved to some aspect of this world, and who actually think themselves more free than you. 
There are many challenges to true freedom at stake in this upcoming general election.  Most of them involve the hyping, promoting, ballyhooing and politicizing of some form of faux freedom, which will eventually enslave you, if you let it. 
And there are larger, more sinister evils at the root many of the lesser evils, concealing their true identity and their true evil intent from the voter, promising "freedom" while intending enslavement.  And smiling a political smile. 

Failure to recognize Marxism as a mortal enemy to God, religion and the only true freedom of man from the world, is now a solidly established fact of life, in America and in the larger world.  Marxism now owns the Marxocrat Party, and has so convinced the Republicrat Party of its innocence and good intentions that they actually cooperate, through bi-partisan compromise, with the systematic destruction of the American Constitution. 
Marxism's revolutionaries, agent provocateurs, fellow travelers and useful idiots are now holding all the reigns of power in the current Administration, the Congress, the Courts and, most importantly, all the unconstitutional bureaucracies that report directly to the Administration.  Which is to say, all of them. 
Marxism falsely promises to uplift the lowly and "equalize" society, feed the hungry, shelter the homeless, clothe the naked and create a worker's paradise. 
But it's a lie.  It's an elaborate Ponzi-Scheme.  Once the last hold out is incorporated into the great collective, and his wealth is properly redistributed, and the collective eats it up, the whole thing will come crashing down, for everyone will be consuming wealth, but there will be nobody left to create any of it. 
Cannibalism, anyone? 
See the Marxism pages. 

Failure to recognize Islam as a mortal enemy to God, religion and the only true freedom of man from the world, is now a solidly established fact of life, in America and in the larger world.  Moslem terrorist members of the Moslem Brotherhood are among Comrade Obama's (peace be upon him) closest advisers.  Moslems are embedded everywhere throughout the armed forces and intelligence agencies. 
Islam's revolutionaries, agent provocateurs, fellow travelers and useful idiots are, in ever growing numbers, forming, growing and metastasizing cancerous Islamic enclaves in neighborhoods in host countries all over the world.  The Koran and the preaching in every Mosque on earth teach Jihad as an integral, inseparable part of Islam, while public spokesmen within host countries loudly proclaim to all unbelievers that Islam is a religion of peace. 
Islam falsely promises a better world and the full mercy of Allah once the whole world is "evangelized" into the Ummah - the believing Islamic Community. 
But it's a lie.  Islam is an evil stratagem of dominance and conquest masquerading as a religion for deception of the enemy and recruitment purposes.  It has never changed, except in tactics.  Islam produces nothing; it creates no wealth.  Islamic economics depend entirely upon conquest, plunder, Dhimi taxes, ransom, slave trade, and open piracy.  Once the last unbelieving hold-out is dominated, the whole thing will come crashing down, for there will be no one left to take anything from.  
Cannibalism, anyone? 
See the Islam pages. 

Failure to recognize Tea Party enemies among the Republicrat Party members who play-act at conservatism for political reasons may be the greatest danger to the Constitution in this whole election process.  While the Marxocrat Party is out to permanently destroy - i.e., reduce to an inconsequential level of power - the Republicrat Party, the goal of the Republicrat Party is less to oppose the Marxocrat ambitions than it is to crush the Tea Party movement. 
Republicrat Party liars, with John Boehner and Mitch McConnell in the lead, are far more interested in their little pieces of the new American Big Government System, and their places at the cooperative, earmark, political pork barrel feeding trough, Crony-Capitalism, lobbyist favors, celebrity-hood, money, and news media spotlight. 
In truth, they oppose nothing that's going on.  Parse their words, and you will see that they support Obamaunism and the Marxocrat agenda completely, at least until the Tea Party is crushed.  They apportion no Party support and no Party treasure to Tea Party candidates, but only to Tea Party opponents in primaries. 
They loudly proclaim their opposition to Obamacare, but note well how they promote a program not to repeal, but rather, to "repeal and replace" Obamacare.  Indicating that they, too, believe the federal government is perfectly qualified to practice medicine and to practice medical insurance.  They have no intention of getting the highest level of government out of health care completely.  They would have us believe that they can do it better than the Marxocrats. 

Right. 

They loudly proclaim their opposition to "executive" action toward amnesty, but they push their own version of amnesty titled "Comprehensive Immigration Reform".  They are liars.  As soon as they take the Senate, if they take the Senate, they will put a falsely titled amnesty bill on Obama's desk and he will sign it.  Watch and see. 
Faux conservatives like Rand Paul will stand up, look you right in the eye and lie about it.  He will say the Comprehensive Immigration Reform is not amnesty, but it is amnesty, and he knows it.  If a criminal alien stands as an indictable criminal one moment, and the next, after the signing of some bill, is no longer indictable as a criminal, even though he still had committed the crime, that is amnesty, definitively. 
Rand Paul, Marco Rubio, any of them, can lie about it all they want to; it remains amnesty, and eventually, these once criminal but no longer criminal aliens will gain citizenship and vote legally rather than illegally, as they do now. 
They will not do one damned thing to cut the spending or reduce the government.  They want big government.  They need it. 

I'm not saying not to vote for these lying creeps, for this is a general election.  The primaries are over, and it's too late now to get rid of them.  If we don't all vote solidly Republicrat this election, there may be no opportunity to support Tea Party candidates again, or for the Tea Party to ever take over the reigns of Party power from these treacherous lying bastards. 
Hold your nose and vote again, and remember for the future who is real and who is false. 

Failure to recognize Obamunist intentions post election means possible failure to properly undo them later.  Comrade Obama, peace be upon him, needs to be impeached as soon as the Republicrats take the Senate, if they take the Senate.  But the Republicrat leadership is quite unlikely to do that.  Some of them may actually be in on the game. 
Barring Obama fighting for his political life, he will pardon and free more dangerous criminals, pardon and free more terrorists, possibly closing GITMO, promote travel between ebola infected countries and America, destabilize more "not-Islamic-enough" Islamic lands, grant amnesty by executive action, approve a flood of green cards to illegals and to people not even here yet, and generally create, exacerbate and grow as many crises as he can between now and the 2016 elections. 
He will do more than this; much more.  Watch and see.  The advance of Marxism depends entirely upon crisis.  This whole Presidency has been a Presidency of crises, for Marxists and Marxism lives or dies by inducing and resolving, or seeming to resolve, crises. 
Obama bears malice toward this nation, he means to do as much harm to her as possible, and he hopes to transform her into an impoverished third-world Marxist dictatorship.  You cannot name anything he has done in office that was and is not harmful to America.  Yet many, perhaps most, still believe he is simply stupid, or "in over his head".  Failure to recognize his true intentions may be fatal for our liberty and for our Constitution. 

Note well that, as we said in the Fixing It All pages and in the Cut The Spending pages, whatever he has done and whatever he may do that is unconstitutional or criminal can be undone by simple declaration of unconstitutionality and nullity, by a President or a Congress with the forethought, love of country and guts to just go ahead and do it. 
We shall see. 
See the Obamunism pages. 

Failure to recognize anti-Catholicism among the Cardinals, Bishops and Priests of the Church, even as we faithful go about our Catholic business, may prove to be the most dangerous failure of all.  It strikes at the very root of Western Civilization itself.  I don't know where all this "ordained" anti-Catholicism was ever born, but If I had to guess, I would bet that the disgraced Cardinal Bernardin was, at least, present at the event. 
Bernardin was near the center, if not the center, of the huge mountain of clerical homosexual - sex abuse scandals and cover-ups.  He started and championed the infamous "Call to Action" movement to bring active homosexual perversion into the Catholic Church.  As a close buddy of the pre-President Comrade Obama, peace be upon him, Bernardin paid, with Chicago Archdiocese funds, for Obama's Community Organizing training at a typical Saul Alinsky organizing group in Los Angeles.  Obama later praised Bernardin for teaching him "Social Justice" from out of the newly invented "Seamless Garment" theology. 
Bernardin's Seamless Garment evil stupidity teaches that all sin is pretty much the same, and we should not rank sins, such as abortion, or sodomy, to be any worse than, say, poverty.  Not that poverty is a sin, but the causes of poverty are sins.  And what are the causes of poverty?  Well, not just lack of industry (i.e., personal industriousness) or misfortune, but, - wait for it - Capitalism.  Right. 

Now, since Capitalism is no engineered or planned or controlled system of man, but a natural thing, the disciple of "Seamless Garment" theology needs to look elsewhere for the true sinner(s) at the imagined source of poverty.  Capitalism is nothing more than a free market, which automatically comes into being when men enjoy personal liberty, the right to own private property, and the ability to make commercial transactions with each other.  That's all Capitalism is. 
So that is what must be attacked.  If the goal - the elimination of poverty - is to be achieved, then absolute Redistribution of property must be used, and that means, of course, the adoption of all the lies of Marxism.  What this boils down to is the need to attack whatever opposes the Marxist ideal of equality of everything.  And that means attacking Constitutional America. 
Our core American organizational philosophy - our Christian religion, our Declaration of Independence, and our Constitution - are identified as the root causes of poverty in the world.  Because they oppose Marxist equality of everything.  That kind of equality is quite impossible, and it is merely a Marxist smokescreen hiding true revolutionary and dictatorial ambitions.  Marxism is, itself, a lie. 

Considering all this Seamless Garment crap, is it any wonder that today we have Cardinals like Dolan, who winks and nods at sodomy and active homosexuality in his Archdiocese, or Wuerl, who never met an obstinate unrepentant sinner he couldn't give Eucharist to, or Kasper, who would bless marital infidelity and indissolubility?  Or even Pope Francis, who openly promotes Marxist redistributionism over Capitalism? 
Here's a brief current video that highlights what we're talking about here:
http://www.churchmilitant.tv/platform/?today=2014-10-30
The problem began long ago, with the death of anathema.  The inability, due to political correctness, to anathematize and shun abomination.  Ever.  The only thing the majority of American Bishops would ever anathematize now is the very notion of anathema itself.  Now, as a direct result, we have abomination anathematizing the practice of Christianity, with the support of the now secularized, atheistic and ever increasingly anti-Christian American legal system and court system. 
The Church - at least in America - no longer champions Truth.  Some Bishops here and there, but not the majority. 

Bottom line, in every category, if you fail to even recognize your real enemy, you thereby doom yourself to lose your war.  And this is a war.  It is waged between Truth, and falsehood. It is being waged in the Church, and in the Culture. 

If you would stand in the Truth, then you had damned well better get out and vote the Truth this coming Tuesday. 
As for me and my house, we will serve the lord. 

=====
Sarcastic Acronym Hover-Link Footnotes: For the convenience of those readers using devices that lack a mouse, these footnotes are provided for all webpages, in case any webpage contains any hover-links. (If you don't have a mouse, you can't "hover" it over a link without clicking just to see the simple acronym interpretation. Click any footnote link to see the acronym and a detailed explanation; "hover" the mouse over it just to see the simple interpretation.)
SLIMC1
Secularist Liberal Intellectual Media Complex
GESGOEAEOT2
Gradually, Ever So Gradually, Over Eons And Eons Of Time
PEWAG3
Punctuated Equilibrium's Wild-Assed Guess
TTRSTF4
Them There Real Scientifical-Type Fellers
TTRSPTF5
Them There Real Smart Perfesser-Type Fellers
TTRSJTF6
Them There Real Smart Journalistical-Type Fellers
SNRTACBT7
Surely No Right Thinking Adult Could Believe Today
STNSEACPB8
Surely Today No Serious Educated Adult Could Possibly Believe
WDN9
We Don't Know
BMDFP10
Baboons, Mongrel Dogs, Filthy Pigs and ...
HBAACOTE11
Human Beings Are A Cancer On The Earth
ACLU12
Anti-Christian Litigation Union
FLORMPORIF13
Flagrant Liar, Or, Mindless Parrot, Or, Innocent Fool
MEJTML14
Marxist Ends-Justify-The-Means Liar
IEJTML15
Islamic Ends-Ends-Justify-The-Means Liar
MPAV16
Marxist Principles And Values
WBESSWG17
Wise, Benign, Elite, Super-Scientific World Governance
TRMITM18
The Reason Man's In This Mess
IYI19
Intellectual Yet Idiotic
TTRSCBTF20
Them There Real Smart Catholic Bishop Type Fellers
IACMPVND21
Illegal-Alien-Criminal Marxocrat-Party-Voting Nation-Destroyers
PEJTML22
Palestinian Ends-Justify-The-Means Liar
PSYOP23
"Psychological Operation" Mind Trick
CDC24
Covid Developmentally Challenged
LGBTQ+25
Every Letter Represents A Serious Psychotic sexual Identity Disorder
[All Web Pages listed in Site Map by date-of-publication;
oldest at the top, newest at the bottom of the list.]

Culture=Religion+Politics;  Who Are We?  Vic Biorseth
The Brilliantly Conceived Organization of the USA;  Vic Biorseth
Return to the BLOG page
Return to the HOME PAGE
Subscribe to our Free E-Zine News Letter
Respond to This Article Below The Last Comment

Comment
Respond to this WebPage immediately below the last comment.
Or,
---
Date:  Sat Nov 01 07:00:09 2014
From:  Salvatore
Email:   
Location:  Spokane
Comment: 
Why don't you give us your picks for the election?

---
Date:  Sat Nov 01 2014
From:  Vic Biorseth
Comment:  
Salvatore:
Because I have so often been disappointed by my picks in the past; I don't want to recommend anyone to others when the recommendation may turn out to be a major disappointment, i.e., Marco Rubio, Rand Paul, etc.  I have high hopes for the likes of Ted Cruz, Mike Lee, and a few others.  But, having been burnt, I am shy of recommending anyone to others. 
We have researched every candidate for every office in our precinct and Congressional district, and we have written down every name we intend to vote for, and made a decision for every issue.  But that is here, in our little piece of the world, for us. 
The only one we have seen who still holds our attention as a seemingly unshakable, highly moral American Constitutionalist is Sarah Palin, who isn't on any ballot. 

Regards,
Vic
---
Date:  Sun Nov 02 20:26:21 2014
From:  John
Email:   jbubs55@comcast.net
Location:  Wyoming, Pa
Comment: 
"If we don't all vote solidly Republicrat this election, there may be no opportunity to support Tea Party candidates again, or for the Tea Party to ever take over the reigns of Party power from these treacherous lying bastards."
Vic, my friend, I do not like these odds at all, and only because I believe that already we are playing with the house money.

---
Date:  Sun Nov 09 10:23:15 2014
From:  John
Email:   jbubs55@comcast.net
Location:  Wyoming, PA
Comment: 
From Breitbart News, November 9, 2014
"Establishment Republicans, who had vowed to thwart the Tea Party, succeeded in electing new lawmakers who are, for the most part, less rebellious. And (sic) when the new Congress convenes in January, the Republican leaders who will take the reins will be mainly in the mold of conservatives who have tried to keep the Tea Party in check."
As I suspected, we citizens are now playing with the house money. The political charade goes on.

---
Date:  Sun Nov 09 2014
From:  Vic Biorseth
Comment:  
John:

Yeah, we can see it coming. 
"conservatives who have tried to keep the Tea Party in check" most certainly are not conservatives.  They try real hard to look like conservatives, walk like conservatives, talk like conservatives, but they work to "compromise" to the detriment of the Constitution, and there's nothing conservative about that. 
They will impeach no one. 
They will beat Comrade Obama (peace be upon him) to the punch, and send an amnesty bill for him to sign, under the false title of Comprehensive Immigration Reform.  Quick, before the new members ares sworn in.  And he will sign it, but that's not all he will do.  Watch and see. 
They will not repeal Obamacare; they will offer different versions of it, for him to sign.  Watch and see. 
They will do everything in their power to bully and intimidate new members of the House and the Senate to get on board with the Republicrat Party Professionals, play Party ball, and drop all this Tea Party business.  Watch and see. 

Regards,
Vic
---
Date:  Wed Nov 19 2014
From:  Vic Biorseth
Comment:  
To John:
I apologize for not picking up on the "playing with house money" phraseology earlier.  In an unrelated conversation with a friend the word "Shill" rang an old memory gong in my aging head.  Casinos and gambling houses employ "Shill" workers who play with house money.  They are not really gambling; they are plants, put there to add excitement to the game and attract others to the game.  It is their job to draw real gamblers into the game. They are in on it; they are in cahoots with the house. 

But they are secretly playing with house money, for pay, and whatever they win goes back to the house when the game is done. 
I remembered your comments above, and came back to re-read them.  You are quite correct.  Many of the professional Republicrat Party operatives, and even many more among the voters, whether they know it or not, are acting as shills in some way for the larger Marxist agenda.  Some are "fooled" into cooperation, some are actually in on the game, and willing participants. 
The continuing flood of discovered "Gruber" lies re Obamacare and now illegal immigration highlight what we're talking about.  Gruber simply forgot the first rule of being a good shill:  the party being attracted into the game is not supposed to know you are playing with house money. 
I think Gruber is merely being professorial.  He is in teaching mode, every time he opens his mouth.  He is teaching "students" how to fool all the non-Marxist Rubes. 
Obviously, the Media is in on it.  All the big time, powerful Republicrats are in on it.  Academia is in on it.  Celebrity and show-biz is in on it.  They are all acting surprised, but that's all show.  The only thing they're upset about is that one of them has been exposed as a shill. 
But that was just him, not any of them.  Right? 
Right. 

Regards,
Vic
---
Language and Tone Statement

Please note the language and tone of this monitored Website. This is not the place to just stack up vulgar one-liners and crude rejoinders.  While you may support, oppose or introduce any position or argument, submissions must meet our high Roman Catholic and Constitutional American standards of Truth, logical rigor and civil discourse.  We will not participate in merely trading insults, nor will we tolerate participants merely trading insults.  Participants should not be thin-skinned or over sensitive to criticism, but should be prepared to defend their arguments when challenged.  If you don't really have a coherent argument or counter-argument of your own, sit down and don't embarrass yourself. Nonsensical, obscene, blindly & doggedly anti-Catholic, anti-American, immoral or merely insulting submissions will not be published here.  If you have something serious to contribute to the conversation, be prepared to back it up, keep it clean, keep it civil, and it will be published.  We humbly apologize to all religious conservative thinkers for the need to even say these things, but the Hard Left is what it always was, the New Leftist Liberals are what they are, and the Internet is what it is. 
"Clickbait" advertising links are not acceptable for posting here. 
If you fear intolerant Leftist repercussions, do not use your real name and do not include email or any identifying information.  Elitist Culturally Marxist Pure Authoritarians cannot and will not tolerate your freedom of speech or any opposition to their rigid authoritarian, anti-equality, anti-life, anti-liberty, anti-property, hedonistic, anti-Constitution, pro-Marxist, pro-Islam, anti-Catholic, anti-Christian, anti-Semitic, anti-male, sexist, pro-homosexual, anti-heterosexual, anti-white, racist, anti-Western, anti-American, Globalist, anti-Nation, blatantly immoral, totally intolerant and bigoted point of view. 
Copyrighted Material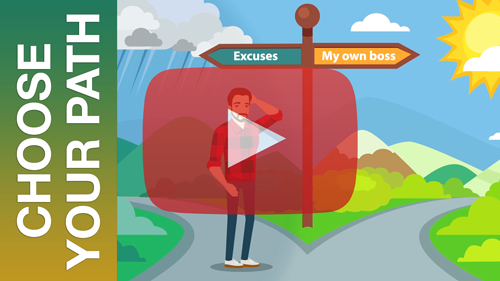 Solopreneur Opportunity Links, for a
Solo Build It WebSite