Download a Permanent Printable PDF Version of This Article.

The Treachery and Treason Pages.
Where all the political lies, deceit and deception are leading us.
Another anniversary of 9/11 approaches; what lies beyond?
Vic Biorseth, OWM; Friday, September 05, 2014
http://www.CatholicAmericanThinker.com/
My spare time these days, what little there is of it, is spent mostly on working my way through these webpages doing the few things necessary since changing the site name from Thinking-Catholic-Strategic-Center to CatholicAmericanThinker.  To that end, each of the many webpages in the website needs a little tweaking.  At some point in the process, I started doing one "Major Site Challenges" group (see the Left margin link-sets) at a time, systematically working through related pages.  Last night I finished the Treachery and Treason Pages, and reflecting on them inspired this new page. 
What keeps coming back to the forefront of my worries is the fact that so many Americans do not recognize the threat itself, let alone the seriousness of the threat, that looms before them.  It is this insidious, unrecognized threat that moved me to recently add the following notice to the Home Page of this website:

Notice:
This Website un-apologetically favors divisiveness over inclusiveness, in religion, ideology and politics, as food-for-thought for the serious Judaeo-Christian thinker.   As such, it is more interested in quality than quantity of audience.  It is not written for the unengaged or the semi-literate with a short attention span.  It is written to feed that remnant fraction of Americans who will hopefully form the decent, truth-centered citizenry who will successfully continue the unique and on-going American Revolution.
The three completely incompatible, sworn, implacable mortal enemy religious, ideological and political arguments under contention in every single geopolitical contest today are:
The original and continuing American Revolution;
The original and continuing Marxist Revolution;
The original and continuing Islamic Revolution.
There is absolutely no possible compromise settlement point between Christianity and any variation of Marxism, or between Christianity and mainstream Islam, in which Christianity survives. 
There is absolutely no possible compromise settlement point between Constitutional America and any variation of Marxism, or between Constitutional America and mainstream Islam, in which the American Constitution survives. 
Christianity and Judaism, alone, share the Two Great Commandments: Love of God, and Love of Neighbor. 

Christianity and Judaism differ only in interpretation and application of the Love Of God Commandments, or, Theology.
Christianity and Judaism, alone, are absolutely compatible in the interpretation and application of the Love Of Neighbor Commandments, or, Morality. 
That is exactly the same situation that exists between Catholicism and Protestantism, and between each and every Protestant denomination and every other Protestant denomination. 
Judaeo-Christian believers who differ in Theology are Political brothers.
Co-dependent political brothers.  Politics is where we join hands. 

Only those who live in the Judaeo-Christian Ethos automatically recognize and love the Declaration of Independence and the Constitution, and therefore are in need of little or no police or government control to keep them "within the law", so long as the law is representative law, and thus is representative of the Judaeo-Christian Ethos of the people. 
Only Judaeo-Christian believers are capable of self-governance.  Liberty itself demands citizens who seek to live virtuous lives. 

My concern is that the threat of Marxism, in every variant from, and the threat of mainstream Islam are not even recognized by most of the American population.  They are right here among us, and they are not recognized as any kind of threat.  In point of fact, they are now deeply involved in ruling us. 
Take a look at the "Pillars of Communism" from the Communist Manifesto, and compare them to the current Marxocrat Party platform, agenda and overall philosophy. 

The Pillars of Communism

1. Abolition of property in land and application of all rents of land to public purposes.
2. A heavy progressive or graduated income tax.
3. Abolition of all rights of inheritance.
4. Confiscation of the property of all emigrants and rebels.
5. Centralization of credit in the banks of the state, by means of a national bank with state capital and an exclusive monopoly.
6. Centralization of the means of communication and transport in the hands of the state.
7. Extension of factories and instruments of production owned by the state; the bringing into cultivation of waste lands, and the improvement of the soil generally in accordance with a common plan.
8. Equal obligation of all to work. Establishment of industrial armies, especially for agriculture.
9. Combination of agriculture with manufacturing industries; gradual abolition of all the distinction between town and country by a more equable distribution of the populace over the country.
10. Free education for all children in public schools. Abolition of children's factory labor in its present form. Combination of education with industrial production, etc.
The close relationship of the Democrat Party and Communism becomes more obvious when you look at all the extra-constitutional and flat out un-constitutional bureaucracies, administrations and "Soviets" we spoke about in the Cut the Spending Pages, and the Fixing America Pages.  All of them are out of constitutional scope, at the very least.  Yet they exist, and they grow, and they reproduce. 

The sole responsibility of American constitutional federal government is to govern, and that's it.  None of those many mundane details of private life and private property should even be addressed in legislation, execution or adjudication of American Constitutional Federal Law.  
But it gets worse. 
In 1958, The Naked Communist (Dr. Leon Skousen) was published.  It contained the International Communist Party's secret Goals of Communism in Non-Communist Lands, a list of 45 goals for all good Revolutionaries to promote, while pretending to be other than Communists.  They work to dissolve nations; in America, they work to dissolve the Constitution and the Constitutional Republic that it forms. 
The Honorable A. S. Herlong Jr., Democrat, Florida, read these goals into the Congressional Record, speaking from the floor of the United States House of Representatives, January 10, 1963, as follows:

Goals of Communism in Non-Communist Lands

U.S. acceptance of coexistence as the only alternative to atomic war.
U.S. willingness to capitulate in preference to engaging in atomic war.
Develop the illusion that total disarmament by the United States would be a demonstration of moral strength.
Permit free trade between all nations regardless of Communist affiliation and regardless of whether or not items could be used for war.
Extension of long-term loans to Russia and Soviet satellites.
Provide American aid to all nations regardless of Communist domination.
Grant recognition of Red China. Admission of Red China to the U.N.
Set up East and West Germany as separate states in spite of Khrushchev's promise in 1955 to settle the German question by free elections under supervision of the U.N.
Prolong the conferences to ban atomic tests because the United States has agreed to suspend tests as long as negotiations are in progress.
Allow all Soviet satellites individual representation in the U.N.
Promote the U.N. as the only hope for mankind. If its charter is rewritten, demand that it be set up as a one-world government with its own independent armed forces.
Resist any attempt to outlaw the Communist Party.
Do away with all loyalty oaths.
Continue giving Russia access to the U.S. Patent Office.
Capture one or both of the political parties in the United States.
Use technical decisions of the courts to weaken basic American institutions by claiming their activities violate civil rights.
Get control of the schools. Use them as transmission belts for socialism and current Communist propaganda. Soften the curriculum. Get control of teachers' associations. Put the party line in textbooks.
Gain control of all student newspapers.
Use student riots to foment public protests against programs or organizations which are under Communist attack.
Infiltrate the press. Get control of book-review assignments, editorial writing, policymaking positions.
Gain control of key positions in radio, TV, and motion pictures.
Continue discrediting American culture by degrading all forms of artistic expression. An American Communist cell was told to "eliminate all good sculpture from parks and buildings, substitute shapeless, awkward and meaningless forms."
Control art critics and directors of art museums.
Eliminate all laws governing obscenity by calling them "censorship" and a violation of free speech and free press.
Break down cultural standards of morality by promoting pornography and obscenity in books, magazines, motion pictures, radio, and TV.
Present homosexuality, degeneracy and promiscuity as "normal, natural, healthy."
Infiltrate the churches and replace revealed religion with "social" religion. Discredit the Bible and emphasize the need for intellectual maturity which does not need a "religious crutch."
Eliminate prayer or any phase of religious expression in the schools on the ground that it violates the principle of "separation of church and state."
Discredit the American Constitution by calling it inadequate, old-fashioned, out of step with modern needs, a hindrance to cooperation between nations on a worldwide basis.
Discredit the American Founding Fathers. Present them as selfish aristocrats who had no concern for the "common man."
Belittle all forms of American culture and discourage the teaching of American history on the ground that it was only a minor part of the "big picture." Give more emphasis to Russian history since the Communists took over.
Support any socialist movement to give centralized control over any part of the culture—education, social agencies, welfare programs, mental health clinics, etc.
Eliminate all laws or procedures which interfere with the operation of the Communist apparatus.
Eliminate the House Committee on Un-American Activities.
Discredit and eventually dismantle the FBI.
Infiltrate and gain control of more unions.
Infiltrate and gain control of big business.
Transfer some of the powers of arrest from the police to social agencies. Treat all behavioral problems as psychiatric disorders which no one but psychiatrists can understand or treat.
Dominate the psychiatric profession and use mental health laws as a means of gaining coercive control over those who oppose Communist goals.
Discredit the family as an institution. Encourage promiscuity, masturbation and easy divorce.
Emphasize the need to raise children away from the negative influence of parents. Attribute prejudices, mental blocks and retarding of children to suppressive influence of parents.
Create the impression that violence and insurrection are legitimate aspects of the American tradition; that students and special-interest groups should rise up and use "united force" to solve economic, political or social problems.
Overthrow all colonial governments before native populations are ready for self-government.
Internationalize the Panama Canal.
Repeal the Connally reservation so the United States cannot prevent the World Court from seizing jurisdiction over domestic problems. Give the World Court jurisdiction over nations and individuals alike.
Marxism knew then, and it knows now, that the sole existing impediment to the continuing Marxist Revolution is the continuing American Revolution.  Go down the list, point by point, and recognize the progress Marxism has made here, and how Marxism has absolutely commandeered the Democrat Party. 

Throughout the Cold War, the only thing preventing the Iron Curtain and the Bamboo Curtain from forcibly encompassing more nations was the existence of American military power, and the will to use it.  Well, the old Soviet Union is gone, but Marxism is still here, and the old Soviet Union appears to be coming  back, does it not?  Meanwhile, look what's happening here at home ...
We know that Comrade Obama (peace be upon him) was raised a Marxist, by Marxists, and that his parents, mentors and teachers were Marxist - at least those who were not Moslem.  Some may have been both. 
Mises told us that

With that in mind, along with the quote from Marx himself that

Democracy is the road to socialism
we begin to understand what the anti-Americans in elected office in America have been doing the last hundred years plus.  Woodrow Wilson's 17th Amendment turned the Senate into merely another popularly elected body, identical to the House.  Madam Hillary's ambition to abolish the Electoral College would destroy the Republic completely and leave us with a nearly pure Democracy, to the wild cheers of Marxists everywhere.  Democracy is the path to Socialism, which is the path to eventual economic failure, chaos and, guess what, Revolution. 
Comrade Obama (peace be upon him) is putting all of this on steroids.  Consider all of the Communists, Anarchists, Progressive-Marxists and assorted Leftists among his bureaucratic appointees, and note that they were not approved by the Senate or anyone, they were not vetted, they were merely appointed, by him. 
Here's the list. 

The first post-inaugural list of bureaucratic "Czars" appointed by Comrade Obama, peace be upon him.

Afghanistan Czar - Richard Holbrooke
AIDS Czar - Jeffrey Crowley
Auto Recovery Czar - Ed Montgomery
Border Czar - Alan Bersin
California Water Czar - David J. Hayes
Car Czar - Ron Bloom
Central Region Czar - Dennis Ross
Climate Czar - Todd Stern
Domestic Violence Czar - Lynn Rosenthal
Drug Czar - Gil Kerlikowske
Economic Czar - Paul Volcker
Energy and Environment Czar - Carol Browner
Faith-Based Czar - Joshua DuBois
Government Performance Czar - Jeffrey Zients
Great Lakes Czar - Cameron Davis
Green Jobs Czar - Van Jones
Guantanamo Closure Czar - Daniel Fried
Health Czar - Nancy-Ann DeParle
Information Czar - Vivek Kundra
Intelligence Czar - Dennis Blair
Mideast Peace Czar - George Mitchell
Pay Czar - Kenneth R. Feinberg
Regulatory Czar - Cass R. Sunstein
Science Czar - John Holdren
Stimulus Accountability Czar - Earl Devaney
Sudan Czar - J. Scott Gration
TARP Czar - Herb Allison
Technology Czar - Aneesh Chopra
Terrorism Czar - John Brennan
Urban Affairs Czar - Adolfo Carrion Jr
Weapons Czar - Ashton Carter
WMD Policy Czar - Gary Samore
The neat thing about bureaucrats - from the Marxist point of view - is that they can "regulate".  They make regulations with full force of law, bypassing the legislative process completely, and there is nothing you can do about it. 

Constitution?
What Constitution?
We don't need no stinking Constitution!

We are more and more being "Administered" rather than Governed, by pure appointees of the sitting Dictator.  And, it seems to me, nobody sees it or recognizes it for what it is. 
But it gets worse ...
When we look at the other anti-American geo-political force to be reckoned with - Islam - we see the same thing: our current sitting government is in bed with our sworn, implacable, mortal enemy.  In case you missed it, or never saw it, lets refresh on the goal of Islam, and it's very reason for being, from the Koran:

Fight those who do not believe in Allah, nor in the latter day, nor do they prohibit what Allah and His Apostle have prohibited, nor follow the religion of truth, out of those who have been given the Book, until they pay the tax in acknowledgment of superiority and they are in a state of subjection.
– Koran Sura 9:29.
Those are the words of the prophet Mohammed, recorded in the Koran.  So long as the Koran exists and is read, and so long as those words are in it, wherever they are read, someone who reads them will swear a blood oath and become a Jihadi warrior.  And someone else will "organize" other Jihadis into secret cells, or into marauding bands, or into an army.  This is mainstream Islam we're talking about here.  All of them will not do it, but damned few of them will fail to support it in some way.  That's the way it is. 
It's in the Koran. 
Now, the "Mother of All Jihadist" organizations is the notorious Muslim Brotherhood.  It gave birth to Al Queda, among other terrorist groups.  It is involved in multiple Islamic governments and multiple terrorist groups, including international terrorism.  It is itself listed and recognized as a terrorist group.  It is also near and dear to Comrade Obama, peace be upon him. 
Here are a few of his closest advisers. 

Muslim Brotherhood Close Presidential Advisers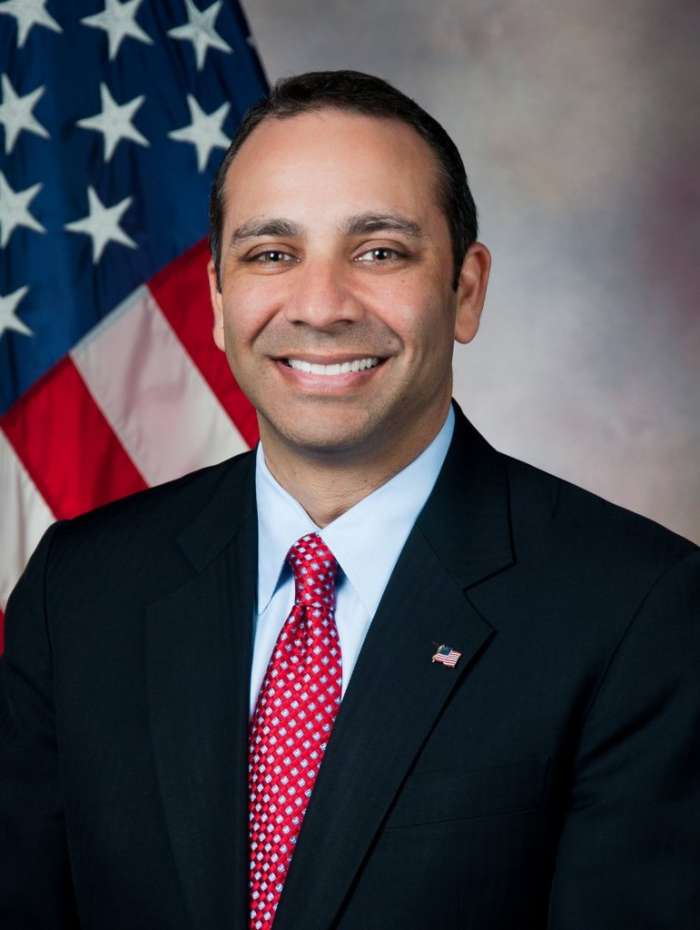 Muslim Brotherhood Member:

Arif Alikhan
Assistant Secretary for Policy Development for the U.S. Department of Homeland Security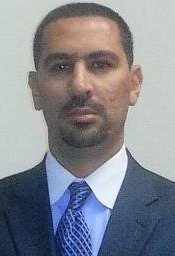 Muslim Brotherhood Member:
Mohammed Elibiary
U.S. Homeland Security Adviser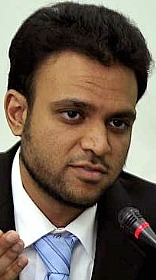 Muslim Brotherhood Member:
Rashad Hussain
Special U.S. Envoy to the Organization of the Islamic Conference(OIC)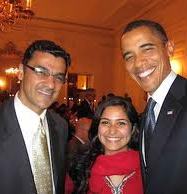 Muslim Brotherhood Member:
Salam al-Marayati
Obama Adviser and founder of the Muslim Public Affairs Council and is its current executive director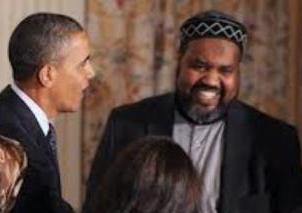 Muslim Brotherhood Member:
Imam Mohamed Magid-
Obama's Sharia Czar from the Islamic Society of North America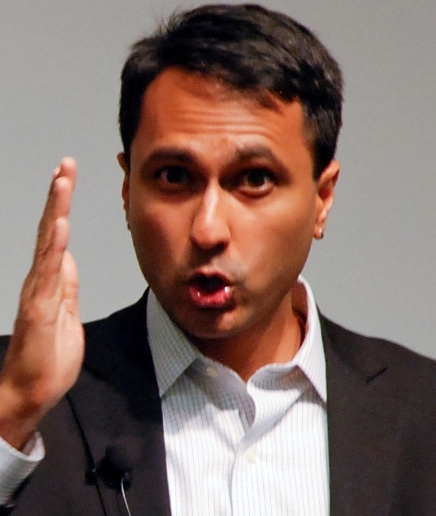 Muslim Brotherhood Member:
Eboo Patel-
Advisory Council on Faith-Based Neighborhood Partnerships    
So, our sworn enemies are advising our President on how to deal with our sworn enemies.  See? 
If these Presidential Advisers are examples of deeply imbedded enemies in the American government itself, what sort of enemies do you suppose might be standing next to your relatives, friends and neighbors in the ranks of the American military? 
Here is the American Loyalty Oath, falsely sworn to by the pathological liar who is our current twice elected President:

I do solemnly swear (or affirm) that I will faithfully execute the Office of President of the United States, and will to the best of my Ability, preserve, protect and defend the Constitution of the United States.
Note well that this loyalty oath is to the law, not the nation, not the territory, not the people; he falsely swore to defend the Constitution, which is the supreme law of the land, and which actually "constitutes" America.  It is the Constitution, and this loyalty oath, that makes of us a nation of laws and not merely another nation of men, with changing whims, moods and fancies. 
Every Senator, every Representative, every Supreme Court Justice, every high government official, every soldier, sailor, airman, marine and coast-guardsman swears a similar loyalty oath to the Constitution of the United States of America.  They swear to defend the Constitution " ... against all enemies, foreign and domestic." 

There is no way that any Marxist, of any variety, can truthfully swear such a loyalty oath to the American Constitution, because every tenet and facet of Marxism diametrically opposes the American Constitution. 
There is no way that any Moslem, of any variety, can truthfully swear such a loyalty oath to the American Constitution, because all the mandates, purposes and goals of Islam are diametrically opposed to the American Constitution. 

But it still gets worse ...

Now, you probably know that Comrade Obama is, among other things, an Alinskyite.  That is, a Community Organizer.  And that Madam Hillary was enthralled to actually meet Saul Alinsky, was inspired by him, and even wrote her college thesis on him.  But I'm not sure you knew that Alinsky dedicated his Rules for Radicals to Lucifer, or that you are familiar with his famous quote,
Organizing is a euphemism for revolution. 

What Alinskyism is all about, and what Madam Hillary was so thrilled about, and what Comrade Obama learned, practiced and taught, is all about how to destroy Constitutional America, using deceit and treachery, from the inside.  Put on a suit and tie, smile your way into the enemy organization, and then take it down, from the inside. 
That's Alinskyism. 
But it gets worse ...

We have slews of Priests, Bishops, Cardinals and even multiple Popes now, publicly propagandizing the straw villains of "growing income gaps" and "growing wealth gaps" and thus encouraging violation of Thou shalt not covet. 
They demand Redistribution of Private Property thus encouraging violation of Thou shalt not steal. 
They insist that government - even global government - forcibly do this Redistribution, thereby violating the ancient Rule of Subsidiarity. 
They have bought into the lies of Marxism, whether through being made into Marxism's Useful Idiots, or having been converted into Marxism's evil conspirators. 

We should not be too surprised, when we look at how the Church has fallen away from tradition and discipline, and, I believe, true spiritual faith.  Here's a blast from the past, Mother Angelica, telling it like it is:
http://www.churchmilitant.tv/daily/?today=2014-09-04
Lord, how we miss her! 
The real goals of Comrade President Barack Hussein Kiss my ass because it's black Obama (peace be upon him) appear to me to be these:
To sideline if not delete the American Constitution.
To fundamentally transform America from a first world nation into an impoverished third world nation. 

To make himself a dictator and live like a king. 

He is making rapid, strong progress in all three areas, and nobody is stopping him. 
He was elected, twice, because of Marxocrat Party, Marxocrat education and Marxocrat journalism false propaganda that got voters to look at his blackness rather than at who he is.  It was "time" for a black President.  Just as there are thundering herds of Marxocrats today who will support Madam Hillary, not because of who she actually is, but because it is "time" for a woman President. 
Political Correctness runs elections.  To hell with the Constitution. 

I don't know what more to say.  Do you understand why I keep falling into despair?  If we don't take the Senate with enough of a margin to successfully impeach this guy, we are done as a nation.  If we impeach him before we control the Senate, the Marxocrat controlled Senate will turn the trial into a media circus, and then acquit him just before the November mid term elections.  We can only do it after the elections, and then only if we have enough Senate seats to actually convict him. 
What else can I say?
Elections have consequences. 

=

Evil in the Church Section:  Added Wednesday, September 10, 2014.  Church Militant TV is doing a series on evil permeating the highest ranks of the Church in America, taking up where Mother Angelica left off, and this needs to be publicized as widely as possible.  Updated again September 11, 2014. 
These are the Catholic Faith treachery and treason links.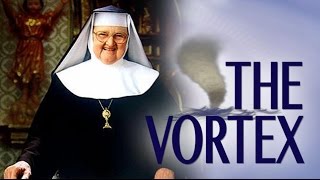 Moving The Needle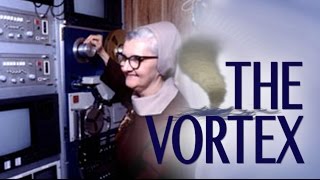 The Battle Heats Up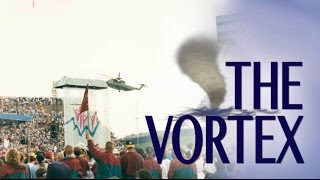 Go Get 'em Mother
Spiritually Insane Bishops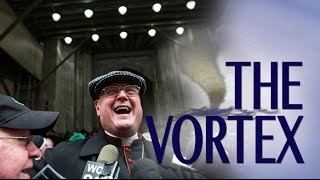 Wicked Bishops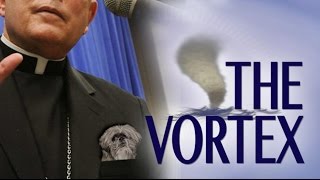 Unfaithful Bishops and Catholic Media
Catholic Establishment Media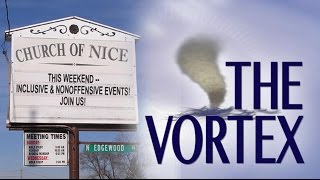 They Totally Don't Get It
=====
Footnotes:
Smart-Assed Acronym Hover-Link Footnotes: For the convenience of those readers using devises that lack a mouse, these footnotes are provided for all webpages, in case any webpage contains any hover-links. (If you don't have a mouse, you can't "hover" it over a link without clicking just to see the simple acronym interpretation.)
SLIMC1
Secularist Liberal Intellectual Media Complex
GESGOEAEOT2
Gradually, Ever So Gradually, Over Eons And Eons Of Time
PEWAG3
Punctuated Equilibrium's Wild-Assed Guess
TTRSTF4
Them There Real Scientifical-Type Fellers
TTRSPTF5
Them There Real Smart Perfesser-Type Fellers
TTRSJTF6
Them There Real Smart Journalistical-Type Fellers
SNRTACBT7
Surely No Right Thinking Adult Could Believe Today
STNSEACPB8
Surely Today No Serious Educated Adult Could Possibly Believe
WDN9
We Don't Know
BMDFP10
Baboons, Mongrel Dogs, Filthy Pigs and ...
HBAACOTE11
Human Beings Are A Cancer On The Earth
ACLU12
Anti-Christian Litigation Union
FLORMPORIF13
Flagrant Liar, Or, Mindless Parrot, Or, Innocent Fool
MEJTML14
Marxist Ends-Justify-The-Means Liar
IEJTML15
Islamic Ends-Ends-Justify-The-Means Liar
MPAV16
Marxist Principles And Values
WBESSWG17
Wise, Benign, Elite, Super-Scientific World Governance
TRMITM18
The Reason Man's In This Mess
IYI19
Intellectual Yet Idiotic
TTRSCBTF20
Them There Real Smart Catholic Bishop Type Fellers
Culture=Religion+Politics;  Who Are We?  Vic Biorseth
The Brilliantly Conceived Organization of the USA;  Vic Biorseth
Return to the BLOG page
Return to the HOME PAGE
Respond to This Article Below The Last Comment

---
Date:  Sat Sep 06 2014
From:  Vic Biorseth
Comment:  
Punched it up a little, with some thoughts I had after I went to bed.  The American loyalty oath is very important to me, as it should be to all Americans. 

Regards,
Vic
---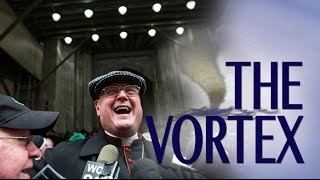 Wicked Bishops
Date:  Tue Sep 09 2014
From:  Vic Biorseth
Comment:  
If there be any treachery and treason worse than that aimed at one's own nation, culture and heritage, it would be treachery and treason aimed at the one and only Church founded by Jesus Christ, the Lord thy God.  And just such treachery and treason are under way in America, driven by Princes of the Church.  See the latest Church Militant exposure right here:
http://www.churchmilitant.tv/daily/?today=2014-09-08

Michael Voris is taking up where Mother Angelica left off.  God bless him; please pray for him, and for Mother. 

Regards,
Vic
---
Date:  Wed Sep 10 2014
From:  Vic Biorseth
Comment:  
Put in the "Evil in the Church Section" at the end of the article, linking to the Church Militant TV exposes as they come out.  The Catholic in the pew needs to know, and the media, including the Catholic media, is not going to tell him. 
There was no traitor worse than Judas Iscariot.  Today, there exists no traitor more dangerous or more damnable than a Catholic Bishop who is actually evil. 

Regards,
Vic
---
Language and Tone Statement

Please note the language and tone of this monitored Website. This is not the place to just stack up vulgar one-liners and crude rejoinders.  While you may support, oppose or introduce any position or argument, submissions must meet our high Roman Catholic and Constitutional American standards of Truth, logical rigor and civil discourse.  We will not participate in merely trading insults, nor will we tolerate participants merely trading insults.  Participants should not be thin-skinned or over sensitive to criticism, but should be prepared to defend their arguments when challenged.  If you don't really have a coherent argument or counter-argument of your own, sit down and don't embarrass yourself. Nonsensical, immoral or merely insulting submissions will not be published here.  If you have something serious to contribute to the conversation, be prepared to back it up, keep it clean, keep it civil, and it will be published.  We humbly apologize to all religious conservative thinkers for the need to even say these things, but the Hard Left is what it always was, the New Liberals are what they are, and the internet is what it is. 

If you fear intolerant Leftist repercussions, do not use your real name and do not include email or any identifying information.  Elite Culturally Marxist Authoritarians cannot and will not tolerate your freedom of speech or any opposition to their own rigid pro-Marxist, pro-Islam, anti-Life, anti-Christian, anti-American, Globalist, anti-Nation, immoral, anti-white, racist, intolerant and bigoted point of view. 

Copyrighted Material