Site best viewed on a computer screen - not optimized for cell phones
Latest 50 articles published or updated here: BLOG (Web-Log) Page

The Three Big Ideas competing in global geopolitics today.
The Three Big Ideas, and a Fourth one: aggressive, militant atheism, or, Secularism. 

Vic Biorseth, Monday, February 16, 2015
https://www.catholicamericanthinker.com/
This is all pretty old stuff; ground we have covered before.  What got me thinking about all this again was some commentary by Rush Limbaugh about the phoniness of all the militant "movements" afoot these days pretending to be making the world a better place.  But they have ulterior motives.  The common ancestry of most if not all of them might be found in Marx's invention of the Bourgeois and the Proletariat "classes", which needed to exist in the minds of men before class war could be initiated to destroy the status quo. 
What got me thinking about it again was Rush's newly articulated aversion to the commonly used term "Workers" when the term "Employees" might be more appropriate.  He's right.  Proletarians translates to Workers, and carries with it the notion of a rigid "class" of people stuck in that class.  But that's not what we are, or that's not what they are.  Employees are free to leave employment, seek other employment in a competitive employee-market, start their own business, or just make their own way in the world, by whatever legal means available. 
And the phoniness of the militant movements and demonstrations for this or that all have a common feel to them, and it's all wrapped up in the ulterior motive of anti-Capitalist action. 

The open demonstrations and social media attacks on McDonald's, for instance, supposedly done in the name of promoting healthy eating and eliminating "dangerous" fat, butter, salt, etc., and even eliminating meat, especially red meat, are clearly phony.  Led or inspired by such public personages as Comrade Madam Obama, peace be upon her, neither she, nor any of the demonstrators, nor any of the social media attackers, nor anyone filing or threatening any lawsuits or legal actions, are even customers of McDonald's.  They won't eat at McDonald's, ever, under any circumstances, nor will they ever say a kind word about McDonald's.  Because their real goal to to put McDonald's out of business, and they have no real interest in quality of food. 
All McDonald's can ever do by trying to satisfy or mollify these organized detractors by complying with demands to modify their menu is lose their real customers, lose market share and eventually go out of business. 

It's the same with the attacks on Wall-mart.  The attackers are not and will never be customers of Wall-mart, nor are they employees of Wall-mart, nor do they ever intend to work for or have anything to do with Wall-mart, other than to bring Wall-mart down. 
All Wall-mart can ever do by trying to satisfy or mollify these organized detractors by complying with demands to modify their prices or their wage structure is lose their real customers, lose market share and eventually go out of business. 
Do you really think the Race Brothers (Sharpton; Jackson) and their bullhorns and rent-a-mobs will ever be fully satisfied with legal radicalized pro-minority favoritism, unnecessary costly public programs, public apologies, "settlements" involving donations to their personal "foundations" or the false branding of whole police departments as racist?  Of course not.  That's how they make their lucrative living. They will never be satisfied.  Not ever.  No matter what. 

Can you say "Global Warming Hoax"? 
Can you say, "Global Depression caused by Capitalist Failure"? 
It's all the same.  None of it is what it appears to be.  It's all a lie. 

Way back in 2012, before the elections, we published the Competing Political Ideologies page, trying to highlight the major bones of contention going into the elections.  One of the reader comments sparked a reply describing the Three Big Ideas in geopolitical contention at the time.  Let me quote them here: 
Quote:

There are three Big Ideas in hot contention at this point in time, in America, and in the larger world. They are:
The American Idea.
The Marxist Idea.
This Islamic Idea.
First, the Big Idea of America. This idea is unique in all the world, and in all of world history. We cannot call it the Democratic Idea, nor can we call it the Republican Idea, because both Marxist lands and Islamic lands have co-opted those terms, and call themselves Democracies and/or Republics of some sort. The very idea of America is unique in these ways:
The American Idea absolutely requires a highly moral and decent citizenry who are voluntarily obedient to the rules of Judeo-Christian morality. What this really means is a solid belief in the God of the Jews and the Christians, and willing subordination of personal will to His will. The American Idea cannot work in the absence of a clear majority of highly moral citizens.
The American Idea is founded upon protection of Life, Liberty and the Pursuit of Happiness, which means that it requires severe limitations on government size, scope and power over the citizenry. Citizen rights to life, liberty and the ability to prosper by the work of their own hands cannot be infringed upon by government. That would be a violation of the very idea of America.
The American Idea insists that Americans – all Americans – live by the rule of law, and not the rule of any mere man. When representative law is established, it is to be followed by all, from the President on down. No one is above the law. The Constitution is the supreme law of the land, and no part of it is to be broken. The Constitution sets the limitations, duties and responsibilities of the three co-equal branches of government, and lays out the rules of governing America, and the rights of the citizens.
The American Idea insists that no law or authority of any kind, from any source whatsoever, be placed above the Constitution or in any way subordinates the Constitution or any part of it. America lives or dies by the Constitution.
Second, the Big Idea of Marxism. This idea is antithetical to everything America stands for. Marxism is, at its root, a lie. The whole purpose of the idea of Marxism is world revolution resulting in world dictatorship. (See the Refuting Marx page.) Marxism is lie piled upon lie, involving false "straw man villains" to fool people with Marxist propaganda into thinking Marxism is championing good and opposing evil. For example:
The Marxist Idea takes a completely natural phenomenon, called Capitalism, which naturally comes into being whenever and wherever men enjoy liberty and the right to pursue happiness, and propagandizes it into an evil entity controlled by evil "Capitalists" and evil "Exploiters." (A simple description of Capitalism is as a free and open market place.)
The Marxist Idea demonizes religion, religious morality and religious authority over man.
The Marxist Idea demonizes all forms of government and all existing forms of authority.
The Marxist Idea demonizes the idea of private property – the right of a man to own something.
The Marxist Idea creates, feeds and encourages class warfare even where classes do not exist, in the interest of fomenting eventual revolution.
The Marxist Idea pretends to seek total citizen equality, but what it truly seeks is the enslavement of man, under a newly established ruling class.
The Marxist Idea idealizes the evil teaching that The Ends Justify The Means. This evil idea was born of Satan, defined by Machiavelli, polished by Hegel and activated by Marx.
Third, the Big Idea of Islam. This idea, too, is antithetical to everything America stands for. Islam is, at its root, a lie. The whole purpose of the idea of Islam is global war resulting in world dictatorship. (See the Refuting Mohammed page.) Islam is a false religion based on the ramblings of a false prophet who sought only conquest and domination. Islam is lie piled upon lie. It sends two opposing messages whenever it speaks; one message to Islamic followers, and a near opposite to the non-Islamic world. For example:
The Islamic Idea presents to the non-Islamic world the notion that Islam is a religion of peace, even while plotting to make war. Islam is only peaceful until it has some position of military advantage; then, it makes war.
The Islamic Idea pretends to support notions such as freedom of religion, but only until Islam takes charge, when all other religions are fiercely banned.
the Islamic Idea pretends to support notions of Democratic or representative forms of government, but only until Islam takes charge, when all other forms of government are fiercely banned. (Islam is touted to be both a religion and a government.)
The Problem posed to the American Idea is that much of Marxism and much of Islam has infiltrated into and become part of the major political Parties in America. I submit that the Democrat Party is today practically owned by the Big Idea of Marxism, and it has made serious inroads into the establishment Republican Party. And, Marxism virtually owns academia, the news media and entertainment. In a similar manner, almost everyone in America sees Islam as a mere religion, and thinks of the terrorists and jihadists as some kind of abnormality from within Islam, when in fact they are merely normal disciples of Islam.
Close Quote.
There is, of course, a fourth major idea, infecting all of the others, but also deserving of attention just on it's own.  And that is Secularism, as a militant movement.  Militant Atheism, in other words.  In America, men are perfectly free to be atheists; that's not a problem. 
The real problem arises for America when atheism gets organized into a movement, and seeks to impose its will on the rest of the nation, or any part of it.  Whether this is done through unconstitutional civil lawsuits, unconstitutionally legislated criminal law, unconstitutional regulation, or unconstitutional adjudicated legal precedent, it still remains unconstitutional. 
Citizens, corporate entities, organizations, whether private or public, and/or government agencies and jurisdictions, cannot constitutionally be forced to be, pretend to be or act as if they were atheist.  That's as much a violation of the First Amendment as would be forcing everyone to be Protestant or Catholic.  But nobody seems to see that.  Atheism is a religious belief system, like any other.  It believes, by faith alone, in the absolute absence of any material proof, that God does not exist.  It is thus a strictly faith-based religious belief system. 
Which is fine, so long as it doesn't interfere with or impose itself on any other citizen's faith-based religious belief system.  But it does interfere with and impose itself on other citizen's faith-based religious belief systems.  All the time.  In this overwhelmingly Christian nation, the organized secularists attack every public display of any Christian symbol, any public Christian message or display, even the public use of words like "Christmas" at Christmas time. 
They do precisely what they falsely accuse Christianity of doing. 
So Rush spoke about the more Marxified term "workers" universally used to describe employees, and alluded to the fact that the term came into use by organized labor unions.  And organized labor unions themselves were born of "Workers of the world Unite!" closing lines of Marx's Communist Manifesto in 1848.  And he spoke about the phony attacks on successful Capitalist enterprises in the pretense of seeking the betterment of society or humanity or the environment, or whatever.  But he wasn't finished stirring thought. 
His commentary then went on to articulate something I think most of us knew, but never quite put into words, at least not as well.  And this was his little dissertation on the difference between rights, and laws.  The rights, spoken of in the Declaration of Independence, come out of Natural Law, written on the hearts of men by God.  Equality.  Life.  Liberty.  Private Property. 
These are rights all men naturally know they have; no one has to tell them.  It's why all those Iraqi citizens, liberated by President Bush, were so proud to hold up their purple fingers to show they had voted in an election, for the first time, ever.  Moslems.  All human hearts naturally yearn for Liberty.  No matter how they are raised, no matter what their culture says, they yearn to be free, to make their own important life decisions, and to not be subject or slave to any person, ideology, religion, state or master of any kind.  To make their own way.  For better or worse, to make their own important decisions. 
Governments don't make those rights; God does.  Constitutional America is the first and only nation on earth to officially recognize that fact, and to protect those citizen rights, even against the government itself.  That's why and how the Constitution was designed, written, agreed to and established. 
What the anti-Capitalists have done and are doing is confusing rights with laws.  They misinterpret our founding and constituting documents to pretend that rights are granted by government, and can be modified or even taken away by government, and then they mix-and-match rights with laws, to redesign culture in another image. 
In this new vision, rights to things such as work, a job, food, health care, a certain specified pay, a house or shelter of some kind, all "things", i.e., material objects or consumable products or services.  But the "natural" rights, God given, written on our hearts, are immaterial.  You are born with them.  Equality.  Life.  Liberty.  Pursuit of Happiness.  These are not "things" to be bargained for. 
You are not born with food, or with a job.  You are supposed to go get these things.  Feeding yourself is your responsibility, not the responsibility of everyone else.  You are not born with physical property of any kind, or with health care, or insurance, or a car, or any tangible thing, or the service of anyone else.  If government makes these things legal citizen rights, they will not really be rights, but mere laws of man.  And if government declares that you have a right to a job, or to medical care, or to food, or to any specified income, well then - who, exactly, is to supply them for you?  The government?  Where will the government get them?  Out of thin air? 
You have no right to material things and government cannot change that fact without enslaving someone. 
Yet our Marxified intelligentsia keeps insisting on the forced achievement equality of everything material upon all of us.  But not them.  The Marxified intelligentsia are to become the new ruling class, aloof and insulated from all of this, who, out of the superior kindness of their hearts, must forcefully impose equality of stuff on all the rest of us, for our own good.  It's a tough job, but somebody has to do it.  

Because, you see, equality of stuff is not the natural order of things. 
Equality of income, wealth, property, etc., must be forced. 
And we, the new ruled class, are too stupid to take care of ourselves. 
So those are the thoughts stirred to life by another brilliant Rush commentary.  I'm telling you, if you're not listening to Rush Limbaugh, you need to start listening.  His command of our language and his piercing insight into what he calls Liberalism, which I call Marxified or Anti-Capitalist thought, and his unique ability to articulate these things in an understandable way are a blessing to all who love freedom and America.  Especially in these days of the rise of Marxism and the rise of Islam. 

So, which of these three Big Ideas might be most compatible with America's original and weakly enduring Judeo-Christian-Religious-Morality and with the Catholic Church, and which might be the least compatible?  It is important to note two things about our original Colonial government established official religions of state.
They were all Christian. 

The First Amendment did not affect any official established state religion.  It restricted federal level government only.  
The fact that the individual states over time voluntarily eliminated their original state sponsorship of Christian religions did not mean that they opened the doors to "anything goes" religion, or to anti-Christian religion, or to suppression of Christian religion, or anything of the kind.  It simply meant that the state had no official declared state religion.  It was assumed that the citizenry were all some variety of Christian, and that the moral code, underlying legislation, execution and adjudication of civil law, remained Judeo-Christian.  That's how America tells right from wrong. 
How does all of this jibe with the sacred wind of Christian religion? 

Compare the Big American Idea to Godless and ungodly Marxism.  Compare it to enslaving, dismembering, crucifying and murdering Islam.  And then explain to me how any Catholic theologian, any Catholic moralist, any Catholic cleric of any rank, could ever come to favor in any way any of the ideas, ideals or goals of either Marxism or Islam.  Or secularism. 

I'm waiting. 

=====
Sarcastic Acronym Hover-Link Footnotes: For the convenience of those readers using devices that lack a mouse, these footnotes are provided for all webpages, in case any webpage contains any hover-links. (If you don't have a mouse, you can't "hover" it over a link without clicking just to see the simple acronym interpretation. Click any footnote link to see the acronym and a detailed explanation; "hover" the mouse over it just to see the simple interpretation.)
SLIMC1
Secularist Liberal Intellectual Media Complex
GESGOEAEOT2
Gradually, Ever So Gradually, Over Eons And Eons Of Time
PEWAG3
Punctuated Equilibrium's Wild-Assed Guess
TTRSTF4
Them There Real Scientifical-Type Fellers
TTRSPTF5
Them There Real Smart Perfesser-Type Fellers
TTRSJTF6
Them There Real Smart Journalistical-Type Fellers
SNRTACBT7
Surely No Right Thinking Adult Could Believe Today
STNSEACPB8
Surely Today No Serious Educated Adult Could Possibly Believe
WDN9
We Don't Know
BMDFP10
Baboons, Mongrel Dogs, Filthy Pigs and ...
HBAACOTE11
Human Beings Are A Cancer On The Earth
ACLU12
Anti-Christian Litigation Union
FLORMPORIF13
Flagrant Liar, Or, Mindless Parrot, Or, Innocent Fool
MEJTML14
Marxist Ends-Justify-The-Means Liar
IEJTML15
Islamic Ends-Ends-Justify-The-Means Liar
MPAV16
Marxist Principles And Values
WBESSWG17
Wise, Benign, Elite, Super-Scientific World Governance
TRMITM18
The Reason Man's In This Mess
IYI19
Intellectual Yet Idiotic
TTRSCBTF20
Them There Real Smart Catholic Bishop Type Fellers
IACMPVND21
Illegal-Alien-Criminal Marxocrat-Party-Voting Nation-Destroyers
PEJTML22
Palestinian Ends-Justify-The-Means Liar
PSYOP23
"Psychological Operation" Mind Trick
CDC24
Covid Developmentally Challenged
LGBTQ+25
Every Letter Represents A Serious Psychotic sexual Identity Disorder
[All Web Pages listed in Site Map by date-of-publication;
oldest at the top, newest at the bottom of the list.]

Culture=Religion+Politics;  Who Are We?  Vic Biorseth
The Brilliantly Conceived Organization of the USA;  Vic Biorseth
Return to the BLOG page
Return to the HOME PAGE
Subscribe to our Free E-Zine News Letter
Respond to This Article Below The Last Comment

Comment
Respond to this WebPage immediately below the last comment.
Or,
---
Language and Tone Statement

Please note the language and tone of this monitored Website. This is not the place to just stack up vulgar one-liners and crude rejoinders.  While you may support, oppose or introduce any position or argument, submissions must meet our high Roman Catholic and Constitutional American standards of Truth, logical rigor and civil discourse.  We will not participate in merely trading insults, nor will we tolerate participants merely trading insults.  Participants should not be thin-skinned or over sensitive to criticism, but should be prepared to defend their arguments when challenged.  If you don't really have a coherent argument or counter-argument of your own, sit down and don't embarrass yourself. Nonsensical, obscene, blindly & doggedly anti-Catholic, anti-American, immoral or merely insulting submissions will not be published here.  If you have something serious to contribute to the conversation, be prepared to back it up, keep it clean, keep it civil, and it will be published.  We humbly apologize to all religious conservative thinkers for the need to even say these things, but the Hard Left is what it always was, the New Leftist Liberals are what they are, and the Internet is what it is. 
"Clickbait" advertising links are not acceptable for posting here. 
If you fear intolerant Leftist repercussions, do not use your real name and do not include email or any identifying information.  Elitist Culturally Marxist Pure Authoritarians cannot and will not tolerate your freedom of speech or any opposition to their rigid authoritarian, anti-equality, anti-life, anti-liberty, anti-property, hedonistic, anti-Constitution, pro-Marxist, pro-Islam, anti-Catholic, anti-Christian, anti-Semitic, anti-male, sexist, pro-homosexual, anti-heterosexual, anti-white, racist, anti-Western, anti-American, Globalist, anti-Nation, blatantly immoral, totally intolerant and bigoted point of view. 
Copyrighted Material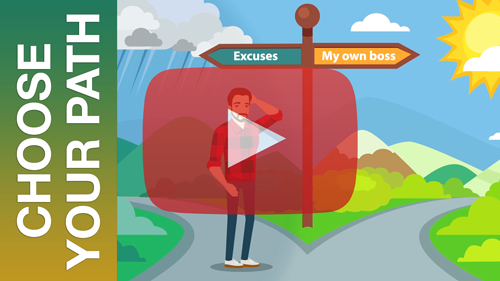 Solopreneur Opportunity Links, for a
Solo Build It WebSite