Site best viewed on a computer screen - not optimized for cell phones
Latest 50 articles published or updated here: BLOG (Web-Log) Page

The Democracy-Open Society problem: Does it spell doom for Democratic Representation?

The "Redirection" and the increasingly Open Society born of Democracy. Inevitable chaos?
Vic Biorseth, http://www.CatholicAmericanThinker.com
This is written in partial response to perceived threat of the Redirection previously discussed in the American Redirection article. This article treats only the SANE-supplied contention regarding the completely Open Society destiny of Democracy; other articles will speak to the denial of Scientism part of it, and other parts.
The contention seems to be that Democracy itself has become fatally flawed by dominant educated thought, which subconsciously gives too much credence to Science and too little to Theology in assigning values to things. Stated as a reciprocal relationship, only science is said to deliver certainty, and non-science can deliver only uncertainty. SANE has pointed out that most moderately educated people have moved into a phase of taking science for granted to the point that material science dominates virtually all human discourse, and is now seen to be the one (or most) required component of doing good human reasoning. This has happened for the simple reason that science - at least at it's most scientific level - works, and can be demonstrated to work.
This rather dangerous way of thinking, which gives every appearance of being prevalent today, was patiently demonstrated to me by the arguments and/or writings of Mr. David Yerushalmi, Mr. Shalom Midbar, Mr. Robert J. Loewenberg and others. As discussed previously, it foretells the end of ethos, the toleration of the intolerable, increasingly open and non-discriminatory society, increasingly unrestrained and "pure" Democracy, and, obviously, the eventual end of social order.
Now, whether this is all perfectly analyzed in all its parts, and perfectly put forth for our digestion by SANE, is of less relevance than the fact that it is a condition that cannot be allowed to stand and grow unopposed. It is far too dangerous for that.
This newly identified (for me) predominant way of thinking has a synergistic relationship with ongoing utopian idealism with roots deep in Marxism. It strengthens the currently popular tendency toward non-discrimination and over-arching tolerance. When you hear a Dennis Kucinich loudly demanding of Conservatives that they "stop dividing us", or a Hillary or a Billary charging Republicans with "practicing the politics of division", or a Teddy Kennedy promoting "inclusiveness" and "tolerance", you need to pause and consider who they're talking about, when they use these words. You might logically think that they are talking about Americans, since they are, after all, American politicians. But you'd be wrong.
They're talking about everyone on Earth. That's the ultimate Global Village goal. The whole Leftist agenda is geared toward what the Leftist elitism knows, in its self-perceived infinite wisdom, that we all are "naturally" supposed to be moving and evolving toward a perfect, borderless, nation-less, utopian entity, where everyone and everything is treated as equal. That this notion is un-American is clear and obvious on its face. It aims at the dissolution of the United States of America.
That is, I submit, The Unspoken Known of the World Elites. It explains why the French and other Eurabians consider America and Americans to be arrogant. We actually have the unmitigated gall to consider ourselves and our country and our people to be somehow special, and different, and separate from foreign individuals, countries and peoples. They do not. And they see theirs as the superior position. Why, to consider your own people to be in any way special is to discriminate, and to be intolerant, and to be divisive. And, after all, you just can't make it to utopian perfect equality thataway.
So we see the Leftist Elite class and our highest-ranking Dems promoting the eventual legalization of illegal alien incursions into America, valid drivers licenses for them, voter-registration for them, Social Security for them, educational, medical and other benefits for them, and on, and on, and on. They see no difference between them and us. In the Leftist view, we are all one and the same. We should all be willing to invite a drug lord, or a smuggler, or a bomb-vested Arab, or an official Russian assassin, to tea. Don't even look at 'em; just close your eyes and invite 'em. Otherwise, you'd be discriminating. Can't have that.
They haven't read Adam Smith's Wealth Of Nations (or they rejected it in favor of Marx's Das Kapital) and they have no recognition or understanding of the original source, the very roots, of wealth, even as they act to destroy them. As they advance their silly pipe-dream and we see borders, sovereignty, order and the USA diminish, so also will wealth diminish. Eventually the Mexicans, Guatemalans, etc., will have no place to go to make money, and they will be able to begin or get on with the process of starvation, along with everyone else. They don't know how to generate new wealth, but only how to consume it.
I see some significant differences in The Problem as manifested in America versus as manifested in Israel. Israel was, from it's birth, as designated by the UN, to be a Jewish Homeland. That's what it was originally designed to be, that's what it was created to be, and since then it has fought and won multiple wars that sought to change that design if not destroy the nation completely, and failed to do so. Israel won, every time, and therefore, Israel is (if and so long as she wishes to be) a Jewish Homeland. A Jewish nation, even considering the wild diversity among Jewish people, is much more of A People as distinguishable from others than America ever was or could ever hope to be.
Unlike Israel, America is said to be a Christian nation based upon demographics alone. We are Christian by overwhelming population count. Our first American colonies had official Protestant denominations (and one Catholic one) established in their law. When we became an independent nation and the Constitution debates were settled at ratification, the First Amendment "Establishment" clause was included in order to prevent a new Federal government from imposing another official state religion over the top of the already legally established official state religions. Over time, it was seen to be better to leave religious choices to individual free souls, and one by one, each state disassembled it's official legal support for specific religions, and today each state has some clause similar to the United States "Establishment" clause in its Constitution. The "new" problem is not so much that we are no longer a Christian People, but that so very many of us don't act like it. And many of our Jews don't act like Jews. Our own worst enemies are not the atheists, but us.
I disagree with the contention seen at SANE that America began a decline from a specific Judeo-Christian People with the freeing of the slaves. From our earliest history, free persons of color were ever increasingly among us, fighting in our wars (on both sides) including our earliest Indian wars and the Revolution. That slavery and later segregation represented an enormous tear in the moral fabric of the American ethos is undeniable; however, that wound is still healing over time. Slavery in America was doomed from the beginning and eventually killed by the slow working of America's predominant Judeo-Christian ethos. There exists a minority within a minority within a minority among America's blacks who are hostile to America and determined to not assimilate or participate peacefully in the American process. We have politicians and black "leaders" who have built careers and fortunes and businesses out of portraying America as fundamentally racist, and in keeping her blacks unhappy and seeing themselves as "disenfranchised" second class citizens. You are what your think you are, and so many of them seem determined to remain.
But then, they are a minority of a minority, at least. America has many strong black families, many self-made black millionaires, many children and grand-children of, just for one instance among many, the Tuskegee Airmen. It may not be said, as any sort of blanked statement, that most American black males are gimme-a-break crybabies, hand-out whiners, common criminals, random fornicators and generally irresponsible, unprincipled men, as opposed to good family men. In upper crust Hollywood and show-biz, most likely; in a lot of inner city ghettos, probably; in large city populations: possibly; in the suburbs, where most of us live: not likely; across the board in America – no. All the ones I know work their butts off, raise their kids the best they can and pay their taxes just like everyone else.
Bottom line, most Americans, blacks and American Indians included, are Christians, and it's been that way for multiple centuries now. So are most American Hispanics. As addressed earlier, that says a lot about the ethos we're all supposed to be living by, although we don't do it very well. It needs to be strengthened. The very notion of ethos itself needs to be strengthened.
It's the difference between us and France.
And it's the difference between most of us and our own intellectual elites. They have no guiding ethos.
Or, they have what I have elsewhere called the guiding ethos of BMDFP10 and Marxists. Wich says that anything goes.
That's why they can stand there with their bare faces hanging out and accuse Christianity of intolerance because of the ancient Christian doctrine that condemns sodomy as a sin. They cannot even allow us our own faith, and yet they accuse us of intolerance. The ACLU12 will use our own tax dollars against us in our own courts because a Christmas Display might hurt the tender little feelings of some poor atheist, some ethos-challenged "Christian" or some super-sensitive Jew. But billboard, newspaper, magazine, radio and TV advertising of sexual perversion products, porn TV channels, porn movies and such are not seen by the same ACLU12 as in any way intolerant of the sensibilities of the overwhelming majority of Christians in America. Who's calling whom intolerant here?
The tail is furiously wagging the dog.
The Establishment Clause was not intended to restrict our religion, but to free it. It was intended to restrict our government, not our religion. And now "our" government, driven by the Leftist elites, ever increasingly
restricts religious exercise and even religious symbolism anywhere out in the open,
publicly portrays the religion of the majority to be intolerant and bigoted,
legalizes, defends, openly promotes and champions actions and behaviors prohibited by our majority religion,
and acts in every way it can to weaken and destroy our national Judeo-Christian moral guiding ethos. Which is, as Tocqueville said so long ago, the very source of our national greatness.
Christianity is openly mocked and ridiculed by show-biz on stage and on screen, in art and in print, while the ACLU12 looks on approvingly and the SLIMC1 applauds. As Leftist-Dems increasingly refer to openly religious Christian political candidates as Right Wing Religious Nuts, they gain more following among voters who call themselves Christian. Go figure. (And that ain't all. I actually know a couple of veterans who voted for Billary "I loathe the military" Clinton.)
So what does this indicate? Possibilities:
The Effects of the Redirection.
Rampant Stupidity.
The Redirection causes stupidity, by suppressing good thinking.
The chicken-egg question of which came first between an increasingly poorly educated public guided by piss poor thought, and a public guided by The Redirection is largely irrelevant; it's clear enough that the two things synergistically feed each other and operate to the detriment of doing good critical thinking.
There can be no good logical or moral argument to support such completely asinine notions as:
All discrimination is always bad.
All so-called stereotyping is always bad.
All war is always bad.
All religions and belief systems are of absolute equal value.
In point of fact, each of these notions is demonstrably stupid, to the point of being suicidal. Yet our Leftist Elite Class defends and sponsors them, and even codes them into law. The regularly presented examples would be comical if they weren't so potentially disastrous.
Among the worst of these is the popular Leftist media treatment of current day Israel. As pointed out elsewhere in this site, Israel is a Jewish state, and it is so, if for no other reason, then for the same reason that Turkey is Turkish, Britain is British, Lakota land was once Lakota land and America is now American, which is to say, by right of conquest. Deal with it. The only people who can't get over it are those with contempt for the notion of sovereignty and prefer world-wide anarchy, or something worse. (Right of conquest, of course, ignores thousands of years of historical Jewish presence there.) Yet, today, Leftist Dems and Pundits and Anchors will directly or indirectly demonize "Zionism" and unfairly compare Israel to South Africa's apartheid practices. If you ask three different Jews for a definition of Zionism, you'll likely get three different definitions. The main point is this: who cares? It's their country, not ours, and not anybody else's. The UN established Israel as, guess what, a Jewish Homeland. The fact that the current-day UN, like our current day Leftist Elite Class, is now rabidly anti-Semitic has nothing whatsoever to do with that simple fact.
We have our extreme Leftist, Castro-adoring x-President Jiminy Carter, who wants and has always wanted Israel to seriously "negotiate" for her continued existence with those who are obstinately and eternally committed to bringing about her abrupt end. And now, we have the Baker-Hamilton "Iraq Study" report, with it's recommendation of Israel granting a "right of return" to those Palestinians most committed to the destruction of Israel. The term Palestinian used here refers to Palestinians who are not Jews and not Christians. Specifically, they are exclusively Moslems, raised on hatred of Israel and Jews, and taught from childhood to despise America. Which makes them comrades of our own Leftist Elite Class, at least at the moment. (Our Left hates America too; they hate the original and weakly enduring American Ideal, they hate the American Judeo-Christian guiding ethos, and they hate the notion of a unique American People.) At any rate, Israel is supposed to negotiate.
Negotiation means using reason and compromise to resolve a difference. Successful negotiation results in a satisfactory compromise for both parties. So, how, exactly, do you negotiate with someone whose negotiating beginning point involves a solemnly sworn and irrevocable commitment to causing your death? What might the ultimate compromise look like?
Well, I suppose you could start out by offering to have maybe just some of your fingers or toes cut off, but to be allowed to remain alive. You could work up to maybe losing your legs, or your arms, or maybe an arm and a leg, or your eyes, but still remaining alive. You could, if you were really, really dumb.
Some things are just not negotiable. If you ask one of these Palestinians if an innocent Jew living in present day Israel has any right to continue to live, the answer will be an immediate no. If you ask any of his political leaders if the current sovereign nation of Israel has any right to continue to exist, the answer will be an immediate no. News Flash for Lefties: Israel is not the bad guy here. As pointed out in the Islam and the Jews page, you don't have to take my word for it, or anyone else's. Look at what Islam says about Islam, and what it orders it's adherents to do. To say that Islam is an inherently violent religion would have to be among the grandest understatements of the last fourteen hundred years.
Negotiating with a devout Moslem regarding personal continuation of your own life should be quite similar to negotiating with a rabid pit bull terrier. Well, a rabid pit bull might be a bit more reasonable. If you absolutely must negotiate with a rabid pit bull, I would suggest that the negotiations might generally go along smoother with the pit bull on one side, and you on the other, of a fairly substantial closed and locked door. No matter what he or anyone else says, the minute you open that door and let him into your house, with your children, the negotiations will end, one way or another.
There I go again, stereotyping. And I fully intend to keep right on doing it. If a critter looks like a duck, and walks like a duck, and talks like a duck, and is constantly seen in the company of other ducks, then I am going to assume that the critter actually is a duck. Get over it. If a culture raises its children on hatred and teaches them to despise America as The Great Satan then I am going to consider that culture to be openly hostile. If leaders of movements publicly declare their intention of harming America, Americans and American allies, I am going to consider those movements to be openly hostile. If they publicly declare war on America, as Al Queda, Hezbollah and others have done, I will consider them to be enemies in a time of war. And if a religion officially orders it's disciples to kill or harm in any way any non-disciples of that religion, then I will not trust any disciple of that religion, nor will I turn my back on any of them, take my suspicious eyes off of them, or treat them as anything other than sneaky, deceitful, treacherous and quite dangerous aliens.
But our Leftist Elites, with the Democratic Party in the lead, insist upon not stereotyping for security reasons at airports and other places that are proven convenient opportunities for sneaky Moslem mass-murderers to kill us. What can I say? Sometimes stupidity actually hits the suicidal level. All Moslems are not terrorists, they shout; and I suppose that's true enough. But in this war on terror all the terrorists are most certainly Moslems. No exceptions. They bear constant watching. In my opinion, we would all be better off if they were all made to leave us, and barred from entry. Granting that that ain't gonna happen any time soon, they still need to be under surveillance as a potential fifth column in our midst that is potentially even more deceitful, treacherous and dangerous than our own SLIMC1 has historically proved itself to be. (See the Vietnam War page.)
So here we are. The Redirection theoretically leads us into an increasingly Open Society in which everything is tolerated, everyone is included, our Republic turns into a pure Democracy, which turns into, essentially, non-people-hood, everybody's the same, mob rule, which inevitably ends in utter chaos, unless someone ruthless enough seizes power and rules the world. Utopian pipe-dreamers are silly twits not smart enough to see where this is all headed, as they prod it along. I still cannot accept the SANE – sponsored Null Vote Initiative, in which initiates refuse to participate in the "inevitable" catastrophe the Democracy/Open Society moves us toward, under impetus of the Redirection. Which means, not voting. First, my mission statement calls for proactively protecting our national existence and strengthening Western Culture. Second, I don't (I cannot) believe the current Open Society spiral represents an inevitable and irreversible movement. Third, I don't see how refusing to vote and encouraging others to not vote will help keep America in existence or help to achieve any of the goals of my mission statement. If the goal is to return America to her original ideals, not voting can never hope to accomplish that.
So, I hope to publicize as much of this as I can, get people thinking about it, and do what little I can to reverse the trend. And that includes voting in elections, along with shouting from rooftops. It is not impossible for some force(s) to wrest main control of the direction of all public dialogue from the hostile hands of the SLIMC1 and point it in a more positive direction, involving unvarnished, uncolored Truth.
The world is constantly changing. Scientific knowledge, technological advances, inventions, discoveries, styles, fashions, ideologies, languages, cultures – all are always in a state of flux and never still for very long. Man needs one sure peg, fixed forever, that does not move. I submit that there is one and only one unchanging force in existence, and that one unchanging force is God. The contention before us involves the contest between the ever changing, ever moving and ever exciting World, increasingly demanding man's undivided attention, versus the fixed and unchanging Revelation-based ethos, everlastingly encouraging man to guide his life by the Law of God, no matter what the world says. There is one and only one sure peg on which man can hang his ethos – a People's collective conscience - in order to keep it from changing, too.
Recently, when the Holy Father was in Turkey and some Imams publicly called for his death, a terse response issued from the Vatican publicly pointed out the fact that no religion has any right to call for violence in the name of God. "Violence in the name of God," you will note, is precisely and exactly what Islam calls for. The Holy Father went on with his quiet visit. He didn't say these words, a Vatican communication did, in his name. The response from the Imams was silence. Maybe they didn't want to prove his point; maybe they couldn't think of a response. But it is my fervent prayer that a whole lot of Moslems read those words and devoted some thought to them.
That Islam is a false religion is quite clear, if for no other reason than that it changed (or sought to change) the unchangeable: Revelation: what was revealed by God to man.
Every word of the Old Testament has been preserved with great care by the Jews for thousands of years. The whole of the Old Testament, as recorded in the Hellenistic-Jewish Septuagint, along with every word of what was to become the New Testament, has been preserved with great care by the Roman Catholic Church for two thousand years. The only unresolved question between the Jews and the Christians involves Who the historical figure Jesus Christ was. To Christians, He was (and is) God; Son of God; Messiah; Second Person of the Trinity. To Jews, He was either a fraud, or a nut, who though He was God. The history of the events surrounding His life are agreed to by both Christians and Jews, except for whether He was Who He said He was.
Along comes Islam, confiscating both the Old and New Testaments for itself, but claiming new teachings regarding Jesus Christ. Islam says He was a prophet. Jesus said He was God. Only one of these contentions is correct. He never said He was a prophet; Christianity never said He was a prophet; Judaism never declared Him to be a prophet. This is a new teaching regarding Jesus Christ.
The Christian Credo, developed long before Islam ever existed, fixed forever, unchanging for all time, declares Him to be Son of God, True God of True God, One in Being with the Father, Conceived by the Holy Ghost, Born of a Virgin Birth, Crucified under Pontius Pilate, Descended to the Dead, Resurrected from the Dead, Ascended into Heaven, Seated at the Right Hand of the Father. Islam proclaims not a single one of these elements of ancient Christian Creed, yet it dares to pretend to teach something new about the nature of Jesus Christ. And to establish a name to be revered over His.
If you are a Moslem and you are reading these words, now hear this: you have been sold a bill of goods, my friend. The whole teaching of Islam is false. There are only Two, not three, included in the exclusive club of the Peoples Of The Book, and they are the Jews, and the Christians. The Revelation is Real. You need to study it. Your immortal soul depends upon it. You need to come to Truth by yourself, on your own, and not by anyone else's choice for you.
Not by blind submission, but by applying critical thinking, and paying attention to objective truth, and by a free will decision. 

Pray. Read. Think. And then pray again. Re-read. Re-think. Get into it.
If you are an American Citizen and you are reading these words, and your high ideals have moved you to the so-called non-discriminatory, inclusive, open-borders, welcoming, peace at all costs side of the current debate, you need to consider this: You have invited some strangers to come in and sit at your dining room table. You need to take a good, close, hard look at all of your invitees. Don't ask me about them; let them describe themselves and their ambitions to you. You would be well advised to do this before you open the door.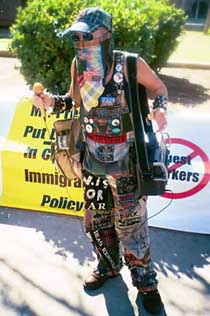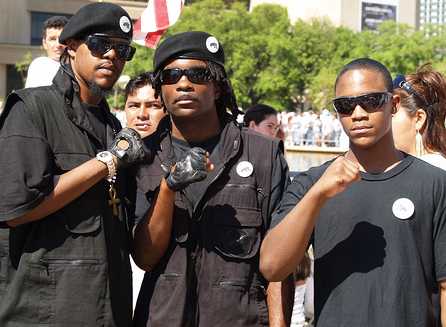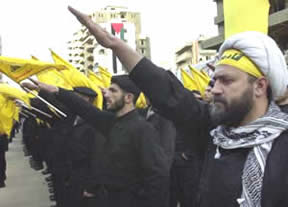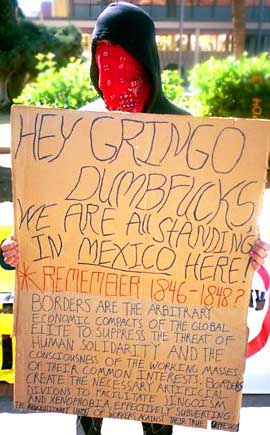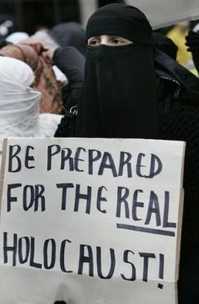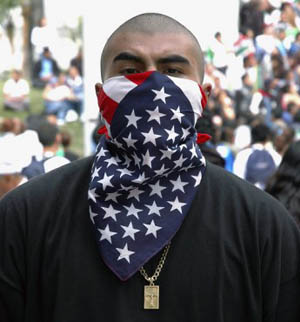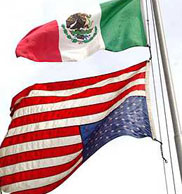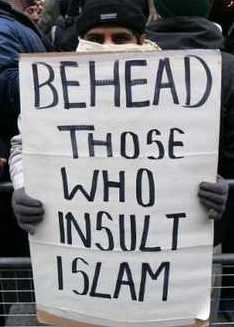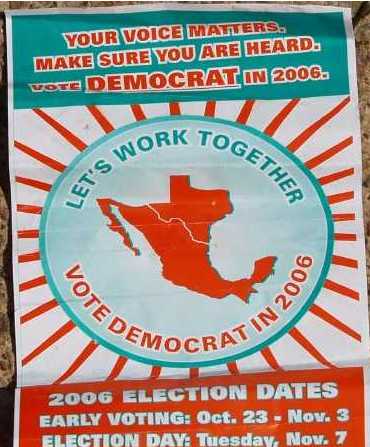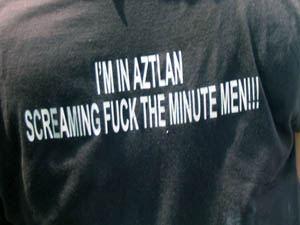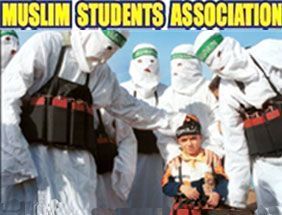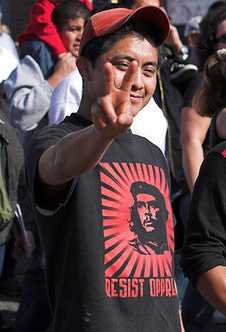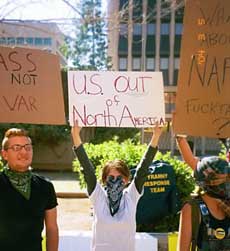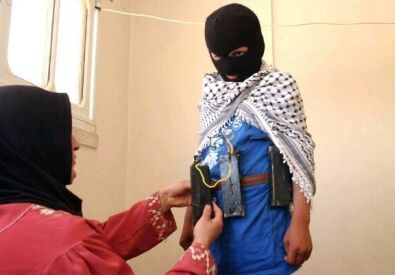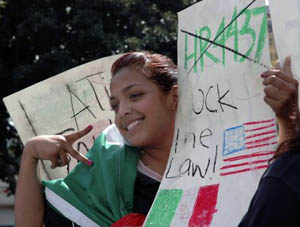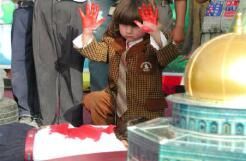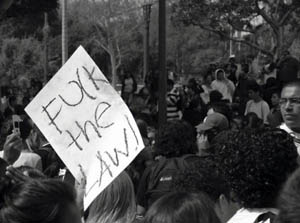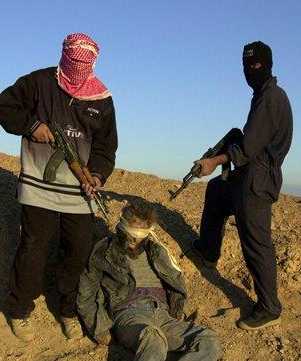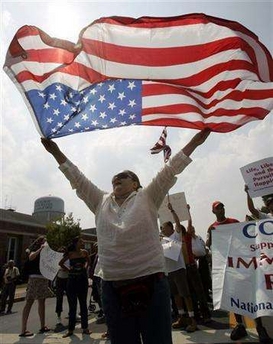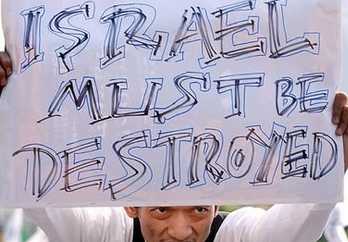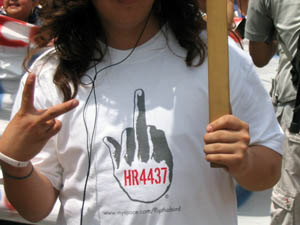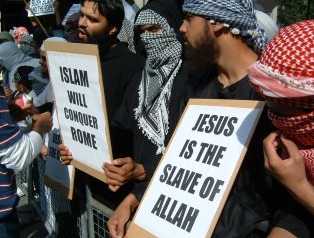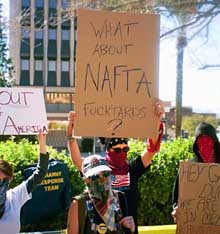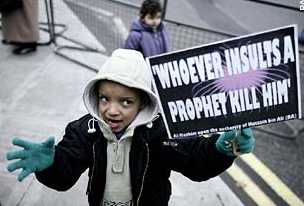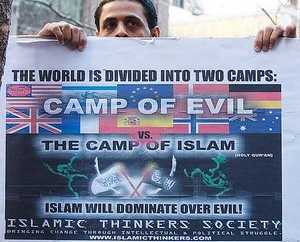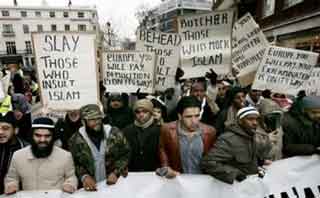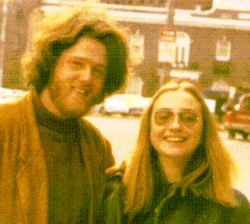 Hillary and Billary during their happy radical college formative Years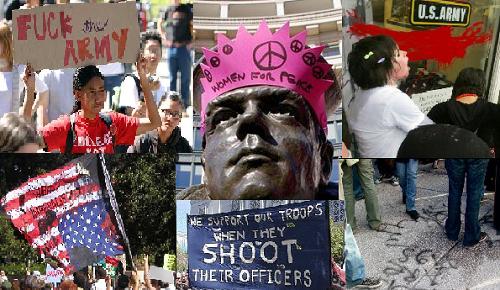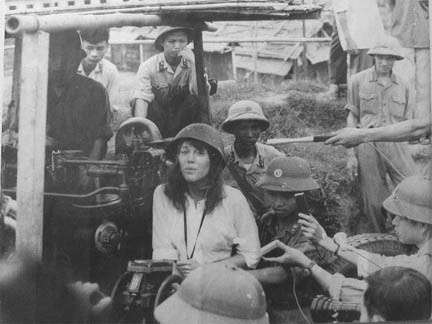 Hanoi Jane and her Communist Comrades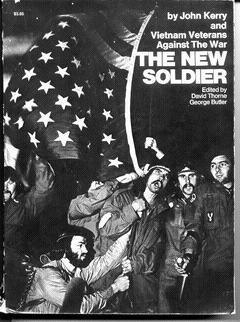 John Kerry's pro-Communist, anti-American, treacherous attack on America and on all American service men. Note the upside-down flag, in an inflammatory and insulting parody of the famous Iwo Jima Memorial.

(This book was published, but then all sold and un-sold copies were bought up by him to censor and hide his real pro-Communist, anti-American sentiments, just before his unsuccessful run for the Presidency.)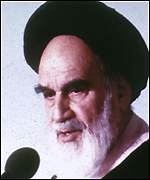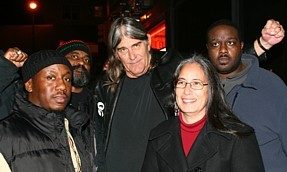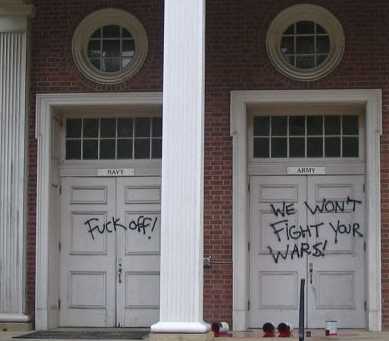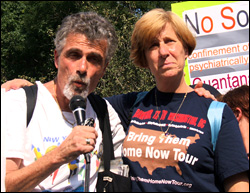 Kind of makes you wonder what all the sacrifice was for.
And if there is still something here worthy of it.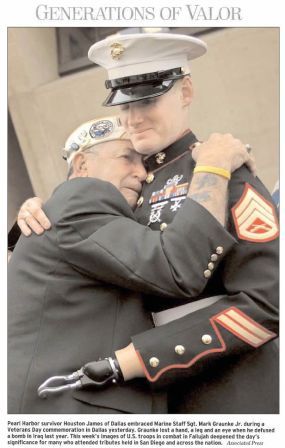 Bottom line, none of the Criminal Aliens (Illegal Aliens; Illegal Immigrants; Undocumented Immigrants; Undocumented Workers; Whatever) are ever going to vote Republican.  None of them are here to assimilate, or to join us, or to become Americans.  They are here for a mixture of the following reasons:
They are here for what they can get.
They are here to do whatever they can get away with.
They are here for criminal purposes.
They are here to harm us.
They are here as agent provocateurs in a Marxist strategy.
They are here at the direct inducement of agent provocateurs of Obamunist and Marxocrat Party strategies.
If they were here to immigrate, they would have filled out immigration papers.  If they were here really to immigrate, and assimilate, and join us, they would have come here legally.  Millions have, and millions still do. 
===

Whoever you are, I wish for you the best thing one man can wish for another: that you might find the way to please God, and that you might thereby live forever.
"And will not God vindicate his elect, who cry to him day and night? Will he delay long over them? I tell you, he will vindicate them speedily. Nevertheless, when the Son of man comes, will he find faith on earth?"
-Luke 18:7-8.
=====
Sarcastic Acronym Hover-Link Footnotes: For the convenience of those readers using devices that lack a mouse, these footnotes are provided for all webpages, in case any webpage contains any hover-links. (If you don't have a mouse, you can't "hover" it over a link without clicking just to see the simple acronym interpretation. Click any footnote link to see the acronym and a detailed explanation; "Hover" the mouse over it just to see the simple interpretation.)
SLIMC1
Secularist Liberal Intellectual Media Complex
GESGOEAEOT2
Gradually, Ever So Gradually, Over Eons And Eons Of Time
PEWAG3
Punctuated Equilibrium's Wild-Assed Guess
TTRSTF4
Them There Real Scientifical-Type Fellers
TTRSPTF5
Them There Real Smart Perfesser-Type Fellers
TTRSJTF6
Them There Real Smart Journalistical-Type Fellers
SNRTACBT7
Surely No Right Thinking Adult Could Believe Today
STNSEACPB8
Surely Today No Serious Educated Adult Could Possibly Believe
WDN9
We Don't Know
BMDFP10
Baboons, Mongrel Dogs, Filthy Pigs and ...
HBAACOTE11
Human Beings Are A Cancer On The Earth
ACLU12
Anti-Christian Litigation Union
FLORMPORIF13
Flagrant Liar, Or, Mindless Parrot, Or, Innocent Fool
MEJTML14
Marxist Ends-Justify-The-Means Liar
IEJTML15
Islamic Ends-Ends-Justify-The-Means Liar
MPAV16
Marxist Principles And Values
WBESSWG17
Wise, Benign, Elite, Super-Scientific World Governance
TRMITM18
The Reason Man's In This Mess
IYI19
Intellectual Yet Idiotic
TTRSCBTF20
Them There Real Smart Catholic Bishop Type Fellers
IACMPVND21
Illegal-Alien-Criminal Marxocrat-Party-Voting Nation-Destroyers
PEJTML22
Palestinian Ends-Justify-The-Means Liar
PSYOP23
"Psychological Operation" Mind Trick
CDC24
Covid Developmentally Challenged
LGBTQ+25
Every Letter Represents A Serious Psychotic sexual Identity Disorder
[All Web Pages listed in Site Map by date-of-publication;
oldest at the top, newest at the bottom of the list.]

Culture=Religion+Politics;  Who Are We?  Vic Biorseth
The Brilliantly Conceived Organization of the USA;  Vic Biorseth
Return to the BLOG page
Return to the HOME PAGE
Subscribe to our Free E-Zine News Letter
Respond to This Article Below The Last Comment

Comment
Respond to this WebPage immediately below the last comment.
Or,
---
Date: Sun Sep 12 20:01:58 2010
From: Sheila
Email:
Location: Nebraska
Comment:
Thank you for this – especially the pictures – it is a real eye opener. I never knew the other side was so full of hate and so evil.
---
Sunday, December 30, 2012
Converted Page to SBI! Release 3.0 BB 2.0. 
---
Date:   Wed Nov 05 2014
From:  Vic Biorseth
Comment:  
Changes pursuant to changing the website URL and name from 
Thinking Catholic Strategic Center to
Catholic American Thinker.
Pulled the trigger on the 301 MOVE IT option June 1, 2014. Working my way through all the webpages.  . 
Regards,
Vic
---
Language and Tone Statement

Please note the language and tone of this monitored Website. This is not the place to just stack up vulgar one-liners and crude rejoinders. While you may support, oppose or introduce any position or argument, submissions must meet our high Roman Catholic and Constitutional American standards of Truth, logical rigor and civil discourse. We will not participate in merely trading insults, nor will we tolerate participants merely trading insults. Participants should not be thin-skinned or over sensitive to criticism, but should be prepared to defend their arguments when challenged. If you don't really have a coherent argument or counter-argument of your own, sit down and don't embarrass yourself. Nonsensical, obscene, blindly &doggedly anti-Catholic, anti-American, immoral or merely insulting submissions will not be published here. If you have something serious to contribute to the conversation, be prepared to back it up, keep it clean, keep it civil, and it will be published. We humbly apologize to all religious conservative thinkers for the need to even say these things, but the Hard Left is what it always was, the New Leftist Liberals are what they are, and the Internet is what it is.
"Clickbait" advertising links are not acceptable for posting here. 
If you fear intolerant Leftist repercussions, do not use your real name and do not include email or any identifying information.  Elitist Culturally Marxist Pure Authoritarians cannot and will not tolerate your freedom of speech or any opposition to their rigid authoritarian, anti-equality, anti-life, anti-liberty, anti-property, hedonistic, anti-Constitution, pro-Marxist, pro-Islam, anti-Catholic, anti-Christian, anti-Semitic, anti-male, sexist, pro-homosexual, anti-heterosexual, anti-white, racist, anti-Western, anti-American, Globalist, anti-Nation, blatantly immoral, totally intolerant and bigoted point of view. 
Copyrighted Material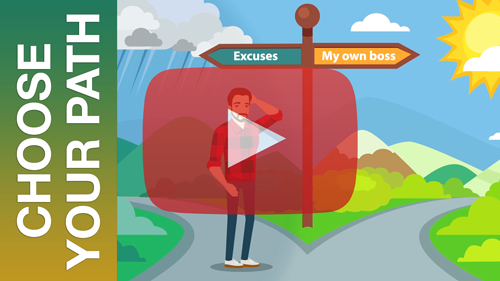 Solopreneur Opportunity Links, for a
Solo Build It WebSite