Site best viewed on a computer screen - not optimized for cell phones
Latest 50 articles published or updated here: BLOG (Web-Log) Page

International Communism's Dream

Yesterday's Utopia is the future's Global Village

But, since Marxism is supposedly dead, who's buying it?
Vic Biorseth, http://www.CatholicAmericanThinker.com
The Global Village concept seeks to replace National Sovereignty by default.  Marxian "Global Village-ism" makes major inroads among outlaws, and among elitist intellectuals.

Four major groups, and those that they influence:
Islamic jihadists of various groups, nations and alliances.
Outlaws, gangs, smugglers of various groups, nations and alliances.
Big business, including what used to be called Corporate America.
Modern Leftists and Elitists of various groups, nations, loose alliances, including the UN and all its NGOs (Non-Government Organizations), the SLIMC1 , show-biz, and most professional academics.
First Major Group:

The Islamic jihadists are what I call Islam's front line shock troops in its terror-war on the non-Islamic world. Some of these groups have been listed in the Islam and the Jews page and elsewhere in Catholic American Thinker WebPages and articles, as Islamic Jihad, Hamas, Al Queda, Hezbollah, etc., etc., etc. Each of these organizations is quasi-independent, operates branch-offices in multiple countries, here and there is virtually merged with sitting governments, operates "sleeper cells" or clandestine operations in many countries, and is loosely confederated with other like-minded organizations. They also actively recruit, indoctrinate and train new members in many countries, including America and England. Despite the fact that some of these groups hate each other, they all hate us more than they hate each other.
Those Moslems who consider themselves jihadists, or holy warriors, often operate under the principle that says that the enemy of my enemy is my friend, which helps to make them perfect candidates for membership in a larger Islamic Global Village effort against the common enemy. The biggest split in Islam happened when Mohammed died and an argument ensued about his successor, which pitted the Shiia against the Sunni, and they've been killing each other over this argument ever since. So, you would think that the predominantly Shiite Iranian/Hezbollah jihadists would stand opposed to the predominantly Sunni Baathist/Taliban/Al Queda jihadists, right? Well, sometimes, but not always. Like I said, they hate us more than they hate each other.
In all of our previous wars, we have fought sovereign nations and international alliances of sovereign nations. In the current War On Terror the enemy is not a nation, but an ideology, who's main combatants swim in the sea of the non-combatant people of many nations. While most of the Islamic people in most of the Islamic nations involved may truly be non-combatants, they are not neutral; for the most part, all Moslems support, in one way or another, the Islamic jihadists. Or at least the vast majority of them do. You would be hard pressed to find any Moslem anywhere who supported the state of Israel's right to continue to exist.
Which reveals the flagrant falsehood of all the public statements that Islam is a religion of peace, and that Moslems, Jews and Christians are all people of the Book. If we are all people of the Book and the Book in question is the Holy Bible, then, all of us people of the Book should all be in total agreement about where the Jews ought to be living, which is, present day Israel, known in Biblical times as Canaan. Go to the Old Testament story of the Exodus, which involved Egypt, the Jews, and the promised land, with a closest neighbor of Arabia [Gal 4 1:25 ref to Mt. Sinai being in Arabia] and see if modern Egyptians, Arabians and Israelis agree or disagree about this story of the Book.
Go to Egypt and ask any Egyptian Moslem, any one at all, whether he thinks Israel should continue to exist, or be wiped out. Go to Saudi Arabia and ask the same question of any Moslem you find there. Go to the current day places of the historic cultures of Assyria, Babylonia and Persia, and ask the first Moslem you encounter in each of these places the same question, and then listen very carefully to the answer.
And then look me in the eye and tell me, with a straight face, that Islam is a religion of peace, and that we are all people of the Book. When anyone tells you that, you will be listening to a
FLORMPORIF13
, incapable of doing good critical thinking and certainly not a good thinking Catholic, thinking Jew, thinking Protestant or thinking Moslem. As I've said before, anyone who believes that Moslems join Jews and Christians as the People Of The Book either haven't read the Book or haven't examined the ideology and/or false religion of Islam.
When you find a Moslem who, at some personal risk, publicly supports Israel's right to exist, you will have found a Moslem who's personal faith in Islam is weakened to some extent, and who might be philosophically moving away from Islam and toward notions of independent thinking and real representative and strictly civil government, which does not mandate any religion (or irreligion) on anyone, but remains aloof from religion. Some of whom might be found in present day Iraq; may their numbers increase. And there might be some in Lebanon, and other places, who might be revealed to the world if they ever got the blessed opportunity to vote for a candidate who was not an Islamic jihadist, and was not somehow entangled with one or more Islamic jihadist movements.
For Islam, the non-government, non-sovereign nation, borderless Global Village loose confederation of terror organizations is working very well indeed. It's considerably harder for Western nations to fight a war against an enemy that has shelter in many sovereign nations, none of which are publicly committed to the war. Thus, we see committed, sneaky, cross-border terrorists and murderers of innocents clearly using our Western-Culture Judeo-Christian guiding ethos against us. Believing Jews and believing Christians, who really are people of the Book are not allowed by their religion to do that which Islam seeks to do every single day, which is, to indiscriminately kill lots and lots of innocent non-Islamic people.
They know that we will not go in and just clean out everyone in Lebanon, or everyone in Iran. And, just in case we do, they are in other countries, too; they have become what modern day Marxists promote everywhere: a truly borderless Global Village. A very fuzzy target, indeed. But, they hate Marxists as much as they hate everyone else. Islam does not discriminate; it is totally intolerant of all other belief systems.
Second Major Group:

Then we have the Outlaws, gangs, smugglers forming their own version of the borderless Global Village. Once upon a time organized crime groups were recognized as, more or less, national problems, with some illegal import/export activities.
The Mafia was once known as a particularly Sicilian and Italian problem. Then, we experienced our own problems with American branch-offices of the Mafia, as did many other countries. These gang-families have historically waged open warfare on the courts and governments of countries in which they could not buy and/or control members of the courts, police and government. These days we don't hear much from that quarter, but it's difficult to tell whether that's just because they're keeping a lower profile, or they've been largely subdued by the law. My suspicion is that they're still active but largely hiding behind the semi-"legit" businesses involving casinos and gambling, through the judicious use of surrogate owner-operators.
In more recent history we experienced our own increasing infection with the Russian variant of gangsterism, known popularly as the Russian Mafia, which is purportedly more vicious, brazen and totally corrupt than the older Sicilian Mafia ever dreamed of being. These were (and are) gangsters who once operated quite officially from offices in the various levels of Soviet bureaucracy, who were quite used to exercising total authoritarian power to enrich and further empower themselves. When the Soviet Union came crashing down, so did the vast bureaucracy, and all the bureaucratic positions of total power over the people and over lower bureaucrats. These are the people who, both before and after the crash of the evil empire, were responsible for selling Soviet weapon systems, from submarines to missiles, to various dictators and terrorist groups.
It is through their offices that it may be said today that the Middle East, Asia, Africa, South and Central America, and virtually the whole so-called third-World, is
awash
in Russian AK-47 rifles and Russian RPG (Rocket Propelled Grenade) launchers. Indeed, Kalashnikov rifles and RPGs are as ubiquitous in the third-World today as the single-action-army "peacemaker" and the lever-action rifle once were in America's
Old West
. Leftists of the
SLIMC1
will blather and editorialize on how American weapon manufacturers and arms dealers profit on overseas sales, but they will not report the fact that all of those weapons in the hands of all of those people, including children, in all of those countries, are
Russian
, not American.
Of course, there are Asian variants, including the infamous Tong, and various other Japanese, Chinese and Southeast Asian "Mafias" that have gone international and have representative factions here. We have our own home-grown gangs. The other day I saw something on TV relating to an English branch of the Hells Angels. But even with the huge problems we have with our own American gangs, those problems pale in comparison to those from other countries who are now increasing their operations here.
Through a Global Village of increasingly international gangs, loose alliances of criminals and inter-gang deal making, it's ever increasingly difficult to tell if the dope being smuggled originated in the poppy fields of Afghanistan, or Southeast Asia's Golden Triangle, or Columbia, or Turkey, or China, or wherever. Ancient smuggling routes are no longer well worn paths and hidden mountain trails; smuggling has gone high tech, high volume and high speed.
On any given day, it's difficult to tell whether countries like Columbia are being run by the government or by the infamous drug cartels. Or even whether the government is a drug cartel. It goes pretty much the same way as you move North; Mexico may be the scariest one of the bunch. Competing drug gangs wage open warfare on the streets of towns nearest our borders, with local authorities either conspicuously absent, or participating on one side or the other, or both.
Mexico has degenerated to the point that the largest source of national revenue, after the illegal drug market, involves the illegal smuggling of millions of Mexicans (and others) into America to send money home. That money is earned both legally and illegally. I use the term legally rather loosely here, because even when one gets otherwise legitimate employment, if he's here illegally in the first place, then his employment is not legal, and neither is the money he earns. In other words, his employment is illegal, his pay is illegal, and his employer is committing a crime.
Mexico is today one of the most difficult places on Earth for any Mexican citizen to just earn a decent living honestly. And, despite Leftist arguments to the contrary, none of that is the fault of America. It is the fault of the Mexican government, and of all the corrupt officials who pretend to represent the Mexican people, and the common criminals who have become such an indispensable part of the Mexican system and economy.
Honest economic opportunity follows freedom. These two things are indispensable to each other. That's why economic opportunity exists in abundance in the USA, and why Mexican citizens have little or no honest economic opportunity in Mexico. And points South. People from Central and South American countries seeking to get into the USA illegally start out by bribing and making deals with the Mexican officials and Mexican drug lords, who may be the same people, just to get into Mexico in the first place. Often they are subjected to rape and other abuse, including being forced to become dope smuggling "mules", and are virtually robbed of everything they have in exchange for being brought or allowed to go close to the American border. Where they have to somehow earn more money to be smuggled further.
That's the true picture of the Great Opportunity Mexico has to offer today. In Mexico and in these other countries, the situation is so desperate that people pay thousands of dollars, or all that they have, and prostitute themselves, just to get someone in the family through Mexico and into the USA. Unlike the situation in the USA, poor people can actually starve to death in these countries, and their governments don't particularly give a damn.
From our point of view, there are two aspects of Mexico smuggling illegal aliens in and out of the USA that are of a very serious threat to our national well being.
First, the common criminals involved in illegal smuggling of any kind - which includes Mexican government officials directly involved in the smuggling of human beings and drugs across our borders - don't particularly care whether they make their profits off of Islamic terrorists, or Ecuadorian peasants.
Second, the Mexican gangs themselves smuggle their own gang members in and out of the USA, both to control smuggling operations on both sides of the border, and to compete with other gangs for their ever increasing share out of the American organized crime pie.
We have no need of more criminals; we have quite enough of our own. And we most certainly have no need of any more Islamic terrorists. We need to secure our own borders, regardless of the terrible harm it will do to the predominantly corruption-based Mexican national economy. Perhaps it's time the Mexican people took charge of their own supposedly representative government.
Third Major Group:

Third, Big Business and what used to be called Corporate America are morphing into International Corporate entities that seem to fit the description of the Global Village very nicely. As Leftist-sponsored legislation and bureaucratic regulation increasingly make it difficult to do profitable honest business here, the corporations respond by doing honest profitable business elsewhere. It's a predictable free market response. It's very easy to move a corporate office offshore. Business does not exist for any nationalistic interest; business exists to make profit. Big business may be expected to be drawn to those places where they pay the least taxes and are constrained by the least regulations. If it is too expensive to profitably produce a product in America due to taxes and/or strangling regulation and/or union demands, and there is opportunity to move a plant somewhere with lower taxes and/or less regulation and/or a willing work force at lower cost, then, - well, what would you do?
This is a trend that is easily reversible. Lower corporate taxes and looser but still reasonable limiting legislation and regulation draws big business - including foreign big business - to the shores of free economic opportunity.
Big business operates only when and where it can make profit.
That simple principle is the how and why we have before us the fact that most all commodities, from metals to coal, oil, food, just about everything you can name, have gone down or stayed the same in constant dollar price throughout American history. Visit the Eco-Nazism page to see what happened to gas prices, in actual constant dollars, since the invention of the automobile.
It's also the reason that a major disruption in oil from the entire Middle East would bring about a price spike that, no matter how severe, would still be temporary, even if the disruption were permanent. Whenever the demand-driven price is high enough to support a profitable combination of legislation, regulation, taxation, exploration, production and refinement of more oil from somewhere else, multiple big-business competitors will competitively bring it to the market, raising the supply and eventually bringing the price right back down again.
Despite all the chicken-little stories from the Left, the world is not running out of oil. Proven reserves have increased, not decreased, throughout the entire history of identifying proven reserves. There are huge areas of Asia and the rest of the world that have never been properly explored with modern oil exploration technology, which is continuously improving. Somebody is going to go there, whenever it's both legal and profitable to go there.
Yeah, three dollars a gallon bugs me, too. However, in constant dollars, it's about the same price per gallon that it was back in the fifties. Don't just listen to the shrill screams from the Left. Try actually doing the math. You are, after all, homo sapiens, and you are called by your very nature to actually think about things.
Fourth Major Group:

Which brings us to the last group, the Modern Leftist Elitists who push their ideal and ideology of the Global Village as a replacement for sovereignty and nationhood. Which means, of course, scrapping our Constitution and Bill Of Rights in favor of some bland, general, all-encompassing set of international rules that will make everybody happy.
Right.
So Lincoln's government of the people, by the people, for the people would morph into something like the old Soviet model, which would be government of the people, by the bureaucracy, for the dictator. Or, perhaps, the United Nations model, which would be government of the people, by the bureaucracy, for the bureaucracy, since the UN is, like the Soviet Union, a pure bureaucracy, but unlike the Soviet Union, is representative of, and accountable to, absolutely no one. And the old American principle of the sovereign citizen? Forget it.
We're talking Utopia here, and perfection has no need of representation.
The latest argument I heard from this quarter came from some high placed fools who seek to move all of our national border security efforts out to become a North American border security program. Which means, paying less attention to our existing borders with Canada and Mexico, and more attention to who gets into Canada and into Mexico and into the USA. How's that for a brilliant idea?
The notion is supported by the fact that Canada, Mexico and the US are friendly to each other, mean each other no real harm, and should willingly cooperate with each other and with new high-technology to make the whole continent safe (or safer) from illegal border violations from non-North Americans, see? And, it would make our own three-country internal borders a lot less critical, and we could all come closer together, following the Rodney King "can't we all just get along?" philosophy, and eventually we could all sit around in a circle and sing Kumbaya together.
I'm having a hard time believing that this idea actually has some support in the sitting Bush administration.
Mexico is so corrupt it can't even properly govern itself, depends on crime for its national economy, has a population of millions willing to risk association with criminals, desert and death just to come here for economic opportunity, and we're going to work with them to increase our internal security? Excuse me? Has someone up there lost their mind?
Canada was, once upon a time, a recognizably Christian nation, with a clearly Judeo-Christian guiding
ethos
; but that was then, and this is now. Today, Canada is guided by the ethos of
BMDFP10
and
secularists
. Just look at her recent laws and popular direction.
Her government, and, apparently, even her people, all seem hell-bent on following the lead of France and other Western "EU leadership" into an obvious and ever deepening economic catastrophe. Incredible levels of taxation, high unemployment, high interest rates, high prices of everything, and an absolutely stagnant economy all mean nothing, in the European Union's version of the new Global Village. Every one of them was better off as a sovereign nation than they are now, and yet none of them appear to be smart enough to figure it out. And, just like them, today's Canada would probably not even be willing to fight for her own freedom, let alone that of any ally.
We need to secure our own borders, and we don't need anyone else to do that. Canada and Mexico are our neighbors, and if anyone attacks or threatens them, we should come to their defense without hesitation. But we should never depend on them, or anyone else, for our own border security.
The whole notion of a grand, international Global Village is born of Leftist silly twittery, and proves my contention that, wherever Marxism is ascendant, critical thinking may be seen to be in decline, if not absent.
Pray for America; and pray for Mexico and Canada.
Pray for our troops, and pray for our President.
And may God bless the USA.
=====
Sarcastic Acronym Hover-Link Footnotes: For the convenience of those readers using devices that lack a mouse, these footnotes are provided for all webpages, in case any webpage contains any hover-links. (If you don't have a mouse, you can't "hover" it over a link without clicking just to see the simple acronym interpretation. Click any footnote link to see the acronym and a detailed explanation; "hover" the mouse over it just to see the simple interpretation.)
SLIMC1
Secularist Liberal Intellectual Media Complex
GESGOEAEOT2
Gradually, Ever So Gradually, Over Eons And Eons Of Time
PEWAG3
Punctuated Equilibrium's Wild-Assed Guess
TTRSTF4
Them There Real Scientifical-Type Fellers
TTRSPTF5
Them There Real Smart Perfesser-Type Fellers
TTRSJTF6
Them There Real Smart Journalistical-Type Fellers
SNRTACBT7
Surely No Right Thinking Adult Could Believe Today
STNSEACPB8
Surely Today No Serious Educated Adult Could Possibly Believe
WDN9
We Don't Know
BMDFP10
Baboons, Mongrel Dogs, Filthy Pigs and ...
HBAACOTE11
Human Beings Are A Cancer On The Earth
ACLU12
Anti-Christian Litigation Union
FLORMPORIF13
Flagrant Liar, Or, Mindless Parrot, Or, Innocent Fool
MEJTML14
Marxist Ends-Justify-The-Means Liar
IEJTML15
Islamic Ends-Ends-Justify-The-Means Liar
MPAV16
Marxist Principles And Values
WBESSWG17
Wise, Benign, Elite, Super-Scientific World Governance
TRMITM18
The Reason Man's In This Mess
IYI19
Intellectual Yet Idiotic
TTRSCBTF20
Them There Real Smart Catholic Bishop Type Fellers
IACMPVND21
Illegal-Alien-Criminal Marxocrat-Party-Voting Nation-Destroyers
PEJTML22
Palestinian Ends-Justify-The-Means Liar
PSYOP23
"Psychological Operation" Mind Trick
CDC24
Covid Developmentally Challenged
LGBTQ+25
Every Letter Represents A Serious Psychotic sexual Identity Disorder
[All Web Pages listed in Site Map by date-of-publication;
oldest at the top, newest at the bottom of the list.]

Culture=Religion+Politics;  Who Are We?  Vic Biorseth
The Brilliantly Conceived Organization of the USA;  Vic Biorseth
Return to the BLOG page
Return to the HOME PAGE
Subscribe to our Free E-Zine News Letter
Respond to This Article Below The Last Comment

Comment
Respond to this WebPage immediately below the last comment.
Or,
---
Sunday, January 13, 2013
Converted Page to SBI! Release 3.0 BB 2.0. 
---
Date:   Sun Nov 09 2014
From:  Vic Biorseth
Comment:  
Changes pursuant to changing the website URL and name from 
Thinking Catholic Strategic Center to
Catholic American Thinker.
Pulled the trigger on the 301 MOVE IT option June 1, 2014. Working my way through all the webpages.  . 
Regards,
Vic
---
Language and Tone Statement

Please note the language and tone of this monitored Website. This is not the place to just stack up vulgar one-liners and crude rejoinders.  While you may support, oppose or introduce any position or argument, submissions must meet our high Roman Catholic and Constitutional American standards of Truth, logical rigor and civil discourse.  We will not participate in merely trading insults, nor will we tolerate participants merely trading insults.  Participants should not be thin-skinned or over sensitive to criticism, but should be prepared to defend their arguments when challenged.  If you don't really have a coherent argument or counter-argument of your own, sit down and don't embarrass yourself. Nonsensical, obscene, blindly & doggedly anti-Catholic, anti-American, immoral or merely insulting submissions will not be published here.  If you have something serious to contribute to the conversation, be prepared to back it up, keep it clean, keep it civil, and it will be published.  We humbly apologize to all religious conservative thinkers for the need to even say these things, but the Hard Left is what it always was, the New Leftist Liberals are what they are, and the Internet is what it is. 
"Clickbait" advertising links are not acceptable for posting here. 
If you fear intolerant Leftist repercussions, do not use your real name and do not include email or any identifying information.  Elitist Culturally Marxist Pure Authoritarians cannot and will not tolerate your freedom of speech or any opposition to their rigid authoritarian, anti-equality, anti-life, anti-liberty, anti-property, hedonistic, anti-Constitution, pro-Marxist, pro-Islam, anti-Catholic, anti-Christian, anti-Semitic, anti-male, sexist, pro-homosexual, anti-heterosexual, anti-white, racist, anti-Western, anti-American, Globalist, anti-Nation, blatantly immoral, totally intolerant and bigoted point of view. 
Copyrighted Material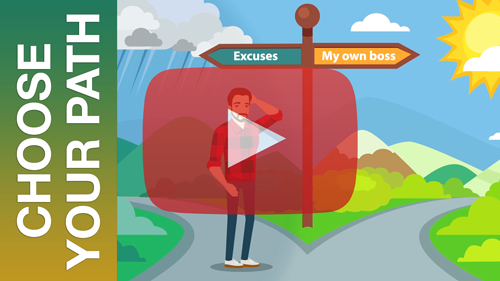 Solopreneur Opportunity Links, for a
Solo Build It WebSite