Site best viewed on a computer screen - not optimized for cell phones
Latest 50 articles published or updated here: BLOG (Web-Log) Page

Show me the Ethos that is superior to Catholicism, and I'll shut up

Or, show me the nation or the economic system that is superior to what we have here in America, and I'll shut up on that topic

Vic Biorseth, https://www.catholicamericanthinker.com
Some of you have challenged my pro-Catholic, pro-American position as arrogant, but have not challenged any anti-Catholic or anti-American position in the same way. Does arrogance run on a one-way street?
Perhaps what's called for here is a closer look at arrogance. Those of us who are old enough all remember Casius Clay, alias The Louisville Lip, a.k.a. Mohammed Ali, as being a particularly arrogant young man. There was a reason for that. Yes, people will say that his taunting, his antics before the cameras, his playing the news-media was all geared to driving up The Gate for his upcoming fights, and that's true enough, as far as it goes. But, underneath all that hoopla, was this: He really did float like a butterfly, and he really did sting like a bee. He very well might have been the best fighter ever.
Look at the old films of him in his prime; it was almost unbelievable. A really big man, who moved about the ring with such ease, such grace, such speed that he appeared to be a lightweight. Even Marciano or Dempsey might have had a whole lot of trouble with him if they had met him in his prime. Bottom line: when you're that good, you're supposed to be arrogant. Sure, he played it up to some degree to increase interest and drive up the gate, but he was cock-sure and arrogant for another reason: he was very good. In fact, in his prime, he was just about unbeatable. Any world-class athlete who is very good and has an inherent fighting spirit is, by nature, arrogant.
Why should it be any different in the realm of the mind, or of the soul, or in any contentions between religions, philosophies, cultures and traditions? When my religious / political / philosophical / traditional positions are under constant direct assault on many fronts, I do not intend to be timid about defending them. Many will pray for more understanding and conversion; many others will work diplomatically for easing of tension and finding common ground; but some few of us are called to actually carry the banner straight into enemy territory. If this arrogance be a manifestation of the sin of pride, then it is of the same order as that which sent the Apostles, willingly, to horrible deaths for professing and not renouncing the Truth. Which established a proud tradition even greater than that of the armed forces of the United States of America.
There are plenty of sites out there, and plenty of books and other material on Catholic Apologetics, which explain in detail all the nuances of the Catholic faith that are under attack. This is not one of those sites. My tactic on apologetics is to provide some historical keys for the seeker to use in doing his own historical research. Most of my defense of Catholicism points you to the Catechism, the Fathers, the Councils, the Popes, and, to actual, existing, world history of events. In a similar manner, American history, and the history of Communism and other systems competing with Americanism, is available to the seeker. You will learn more by studying these events on your own than you ever will from some glib little response I might come up with, and you will learn it in more depth.
My main strategy is to frontally assault the opposing positions, using clear and direct language. So, color me arrogant.
The Catholic pages in this site, existing and planned, generally explain the topic and point you to history for evidences. Similarly, the American pages for this site, existing and planned, do pretty much the same thing. But they do so while referring, again and again, to the opposing positions, which are summed up in their own pages referring to their own historical evidences. You can see all of these various pages outlined in the navigation buttons to the left. Some currently planned future buttons are: Eco-Nazism; Homo-Nazism; Femi-Nazism; The Bible; The Crusades; The Inquisition; The Reformation, and others.
Is Vigorous Pro-Catholicism and Pro-Americanism appropriately termed Unmitigated Arrogance?
First, let's look at what I call an example of unmitigated arrogance.
We just had our May 1 May Day, or, Commie Day, which used to be the annual big day of giant military parades in Red Square in Moscow. Nowadays, they're softening the name to variations of Worker's day, but the clear Lefto-Marxist themes are always evident, if not obvious. This year, 2006, the overriding theme was Illegal Alien Worker's day. Right. Can you think of any other country on Earth that would allow illegal aliens to demonstrate for special rights in that country? That's funny, neither can I. Certainly not Mexico. And what special rights do they want, these people who are here illegally? Why, they want full American citizenship, and they want us to be quick about it. They declared May 1 to be No Gringo Day, a day to boycott all American commerce, to teach us all a lesson regarding how very important illegal aliens are to our economy. Isn't that nice? Something like a million illegals supposedly demonstrated around the country, leaving us to wonder where the other estimated 10 or 11 million of them were.
There seemed to be an equal number of Mexican flags and American flags on display, all kinds of signs demanding this or that, and, predominantly, the face of Che Guevara appearing on T-shirts, banners and posters. While, historically, Che was certainly not the most demented and demonic, he certainly had to be numbered among the dumbest and the most illiterate and idiotic of all of Communism's bloodiest public butchers. Making him and his face, of course, the absolute darling of the intellectually challenged Left. Among them, his face has become something of a fashion statement. We were even treated to the Spanish-language Mexican version of our National Anthem, with the words changed somewhat, to grant illegal aliens equality with us citizens. Wasn't that nice of them? Perhaps later we will all learn to sing it in Spanish to a la cucaracha beat so that they all feel quite at home here.
Immigrant, in current usage, versus English 101:
QUESTION: Why are these illegal aliens even referred to as immigrants?
ANSWER:
Because that is the slick, Orwellian-Newspeak, mealy-mouthed weasel-word that our
SLIMC1
uses on the air and in print to describe them.
But the SLIMC1 , like all Marxist entities, is an ends-justify-the-means liar. These people have no official status, that is legal and widely recognized by the United States of America. They love to chant and show signs regarding how America is a land of immigrants, and that is true enough; but these people are not immigrants. In point of fact, we don't know what the hell they are.
Many politicians today are scared to death of our huge Hispanic minority, which they assume, with little supporting evidence, completely supports the illegal alien movement, and most likely will vote accordingly. (Although the illegals cannot vote legally, it is not above the Democratic Party to see that many of them do vote fraudulently.) The legitimate Hispanic minority in America are citizens, or on their way to citizenship, just like the rest of us. They are equally under threat; the Moslems seek to kill them, too. I do not believe that they, in their majority, support illegal immigration.
Before you can become an immigrant, you must go through certain channels, fill out certain paper work, and declare your intention to immigrate. That doesn't mean you just need to declare it to your mother-in-law or your buddy Pablo, but to the well known authorities, or the
Powers That Be,
in the country you wish to immigrate
to
, and, most honorably, to the country you wish to immigrate
from.
And if the move is not intended to be permanent, then, again, the term immigrant does not apply. The fact that you paid or bribed or made a deal with a
Coyote
or a
drug smuggler
or a
terrorist organization
or any other criminal organization to get you here illegally does not make you an immigrant, whether the
SLIMC1
likes it or not.
I have elsewhere described How to get the illegal aliens to go home, and also, How to attack the root causes of our illegal alien problem. But there is no decent, American way I know of to make a media monopoly in league with a powerful political Party and even a pocketful of Catholic bishops stop publicly supporting and pandering to a purely criminal and counter-cultural movement. The smoke-screen, obfuscating language is stunning. Gross miss-use of the word immigrant is just for openers. They are undocumented workers, see? And, they are tax payers, and they are consumers, and, why, we just couldn't get along without them, see? And, we are to believe, they are merely doing those jobs that American workers are unwilling to do. See? All of these statements are lies.
They are not merely undocumented workers; what they are is illegal aliens. They are not paying taxes. the first time, and every time thereafter, that any employer turned in someone's withholding tax with a bogus Social Security number, the taxing authority would clearly notify the employer that the number was bogus. No employer with half a brain would continue, pay period after pay period, submitting taxes under a fraudulent Social Security number, without inviting a law enforcement raid on his business. These people are paid under the table and off the books in a clearly criminal conspiracy between employee and employer. What was the effect of the No Gringo Day boycott? Nothing whatsoever. Regarding the willingness of American workers to do this work: most American workers are not operating in any counter culture, they don't normally get paid under the counter and off the books, and they generally don't get paid less than union scale, or very much less than the going rate for the work, or even less than the minimum wage, for the simple reason that that would be illegal. See?
Do not stand there with your bare face hanging out and tell me that there is no such thing as an American nanny, or housekeeper, or gardener, or roofer or other construction worker, or farm worker, or meat packer, or seamstress, or skilled tradesman, or even day laborer. Particularly when you know damned good and well that what you are describing is a hidden and under-cover labor force. The only reason they are bold enough to go public these days is that their numbers are now so huge that even legally dealing with them presents an enormous undertaking, and too much of a burden for our current court and prison and immigration systems. Make it a felony to employ illegal aliens, put some executives and CEOs in prison for hard time, do the same to some major Hollywood celebrities, shut down the worst offenders among the food processing and meat packing industries, and the illegal job market will die overnight. Once people stop employing illegal aliens, the illegal aliens will leave us, on their own. We don't have enough prison space for the illegal workers, but we do have enough space for the illegal employers. Legitimate competitors will prosper, and, I predict, any new market voids will be automatically filled, in short order.
The only Americans who would do the work illegal aliens are doing today would be those who are in hiding or on the run for some reason. There has always been and will always be a market for these kinds of workers; like a lot of unsavory and illegal practices, it probably can never be totally eliminated. However, when it is burgeoned by literally millions of illegal aliens during a time when a whole lot of foreigners are bending every effort and doing their utmost to kill as many of us as they can, then action needs to be taken, and it needs to be treated as a national security issue. In How to attack the root causes of our illegal alien problem I talked about the elimination of minimum wage laws so that, anyone who wanted to work at lower wages could do so legally, over the table, and on the books, with everything on the up and up. And, Congress has the ability to increase or decrease annual immigration applications as well as alien work permits, so that we could always get the legal workers we need.
So, like, exactly who is the arrogant party here?
The problem I have just described represents
arrogance personified,
by foreigners and mainstream media entities. I think
my
position is quite reasonable, yet it is described as intolerant, and even racist, and
arrogant,
simply because I don't use the currently popular and politically correct
weasel-words
for the topic, and oppose the position of the
SLIMC1
. And - perhaps getting closer to the
real
problem of those who criticize my arrogance - I
call
them the
SLIMC1
. It's these editorial
abbreviations
that really cut the cheese, light the critical fires and get things rolling here.
If you're new to the site, you don't have to click on most of these abbreviations; just put your mouse pointer on them and the words they are an abbreviation of will appear in a little pop-up bubble on your browser screen. If you click it, you will go to the in-depth explanation; but you don't have to click it just to see what it stands for. Reading between the lines, I'm pretty sure that these abbreviations are what are bringing about the current charges relating to my arrogance.
I just got very tired of playing the
name that ethos
game with those who openly and publicly challenge
my
Catholic ethos, and
my
traditional American value system, without ever honestly describing, or even
naming,
their
own
alternative ethos and/or value system. So, I applied my own names, and I think that really bugs the people to whom the names apply. Particularly when I apply the
ethos
of
BMDFP10
, the Democratic Party, and the
SLIMC1
, to all of the believing devotees of Scientism among all of
TTRSTF4
who rigidly, blindly and faithfully adhere to all of the dogmas of
Saint Darwin
,
Saint Freud
and
Saint Marx
. Anyone who doesn't like my description of their ethos, as I see it, is free to come up with their own name for it. In the meantime, I'll keep arrogantly using the ones you see here, because it saves me a lot of typing.
You'll notice that those who love, champion and sponsor Legal Abortion will openly deny being pro-abortion, even on-camera, and with a straight face. (They are pro-choice, they would have you know.) They are pro-abortion, and I call them that; that makes me arrogant, and them tolerant.
And that is just one example of many; take a look around the site and you will see many such examples, over and over again, in which I use plain English, and the opposition uses weasel-words to obfuscate and blur their actual, true position. Most usually, they simply cannot stand the glaring light of day being shined on their true position. It's not that they just don't like it - they cannot stand it.
And it is very arrogant of anyone to clearly point that out. See?
=====
Sarcastic Acronym Hover-Link Footnotes: For the convenience of those readers using devices that lack a mouse, these footnotes are provided for all webpages, in case any webpage contains any hover-links. (If you don't have a mouse, you can't "hover" it over a link without clicking just to see the simple acronym interpretation. Click any footnote link to see the acronym and a detailed explanation; "hover" the mouse over it just to see the simple interpretation.)
SLIMC1
Secularist Liberal Intellectual Media Complex
GESGOEAEOT2
Gradually, Ever So Gradually, Over Eons And Eons Of Time
PEWAG3
Punctuated Equilibrium's Wild-Assed Guess
TTRSTF4
Them There Real Scientifical-Type Fellers
TTRSPTF5
Them There Real Smart Perfesser-Type Fellers
TTRSJTF6
Them There Real Smart Journalistical-Type Fellers
SNRTACBT7
Surely No Right Thinking Adult Could Believe Today
STNSEACPB8
Surely Today No Serious Educated Adult Could Possibly Believe
WDN9
We Don't Know
BMDFP10
Baboons, Mongrel Dogs, Filthy Pigs and ...
HBAACOTE11
Human Beings Are A Cancer On The Earth
ACLU12
Anti-Christian Litigation Union
FLORMPORIF13
Flagrant Liar, Or, Mindless Parrot, Or, Innocent Fool
MEJTML14
Marxist Ends-Justify-The-Means Liar
IEJTML15
Islamic Ends-Ends-Justify-The-Means Liar
MPAV16
Marxist Principles And Values
WBESSWG17
Wise, Benign, Elite, Super-Scientific World Governance
TRMITM18
The Reason Man's In This Mess
IYI19
Intellectual Yet Idiotic
TTRSCBTF20
Them There Real Smart Catholic Bishop Type Fellers
IACMPVND21
Illegal-Alien-Criminal Marxocrat-Party-Voting Nation-Destroyers
PEJTML22
Palestinian Ends-Justify-The-Means Liar
PSYOP23
"Psychological Operation" Mind Trick
CDC24
Covid Developmentally Challenged
LGBTQ+25
Every Letter Represents A Serious Psychotic sexual Identity Disorder
[All Web Pages listed in Site Map by date-of-publication;
oldest at the top, newest at the bottom of the list.]

Culture=Religion+Politics;  Who Are We?  Vic Biorseth
The Brilliantly Conceived Organization of the USA;  Vic Biorseth
Return to the BLOG page
Return to the HOME PAGE
Subscribe to our Free E-Zine News Letter
Respond to This Article Below The Last Comment

Comment
Respond to this WebPage immediately below the last comment.
Or,
---
Tuesday, April 16, 2013
Converted Page to SBI! Release 3.0 BB 2.0. 
---
Date:  Wed Dec 17 2014
From:  Vic Biorseth
Comment:  
Changes pursuant to changing the website URL and name from 
Thinking Catholic Strategic Center to
Catholic American Thinker.
Pulled the trigger on the 301 MOVE IT option June 1, 2014. Working my way through all the webpages.  . 
Regards,
Vic
---
Language and Tone Statement

Please note the language and tone of this monitored Website. This is not the place to just stack up vulgar one-liners and crude rejoinders.  While you may support, oppose or introduce any position or argument, submissions must meet our high Roman Catholic and Constitutional American standards of Truth, logical rigor and civil discourse.  We will not participate in merely trading insults, nor will we tolerate participants merely trading insults.  Participants should not be thin-skinned or over sensitive to criticism, but should be prepared to defend their arguments when challenged.  If you don't really have a coherent argument or counter-argument of your own, sit down and don't embarrass yourself. Nonsensical, obscene, blindly & doggedly anti-Catholic, anti-American, immoral or merely insulting submissions will not be published here.  If you have something serious to contribute to the conversation, be prepared to back it up, keep it clean, keep it civil, and it will be published.  We humbly apologize to all religious conservative thinkers for the need to even say these things, but the Hard Left is what it always was, the New Leftist Liberals are what they are, and the Internet is what it is. 
"Clickbait" advertising links are not acceptable for posting here. 
If you fear intolerant Leftist repercussions, do not use your real name and do not include email or any identifying information.  Elitist Culturally Marxist Pure Authoritarians cannot and will not tolerate your freedom of speech or any opposition to their rigid authoritarian, anti-equality, anti-life, anti-liberty, anti-property, hedonistic, anti-Constitution, pro-Marxist, pro-Islam, anti-Catholic, anti-Christian, anti-Semitic, anti-male, sexist, pro-homosexual, anti-heterosexual, anti-white, racist, anti-Western, anti-American, Globalist, anti-Nation, blatantly immoral, totally intolerant and bigoted point of view. 
Copyrighted Material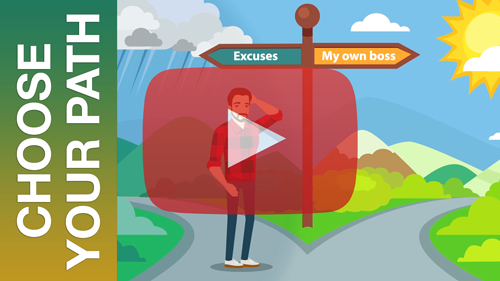 Solopreneur Opportunity Links, for a
Solo Build It WebSite