Site best viewed on a computer screen - not optimized for cell phones
Latest 50 articles published or updated here: BLOG (Web-Log) Page

Is Discrimination prohibited to Government, or to Citizenry?
Our Constitution restrains government, not citizenry; it FREES the citizenry to discriminate.
Vic Biorseth, Tuesday, March 31, 2015
https://www.catholicamericanthinker.com/
Once upon a time, Discrimination was not a bad word or a sin or part of a program of racism.  It was just a word.  What it conveyed was nothing more than an ability to discern differences and make decisions.  In that context, Discrimination is nothing more than Common Sense, guided by Adult Judgment, further refined by a Properly Formed Conscience.  You exercise Discrimination with every single choice or decision you ever make in life, from the smallest and most mundane to the greatest and of most importance.  You cannot stop Discriminating unless and until you stop living, or stop living free. 

"Discrimination" began to become a bad word, denoting racial prejudice, with the famous Rosa Parks case.  In 1955 Montgomery Alabama, Rosa Parks refused to give up her seat to a white person and move to the back of the bus, once the "White" section was full, and thereby committed a purposeful and heroic act of civil disobedience.  Buses - a public conveyance - were segregated by race in the South. 
Rosa Parks took a great personal risk in that action, and contributed mightily to the advancement of the American Foundational Principle of equality of all men before the law.  The Civil War was only a first step; it did not fully succeed.  The Civil Rights Movement of the 50's and 60's was a necessary next step.  America is better for it. 
But note this well:  We will never be perfect.  Attempting to make a human culture perfect will destroy that human culture.  Perfection is not of this world, but the next.  So long as the world turns, there will be racism somewhere, in some form, and to some degree.  That's life.  It's the nature of imperfect fallen man. 

The latest brouhaha over "Discrimination" arose over the recent enactment of Indiana's Religious Freedom Law, and no one seems to ask why Indiana might feel the need to further protect Religious Freedom.  And the answer to that question lies in the true identities of those who most vehemently oppose this new Indiana law. 
And they are, of course, ideological Marxists of various spot and stripe.  The Marxocrat Party; "Establishment" Republicrats; the News Media; Commentators; Academe; Show Biz; the current Presidential Administration, and other Marxists, ranging from Progressives through Fascistic Crony Capitalists all the way to Anarchists and flat out Communist Revolutionaries.  It ain't just about race any more. 

Marxism glommed onto the "Discrimination" issue early on in their internal American political war against individual freedom.  The goals of our American Marxists are, always, to
Grow the government;
Migrate political power from the people to the government;
Sow the seeds of disharmony, discord, chaos and disorder.
And that's really all that's going on here. 

But, you see, our Founding Fathers and the Framers of our Constitution were determined to free the citizenry and protect citizen freedom from the government.  That's why all the Constitutional Rights established therein are, as our President described them, a "set of negative constraints on government" as opposed to constraints on the free citizenry.  Our President hates that, and would like to reverse it.  All Marxists and all other anti-Americans would like to reverse it.  Freeing the Government and restraining the free citizenry is what the Marxocrat Party is all about.  The Constitution stands in the way. 
"Equality Before The Law" is the first and most basic American Civil Right, after the right to life itself.  Who makes, enforces and adjudicates Law?  The government.  Not the citizenry.  It is the government, and the government alone, that is restricted from any "Discrimination" among men, anywhere in the legislation, execution or adjudication of law. 
Why was a Religious Protection law even needed in Indiana?  Didn't the Constitution already do that? 

Congress shall make no law respecting an establishment of religion, or prohibiting the free exercise thereof; or abridging the freedom of speech, or of the press; or the right of the people peaceably to assemble, and to petition the Government for a redress of grievances.
--US Constitution, Amendment I

That's pretty clear.  We can exercise our religion, anywhere, any time, in the daily living out of our lives.  You cannot show me where the Constitution establishes any right of open practicing homosexuals to not be discriminated against.  It isn't in there.  It may be in lesser law, in the US Code, in other federal legislated law, in various state laws or local laws, but not in the Constitution.  The Constitution, let us all be reminded, is the Supreme Law of the Land.  No one can legitimately enforce a lower law against discrimination that simultaneously violates someone's Constitutional rights.  Religion, speech, press and assembly are among these Constitutional rights, as you can see above. 
I am a Roman Catholic, and I do now and intend in the future to discriminate against the scandal of open public homosexuality, in every way that I can.  I will not associate with them, and I will not do business with them, and if anyone doesn't like it, they'll just have to get over it, because that's the way it is.  I do not approve of the "life style" of any scandalous, public, obstinate unrepentant sinner, and neither should any true Christian.  Any law that might be exercised to prevent me from my purposeful discrimination would be a violation of my religion, free speech and freedom to publish, among other things. 
The Constitution overrides any lesser or lower law. 
I know how much the Obamunist regime, the Marxocrat Party and their propaganda wing, the ideologically Marxist profession of Journalism, loves and promotes the advance and normalization of open homosexuality in American culture, and I know how much they despise and seek to suppress Christianity in general and Jesus Christ in particular, but that's just too bad.  No matter how vigorously they display their love of sodomy and their hatred of Christianity, I will continue to oppose sodomy and love Jesus until His Word changes, or until His word returns to Him void.  In other words, not any time soon. 

Comrade Obama, peace be upon him, was right; the Constitution puts restraints on government behavior in order to free the citizenry from the controlling grasp of government.  As a good Marxist, he sees it as his duty to reverse that situation, and he is doing it.  But the process was begun long before he ever assumed office. 
The first anti-discrimination laws were passed under the Republican Eisenhower administration, trying to undo some of the damage done through the re-segregation program begun under the Democrat Woodrow Wilson administration.  Under Wilson, the Democrat Party, which was beginning to become the Marxocrat Party, re-segregated the previously integrated American military and American government, and re-segregated as much of American society as they could, even breathing new life into the nearly extinct Ku Klux Klan.  And it was Eisenhower who later sought to correct the situation, especially in the government school system.  I was in public school at the time.  They called it desegregation.

It should not have been necessary.  Equality was already in the law. 

American life would be so much sweeter and law would be so much simpler if everyone just adhered to the Constitution, and the principles set forth in the Declaration.  The old bugaboo "Unintended Consequences" of laws pertaining to Discrimination went on steroids after the Democrat Party went totally Marxist, and, chameleon like, they successfully pretended to be the champions of the black cause, and down for the struggle.  This, of course, was after they manned the fire-hoses, clubs, dogs and jails at Selma and other places all across the South. 
But now we deal with situations like that in Indiana, where the abuse and misuse and distortion of the "Principle" of non-discrimination is used as a weapon against Christianity.  Among the supposedly free citizenry of a supposedly Christian nation.  (I see this as just one more proof that Marxism cannot peacefully coexist with Christianity). 

There is no Constitutional right of any citizen to be protected from the discrimination of any other citizen.  Any legal citizen "right" to not be discriminated against by another citizen has been established in lesser and lower law.  The danger of anti-discrimination laws passed at the federal, state or local levels lies in the ability of such laws to conflict with established Constitutional protections, including speech, press, association, religion and more.  The principle of equality before the law was not intended to force private citizens or private enterprises into company or associations or transactions they prefer to avoid.  Being free means being able to freely discriminate.  Every single decision you make in life involves discrimination.  
Race is in a class by itself, because race is not a choice, or a decision, or a religion, or an ideology, or even a chosen way of life.  Still, when considering the limitation or elimination of Discrimination via law, we must consider the Supreme Law first.  The Constitution, again, grants no right to anyone to not be discriminated against.  What it does grant is equal protection and equal treatment before the law, regardless of race.  That means that the government - any and all levels of government - cannot give preferential or detrimental treatment based on race.  Again, the restriction is on the government, not the citizenry.  More on that later. 

Rush Limbaugh has described the real goal of the modern anti-discrimination forces over and over again, but most recently and perhaps most eloquently in his monologue Monday, March 30, 2015.  It is always, always, to attack and denigrate the majority or the normal.  It is always to advance the agenda of some minority or some unnatural thing, but, more than that, it is to attack the majority or the natural, and to cause strife, turmoil, chaos and disorder.  To anger and alienate the "disenfranchised" and keep them from assimilating into the larger culture.  The Marxocrats want, need and feed angry armies of "disenfranchised" groups who hate the American system and refuse to assimilate into it. 
It is open season on white, Christian, heterosexual Constitutionalist men.  They are the only approved target in the new Marxist interpretation of the word Discriminate.  The Femi-Nazis can go after them; the Homo-Nazis can go after them; the Eco-Nazis can go after them; the Racial-Nazis can go after them; the Moslems can go after them; the Criminal Aliens can go after them; Academics can go after them; pseudo-scientists can go after them; journalists can go after them; comedians and celebrities can go after them.  They, and they alone, may be openly discriminated against. 
We and we alone are denigrated as sexist, but no one else, of any gender is ever sexist.  We alone are racist, and no one else, of any race, can ever be called racist.  We are denigrated as Homophobic - mentally ill - but no one else is or can be called Heterophobic.   We are Destroying The Planet; but everyone else is swimming with dolphins, singing with birdies or flitting with butterflies.  We are denigrated as Islamophobic - again, mentally ill - but no one else is or can be called Christaphobic.  We are even denigrated as being, God help us, Moralists, of all things.  (I don't know about you, but I'll accept that one). 

The really interesting thing about all this discrimination against normal white men is that most of the public spokesmen against them are white men.  Journalists, commentators, comedians, celebrities, newscasters, etc., etc., etc., all participate in the piling-on of the denigration of their own race and sex.  And that raises the question, how on earth did they ever become so stupid?  They were indoctrinated and propagandized into it all their lives, through Marxified formal education, news reporting and entertainment.  No one is born that stupid.  They were formed into it, over multiple generations.  Just as American blacks are formed into racial obsession, and animosity against America in general and the white race in particular.  And the Republican (Republicrat) Party. 

The "American Melting Pot" of diverse races and ethnicities that came to be in America is now twisted into a weapon against America.  We are, indeed, a nation of immigrants.  But, here's the thing:  they all came here to be American.  To become American.  To live the dream; to see the American promise fulfilled.  So, they learned the language, they learned the history, they took the test and they made themselves into American Citizens.  With great pride.  Naturalized citizens, at least in my grandmother's day, knew more about America and her glorious history than most native born Americans.  And they loved America. 
Today, by official Marxocrat Party and Obamunist government policy, foreigners are encouraged to come here illegally, through foreign language advertisements in foreign lands, illegal yet quite pro-active non-enforcement of border security and clandestine operations.  And the new illegals are discouraged from assimilating into the larger culture.  Assimilation is not what is desired; what is desired is chaos, strife, disorder and overtaxed social systems, a la Marxist stratagems such as the Hegelian Dialectic, Saul Alinsky organized radicalism, Cloward-Piven strategy, etc. 
All this supplements the ongoing Marxocrat Party program to keep the American black population largely alienated from the larger American culture and averse to assimilation into it.  American blacks of slave ancestry are the only ethnic group in American history who did not, and apparently will not, assimilate with us.  The animus against whites and against America is fed and kept alive by a specific Marxocrat Party agenda, and by Marxified education and news, with the aid of professional race baiters like Jesse Jackson and Al Sharpton.  It's what they do for a living, and it's part of a larger anti-American plan.  Brewing anger is the name of the game. 

Rush was right.  Today, if any white man uses the word nigger, instead of saying something stupid like "The N-Word", the whole world will come down on him like a ton of bricks.  But anyone else can call him a Honky, a Cracker, a White Devil, a Gringo, or anything else, and the world will not say a word.  Not one single word.  If a white man says that sodomites and lesbians are committing mortal sin, he will be damned as a Homophobe, and - get this - anathematized from American culture.  If a white man says that Islam is a false religion and a menace to all the non-Islamic world, he will be damned as an Islamophobe, and again, anathematized from the larger culture. 
What happened to freedom of speech? 
Is it a one way street, and white men are going the wrong way? 
The Black Panthers, the Black Moslems, and Jeremiah Wright's Trinity United Church of Christ are perfectly free to restrict membership from white people, and nobody sees any problem with that.  Well, neither do I.  All citizens should be free to associate with whoever they wish to associate with, and avoid whoever they wish to avoid. 
Any private citizen should be free to discriminate in who they hire, who they fire, who they promote, who they graduate, etc., without government interference.  What does the government have to do with it?  Affirmative Action and Equal Opportunity programs are racist and sexist on their face, discriminating against white men in favor of all minorities. 

This needs to be fixed.  Survival of Constitutional America depends on all of this being corrected.  We need to return to the Constitution.  And it ain't gonna get fixed unless and until we have a Constitutionalist President, a Constitutioalist House of Representatives and a Constitutionalist Senate.  That's just the necessary beginning point. 
Once we have an honest, non-criminal Attorney General, appointed by a decent President and approved by a decent Senate, the process could begin.  The Attorney General could send or appoint attorneys to begin actions in various state or local jurisdictions on behalf of citizens who have been harmed by unconstitutional legal process.  If their Constitutional rights were violated, it is the responsibility of the Constitutional government to correct that condition.  One of the purposes of our government is to protect the citizenry from the government itself.  Going to court to protect citizens from the court. 
The Attorney General's office should always protect the Constitution, and that means that it must also defend the Constitutional rights of the citizenry against the government.  That's what the Constitution says.  Bakers, photographers, caterers, etc., who have been successfully sued for refusing to accommodate openly scandalous events should be compensated for all damages that ensued.  Those who filed the suits, their lawyers or law firms, the courts, judges and officials who settled the matter should all be subject to some penalty if they knowingly violated the Constitution.  Violation of Constitutional rights to free speech, press, religion, association, etc., are direct violations of the Constitution itself. 
Damages for the injured citizens, and punitive damages, should be sought from the original plaintiffs, from their layers and law firms, from the judges or justices and from their courts, in which the injury was done.  Lawyers, judges and justices involved in original settlements involving violation of Constitutional rights of injured defendants should be subject to action by the Attorney General's office to initiate disbarment, impeachment, recall or permanent removal from office and legal practice by whatever legal means. 
The Attorney General's office should challenge any lower law, including anti-discrimination law, that violates the Constitution on its face.  All the way to the Supreme Court.  In this way the Constitution might begin to be reestablished as the supreme law of the land. 
The President, the Speaker of the House, the Leader of the Senate and the Chief Justice should meet regularly, perhaps monthly, to discuss potentially unconstitutional legislated law, executive order or action, and legal precedent.  The Supreme Court should take a more proactive role in safeguarding the Constitution than merely awaiting cases to adjudicate. 
Following the precedent of 1803 Maybury v Madison, which established the principle of Judicial Review, the Constitutional Government should recognize, establish and practice Congressional Review and Presidential Review. 
Without awaiting any case law, the Court should be free, on its own, to declare any legislated law or any executive action to be unconstitutional, null, ineffective and no law from that point on, if, indeed, it is a clear violation of the simple wording of the Constitution. 
Similarly, the Congress should be free, on its own, to declare any executive action or any judicial precedent unconstitutional, null, ineffective and no law or no precedent from that point on, if, indeed, it is a clear violation of the simple wording of the Constitution. 
Similarly, the President should be free, on his own, to declare any legislated law or any judicial precedent unconstitutional, null and no law or no precedent from that point on, if, indeed, it is a clear violation of the simple wording of the Constitution. 
All three branches have been guilty of Constitutional violations.  They are supposed to be checks on each other, to keep that sort of thing from happening.  If this rule is ever put into action, it must be done with slow care, because overturning mountains of law all at once could be very unsettling to the whole nation.  Gun control law alone represents huge stacks of federal, state and local law, all or very nearly all of which is unconstitutional on its face.  But that's just gun control.  Pick a subject.  Nearly every regulating federal agency or bureaucracy is unconstitutional in its very existence. 
Care must be taken in overturning Discrimination laws, either by one of the three branches of government, or by Attorney General action, lest some regions of the country return to segregated lunch counters.  The original intent of the first anti-discrimination laws was to end racial exclusion of people seeking nothing more than the necessities of life, and to be treated as equal citizens.  If a business serves the public, in good justice that business should serve all of the public. 
Simple common sense and adult judgment indicates that some limited discrimination must be allowed even by government.  For instance, women should be prohibited from combat roles or near combat roles in the military.  Homosexuals should be prohibited from even being in the military. 

But the government has no Constitutional business ordering citizens or businesses who they may hire, fire or otherwise associate with. 
That's why the three branches need to meet regularly, and discuss what is to be done, in a slow, sure, methodical way. 
Will it every happen? 
Hey, I can dream, can't I? 

=====
Sarcastic Acronym Hover-Link Footnotes: For the convenience of those readers using devices that lack a mouse, these footnotes are provided for all webpages, in case any webpage contains any hover-links. (If you don't have a mouse, you can't "hover" it over a link without clicking just to see the simple acronym interpretation. Click any footnote link to see the acronym and a detailed explanation; "hover" the mouse over it just to see the simple interpretation.)
SLIMC1
Secularist Liberal Intellectual Media Complex
GESGOEAEOT2
Gradually, Ever So Gradually, Over Eons And Eons Of Time
PEWAG3
Punctuated Equilibrium's Wild-Assed Guess
TTRSTF4
Them There Real Scientifical-Type Fellers
TTRSPTF5
Them There Real Smart Perfesser-Type Fellers
TTRSJTF6
Them There Real Smart Journalistical-Type Fellers
SNRTACBT7
Surely No Right Thinking Adult Could Believe Today
STNSEACPB8
Surely Today No Serious Educated Adult Could Possibly Believe
WDN9
We Don't Know
BMDFP10
Baboons, Mongrel Dogs, Filthy Pigs and ...
HBAACOTE11
Human Beings Are A Cancer On The Earth
ACLU12
Anti-Christian Litigation Union
FLORMPORIF13
Flagrant Liar, Or, Mindless Parrot, Or, Innocent Fool
MEJTML14
Marxist Ends-Justify-The-Means Liar
IEJTML15
Islamic Ends-Ends-Justify-The-Means Liar
MPAV16
Marxist Principles And Values
WBESSWG17
Wise, Benign, Elite, Super-Scientific World Governance
TRMITM18
The Reason Man's In This Mess
IYI19
Intellectual Yet Idiotic
TTRSCBTF20
Them There Real Smart Catholic Bishop Type Fellers
IACMPVND21
Illegal-Alien-Criminal Marxocrat-Party-Voting Nation-Destroyers
PEJTML22
Palestinian Ends-Justify-The-Means Liar
PSYOP23
"Psychological Operation" Mind Trick
CDC24
Covid Developmentally Challenged
LGBTQ+25
Every Letter Represents A Serious Psychotic sexual Identity Disorder
[All Web Pages listed in Site Map by date-of-publication;
oldest at the top, newest at the bottom of the list.]

Culture=Religion+Politics;  Who Are We?  Vic Biorseth
The Brilliantly Conceived Organization of the USA;  Vic Biorseth
Return to the BLOG page
Return to the HOME PAGE
Subscribe to our Free E-Zine News Letter
Respond to This Article Below The Last Comment

Comment
Respond to this WebPage immediately below the last comment.
Or,
---
Date:  Thu Apr 02 09:36:33 2015
From:  Chaplain Dale Crowe
Email:   crowe71303@bellsouth.net
Location:  New Smyrna Beach, Florida - United States of America
Comment: 
I am in full agreement with you Vic. We are dealing with the spirit of the antichrist while the Church sits behind closed doors. The Alinsky plan of the left including their leader Obama is to divide, accuse and bully. There is only one way to handle bullies. Goliath was a bully and David met him and even ran toward Goliath as he swung his sling. One small stone was all that was needed. Christians have a mountainous rock that when it falls on some it crushes. Jesus handled the bullies of His day the same way. All the bullying and taunting He encountered was handled face to face without backing down. He spoke the Word into every challenge and bullying encounter. The Church seems to totally silent on the Indiana homofest. The Goliath of homosexuality is taunting the armies of the living God While the leaders of the Church are hiding behind closed doors. The David's such as yourself are engaged in the battle against these bullies The same power that exists in the few warriors that are choosing to engage is available to all Christians who are willing to stand up and stand for the cause of Christ. I will be forwarding this column to all in my address book. May the Lord continue to bless you and your ministry.
Chaplain Dale Crowe

---
Date:  Fri Apr 03 2015
From:  Vic Biorseth
Comment:  
Chaplain Dale:
It is Good Friday, the day He suffered and died for us.  Blessed be His holy name. 
Thank you for your encouraging words.  You might also encourage your address book to boycott businesses that are piling-on against Christianity in favor of sodomy.  I already knew that Journalism was as anti-Christian as it was anti-American, and I tuned out mainstream journalism long ago.  And, of course, I would never vote Marxocrat.  But the evil of The World has now spread far beyond media journalism and Marxocrat politics. 
Joining in the new program of persecution of innocent Christians and suppression of Christianity, and in the expansion of sodomy and sexual perversion in our culture, spearheaded by Journalism, Obamunists and Marxocrats, are Republicrats, pseudo-Conservatives, pseudo-Christians, and a whole slew of Private Businesses, of all things. 
Angie's List, Apple, SalesForce, EMC, Cloudera, etc., all proud members of the LGBTQFZ Community attacking Christ and His Church, have joined Journalism in their open persecution of the Church and their program of expansion of sexual license and perversion in American society.  They do not want our business; in fact, they oppose everything we stand for and seek to oppress us, in their extreme intolerance. 
I shake the dust from my feet in testimony against them, as I leave their customer base and swear to never support them in any way.  They have chosen to oppose the unchanging Word of God, to persecute His Church and to promote and increase scandalous public sin, to the destruction of decent American culture.  They publicly Champion it.  So be it. 
As for me an my house, we will serve the Lord. 

Regards,
Vic
---
Date:  Fri Apr 03 19:26:27 2015
From:  Dale Crowe
Email:   crowe71303@bellsouth.net
Location:  New Smyrna Beach, Florida U.S.
Comment: 
Agree. I boycott Darden Restaurants (Long Horn, Olive Garden and the like) along with Disney World, one of the biggest polluters of our youth. I wrote Angie's List and encouraged all I stay in contact with to do the same.
Have a blessed Resurrection Weekend. He is risen!
Chap

---
Date:  Sat Apr 04 2015
From:  Vic Biorseth
Comment:  
Chaplain:
You are a good man. 

Your Holy Thursday comment inspired me to write the Celebrating Sodomy page, talking about just the sort of proactive action you are talking about here.  So long as we all allow evil to advance, evil will keep advancing, until it owns us, too.  We must stand, while there is still a place to stand, and we must turn, and attack. 
Today is Holy Saturday, a day of silent reflection.  Yesterday, the Light went out of the world, and the Church is silent, with no lights, no candles, and an empty Tabernacle, while He is in His Tomb. 
Tomorrow, His Tomb will be discovered empty, and He will be Risen!  Every light will be switched on, every candle lit, and every bell rung, inside and outside the Church.  And we will all sing Hallelujah!  Hallelujah!  Hallelujah! 
And He will return to His Tabernacle. 
I encourage everyone who reads these words, Catholic or not, to visit a Catholic Church sometime tomorrow or afterward, just to sense the Divine Presence.  He is actually there, in a very special way; He is physically present, in that little, small Tabernacle.  You can feel it.  And He will be fully aware of you being there. 
Come and see. 

(Read John 6, verse 30 and commencing.) 

Regards,
Vic
---
Language and Tone Statement

Please note the language and tone of this monitored Website. This is not the place to just stack up vulgar one-liners and crude rejoinders.  While you may support, oppose or introduce any position or argument, submissions must meet our high Roman Catholic and Constitutional American standards of Truth, logical rigor and civil discourse.  We will not participate in merely trading insults, nor will we tolerate participants merely trading insults.  Participants should not be thin-skinned or over sensitive to criticism, but should be prepared to defend their arguments when challenged.  If you don't really have a coherent argument or counter-argument of your own, sit down and don't embarrass yourself. Nonsensical, obscene, blindly & doggedly anti-Catholic, anti-American, immoral or merely insulting submissions will not be published here.  If you have something serious to contribute to the conversation, be prepared to back it up, keep it clean, keep it civil, and it will be published.  We humbly apologize to all religious conservative thinkers for the need to even say these things, but the Hard Left is what it always was, the New Leftist Liberals are what they are, and the Internet is what it is. 
"Clickbait" advertising links are not acceptable for posting here. 
If you fear intolerant Leftist repercussions, do not use your real name and do not include email or any identifying information.  Elitist Culturally Marxist Pure Authoritarians cannot and will not tolerate your freedom of speech or any opposition to their rigid authoritarian, anti-equality, anti-life, anti-liberty, anti-property, hedonistic, anti-Constitution, pro-Marxist, pro-Islam, anti-Catholic, anti-Christian, anti-Semitic, anti-male, sexist, pro-homosexual, anti-heterosexual, anti-white, racist, anti-Western, anti-American, Globalist, anti-Nation, blatantly immoral, totally intolerant and bigoted point of view. 
Copyrighted Material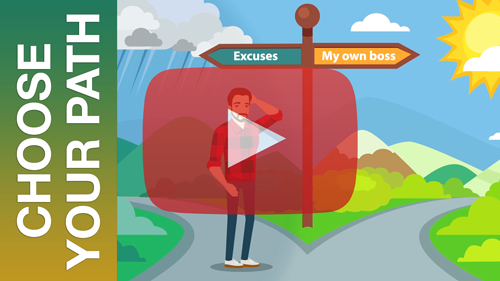 Solopreneur Opportunity Links, for a
Solo Build It WebSite