Site best viewed on a computer screen - not optimized for cell phones
Latest 50 articles published or updated here: BLOG (Web-Log) Page

Work At Home Jobs that have had me.

Vic Biorseth, Wednesday, April 24, 2013
https://www.catholicamericanthinker.com/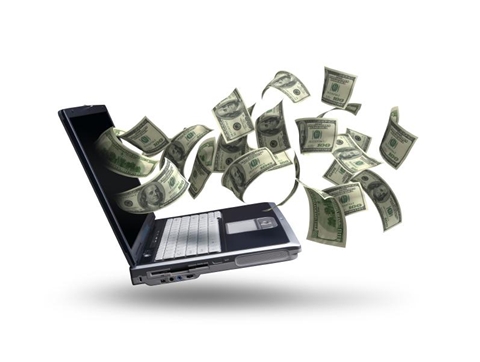 Yep; I got caught up in all the hoopla of "work from home", and "earn money from your kitchen table", and "work wherever you can take your laptop" and all that, back when it was a really hot topic.  It was quite a temptation to get away from long commutes, long hours in a cubicle, and essentially, not being your own boss.  All the ads looked so promising; people were making thousands, thousands a month, working in their living room, or home office, or out on the deck, or in the kitchen or dining room.  Without suiting-up; not even "business casual."  If all these other people were doing it, why not us? 
We already had a home office.  I was on call at all hours of day and night when I wasn't at work.  Any time my beeper went off, I was subject to rush to the home office from wherever I was, log on using the company laptop, and fix something.  (I carried the company computer back and forth between work and home.)  And, there were rare occasions when there was a doctor, dental or other appointment, when I actually worked from home for the major part of the day; but working from home was never a regular thing.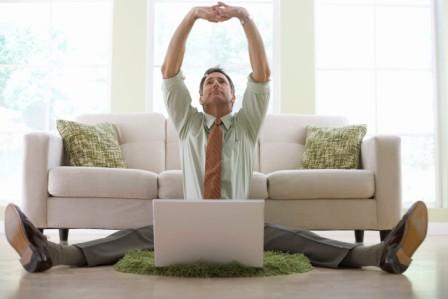 I think it was the images that hooked me.  All those smiling, happy home-workers, making all that money, not in an office, but at home, or somewhere else they preferred to be.  Moms with their kids; Dads with their kids; husbands and wives together.  Making your own hours.  And, perhaps especially, the prospect of getting out of bed only when you were all finished sleeping.  Alas, nothing is ever what it seems to be.  These days, even on our days off, we still rise quite early, out of force of habit.  It turns out that we're finished sleeping, even on our days off, between 5:30 and 6:00 AM.  Still, all those images were out there, beckoning, and it looked more attractive than commuting back and forth between home and cubicle.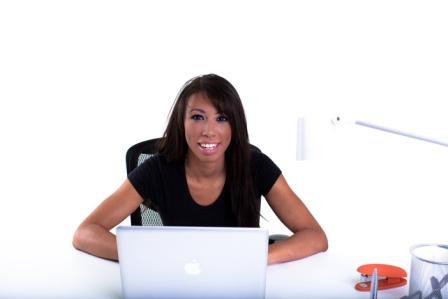 So, we gave it a shot.  My own career as a mainframe-computer COBOL dinosaur took quite a hit, after a high-point during the Y2K emergency when COBOL guys were so in demand that we became "Consultants" rather than mere Programmers.  After the Y2K threat was neutralized, we suddenly found ourselves downgraded and competing for lower level jobs as old mainframe legacy-system maintenance programmers, with jobs highly subject to outsourcing to India.  India got so many US mainframe legacy system maintenance jobs that new outsourcing markets opened up, outsourcing US jobs to Pakistan, at rates lower even than India, and even to China, at rates lower than Pakistan.  The US mainframe job market was shrinking.  We had a little money saved up, and the time seemed right to make a move. 
Looking back, sometimes I could kick myself for it, and sometimes it makes me happy.  Life is funny that way.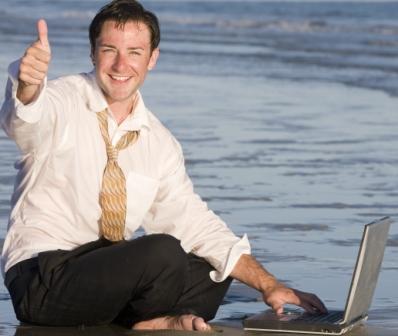 Coastal Vacations was the first one that hooked me.  It was a home business that involved a ready-made website that you updated with a picture of yourself, and a little blurb about yourself, that essentially sold very attractive vacation-travel packages at a whopping discount.  A huge number of multiple-day vacations, involving cruise ships, five-star hotels, exotic locations, luxurious resorts, air-fare and more, in three "levels."  I have to go from memory here, and I'm sure the prices have changed over the years, but back when we were in it, the packages were like this:
$15,000 worth of vacations in a package for $1,000.
$45,000 worth of vacations in a package for $2,000.
$90,000 worth of vacations in a package for $3,000.
Now, this sort of thing should be very attractive to anyone who had a lot of vacation time, no matter what kind of job or business they had.  In fact, it could be quite useful to us.  I think that was what got me.  If it was something we might use, then it should be attractive to other people too. 
Coastal Vacations had some kind of deal with cruise-lines, resorts, hotels, airlines, etc., to do this; all these coastal-vacation people showing up meant full or fuller airplanes, fuller cruise ships, occupied rooms and so forth.  It gives them more of the appearance of success.  (What I didn't think about at the time was, if everybody who showed up showed up for free, how would the resorts, airlines, etc., stay in business?)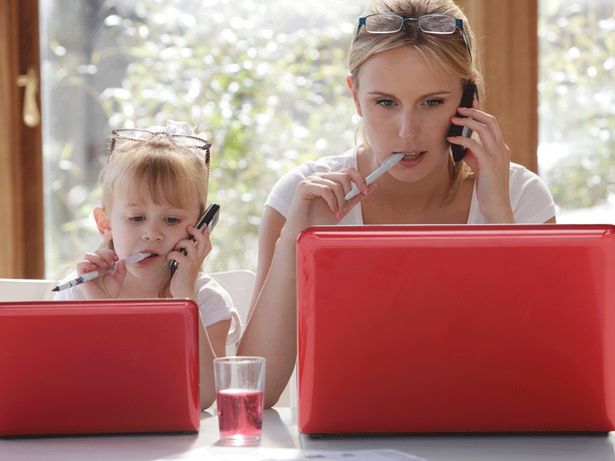 I gleefully jumped in, with both feet.  It involved a lot of phone usage, so we went to Vonage, the cheap internet-phone provider, with unlimited local and long distance calls.  (This was in the days when cell phones were fairly expensive and relatively rare objects, and BlueTooth didn't exist yet.)  I hooked up a headset with attached microphone to the computer for hands-free communication, went through the learning program and went into business. 
This was my first experience with an MLM (Multi-Level Marketing) enterprise.  It's a pyramid, but not an illegal pyramid, like a Ponzi-Scheme.  It's more like Tupperware or Shaklee, if you know anyone who sells that stuff.  You get into an MLM by buying whatever the product is.  In this case, you buy a Coastal Vacations package, and that gives you not only the package, but the ability to sell packages, and to receive a piece of the action from every one that you sell.  Not only that, but anyone to whom you sold a package, can sell more packages, and you get some of those proceeds too.  I don't remember how deep it goes, but perhaps it goes four or five deep. 
What attracted me to Coastal Vacations, as a business, was the actual product, which looked to be an actual good buy, all by itself, even to someone who had no interest in selling it after buying it.  It looked so attractive to me that I really thought it might sell like hot cakes. 
Also, this was my first experience with sales.  Let this be a warning to you: do not give up your day job to begin selling anything, if you have no sales experience, training or background. 

I don't care what you're selling, If you never sold anything for a living before, be very, very cautious. 
No cold calling.  That was one of the big Coastal Vacations big selling points.  Cold-calling is just calling people out of a phone book or off of some list, out of the blue, and trying to sell something to them.  It is described as humbling to humiliating hours upon hours of being repeatedly politely refused, quickly rejected, sworn at, insulted and just rudely hung up on.  Well, you don't have to do that, so they say.  Your initial purchase provides you with a set number of "Leads," which are described as people who are pre-sold, who have responded positively to adds and are interested in the product, and want to learn more about it.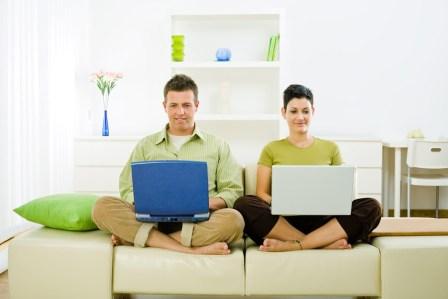 In my extreme, child-like, sales-related naivete, I believed that. 
I thought, with that number of already interested leads, I would call them all, make some sales, and that they, through word of mouth, might generate even more sales, and we'd be on our way. 
Wrong-o. 
Selling is not easy. 
I had a coach-trainer-advisor, a really nice Greek lady from the West Coast, with whom I was in near constant contact, by phone, email, live chat and live computer conference.  We had regular very large group conference training calls, in which one or the other of us would make training calls and even live sales calls, while everyone else remained silent.  It was all very psychologically uplifting and encouraging; but I wasn't making any sales.  My coach, and even more, her sister, were very successful at this, and her sister was a major-league top seller in Coastal Vacations, to the point where she didn't make sales calls any more.  Her "down-line" did all that, and she was raking it in from all their sales.  She was just available now and then for consulting, and for conference calls. 

The pre-sold leads, which prevented cold-calling?  Well, to me, it was pretty much like their description of cold calling.  "Who?  Why are you calling?  What the hell is Coastal Vacations?  Don't call this number again!"  That was a fairly frequent answer to one of my "pre-sold" non-cold, calls. 
Guess what?  There were available "packages" of "leads" for different prices.  For price 1, you get 500 phone numbers of "pre-sold" prospects.  For price 2, you get 250 really, really pre-sold prospects.  For price 3, you get 100 randomly selected responses to a Coastal Vacations TV ad who dialed the 800 number given on the TV ad.  For price 4, you get 20 of the "To buy now, dial this number" TV ads.  Also, along with all of that, there were people who clicked on your personal website ad, indicating they wanted to talk to you about Coastal Vacations. 
I tried them all.  Sometimes with my coach on the line, sometimes with her doing most of the talking, most of the time with me doing it alone.  No sales.  This was getting expensive, because I wasn't bringing in any money, life goes on, and I was continuously spending money on more and more leads of various kinds.  I saw a problem with the supplied personal website: there were a blue million of them out there that looked just like it, just with someone else's name and picture attached to it.  For the length of time it was out there, I wasn't getting hardly any clicks.  What would make my website stand out from the crowd of other Coastal Vacation websites? 
It was a "store-bought" or pre-established website, a cookie-cutter thing, that I had no real control over.  I looked around for website building knowledge; I had Microsoft Front Page, which can build a website, but I needed to know more about what makes one stand out form all the others.  I saw that as my problem; simply creating a website was not enough.  Coastal Vacations had already done that. 
I found SBI (Site Build It) and looked at it very carefully.  It, too, was a work from home sort of thing, but that was not why I was interested in it.  I wanted to know how to build a website that would attract traffic.  I already had (or thought I had) a work from home business; I wanted an extra website that would drive traffic to the Coastal Vacations website.  I thought if I made a higher traffic website that had a link to my Coastal Vacations website, the higher traffic would get me more clicks to buy.  I would let the website do the selling. 
Through SBI, I learned a little bit about key words, and how they work on the internet.  Websites that have traffic have key words in them that are searched for a lot.  The basic key-word strategy is to find a word (or words) that everyone is looking for, and then combine it with another word (or words) to make it unique enough to stand out.  You have to strike a balance between words that will come out on top of internet searches a lot, but also that lots of people are actually looking for in their internet searches.  If nobody is searching for it, it doesn't matter if it comes out on top of the search.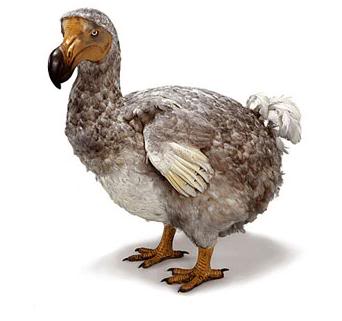 With this modicum of new knowledge, I used SBI to build the www.Virtual-Home-Office.com WebSite, now long extinct and gone the way of the Dodo Bird.  We already had a home office, so it was something I knew about.  The site offered advice on building and running one; information on computers, software, on-line conferencing, printers, faxes, scanners, and all the stuff that goes along with working at home.  I figured everyone looking for a work at home business would be interested in getting an on-line presence and thus a virtual home office.  And it did get some traffic, and it did generate some clicks on the Coastal Vacation site. It was easy; the SBI toolset was very intuitive and the instructions were complete.  It was considerably easier than Front Page.  At the time, all that was needed was a modicum of knowledge of HTML to make things look nicer.  Now, with the new version of BB2, you don't even need any HTML knowledge.  It was easy before, but now, the new version is incredibly simple.  You don't need any technical knowledge. 

But for all that effort, all I got was one sale.  It was to a fellow veteran, a retired Green Beret from the East Coast, who was working to remodel homes, cabinets, counters and sinks for wheelchair-bound veterans.  That sale made me his coach, and besides doing my own prospecting calls, I was now regularly on line with him, first coaching and then assisting on his prospecting calls.  Sometimes my coach was in on the calls, and sometimes her coach, too.  And we all still met regularly on the larger Coastal Vacation on-line conferences, training sessions and calling sessions.  But for all of that, I didn't get any more sales, and neither did my one and only customer. 

After better than two years, even I, a famously stubborn Lithuanian, began to recognize that this was not a good path to be on.  All I was doing was eating up our savings.  I was looking for something, anything, I could do from home.  (No, I don't know why I didn't look closer at SBI.) 
It was a hard thing for me to give up on Coastal Vacations.  I guess it was because I had invested so much time and energy into it, and I felt like I was throwing all that personal time and effort down the drain.  Day after day, I would rise early and start calling, and I would spend nearly every waking moment making calls, coaching, being coached, polishing my technique and following the plan.  It was a real disappointment. 

The next thing I tried was YTB (Your Travel Business.)  This one had a cookie-cutter website too, with your picture and your own few custom sentences.  It was a travel-booking site, for hotel, air and general travel booking at a pretty good discount.  The site was attractive and enabled people to book hotels and tickets right there, and you got your profit immediately.  As it turned out, this one, too, was an MLM business, in which your original buy-in got you the ability to sell, and on, and on.  But, it was only $35 to get in.  After all I had spent on Coastal Vacations, why not? 
I printed up a bunch of business cards on the computer and passed them out to friends and family for travel deals.  But what started turning the whole deal sour was the first conversation with my new coach, who was the one who got the biggest pay from my purchase.  Her first instruction was for me to "Make a list of everyone you know, and call me back." 
Well, hell no. 
There is no way I'm going to do sales calls to family, friends, neighbors and people at church.  I made up my mind that, for $35, it was worth seeing if people would book travel on my site.  I had no interest in doing any sales again, and I certainly did not want to antagonize or impose upon people I loved. 
So, my Virtual Home Office website site linked to my YTB site, but, although I was getting traffic, I wasn't getting any money-making YTB clicks.  Again, there were a blue million YTB sites out there, and mine looked just like all the others.  But what really sealed it for me was when I found other big travel sites, not cookie-cutter, but big business, that had better travel deals than YTB.  Why would anyone buy at my YTB site when they could get a better travel deal just by searching the internet for a better price? 
Poor Vic. 
The really odd thing is that, long after I dropped this YTB business, I had a few friends contact me because they were going on vacation, and couldn't find my YTB site to book travel and hotels.  Too late, and really, it would have been too little, even if it had been done earlier. 
Some time during all of this I began this website, but not as a business.  For years, ever since I came home from Vietnam, I had been writing a book in my spare time, without really knowing how to write a book.  It was pretty disorganized.  I had sent manuscripts to several publishers but never got so much as a response from any but one, and that was a polite rejection.  So I had this gigantic pile of paper, and a huge number of diskettes full of all of this stuff I had been trying to make into a book without really knowing how.  And now, since I knew how to make a website using SBI, I got the idea of making a personal website for it instead of a book.  It was a sideline, spare-time, hobby sort of thing.  You're looking at the results.  I can type pretty fast, so I made a bunch of pages pretty quickly.  But that was always just a background activity. 

Meanwhile, in the foreground, Marcie saw an ad for starting a medical billing home business, and we looked into it.  That was our next big move, and it was quite a monetary investment, too.  But it looked to be more "real" as a work from home opportunity.  It meant doing work; not selling anything, but actually doing valuable computer work at home for client doctor's offices.  Doing billing, collections and processing insurance claims.  We investigated the hell out of this one, because there was no way in without a significant (for us) investment in highly specialized software, and, not incidentally, new hardware, because the database size and processing capabilities vastly exceeded our existing computing capacity. We're talking thousands of dollars here. 

Medical Practice Management was our new startup corporation.  I went through the extensive on-line training, took several different level tests, passed them, and took the plunge.  So, we made new business cards, ran some ads, and started calling local (and even not local) doctor's offices, and going around to visit doctors to present our business model to them.  And, of course, I immediately made a new SBI website for it, called www.Medical-Office-Management.com.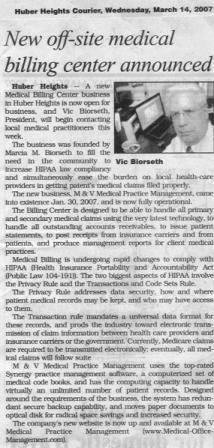 It was an invigorating change.  Just getting up and putting on a suit and tie again made me feel more like I was actually going to work again.  And I thoroughly enjoyed the interaction with Doctors and business managers.  Open dialogue and responding to questions is something I have always been quite comfortable with.  And what I was offering was quite valuable. 
Doctors deal with special medical codes - thousands and thousands of codes - that represent diagnostic procedures, treatments, medical devices, pharmaceuticals, - virtually every imaginable thing a doctor could do or prescribe is covered by a code.  Where did these codes come from?  Insurance companies.  The complexity factor is in the stratosphere.  And none of these codes are covered in medical school.  Doctors learn how to practice medicine, not insurance.  However, they are now increasingly trapped by the fact that, in almost every instance of a doctor doing work, he will be paid, or not paid, not by the patient, but by an insurance company.  At first, this was just a mild surprise to me; but as time went on, it looked like insurance was driving the bus here, when the whole goal of the medical practice is supposed to be the practice of medicine.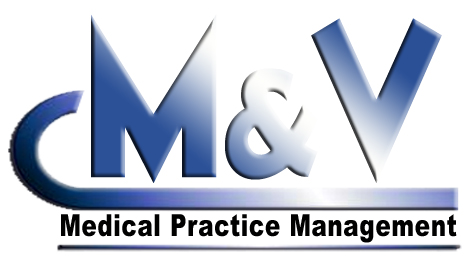 Medical codes were so complex that, by this time, just about all medical practices had to hire a persons specializing in medical coding just to do that one thing.  If the codes weren't right, whether through being a wrong code or a wrong sequence of codes, the claim would not be paid.  Coders were constantly studying the constantly changing universe of medical codes, just to stay on top of them so the doctor would be paid.  This is a fairly well paid non-medical employee, to add to the already significant personnel bill the doctor has to pay on a regular basis, provided he himself gets paid in a timely manner by insurance companies. 
The advantage our business would provide to the practitioner is largely tied up in the database of medical codes, which are constantly updated on-line to keep up with the ongoing changes.  I put in a treatment, it puts in a code.  It red-flags incorrect sequences of codes, or recommends preceeding or following codes, based on insurance industry requirements, and the doctor is assured of timely claims payments.  We offered paperless filing, in which we would periodically burn CDs with all his claims and billing and receipt records on them, to be pulled up on a computer screen any time he needed them.  We had the capacity of maintaining thousands and thousands of detailed patient records in full compliance with HIPAA regulations, and, most importantly, getting doctors paid. 
We would be off-site contractors, not employees, meaning he would not have to deal with payroll, taxes, benefits or anything.  We could do his billing, including coding, his collections (into his office, not ours) and his record keeping, all electronically, with weekly meetings. 
What I slowly picked up on from this experience - including the training, the software, the codes, and the deep conversations with doctors, was that, medical insurance, in and of itself, seemed to be, not so gradually, putting doctors out of business.  Not that they couldn't be doctors any more, but they couldn't be private business men any more.  Medicine has historically been a profession, which could be practiced anywhere the practitioner decided to practice it, which might be his home.  Insurance, and the complexity of insurance codes, was changing all that.  Doctors were now ever increasingly becoming mere paid employees, like most of the rest of us. 
I wrote a couple of articles about it on the new business website, and I wound up copying them to this website, here and here, if you're interested.  What was really galling was when I found out that Medicare was really the driving force behind medical codes, and that whatever Medicare did with code changes, the whole rest of the medical insurance industry just followed their lead. 
The federal government was the keeper of the codes. 
Exactly what does the federal government know about medical practice?  I don't remember seeing either medicine, medical insurance or medical billing listed among the limited and enumerated powers of government in Article 1 Section 8 of the Constitution. 

Anyway, the bottom line here, we never got any client doctors.  Close, but no cigar.  No one would sign us up.  Major disappointment number two. 

Zaken QuickSell Associates was another one we tried for awhile, since, as I recall, it didn't cost us anything.  It involved helping businesses get rid of outdated or unsold merchandise.  For whatever reason, people wind up with a warehouse full of something they can't sell, and they need to get rid of it to make room for stuff that will sell. 
I put a page up on this website for it, telling people we could quckly liquidate their inventory for cash, and I got a lot of hits.  I could potentially make half of whatever deal Zaken would make with whoever he resold it to. 

There was a formula involving the quantity, the wholesale price and the retail prices that always wound up with a ridiculously low-ball price (in my opinion) that usually made the businessman laugh and go away.  The one time one of them accepted the low-ball price, when I faxed the offer sheet in to Zaken, after a couple of days they rejected it, because they couldn't find a buyer at whatever their price was.  The poor businessman was so crushed when I told him that I was getting emotional.  I just couldn't do that any more.  Not my kind of business. 
IncomeAtHome.com was another one we looked at, but didn't buy.  The ads say "no selling soap" for some reason, and I suppose that's true.  What you do sell is something called Herbal Life.  Like Coastal Vacations, and like YTB, it's another MLM, and yes, you do have to sell, and yes, you do have to learn "scripts" for sales calls, and yes, sooner or later, you need to buy "leads." 
Ultimately, before we became destitute from lack of income, I went out and got my CDL and started trucking, and put all that home business stuff behind me.  But I kept this website, not as a business, but as a hobby.  It's a catharsis, for me.  It lets me blow off steam, and it allows me to write about things that interest me. It's a lot cheaper than fishing, or golf, or a million other recreational activities. 

My advice on any MLM business is, don't get into it unless you have good, solid sales experience.  Real salsemen can make a lot of money in an MLM.  I strongly suspect that the biggest success stories in any MLM business are successful salesmen who previously had other MLM businesses in which they built up a strong "down line" of good salesmen.  As soon as they start selling a promising new MLM product, they bring in all the most successful among their old down-line salesmen and get them into this one, too, and they all have another income stream.  If you don't have sales experience, then your only real chance is if you luck out and get a get a really good salesman in your down-line. 
Selling is not easy.  Good salesmen earn whatever they get. 
My advice on home medical billing business is, don't even get into it unless you already have at least one client doctor locked in.  People already working in a doctor's office or who somehow already have a good business relationship with a doctor are the only ones who really have a chance of getting any clients.  If you can't get a client, it's all for nothing. 
Some of the things I tried with this website also went by the wayside.  I had context-sensitive Google Ads, for instance.  Google has robot-programs that look at your website content, and put supposedly related ads in the neighborhood of the related site content.  That just didn't work out.  First of all, I have webpages that deal with, for instance, our disgusting masturbation industry, and abortion, and the sexual revolution, and contraception and so forth. 
So Google started putting ads on my site for Planned Parenthood, Condom manufacturers, "sexual aids," pornography, and all the things this site vehemently opposes.  They had a "filter" system, where you could enter the list of firms you didn't want advertised on your site.  But the list soon filled up; there was a limit of 250 filters, and there are literally millions and millions of porno and smut sites and immoral businesses out there.  I ultimately had to just drop Goodgle ads, and not use any content or context-sensitive ads at all. 
We really believe that Google would do business with Satan himself if they thought they could make a profit from it. 
I used to have a lot of Amazon book ads all over this site.  But then when visiting my sister in Michigan, when I saw how long it took for one of my pages to download onto her dial-up computer, I started thinking about those graphic ads.  The pages with the book ads were the ones that took a huge amount of time to download.  I even had a small Amazon Bookstore on this site. 
When we got home, I checked the click through statistics, and I had a lot of clicks from my pages to the Amazon ads.  Thousands and thousands of clicks.  But I didn't have any money from Amazon.  ???  So, I just dropped all the Amazon ads.  What was the point?  Whether they were selling any books or not, I don't know, but they certainly weren't making me any money, and they made my pages load slower. 

So here we are.  These days, I am self-employed as a contract-bound local delivery driver, and Marcie is still working too, although we're both on Social Security now.  We sold our rental property some time back, and now, for the first time, in between writing new stuff here, I'm starting to think of the one thing I never put any time into on this site, and that is, monetizing it, as SBI says.  Finding a way to make it make money.  But now, there's no rush; there's no real sense of urgency. 
Here's the interesting thing about it.  Some people find out early in life what they love to do, and they go out and make a living by doing it.  I wasn't lucky enough to do that.  But I have found what I love to do, and it is all tied up in this website. 
I just love to stir deep thought, in myself and in others, on important, substantive issues.  I love to think, write, dialogue and argue about vital matters; matters of life and death, and matters of eternity, and matters pertaining to God.  It's like alternating between wrestling with untruth, and wrestling with Truth. 
Whether it ever pays off in a monetary sense or not, I'm going to keep on doing it.  It is its own reward. 
Seek the Truth; Find the Way; Live the Life; please God, and live forever!

=====
Addendum July 16, 2013:  Acting on the advice of Alice S. in the comments below, looked into and began putting affiliate ads on this site, and it seemed appropriate to update this page with what I've learned so far.  If you have a website, you can find quite a lot of good, moral websites out there who want you to run their ads on your site in exchange for a cut of the action, any time anyone buys their product after linking-in from your website. Of course, you have to have a website or a blog of some kind.  If you have a website or a blog, read on. 

Begin the search by looking at sites you have purchased something from; look for something to click on that has the word "Affiliate" in it.  If you find an affiliate program there, and you have happily done business with them before, apply to enter their affiliate program and find out how it works. 
You can expand the search on-line.  Put the name of the subject you're interested in along with the word "affiliate" into Bing (or whatever search engine you use) and you should get a lot of related websites that have an affiliate program. Check them out one at a time. 
That's what I did, and I thought I ought to show the ones I chose, and see how they do over time.  From time to time I will update this page with any affiliate programs I try, and ongoing results from the existing ones. 

One of the first ones I found was the HillBilly Housewife, a wonderful, practical, down-to-earth site with a lot of recipes and housewife stuff, but also very good family emergency / disaster preparedness and stay-out-of-trouble advice.  She sells E-books on all of this. 
The St. Anne's Helper site sells a lot of Catholic goods and has possibilities.  As does the Totally Catholic Store, a gigantic Catholic E-store.  These are all hard goods, but I don't have to worry about that.  If someone links to those sites from my site, and they buy something, I simply get a commission on the sale, completely behind the scene. 

I found a self-defense teaching site that might be of vital importance to any cops or security personnel who, in the course of their work, place themselves in dangerous confrontational situations.  It's called The Self Defense Company, and it offers some serious training in close-up combat.  I don't know how many police or security guards are on my site, but this could be useful for anyone, including ladies, who want to be able to fend off a potential attacker.  We'll see how this one does. 
This site supports not only Catholicism, but what Benjamin Franklin called "Our American Religion," which is a blending of Catholicism, various non-Catholic Christian denominations, and Judaism.  In accordance with the First Amendment of the Constitution, Franklin's "Our American Religion" acknowledges, but addresses only lightly those Commandments that address man's relationship with God, or his theology, and addressed quite heavily those Commandments that address man's relationship with his fellow man, or, his morality.  This was treated in more detail in the ethos page.  That part of this site that speaks to American principles and American politics treats all Judeo-Christian believers favorably.  Judeo-Christian morality is the bedrock foundation for American civil law. 
Recognizing all that, and recognizing how all Judeo-Christian believers and practitioners are opposed, in their very Scripture, to "Hooking-Up" and all the general un-chastity that is seemingly so common today, I looked for on-line matchmaking services for devout believers.  The three best ones that I found were CatholicMatch.com for Catholic singles, ChristianMingle.com for non-Catholic Christian singles, and JewishMatch.com for Jewish singles.  With these links, perhaps religious singles can broaden their search beyond their own Churches or Synagogues without resorting to the bar scene. 
I would prefer, of course, that all Americans become Catholic, which would make everything much simpler; but I also recognize that's not going to happen any time soon. But my wish isn't purely theological in nature; it would also eventually make better fishermen out of all of us.  We know today with ontological certitude that Catholics always make better fishermen.  Any time any non-Catholic wants to go fishing, he always needs to take a Catholic along to show him how it's done.  That's just the way it is; it's like a natural law. 
If you have a CCW, which I believe all responsible adults of the proper disposition should have, you should also belong to the USCCA (United States Concealed Carry Association.)  Especially today, after we've all seen what happened and is happening to George Zimmerman over a simple case of self defense that turned into a case of CCW Entrapment. 
Sign up; if, God forbid, you are ever called to defend yourself with your weapon, you may later be called to legally defend yourself for having defended yourself.  Seriously. 
Of course, this being an SBI! site, and being an SBI! affiliate, I have the expected SBI! affiliate links, some of which are presented right here:

SiteSell Home Page. What's the total annual cost for your own WebSite? $299 per year = $0.82 per day. Cheaper than fishing.

Your Affiliate Marketing Site. Affiliate Ads on your website make you money 24/7/365.
SiteSell Services. For those who prefer "do it for me" to "do it yourself" Website building. If you are among the 50% of busy offline business owners who do not have a WebSite, here is your opportunity.
Online Auction Sellers.
Free yourself of eBay dependency. The "Big 3" will do it...
1) Own your traffic
2) Diversify your offerings
3) Build equity through content.
Now you can build an auction sellers businesses that you own.
Selling E-goods. E-books (especially non-fiction "how to"), e-photos (booming!), niche software, your own music, etc. The whole "digital goods for sale" space is soaring. Anything can be digitized -- sell it.
Selling Hard Goods. Build your on-line store. Learn how 98% of small on-line retail businesses fail, and how to succeed. 

Of course, an affiliate business site would be a lot more successful if it had been designed from the beginning to be an affiliate business site.  Here are a couple of SBI videos presented as intros into building an affiliate business on-line: 

SBI Affiliate Marketing Video
Introducing-the-SiteSell-Affiliate-Program-Video

That's about it for now, but there are a few more irons in the fire and applications pending approval. 

This page will be updated periodically.  Stay tuned.   
---

Addendum January 09, 2014:
Added a Paypal "Donate" button for non-deductible contributions into the right column of all pages.  People can donate whatever they want to, as often as they want to, if they think the content on this website is worth it. 
In other news, the affiliate ads may be going away soon.  Most of them have to go through an intermediate "third party" between the advertisers and the websites.  The biggest one is called Commission Junction; Commission Junction just sent me a notice that the ads on my site have not generated enough clicks to stay "viable" and so, in thirty days, if they don't get more clicks, the deal is off. 
So what I'm going to do, when that time expires, is just drop all the affiliate ads and not fool with them any more. 

=====
Sarcastic Acronym Hover-Link Footnotes: For the convenience of those readers using devices that lack a mouse, these footnotes are provided for all webpages, in case any webpage contains any hover-links. (If you don't have a mouse, you can't "hover" it over a link without clicking just to see the simple acronym interpretation. Click any footnote link to see the acronym and a detailed explanation; "hover" the mouse over it just to see the simple interpretation.)
SLIMC1
Secularist Liberal Intellectual Media Complex
GESGOEAEOT2
Gradually, Ever So Gradually, Over Eons And Eons Of Time
PEWAG3
Punctuated Equilibrium's Wild-Assed Guess
TTRSTF4
Them There Real Scientifical-Type Fellers
TTRSPTF5
Them There Real Smart Perfesser-Type Fellers
TTRSJTF6
Them There Real Smart Journalistical-Type Fellers
SNRTACBT7
Surely No Right Thinking Adult Could Believe Today
STNSEACPB8
Surely Today No Serious Educated Adult Could Possibly Believe
WDN9
We Don't Know
BMDFP10
Baboons, Mongrel Dogs, Filthy Pigs and ...
HBAACOTE11
Human Beings Are A Cancer On The Earth
ACLU12
Anti-Christian Litigation Union
FLORMPORIF13
Flagrant Liar, Or, Mindless Parrot, Or, Innocent Fool
MEJTML14
Marxist Ends-Justify-The-Means Liar
IEJTML15
Islamic Ends-Ends-Justify-The-Means Liar
MPAV16
Marxist Principles And Values
WBESSWG17
Wise, Benign, Elite, Super-Scientific World Governance
TRMITM18
The Reason Man's In This Mess
IYI19
Intellectual Yet Idiotic
TTRSCBTF20
Them There Real Smart Catholic Bishop Type Fellers
IACMPVND21
Illegal-Alien-Criminal Marxocrat-Party-Voting Nation-Destroyers
PEJTML22
Palestinian Ends-Justify-The-Means Liar
PSYOP23
"Psychological Operation" Mind Trick
CDC24
Covid Developmentally Challenged
LGBTQ+25
Every Letter Represents A Serious Psychotic sexual Identity Disorder
[All Web Pages listed in Site Map by date-of-publication;
oldest at the top, newest at the bottom of the list.]

Culture=Religion+Politics;  Who Are We?  Vic Biorseth
The Brilliantly Conceived Organization of the USA;  Vic Biorseth
Return to the BLOG page
Return to the HOME PAGE
Subscribe to our Free E-Zine News Letter
Comment
Respond to this WebPage immediately below the last comment.
Or,
---
Date:  Sat Apr 27 20:13:32 2013
From:  Sue
Email:   rcsherrillj@gmail.com
Location:  
Comment: 
What's the chances of selling a subscription to people like me who love your writing? I don't know how many there are but I certainly would be willing to pay a small amount like I do for 'Allrecipes' -like $10 or $20/year. Is that reasonable? It beats seeing creepy or offensive pop-ups & ads!

---
Date:  Sun Apr 28 05:43:12 2013
From:  Vic Biorseth
Comment:  
Sue:
There are two things wrong with making this a "subscription" site. 
First, if my main goal is supporting Truth in The Great Contest, an important part of that mission is to spread the argument for Truth as widely as possible, without restriction or limitation.  In my mind, all anyone should ever have to do to find Truth is look for it. 
Second, I don't think there is enough traffic yet for that sort of thing anyway, and I don't want to lose any potential new visitors.  Right now, I only occasionally get over 1,000 visits on any given day.  The average, at this moment, is 833.  The numbers are going up, but, at any point, the only logical result of charging people would be to reduce traffic. 
What I'm thinking about is charging monthly fees for ads.  Now that the conversion to BB2 is done, I have the ability to put the same ad in the same spot, or two, on every single page on this site.  I'm still wrestling with two things: exactly what to charge per month, and how to word my restriction requirements.  I don't want any immoral ads on this site.  Another worry is that someone may get a good, moral ad approved, and then later, what that ad links too becomes immoral.  I want the ability to shut that down, even though advertising time has been paid for. 
Whenever these things are resolved, I will probably begin running link ads in the right column, and maybe at the bottom of pages, for an introductory fee of $10 per month.  
Something in me really resists charging people just to look at my site. 

Regards,
Vic
---
Date:  Sun Apr 28 10:46:03 2013
From:  Alice S.
Email:   sei1972@ptd.net
Location:  Shohola, PA
Comment: 
Please don't go the subscription route. If anything put affiliate links on your site and leave it at that.
Yes, I've seen all of these things you mentioned; like anything in life, if it sounds too good to be true, you know it is. Many things I thought would work for me, over the years, have left me standing in the dust, shaking my head and wondering why; I guess it's just God's plan for me.
Stay true to the Lord, and be a light in the darkness. He will guide your path, always. Even when the money seems bleak.

---
Date:  Thu Apr 02 14:13:46 2013
From:  Ben
Email:   
Location:  
Comment: 
Vic,
Why don't you just go back to square one and start all over with SBI (not this website) and just go through the whole process step by step and make a business rather than just a website. 

---
Date:  Thu Apr 02 20:20:23 2013
From:  Vic Biorseth
Comment:  
Ben:
I wish I had done that at the beginning, as the first thing I tried.  However, at this late date, and with the limited daily time I have, I prefer to spend my limited spare time writing about what I love to write about. 
I've looked at some of the success stories, where people did the "brainstorming" and found such topics as kid's birthday parties, specialty balloons, etc., and made lucrative, high-traffic money-making websites out of them. 
However, If I'm going to write webpages at all, in the limited early morning and sometimes limited evening hours, I'm going to write about important stuff that has my attention, and that I already love to write about, which is not necessarily stuff that home businesses are made of. 
Once everything you have is paid for, you have no debt and you have a modest income, money just isn't all that important any more.  Again, I wish that had been my first approach.  If I had originally built a successful money making site, whatever the topic, I might now have a whole lot more time to write about what I love to write about. 
You never know. 

Regards,
Vic
---
Thursday May 9, 2013
Updated site to include first Affiliate Ads in right column. 

---
Saturday, May 18, 2013:
Just went through the whole site putting all the "orphan" pages into the General Commentary Pages grouping of right-column links, and was thereby reminded of a couple of other things I had tried. 
I actually had an e-store number of pages added to this site, where I had a "shopping cart" ability to take orders for things, accept money and send the order on to the behind-the-scenes supplier, who would ship directly to the customer.  I had some really neat looking stuff from an outfit in Israel.  But, it was all too late in the game.
When I left for CDL training school, I had to shut those pages down, because I couldn't be here to take and process orders.  Never got to see if it would work or not.  Then, for multiple years, I was driving a truck over the road, with no ability to properly monitor such a business. 
Even now I only work at this a pitifully few hours a day, so I'm not too enthusiastic about trying it again.  But it had possibilities. 

---
Date:  Wed Dec 17 2014
From:  Vic Biorseth
Comment:  
Changes pursuant to changing the website URL and name from 
Thinking Catholic Strategic Center to
Catholic American Thinker.
Pulled the trigger on the 301 MOVE IT option June 1, 2014. Working my way through all the webpages.  . 
Regards,
Vic
---
Date:  Sun Aug 30 20:33:23 2020
From:  Bree Weimer
Email:   gnrymr@yahoo.com
Location:  Fargo, North Dakota, United States of America's!
Comment: 
Thank You Vic for letting Me know I'm not the only One!!!!!

---
Language and Tone Statement

Please note the language and tone of this monitored Website. This is not the place to just stack up vulgar one-liners and crude rejoinders.  While you may support, oppose or introduce any position or argument, submissions must meet our high Roman Catholic and Constitutional American standards of Truth, logical rigor and civil discourse.  We will not participate in merely trading insults, nor will we tolerate participants merely trading insults.  Participants should not be thin-skinned or over sensitive to criticism, but should be prepared to defend their arguments when challenged.  If you don't really have a coherent argument or counter-argument of your own, sit down and don't embarrass yourself. Nonsensical, obscene, blindly & doggedly anti-Catholic, anti-American, immoral or merely insulting submissions will not be published here.  If you have something serious to contribute to the conversation, be prepared to back it up, keep it clean, keep it civil, and it will be published.  We humbly apologize to all religious conservative thinkers for the need to even say these things, but the Hard Left is what it always was, the New Leftist Liberals are what they are, and the Internet is what it is. 
"Clickbait" advertising links are not acceptable for posting here. 
If you fear intolerant Leftist repercussions, do not use your real name and do not include email or any identifying information.  Elitist Culturally Marxist Pure Authoritarians cannot and will not tolerate your freedom of speech or any opposition to their rigid authoritarian, anti-equality, anti-life, anti-liberty, anti-property, hedonistic, anti-Constitution, pro-Marxist, pro-Islam, anti-Catholic, anti-Christian, anti-Semitic, anti-male, sexist, pro-homosexual, anti-heterosexual, anti-white, racist, anti-Western, anti-American, Globalist, anti-Nation, blatantly immoral, totally intolerant and bigoted point of view. 
Copyrighted Material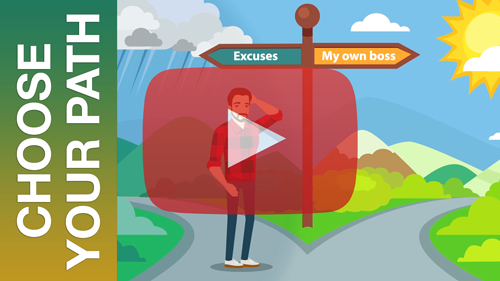 Solopreneur Opportunity Links, for a
Solo Build It WebSite