Site best viewed on a computer screen - not optimized for cell phones
Latest 50 articles published or updated here: BLOG (Web-Log) Page

Another Marxist "Catholic Spring"?  Yawn.  So what else is new?
Breaking News: A Catholic Springtime of Revolution.  Well, ho hum, heavy sigh and here we go again.
Vic Biorseth, Friday, October 14, 2016
https://www.catholicamericanthinker.com/
I am surprised that so many are surprised.  I've been writing about this stuff for many years now, and I am not the only one.  I remember being surprised that so many others were surprised by Rahm Emmanuael's discovered secret stratagem of "Never let a good crisis go to waste".  After all, Hegel, a corresponding contemporary of Karl Marx, was perfecting that particular stratagem way back in the 19th century. 

Every time history repeats itself, those who do not know history are surprised.  And when a whole people have been formally educated in false history for multiple generations, the surprises become shocks. 
There is nothing new about the Wikileaks-revealed Catholic Spring, or any of the other revelations about collusion between Political Parties and the News Media, Political Campaigns and Government Agencies, Political Agendas and the Justice Department and the FBI, or anything else about all the deceit, deception, and psychological manipulation of the American People. 

And this new Catholic Spring is certainly not the first of Marxism's planned "Springtime" revolutions, including inside the Catholic Church.

People still, to this day, do not want to believe that the whole Marxocrat Party is ideologically Marxist to the core, which is to say, anti-American to the core.  But it is.  When I say it to people, most times, they think I'm nuts.  To them, it's the Party of mom and dad, of grandpa and grandma, the Party of the Working Man, and the Party of the downtrodden and the Poor.  I can't help that.  It's still Marxist.  And so is the News Media.  And so is upper academia, and the whole public education system.  And even science. 
There is nothing new here. 

Marxist "Springtime" incited revolutionary events are like waves; they just keep coming.  The first one came in 1848, the year the Communist Manifesto was published.  It was called, alternatively, "The Springtime of Revolution" and "The Springtime of the People".  After years of needless bloodshed and social disruption, all the "revolutions" in various European nations failed, and the Marxist "Movement" was mostly, but not entirely, forced underground in most nations.  But it was always alive, always working, always organizing, always propagandizing, manipulating opinion, recruiting and driving toward world revolution and the end of nations. 

All the "Spring-times" failed.  The 1917 Russian "Revolution" was in reality a coup, led by a truly tiny minority of dedicated Communists, who killed the Czar and wiped out all opposing leadership long before the Russian people even knew what was going on, in the midst of WWI.  It was no Revolution, but "history" says it was.  History was, and still is, manipulated for purely political reasons. 
Marxist history is Marxist propaganda. 
Marxists always lie about what they are doing, and Marxist history always lies about what Marxists did.  Here, in America, Marxist history even lies about who they are. 

A new wave of "Springtime" plots hit Western Civilization with Joseph Stalin's "Popular Front" espionage movement, aimed at subverting and recruiting entertainment, journalism and education, as well as Political Parties and even governments themselves, from the inside.  The movement got a big boost from the infamous "Frankfurt School" that eventually came to dominate upper academia, and through upper academia, all lower-level professional teachers, who were taught to teach and received their teaching credentials from Marxism-infected upper academia.  

This was "Cultural Marxism", a new way of subconsciously instilling Marxist ideology and principles of anti-authority and anti-institution and anti-capitalism into Western minds.  They got away with it, and they are still getting away with it, to this day.  In all formative education, in all college education and especially in schools of Journalism, and in all Liberal Arts.  The object was to psychologically prepare, through education, the "revolutionary mind" that would be responsive to any future "Springtime" revolutionary event that might occur. 

The hidden, unspoken goal of early formative education was to produce the antithesis of Authority, which was to be seen to be evil.  To oppose Authority, educators were trained to psychologically instill in their pupils the tendency to be little revolutionaries. 

"The revolutionary is the man who has emancipated himself from ties of blood and soil, from his mother and his father, from special loyalties to state, class, race, party, or religion." --Eric Fromm & Abraham Maslow
(I'll bet you thought those guys were just brilliant psychologists and teachers, as do most educated people today.) 
All of this could have been stopped in its tracks by the McCarthy Hearings, but by that time Cultural Marxism had successfully infiltrated and infected, almost to the point of actually controlling, the News Media, the Entertainment industry, the Legal Profession, the Democrat Party, and - believe it or not - the Congress. 

As a result, Senator Joe McCarthy was publicly humiliated, his career destroyed, and even to this very day, his very name is held up, even by people who call themselves Conservative Americans, to mean "wild eyed, crazy conspiracy theorist".  That's what McCarthism means today. 

After the fall of the Soviet Union and the opening of the Soviet archives, Senator Joe Mccarthy was proven to be right, in everything he said.  All the spies, agents, Communists and Cultural Marxism infected "fellow travelers" really were all that he had said that they were.  And they really were doing the things he had said they were doing. 

All of McCarthy's "black lists" should have been maintained, and used.  Black Lists should be used today, but they are not. 
Too late now.  That ship has sailed.  And here we are. 

Cultural Marxism is now in the very air we breath. 

If you think there's something unusual about this newest "Catholic Spring" of Madam Hillary's political campaign, you haven't read the Cafeteria Catholic Pages.  Much of that officially Catholic formal education was aimed at weakening the faith of Catholic laymen.  And much of it was aimed at questioning magisterial authority.  You would think that no Catholic Bishop would allow such teaching in his particular Church, but that is exactly what this Bishop - Daniel Pilarczyk - did.  With full knowledge of what was being taught in his name, by his faculty, in his Particular Church. 

Madam Hillary's two most admired heroes are Saul Alinsky and Margaret Sanger.  She actually wrote her thesis on Alinsky.  Saul Alinsky was a Marxist Revolutionary who developed a method of "Community Organizing" for grass-roots preparation for revolution.  His "organizations" were to be comprised of both psychologically convinced "useful idiots" and dedicated "agent provocateurs" who could be easily manipulated and agitated to angry action, and who would one day help to bring about Machiavellian chaos and disorder, enabling another coup masquerading as a popular revolution. 

"Organizing is a euphemism for revolution." --Saul Alinsky

That was the bottom-up branch of Alinskyism.  The top-down branch was to put on a suit and tie, act civilized and penetrate institutions in order to start destroying them from the inside.  Businesses, banks, neighborhood organizations, churches, social clubs, political parties, local governments and bureaucracies, institutions of all kinds.  Alinskyism is what Madam Hillary is all about.  Likewise, Comrade Obama (peace be upon him).  And Alinsky-style Marxism is precisely what they do. 

But nobody sees it. 

The Catholic Campaign for Human Development was virtually invented and brought into being by Saul Alinsky acolytes, as we said in Lucifer and the CCHD.  But that ain't all, not by a long shot.  The Cloward-Piven strategy, which is a sub-strategy of Alinskyism, which is a sub-strategy of Marxism, is designed to bring a nation down by overloading the welfare system and causing economic collapse.  Get as many people on some welfare or other government benefit program as possible, illegally, until there is not enough treasure to support them. 
And that is precisely what the Open Borders agenda is all about. 
Get them in here, get them on welfare, and crash the nation. 

It's purpose is the economic destruction of America, and many in the Catholic Church are all on board with that.  This stuff is not even hidden any more.  Cloward-Piven is openly taught in our universities.  It's not even subtle.  Radicalism is being taught.  Bill Ayers, the bombing, terrorizing bloody revolutionary of the 1960s, is now a teaching, tenured professor and a highly regarded member of America's academic elites.  What does that tell you? 

In America, school is where you go to learn to hate your country. 

People think that Madam Hillary's Open Borders agenda is intended to get aliens in here, get them amnesty and get them to the voting booths, where they will vote the "Santa Clause" vote for the Marxocrat Party and ever increasing Socialism.  And that's true enough, but the real reason is to Cloward-Piven America into economic doom, and into a sudden, all-at-once, greater depression than ever seen in history. 
Hello bank runs.  Hello food riots.  Hello looting.  Hello race riots.  Hello agent-provocateur-incited anarchism and revolution.  And hello Machiavellian take-over. 
All caused.  All done on purpose.  By Marxist plan. 
And still, nobody will see the Marxism behind it all.  No one sees it now. 

Look through all the Perverted Catholicism Pages, and look through all the Papal Imperfections Pages, and you will pick up the thread of how Communism, the near antithesis of Catholicism, has surreptitiously crept into Catholic thought at the highest levels of the hierarchy.  And how so many Bishops who know better, or who should know better, have not resisted it enough. 

Look at how Card. Dolan of New York purposely holds up the canonization efforts for Bishop Sheen, and simultaneously pushes forward the canonization efforts for the Catholic Communizer Dorothy Day. 
In Leftist minds, Communists are canonized, Catholics are demonized. 

Marxified "Social Justice" in American Catholicism is what gave birth to the infamous "Seamless Garment Theology" of Card. Bernadin and Comrade Obama (peace be upon him).   In this new "theology" such sins as missing Mass on Sunday was given equivalence to intrinsically evil, anti-life sins, such as abortion.  Catholics shouldn't be so "judgmental" about abortion if they had missed Mass, for they, too, had committed a mortal sin.  See?  Doesn't that make perfect Catholic sense? 

Seamless-garment theology, teamed with Obama's honorary Doctorate Of Law degree granted from "Catholic" Notre Dame University, empowered Obama to get Catholics to join his Class Warfare agenda, in the name of achieving true Social Justice. 
Right. 

No one should be surprised by the Wikileaks Catholic Spring revelations.  There is nothing new in them.  Madam Hillary is a Marxist, and the whole Maxocrat Party is Marxist to the core.  What's new about any of that? 

Nor is there anything new about the total corruption of the News Media, and the Wikileaks revelation of the collusion between the Hillary Campaign and general journalism.  But, as we've been saying for years, the Marxocrat Party and the News Media are one and the same thing.  One organic entity.  Journalistic objectivity is a mask; it is a public pretense; the American News Media is nothing more than the propaganda wing of the Marxocrat Party. 

Why is everyone surprised at this new evidence of collusion? 

Even so-called Conservative journalism does not see, or pretends to not see, the absolute anti-American Marxism that drives Marxocrat Party journalism today.  As the notion of "Fair And Balanced" reporting indicates. 
In America, what, exactly, would be "Fair And Balanced" about giving equal time to anti-American propaganda, and calling it objective News? 

Even "Conservatives" have been educationally imbued with Marxist pro-globalist, anti-nationalist ideology.  They subconsciously, at least, oppose all nationalism, even nationalism not associated with Marxism, even the nationalism of a good nation such as America.  And that is to say, they oppose patriotism itself.  To be a patriot is to not be "objective", and not "Fair And Balanced". 
As it is with the idea of Catholicism, so it is with the idea of Patriotism. 

I knew the New Media had gone Communist way back when Fidel Castro first announced to the world that he was a Marxist-Leninist, and the News Media immediately became his cheer leaders, top to bottom.  And they still cheer for him.  They were publicly lionizing and practically canonizing Che Guevara, even as he was shooting the children of political prisoners in front of them, before shooting the prisoners themselves.  Even as he was lining up the heads of huge numbers of political opposition, so that he could see how many living human skulls he could penetrate with one shot.  

They love Marxist mass-murderers.  To this day, T-shirts with Che Guevara's face on them are big sellers in America, thanks to our Crony News Media and our government education system. 

In the Vietnam War page, the pro-Communist, anti-American media lies are chronicled, in all their glory.  That is where I began to call American journalists professional liars.  That is what they are; lying is what they do; doing it well is why they are paid. 
It was they, and they alone, through the power of TV broadcasting, who got Alinskyite-organized students, Marxists and anarchists out into the streets of Amerca.  It was they who broke an American presidency and lost a foreign war for America, not on the battlefield, but in the streets of America and in the halls of a Marxocrat Congress, and in the propagandized and corrupted minds of the American citizenry. 

It was they who covered it all up, and it is they who cover up their own involvement in it to this very day. 

The Cultural-Marxism infection had laid the groundwork for the ideologically Marxist big-shot journalists like Walter Cronkite and Dan Rather.  Names like Walter Winchell and Edward R. Morrow had led the way, with a much more hidden, much more subtle form of pro-Marxist journalism.  Now, it's practically out in the open, mostly under the mask of "Political Correctness".   Political Correctness is, precisely, media and educational opposition to free speech, and controlling of speech, and funneling of speech, and even directing of thought. 

Whatever is unconstitutional is fine with them. 

It was the media's own instigated "American Spring" of the 1960s pro-Marxist American revolution that largely failed, except for the sexual revolution part of it, and then degenerated into a series of "long hot summers".  Go through the Mainstream News Media Pages to see the now not-so-hidden pro-Marxist, anti-Americanism driving American journalism today. 
As it is with ideologically-Marxist-government dependent and government controlled formal education, so it is with the government's crony-journalism. 

And go through the Anti-American Political Pages for how we have been and are being induced to destroy ourselves through our own politics. 

The Islamic Spring was brought about largely if not entirely by American Marxocrat Party foreign policy.  As each secular Islamic government was toppled, the default government became the Koran.  Islam is not merely a religion; it is also a form of government and a form of legal jurisprudence.  "Secular" government in Islamic lands, first instituted by Ataturk, keep the religion of Islam out of government and jurisprudence.  But, with an Islamic population, the only way to really do that is by brute force.  Meaning, something approaching tyranny, while appearing "democratic". 
Strong-man government.  
Topple the strong-man, and the default is Islam, and that means Sharia Law as domestic policy, and Jihad as foreign policy. 
And the whole Marxocrat Party knew it then, and knows it now. 

They are not stupid, and they are not blind.  There is purpose behind everything.  Go through the Obamunism Pages.  Go through the Scientism Pages.  Go through the Islam Pages.  Go through the Marxism Pages.  There is nothing new under the sun. 

I've been writing about all this for years, and I'm not the only one.  "Conservative" news is now surprised by a politically-motivated "Catholic Spring".  To me, the Catholic Spring is old news.  It is already largely accomplished.  It's been going on longer than the most of the millennial generation has even been alive. 

Part of the reason the Communist threat is no longer seen as the Communist threat is that the people have been propagandized into believing that Communism itself is what failed when the Soviet Union collapsed.  But that was the Soviet Union, not Communism.  Communism is alive and well, and unaffected by what happened to the Soviet economy.  Gorbachev never renounced his Communism, and neither has Putin.  Russia's current Crony-Communism government is still Communist, at the core. 
COMINTERN, the International Communist Party, is more powerful and more effective now than ever in its history. 

It makes me wonder if those of us who still see reality for what it is these days are mostly those of us who never attended university, and therefore are less psychologically steeped in Cultural Marxism. 

At this crucial moment in American history, the only way out for America is to vote for Trump and pray for the awakening.  I honestly don't see the way out for the Church in America.  Ideally, she would be leading the way, but I just don't see that happening. 

Never give up.  Never yield. 
Never soften your own bold public Catholicism. 
Never soften your own bold public Patriotism. 

Be the Truth. 

---
Seek the Truth; find the Way; live the Life.  Please God and live forever. 
=====
Sarcastic Acronym Hover-Link Footnotes: For the convenience of those readers using devices that lack a mouse, these footnotes are provided for all webpages, in case any webpage contains any hover-links. (If you don't have a mouse, you can't "hover" it over a link without clicking just to see the simple acronym interpretation. Click any footnote link to see the acronym and a detailed explanation; "Hover" the mouse over it just to see the simple interpretation.)
SLIMC1
Secularist Liberal Intellectual Media Complex
GESGOEAEOT2
Gradually, Ever So Gradually, Over Eons And Eons Of Time
PEWAG3
Punctuated Equilibrium's Wild-Assed Guess
TTRSTF4
Them There Real Scientifical-Type Fellers
TTRSPTF5
Them There Real Smart Perfesser-Type Fellers
TTRSJTF6
Them There Real Smart Journalistical-Type Fellers
SNRTACBT7
Surely No Right Thinking Adult Could Believe Today
STNSEACPB8
Surely Today No Serious Educated Adult Could Possibly Believe
WDN9
We Don't Know
BMDFP10
Baboons, Mongrel Dogs, Filthy Pigs and ...
HBAACOTE11
Human Beings Are A Cancer On The Earth
ACLU12
Anti-Christian Litigation Union
FLORMPORIF13
Flagrant Liar, Or, Mindless Parrot, Or, Innocent Fool
MEJTML14
Marxist Ends-Justify-The-Means Liar
IEJTML15
Islamic Ends-Ends-Justify-The-Means Liar
MPAV16
Marxist Principles And Values
WBESSWG17
Wise, Benign, Elite, Super-Scientific World Governance
TRMITM18
The Reason Man's In This Mess
IYI19
Intellectual Yet Idiotic
TTRSCBTF20
Them There Real Smart Catholic Bishop Type Fellers
IACMPVND21
Illegal-Alien-Criminal Marxocrat-Party-Voting Nation-Destroyers
PEJTML22
Palestinian Ends-Justify-The-Means Liar
PSYOP23
"Psychological Operation" Mind Trick
CDC24
Covid Developmentally Challenged
LGBTQ+25
Every Letter Represents A Serious Psychotic sexual Identity Disorder
[All Web Pages listed in Site Map by date-of-publication;
oldest at the top, newest at the bottom of the list.]

Culture=Religion+Politics;  Who Are We?  Vic Biorseth
The Brilliantly Conceived Organization of the USA;  Vic Biorseth
Return to the BLOG page
Return to the HOME PAGE
Subscribe to our Free E-Zine News Letter
Comment
Respond to this WebPage immediately below the last comment.
Or,
---
Date:  Sat Oct 15 13:05:35 2016
From:  cliff
Email:   clifford.b.wilhelm@gmail.com
Location:  Clearlake CA. USA
Comment: 
Vic,  Great post! One of your best.
Welcome aboard the Trump Train !
not as just the lesser of two evils.
If anybody got the balls to take on
the evil, he does & will not flinch.
Thank You, Cliff

---
Language and Tone Statement

Please note the language and tone of this monitored Website. This is not the place to just stack up vulgar one-liners and crude rejoinders. While you may support, oppose or introduce any position or argument, submissions must meet our high Roman Catholic and Constitutional American standards of Truth, logical rigor and civil discourse. We will not participate in merely trading insults, nor will we tolerate participants merely trading insults. Participants should not be thin-skinned or over sensitive to criticism, but should be prepared to defend their arguments when challenged. If you don't really have a coherent argument or counter-argument of your own, sit down and don't embarrass yourself. Nonsensical, obscene, blindly &doggedly anti-Catholic, anti-American, immoral or merely insulting submissions will not be published here. If you have something serious to contribute to the conversation, be prepared to back it up, keep it clean, keep it civil, and it will be published. We humbly apologize to all religious conservative thinkers for the need to even say these things, but the Hard Left is what it always was, the New Leftist Liberals are what they are, and the Internet is what it is.
"Clickbait" advertising links are not acceptable for posting here. 
If you fear intolerant Leftist repercussions, do not use your real name and do not include email or any identifying information.  Elitist Culturally Marxist Pure Authoritarians cannot and will not tolerate your freedom of speech or any opposition to their rigid authoritarian, anti-equality, anti-life, anti-liberty, anti-property, hedonistic, anti-Constitution, pro-Marxist, pro-Islam, anti-Catholic, anti-Christian, anti-Semitic, anti-male, sexist, pro-homosexual, anti-heterosexual, anti-white, racist, anti-Western, anti-American, Globalist, anti-Nation, blatantly immoral, totally intolerant and bigoted point of view. 
Copyrighted Material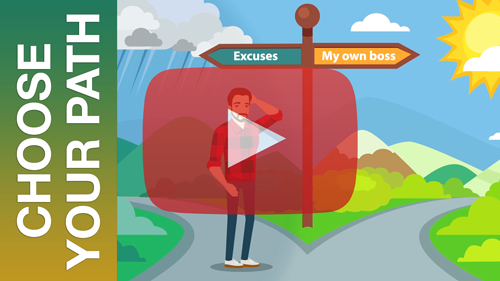 Solopreneur Opportunity Links, for a
Solo Build It WebSite