Site best viewed on a computer screen - not optimized for cell phones
Latest 50 articles published or updated here: BLOG (Web-Log) Page

Breaking Homo Marriage:  What the hell was the Court thinking?
Breaking Homo Marriage, as one step among many in getting our three co-equal branches of federal government back into their separate and strictly limited individual Constitutional corners.
Vic Biorseth, Saturday, May 21, 2016
https://www.catholicamericanthinker.com/
If the following statements are true (and they are), then, why did the Supreme Court even bother to hear Obergefell, Et Al,, v Hodges, Director, Ohio Department of Health, Et Al. ? 
Homosexuality is not listed in Article One Section Eight of the Constitution. 

Marriage is not listed in Article One Section Eight of the Constitution. 

Both statements are true. 

If it is not listed among the limited and enumerated powers of the federal government, then the federal government is simply not legally authorized to even address it, whether in legislation, execution or adjudication of law. 

Not only was the decision unconstitutional and thus invalid because it was a matter outside the constitutional authority of the Court, but the Court's unconstitutional decision had the effect of making New Law, through the establishment of Legal Precedent, and making new law is in the exclusive domain of the Congress, not the Court.  This is sweeping law, affecting all 50 states, and it is illegal and unconstitutional on its face.  See the Principle of Constitutionality. 

As in all the Breaking Unconstitutionality Pages, a President or a Congress could, on its own, simply declare the Homo-Marriage decision to be unconstitutional, null and no legal precedent or law, from that date forward and be done with it.  Very simple; nothing to it. 

There is no need to pass any law or even debate anything.  It could be undone by a simple declaration, as the Court did in Maybury v Madison.  The Constitution nowhere grants any special interpretive authority to any one of the three co-equal branches of government.  They are intended to be checks on each other. 
The American Constitution is a simple legal document, written in English, that says very specific legal things.  Any eighth-grader can read it and understand it.  There's nothing complicated about this.  It needs no "interpretation" by any learned body.  The English is clear; it is self-interpreting.  All anyone needs is the ability to read to know that this decision as unconstitutional on multiple grounds. 

Constitutional America might be better served by the Court if the majority on the Court would schedule themselves for  rectal-craniotomies.  (A medical procedure for the surgical removal of one's head from one's ass). 

Or, alternatively, they could be removed from office through impeachment or conviction for treason against the Constitution, since violating the Constitution also violated their sworn oaths of office, which were requirements for assuming office, designed precisely to prevent this sort of constitutionally destructive action by any traitor.  Any officer of the government who is sworn to uphold the Constitution and then violates the Constitution in his official capacity is a domestic enemy of and traitor to the American Constitution, and should be removed from office at the very least. 

The earliest social tolerance homosexuals in polite company lead, inevitably, I believe, to the social blessing of homosexuality, and even the celebrating of flagrant and flaunting open public faggotry everywhere in culture, from entertainment and celebrity to the government, and from academia and public education to the workplace and business.  What is not largely recognized is that it has been growing as part of a grand Global Deception of Marxist ideologues.  
Now, the stage, the big screen and the small screen are just full of it. 
It is a recruitment drive.  To make someone into a pervert against his own nature is to turn him against himself.  To make lots of people alienated against themselves is to turn culture against itself. 

Scientism, Education, Academia, Obamunism, the Marxocrat Party and their News Media are all in on it. 

The Homo-Nazi Movement is winning; they may already have won. 

Psychiatry and Medicine are in on it, having been first recruited and then dominated by the cause.  Here's how we described the process in the Homo-Nazi page:

Homo Nazism has already won the Scientistic battle

Notice, I didn't say Scientific. There was no real science ever applied here; it was all Homo Nazi politics. The American Psychiatric Association's (APA) formal system of diagnosis is recorded and periodically published in the Diagnostic and Statistical Manual of Mental Disorders (DSM). In the 1952 DSM, homosexuality was listed as a psychiatric disorder. More specifically, it was a sociopathic personality disturbance. In the 1968 DSM, it was still listed the same way, but with added detail and description under the sexual deviations among other disorders such as fetishism and pedophilia. Then, Homo Nazi politics began to kick into gear.
It appears that the Homo Nazi movement was able to very quickly make inroads into the APA, because of an unusually high percentage of homosexual APA members, many of whom quickly and easily went completely Homo Nazi.
The militant gay liberation movement, as Homo Nazism was known then, adopted the major goal of the normalization of homosexuality as a quite legitimate "lifestyle," and they began a rather furious public attack on the APA because their DSM referred to homosexuality as a disease in need of treatment. Which, of course, did not fit the new Homo Nazi model of a lifestyle. There were major demonstrations, disruptions and confrontations at APA professional conventions, and the Homo Nazi - Scientistic negotiations began. Even as the outside Homo Nazi negotiations went on, Homo Nazism was working diligently inside to take control of the APA.
In 1973, the Board of Trustees passed a proposal to remove homosexuality from DSMII, which began a major heated debate within psychiatry. The outcome of all that was a compromise; Homosexuality would be listed in the DSM as a "sexual orientation disturbance" and allowing it to be dropped from the "Disorders", which would seem to give the Homo Nazis what they wanted. But it unleashed another storm of protest within psychiatry, ultimately resulting a Homo Nazi - forced referendum. So, like, they took a vote on it, see? (That's the way they do science in the APA.) It passed by 58%, and, poof, homosexuality stopped being a Disorder.
Homo Nazism continued to push the notion that homosexuality is a socio-cultural problem and not a scientific one, and that it was not a psychopathology at all. Therefore, in the Homo Nazi view, psychiatry had no business even addressing homosexuality in the DSM. Further, the Homo Nazi view was, and is, that homosexuality is less a problem of the homosexual than it is of the larger society. The socio-cultural problem of homosexuality involves the need to re-educate the larger culture, not to change the homosexual in any way. Are you still with me? It's the culture, not the perverts, that have a problem in need of correction, see?
DSMII was replaced with DSMIII; In DSMIII, "sexual orientation disturbance" was replaced with "ego-dystonic homosexuality" as a term to diagnose clients distressed by wishing to have heterosexual relationships. This change clarified that it pertained only to those homosexuals who emphasized the impairment in heterosexual functioning. The new stated causes of this disorder consisted of the negative attitudes of client's heterosexual family, children and the larger society toward homosexuality; see? It's a social thing; we have a sick society; it's the sodomites and other twisted perverts who are normal. But Homo Nazism wasn't done yet. In DSMIII-revised, ego-dystonic homosexuality was omitted. Clients with a "persistent and marked distress about sexual orientation" would now be diagnosed with "sexual disorder not otherwise specified." The term homosexuality was dropped.
The current version is DSMIV published in 1994; the word Homosexual is not in it. Also, in that release, you will find the almost but not quite dropped disorder of pedophilia. It was done through similar lobbying and negotiating between the APA and the North American Man-Boy Love Association, or NAMIMBA, an organization much like Homo Nazism, but dedicated to the legitimization of sexual predation upon children. Pedophilia is now a disorder only in certain limited circumstances, all pertaining to the view, not of the victims, not of the parents of victims, and not of the larger society, but of the perpetrator. If the pedophile is functioning in society and not impaired in his every day functioning, and he personally doesn't feel he has a problem, then, he doesn't have a problem. Isn't that nice? Most pedophiles are also homosexuals, and so the allegiance between the Homo Nazi and the typical member of NAMIMBA may be seen as a "natural." Birds of a feather, you know.
It might be safe today to say that Homo Nazism owns the APA. It contains at least one Homo Nazi group involved in the weird APA practices of Scientism, rationalizing, negotiating, decision making and voting. Groups like the Gay and Lesbian Caucus of the American Psychiatric Association, (which considers homosexual conversion therapy to be unethical), which is opposed to the National Association for Research and Therapy of Homosexuals (NARTH) (which was formed to protect homosexual conversion therapy.) It is certainly safe today to say that real science is being done some place else.
To me, the worst of it all is the language they use in dismissing disorders. Homosexuals don't have a serious "problem" out there coping with the world, and so they are not "disordered," see? Rocketing rates of suicide and depression are not seen as "problems." I suppose they can be dealt with through therapy or something. Outrageous and unparalleled rates of substance abuse are not seen as a "problem," because, one supposes, they can always go through a drying-out process. Even wearing diapers everywhere is not seen as a "problem." Possibly there are now so many APA members regularly wearing diapers that they no longer see that so much as a problem as a way of life, or just something you get used to and just do. Which might just present a good marketing possibility targeting members of the APA. An enterprising entrepreneur might try marketing, to them, a fashionable and chick new over-the-shoulder personal diaper bag, in formal models for the office, and casual models for around town. (Nobody likes to haul those typical, big ugly di-dee bags around everywhere.)
On the bright side, the APA has cured homosexuality, and almost cured pedophilia. I wonder if they congratulated each other, ordered drinks all around and drank a toast to themselves. Give 'em a few more years, and the DSM will be down to just a couple of pages.
Even the real doctors have gone Homo Nazi

The American Medical Association (AMA) is now publishing Teen Sex Guides that could bring serious infection, disease and other health problems into your house. You might expect licensed medical doctors to promote healthy activities, but we have already discussed the clear, obvious and life-destroying health risks associated with homosexuality, which the AMA recommends as normal, and, by mere dint of being published by the AMA, healthy.
Stand aside, Dad; the AMA wants to talk to your son. In the Boy's Guide To Becoming A Teen (and the Girl's Guide To Becoming A Teen) the AMA wants to tell them about the healthiness and acceptability of masturbation, and the absolute normalcy of homosexuality. And they don't particularly give a damn what you, your wife, your pastor, your tradition, or even health statistics and mortality and morbidity tables might have to say about any of it.
After all, it takes a village, you know . . . and this new village specifically excludes the actual family, the Church, and all previous tradition from the social conversation. It's a relentlessly growing Godless village that has big, big agendas, one of which is Homo Nazism's homosexual recruitment drive.
Professional medical advice regarding sex change surgery also seems to be increasingly schizophrenic. Homo Nazism presents us with the shaky notion that people are born homosexual, in the wrong sexed body for their different-sexed psyche, see? The thing that most clearly refutes this notion is the huge numbers of people who are regularly "cured" of homosexuality, and the numbers of people who go back and forth between periods of homosexuality and heterosexuality. It appears that personal choice is much more involved than any accident of birth.
Patients seriously considered for sex change surgery always present as persons suffering from an Identity Crisis. Now that there have been large numbers of these operations and large numbers of follow-up sessions, the medical profession now recognizes that just about all of these patients, long after sex change surgery, suffer from, guess what, an Identity Crisis. The surgery accomplished nothing whatsoever regarding the original psychological problem. Now that this information is available, many surgeons will no longer perform sex change surgery. But, of course, many others will; after all, there's a lot of bucks to made out there, and somebody is going to profit from it.
At any rate, most homosexuals who start out on the long trail of counseling, hormone treatment, gradual life-style changes, dressing and acting as the other sex, and final surgery, have no real intention of going the whole nine yards anyway. Most only go for the hormone treatments, and the more "minor" surgeries, such as breast implants, or breast reduction surgery. Most males don't really want the sex change surgery; they just want big breasts, and to look more feminine. And, most women don't really want the sex change surgery; they just want to grow a mustache, build up their muscles and look more masculine.
There is now a whole branch of surgery that has nothing to do with resolving any actual medical problem, and everything to do with satisfying (or taking advantage of) a patient's warped sense of self-image. Just take a good look at Michael Jackson, who was once a very cute kid.
And here we are.  It's Mainstream now.  We have become Sodom. 

From Anderson Cooper to Ellen DeGeneres, from David Bowie to Target Stores advertising, you can hardly get away from it.  Everyone seems anxious to let everyone else know that they have no personal problem with anyone being a homo, and they won't use the correct language, having been properly trained in the new thinking.  They will use words like "Gay", and look down their noses at anyone who does not. 
What are you, some kind of homophobe? 

What is publicly announced by parents as acceptable to them will be acceptable to their children, and anyone else who looks up to them.  It's a replicating, spreading, social parasitic infection. 

Homosexuality is wrong.

It was always wrong; it will always be wrong. 

Does anyone fully understand that today? 
No one is ever born that way.  That's just a science-denying lie. 

It is a denial of the Natural Law, which is, by the way, God's Law. 

"Good" people who have fallen for it still view themselves as Christians. 

Don't be one of them.  They are on a well paved downhill path to hell. 

=====
Sarcastic Acronym Hover-Link Footnotes: For the convenience of those readers using devices that lack a mouse, these footnotes are provided for all webpages, in case any webpage contains any hover-links. (If you don't have a mouse, you can't "hover" it over a link without clicking just to see the simple acronym interpretation. Click any footnote link to see the acronym and a detailed explanation; "Hover" the mouse over it just to see the simple interpretation.)
SLIMC1
Secularist Liberal Intellectual Media Complex
GESGOEAEOT2
Gradually, Ever So Gradually, Over Eons And Eons Of Time
PEWAG3
Punctuated Equilibrium's Wild-Assed Guess
TTRSTF4
Them There Real Scientifical-Type Fellers
TTRSPTF5
Them There Real Smart Perfesser-Type Fellers
TTRSJTF6
Them There Real Smart Journalistical-Type Fellers
SNRTACBT7
Surely No Right Thinking Adult Could Believe Today
STNSEACPB8
Surely Today No Serious Educated Adult Could Possibly Believe
WDN9
We Don't Know
BMDFP10
Baboons, Mongrel Dogs, Filthy Pigs and ...
HBAACOTE11
Human Beings Are A Cancer On The Earth
ACLU12
Anti-Christian Litigation Union
FLORMPORIF13
Flagrant Liar, Or, Mindless Parrot, Or, Innocent Fool
MEJTML14
Marxist Ends-Justify-The-Means Liar
IEJTML15
Islamic Ends-Ends-Justify-The-Means Liar
MPAV16
Marxist Principles And Values
WBESSWG17
Wise, Benign, Elite, Super-Scientific World Governance
TRMITM18
The Reason Man's In This Mess
IYI19
Intellectual Yet Idiotic
TTRSCBTF20
Them There Real Smart Catholic Bishop Type Fellers
IACMPVND21
Illegal-Alien-Criminal Marxocrat-Party-Voting Nation-Destroyers
PEJTML22
Palestinian Ends-Justify-The-Means Liar
PSYOP23
"Psychological Operation" Mind Trick
CDC24
Covid Developmentally Challenged
LGBTQ+25
Every Letter Represents A Serious Psychotic sexual Identity Disorder
[All Web Pages listed in Site Map by date-of-publication;
oldest at the top, newest at the bottom of the list.]

Culture=Religion+Politics;  Who Are We?  Vic Biorseth
The Brilliantly Conceived Organization of the USA;  Vic Biorseth
Return to the BLOG page
Return to the HOME PAGE
Subscribe to our Free E-Zine News Letter
Comment
Respond to this WebPage immediately below the last comment.
Or,
---
Date:  Sun May 22 10:07:48 2016
From:  Maria
Email:   
Location:  Ireland
Comment: 
It does not matter if the homos have hormone treatment or not they cannot change their DNA. If a body was found in the desert and the police were unable to identify it, they would rely on DNA and the results would be either male or female.  If you self identify as a woman and you were born a male wouldn't your friends and family report a missing female? When it is reported that a male corpse has been found who would think of Charlie after he lived his life as Chrystal? Just asking.  We may have lost the battle but we will win the war as guaranteed by The Mother of God.

---
Date:  Sun May 22 12:34:28 2016
From:  Mariann
Email:   
Location:  
Comment: 
Dear Vic,
I made up one for the bothersome bathroom business...POTTY = President Obama The Toiletarian Yahoo.  Well written, as usual.  I look forward to your column!
God bless you and your lovely wife,
Mariann

---
Date:  Sun May 22 10:36:39 2016
From:  Miracleboy
Email:   crowe71303@bellsouth.net
Location:  New Smyrna Beach, Florida
Comment: 
Vic, you certainly nailed it on this one. I had two nephews who were homosexual. One died of AID's. He said his father was non existent in their upbringing. With three brothers , they frequently viewed their father's Pornographic material and masturbated. Eventually it became mutual masturbation between the two, which led to homosexual acts. My nephew said, because the sexual act brings pleasure and no one was there to tell them it is wrong and lead them into manhood; their minds were conditioned to believe, "If it feels good, it can't be wrong." Homosexuals are recruited and trained into homosexuality. Keep spreading the truth Brother. Hopefully the truth will lead the sufferers of homosexuality to healing.

---
Language and Tone Statement

Please note the language and tone of this monitored Website. This is not the place to just stack up vulgar one-liners and crude rejoinders. While you may support, oppose or introduce any position or argument, submissions must meet our high Roman Catholic and Constitutional American standards of Truth, logical rigor and civil discourse. We will not participate in merely trading insults, nor will we tolerate participants merely trading insults. Participants should not be thin-skinned or over sensitive to criticism, but should be prepared to defend their arguments when challenged. If you don't really have a coherent argument or counter-argument of your own, sit down and don't embarrass yourself. Nonsensical, obscene, blindly &doggedly anti-Catholic, anti-American, immoral or merely insulting submissions will not be published here. If you have something serious to contribute to the conversation, be prepared to back it up, keep it clean, keep it civil, and it will be published. We humbly apologize to all religious conservative thinkers for the need to even say these things, but the Hard Left is what it always was, the New Leftist Liberals are what they are, and the Internet is what it is.
"Clickbait" advertising links are not acceptable for posting here. 
If you fear intolerant Leftist repercussions, do not use your real name and do not include email or any identifying information.  Elitist Culturally Marxist Pure Authoritarians cannot and will not tolerate your freedom of speech or any opposition to their rigid authoritarian, anti-equality, anti-life, anti-liberty, anti-property, hedonistic, anti-Constitution, pro-Marxist, pro-Islam, anti-Catholic, anti-Christian, anti-Semitic, anti-male, sexist, pro-homosexual, anti-heterosexual, anti-white, racist, anti-Western, anti-American, Globalist, anti-Nation, blatantly immoral, totally intolerant and bigoted point of view. 
Copyrighted Material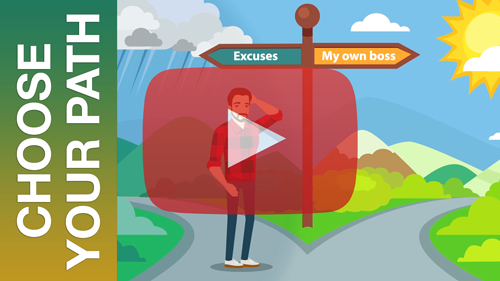 Solopreneur Opportunity Links, for a
Solo Build It WebSite