Site best viewed on a computer screen - not optimized for cell phones
Latest 50 articles published or updated here: BLOG (Web-Log) Page

Finding Geographical, Political and Religious True North.
It is Knowing True North that properly orients us, and enables us to find the elusive Direction Home.
Vic Biorseth, Wednesday, August 31, 2016
https://www.catholicamericanthinker.com/
Geographic True North.

Way, way back in the olden days, when I was in the Army, there was no such thing as GPS.  In fact, there wasn't much of anything.  I still remember the first gig I ever got in inspection; it was for a speck of buffalo poop on my saber.  Back then, as today, as always, a soldier had to know where he was and where he was going, and the process of knowing these things always has to begin with identifying the direction North. 

Of course, you could do that in daytime if you knew what time it was and had the ability to make a shadow.  And, weather permitting, you could do it at night if you could see the North Star.  But these were kind of fuzzy and unreliable techniques, because they were so dependent upon fair weather, and where on earth you were.  In deep jungle, for instance, you cannot even see the sky.

But to alleviate those little problems, we had this wonderful, modernistical, technological wonder called a Compass.  It always pointed to magnetic North, which was just a hair off of True North, and it was always dependable, day or night.  So long as you held it well away from metal objects, it would always point North.  Bingo!  Problem solved.  (Bingo is an ancient Catholic term; Latin; meaning, Game Over.)

So, way, way back in those olden days, we used the compass along with the topographical map to plan our course of travel.  We had really good topographical maps that showed detail to the nth degree.  We always had a target point of the mission, a planned route in, and a planned route back out, often with alternative routes.  They always looked good on paper.  But you had to pay attention to all those little elevation lines on the maps, because there were all kinds of obstacles right on the routes, from cliffs to gorges to mountains.  Let alone canebrakes, swamps, mud holes and impenetrable brush. 

So, soldiers had to learn to "orienteer" themselves around these obstacles.  We would lay the compass on the map, and "orient" the map in the direction we were looking.  We would find a visible object on the compass bearing of the route, which may or may not be represented on the map, and we would "strike an azimuth" to it, meaning, draw a line on the map to that object.  In actual practice, we didn't draw the line; we just went to the object, in whatever roundabout way we had to go; up, down, around and about, until we got to the object, which might be a building, a peak, some geographic oddity or even a particular tree. 

And then, we would do it again.  Orient the map with the compass on it, find the compass bearing to the ultimate target destination, and strike another azimuth, and then go to it. 

Once you got to the target destination, you executed the plan, whatever it was, and then began the process of getting out of there, and back "home" to safety. 

The whole process depended completely on proper orientation.  On knowing your True North, and staying aware of it, even under extreme duress.  If you know where North is, you can figure everything else out pretty quickly.  Sometimes, terrain does not even allow you to strike an azimuth.  In deep Jungle, for instance, you can't even see too far; all you can do as you maneuver around obstacles is continuously pay attention to your compass and stay as close as possible on the actual compass bearing to the target destination.  Not easy. 

But you trust in knowing your True North to eventually get you home. 

Political True North.

Political True North is another matter altogether.  Geographic True North lets us know where we are on the earth, and helps us find our way around.  Political True North is what we long for, and hope for, in this worldly life.  And, for most of us, Political True North involves achieving and living in peace, tranquility and justice.  That goal is what we aim at, what we orient ourselves toward, and provides a good political "azimuth".  It is where we always hope to eventually arrive.  This is our "natural" direction; it is part of the natural law written on the hearts of men.  
Unfortunately, Satan rules this world, and he is a formidable political force to be reckoned with, as well as a formidable religious force. 

Since the Fall, this world has been ruled solely and exclusively by the direct application of brute military force.  That historical fact forms the basis for Politics.  All war is political; all politics involve the threat of war.  Whenever politics turns exclusively inward, and considers only matters involving a particular people or a particular nation, and not considering the outside world, that people or nation politically sets itself up for eventual conquest. 

The evil drive to amass power and control over peoples and nations has never left this world, and it never will.  That's the way it is.  Someone is always looking for a way to gain brutal control over everyone else.  Denying this simple truth is tantamount to denying the existence of evil.  You can pretend that evil does not exist, but pretense will not save you from eventual destruction or domination by evil. 

That's why medieval City-States had walls, armaments and armies.  The only thing that has prevented the whole world from descending into rule by barbaric hordes was the development of nations with protected borders, and with massive military power capable of projecting military force far beyond their own borders.  Strong nations stand at peace due only to the potential they have of destroying enemy forces and destroying the places they come from.  Take that military capability away, and peace and tranquility will go with it. 

Take it as a general rule:
Because Satan rules the world and his evil exists in the world, human civilization itself absolutely depends upon the existence of strong nations with enforced borders, and with the ability to project awesome military power far beyond their own borders. 
And that is why all the political "globalists" seek to eliminate the political notion of borders and national sovereignty, beginning with the USA.  As we pointed out in America's Mortal Enemies, evil men and evil entities such as George Soros, COMINTERN, the EU and the UN are not the only forces seeking a new global government.  Our President, his Party and Madam Hillary all seek to eliminate American borders, sovereignty and military capability.  The News Media, Academia, the Intelligentsia and all the "smart people" are in on it and stand with them; all of them promote and feed hatred of America and her history even among her own people, let alone to foreigners. 
They seek the elimination of Constitutional America, without saying it. 
They seek and intend to achieve a New World Order.  Of Dictatorship. 

They make up and teach a false evil history of America and of all of Western Civilization, which they hate and seek to destroy, and so they teach it to American children to re-orient them away from the peace and tranquillity spoken of in the Constitution, and toward a false image of peace and tranquility as projected by Marxist Utopia. 

It's a false history and a false image, and yet, most of the teachers of this falsehood actually believe it.  They have been taught it too, for multiple generations now.  All because we, and all those who know better, have let them get away with it, from the start.  Maybe since Woodrow Wilson.  Or maybe since the birth of our unconstitutional Political Parties.  At any rate, it didn't begin with Comrade Obama (peace be upon him).  But it will end with him, if he gets his way.  Or, it will end with Madam Hillary, if she gets her way. 

After Hitler betrayed his secret buddy Stalin, violated their secret non-aggression pact and invaded Russia, the public pretense of animosity between Communism and Naziism became real, and Communism - a bigger branch of Marxist Socialism than Naziism and Fascism - made that once phony animosity real.  Nationalism was demonized everywhere, including among, by and through the American Marxocrat Party.  Not just National Socialism, which is what Naziism-Fascism was, but ordinary, non-Socialist Nationalism was also demonized.  And still is. 
Nations are now popularly demonized, and flag waving is demonized. 

Before Hitler's betrayal of Stalin, Hitler and Stalin were conspiring to divide the world up between them.  After the betrayal, all the world of Marxist ideologues, including the American news media, began publicly condemning Nazi-Fascism, and "Nationalism" right along with it.  Especially American Nationalism, which was good, and not evil. 

Even "Conservative" Glenn Beck has been sucked into this sly, globalist trick.  He proves it by his refusal to pledge allegiance to the flag. 
Why, that would be nationalist, and nationalism is evil, ever since Naziism.  Everybody knows that. 

The problem with that is, you cannot oppose Nationalism without supporting Globalism, and you cannot support Globalism without opposing American National sovereignty.  If you reject Nationalism, in and of itself, what's left?  Globalism, which means opposition to national borders, national sovereignty and national existence.  Glenn Beck most likely does not even know that he is, thus, anti-American. 

Anyone who opposes Nationalism in favor of Globalism joins such evil historic luminaries as Mohammed, Karl Marx, Walter Cronkite, George Soros, the entire Marxocrat Party and News Media, and the "Establishment" Republicrat Party, whether knowingly or otherwise. 

There is nothing wrong with Nationalism that has nothing to do with Marxism, and there is everything right with Nationalism that opposes Marxism.  What moves America more and more toward variants of Marxist Nazi-Fascism is the ever increasing Socialism of the American Political Parties, and the unabashed Cronyism of both of the Parties.  Crony Capitalism, Crony Catholicism, Crony Journalism, Crony Academia, even Crony Organized Labor. 
Talk about a ridiculous combination: through our unconstitutional Parties, we have Crony Capitalists and Crony Unionists, both, sharing government power and exchanging money and favors with the Parties.  They are all part of the same "Establishment".  They all operate outside of and in violation of the Constitution. 

Break the Parties and you go a long way toward breaking Cronyism.  Break the Club, and you destroy it.  There may always be some forms of Cronyism and corruption that exists here and there, but America needs to get Cronyism out of and far away from the driver's seat. 

The "Cultural Marxism" projected false history says that America is a racist nation, and was from her birth.  That, of course, is a flagrant lie.  The once Democrat, now Marxocrat Party was racist; America was never racist.  The once Republican, now Republicrat Party, born of Lincoln, was the pro-American anti-racism Party.  And it was Democrat Andrew Jackson, the infamous Indian Killer, who almost single-handedly drove Indian tribes to near extinction.  Throughout the history of these Parties, the Marxocrats could not demonize their political opposition Party without simultaneously demonizing America, and indeed they did demonize America, and they still do.  Through political lies and falsified history. 

In all of world history, there has never been any nation who uplifted its black citizenry more than the USA.  None.  Not even close.  No nation in the history of the world ever fought a gigantic civil war with itself to abolish black slavery and bring black former slaves into full national citizenship.  Wherever this advancement was slowed or stopped or turned back, it was done by the Marxocrat Party, not by America.  And the only reason we had such things as "Jim Crow" and "Segregation" and the "KKK" was due to the simple fact that the Marxocrat Party was allowed to continue to exist after the Civil War. 
We shouldn't even have Political Parties.  Now, the Marxocrat Party stands for anti-Americanism, pure and simple, and the Republicrat Party stands for nothing in particular, other than a seat at the table of political power, and membership in the new ruling class "Club".  And between them, they run the government, despite not even being mentioned in the Constitution's rules of operation for our government. 
George Washington's warning about the rise of Political Parties was right on the money.  They should not even exist here.  They always take on a life of their own, and they gather, grow and consolidate political power for their constantly, ever changing political priorities and agendas.  Which are never Constitutional; they are always seeking more power and more money, always at the expense of power of the people and wealth of the people. 

This is evident even in their arguments for nominations to the Supreme Court.  These nominations are always based on Party alignment and political ideology, never on the ability to adjudicate law in accordance with the Constitution.  The Constitution is forgotten.  Along with the fact that Justices, like Senators, like Congressmen, like Presidents, are required to swear an oath of allegiance to the Constitution before they take office.  It is now widely but unconstitutionally assumed by all Party members that the Supreme Court has an interpretive power over the Constitution not shared by the other two co-equal branches of government, a flat out unconstitutional falsehood.  Born of Party Politics. 
The Constitution is a fixed legal document, written in English, that says very specific legal things, and can be interpreted easily by anyone with an eighth grade education.  No branch of government has any more interpretive authority over it than any other.  Any member of any branch of government who violates the Constitution violates his oath of office and is subject to impeachment, if not the charge of treason against the Constitution, and therefore against the nation.  That includes Supreme Court Justices.  It is, after all, the Constitution alone that "constitutes" us as a nation.  Without the Constitution, we are nothing. 

We need to look at our original purpose for being to find our Political True North. 

We the People of the United States, in Order to form a more perfect Union, establish Justice, insure domestic Tranquility, provide for the common defence, promote the general Welfare, and secure the Blessings of Liberty to ourselves and our Posterity, do ordain and establish this Constitution for the United States of America.
That is the Preamble of our American Constitution; it is our national purpose for being.  It is America's Political True North. 

The reason the Constitution was established in the first place is explained in our national founding document, the Declaration of Independence. 

When in the Course of human events it becomes necessary for one people to dissolve the political bands which have connected them with another and to assume among the powers of the earth, the separate and equal station to which the Laws of Nature and of Nature's God entitle them, a decent respect to the opinions of mankind requires that they should declare the causes which impel them to the separation.
We hold these truths to be self-evident, that all men are created equal, that they are endowed by their Creator with certain unalienable Rights, that among these are Life, Liberty and the pursuit of Happiness. — That to secure these rights, Governments are instituted among Men, deriving their just powers from the consent of the governed, — That whenever any Form of Government becomes destructive of these ends, it is the Right of the People to alter or to abolish it, and to institute new Government, laying its foundation on such principles and organizing its powers in such form, as to them shall seem most likely to effect their Safety and Happiness. Prudence, indeed, will dictate that Governments long established should not be changed for light and transient causes; and accordingly all experience hath shewn that mankind are more disposed to suffer, while evils are sufferable than to right themselves by abolishing the forms to which they are accustomed. But when a long train of abuses and usurpations, pursuing invariably the same Object evinces a design to reduce them under absolute Despotism, it is their right, it is their duty, to throw off such Government, and to provide new Guards for their future security. — Such has been the patient sufferance of these Colonies; and such is now the necessity which constrains them to alter their former Systems of Government. The history of the present King of Great Britain is a history of repeated injuries and usurpations, all having in direct object the establishment of an absolute Tyranny over these States. To prove this, let Facts be submitted to a candid world.
This is the idea of a self-governing nation.  A government "of the people, by the people, for the people" as Lincoln would later say.  The four citizen natural civil rights, of equality, life, liberty and property, were born of Natural Law, recognized as being authored by God, the Divine Author of Nature.  These rights are "natural", in that they preexist government;  government did not grant them, and government cannot take them away. 
And so the Founders and Patriots, having won the American Revolution and disestablished rule by the British Crown, set about to "institute new Government, laying its foundation on such principles and organizing its powers in such form, as to them shall seem most likely to effect their Safety and Happiness", referring to the four natural law civil rights.  And they brought into being our Constitution, instituting the American Government, establishing it's mission and its scope, and providing its full operating instructions. 
Never forget that the very purpose of this absolutely unique American Constitutional government is to protect those four natural law rights of the citizenry. 

When government abuses those rights, as was happening leading up to the Revolution and as is happening today, "when a long train of abuses and usurpations, pursuing invariably the same Object evinces a design to reduce them under absolute Despotism, it is their right, it is their duty, to throw off such Government, and to provide new Guards for their future security."  That is our political purpose for being, We The People.  To not allow our own government to become despotic and tyrannical. 
"That to secure these rights, Governments are instituted among Men, deriving their just powers from the consent of the governed, — That whenever any Form of Government becomes destructive of these ends, it is the Right of the People to alter or to abolish it, and to institute new Government". 

So, Political True North for the American government is:

To provide for the common defense, provide justice, insure domestic tranquility and general well being, and protect citizen natural rights of Equality, Life, Liberty and Property. 

And Political True North for We The People is:

To support the Government in it's operation of the Constitution, to keep government within the Constitution, and to not allow government to violate citizen rights to Equality, Life, Liberty and Property. 

Very simple; nothing to it. 

All the "Constitutional" rights established in the Constitution's Bill Of Rights are rooted in the original four Natural Law rights, of Equality, Life, Liberty and Property.  All of them have their origins in those four rights. 
Amendment 1:  Congress shall make no law respecting an establishment of religion, or prohibiting the free exercise thereof; or abridging the freedom of speech, or of the press; or the right of the people peaceably to assemble, and to petition the Government for a redress of grievances.
Amendment 2:  A well regulated Militia, being necessary to the security of a free State, the right of the people to keep and bear Arms, shall not be infringed
Amendment 3:  No Soldier shall, in time of peace be quartered in any house, without the consent of the Owner, nor in time of war, but in a manner to be prescribed by law.
Amendment 4:  The right of the people to be secure in their persons, houses, papers, and effects, against unreasonable searches and seizures, shall not be violated, and no Warrants shall issue, but upon probable cause, supported by Oath or affirmation, and particularly describing the place to be searched, and the persons or things to be seized.
Amendment 5:  No person shall be held to answer for a capital, or otherwise infamous crime, unless on a presentment or indictment of a Grand Jury, except in cases arising in the land or naval forces, or in the Militia, when in actual service in time of War or public danger; nor shall any person be subject for the same offence to be twice put in jeopardy of life or limb; nor shall be compelled in any criminal case to be a witness against himself, nor be deprived of life, liberty, or property, without due process of law; nor shall private property be taken for public use, without just compensation.
Amendment 6:  In all criminal prosecutions, the accused shall enjoy the right to a speedy and public trial, by an impartial jury of the State and district wherein the crime shall have been committed, which district shall have been previously ascertained by law, and to be informed of the nature and cause of the accusation; to be confronted with the witnesses against him; to have compulsory process for obtaining witnesses in his favor, and to have the Assistance of Counsel for his defence.
Amendment 7:  In Suits at common law, where the value in controversy shall exceed twenty dollars, the right of trial by jury shall be preserved, and no fact tried by a jury, shall be otherwise re-examined in any Court of the United States, than according to the rules of the common law.
Amendment 8:  Excessive bail shall not be required, nor excessive fines imposed, nor cruel and unusual punishments inflicted.
Amendment 9:  The enumeration in the Constitution, of certain rights, shall not be construed to deny or disparage others retained by the people.
Amendment 10:   The powers not delegated to the United States by the Constitution, nor prohibited by it to the States, are reserved to the States respectively, or to the people.
Again, the very purpose of the American government is to protect those citizen rights, even from the government.  When politicians holding Constitutional office infringe these rights, they violate the Constitution and their own solemnly sworn oaths of office.  When the whole government abuses these citizen rights, the whole government needs to be thrown off and re-instituted. 

These rights are owned by the citizenry; they are property.  They are guaranteed by the Constitution.  Like any other private property, no citizen can be deprived of his personal Constitutional Rights without due process of law and conviction of a crime.  Again, When the whole government abuses these citizen rights, the whole government needs to be thrown off and re-instituted. 
For this Constitution established something new.  It abolished royalty, nobility and aristocracy.  It abolished rule by man, or men.  It established rule by law.  The Constitution, as the supreme law of the land, is the only sovereign ruler of America.  Presidencies, Congresses and Courts are all temporary; only the Constitution is fixed and permanent.  Thus, we can truly say that this is a nation of laws and not merely of men. 
The law is our only political sovereign ruler.  Law, not any man or any group of men, rules the nation. 

When any foreigner asks you, where is your Political True North, point to your Declaration and to your Constitution.  That is what makes American what she is, and all that keeps her what she is. 

Constitutional rights are not unlimited.  They may not be used to harm others or to infringe their rights.  Nor may they be used to harm America or harm her Constitution. 
For example, freedom of religion, freedom of speech, press, association, etc., are not intended to bless and permit incitement to overthrow the Constitution, the government, the rights of the people or impose tyrannical force over the people. 

That means that enemy ideologies or religions such as Marxism and Islam should not be free to operate, evangelize, publish, broadcast, parade, demonstrate or rally in support of their anti-American agendas, for their aim is the destruction of all institutions, religions, governments and systems of jurisprudence in existence, including the US Constitution and Constitutional government.  
Marxism seeks a one world global government and opposes all national sovereignty, including American national sovereignty. 
Islam seeks a one world global government dominated by Islamic law, and opposes all other national sovereignty, including American sovereignty. 
Openly hostile ideologies and religions should not be allowed to take advantage of American Constitutional rights in order to eventually disestablish the American Constitution.  Both Marxism and Islam oppose and seek to destroy freedom of religion, freedom of speech, freedom of the press, freedom of assembly, etc., etc., etc. 
It says so in Das Kapital, it says so in the Communist Manifesto, and it says so in the Koran. 
Marxism declared war on all social institutions in 1848 A.D.  Islam declared war on all social institution in 622 A.D.  Both are not only anti-American, they are anti-civilization. 

Marxism and Islam are quite open about their evil intentions toward us. 

Common sense applies here.  Marxism and Islam are anti-American. 
The Declaration and the Constitution are our only political True North. 

Religious True North.

True North for Christianity is, of course, to be found on the Altars of Catholic Churches during the Consecration, and in the Tabernacles of Catholic Churches.  The Eucharist - God With Us - is our grounding, our goal, our ultimate source of Holiness, and our connection to Divinity. 
However, in this imperfect world, we find ourselves blessed to be in imperfect America, and America is and was from the beginning dominated by Protestantism's "General Christianity", as Benjamin Franklin described it, which was born of the Reformation. 

If you look at our historic Christian American Roots you will see that the American Colonies were founded as thirteen Christian theocracies, only one of which was Catholic.  The very reason they all came here was to flee Protestant religious persecution and state-imposed religion.  So they formed their Colonial theocracies, but less to impose their religion on their subjects than to protect themselves from having any higher authority impose another religion upon the Colonies. 

With the ratification of the Constitution and its First Amendment Religion Clause, citizens were freed to worship, practice and live the religion of their choice, with the common sense understanding that their religion, whatever it was, would not seek to destroy other religions, the Constitution itself, and the nation. 

This freedom of religion, established in a "general" Christian nation, presented the world's best opportunity since the Reformation for true Christian Evangelization. 

Real Christianity followed an historic pattern similar to that of early America, beginning in its Jewish roots as pure theocracy, and ending with a distinct separation between civil law and religious law. 

Judaism, from which Christianity sprang, began as a theocracy, with the Law handed to Moses, and the Law being the sole law, both civil and religious.  Conquest of the Levant by the Greeks, then the Romans, changed all that.  The Romans introduced a primitive from of separation of Church and State, in that they allowed local religions to operate in conquered lands, with the proviso that everyone bowed to Caesar. 

In some times and places, it was insisted upon that Caesar be recognized as a god; in some places, as the main god, superior to all others.  And in some times and places, all that was called for was simple allegiance to Caesar and recognition of his rule.  In Jerusalem, in general, the Jews were allowed to practice their religion unhindered, so long as they recognized the civil authority of Rome. 

Jesus Christ recognized this division.  (Matt 22:21; Mark 12:17; Luke 20:25.)  He even recognized civil authority over religious authority, as an integral part of the Will of God.  (John 19:11.) 

In America, two negative forces operated against America's religious foundation in General Christianity, and against her moral foundation in her Judaeo-Chrisitian Ethos. 

The failure of the Catholic Church to properly evangelize in America.
The success of the Secularism movement to almost totally secularize America. 
Beginning with the absolutely unconstitutional Black Court's 1947 decision in the Everson case, which the Court never should have even heard, an entirely new and evil interpretation of Separation of Church and State was introduced into illegal, unrepresentative, unlegislated law, by way of "legal precedent".  In violation of Article 1 Section 8, and in violation of Article 1 Section 1. 

The case was "out of Constitutional scope" for the Court to address.  It "made new law", usurping the power of the Legislative Branch.  And it presented proven falsehoods as accepted "facts" of the case.  The only reason it still stands is that no one in authority has simply declared it null yet.  It can still be done.  As can a lot of out-of-scope, Court-made-new-law, such as Abortion, such as Obamacare, such as Homosexual Marriage, and many more. 

But it was the Black Court decision in Everson that opened the floodgates of anti-religion and blatant immorality imposed by law.  The Marxocrat Party and much of the Republicrat Party are heavily imbued with Modernist and Enlightened thought. 
They favor the French model of a thoroughly Secularized society over the American model of a thoroughly Christian society.  This is a totally different and foreign ethos for America, and it has not so slowly advanced here to its present state of dominance over American culture.  We are now little different than the godless and ungodly French. 
The Everson decision began the forced secularization of America. 
It is unresisted, or not resisted enough, by the Church, by Protestantism, by Judaism, by the Orthodox, by Constitutionalists, or by men of good will. 

Note well that the two most obvious major enemies of the American Constitution are also the two most obvious major enemies of the Church:  Islam and Marxism.  Both seek the total destruction of Christianity, by force.  That has never changed. 

The Catholic Index of Condemned Books, authorized by the Council of Trent and updated periodically since then, included Mohammed's Koran, and Karl Marx's Das Kapital and Communist Manifesto.  Until Paul VI loosened the restrictions in 1966, Catholics were forbidden to even read or possess any of the restricted books.  Paul VI's changes still forbade believing, holding or teaching the theories contained in indexed books, but no longer forbade the reading or possession of them.  It was deemed necessary for scholarship, research and the advance of knowledge to know what was in indexed books, while still recognizing the condemned evil in the content. 
Islam and Marxism remain evil in the eyes of the Church.  Secularism is a stepping stone to Marxism.  And secularism is a stepping stone to all forms of immorality, sin, perversion of nature and perversion of truth.  The truth of things is no longer valued; emotions, pleasures, dependency and material all trump truth, and point away from True North.  

After the end of the Ottoman Empire and the rise of Secular Governments in Islamic lands, pioneered by Attaturk in Turkey, Islam settled into somewhat peaceful nations ruled by strong men running secular governments, no longer ruled by the Koran.  The long period of relative peace between Islam and the rest of the non-Islamic world, including Western Civilization, showed that secularism is "good" when the predominant religion is evil. 

I am guessing that the reason the Catechism and Vatican Council II spoke kindly of Islam is that, since the rise of "Secularized" Islamic governments, Islam was, at those moments in time, not trying to conquer the world by force, and the Church hoped to approach murderous Islam in a more friendly way.  But Islam was only  being constrained by strong-man run "secular" governments.  Topple the strong men, and the default government becomes Islam, by the Koran.  And that means the resumption of Jihad against the rest of the world. 

As I said, that's a guess.  But I cannot begin to explain or guess the reasoning behind the obvious ideological Marxism and Globalism of Pope Francis and a whole lot of Cardinals. 

So, secularism is "good" when the predominant religion is evil, but secularism is "bad" when the predominant religion is good.  And unconstitutional secularism is now coming to dominate American thought, and destroying our American foundational Christian religion, in favor of convenience and pleasure.  It is destroying morality along with Christian belief. 

As we, as a People, move farther away from our own True North, we sink deeper and deeper into cultural depravity.  Moral depravity is more dangerous than Marxism or Islam.  This world is temporary; True North is eternal. 

What is happening to the American Constitution is the same thing that is happening to Catholicism in America:  it is rapidly going away.  It is dying from lack of interest, and from the lack of clear recognition of any difference between it and anything else. 

Ordinations of Catholic Priests are outnumbered by those retiring, dying and leaving the faith.  Catholic Baptisms are outnumbered by Catholics leaving the faith.  The only Catholic lay numbers that are increasing are of "Nominal" Catholics, or non-practicing Catholics, or Catholics in name only.  Self Professed Catholics, who are mostly Practical Atheists. 

Evil is winning.  Fewer and fewer know where True North is. 

True South.

If True North points to ultimate Truth, which is to say God, then the opposite of True North points to Falsehood, which is to say Evil. 
Everything in American Politics that opposes or seeks to violate the Constitution may be shown to be promoting Falsehood. 
Everything in the American religious order that points to opposition to the existence of God, or to God's Law, or to Original Unchanged Christian Doctrine may be shown to be promoting Falsehood. 
There are no exceptions. 

For many years, we have stated on webpage after webpage that the American Mainstream News Media lies, that "News" is propaganda, that the barely concealed favored Media position is Marxist, Globalist and Anti-American.  The historical evidence backing that statement is huge.  See the Mainstream News Media Pages.  Today, with the enormous strides made by the Obamunist Regime toward the public ignoring and virtual elimination of the Constitution in the governing of America, the lies of the Media have literally gone wild.  Much of it is not even hidden any more. 
This is their day. 

Marxists and Globalists everywhere can literally smell the coming end of Constitutional America.  But even the most deep cover Media liars who pretend to be Conservative are literally going nuts in their open opposition to Trump's candidacy.  Trump could undo everything, they know it, and they are pulling out all the stops.  The News Media is, quite literally, the propaganda wing of the Marxocrat Party. 
There are many examples that could be used here, but we will just use the whole Black Lives Matter media lie to illustrate the murderous nature of purposeful news media falsehood.  Everything about it is a lie.  It is lie piled upon lie, aimed at promoting public chaos and disorder.  Black Lives Matter is one small piece of the Marxocrat Party effort to antagonize and enrage blacks against whites, promote the possibility of race war, enrage inner cities and black neighborhoods against police, Marxocrats against Republicrats and the whole world against America. 

Black Lives Matter is built upon media lies of commission and omission.  It is a Marxocrat-Alinskyite "community organization" funded by George Soros and lied into existence by the media.  One of the many anti-American missions of the Marxocrat Party and their Media is to incite, feed and promote racial strife while pretending to be the opposite of racist.  They promote themselves as the champions of racial equality and of cultural diversity, and they paint Trump and the Republicrats as haters of minorities, especially blacks and Hispanics. 
Everything about it, including its very existence, is a lie. 

Black Lives Matter is just an extension of Occupy Wall Street, which came into being in exactly the same way.  It had it's beginnings in the continuous lies painting Republicrats with the past racial sins of the Marxocrats, which you can see among the Political Parties pages.  The whole pre-Marxocrat Democrat Party history is a history of anti-black racism.  Today, the effort is not only to falsify history and shift the blame, but to incite anti-white racism, even among white people.  To make even white people racist against their own race.  To fill them with unjustified racial guilt, and it is working. 
Continuous media hammering of these lies is supplemented by academic hammering of the same lies in teaching institutions from K through advanced university degrees. 
Even many white Republicrats today feel racial guilt pangs over all the terrible racist things that the Marxocrats actually did.  America didn't do these things; quite the opposite.  The anti-American Marxocrats did every single bit of it. 

In every case, from Treyvon Martin to Ferguson MO to Baltimore, and everywhere, everything in it is a lie.  In the Zimmerman case, as in the Ferguson case, a black thug attacked someone and tried to take his gun, and got himself shot.  No one was shot in the back, no one was shot with his hands up, no one was killed by any choke hold, every bit of all of that was pure propaganda and lies, and the media knew it, because the media perpetrated it. 
They even modified evidence of the truth in order to promote the lies.  For instance, they lied about Zimmerman's race; they edited Zimmerman's recorded statements to make him look like a racist; they photo-shopped his after-altercation police photo to make him look un-injured; what they published as "news" was that he was white, a racist, completely uninjured, and implying that he just shot a black man for being black, and letting that implication stand, unopposed. 
Even after true evidence disproved it all, even after the Zimmerman acquittal, the media persisted in feeding the lies about the case and omitting the truth.  That was the pattern followed, exactly, in every related case that was to follow.  The lies were and are masterful.  As I have said before, today's journalists are professional liars.  They are very good at their craft, and earn their pay. 

In every case in this Marxocrat carefully planned and executed strategy, the media knew the truth and did not report it.  In every case, the President, his Party and his Media sympathized with the "victim" and opposed the police, inciting public sentiment toward police. 

As a direct result, American police officers are being murdered in the streets of America.  Their blood is on the hands of the Marxocrat News Media.  They have bastardized the profession of journalism, and they nave committed actual treason against the Truth.  They act, toward the Marxocrat Party, exactly as Pravda acts toward their Communist Party.  They are one and the same thing.  They oppose Truth. 

But it isn't just the Media that has gone Marxist, or Marxocrat, if you will.  So has upper academia, and all of public education, where lies are taught as facts, and where history is bastardized to favor Marxism and demonize America.  America herself, not any Political Party, is condemned in formal education as being racist, and intolerant, and greedy, and hateful, and insensitive to minorities. 
The teaching profession, too, has been bastardized.  All social teaching today is aimed at promoting social chaos. 

Even science has been dragged into it.  All the flagrant lies laid out in the Eco-Nazi Movement page are promoted by "scientists", taught by educators, promoted by the media and used, to great effect, by the Party-controlled government to advance Globalism and grow government power and treasure, at the expense of the People and the economy. 
And yet, there is no real science behind any of it.  Not one bit of it. 

From the Global Warming fraud, to the Population Problem fraud, to the HIV=AIDS=DEATH fraud, to the stupid proliferation of imagined-into-being entirely new genders, "Science", too, has been bastardized.  Science has morphed into Scientism, which has everything to do with political propaganda and nothing to do with real science.  Supposedly scientific organizations, like the CDC, the FDA, and even NASA are in on it.  They promote lies, presented as "scientific" truths, for the benefit of Globalism and growth of government. 

What about the Church?

We have talked about corrupted Catholic culture.  We have addressed Evil in the Catholic Church, Lucifer and the CCHD and CRS, the Catholic Communizer Dorothy Day, Catholicism and Organized Labor, Crony Catholicism, Perverted Catholic Teaching and Cafeteria Catholicism.  All of these problems I lay at the feet of Catholic Bishops, who bear ultimate responsibility for teaching and handing on the faith.  

It would appear that the USCCB, acting as if being an actual Political Party, has a current political agenda in near perfect alignment with Globalism and Marxism.  Subsets of Marxism are evident in what they promote and teach.  Redistribution of private property, in the interest of a false sense of Social Justice; interpretations of Equality favoring equality in property over equality in rights; promotion of Diversity over any fixed, stable, identifiable culture; justification for Class Warfare to achieve global social sameness; and so forth. 

The Archbishop of New York blesses and supports actively homosexual parishes in his archdiocese.  The Archbishop of Washington invites politicians who are scandalously public champions of the worst of all mortal sins to publicly receive Holy Eucharist in his archdiocese.  We have Bishops in Arizona, and elsewhere, promoting and activating for unlimited illegal migration under the false title of "immigration", the end of American borders and the end of American national sovereignty. 

And, we have thundering herds of Bishops who stand mute, and don't say a single word about any of this.  A majority of Bishops who are either in on it, or silent about it.  Too weak in the knees to stand.  Too timid for their station. 

What can I say? 

As Catholic Laymen, the only thing I know to do is to join the Catholic Resistance. 
As We The People, the only thing I know to do is vote Trump in. 
One way or another, all of this has got to stop, and nobody other than Trump is going to do anything other than feed it and push it forward. 
Pray for Trump, Praise God, Read your Catechism, Read your Declaration and Constitution, and stand for Truth. 
Seek the Truth, find the Way, live the Life.  Please God and live forever. 

=====
Sarcastic Acronym Hover-Link Footnotes: For the convenience of those readers using devices that lack a mouse, these footnotes are provided for all webpages, in case any webpage contains any hover-links. (If you don't have a mouse, you can't "hover" it over a link without clicking just to see the simple acronym interpretation. Click any footnote link to see the acronym and a detailed explanation; "Hover" the mouse over it just to see the simple interpretation.)
SLIMC1
Secularist Liberal Intellectual Media Complex
GESGOEAEOT2
Gradually, Ever So Gradually, Over Eons And Eons Of Time
PEWAG3
Punctuated Equilibrium's Wild-Assed Guess
TTRSTF4
Them There Real Scientifical-Type Fellers
TTRSPTF5
Them There Real Smart Perfesser-Type Fellers
TTRSJTF6
Them There Real Smart Journalistical-Type Fellers
SNRTACBT7
Surely No Right Thinking Adult Could Believe Today
STNSEACPB8
Surely Today No Serious Educated Adult Could Possibly Believe
WDN9
We Don't Know
BMDFP10
Baboons, Mongrel Dogs, Filthy Pigs and ...
HBAACOTE11
Human Beings Are A Cancer On The Earth
ACLU12
Anti-Christian Litigation Union
FLORMPORIF13
Flagrant Liar, Or, Mindless Parrot, Or, Innocent Fool
MEJTML14
Marxist Ends-Justify-The-Means Liar
IEJTML15
Islamic Ends-Ends-Justify-The-Means Liar
MPAV16
Marxist Principles And Values
WBESSWG17
Wise, Benign, Elite, Super-Scientific World Governance
TRMITM18
The Reason Man's In This Mess
IYI19
Intellectual Yet Idiotic
TTRSCBTF20
Them There Real Smart Catholic Bishop Type Fellers
IACMPVND21
Illegal-Alien-Criminal Marxocrat-Party-Voting Nation-Destroyers
PEJTML22
Palestinian Ends-Justify-The-Means Liar
PSYOP23
"Psychological Operation" Mind Trick
CDC24
Covid Developmentally Challenged
LGBTQ+25
Every Letter Represents A Serious Psychotic sexual Identity Disorder
[All Web Pages listed in Site Map by date-of-publication;
oldest at the top, newest at the bottom of the list.]

Culture=Religion+Politics;  Who Are We?  Vic Biorseth
The Brilliantly Conceived Organization of the USA;  Vic Biorseth
Return to the BLOG page
Return to the HOME PAGE
Subscribe to our Free E-Zine News Letter
Comment
Respond to this WebPage immediately below the last comment.
Or,
---
Language and Tone Statement

Please note the language and tone of this monitored Website. This is not the place to just stack up vulgar one-liners and crude rejoinders. While you may support, oppose or introduce any position or argument, submissions must meet our high Roman Catholic and Constitutional American standards of Truth, logical rigor and civil discourse. We will not participate in merely trading insults, nor will we tolerate participants merely trading insults. Participants should not be thin-skinned or over sensitive to criticism, but should be prepared to defend their arguments when challenged. If you don't really have a coherent argument or counter-argument of your own, sit down and don't embarrass yourself. Nonsensical, obscene, blindly &doggedly anti-Catholic, anti-American, immoral or merely insulting submissions will not be published here. If you have something serious to contribute to the conversation, be prepared to back it up, keep it clean, keep it civil, and it will be published. We humbly apologize to all religious conservative thinkers for the need to even say these things, but the Hard Left is what it always was, the New Leftist Liberals are what they are, and the Internet is what it is.
"Clickbait" advertising links are not acceptable for posting here. 
If you fear intolerant Leftist repercussions, do not use your real name and do not include email or any identifying information.  Elitist Culturally Marxist Pure Authoritarians cannot and will not tolerate your freedom of speech or any opposition to their rigid authoritarian, anti-equality, anti-life, anti-liberty, anti-property, hedonistic, anti-Constitution, pro-Marxist, pro-Islam, anti-Catholic, anti-Christian, anti-Semitic, anti-male, sexist, pro-homosexual, anti-heterosexual, anti-white, racist, anti-Western, anti-American, Globalist, anti-Nation, blatantly immoral, totally intolerant and bigoted point of view. 
Copyrighted Material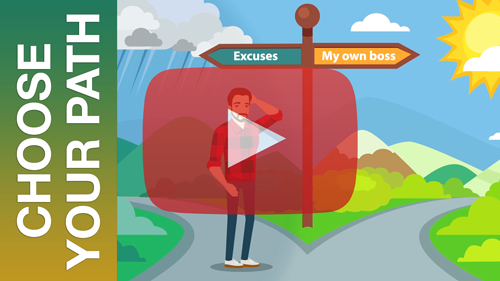 Solopreneur Opportunity Links, for a
Solo Build It WebSite