Site best viewed on a computer screen - not optimized for cell phones
Latest 50 articles published or updated here: BLOG (Web-Log) Page

How Spineless Acquiescence to the sins of friends and family destroys us as a Nation.
Failure to oppose wrong gets harder and harder to do the longer it is not done.  Spineless Acquiescence to Evil is smiling your way into hell.
Vic Biorseth, Saturday, February 06, 2016
https://www.catholicamericanthinker.com/
It's not like whistling past a graveyard, for you do that alone.  But when you smile your way to hell by acquiescing to evil, you take many others along with you. 

It begins with us; with We The People.  Culture = Religion + Politics, and Culture is, basically, us.  It is modified by our Religion and by our Politics, but it is, essentially, us.  It is how we live our lives.  It is what we do, what we will not do, and what we will tolerate.  It is how we are identified, as a unique and identifiable People. 

Spineless Acquiescence in American Culture.

The proper purpose for dating is as good a beginning point as any. 
Once upon a time, when it was called "Courting", the whole sole purpose of it was leading to a possible marriage.  Both parties knew it, and both families knew it; there was no other purpose for a young gentleman and a young lady to be seeing each other.  It was the beginnings of a match; or not. 
It was Hollywood, and movies, that changed all that. 

Nowadays, the improper (in my view) purpose of "dating" is to have fun.  And to "play the field".  Which is both ridiculous and dangerous, in more ways than one.  Especially "blind" dates, or spur-of-the-moment dates.  If you don't even know each other, let alone knowing each of the two families, you are quite literally playing with fire.  We all know what dating to have "fun" leads to. 

What all this has led to is the "hook-up culture" of today, and the continuous party atmosphere on most college campuses, and, not just coincidentally, the steady degradation of our American culture. 
Parents don't want to be old fashioned and out of step with modern times, so they're able to acquiesce to the fact that the one that wound up being the fiancee of their child is of another, or no, faith.  And they can sympathize with the broken or dysfunctional family of the new fiancee; after all, it's not the fiancee's fault. 

Well, where this sort of thing is going is predictable by where it is coming from.  Once upon a time, everyone would have predicted it; nowadays, just about nobody does, because nobody wants to predict it.  We all just want to wish them the best.  But wishing doesn't get the job done.  It's like whistling past a graveyard. 

It's the same sort of problem when they decide to just shack up, and forget the whole marriage thing.  So they begin cohabiting, and the parents, not wanting to be old fuddy-duddies, of course, are loath to disown their own children, let alone existing or future grandchildren.  So they go along to get along; what the hell, everybody's doing it, or worse. 

Even when it involves a homosexual relationship, nowadays, nobody wants to be seen as homophobic.  Heavens no.  Why, some of our best friends are homosexual.  We've all got to be tolerant, accepting and loving, in order to not drive our own children away from us. 

How does that change our family, and what does our family look like, from the outside?  How does that change our culture, and what does our whole culture look like, from outside? 
Who, exactly, are we?  What kind of People are we? 

Spineless Acquiescence in American Religion.
Faith begins and takes root in the family, and, again, thanks largely to movies and the entertainment industry, and thanks to Cultural-Marxism infected education, family-based faith in America is a hit and miss, very spotty thing, at best.  Dad doesn't ever go to Church; maybe Mom doesn't go all the time either. 
If the whole family isn't alienated from religion for one reason or another, often they believe that all religions are the same, or it doesn't matter what you believe as long as you believe in something, or other silly, wrong and dangerous twaddle like that.  Well, that's what they say on TV, or on the internet, so it must be right. 
Children in whom a proper conscience has not been formed are told to "let your conscience be your guide" and "you decide what religion you will follow, if any."  By parents who have not passed on any religion at all.  That is to say, they have launched their children out to sea with no compass and no rudder.  Let the cultural sea take them wherever it will. 

Spineless Acquiescence among Christian Clerics.

We see it in Liturgy, we see it in Theology and we see it in practical application of Doctrine. 
Probably all Protestant denominations deny or do not properly interpret Luke 16:18, Mark 10:11-12, Matt 19:9, Matt 5:31-32 and other verses, by permitting and even blessing divorce and remarriage. 
Many Protestant denominations deny or do not properly interpret 1 Cor 6:9-10, 1 Tim 1:9-10, Rom 1:20-28 and other verses, by permitting and even blessing homosexual unions. 

And, in those regards and others, many if not most Catholic Dioceses and Parishes are right in there with the Protestants.  In fact, in some "Novus Ordo" Parishes you might be hard put to tell the difference between the Catholic Mass and a typical Protestant Show.  I mean Liturgy.  For the most part, the faithful go there more to get something out of it than to put something into it, and there is an overall lessened sense of the Divine Presence in the Eucharist. 

Only Latin Mass Parishes have an absolutely familiar, always predictable and absolutely unchanging Mass.  If you want an orthodox or mostly orthodox Novus Ordo Mass, you will have to shop around different Parishes, because they all vary to some degree, some more than others.  Unfortunately, or fortunately, depending on your viewpoint, most Catholic Parishes are exclusively Novus Ordo Parishes.  That's just the way it is. 
Thank God for the Priestly Fraternity of St. Peter. 

Most Dioceses and Parishes seem to have adopted the same theme of the larger secular culture, brought in by all the acquiescing, accommodating families:  it's normal now; it's part of the culture; we can't deny these sinners access, and we can't contribute to breaking up families. 
So, divorced-and-remarried are welcomed to receive Eucharist, as are active homosexuals.  The belief seems to be that bringing them into the Parishes will modify them for the better, rather than all of them modifying the Parishes and the Dioceses and Archdioceses for the worse. 
After all, the Bishop has no problem with it, and, apparently, neither does Pope Francis, for he has not condemned any of it so far.  What's the problem? 

How does that change our Parish, and what does our Parish look like, from the outside?  How does that change our Diocese, and what does our whole Diocese look like, from outside?  How does it change Catholicism, and what does it make Catholicism look like, from the outside? 

Who, exactly, are we?  What kind of Religion are we? 
Are we still a specific Religion, or are we an all embracing Multi-Cult? 

Spineless Acquiescence in American Politics.
Don't even get me started here.  See the recent Anti-American-Court page.  Every culture-building or culture-modifying or culture-destroying factor - from early education, K-12, through college, through university advanced degrees; from Hollywood, through celebrity, through popular music, even through Games; from all News Media, from Printed News, through Network News, through Cable News, through Pop Commentary and Editorializing - tears down Western Civilization and builds up Diversity and Multiculturalism, and popularizes and politicizes programs of Socialist-government forced "Fairness", through Class Warfare. 
Stop being so distinctly American and start being a Multi-Culture. 
After all, why should any particular culture be distinct and different? 
It is wrong to be or try to be exceptional; we must be equal to be fair. 

The evil cultural seeds planted by Marxism's Humanist Manifesto, the Popular Front program, the Frankfurt School and Cultural Marxism are now bearing their evil fruit, right here in America.  That is what brought us our wonderful - in the eyes of Hollywood - Sexual Revolution, and the whole sick notion of Sexual Freedom under the guise of Free Love, not to mention Open Homosexuality.  

The results of this sneaky, underhanded, parasitic evil program are now all around us and plain to see.  Major elements of Atheistic Marxism - the absolute antithesis and mortal enemy of Constitutional America - are now the dominant factors in our whole culture, our whole education system, our whole news and entertainment industries, and even our whole government. 

We have a died-in-the-wool anti-American Marxist Revolutionary in our White House.  We have a Marxist Progressive Political Party in our thoroughly anti-American Marxocrat Party, and we have a slightly milder (and sneakier) version of the exact same thing in our Republicrat Party. 
They are all working hard to take Constitutional America down, right before our eyes. 

The President and his Party demonstrate every day their blind hatred for Christianity and decency, for Western Civilization, for Free Markets and an independent citizenry, for sovereign nationhood and sovereign borders, for Constitutional government and for Representative government. 
And they demonstrate every day their unfailing love for abortion, sodomy, free sex, forced social sameness, absolute citizen dependency on government, global government, an end to all borders, and - get this - Islam. 
If any of that is not true, they've got a damned funny way of showing it. 

Look through the Fixing America pages for all the anti-Constitution elements that have been unconstitutionally added to our own government over the decades.  Look through the Cut The Spending pages for all the unrepresentative and unconstitutional "Soviets" - administrative agencies - that have been quite illegally inserted between our original Constitutional government and We The People. 

What this is all driving at is global dictatorship, pure and simple. 
The singular goal of Marxism from birth.  The path to global dictatorship is through violence, chaos, disorder and cultural destruction.  Chaos and bloodshed brings opportunity for a Machiavellian rise to dictatorial power. 

Spineless Acquiescence to Islam, the "Religion of Peace".
Islam is one of our President's tools for causing eventual chaos and bloodshed, to his advantage.  Islam is not a "Religion of Peace", and he knows it.  He says that the most beautiful sound he has ever heard is the Islamic evening call to prayer.  But, you see, he is a liar. 
What the call to prayer includes is this: 

God is one, and he is Allah, and Mohammed is his prophet.

That, my friend, is a warning, a challenge, a battle cry and a call of triumph, over the neighborhood in which it is heard.  If you ever hear it, in your neighborhood, be warned:  Islam intends, eventually, to convert you, dominate you or kill you, right wherever you are.  Islam only grows; it never retreats.  If you hear the call to prayer, you are hearing it sung from a place that is no longer sovereign American territory, but Islamic.  And America will not ever get it back without bloodshed. 

Those are the same words printed on the black flag of ISIS.  And they are the same words printed on the black flag of Mohammed himself, back in his day.  When you hear the call to prayer, you are hearing Mohammed's original call to war, and you are "hearing" his battle flag advancing. 
Moslems do not come here to become American.  They do not assimilate.  They form the Ummah, the Islamic closed community, and they come not to assimilate, but to take over.  To take territory.  Like a metastasizing cancer, Islamic "communities" grow and interconnect; they do not retreat. 
Whenever they feel they are strong enough, they will make war on us. In the meantime, there will always be incidents of various crimes of domination, such as rape, and random acts of terrorism and murder, because Islam itself is so barbaric that it cannot contain or control all of its members. 
Of course, major terrorist attacks, too, will always come out of the Ummah, because of the various Islamic terrorist groups that shelter there.  But most Americans do not yet recognize that Islam, in and of itself, is probably the most long-term, massively dangerous, barbaric enemy ideology of all human civilization that the world has ever known.

Whenever Comrade Obama, peace be upon him, quotes the Koran, he only quotes the earlier "Mecca" verses, which are the earlier peaceful ones.  He never quotes the "Medina" verses, which are the later warlike verses, and which abrogate all the earlier peaceful ones.  Islamic scholars will tell you about the "rule of abrogation" in Islam, which says that, whatever verses came later abrogate whatever contradicting verses that were recorded earlier. 
That means that none of the verses quoted by our dear leader stand.  All of them were abrogated by later verses, calling for the murder, beheading, dismembering, crucifixion, torture, enslavement, etc., of all unbelievers. 
The President knows this, full well.  He is not ignorant of it.  He is educated in it.  He is practicing Taqiyya, the Islamic doctrine of lying to unbelievers about Islam's intent toward them, until Islam is strong enough in their neighborhood to fully assert itself.  Islam is not peace.  Islam is submission.  And he knows it. 

"Islam Is Peace" is an Islamic "Taqiyya" lie, which is continuously repeated by our President, his whole Party, and that Party's three wholly owned subsidiary entities: American Academia, the American News Media and the American Entertainment Industry.  It is a murderous Islamic lie that has already born fruit in the murder of many innocent American citizens.  And many more of us will be murdered because of this lie before America's Islamic problem is finally brought to a head, one way or another. 

Spineless Acquiescence to "too big to fail", "too big for one government to solve", "too many of them to deport", "that's not who we are", "we cannot deny LGBTALPHABET 'rights' ", etc., etc., etc.

There is no such thing as any private business, of any kind, that is too big to fail.  Tax payers have no responsibility for the well-being or even survival of any private enterprise, whether it be a bank, a group of banks or any other form of private enterprise.  If it fails, it fails, all by itself, just as it profits, if it profits, all by itself. 
The FED never had a Constitutional reason for being, and should be ended with the repeal of Wilson's Federal Reserve Act, as we said among the Fixing America pages.  Federal Reserve accounts should be taken back by Treasury and that relationship ended.  We must end Crony Capitalism, and take back whatever of our treasure that may be found to actually exist in the Federal Banking System. 
It's a lock down certainty that it is a whole lot less than reported. 

We cannot ever hope to balance our national accounts until we have a real beginning point, regardless of how painful that may be or how much criminal activity that may uncover.  Control of the nations treasure and the printing and minting of money simply must come back under the control of the Constitutional Government. 
The FED does not own us, and has no Constitutional authority over us. 
It's the other way around. 

"Quantitative Easing", and the unwarranted creation of excess currency, whether through printing, minting or "digitizing" has got to end.  When this happens abruptly, the stock market will crash.  And, for the most part, that may be a good thing, if the market itself is not bailed out and no affected business is bailed out. 
Digitized money winds up in the stock market, by a circuitous route, unnaturally inflating the market.  It's time to let the air out.  It's time for invested capital to settle at its own natural level, and time for phony purely digital capital to disappear. 
No viable business will stop being a viable business just because their stock goes way down.  Capital worth will go down, but, so what?  If the owners don't sell out, the business will go on, largely unaffected. Over time, Capital Worth of the business will go back up, naturally. 

The alternative?  Eventual economic disaster, for the whole world. 

The whole reason for the continued life and exponential growth of just about every single cultural mess we see around us today is the wimp-out blubbering about how it will be "too painful" or "too costly" or "too dangerous" or "not nice" to just finally fix the mess and end it.  What gets lost in this stupid position is the fact that each mess threatens to end us. 

It's getting so stupid around here that people are talking about individual rest rooms for every letter of the alphabet, beginning with LGBT, so that whoever feels like whatever they feel like today can find the right rest room with the right letter, and not feel "different".  This is induced, mal-educated social insanity. 
There are actually "parents" out there who really believe that, if little Johny feels pretty today, they should dress him up like a girl, put a little ribbon in his hair, and give him a little dolly to play with.  Right. 

The same mindset adversely affects the Church.  Why, there are now so many divorced and remarried Catholics that, why, we just have to welcome them to Eucharist, lest the Church lose them.  And the same thing applies to active homosexuals.  And to those who cohabit and fornicate.  And to those who use artificial contraception. 
To paraphrase Pope Francis, who are we to judge? 

So, to accommodate all those devout worshipers who are caught up in some unfortunates situation, we've got to ease the rules of annulment to make it easier and quicker and cheaper, with a really quick turn-around, and we've got to ease the rules of admittance to Eucharist, or, heavens to Betsy, they might all feel bad, go Protestant and leave us. 
What is lost here is that we are becoming more Protestant.  What, exactly, are the differences between Protestants and Catholics today?  None.  So why, exactly, should anyone choose to be Catholic? 
May we now ask the same question regarding foreigners and Americans? 

Ending Spineless Acquiescence and Standing For Truth.

Catholic life is not supposed to be easy and convenient.  Convenience in Christian life is for Protestants. 
American citizenship is not supposed to be easy and convenient.  Convenience in political life is for incompetents, Socialists and other dependents. 
If it was expedient, for national security reasons, to completely shut down all American immigration between the years of 1924 and 1965, and to uproot and deport millions of American citizens, then there is no reason why we should not do the same thing today, for national security reasons. 

We should be deporting all illegal intruders, as a beginning point.  The stupid argument "that is not who we are" does not hold water.  They, not we, are not who we are.  And they have no intention of assimilating and becoming who we are.  They are here for what they can get, not what they can contribute. 
As for "anchor babies", there is no such thing.  Natural born citizens means born to American citizen parents, not to illegal intruders who happen to be here.  They need to go. 

Moslems, too, are not here to become us, but to make us become them.  Whether citizens or not, they do not assimilate, but form the Ummah, closed in on itself, subject not to our Constitution, but to Sharia.  They are here to take and hold sovereign territory, and rule it. 

If we do not round them up and deport them, they will eventually destroy us as a nation.  That is what they are here to do.  That is what their Koran calls them to do.  To bring the whole world under the domination of Islam. 

Any American citizen who cannot or will not swear a solemn oath to uphold, defend and live within our Constitution, and be trusted to mean it, needs to be removed from us, before they weaken us further.  And no true Moslem can ever swear such and oath and mean it.  Because, you see, the Koran, like the Communist Manifesto, is absolutely antagonistic, to the point of being antithetical to the American Constitution.  Islam and America are hopelessly incompatible. 

The Church will survive spineless leaders, although she may come out of it a whole lot smaller and a whole lot weaker.  She will survive.  We have it on the very best authority that the very gates of hell will not prevail against her. 
That is not the case with America. 
The American Nation will either grow a pair, and grow a spine, and stand up for herself, or she will be destroyed, mostly by her own hand. 

=====
Sarcastic Acronym Hover-Link Footnotes: For the convenience of those readers using devices that lack a mouse, these footnotes are provided for all webpages, in case any webpage contains any hover-links. (If you don't have a mouse, you can't "hover" it over a link without clicking just to see the simple acronym interpretation. Click any footnote link to see the acronym and a detailed explanation; "hover" the mouse over it just to see the simple interpretation.)
SLIMC1
Secularist Liberal Intellectual Media Complex
GESGOEAEOT2
Gradually, Ever So Gradually, Over Eons And Eons Of Time
PEWAG3
Punctuated Equilibrium's Wild-Assed Guess
TTRSTF4
Them There Real Scientifical-Type Fellers
TTRSPTF5
Them There Real Smart Perfesser-Type Fellers
TTRSJTF6
Them There Real Smart Journalistical-Type Fellers
SNRTACBT7
Surely No Right Thinking Adult Could Believe Today
STNSEACPB8
Surely Today No Serious Educated Adult Could Possibly Believe
WDN9
We Don't Know
BMDFP10
Baboons, Mongrel Dogs, Filthy Pigs and ...
HBAACOTE11
Human Beings Are A Cancer On The Earth
ACLU12
Anti-Christian Litigation Union
FLORMPORIF13
Flagrant Liar, Or, Mindless Parrot, Or, Innocent Fool
MEJTML14
Marxist Ends-Justify-The-Means Liar
IEJTML15
Islamic Ends-Ends-Justify-The-Means Liar
MPAV16
Marxist Principles And Values
WBESSWG17
Wise, Benign, Elite, Super-Scientific World Governance
TRMITM18
The Reason Man's In This Mess
IYI19
Intellectual Yet Idiotic
TTRSCBTF20
Them There Real Smart Catholic Bishop Type Fellers
IACMPVND21
Illegal-Alien-Criminal Marxocrat-Party-Voting Nation-Destroyers
PEJTML22
Palestinian Ends-Justify-The-Means Liar
PSYOP23
"Psychological Operation" Mind Trick
CDC24
Covid Developmentally Challenged
LGBTQ+25
Every Letter Represents A Serious Psychotic sexual Identity Disorder
[All Web Pages listed in Site Map by date-of-publication;
oldest at the top, newest at the bottom of the list.]

Culture=Religion+Politics;  Who Are We?  Vic Biorseth
The Brilliantly Conceived Organization of the USA;  Vic Biorseth
Return to the BLOG page
Return to the HOME PAGE
Subscribe to our Free E-Zine News Letter
Comment
Respond to this WebPage immediately below the last comment.
Or,
---
Date:  Tue Feb 09 2016
From:  Vic Biorseth
Comment:  
Just wishing everyone a Happy Paczki Tuesday today, and a prayerful beginning of Lent tomorrow, Ash Wednesday.  This season, please remember to keep in your prayers an end to our spiritual Ecumenicide, an end to our own American culture's suicidal diversity, and for the scales to fall from the eyes of all of our Candidates that they may all see the Truth behind it. 
Only Cruz and Rubio see what Rubio is currently being chastised and pilloried for by the entire Media and the Washington Establishment:  that all of this trouble, all of it, is being done on purpose, by Obama and Party. 
Even Fox News is blind to it.  They all concentrate on Rubio's repetition of it, but not the content of it, which cannot be denied.  The Media and the Establishment are openly demonstrating for us either Treachery, or Suicidal Stupidity. 
Pray for the Church, and pray for America. 

Regards,
Vic
---
Language and Tone Statement

Please note the language and tone of this monitored Website. This is not the place to just stack up vulgar one-liners and crude rejoinders.  While you may support, oppose or introduce any position or argument, submissions must meet our high Roman Catholic and Constitutional American standards of Truth, logical rigor and civil discourse.  We will not participate in merely trading insults, nor will we tolerate participants merely trading insults.  Participants should not be thin-skinned or over sensitive to criticism, but should be prepared to defend their arguments when challenged.  If you don't really have a coherent argument or counter-argument of your own, sit down and don't embarrass yourself. Nonsensical, obscene, blindly & doggedly anti-Catholic, anti-American, immoral or merely insulting submissions will not be published here.  If you have something serious to contribute to the conversation, be prepared to back it up, keep it clean, keep it civil, and it will be published.  We humbly apologize to all religious conservative thinkers for the need to even say these things, but the Hard Left is what it always was, the New Leftist Liberals are what they are, and the Internet is what it is. 
"Clickbait" advertising links are not acceptable for posting here. 
If you fear intolerant Leftist repercussions, do not use your real name and do not include email or any identifying information.  Elitist Culturally Marxist Pure Authoritarians cannot and will not tolerate your freedom of speech or any opposition to their rigid authoritarian, anti-equality, anti-life, anti-liberty, anti-property, hedonistic, anti-Constitution, pro-Marxist, pro-Islam, anti-Catholic, anti-Christian, anti-Semitic, anti-male, sexist, pro-homosexual, anti-heterosexual, anti-white, racist, anti-Western, anti-American, Globalist, anti-Nation, blatantly immoral, totally intolerant and bigoted point of view. 
Copyrighted Material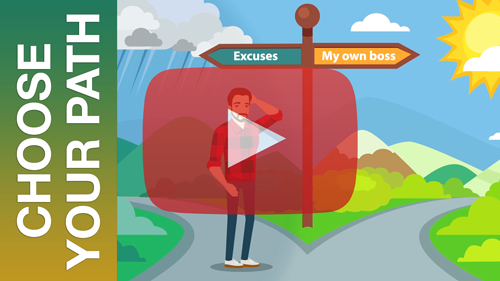 Solopreneur Opportunity Links, for a
Solo Build It WebSite