Site best viewed on a computer screen - not optimized for cell phones
Latest 50 articles published or updated here: BLOG (Web-Log) Page

Breaking Chaos:  Restoring Order in the face of Evil Revolution.
Proactively breaking chaos means re-institutionalizing Truth, through proper fear of the Lord.
Vic Biorseth, Wednesday, May 25, 2016
https://www.catholicamericanthinker.com/
Instituting Chaos from Politics.

Why do you suppose that the Obamunist Regime's Department of Justice would act to legally force public schools to allow our little children to go to opposite sex restrooms, let alone even acknowledge the existence of such nonsense as variable or self-determined "genders", let alone encourage little children to even think about such things? 
The answer is simple:  To promote Chaos.

Purposeful inciting of civil chaos and disorder is the hidden but very real underlying reason for:
Our borders being purposely held open. 
State promotion and protection of Marxism and Islam.
Court suppression of Christian religious exercise.
"Quantitative Easing".
Ballooning national debt.
Ballooning unfunded liabilities. 
The very existence of Obamacare. 
The very existence of the TSA.
"Anti-Profiling" rules that profile only majority American citizens, not minorities, not aliens, not Marxists, not Moslems and not perverts.
Jihadists and enemy combatants against America are continually being released and unleashed on the world. 

Soros-sponsored Alinskyite rent-a-mob, bussed-in, anti-cop, anti-order, anti-law agitators like OWS, Black Lives Matter, SEIU, ACORN, etc., etc., etc.
Running foreign Ads for encouragement of aliens to illegally enter America and how and where to apply for welfare programs.
Marxocrat Party and full government practice of "Cloward-Piven Strategy" to continually increase welfare dependency, unto the eventual crashing of the economy.  From the inside. 

Court invented, legally protected special "rights" for minorities, women, homosexuals and other perverts, anti-Americans and anti-Christians, such as Secularists, Marxists and Moslems, that override or abrogate the equal treatment mandated by the actual Constitutional rights of the American citizenry. 

And more.  Much more.  From the Marxist Revolutionary point of view, chaos is good.  Chaos is needed.  Chaos is necessary to create opportunity for forcible takeover, under the guise of restoring order, hopefully, to the cheers of the populace endangered by chaos.  A properly terrified populace will willingly cooperate in the forcible replacement of the system that was, just to restore order and safety. 
That's why Satan loves chaos.  And that's why Marxists incite chaos. 

Understand this first: 

Marxism is absolutely anti-American. 

Marxism is absolutely anti-Christian.
Comrade Obama, peace be upon him, Madam Hillary, and Nutty Bernie Sanders are all Marxists. 

If you really want to understand Obama, Hillary and Bernie, and if you really want to understand their Political Party, you have to read and understand Marx.  And if you really want to understand Marx, you have to read and understand who he read, and that would be Machiavelli and Hegel. 

Obama leans more toward the Machaivellian violent revolutionary Marxism, and Hillary leans more toward the Hegelian Progressive Steps Marxism, but both aim at precisely the same result, and both love and promote chaos to that end.  For them, as for all Marxists, the ends justify the means. 
Hiding behind political deception, the agenda is the same: government growth by caused and managed crisis.  Comrade Obama wants a crisis big enough to bring on the final revolution; Madam Hillary will settle for lots of littler crises, one or two or three or more crises at a time.  All to be "solved", again and again, by spending on "infrastructure", tax increases, defense cuts, bail outs and more social benefits.  But they are Marxist birds of a feather. 

Both of them are Alinskyite Marxists.  What that means is that they are adept at two revolutionary strategies: 
Organizing at grass roots level to create "disenfranchised" or "victimized" or "suppressed" or "discriminated against" groups of Useful Idiot demonstrators, agitators, agent provocateurs, political supporters, political donors, crony-capitalists, journalists and commentators. 
The Maoist strategy of "swimming in the sea of the people" by getting haircuts, putting on a suit and a tie, smiling a political smile, getting inside the target institutions, in this case, The Establishment Club, and the whole American government, and bringing it all down, through treachery, from the inside. 
Obama was an actual Alinskyite Community Organizer, and Hillary wrote her thesis on Saul Alinsky.  They both cut their political teeth on the infamous Alinsky tactics of political deceit and treachery.  It's all aimed at eventual revolution.  Obama can call it "fundamental transformation" all he wants to.  It's revolution. 

Hillary will continue all of Obama's programs, if she gets the chance, and her Marxocrat Party will support her, and the Republicrat Party will act in full bipartisan cooperation, just as they have done and are doing with Obama.  Either the Republicrats are in on it, or they are imbeciles.  They oppose none of it; political posturing and lying to their own voter base aside, they support all of it.  The only thing they oppose is the Constitution, and any actual Constitutionalist candidates, and any other "non-establishment" types like The Donald.  The Marxocrat Party opposes only members of their own Party who do not toe the establishment line. 

The Republicrats will join with the Marxocrats to oppose every program of a President Trump, but they will never oppose any program of a President Hillary in any meaningful way, because after all, they all belong to the same Washington Establishment Club.  They all owe their allegiance to The Club, not to the Constitution. 

Anyone who still thinks the Republicrat Party is in any way conservative has been very badly fooled. 

The News Media will support the Marxocrat Party over the Republicrat Party, but, it will support both Political Parties in opposition to any non-establishment members of either Party. 
Anyone who still thinks the Media is independent, and not a fully participating part of the same Washington Establishment Club, and not an important part of the problem, again, has been very badly fooled. 

Instituting Chaos from Religion.
Most Catholics today might be surprised to learn that the USCCB was originally organized and brought into being by Alinsky acolytes.  It is, essentially, a Political Party within Catholicism, with political agendas of its own.  It is a member Party of The Washington Establishment Club.  It holds more in common with the Marxocrat Party than with the Republicrat Party, but then, there's not much difference between them any more. 
Just as the Marxocrat Party is moving America away from being a Constitutional Republic and toward being a pure Democracy, as a stepping-stone to Marxist Dictatorship, the USCCB is moving the Church away from being fixed hierarchy and toward being a Democracy.  
Democracy degenerates into mob-rule, and mob-rule requires takeover. 

Democracy is the road to socialism. --Karl Marx.
All we have to do to see the devastation of the Church that has come from inside the Church is to look at the state of Catholic Liturgy today.  Just look, not so much at the most radical and crazy "inovations" that are becoming more rare, but at the normal, every-day practice of the Novus Ordo Mass, all over America.  None of most of the practices are actually valid, and in accordance with the norms. 

See if you can tell me the origins of and/or the purpose behind such now normalized, but really chaotic, innovations as:  

The Priest turning around.
Removal of altar railings.

Reception of Communion in the hand.
Lay distributors at every Mass. 

Elimination of cassock and surplice for altar boys. 

Altar girls.
Loss of called-for Latin prominence in liturgy and music.
Adoption of Protestant music.
Lay lectors.

And more; much more.  The important thing to note is that there is absolutely nothing in Vatican II documents, and nothing in the Paul VI Novus Ordo order of the mass that even mentions, let alone authorizes these and other innovations. 
Yet they are common, all across America.  You have to hunt for a decent Novus Ordo Mass, let alone a strictly-according-to-the-order Mass, as practiced at Assumption Grotto in Detroit, when they're not praying the 1962 Latin Mass.  That kind of mostly Latin Novus Ordo is rare in America.  Again, none of these innovations are authorized, either by Vatican II or by the Paul VI 1967 Novus Ordo Missae. 
None of it was authorized. 

And every Roman Catholic Bishop on the face of the earth knows it. 
And yet here we are; it just goes on. 

We have had our problems with Papal Imperfections, but this liturgical abuse cannot be laid at the feet of any Pope.  The Bishops did this.  Please don't give me any baloney about John Paul the Great giving the OK to altar girls, because it was already a done deal by that time.  All JPG did was to let it ride for now, after seeing what the Bishops had done. 
And what they had done, knowingly or not, was to provide sympathetic political ammo to the Catholic branch of the Femi-Nazi Movement, in the form of thousands of cute little girls who would be broken hearted if they were ever ordered out of the sacred space, or even told, in hushed tones, of course, that they could not hope to ever one day be ordained as Catholic priestesses.  Another "Victim Class", all prepped and ready for any possible future Alinskyite crisis-solving exploitation. 

No Bishop can claim ignorance of these unauthorized innovations to the Mass and be competent in his office.  If I can know about it, they certainly should know all about it, and be more aware of it than me.  What that tells me is that they did it, or, they are in on it, and they are letting it make progress. 

The result is loss of respect for Jesus in the Eucharist, or even recognition of what it is that we eat.  Eucharist has become a community snack, casually passed around by happy laymen.  The Mass has become man-centered.  God just happens to be present at our celebration of ourselves. 

That may be a gross overstatement for wherever you go to Mass, but it is certainly true in most places, and that is the direction of the trend, as seen from my lay point of view.  The degree might change, but the trend and the tendency remains.  The Mass is made less majestic, less uplifting of the soul, more banal and ordinary and convenient.  More celebratory, less sacrificial, and a lot more casual. 

There is no sense of awe at being in the Divine Presence. 
None at all. 

But then, when we look at the living of Catholic life, it gets worse.  And it flows from the degradation of the Liturgy, in my opinion.  When Parishes fly the rainbow flag of sodomy and welcome active homosexuals to full Communion, that's about as bad as you would think that it could get.  But it isn't. 
The Bishops have their own politically powerful Lavender Mafia holding positions of power all over the place.  And we have Bishops promoting, and actually practicing, giving Communion to all kinds of active unrepentant mortal sinners. 
"Accommodating" sinners has morphed into "Accompanying" sinners in their sin, by our Shepherds, who are supposed to be showing us the Way.  It's I'm OK - You're OK Catholicism now. 
Do you see any Bishops opposing the Bishops who are doing this?  No?  That's funny, neither do I.  Maybe they should invite Madam Hillary to come receive Catholic Communion; after all, her infamous "What difference does it make now" seems to have become their motto, too. 

At the root of Chaos is abandonment of God.

Fear of God is just the bare beginning point of wisdom.  
The Psalmist was right.  I don't care how many degrees you have.  If you do not fear God, you are doomed, permanently, if you do not learn fear of God in this life.  But today, thanks to Secularism, many and perhaps most do not believe that God exists, or they just wonder about His existence, so, why fear Him? 

God is Truth.  Whatever is not true is not of God. 
God is the Author of Nature.  Whatever is not natural is not of God. 
Life is a quest for Truth.  A quest for Truth is, at its root, seeking God. 
Natural Law and God's Law are the same law written in different ways. 

Pride makes men assume wisdom they do not possess.  Knowledge is mistaken for wisdom.  Atheists make gods of themselves, thinking they can take charge of nature and make it conform to their will.  They  push the limits of human knowledge to the brink of scientific and mathematical limitations, and in their limited intellect and in their pride, the push beyond pure scientific empiricism and into their own imaginings.  And, in their minds, hypotheses become theories, and theories become laws, in the absence of empirical proofs. 

"Great minds think alike", they say, as they gather with other prideful men of like mind, to vote scientific "facts" into being.  Modern day acolytes of Alinsky and Marx commandeer these "facts", if they don't invent them themselves, and turn them into political weapons with which to grow governments and migrate power from the people to the bigger and bigger governments. 

So we see the Eco-Nazi frauds, and all the false science of Scientism, being foisted on children through education, and on citizens by governments, "for their own good", or, for the good of the planet, or for the good of the theory, or the good of the government-subsidized "scientific research".  It becomes crony-science. 

They cannot, and they will not, bow before mystery.  Any mystery.  For them, mystery does not exist; eventually, all of the now unknown will be known by man.  That is their "faith". 

They turn away from Revealed Truth.  They will not hear it, because it cannot be backed up by empiricism.  They brush aside the fact that their "beginning of everything" theories, and their "beginning of life" theories, are similarly not backed up by empiricism.  Eventually, man will know all, is what they believe.  By faith alone. 

They have lost the Truth. 

Faith is the assurance of things hoped for, the conviction of things not seen. --Heb 11:1
Faith comes from what is heard, and what is heard comes by the preaching of Christ. --Rom 10:17

Convinced in their pride, they will not hear it. 

Truth brings order to chaos.

If any will refuse to hear the Gospel, so be it.  But for all those who would hear it, falsehood must be revealed to be falsehood.  Especially "scientific" falsehood. 
We need to break government education and get back to teaching the Truth.  We need to break secularism, and get back to speaking Truth openly and publicly and in all circumstances.  We need to publicly call out and challenge all the open frauds of Scientism, and shine the light of Truth on them. 

Truth brings order. 
Nature has a natural orderliness to it.  Everywhere man looks, and everything man looks at, from the smallest objects to the largest, from the simplest of systems to the most complex, there is symmetry and good order. 
Everything makes more sense with God in the picture. 

Long before Christ, the early Greeks - Plato, Socrates, Aristotle - concluded the existence of one God, as fact, through pure logic alone.  That there had to be one original cause of all other causes, and that, even if other gods existed, they, too, had to have a creator.  There had to be a beginning of everything, and that beginning, they concluded, was One God. 

Now, we have His Revelation of Himself to us.  We are given the grace necessary to embrace it, but we are given the liberty to choose not to embrace it.  That is our choice. 

We can take political action as American citizens to begin to return to order and oppose chaos, which is, in fact, nothing but falsehood. 
But what do Catholic Laymen do about chaos in the Church, where laymen have no real authoritative voice in the hierarchy?
Well, we can get in involved in the Catholic Resistance movement, and become sort of Catholic guerrilla fighters for Truth. 

I urge you to listen to the radio interview of Michael Voris on the Resistance Movement, and consider what's at stake here. 

American is not going to ever get back under the Constitution unless and until We The People get back under the Law of God, and if Catholics don't lead the way, the job won't get done. 
No one else in America has the fullness of Truth.  The Truth has not changed, ever, and we have it, and it needs to be professed, out loud in public.  If the Protestant Denominations take the lead, they will take the lead with partial Truth, not all of it.  And if wayward Bishops take the lead, the same thing will happen. 
If we don't get back in alignment with Truth, as a distinct people, we will have lost our nation in this life, and we will have lost the eternal reward.  Nations, too, have souls, which may be blessed, or cursed. 

I know, I know, we're supposed to "work out your own salvation with fear and trembling", per Phil 2:12; but, what about the whole nation? 
What about all those people who believe whatever is said by teachers, and scientists, and journalists, and politicians? 
Who will tell them the Truth?  

Truth is the only thing that matters. 
Seek the Truth; find the Way; live the Life.  Please God and live forever.

=====
Sarcastic Acronym Hover-Link Footnotes: For the convenience of those readers using devices that lack a mouse, these footnotes are provided for all webpages, in case any webpage contains any hover-links. (If you don't have a mouse, you can't "hover" it over a link without clicking just to see the simple acronym interpretation. Click any footnote link to see the acronym and a detailed explanation; "hover" the mouse over it just to see the simple interpretation.)
SLIMC1
Secularist Liberal Intellectual Media Complex
GESGOEAEOT2
Gradually, Ever So Gradually, Over Eons And Eons Of Time
PEWAG3
Punctuated Equilibrium's Wild-Assed Guess
TTRSTF4
Them There Real Scientifical-Type Fellers
TTRSPTF5
Them There Real Smart Perfesser-Type Fellers
TTRSJTF6
Them There Real Smart Journalistical-Type Fellers
SNRTACBT7
Surely No Right Thinking Adult Could Believe Today
STNSEACPB8
Surely Today No Serious Educated Adult Could Possibly Believe
WDN9
We Don't Know
BMDFP10
Baboons, Mongrel Dogs, Filthy Pigs and ...
HBAACOTE11
Human Beings Are A Cancer On The Earth
ACLU12
Anti-Christian Litigation Union
FLORMPORIF13
Flagrant Liar, Or, Mindless Parrot, Or, Innocent Fool
MEJTML14
Marxist Ends-Justify-The-Means Liar
IEJTML15
Islamic Ends-Ends-Justify-The-Means Liar
MPAV16
Marxist Principles And Values
WBESSWG17
Wise, Benign, Elite, Super-Scientific World Governance
TRMITM18
The Reason Man's In This Mess
IYI19
Intellectual Yet Idiotic
TTRSCBTF20
Them There Real Smart Catholic Bishop Type Fellers
IACMPVND21
Illegal-Alien-Criminal Marxocrat-Party-Voting Nation-Destroyers
PEJTML22
Palestinian Ends-Justify-The-Means Liar
PSYOP23
"Psychological Operation" Mind Trick
CDC24
Covid Developmentally Challenged
LGBTQ+25
Every Letter Represents A Serious Psychotic sexual Identity Disorder
[All Web Pages listed in Site Map by date-of-publication;
oldest at the top, newest at the bottom of the list.]

Culture=Religion+Politics;  Who Are We?  Vic Biorseth
The Brilliantly Conceived Organization of the USA;  Vic Biorseth
Return to the BLOG page
Return to the HOME PAGE
Subscribe to our Free E-Zine News Letter
Comment
Respond to this WebPage immediately below the last comment.
Or,
---
Date:  Thu May 26 19:58:53 2016
From:  EC
Email:   gianolire@gmail.com
Location:  California
Comment: 
Have you written about the TSA?
You say the presence of the TSA is a sign of chaos.  Please comment.
Also, the way to good health care and good education is to get the federal government out entirely.  Also, let the Catholics arise, because they know (knew?) how to do it.
Thank you

---
Date:  Fri May 27 2016
From:  Vic Biorseth
Comment:  
EC:
Yes, we have addressed TSA and the unnecessary giant, chaotic bureaucracy that owns it, the DHS (Department of Homeland Security).  See Boycott the Airlines, Cut DHS and all the rest of the Cut The Spending Pages. 
And, we have addressed health care, among the Socialized Medicine Pages. 
And, we have addressed education, in Cut ED, and in Free Public Education. 
I'm sure there are other related references in this site.  See the Fixing America Pages. 
Bottom line, TSA has no reason to exist other than to "train" the citizenry and get them to go along with being herded like cattle, felt-up, treated like criminals and submissive to unconstitutional authority, in the silly belief that it is done for the "good" of the people, and even that it has something to do with public safety. 
Which it does not.  It does not make us any safer at all.  It makes us more compliant and sympathetic to the government, and, it causes chaos.  At our own gigantic tax expense.  And all the TSA employees are now totally dependent on the Marxocrat Party for their lucrative jobs, so they are a new dependent class of Marxocrat voters. 
To see the hidden reason behind many if not most of our unconstitutional bureaucracies, and most of our unconstitutional court decisions, see the Forced Discrimination Pages, and Tolerating Intolerance, and Intolerant-Indiscrimination to see how we are being trained to oppose ourselves. 
All for the purpose of creating chaos, which is, precisely, the elimination of simple common sense. 

Regards,
Vic
---
Language and Tone Statement

Please note the language and tone of this monitored Website. This is not the place to just stack up vulgar one-liners and crude rejoinders.  While you may support, oppose or introduce any position or argument, submissions must meet our high Roman Catholic and Constitutional American standards of Truth, logical rigor and civil discourse.  We will not participate in merely trading insults, nor will we tolerate participants merely trading insults.  Participants should not be thin-skinned or over sensitive to criticism, but should be prepared to defend their arguments when challenged.  If you don't really have a coherent argument or counter-argument of your own, sit down and don't embarrass yourself. Nonsensical, obscene, blindly & doggedly anti-Catholic, anti-American, immoral or merely insulting submissions will not be published here.  If you have something serious to contribute to the conversation, be prepared to back it up, keep it clean, keep it civil, and it will be published.  We humbly apologize to all religious conservative thinkers for the need to even say these things, but the Hard Left is what it always was, the New Leftist Liberals are what they are, and the Internet is what it is. 
"Clickbait" advertising links are not acceptable for posting here. 
If you fear intolerant Leftist repercussions, do not use your real name and do not include email or any identifying information.  Elitist Culturally Marxist Pure Authoritarians cannot and will not tolerate your freedom of speech or any opposition to their rigid authoritarian, anti-equality, anti-life, anti-liberty, anti-property, hedonistic, anti-Constitution, pro-Marxist, pro-Islam, anti-Catholic, anti-Christian, anti-Semitic, anti-male, sexist, pro-homosexual, anti-heterosexual, anti-white, racist, anti-Western, anti-American, Globalist, anti-Nation, blatantly immoral, totally intolerant and bigoted point of view. 
Copyrighted Material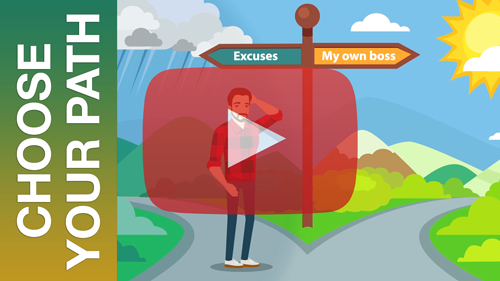 Solopreneur Opportunity Links, for a
Solo Build It WebSite