Site best viewed on a computer screen - not optimized for cell phones
Latest 50 articles published or updated here: BLOG (Web-Log) Page

Breaking Globalism:  The anti-sovereignty dream of borderless hodgepodge.
Globalism: the New Communism.  Anti-nation chaos dressed up as Utopia.  A phony ideology so stupid it makes my feet hurt.
Vic Biorseth, Tuesday, May 10, 2016
https://www.catholicamericanthinker.com/
"There's a sucker born every minute." --P. T. Barnum

Sovereignty, or Nationalism, or Self Governance, is the ideology behind the jurisprudence that applies to sovereign nations and grants them the legal right to rule themselves without outside interference.  Sovereignty holds territory with fixed borders, and rules itself.  In the best examples of sovereignty, the national jurisprudence establishes:
government and law that is representative of the people, and

the people are a "good" people. 
Good people make good representative government, and good representative government makes good representative law.  And the nation rules itself, with natural national autonomy. 

Globalism is opposed to all of that, in favor of the elimination of borders and the eliminating of any sovereign territorial jurisprudence.  Without describing the global jurisprudence that will rule, Globalists still tout Globalism as a panacea for all the world's ills and a fix for all the world's problems, especially ending wars and ending poverty and feeding the hungry. 
Right. 
Globalism is International Communism under a new disguise. 
And all International Communism is and ever was is a Machiavellian and Hegelian drive toward eventual global dictatorship through bloody revolution.  It has a thousand disguises and a thousand stratagems, but the overall end goal is always the same, and it is global dictatorship, achieved, perhaps, one dictatorship at a time. 

People think that Communism was defeated, or died, or was somehow eliminated from the world with the fall of the Soviet Union.  But that was just a sovereign government that fell, not the Communist ideology.  Communism didn't go anywhere; Communism itself was not even affected by all of that.  Only the hodgepodge of nations under the Soviet Union fell apart; not the Communist ideology and plan for the world.  The Communist Manifesto is still out there, and people still read it.  Russia is still Communist.  So are a lot of other nations. 

The USA is the preeminent, high-value target of Globalsm.

The USA is Constitutionally established as an autonomous nation with representative government and representative law.  The Constitution itself is the supreme law of the land, and no other law, from any source, may be super-imposed over it.  The American Constitution is specifically designed to protect the American citizens from their own government, or any other government.  Civil rights are spelled out and protected by law.  America is a nation of laws, not men, and the supreme law - the ruler - the sovereign - of America is the Constitution itself.  Not any man or group of men.  The Supreme Law. 
The government itself is subject to the Supreme Law of the constitution. 

Globalists - the new Communists - hate that.  Universities everywhere push globalism and demonize Capitalism.  The ideology of International Communism is currently riding and driving the UN, the World Court, the EU, World Academia, our own Marxocrat Party, our Media, our entertainment industry and celebrity, toward the false invented goal of Globalist Utopia.  It uses fraud piled on hoax piled on scam to frighten and herd whole populations, and those sovereign government leaders who cannot be subverted, blackmailed or bribed, into the Globalist ideological camp. 

Why, all these cooked-up global problems are too big for any one nation to solve; if we don't all submit our sovereignty and national autonomy to the UN, the whole world might burn up, or drown, or freeze or something, like, any minute now.  No, really.  No, seriously. 
Don't look at the science; look at the scare, and the scared scientists. 

The whole movement is designed to get the American people to allow unlegislated, unrepresentative, un-American, foreign law to be superimposed over their own Constitution, without their input or representation or even discussion, but, for their own good.  See? 
It will be good for the planet.  No, really.  Would I lie? 

High ranking globalist suckers. 

Before you laugh too hard, consider who else has been taken in by these giant, science-denying globalist sponsored, clear and obvious frauds, such as Climate Change, among so many others. 

Pope Benedict XVI has spoken of the need to eventually let the UN take over the world, as we pointed out in The Pope on Globalism.  Pope Francis favors Marxism over Capitalism, as shown in Evangelizing for Communism, and favors elimination of American sovereign borders, as shown in Delusional Pope Francis. 

But all of the high ranking people on the world stage are not dupes or fools, having been taken in by the Globalist lies.  Some of them are the actual evil perpetrators, in on the lies, working diligently for the Communist cause.  John Kerry, for instance, has to be one of the most treacherous of all contemporary American traitors, right in there with the Obamas and the Clintons.  Kerry delivered a commencement address to a graduating class at Northeastern University, in which he described the "Borderless World" he hoped they could look forward to.  Isn't that nice? 

We all know how deeply our Marxocrat Party loathes our sovereignty and our sovereign borders, and despises our Constitution, and seeks to eliminate both.  And we all know how our Republicrat Party is always anxious and eager to work in bipartisan cooperation with the Marxocrat Party to eliminate our borders and destroy our Constitution.  But we may not all be familiar with the depth of hatred for our borders and our Constitution held by The Club; the "Establishement" donors and owners and drivers of our Party system, that already overrides our Constitution and actually runs the government.  Indeed, some of them may not be aware of being fooled and manipulated themselves. 

Breaking Globalism at the Citizen Level.

Globalism will be broken by us, we the people, or not at all.  Those in charge are not smart enough to do it, or, they are the perpetrators of all the frauds.  We simply have to recognize the frauds when we see them. 
It's very simple.  Apply science, the old fashioned way. 
If a "problem" denies science, deny the problem. 
Very simple; nothing to it. 
And, we the people need to recognize - because our leaders will not - that the UN, the World Court, etc., are foreign enemies of our Constitution.  And that our Political Parties are domestic enemies of our Constitution.  They are the very Constitutional enemies addressed in our Constitutional oath of office. 

And we need to recognize, or re-learn, that there is nothing wrong with Nationalism, in a good nation.  Many good men have been schmoozed into believing that Nationalism, in and of itself, is evil, and something to be avoided at all costs. 
It is not.  Nationalism mixed with any variant of Marxism, of course, produces monstrosities such as Fascism and Naziism (National Socialism).  But Constitutional America was designed, declared and constituted to be opposed to every facet, variant and form of Marxism, long before Marx wrote the Communist Manifesto, which is to say, long before Marxism even existed.  The very design of America is anti-Marxist. 

In fact, the sovereign nation of Constitutional America is and was from the beginning the prime target of Marxist Revolution.  It represented the one and only sovereign entity counter-posed to and disproving of all Marxist theory. 
Unlike Monarchy, and unlike simple Dictatorship, in which a ruler makes law and/or is the law; and unlike Parliamentary Democracy, in which a government makes and changes law at will, and is largely immune to or above the law, America separated the law from the government and made the government subject to the law.  And, unlike the impractical and impossible Utopian dream of Marxism, which has always manifested in the real world as a gigantic bureaucracy with a dictator on top, America had solved the problem of succession to the throne, without civil war or violence.  How? 

There was no throne. 
The Constitution was the only sovereign.  The law.  And every citizen, from the President on down, stood equal before the Constitution, the Supreme Law of the Land, and the only Sovereign Ruler. 

American governments come and go; only the Constitution remains. 

Read our Declaration, and read our Constitution, and read Marx's Manifesto, and you will see that these words are true. 

And yet, we have plenty of patriotic Americans who have been so fooled by the demonized word "Nationalism" that they won't even take the pledge of allegiance to the flag, lest they become or be perceived to be "Nationalist".  Imagine that.  A "conservative" American citizen who cannot pledge his allegiance to the American flag, and who is still convinced that he is opposed to Marxism, which is opposed to the American flag, first and foremost. 
It's as if they thought all nations were bad.  Which is to say, it's as if they favored Globalism over Sovereignty.  So, who would you say won, in this particular compromise settling point between good and evil?  And yes, I do hold that Constitutional America is good and Marxism is evil. 

The citizenry must wake up to or reawaken to the unique and not so very fragile design of America, and again begin to celebrate it, promote it and defend it, at every level in in every way they can.  If we the people don't do it, it certainly won't get done.  America is not down-and-out, and not defeated, and not beyond repair or beyond restoration to Constitutionalism.  
The Constitution is not an easy thing to kill; it is still there, and still here for us, if we are here for it. 

Defeating Political Correctness.

Political Correctness is, almost definitively, illegal and unconstitutional Marxist censorship and control of all public discourse, speech, press, business, cultural "values" and human behavior.  It is enslaving. 

Free men recognizing it for what it is will defeat it. 

Every one of the politically correct movements described among the Divide and Conquer Pages does precisely the opposite of what they claim to be trying to accomplish.  Only the target changes.  It's like the old shell game; you try to watch the pea to see which shell it's under, but the pea isn't under them; it's in the palm of the hustler, until after you pick a shell. 
Anti-racial discrimination is a good example.  The whole movement is a movement to create and reinforce racist discrimination against white people, and it is so successful that it makes anti-white racists out of white people.  Seriously.  White anti-white racists.  Ashamed of themselves for being white.  You can get a degree today in White Privilege (which is bad; only minority privilege is good). 

None of these movements seeks social tranquility, or peace of any kind.  All are intended to stir the pot and keep racial animosity at a fever pitch. 
"Affirmative Action" and "Equal Opportunity Employment" are, definitively, racial discrimination programs against white people.  The whole Feminist movement is intended to establish and grow, as a social norm, flat out sexist discrimination against men.  Anti-Profiling laws are, in effect, efforts at profiling majorities, or non-Moslems, or white people, or heterosexuals, so that none of the others will be "Profiled", at the expense of you and me and grandma. 

The homosexual movement has upped the ante so much that now heterosexuality is openly discriminated against everywhere.  Whole industries and the sitting American government now bless "trannies" or "discernies" or "questionies" using any public restroom they choose to use on any given day, in a clear demonstration of unmitigated elitist stupidity.  Perhaps lunacy. 

Political Correctness is now so ingrained in our Marxism-malformed culture that we allow clearly unconstitutional law and regulation to legally require all of the normal population to stand back and allow supposed trannies and other weirdos to use opposite sex restrooms, when biological science, simple commons sense and our own eyes tell us there is no such thing as these trannies, discernies, questionies and other weirdos. 
It is all clearly, obviously and provably false; and we are being herded by it, as if we were sheep. 
Who are the twisted perverts here, the micro-minority or the majority?

Again, none of this Political Correctness is correcting anything, or making anything better.  The goal is to make things worse.  To keep minorities constantly agitated and angry, and in a state of flux, never settled down, never at rest.  To bring about disorder. 
Order is bad for Marxism.  Marxism (Globalism) thrives on chaos and disorder, for chaos brings opportunity for rebellion, and rebellion brings opportunity for revolution, and revolution brings opportunity for a dictator to finally restore order, a la Machiavelli. 

Comrade Obama, peace be upon him, has been transforming America for over seven years now; this is his eighth year.  Are American blacks happier?  No?  The Black Lives Matter dupes, are they better off, or do they still seem perpetually angry and agitated?  How about the Black Panthers; why do you suppose they're still so full of hate for white people? 
That is the plan.  Anger and agitation and boiling-over is the goal.  Hatred is the intention.  That's what Obamunism is all about. 

Globalist Dissimilation:  Opposing Cultural Assimilation.

Globalists and Communists by other names love to point out how America is a nation of immigrants, and how Diversity, in and of itself, is the best thing to come along since sliced bread.  What they don't point out is that the "Immigrant Nation" history of America's population involved,
legal immigrants who came here to be American, and,

assimilation, in which foreign legal immigrants became American. 

All of that is opposed by Communism.  I mean Globalism.  What they are after is dissimilation, not assimilation.  Diversity is what they push, and preach, and indoctrinate, and propagandize, and ram down our throats.  Making us and keeping us different.  Cultural Heterogeneity displacing Cultural Homogeneity, so that they won't have to destroy the culture, for the culture will destroy itself. 
We tried to point this out in Suicidal Diversity.  The twin poison pills of making us a dissimilar, at-odds people, and "educating" us in falsehood and error, simply directs us toward Social Suicide. 
Diversity is not good for America.  It does not make us great. 

Globalism is the thawing of the melting pot.  It is disabling assimilation, and discouraging it in immigrants, and undoing it in the existing citizenry.  You can see it pronounced in black America, which has formed an actual separate black American culture, seemingly permanently at odds with the larger American culture and refusing to assimilate. 
Too few of us see that that is the goal.  It's being done on purpose. 

Recognizing establishment "conservatives" for what they are.

Supposedly conservative spokesmen and commentators such as William Kristol, George Will, Charles Krauthammer and others are certainly not Constitutionalists, whatever else they may be.  They are part of the "Establishment"; they are in "The Club"; they are more interested in the Party System than they are in Constitutional America, and that makes them part of the problem, not the solution. 
The Parties themselves are extra-constitutional, and the Parties are unconstitutionally running the whole government, and not in accordance with the Constitution.  The Establishement likes that.  That's where their bread and butter is.  That's their livelihood. 

They are upset that Trump, today, appears to be wrecking the Republicrat Party.  Most of us see that as a good thing; they, on the other hand, are horrified by it.  They go on and on about how Trump is destroying the conservative movement.  But that's not true; the Party is trying to exclude the conservative movement from itself.  Conservatism is not being wrecked here; the Party is being wrecked, by opposing the conservatism of the people. 

Conservatism and the Republicrat Party have nothing to do with each other. 

Which is another way of saying that the American People and the Republicrat Party have nothing to do with each other, by the Party's choice.  The Party want's nothing to do with us.  So be it. 

Conservatism is alive and well in America; it has no Party to represent it, but it doesn't really need one.  All it needs is the Constitution.  A Constitutionalist President and/or a Constitutionalist Congress could fix this in a heartbeat, as we said in Breaking the Parties. 

Why Conservatives should rally round Trump.

Trump is no conservative, but neither is he a Marxist, and neither is he an establishment operative; quite the opposite.  The entire establishment hates him.  He is no Christian, but the Marxocrats, and really, also the Republicrats, are anti-Christian.  They oppose and do not support Life, or the living of Christian life, or the doing of Christian business in America.  At least Trump doesn't oppose us. 
Trump is immoral, that's true enough.  But the Parties deny our moral code, in favor of "ethics" and "values".  Ethics are situational, and values change over time.  The Parties recognize no fixed moral norm, or even fixed natural law, because they do not even recognize the Divine Author of nature. 
But, just as in America as designed, the Constitution is a fixed law on which we can depend over time, in Christianity, God's Law is fixed and eternal and unchanging over time. 
Trump is just run-of-the-mill immoral, but The Club and its Parties are flat out evil.  One of them is Marxist and the other is a bipartisan cooperator with Marxism. 
With Trump, we don't really know for sure what we're going to get, but we know damned good and well what we'll get from The Club, because we're getting it, right now, and nobody is stopping any of it.  They cooperate in achieving it. 

We need to find the way to use Trump as the anvil against which to smash the Party system.  Even if we fail or do not fully succeed, we know what the Parties are doing to America, unresisted, and that they are aiming at our end as a sovereign nation. 
Whatever else he may intend to do or happen to do, Trump is not aiming at our national destruction.  They are. 

And "conservatives" like Kristol, Will and Krauthammer are either not smart enough to see where their beloved Republicrat Party is taking us, or they are in on it.  Either way, who needs them?  (See Breaking the Media).

Wishing for a better candidate doesn't get it done.  Once battle is joined, you don't stand on the sidelines.  You go with what you've got. 
Seek the Truth; find the Way; live the Life.  Please God and live forever. 

=====
Sarcastic Acronym Hover-Link Footnotes: For the convenience of those readers using devices that lack a mouse, these footnotes are provided for all webpages, in case any webpage contains any hover-links. (If you don't have a mouse, you can't "hover" it over a link without clicking just to see the simple acronym interpretation. Click any footnote link to see the acronym and a detailed explanation; "hover" the mouse over it just to see the simple interpretation.)
SLIMC1
Secularist Liberal Intellectual Media Complex
GESGOEAEOT2
Gradually, Ever So Gradually, Over Eons And Eons Of Time
PEWAG3
Punctuated Equilibrium's Wild-Assed Guess
TTRSTF4
Them There Real Scientifical-Type Fellers
TTRSPTF5
Them There Real Smart Perfesser-Type Fellers
TTRSJTF6
Them There Real Smart Journalistical-Type Fellers
SNRTACBT7
Surely No Right Thinking Adult Could Believe Today
STNSEACPB8
Surely Today No Serious Educated Adult Could Possibly Believe
WDN9
We Don't Know
BMDFP10
Baboons, Mongrel Dogs, Filthy Pigs and ...
HBAACOTE11
Human Beings Are A Cancer On The Earth
ACLU12
Anti-Christian Litigation Union
FLORMPORIF13
Flagrant Liar, Or, Mindless Parrot, Or, Innocent Fool
MEJTML14
Marxist Ends-Justify-The-Means Liar
IEJTML15
Islamic Ends-Ends-Justify-The-Means Liar
MPAV16
Marxist Principles And Values
WBESSWG17
Wise, Benign, Elite, Super-Scientific World Governance
TRMITM18
The Reason Man's In This Mess
IYI19
Intellectual Yet Idiotic
TTRSCBTF20
Them There Real Smart Catholic Bishop Type Fellers
IACMPVND21
Illegal-Alien-Criminal Marxocrat-Party-Voting Nation-Destroyers
PEJTML22
Palestinian Ends-Justify-The-Means Liar
PSYOP23
"Psychological Operation" Mind Trick
CDC24
Covid Developmentally Challenged
LGBTQ+25
Every Letter Represents A Serious Psychotic sexual Identity Disorder
[All Web Pages listed in Site Map by date-of-publication;
oldest at the top, newest at the bottom of the list.]

Culture=Religion+Politics;  Who Are We?  Vic Biorseth
The Brilliantly Conceived Organization of the USA;  Vic Biorseth
Return to the BLOG page
Return to the HOME PAGE
Subscribe to our Free E-Zine News Letter
Comment
Respond to this WebPage immediately below the last comment.
Or,
---
Date:  Wed May 11 14:05:05 2016
From:  Maria
Email:   
Location:  Ireland
Comment: 
How many bodyguards does John Kerry and his multi, multi, multi billionaire wife have to protect them from us the Great Unwashed? This idiot is rich only because he has married rich women, which makes him in my eyes a a bought and paid for gold digger. He wants us to pay our fair share while he moors his yacht in a tax free state for yachts.  They wonder why we despise them? The snowflakes have a very hard and miserable future in front of them when they think corrupt and lying pols are going to be their salvation.  God help them. Hard lessons are probably what they need, not all of us but if fools can open their eyes and see the Son it will be worth it.

---
Date:  Wed May 11 2016
From:  Vic Biorseth
Comment:  
Maria:
My greater concern is about the Never Trumpsters, who cannot vote for the Marxocrats, but also cannot bring themselves to vote for The Donald.  While it is true that, as they claim, not voting for Trump is not voting for Hillary (or Bernie), it is also true that not voting for Trump is not voting against Hillary (or Bernie). 
I think they, like the Establishment Republicrats, do not recognize what Obamunism and the Marxocrats are doing to America as any mortal threat to the whole nation.  They just see it as politics as usual, and you win some, and you lose some. 
But Madam Hillary is and always has been an inside, under-cover, treacherous, Alinskyite Marxist revolutionary just like Comrade Obama, peace be upon him, and Crazy Bernie openly admits his anti-American Socialism.  Their common goal, for all of them, is the destruction of Constitutional America, they are succeeding, and only the elites and the pseudo-conservatives who are not really Constitutionalists cannot even see it.  The people do see it, and that is exactly why Trump is winning. 
They actually believe we can survive a Marxocrat Presidency, but not a Trump Presidency.  Looking right at what Marxism is doing to us, that's what they believe. 

The Marxists are systematically destroying us, the Republicrats are not resisting them and in fact are helping them, and the Never Trumpsters, just by being Never Trumpsters, are also cooperating in dooming the Constitution. 
I believe Trump will win in spite of all them, but they don't even believe the nation is in peril. 
And that's the real problem we face today.  There are none so blind as they who will not see. 

Regards,
Vic
---
Language and Tone Statement

Please note the language and tone of this monitored Website. This is not the place to just stack up vulgar one-liners and crude rejoinders.  While you may support, oppose or introduce any position or argument, submissions must meet our high Roman Catholic and Constitutional American standards of Truth, logical rigor and civil discourse.  We will not participate in merely trading insults, nor will we tolerate participants merely trading insults.  Participants should not be thin-skinned or over sensitive to criticism, but should be prepared to defend their arguments when challenged.  If you don't really have a coherent argument or counter-argument of your own, sit down and don't embarrass yourself. Nonsensical, obscene, blindly & doggedly anti-Catholic, anti-American, immoral or merely insulting submissions will not be published here.  If you have something serious to contribute to the conversation, be prepared to back it up, keep it clean, keep it civil, and it will be published.  We humbly apologize to all religious conservative thinkers for the need to even say these things, but the Hard Left is what it always was, the New Leftist Liberals are what they are, and the Internet is what it is. 
"Clickbait" advertising links are not acceptable for posting here. 
If you fear intolerant Leftist repercussions, do not use your real name and do not include email or any identifying information.  Elitist Culturally Marxist Pure Authoritarians cannot and will not tolerate your freedom of speech or any opposition to their rigid authoritarian, anti-equality, anti-life, anti-liberty, anti-property, hedonistic, anti-Constitution, pro-Marxist, pro-Islam, anti-Catholic, anti-Christian, anti-Semitic, anti-male, sexist, pro-homosexual, anti-heterosexual, anti-white, racist, anti-Western, anti-American, Globalist, anti-Nation, blatantly immoral, totally intolerant and bigoted point of view. 
Copyrighted Material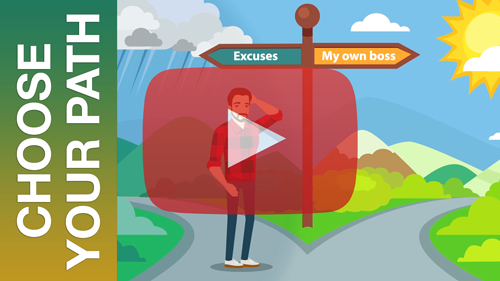 Solopreneur Opportunity Links, for a
Solo Build It WebSite