Subscribers Newsletter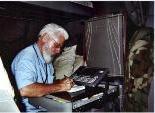 Promoting Evil by Doing Good: The Evil Fruit of the PC Do-Gooders.
How Political Correctness and Good Intentions have overpowered Human Reason and Critical Thinking, to promote Self Destructive Evils.
Vic Biorseth, Monday, January 16, 2017
https://www.catholicamericanthinker.com/
Elsewhere herein we have discussed people unknowingly Promoting Moral Depravity. More recently in Truth Demands Division we have discussed Satan's three main counter-evangelizing strategies, to make men unconsciously embrace the improper notions of
Continue Reading at: Promoting-Evil-By-Doing-Good
Do Not Respond To This Automatic Email.
Reply to this article at Promoting-Evil-By-Doing-Good Comments.
Find ALL SITE articles at: The Catholic American Thinker CONTENTS.