Subscribers Newsletter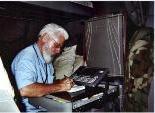 "Red Flag" Laws themselves should raise a Red Flag of Alarm.
Red Flag Laws might actually work in an America ruled by the Constitution; but America is actually ruled by Unconstitutional Political Parties.
Vic Biorseth, Saturday, August 10, 2019
https://www.catholicamericanthinker.com
There aren't any laws that can be passed that will keep criminals from committing crimes. Criminals disobey laws; that's what makes them criminals. The recent mass atrocities committed in El Paso and in Dayton bring out the natural revulsion, public outrage and the inevitable "there oughta be a law" knee jerk reaction, but the facts remain that,
murder is already against the law, and,
criminals, by definition, disobey laws.
Continue Reading at: Red-Flag
Do Not Respond To This Automatic Email.
Reply to this article at Red-Flag Comments
Find ALL SITE articles at: The Catholic American Thinker CONTENTS.