Subscribers Newsletter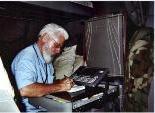 The Global Call to Reimagine Man's Perfection of God's Created Reality
"Remagine" individual citizens out of existence in favor of the Commune of citizens; reimagine individual nations out of existence in favor of a New Word Order.
Vic Biorseth, Sunday, May 16, 2021
https://www.catholicamericanthinker.com
One of the most frequently heard and overused words of the pseudo sophisticated elite class today is 'reimagine'. It's right in there with all the 'existential threats', 'white supremacists', 'assault weapons', 'religious fundamentalists', 'Catholic Trads', 'homophobes', 'Islamophobes', 'xenaphobes', etc., applied to all ideas and holders of ideas that oppose or prohibit the indiscriminate unification of good with evil.
Continue Reading at: Reimagine
50 most recent articles updated on this Web-Site: BLOG (Web-Log) Page
Do Not Respond To This Automatic Email.
Reply to this article at Reimagine Comments
Find ALL SITE articles at: The Catholic American Thinker SITE MAP.