Subscribers Newsletter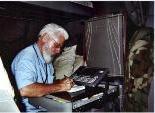 Religion in Culture: the vitally important factor no longer recognized today.
Secularists oppose religion in culture. But then, secularists oppose both religion and culture.
(Oppose either one and you oppose the other.)
Vic Biorseth, Monday, June 16, 2014
https://www.catholicamericanthinker.com/
We have spoken of how the drive toward Multi-Culturalism and the drive toward Diversity in human culture is tantamount to Cultural Suicide. A distinct People enjoy a cultural homogeneity. When that cultural homogeneity is replaced with cultural heterogeneity, it is no longer an identifiable human culture. Randomness and "generality" occurs, and it is no longer a distinct and clearly identifiable People.

(Continue Reading at Original Source: Religion in Culture).
Do not reply to this automatic email.
Respond to this article at the actual article:
Respond to Religion in Culture