Subscribers Newsletter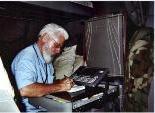 Misleading "Settled" Political Stratagems Presented As Settled Science
The Surest Identifying Feature of Any Demonically Evil Lie Is When All Militant Islamo-Commie-Homo Activists and All Educated Elitists Call It Settled Science.
Vic Biorseth, Monday, June 21, 2021
https://www.catholicamericanthinker.com
And, if you attack them, you are thereby attacking Science. See? Because they are the high priests of settled science, they and they alone get to determine exactly what is scientific and what is not, and we don't. So we're all supposed to just shut up, listen to them, and obey.
Continue Reading at: Settled
50 most recent articles updated on this Web-Site: BLOG (Web-Log) Page
Do Not Respond To This Automatic Email.
Reply to this article at Settled Comments
Find ALL SITE articles at: The Catholic American Thinker SITE MAP.