Subscribers Newsletter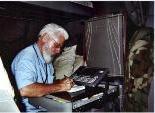 Social Darwinism, Neo-Freudianism and Marxist Utopianism, all, Displace God.
Social Darwinsim applied Biological Evolution to Human Societies; Neo-Freudianism emphasized Human Culture over Individual Biology; Marxism emphasized the Collective over the Individual.
Vic Biorseth, Monday, April 17, 2017
www.CatholicAmericanThinker.com
The problem with all of these so-called scientific "Enlightenments" is that their own original foundational "Enlightenments" were and remain unproven and unprovable, and never properly properly subjected to the Scientific Method or to serious scientific testing. All of them remain as they were from their beginnings unproven imaginings, smooth sounding hypotheticals and uncritically accepted theories.
Continue Reading at: Social-Darwinism
Do Not Respond To This Automatic Email.
Reply to this article at Social-Darwinism Comments.
Find ALL SITE articles at: The Catholic American Thinker CONTENTS.