Subscribers Newsletter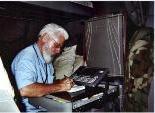 How Spineless Acquiescence to the sins of friends and family destroys us as a Nation.
Failure to oppose wrong gets harder and harder to do the longer it is not done. Spineless Acquiescence to Evil is smiling your way into hell.
Vic Biorseth, Saturday, February 06, 2016
https://www.catholicamericanthinker.com/
It's not like whistling past a graveyard, for you do that alone. But when you smile your way to hell by acquiescing to evil, you take many others along with you.
It begins with us; with We The People. Culture = Religion + Politics, and Culture is, basically, us. It is modified by our Religion and by our Politics, but it is, essentially, us. It is how we live our lives. It is what we do, what we will not do, and what we will tolerate. It is how we are identified, as a unique and identifiable People.
(Continue Reading the Whole Article at Spineless-Acquiescence)
Do not reply to this automatic email.
Respond the original article at: Spineless-Acquiescence Comments.
Find ALL articles at: The Catholic American Thinker CONTENTS.