Subscribers Newsletter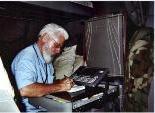 Strongman Action Needed To Save Constitutional America From Globalism.
"Strongman" government is Dictatorial Government. Marxist, Islamic, Sodomic and Globalist Movements are all Strongman "Governments" Competing to Rule America.
Vic Biorseth, Thursday, June 17, 2021
https://www.catholicamericanthinker.com
A "Strongman" ruler is anathema to a self-governing people. But what happens when a supposedly Constitutional Government goes absolutely unconstitutional and even anti-Constitutional?
Continue Reading at: Strongman
50 most recent articles updated on this Web-Site: BLOG (Web-Log) Page
Do Not Respond To This Automatic Email.
Reply to this article at Strongman Comments
Find ALL SITE articles at: The Catholic American Thinker SITE MAP.