Subscribers Newsletter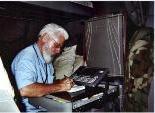 The Atheist Obsessions.
On the seemingly universal projection of the atheist obsessions onto believers, and onto the otherwise un-obsessed.
Vic Biorseth, OWM; Thursday, October 10, 2013
https://www.catholicamericanthinker.com
The Atheist Obsessions, with sexual obsessions chief among them, are not even recognized as obsessions today, or even as unnatural. Quite the opposite. Atheism is always struggling to make the unnatural natural, the wrong right, the vice a virtue and evil good, in the mind of man. Thanks to these atheist efforts, the world of Western Culture is now upside down.
The world has changed; get with the program, man!


(Read the Original Article at The Atheist Obsessions.)



Do not reply to this automatic email.
Respond to this article at the link below:
The Atheist Obsessions
This article and comments may be found on the web site at the link below:
https://www.catholicamericanthinker.com